After visiting family yesterday morning we came home to make our own bird. We had wanted to try do the 'bikini' bird but forgot to set it up until after the bird went into the fryer
. Here is our deep frying gear.
At 3:00 hubby started the oil heating.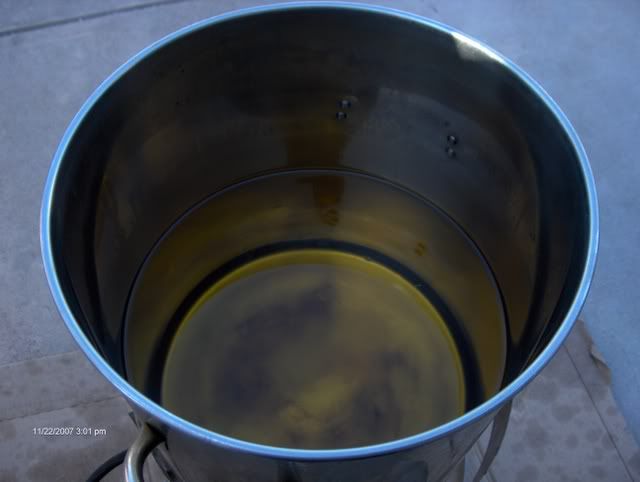 The turkey was seasoned and waiting for the big plunge.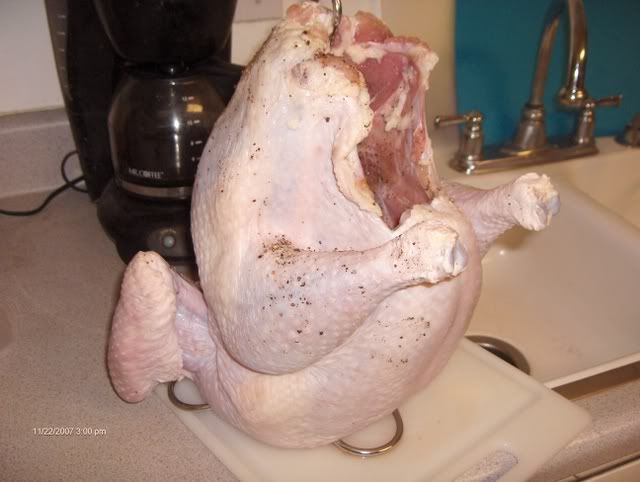 30 minutes later the oil was up to 350 and it was time to dunk the bird.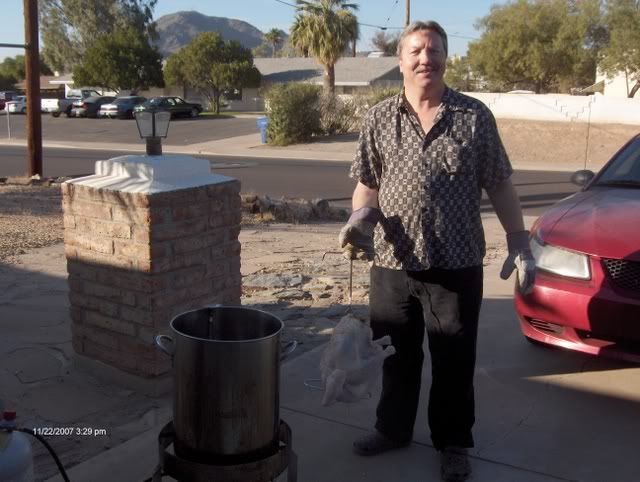 It's melting...
This was as much bubbling as we had.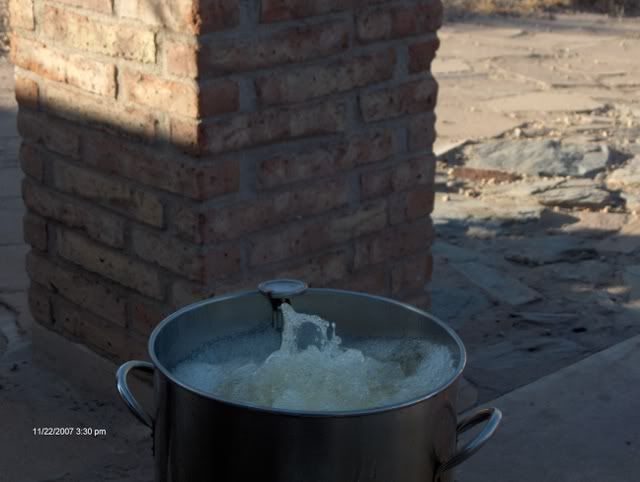 Always practice safe deep frying.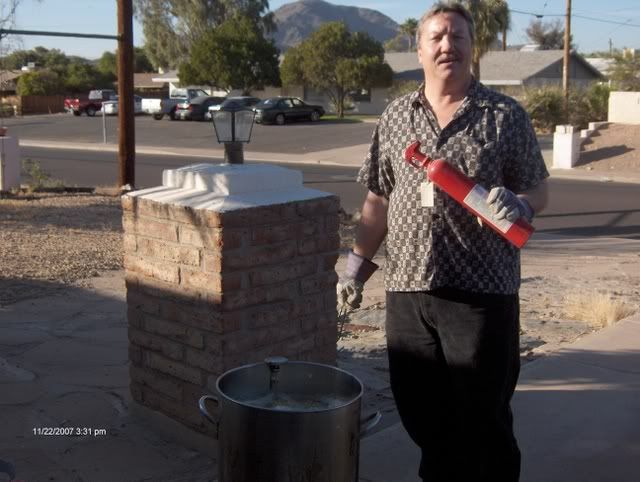 It held steady at 350 degrees which is exactly what we wanted.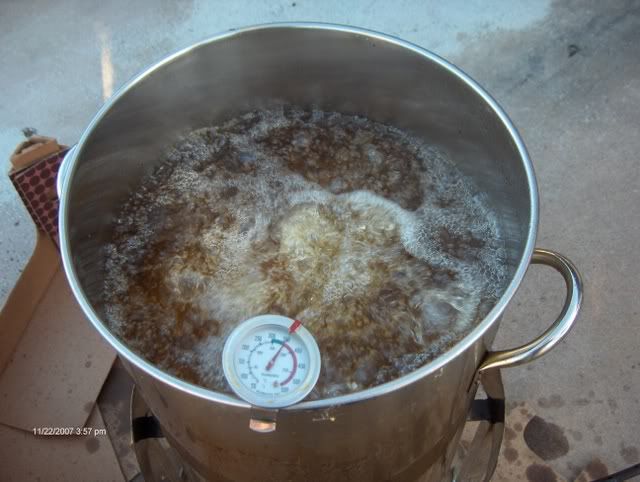 It's getting the lovely golden brown that we love
An hour after it's initial dip it is done.
The finished bird
Food, yummy food.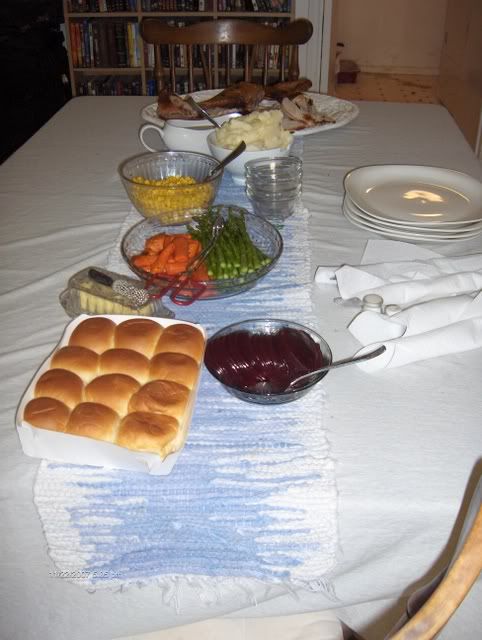 Why is it that my kids have no problem spending my $$ at Disneyland for Turkey legs and yet when they are free at home they do not want them?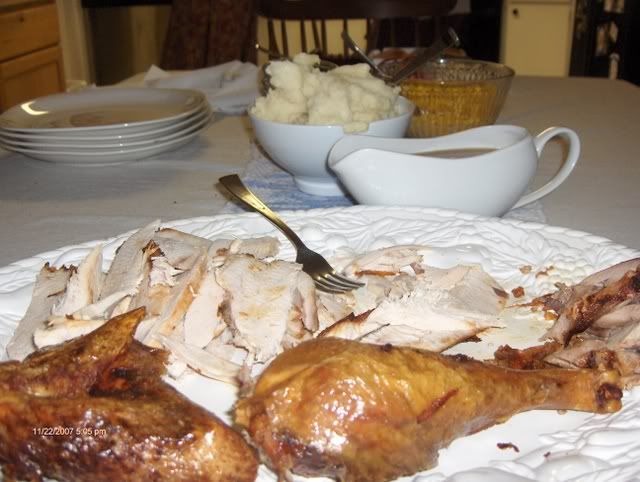 I hope everyone had a safe and fun Thanksgiving.