Thanks to Earkid, last night we had our 2nd Zonie meet at the Phoenix Zoo for their annual ZooLights event. The plan was to meet on the bridge at 5:45 but due to traffic conditions being favorable we arrived early.
The Zoo is decorated with millions of lights.
Luckily Earkid is a member of the zoo so we had 'fastpasses to the entrance'
Our carousel
DLandFansAZ and Ms. Thumper arrived with Haley and Heather. Earkid, her mom and her hubby GoofyGolfer had a quick bite to eat while we re-grouped. Hubby55 went to the Starbucks and got me a coffee for our adventure.
Haley and Heather, two Zonie cuties. Earkid had them eating out of her hand all night. Ok so maybe it had something to do with the fact that she had kettle corn.
Some of these shots are a bit fuzzy as Hubby was trying to figure out the best way to capture the lights.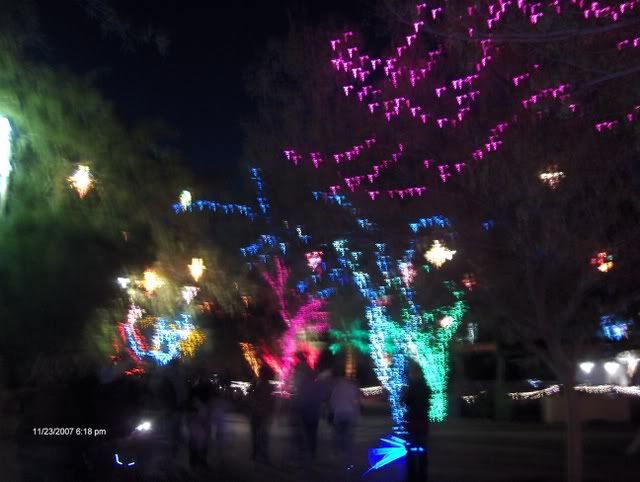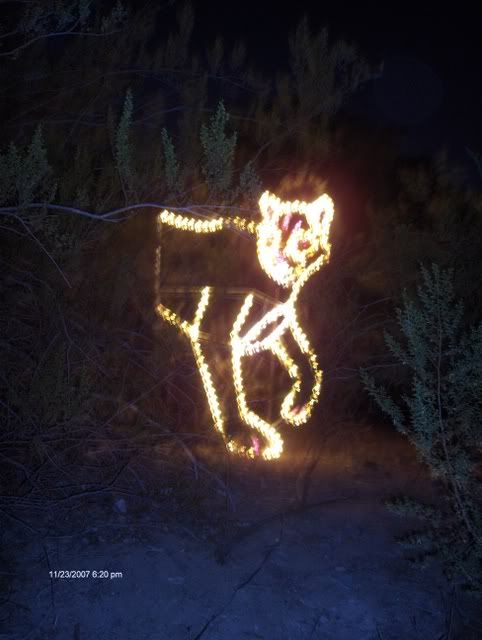 Karma came back to bite me when we saw the giraffe. I will never again look over at the ducks and Disneyland and say to newcomers 'isn't amazing how life like those ducks look'. We were still pretty far from the giraffe and I said that is one big giraffe moving over there, little did I know that it was an animatronic giraffe named Jenga who interacted with the crowd. So Disney has PUSH and we have Jenga.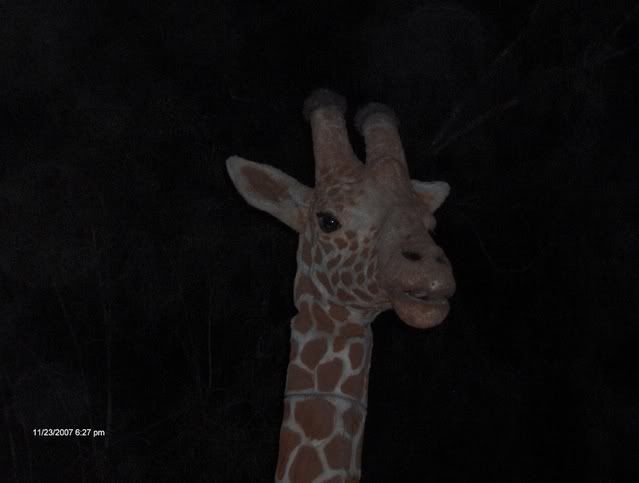 The group minus hubby and me.
I was hanging out with the gorilla.
Look Penguinsoda we have penguins in Arizona too.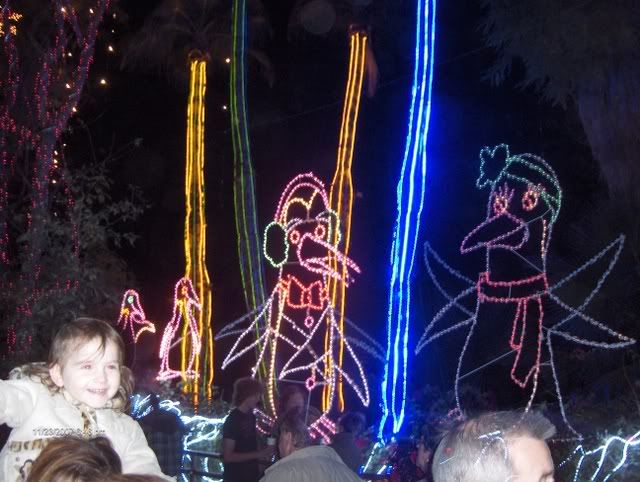 It's churro time.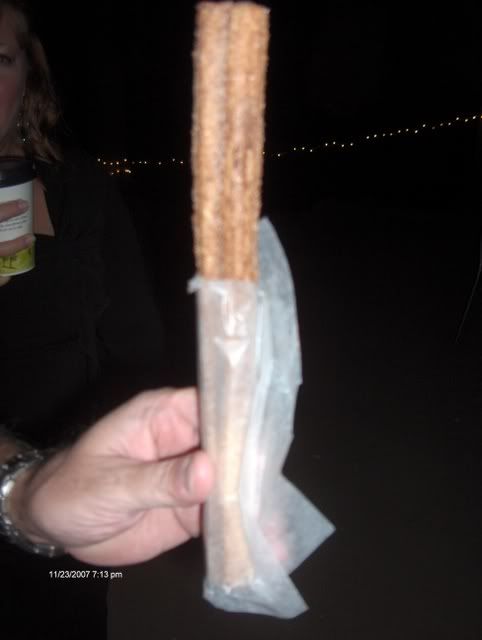 I like how the web turned out.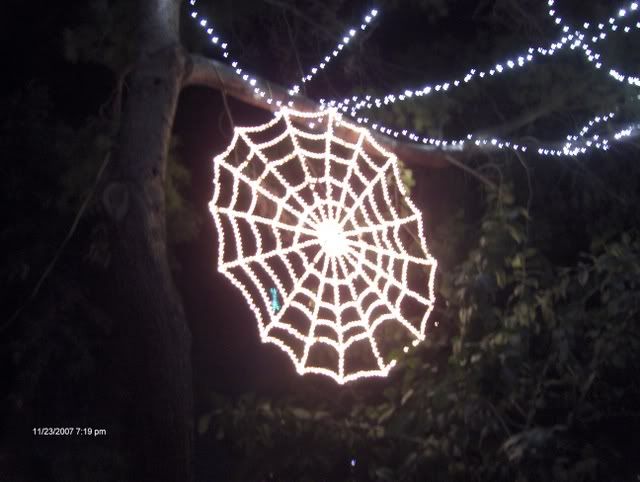 GoofyGolfer had to buy some flashing teeth. He has promised not to wear them on any dark rides when he is at Disneyland.
Cool picture of the desert with a plane going past.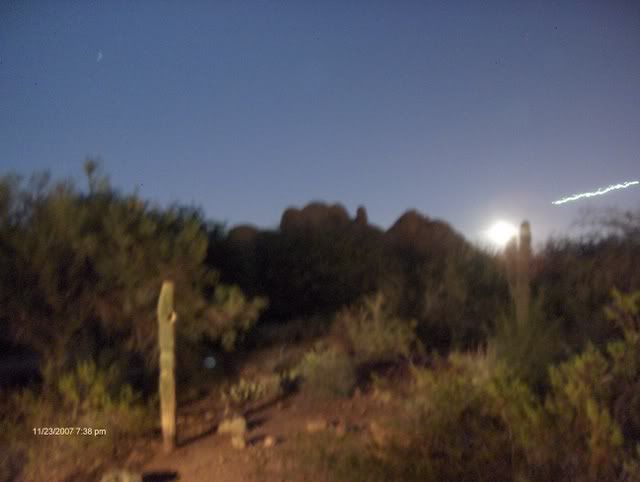 The snakes come alive.
The cacti are lit.
Blue tree
Jackrabbit we turned the flash on so you can see how many lights are covering it.
It was time to start calling it a night as we tried to convince DlandfansAZ and Ms. Thumper that going to Disneyland next weekend is a brilliant idea.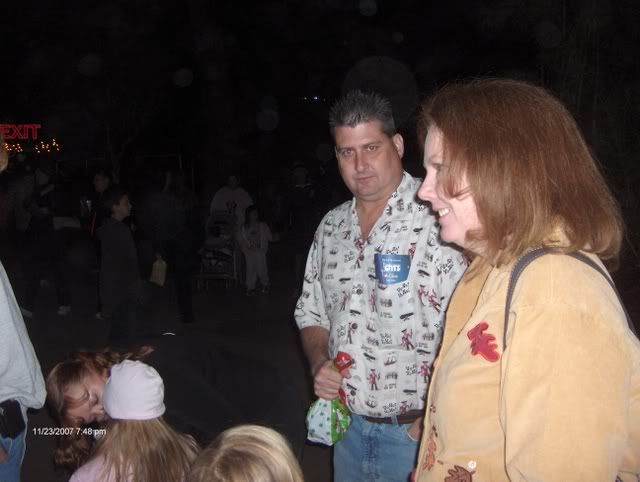 Earkid does her best in providing all the reasons why the Zonies should take over the parks next weekend.
Look DLandFansAZ your lovely family is just begging you to take them.
Time to call it a night a picture of the bridge flowers.
The girls are practicing resting up for next weekend!!!
I had a blast and practiced my best avoid the strollers, try to keep security from following our group, and not stopping in the middle of the walkway to talk. I think we are ready for next weekend at the park. Thanks again to Earkid for coming up with this fun event.