Funny blog posting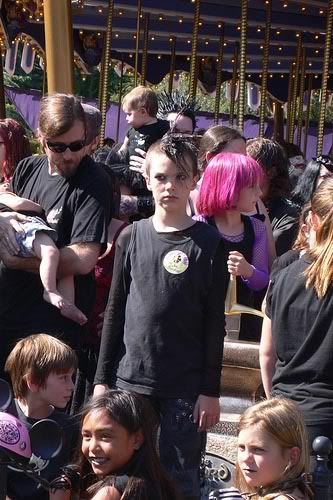 Look at little that goth boy. There he is, in the Magic Kingdom, standing in front of Cinderella's Golden Carousel no less, and yet
still
he's acting all miserable. I mean for Christ's sake, do these goths
never
lighten up?
In fairness, he's only a little kid. Maybe he'll grow out of it. Unlike, say, this man...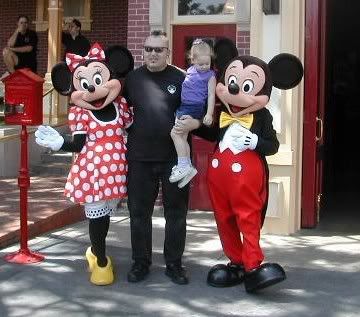 ... who, judging from the whole 'check-me-the-****-out' nature of his pose, appears to have got Minnie Mouse confused with the bass-player from Nine-Inch Nails. Even his daughter's giving Mickey the ****-eye.
That's nothing. You haven't seen 'goths-who-go-to-Disneyland-then-act-miserable' until you've seen two dark princesses attempting to look all tormented while riding the
MAD HATTER'S ****ING TEA-CUPS!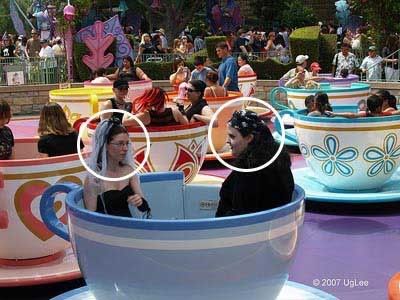 Look at them,
desperately
trying not to have fun. I mean even
Death
has a laugh on the Tea-Cups.
If I was a parent going to Disneyland, I'd just leave my goth son/daughter in the car. Let them be moody in the Peugeot while I get my Goofy hat on and head for It's A Small World. Obviously I'd make sure to leave a window open.
Because remember folks: goths die in hot cars.
originally found at
http://tinythingsihate.blogspot.com/...land-then.html