This morning I got to spend some time up north near Cambria along the Central Coast of California. This is the time of year the elephant seals are arriving and I saw several on the beach. According to something I read, the males are arriving now and the females arrive in December.
I wanted to take this one home. Could he be any more adorable?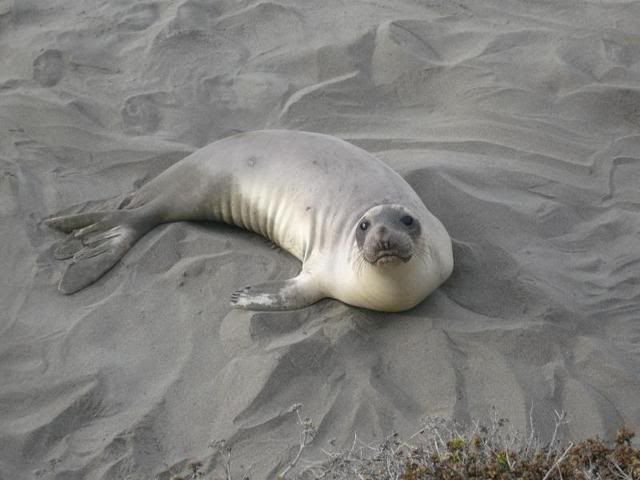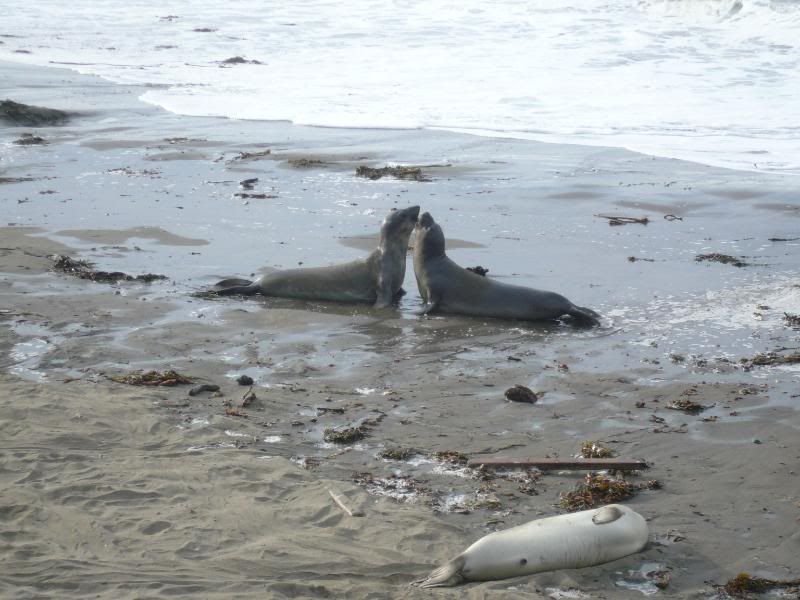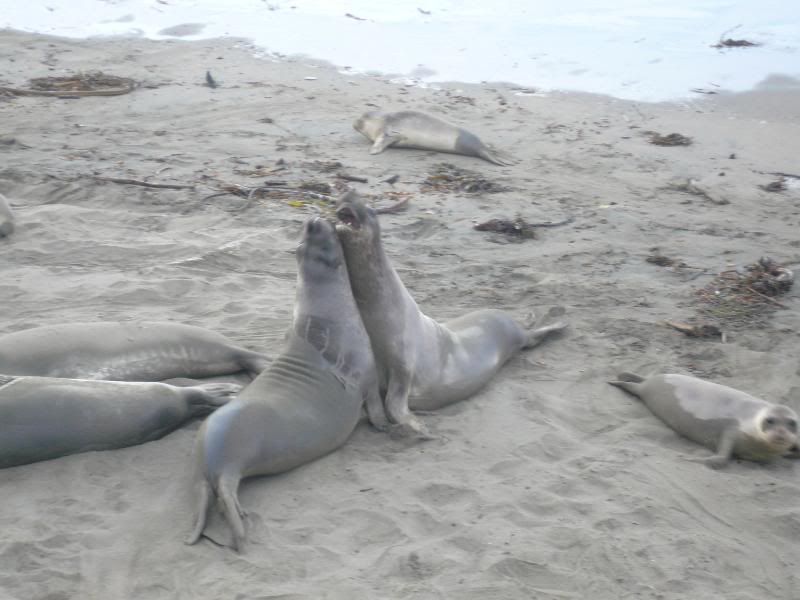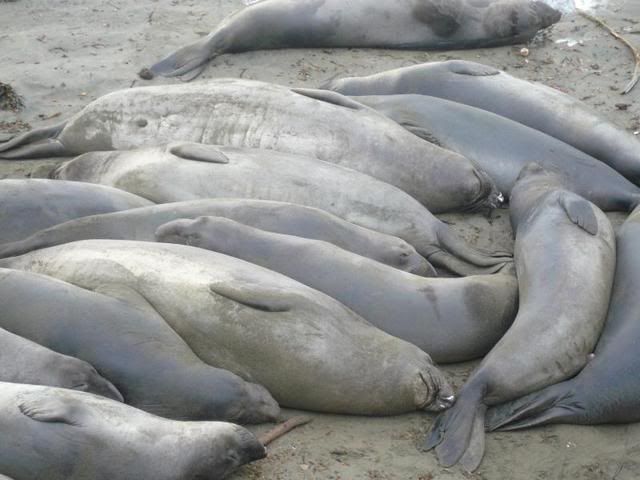 That's not driftwood ... those are seals!