The holiday season is upon us and I just wondered if any of you have gone to any shows yet?
My son was in the Ballet Arts Center production of The Mitten last night. It was
wonderful
! Here are some of my favorite pictures:
Before the curtain opened: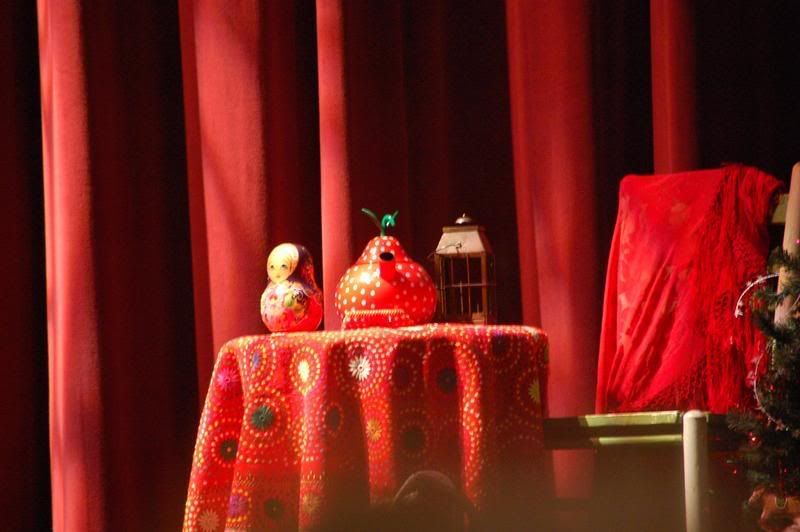 The director's husband painted this gorgeous set. The dancer who played the boy in the story was fabulous.
The Snow .
The Dolls.
The Bird.
The Deer.
The Fox.
The Skunks. (this is my son : ) )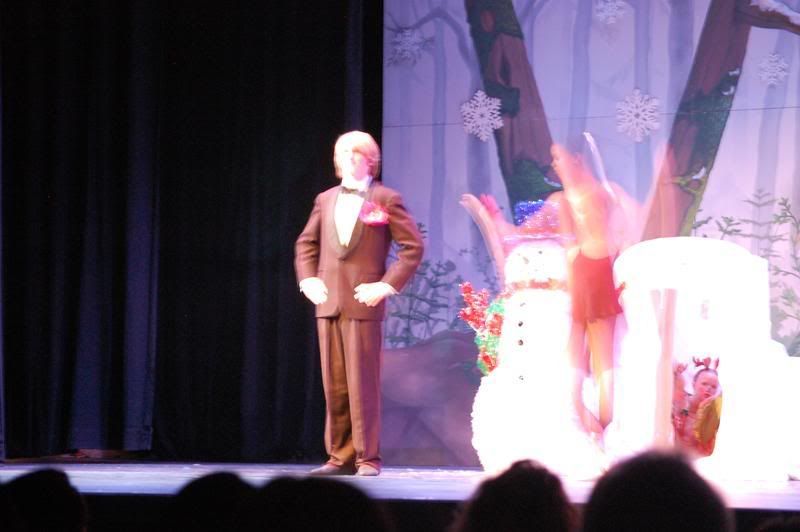 More of the skunks.....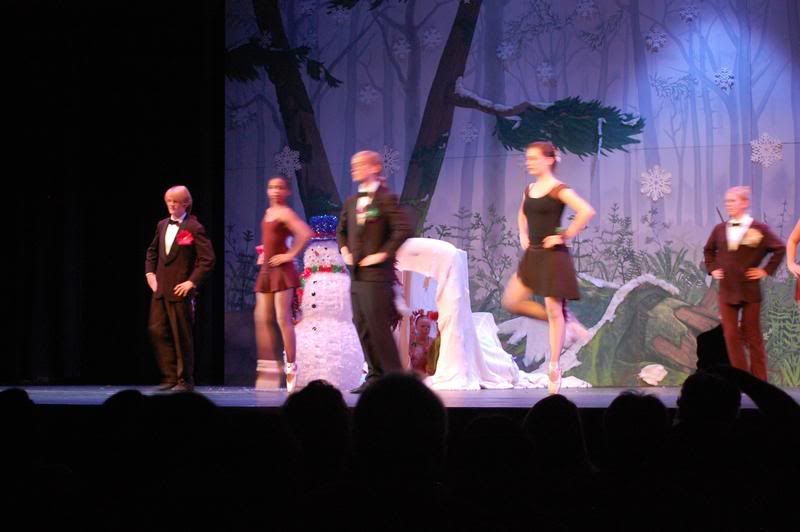 ...tango dancing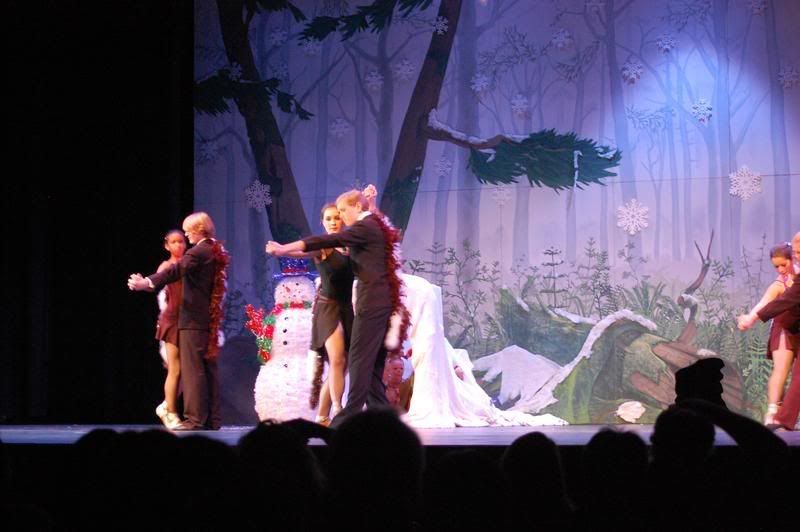 twirling the ballerinas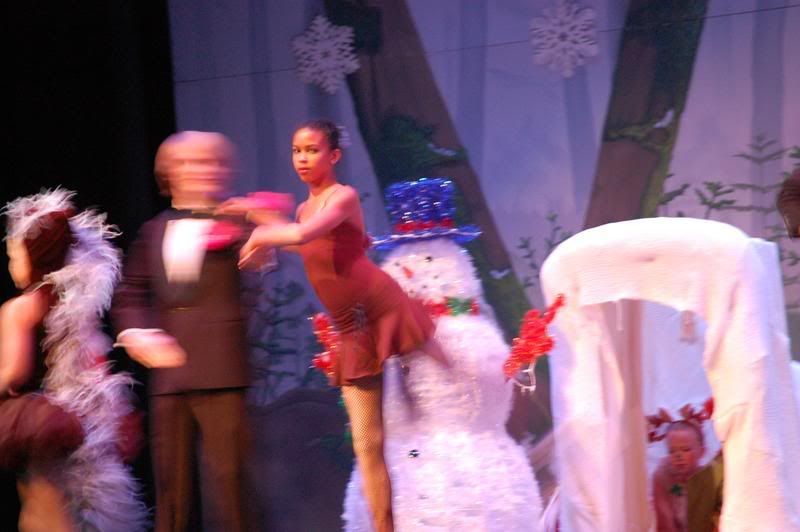 My son's best friend and his dance partner.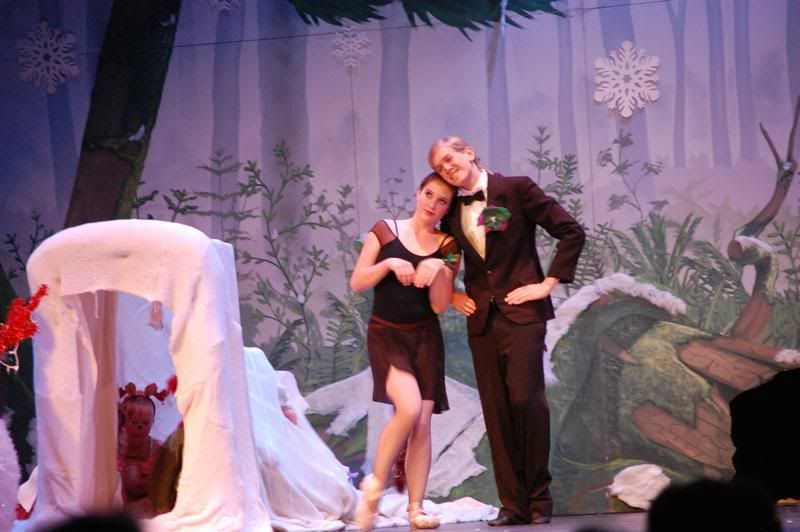 Two of the baby skunks peeking out of the mitten.
The Bunnies.
The Mice.
Aaa-choo and the mitten bursts!
Finale
Ukranian dancing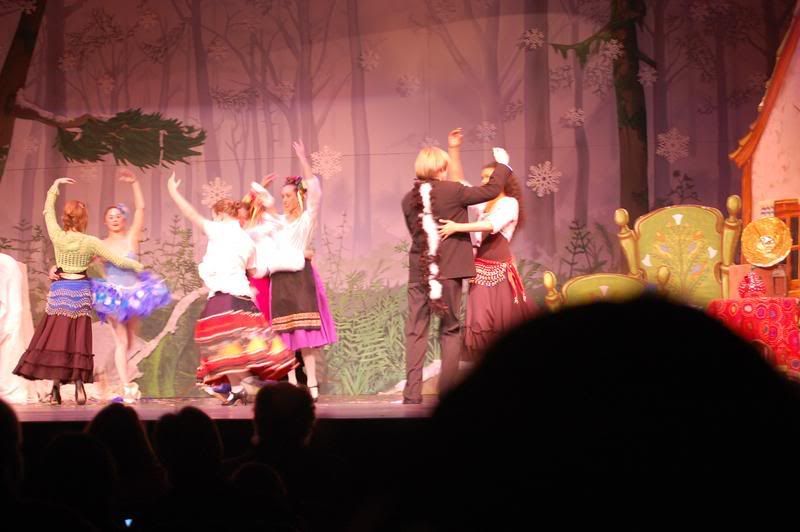 Make up and everything! : )
One last dance from the bird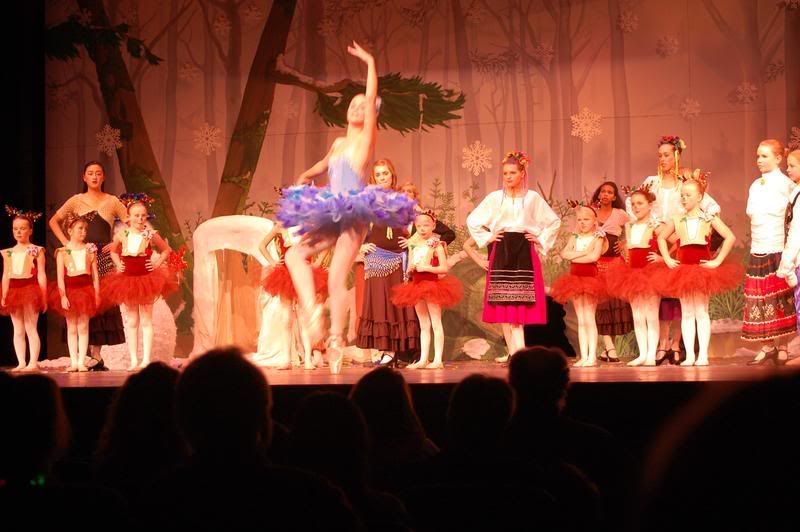 The final bow: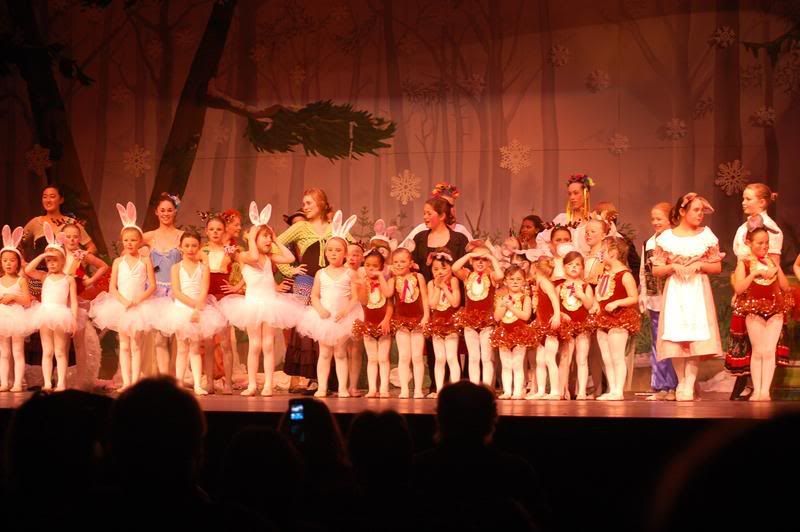 Hope you enjoyed the pictures! Would love to see any of yours from holiday shows! : )