This one's for you BarbaraAnn.......
As some of you may have heard, the great architect Santiago Calatrava has designed what is to be the tallest building in the US...actually, in the Western Hemisphere. The official announcement isn't going to be until, tomorrow. But, news of the gorgeous building said to be inspired by a unicorn is spreading like wildfire around the world.
First of all, let me show you what beauty this man creates in his work.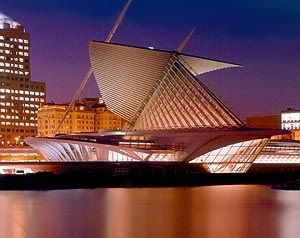 This work of art(at the Milwaukee Museum of Art)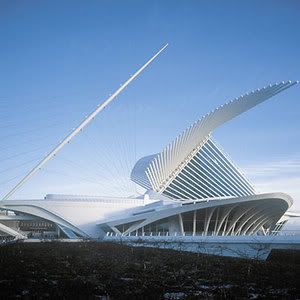 was my first experience with him.
Some of you may remember the flowing lines of the stadiums in the 2004 Athens Olympics.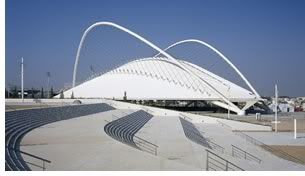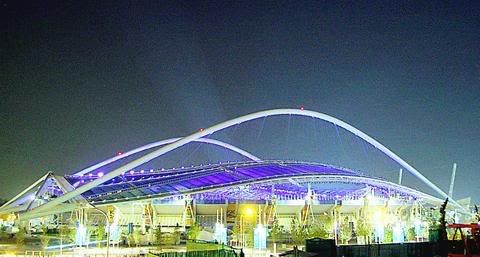 Those were the work of Calatrava as well.
Now, he has proposed a 2,000ft 115 story masterpiece on the shores of Lake Michigan in Chicago, IL. It is, as previously mentioned, said to be inspired by a unicorn and is exciting to skyscraper enthusiasts(like myself) around the nation and the world as the return of the "supertall"(no explanation needed!). Many thought that the "supertall" would be dead after 9/11 especially in the United States. But, tomorrow the proposal to build this gorgeous masterpiece will truly inspire. Here are some pictures I have seen of this proposal. These pictures are not official nor are they in any way the final draft. They are just the proposal pictures. Hope you like!