Back story: DH comes back from his nightly walk with the dog. In his arms was a kitty. He then says that she followed him and Ava home. We have been house to house in our neighborhood asking if they have lost a cat. No one claimed her. So I took her to the vet for a check. We thought she was pregnant, but she is just really fat! She is a basic gray tabby, but she has very unusual markings on her back. There has been a lot of Cat Dumping in our neighborhood from people who have lost their homes and can't take them with to the apartment they move to. A sad bi-product of this lousy home market and economy. She is still in quarantine from the other cats right now. She is friendly and loving. But we can't decide on a name for this one. What do you all think:
Here's our short list:
Trixie
Stella
Carly
Sophie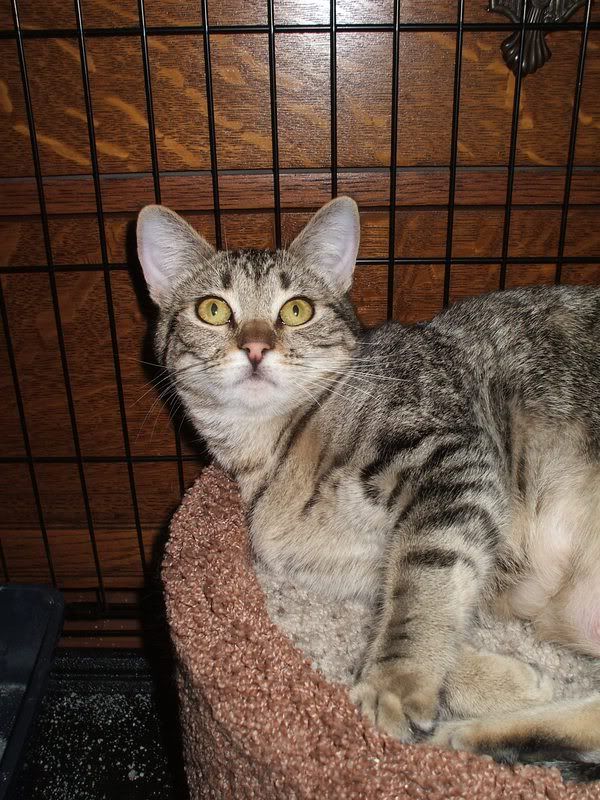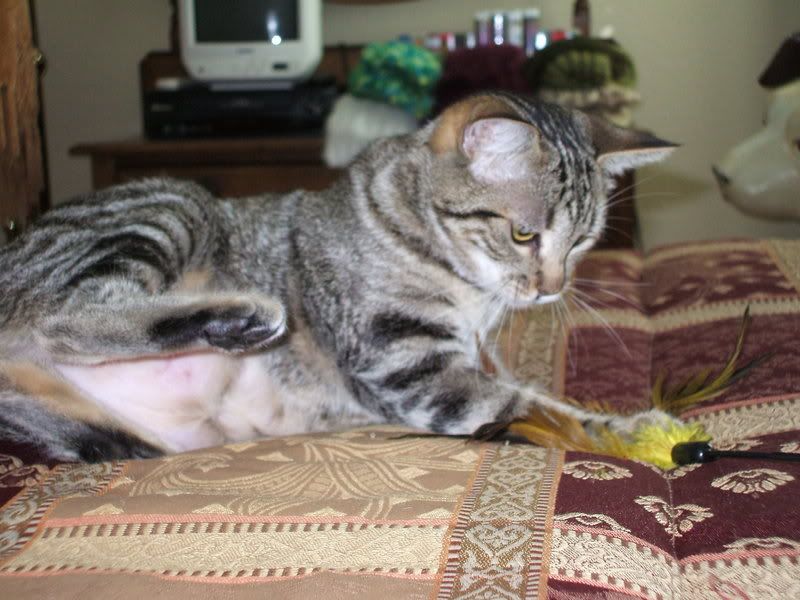 Check out this belly!