This being the 'last week of fun' with me rejoining the work force, we thought we'd live the week to the fullest and have fun!
Yesterday, we decided to head to the beach! Laguna Beach - our destination....and what a gorgeous day it was!
Grant (with the help from Daddy) built his first Sand Castle and was 'buried' for the first time! He also had his first encounter with seaweed and was doused by waves repeatedly! Every time the waves came to get him he'd say "Wawa!" very excitedly!
It was one of the most beautiful days at the beach.......and we were so glad we went.
The only 'odd' thing about this report is that my wife is not in it - since she was taking all of the pictures - so I'll start the report with a picture of my wife and I from earlier this month.
My Wife, the Photographer and Producer of my son....
And now...........
......THE BEACH!
....catching waves....some photos came out a bit dark, because of the bright sunshine and light reflecting from the water.....but it was still a beautiful day...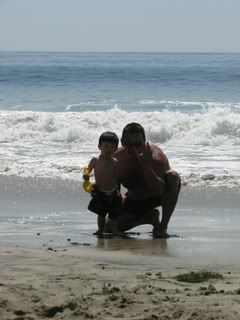 Building Grant's first Sand Castle....and simultaneously has his first 'experience' with seaweed!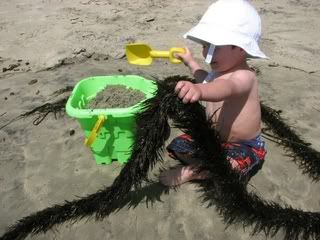 "Hey Momma. Check out this piece of seaweed in my hand!"
And now....our finished product - the Sand Castle
Grant quickly leveled the Sand Castle - as you can see. So, we continued to build.....and ended up building 4 sand castles - and he 'leveled' 4 sand castles as well.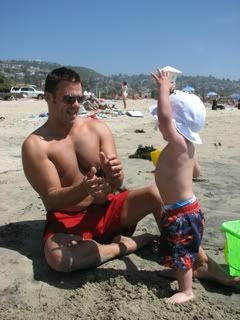 Grant's little foot looks so cute full of sand...
And now on to 'bury' Grant in the sand!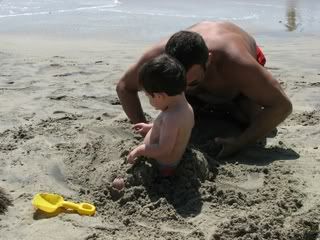 I got as high as what you see here, but he was so intrigued by being buried...and loved every minute of it - giggling the whole time the sand engulfed his legs, and such.
And now for a little walk along the seashore...
Some scenery shots.......Palm Trees up near Las Brisas (one of our favorite restaurants)
Grant attempts yet another castle....
"Suck in that gut!"
Grant was so excited about having sand drop on his head - I love this shot of the sand actually dropping down....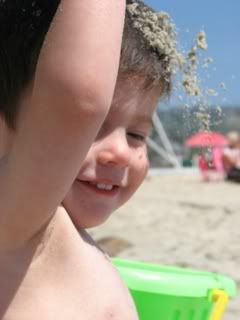 Look at all the sand on that face. Much of that was acquired because he continued to 'taste' the sand.....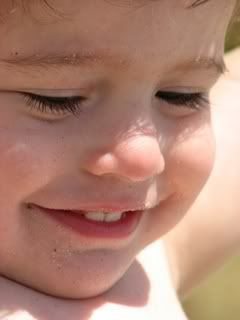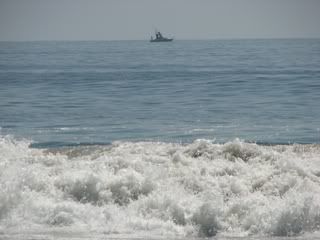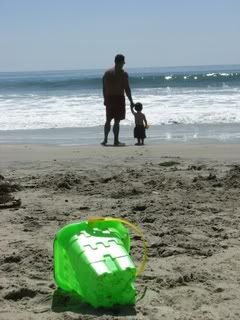 The End