Last week, Adam and I sailed out of San Diego on the Dawn Princess last week for a week-long Mexican Riviera cruise to Cabo San Lucas, Mazatlan and Puerto Vallarta. Here are some photos I'd like to share with you.
We flew Delta Air Lines from Ft Lauderdale to San Diego via Atlanta.
San Diego was a very pretty city, even from the air.
We saw two cruise ships at the port right across the street from our hotel.
The beautiful Dawn Princess.
I loved this huge statue in a park by the bay.
Pretty San Diego as we sailed away from port.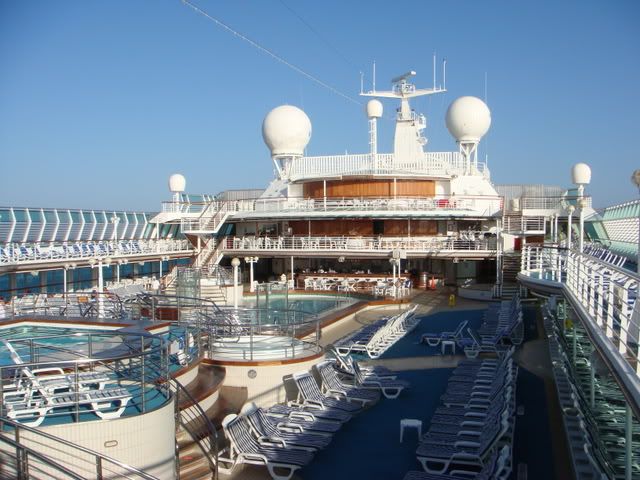 The Dawn Princess Pool.
A beautiful scene as we sail into Cabo San Lucas.
Cabo's famous arch at the entrance to the bay.
It was very pretty.
These sea lions just laid on the rocks as the waves came crashing on them.
We also spotted some humpback whales.
The baby whale was jumping in and out of the water.
Very cool.
The mommy whale and the baby whale.
Cabo's marina.
In Puerto Vallarta, we spotted a Wal-Mart!
This Marc Davis piece was up for auction on the ship along with a few others from the set. It was not Disney per se, but has the characters that look very familiar to anyone who's ridden on "Splash Mountain."
The dessert extravaganza. I won't tell you how much weight I gained.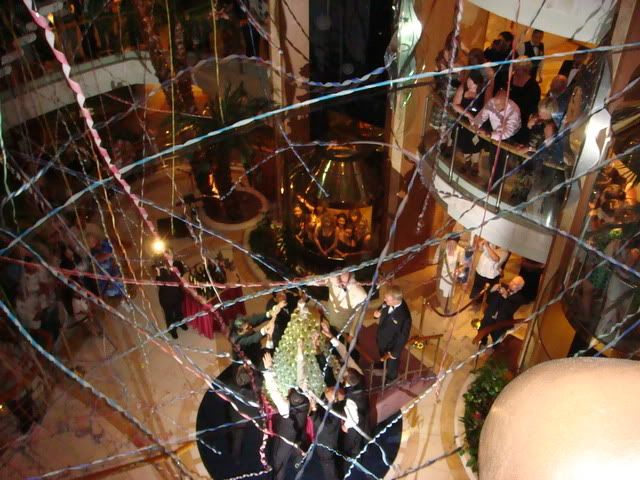 The confetti flew as the champagne poured onto the fountain.
Puerto Vallarta's beautiful beach.
Goodbye from the fabulous Mexican Riviera.