I'll try to keep this fairly brief. I'm only going to post a few pics, I'll let Anders add to 'em as he sees fit!
We left Orange County at about 11ish on Thursday morning. We drove up the 101 which was freaking beautiful! We made it to San Francisco around 7:30 Thursday evening. We were both pretty exhausted from sitting in the car all day, and our hotel had sold out of parking, so we were directed to a lot about a block away. Piece of cake, right? You would think! It took us 45 minutes to get to the damn lot. Did you know that you can't make left turns almost anywhere in the city? Neither did we. But we found out. We were both rather frustrated over this, but we proceeded to get the car parked and made our way to our room.
Our hotel:
So we went down to Pier 39 to locate some dinner. We ended up eating at the Hard Rock Cafe, where I had a great hurricane and quite possibly the best French Dip I've ever had the pleasure of eating in my whole life.
Us outside the Hard Rock: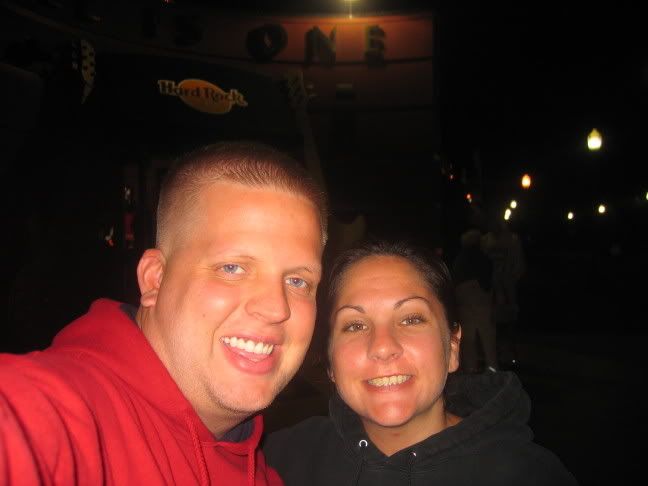 Friday we spent most of the day at Fisherman's Wharf. We went to Ghirardelli Square and had awesome yummy chocolate.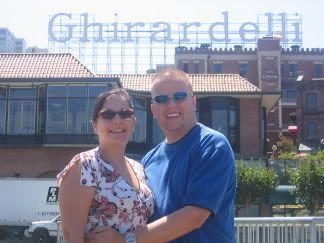 Afterwards, we made our way over to the Cannery where we sat down for some fine Mexican food, complete with a whole pitcher of margaritas! Yum!
That night, we went to the concert at SBC park, which was completely mind blowing. DMB puts on such a phenomenal show, I cannot describe it and do it any sort of justice. I won't try. If you've been to one, you know. If you haven't, you should. After the show, we started walking in the general direction of our hotel, trying to locate a cab. Umm, yeah, right. No cab anywhere, we ended up walking all the way back to our hotel. Needless to say, I got an up close and personal look at the citizens of this fine city, and they scared the hell out of me. Why do crazy street people always need to yell? WHy can't they just mumble politely?
Saturday we returned to Fisherman's Wharf and went to the Aquarium of the Bay, which was pretty impressive! I got to pet bat rays and a leopard shark! Woo hoo!
After the aquarium, we took an hour long cruise around the bay, under the Golden Gate Bridge and around Alcatraz, which was really cool, even if I was freezing! Then we went and had lunch at Hooters. Yes, Hooters. I'd never before had the pleasure of eating at that fine dining establishment, and as we sat there, I couldn't help but wonder why the hell not. Decent food, hot chicks, what more could you ask for? And our waitress, Honey, was great, even if she spilled Anders's soda in his lap after we ate. I secretly think she just wanted an excuse to mop up his lap with a napkin. :lol:
That night, we returned to SBC park for another round with DMB, this time we were in the 5th freaking row. It was even better than the previous night! And I just feel compelled to say, DMB fans are the greatest crowd ever. Very friendly and fun.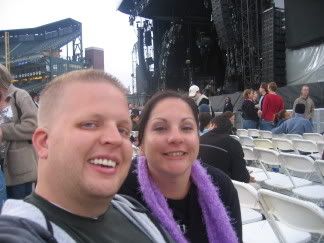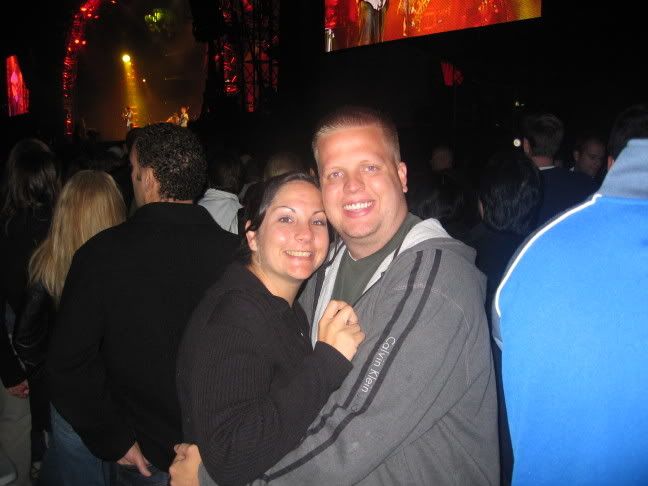 Sunday morning, it was time to go home, but not before we went over the Golden Gate Bridge and the Bay Bridge. I love bridges, I think they're just awesome, and I was so blown away by actually seeing the Golden Gate up close and personal. I totally geeked out over it. It was everything I had hoped it would be.