A few of you know that my husband is military. And a few know that I am a Southern girl. Raised in Louisiana, (just north of Nawlins) and we spent the last 5 years (Katrina included) stationed on the Mississippi Gulf Coast. I fell in love with the place. Biloxi and Ocean Springs are wonderful little beach towns, full of sweet people and good food. It's the only place we've been stationed that I felt was "home". Recently, we had the opportunity to spend 4 weeks back there and at my parents home in La. (a few of you might have missed me). Here are a few pictures in case anyone out there enjoys staring at pictures as much as I do.


Me and hubby's favorite restaurant: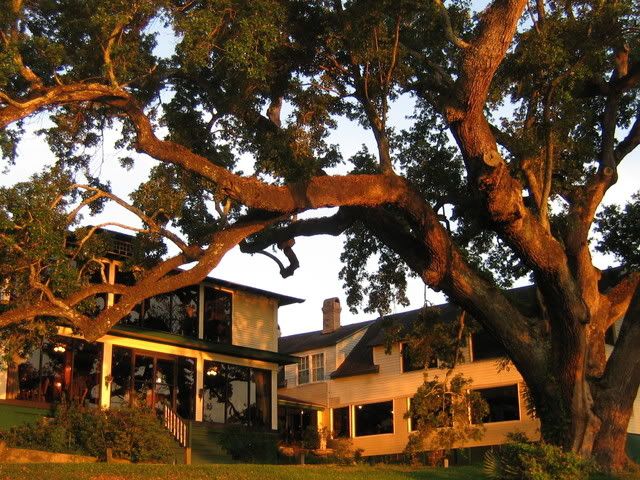 It's called Aunt Jenny's and has THE best fried pickles, and fried Shrimp...EVER! The restaurant is in a house that is actually on the National Historic Register. We love sitting near the windows (which over look the Back Bay) during sun set. Beautiful!

One of my husband's favorite eateries: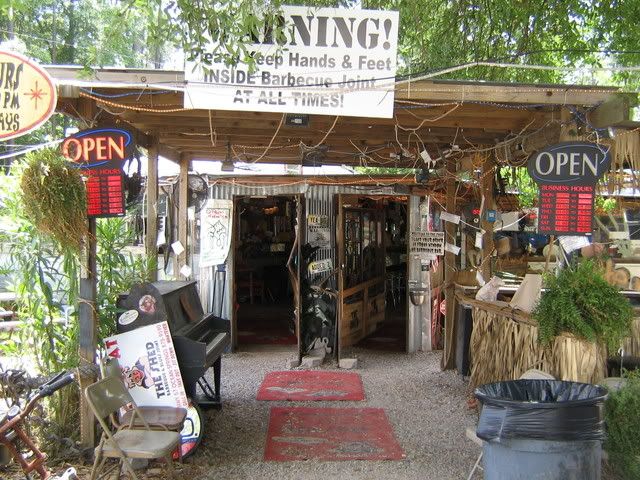 yes, scary looking...I know. It's a bar b q joint known as The Shed. It's in the middle of nowhere..but, becoming infamous..quick! It's won national awards, and (for those who are fans) will be on the show "drive ins, diners and dives) on the Food Network this fall. It's become so huge...the fans are called (get this) "shedheads". My husband would eat there everyday if he could.

Pardon the next pics...taken from moving vehicle.
The Hard Rock casino and hotel...



My second favorite. Great theming...(saw a Steven Tyler jumpsuit!)..and what can you say bad about a place that houses the coast's only Ben and Jerry's? Other than....their cocktail waitresses are accepting clothing donations...cause, their uniforms are just overgrown belts. Seriously.....send these chicks clothes. They MUST be freezing. I was SO glad to see this open...it was scheduled to open the day Katrina hit. It was torn to shreds. Residents found guitars, and other memoribilia washed up in their yards, and along the beach. Now, there's a section where you can view the things recovered. So, I was glad to see they weren't discouraged...I know it took ALOT of money to get the thing built twice, and they have a ton of respect from me for doing it!

My favorite casino...The Beau Rivage.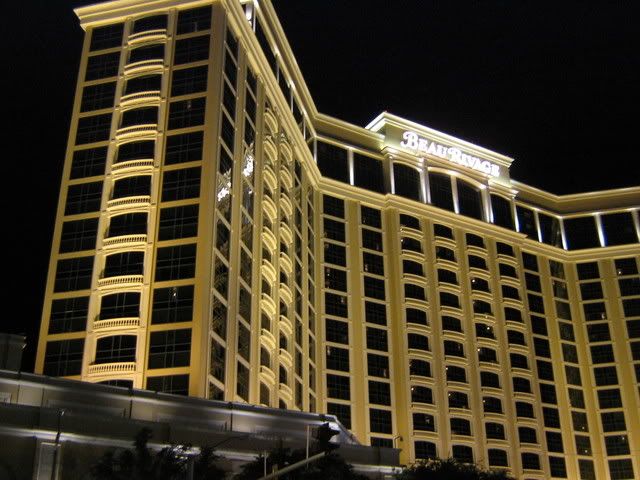 This casino is the Bellagio's little sister. Beautiful place! Our neighbor in Ocean Springs did floral arrangements here. She had ALOT of work to do...and I always knew why. Big, beautiful flowers all over, marble floors, and in case you win big....you'll need that jewelry shop in the lobby. Pick me up a Rolex on your way out, k?