The last part of April, my mom, sister and I decided to celebrate our birthdays and go on a repositioning cruise from San Diego to Vancouver, B.C. - and since I had the camera, I'm not in many of the pictures, sorry.
San Diego was just beautiful, a little windy, but sunny (something we hadn't seen in Idaho for a very long time). We quickly boarded the MS Oosterdam and found our room.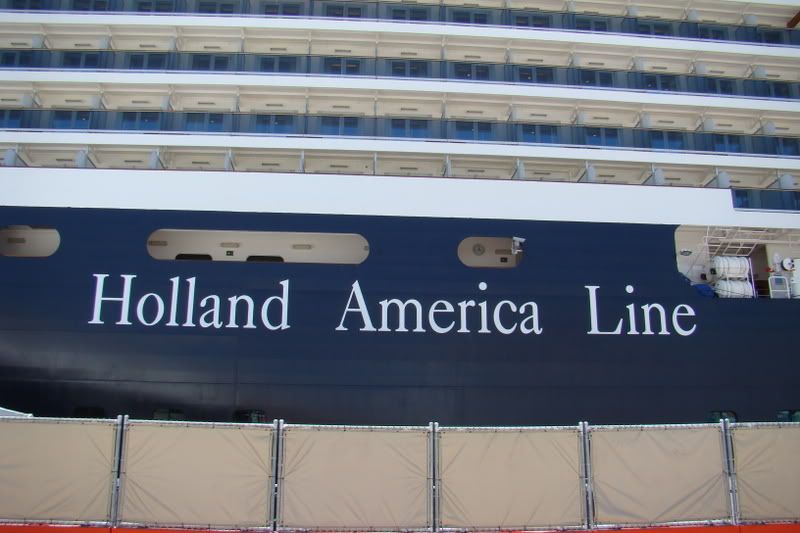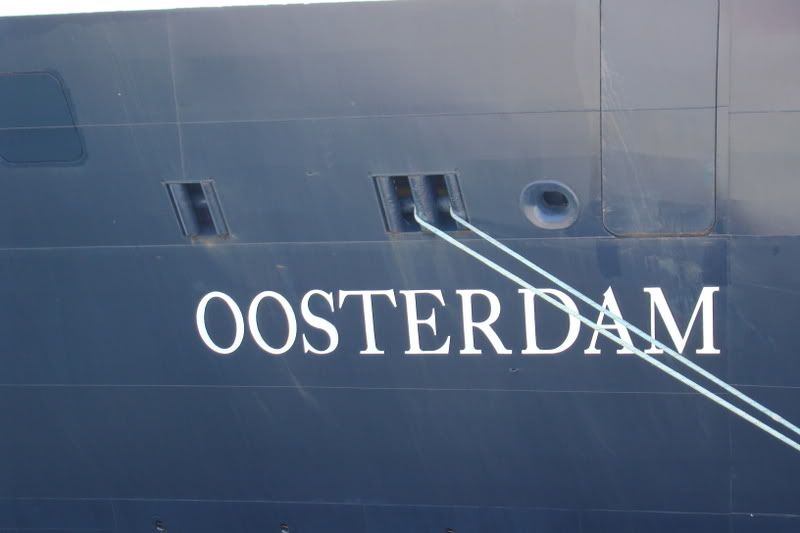 The pool decor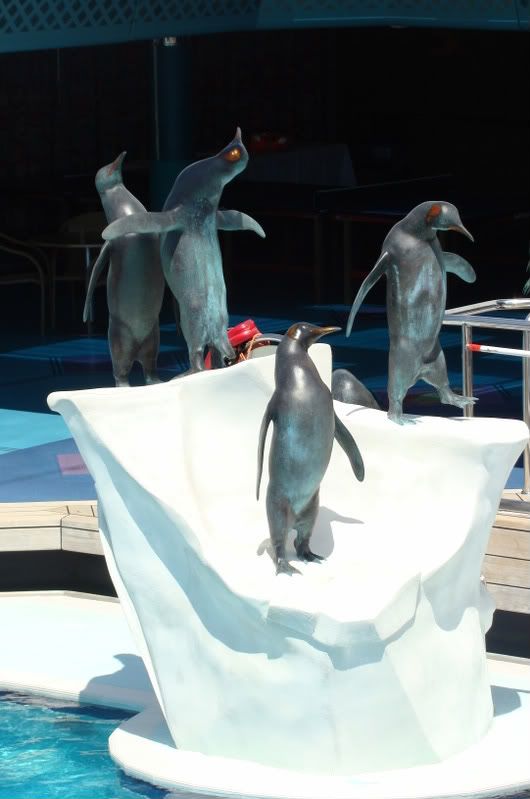 I don't know the name of this ship - but it was cool.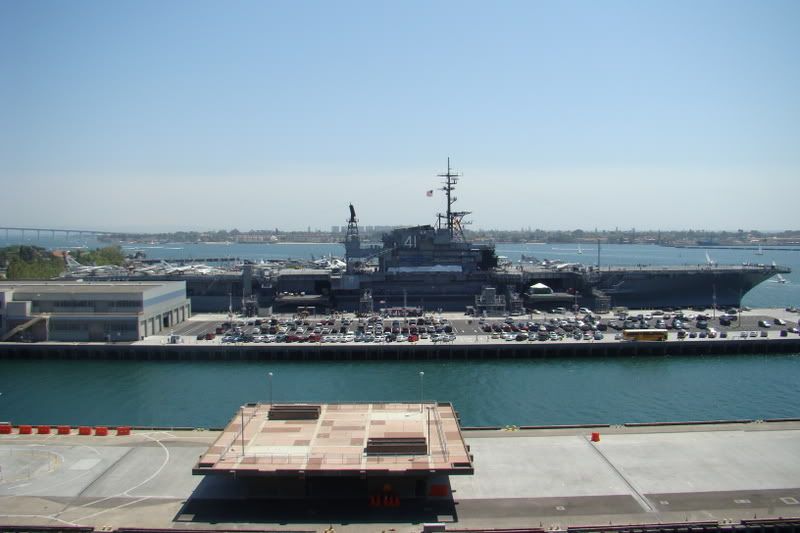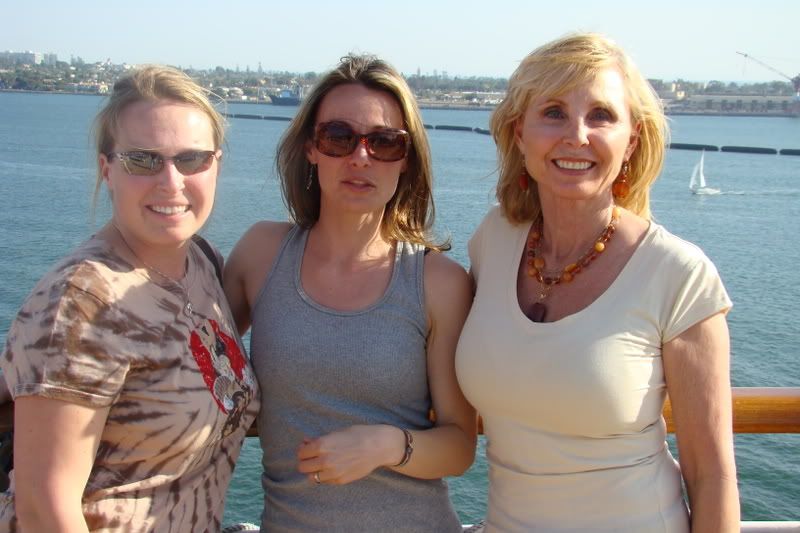 Don't slip!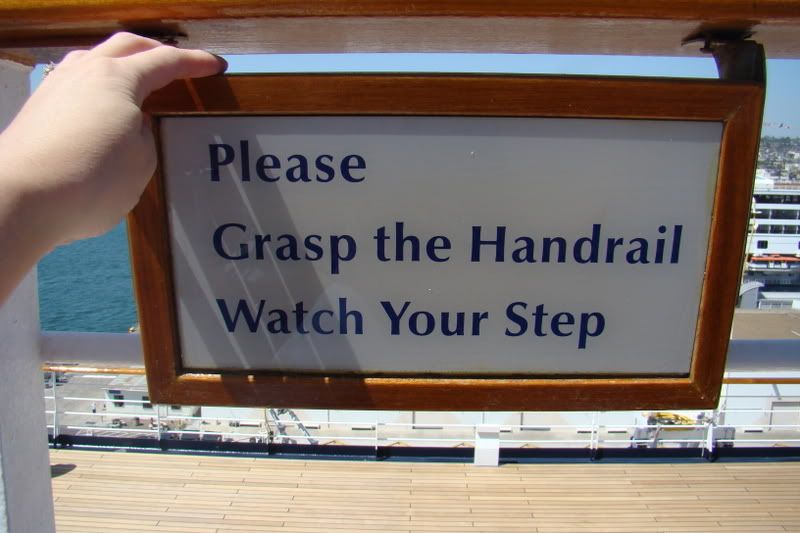 We got settled into our room just in time for the lifeboat drill!!! It was really funny that some people didn't show up to the mandatory drill - we saw them the next afternoon in a little room doing the drill by themselves!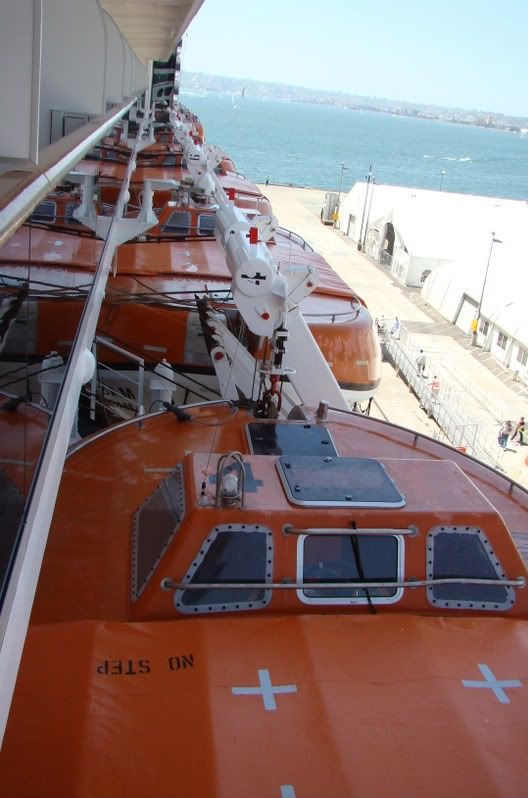 My mom and sister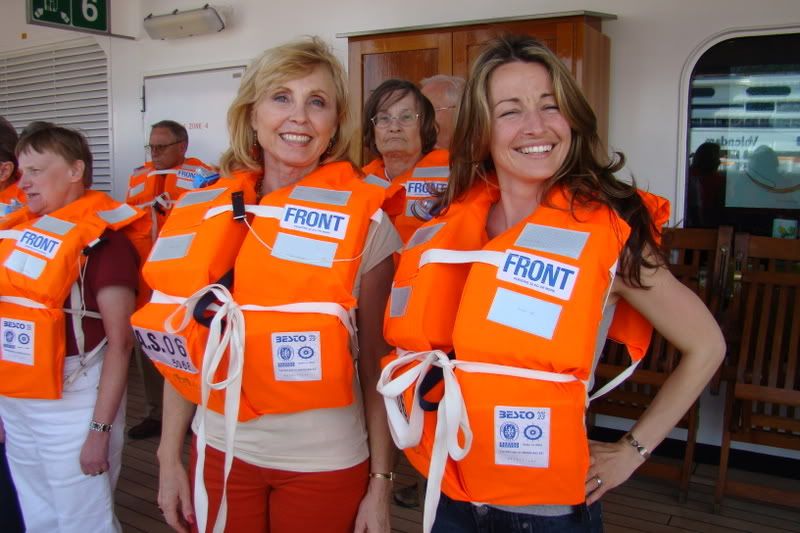 Me and my sister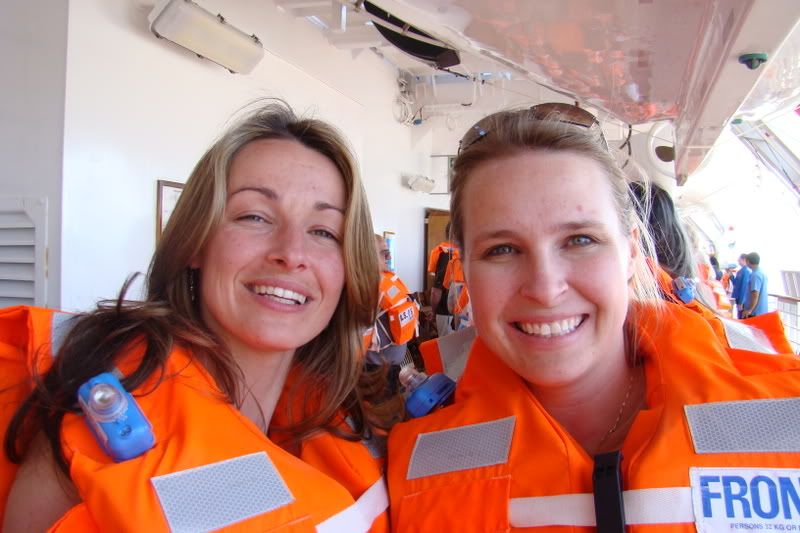 We headed out to the Lido for a little lunch at the all you could eat buffet. I forgot to take a lot of food pictures, but my sister thought that my choices were a little unusual.
Mmmmm - sushi and cookies.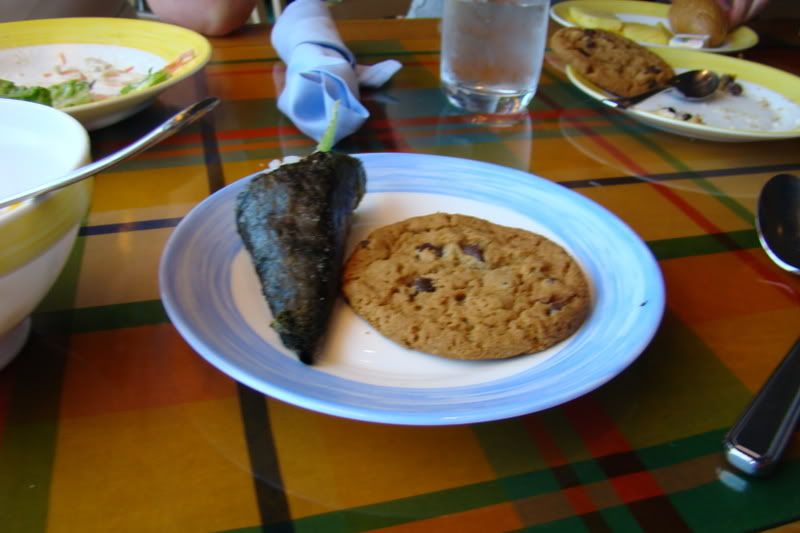 The first night we decided to take in the show. Oh dear. It was so bad it was worth watching. It was called Road House - I think it was supposed to be all about roadhouse music.
All I can say is Brokeback Mountain, meet the Oosterdam. Nothing says road house like crushed purple velvet with rhinestones around the collar. The men were very good dancers, but I felt like I was attending a cleaner version of the Chippendales.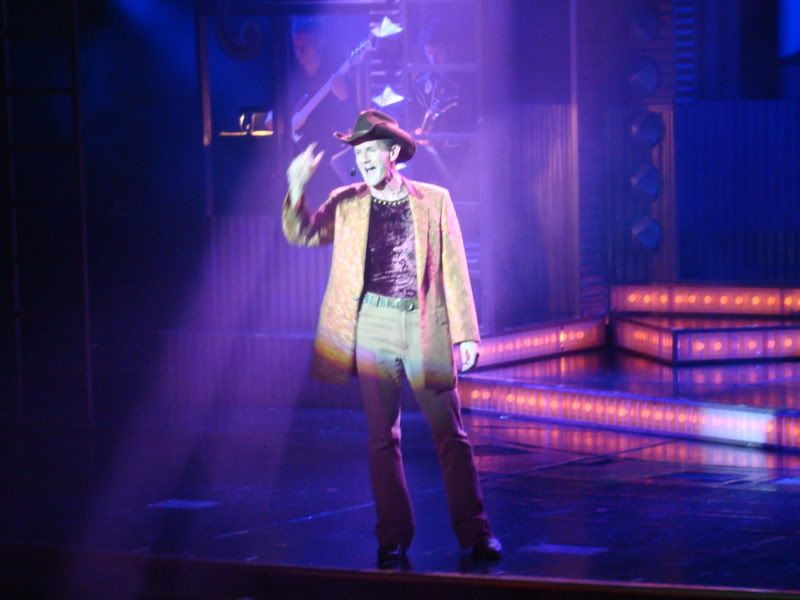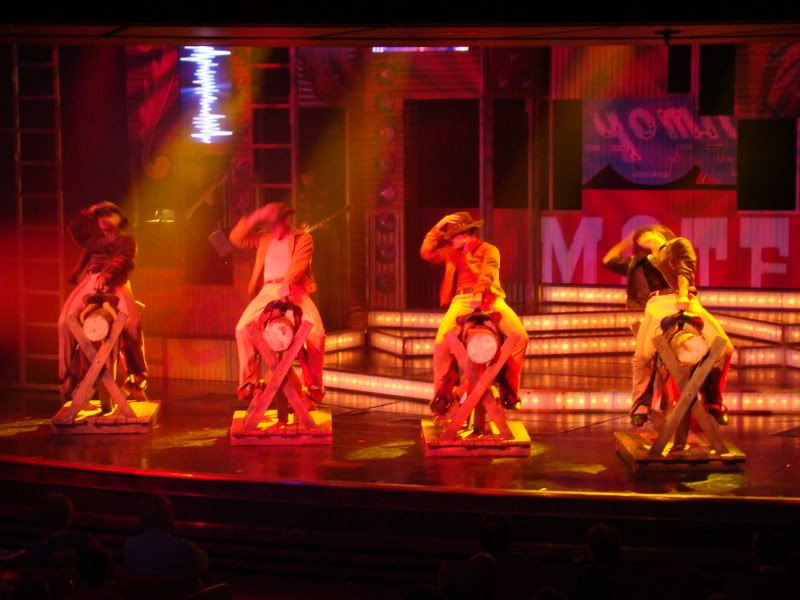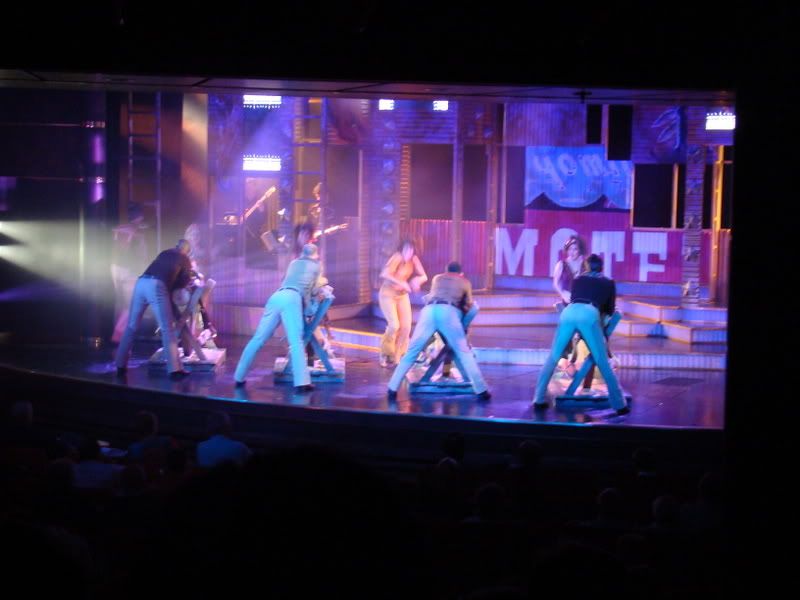 Each evening we would come back to a different towel animal. I thought they were so cute, that I bought a book explaining how to make them!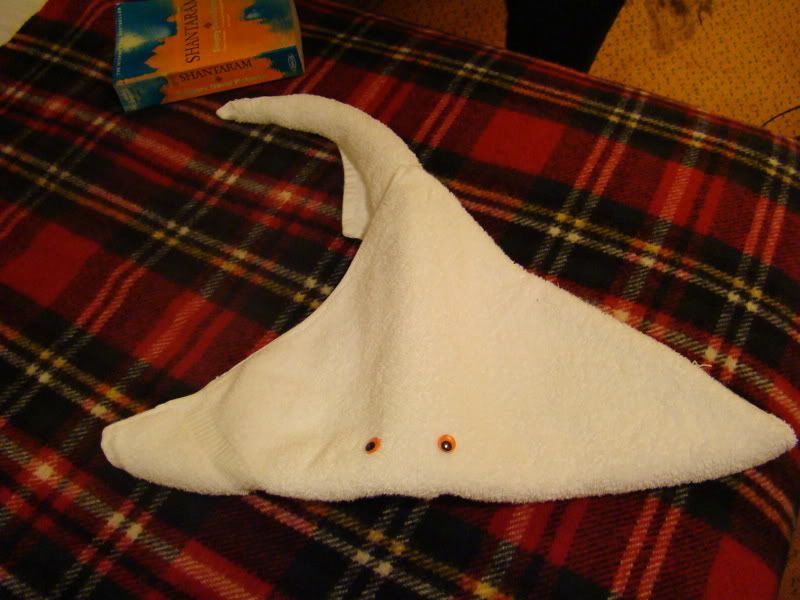 We only had one port during the 4 days and that was Seattle. So, we spent 2 very windy and rainy days at sea. But, we had so much fun. We participated in almost every cheesy game and trivia contest. We sang at the piano bar, gambled in the casino and I got to go dancing for the first time in 9 years.
It was actually a dark disco - but, with the flash it looks like I'm just out doing my own thing.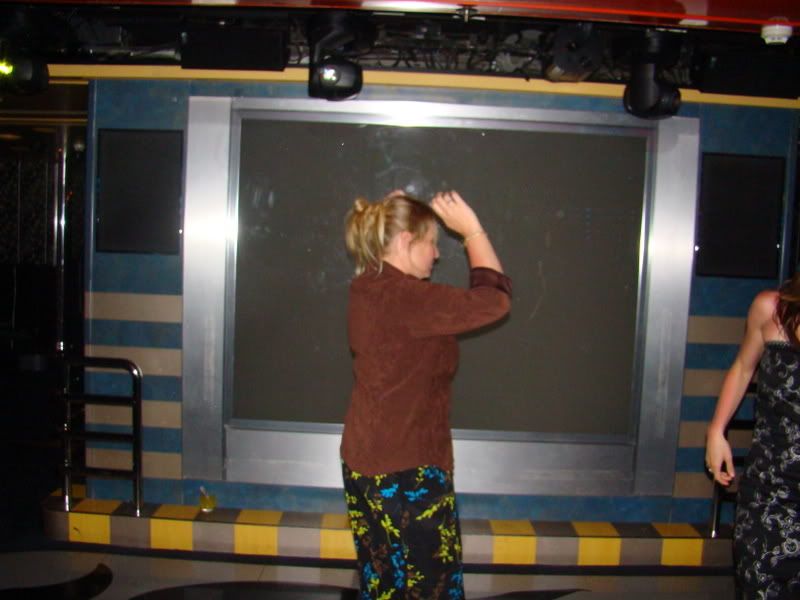 The dinners were really good. And the 24 hour ice cream bar with cookies was my favorite.
I got a birthday cake one night - it was Holland America's signature chocolate cake - yummy!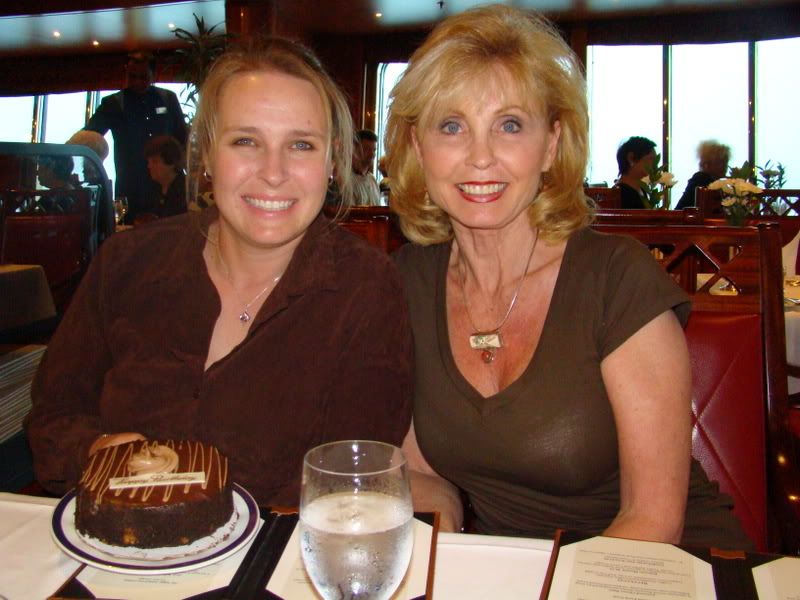 Crab and Scallops - more yummy
I spent one evening wandering the ship taking pictures of a few things.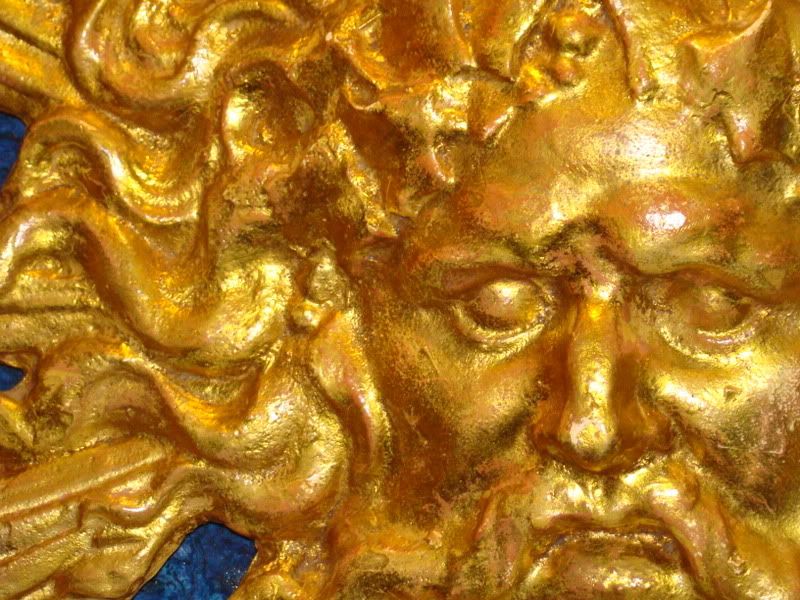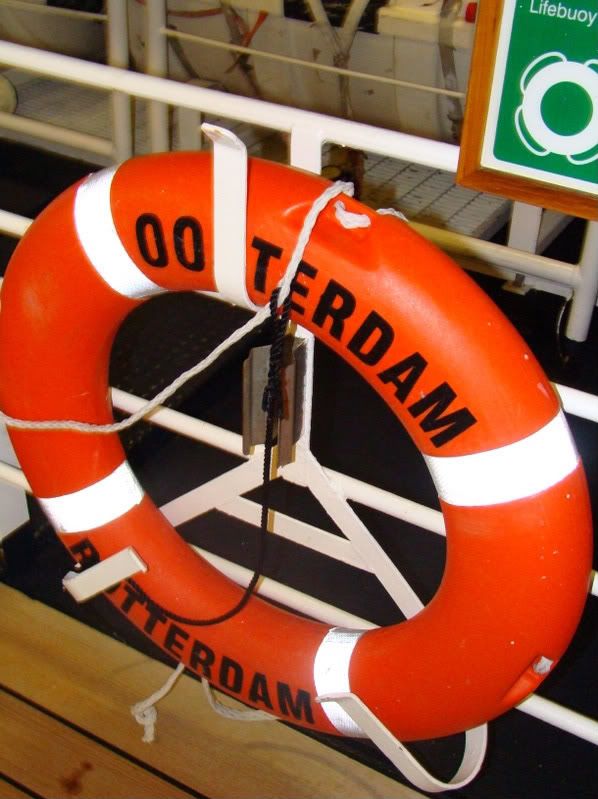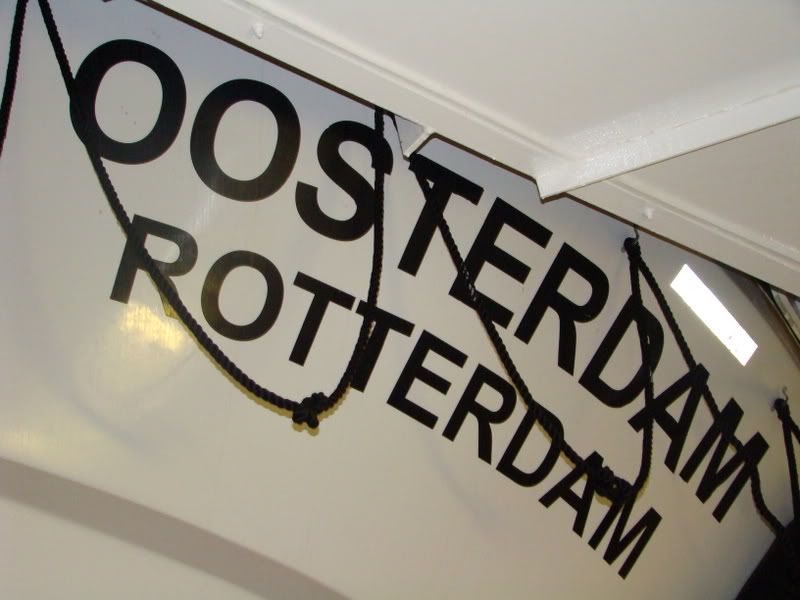 Insert your own Jungle Cruise joke here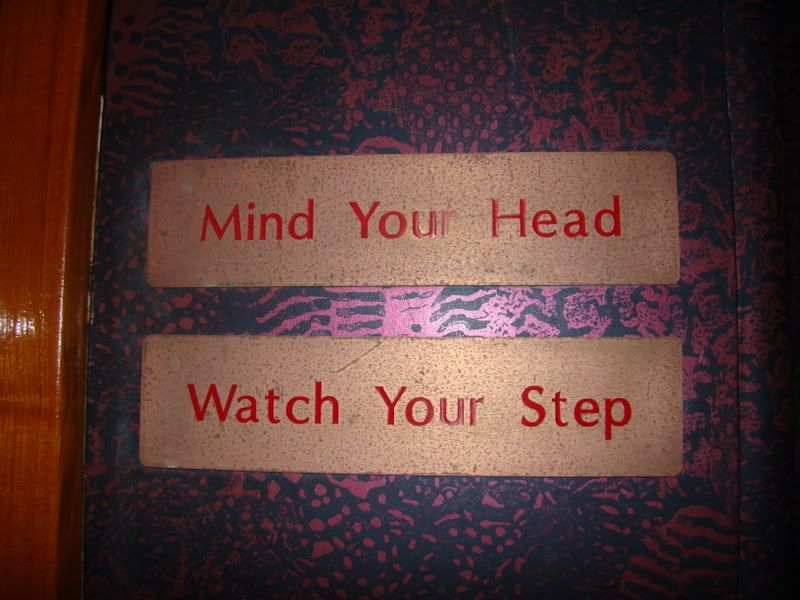 Fresh orchids and other flowers were everywhere.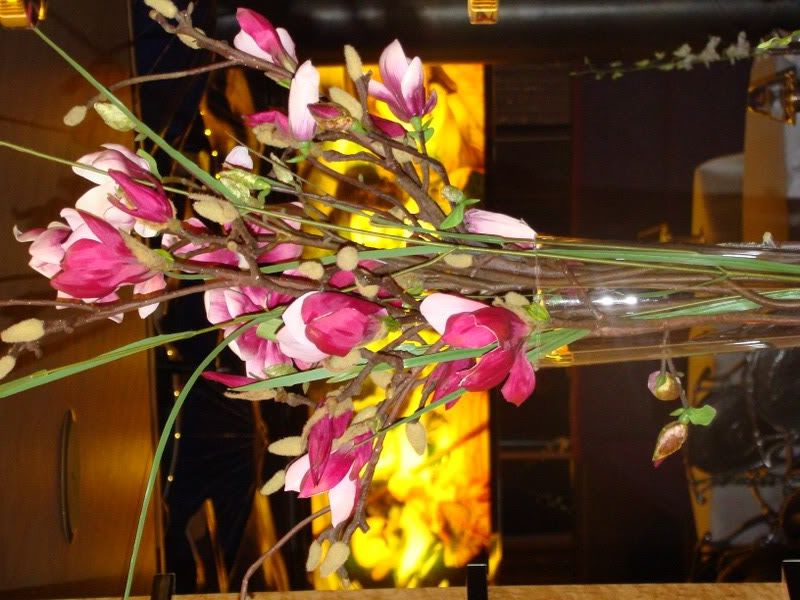 I loved these bar stools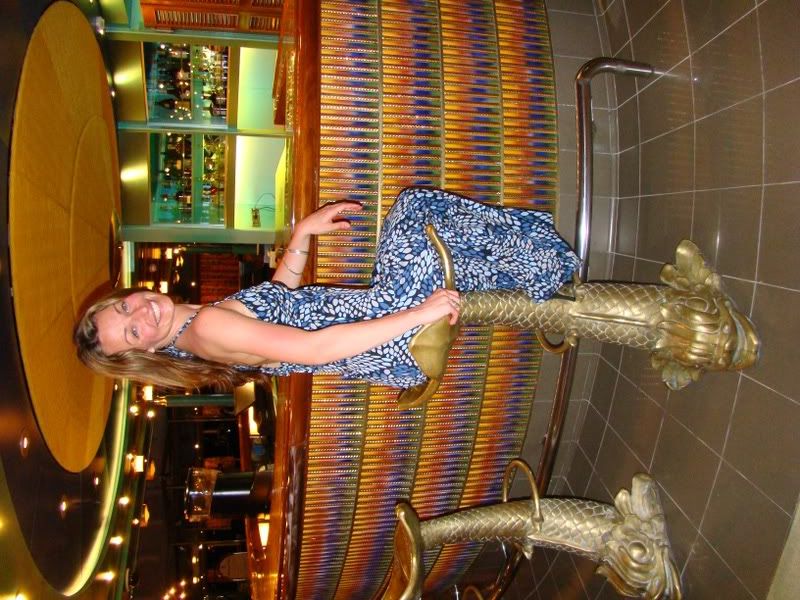 Massive Chess board anyone?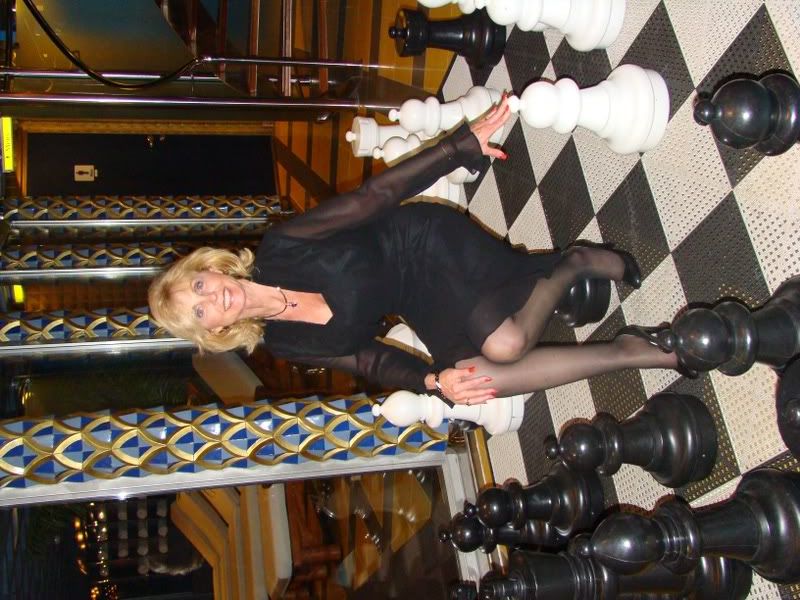 Seattle was cloudy, but still fun. We headed downtown for a little shopping and then to Pike's Place to see the market and do a little more shopping!
Safeco field - Melonballer, I thought of you!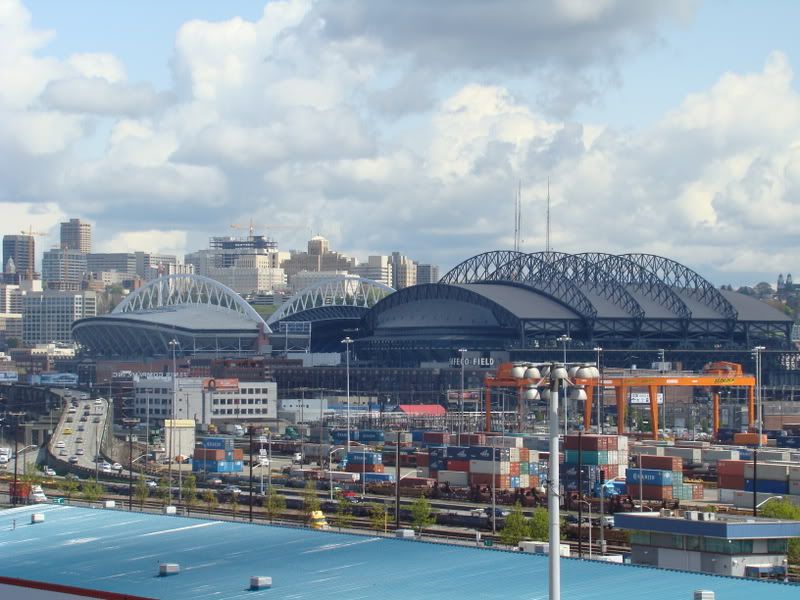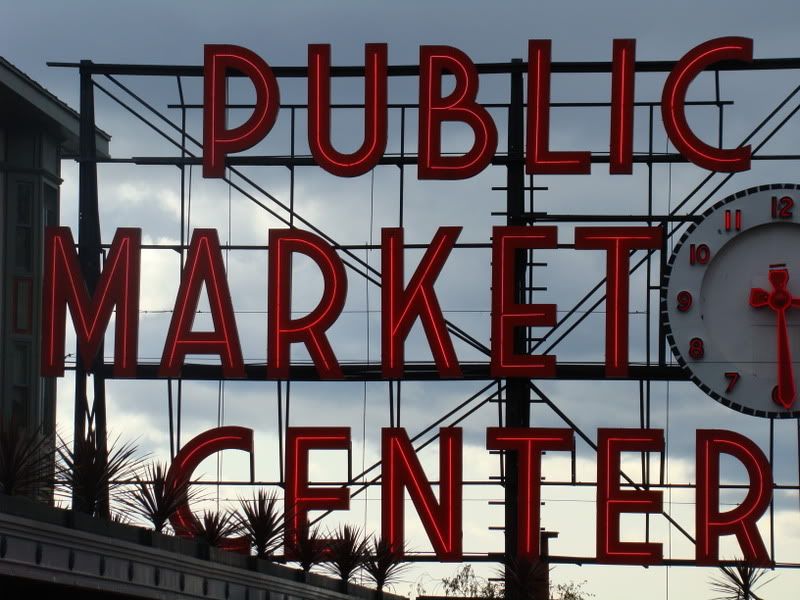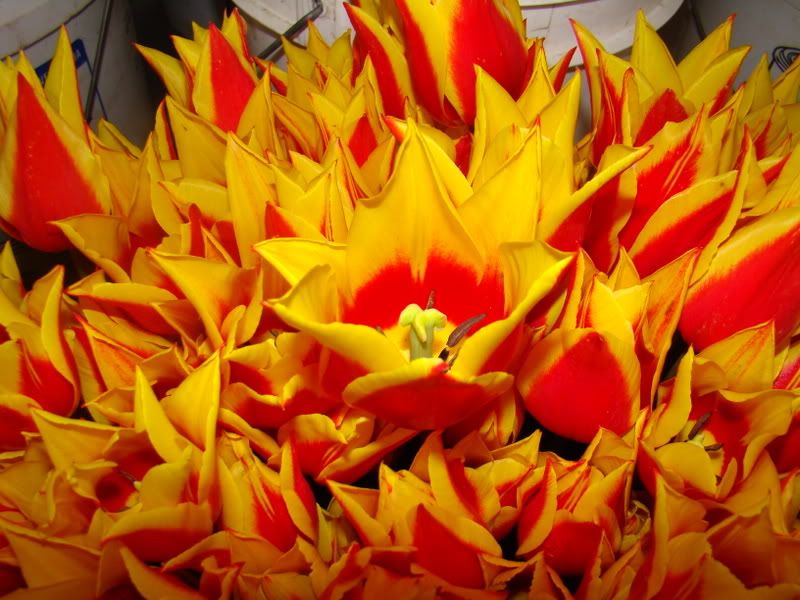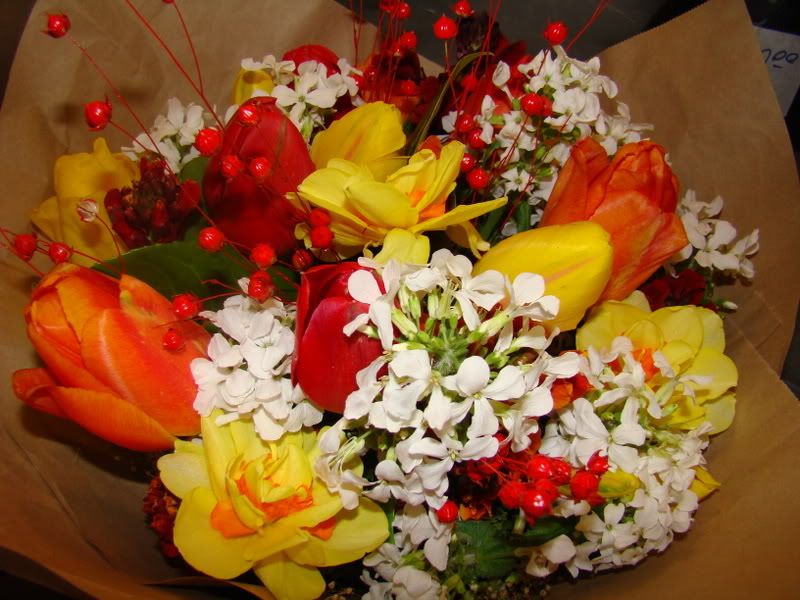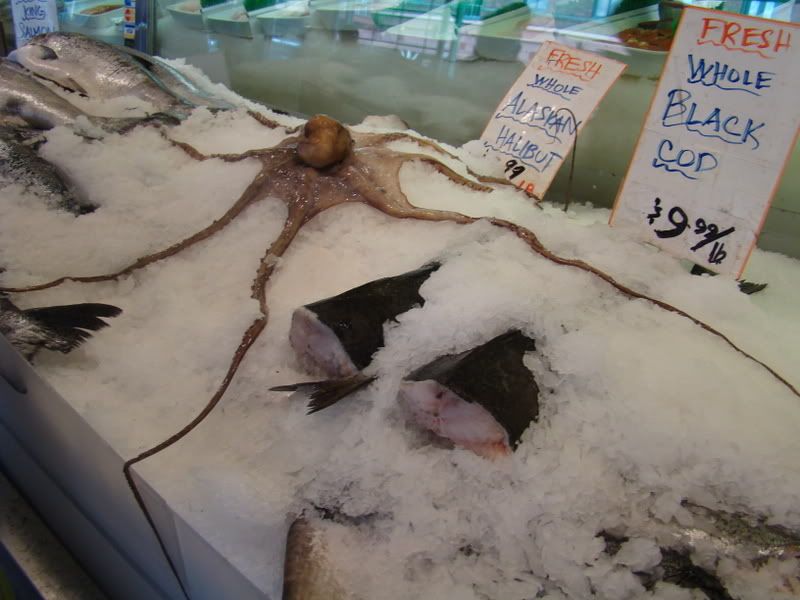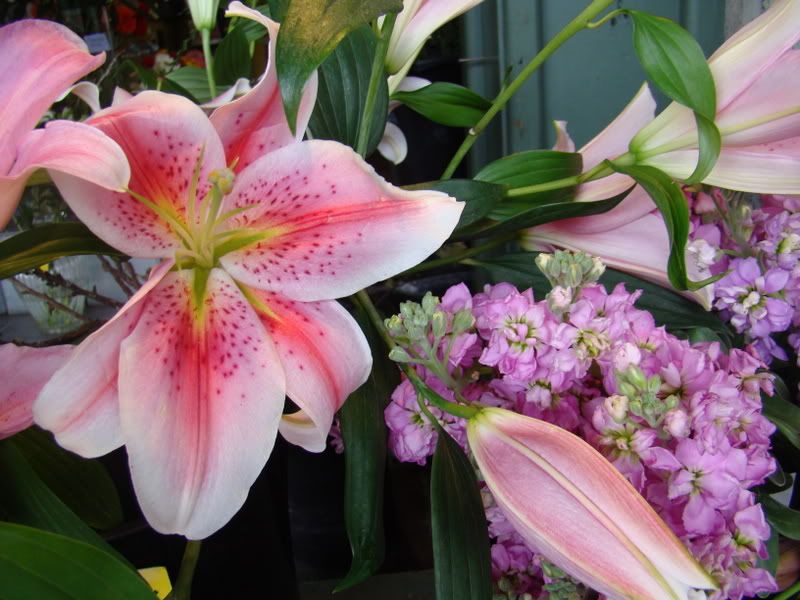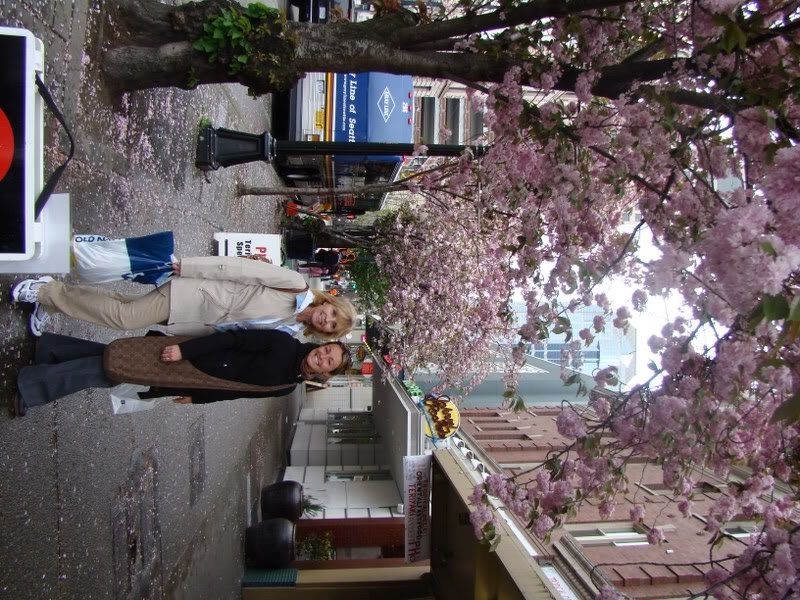 After Seattle we arrived in Vancouver and docked at Canada Place.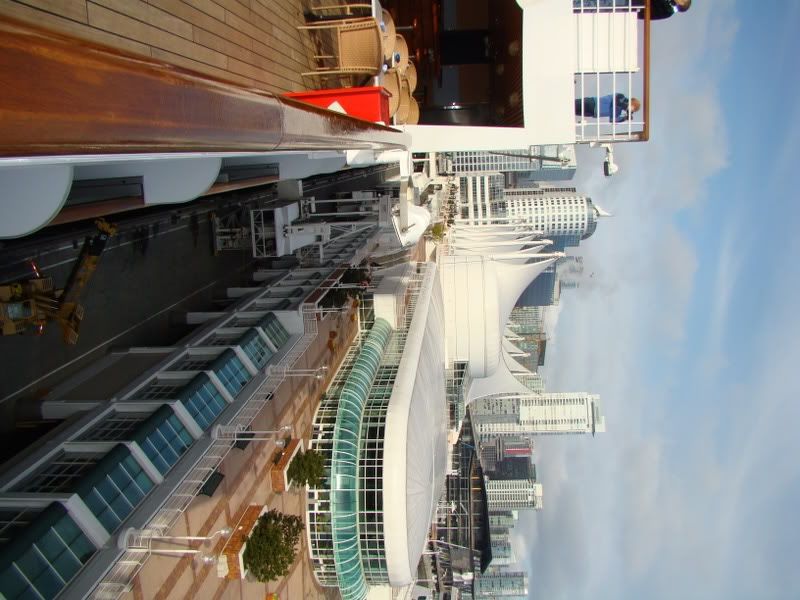 It was pretty funny watching all the ship decor go from Mexican to Alaskan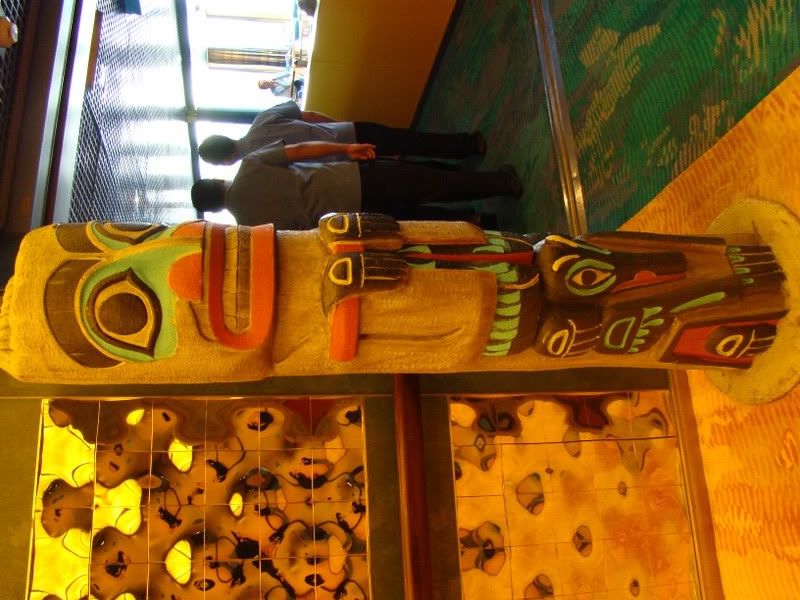 We went to my sister's apartment (oh she lives in Vancouver - Kitsilano to be exact) and dumped off our stuff and went for a walk around her neighborhood.
I don't think you can really tell, but this house is 11 feet in width. But, it's fully functional. It was in some architectural digest.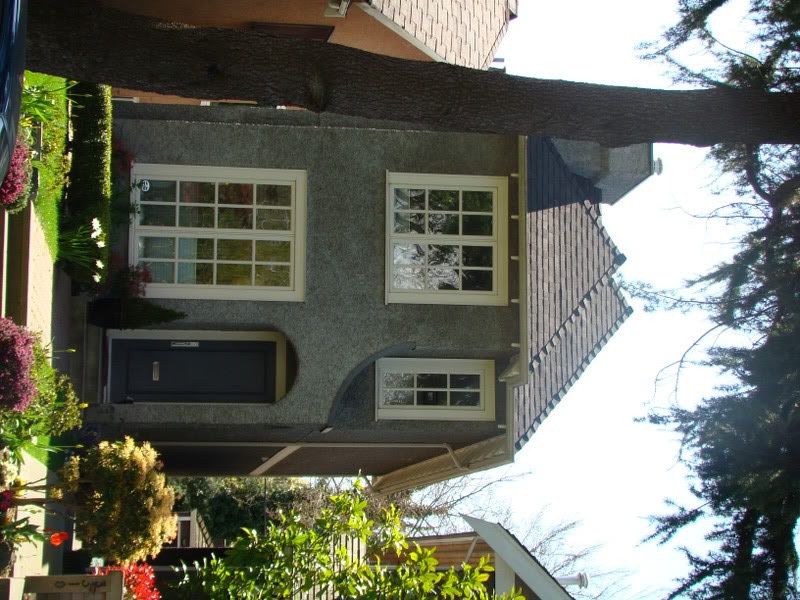 And if you can't afford Palm Trees - just paint them on.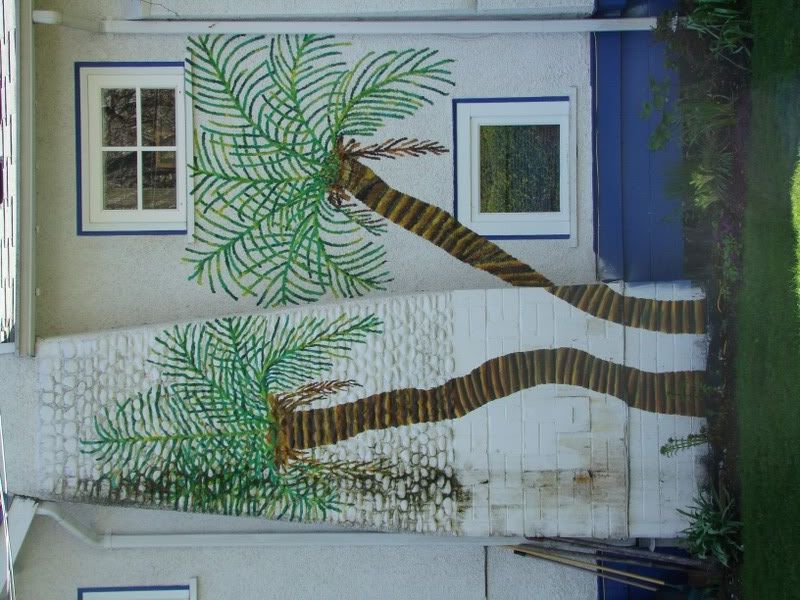 No trip to Vancouver would be complete with out a stop at Granville Island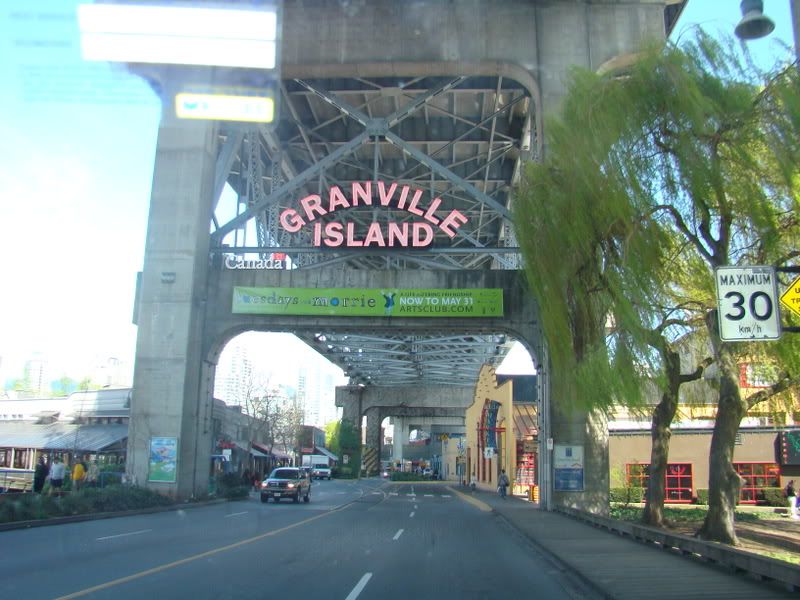 This market makes vegetables look so good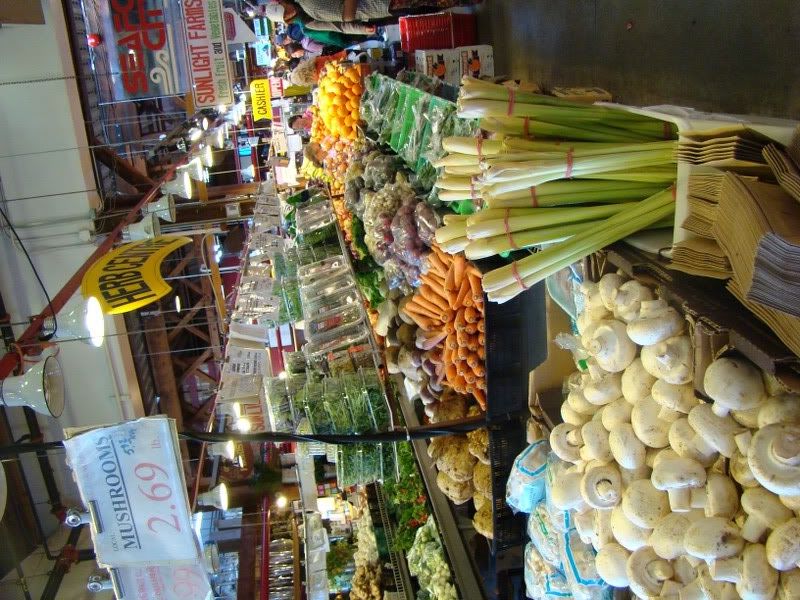 Gross looking fish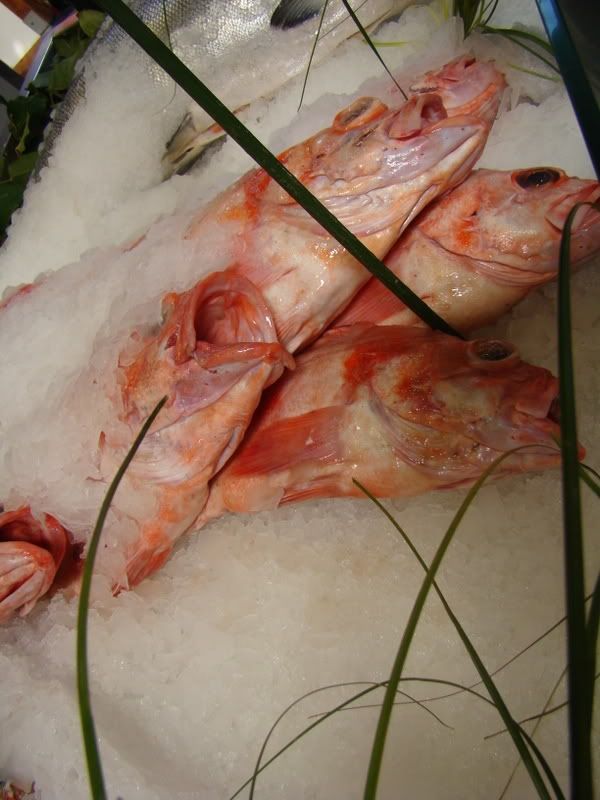 More flowers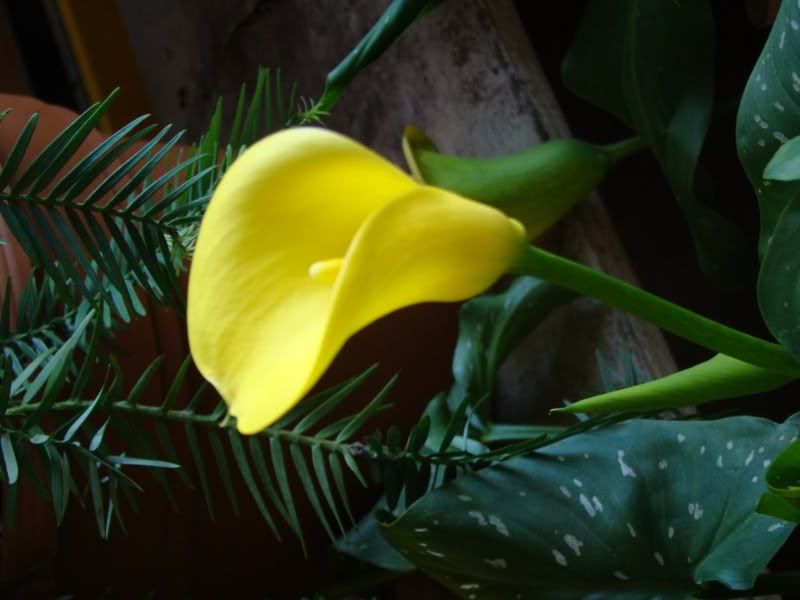 The public library - it looks like something out of Rome.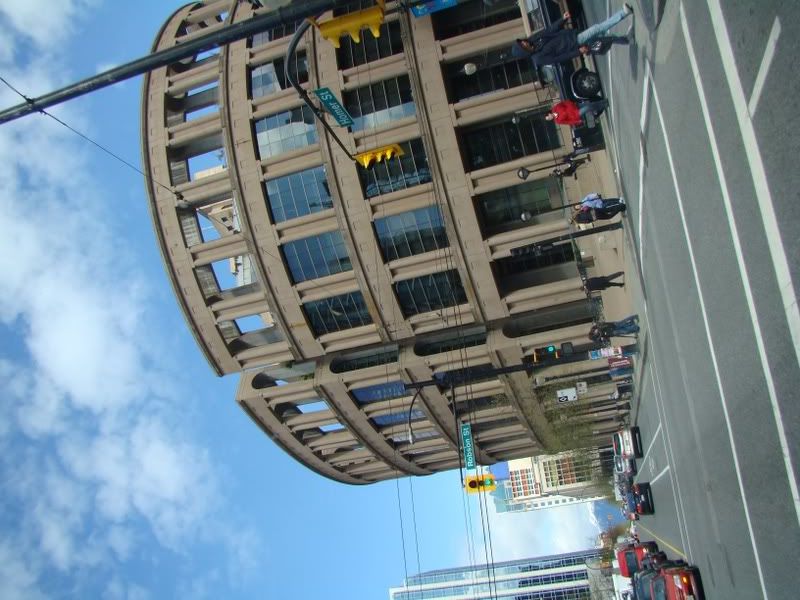 We headed out to the Bay and took my sister's dog for a run. Just in time to see our ship heading out to Alaska. Funny thing was that it started doing 360's in the bay. Turns out that once a year they have to test the magnetic compass - and I guess that was the day.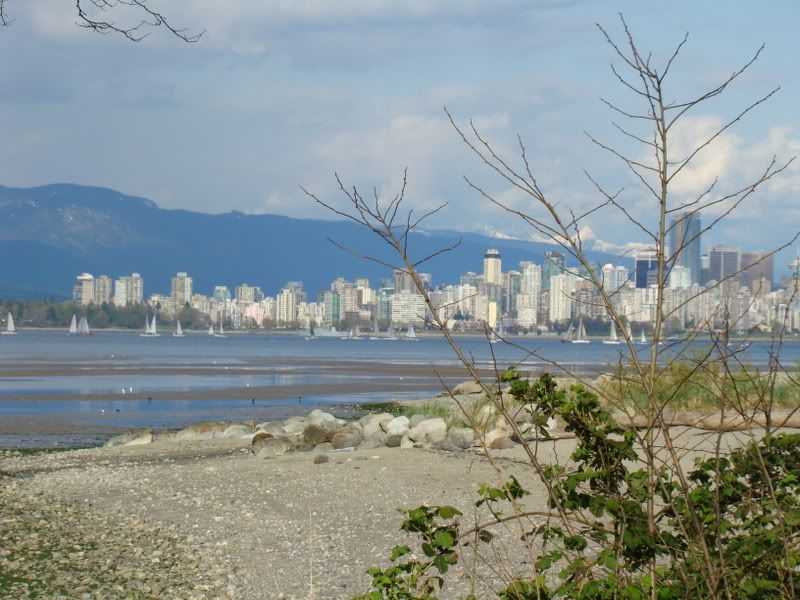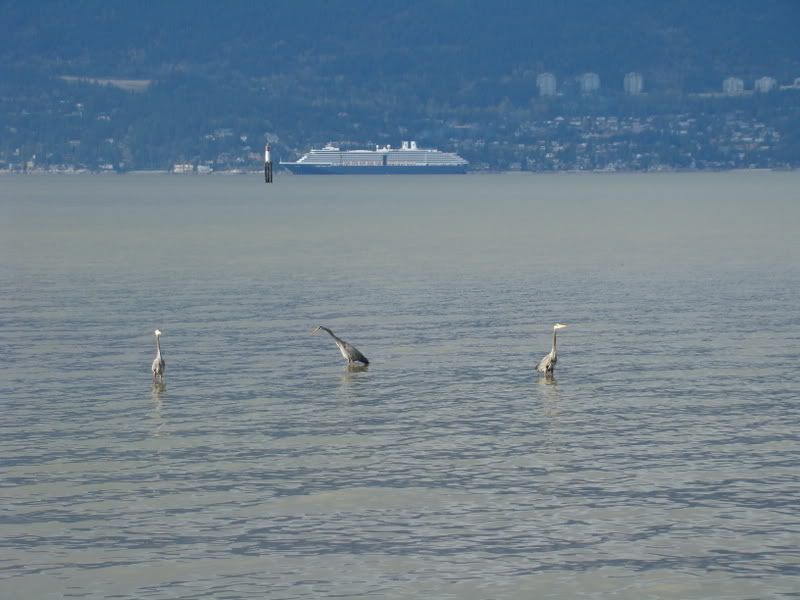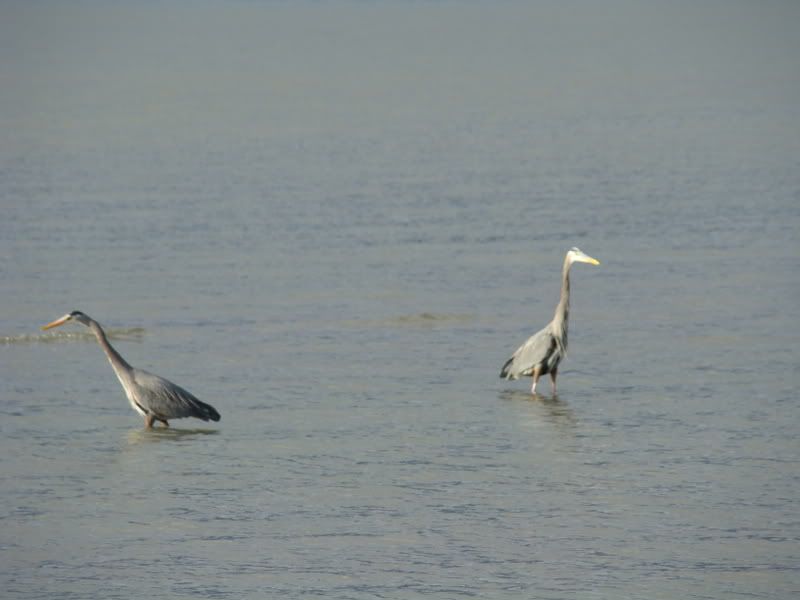 It was a great trip - less than $200.00 + airfare. For 4 days and all you can eat food and entertainment, it was an amazing deal.