This is a very miniature trip report and it has pictures just to keep Onut from squawking!
This is the Hyatt Hotel in Orlando where Ken and I stayed the night before leaving on our cruise:
This is me meeting Summer in FL for the first time in person. That was awesome!
Earkid and Wolfy and Villain's Fan and Disney1978 were also there to join in the fun!
As were some hot Micechat men......DoomBgi, BrerRabbit, and Westley:
This is Shayne and I getting ready to board the Disney Cruiseline bus to Port Canaveral:
Here's me and Chernabog standing in front of the model of the Disney Magic. That face I'm making is one I'm sure I made several times during our two week cruise as Chernabog was constantly making me laugh at things
only he
could get away with saying!
This was our first picture with Mickey. There would be many more to come with him and other characters: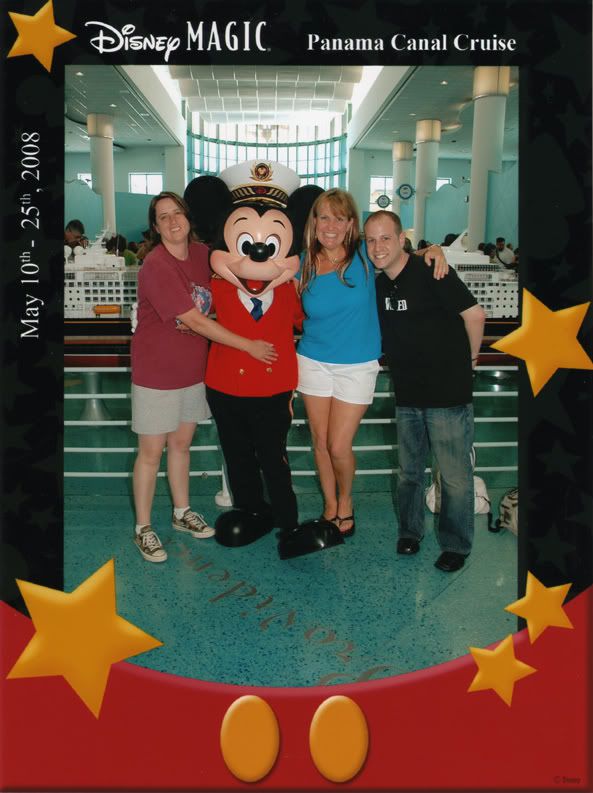 This is most of the gang who went from Micechat:
This was taken on one of the formal nights in the atrium of the ship: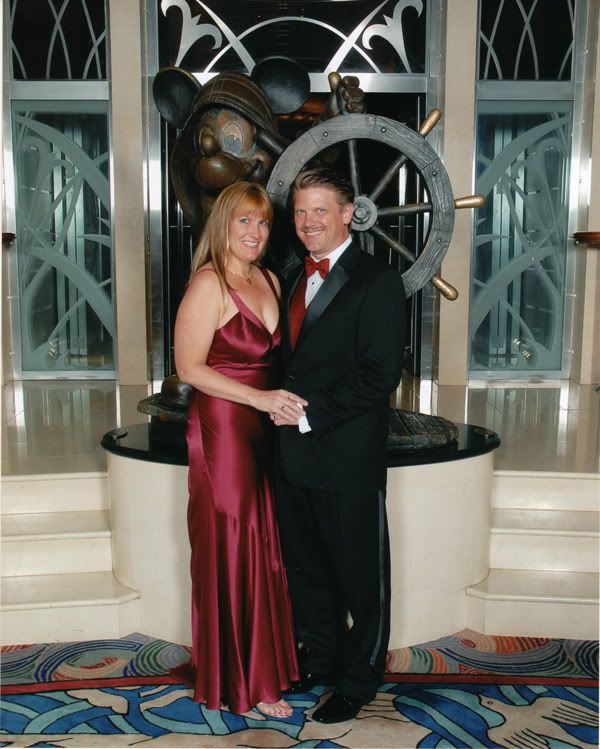 This was taken on the semi formal night:
This was taken on the other formal night: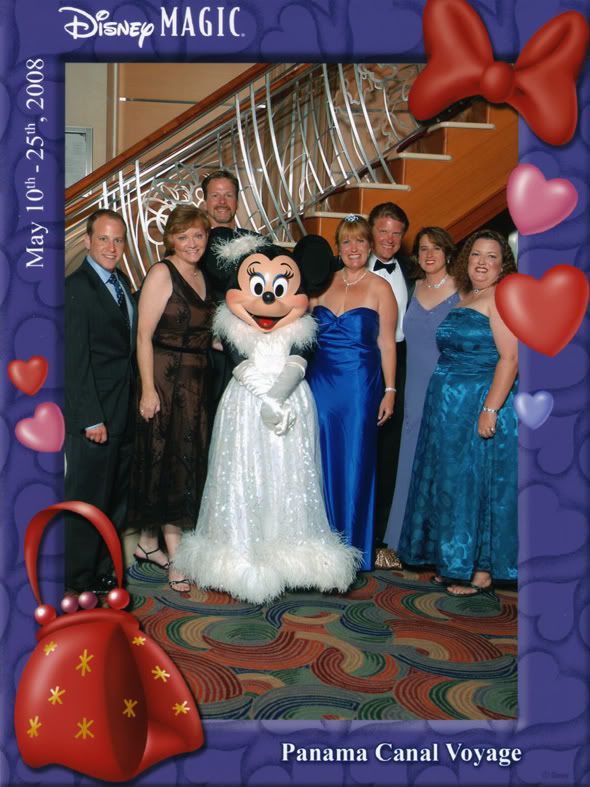 There was also a French themed night so I brought a blinged out poodle with me:
And there was a pirate night: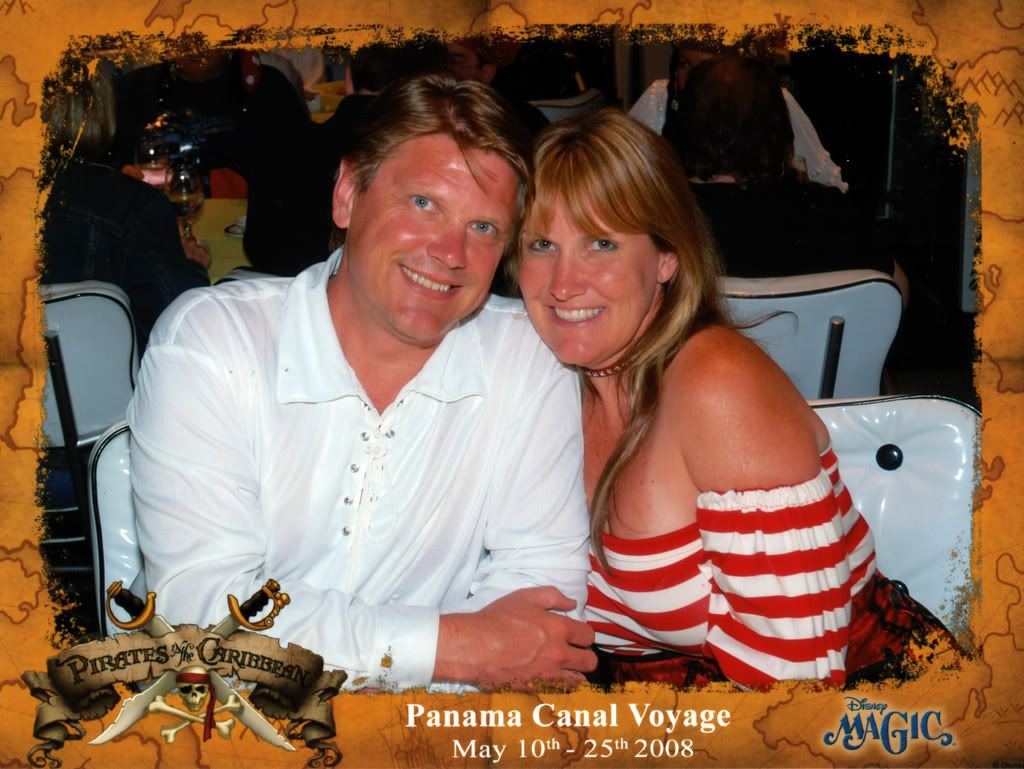 Ken got caught by a photographer on the top deck when we were pulling into Acapulco
And we went to the special restaurant called Palo one night to celebrate Kevin and Shayne's anniversary
Ah ha! Here's a picture of our entire dinner gang. I sure miss everyone already!
The cruise was definitely the trip of a lifetime and we had a blast every day from start to finish!
Ken has many many more pictures of the ship and scenery at all the ports we visited and I'm going to let him post those in his trip report in the Disney Cruise Line section of Micechat.