Okay, time for another fun edition of "Caption This!"
Today, we have Alice and a popular (at least in the Halloween Ideas for DL thread) visitor named PUSH The Automated Trashcan. All you need to do is put a humorous caption to this picture: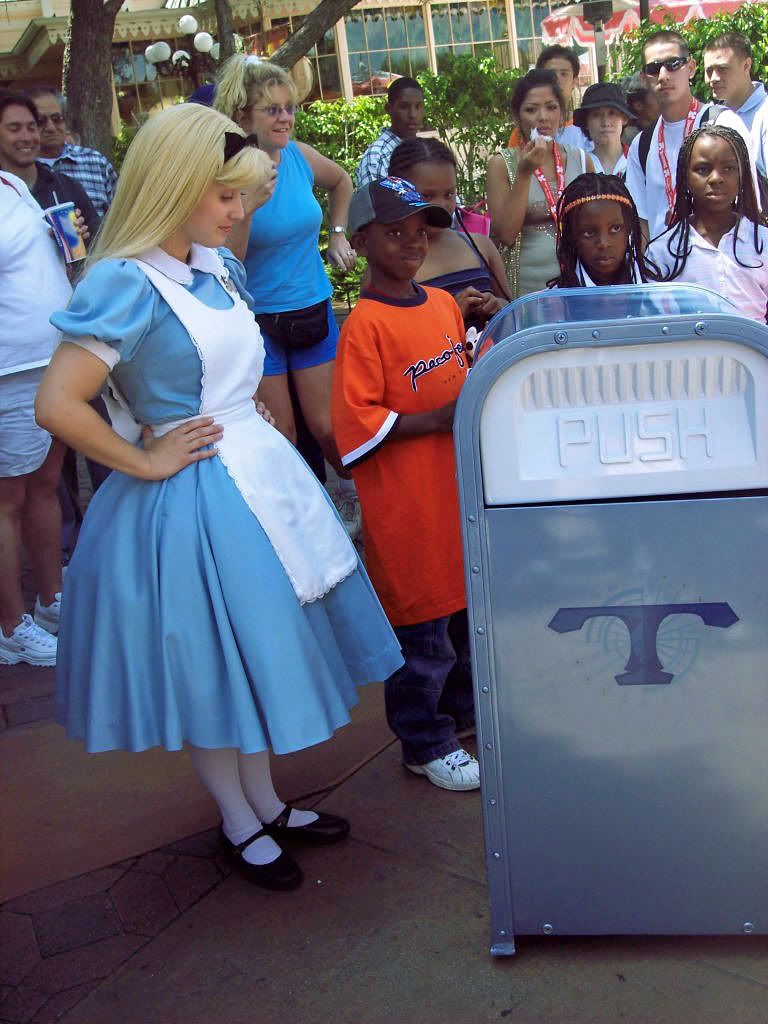 Like this...
Alice:
Oh, where is that Mad Hatter?
PUSH:
Wielding a broom right now on Main Street USA.
Okay, I admit that was a bit weak, but I know you can do better!