Yes, boys and girls, it's another fun filled edition of "Caption This!"
Today, we have one Mad Hatter that a certain littlecricket has filmed on YouTube about how bad the 1951 Disney animated movie
Alice in Wonderland
did at the box office...and I think we've just found out why.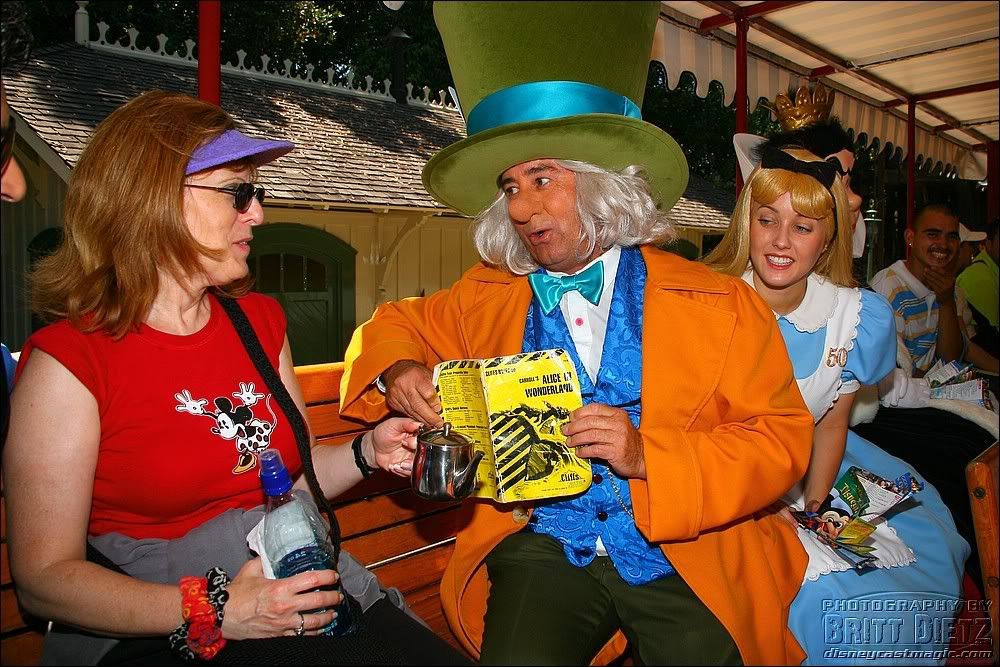 And to begin...
Alice:
Mister Mad Hatter, what are you doing?
Mad Hatter:
Oh, research about the movie we were in for when Tweedle Dee kicks you out of that chair...
There you go. Now put your thinking caps on and create a better caption!
BTW, my thanks to Britt Dietz' disneycastmagic.com website for the photo.