It's time again for that fun game "Caption This!" and today, we go back into the MiceAge archives for an old headline photo and a favorite character.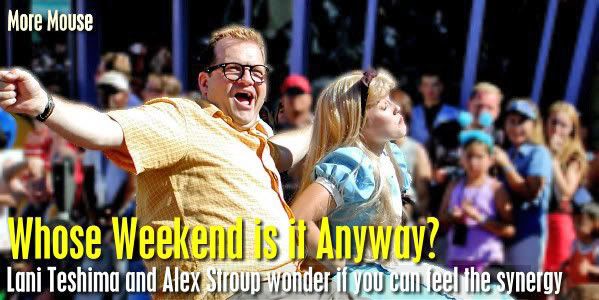 Forget the headline and subhead in the photo, we'd like to see you place a caption of this lovely photo from the MiceAge of Alice in Wonderland and Drew Carey, the new host of
The Price Is Right
. And for starters, I'll do the first one free of charge.
DREW:
I'm sorry, but you went over.
ALICE:
Awwww, you're not the White Rabbit...
That's the best I can do on short notice, but I know you can do better. Submit them if you please.