I cannot believe that it has been a month since I have been married!!!! It was amazing and its crazy on how fast the day went by!
As you all know I have been planning my wedding for quite some time now and I thought I would share my experience with you all.
The day started out with me, my maid of honor and my secret service (technically bridesmaids but they didn't stand up at the alter with me, however they did all the fun stuff like throw my bachelorette party since most of my bridesmaids were underage) woke up at our hotel ready to go!!
I thought I would sleep in until 8 or so but was up at 5. lol
Me...ready to get the day started!!!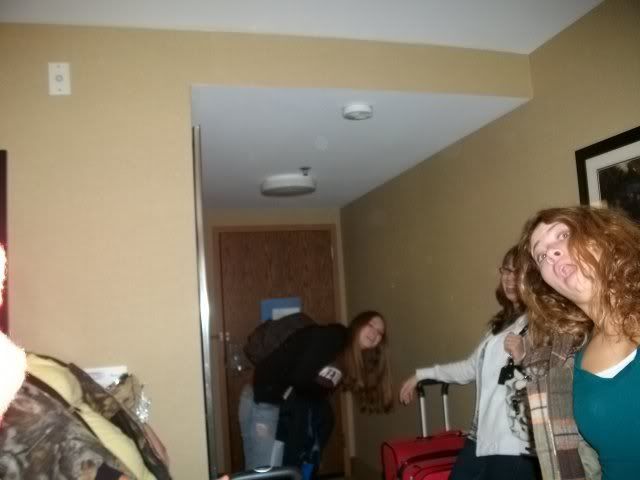 My secret service...trying to keep up with my giddy mood. lol
First thing was my hair appt. So Me and my maid of honor went down to the salon while the rest went to finish shopping for their outfits....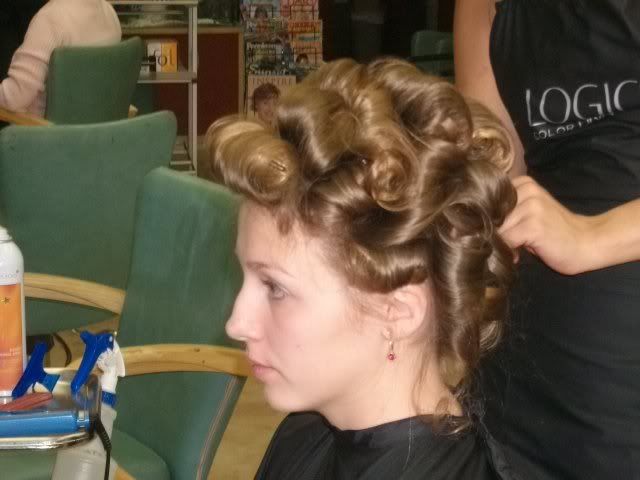 at this point I was a wee bit nervous on how it would turn out...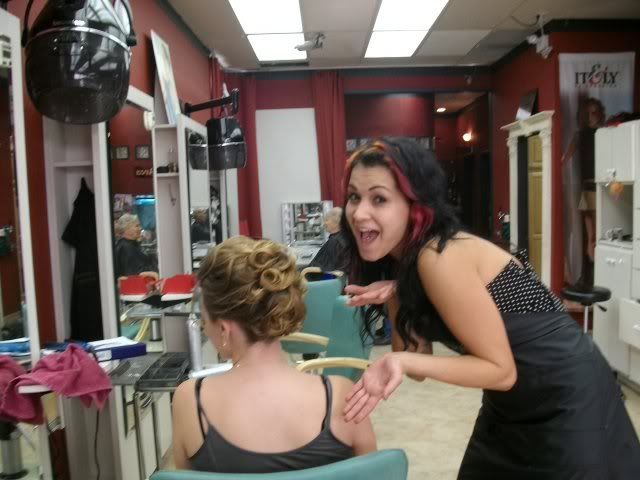 my hairdresser was thrilled with the outcome.. and I was too, it was soooo gorgeous but so many bobby pins...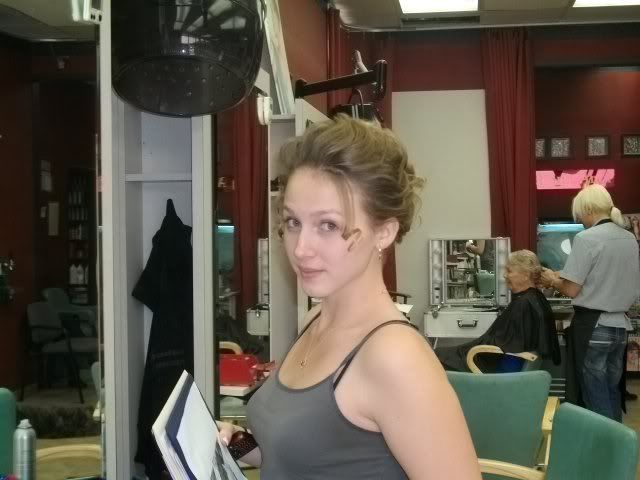 The front view...
Alright so after hair we all met back up and drove to my aunt's house to meet with the rest of the bridesmaids to do makeup and their hair...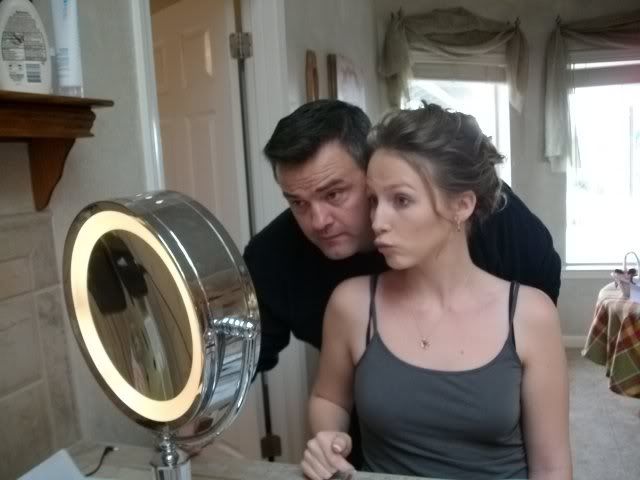 Me and my dad decided to do our makeup together!!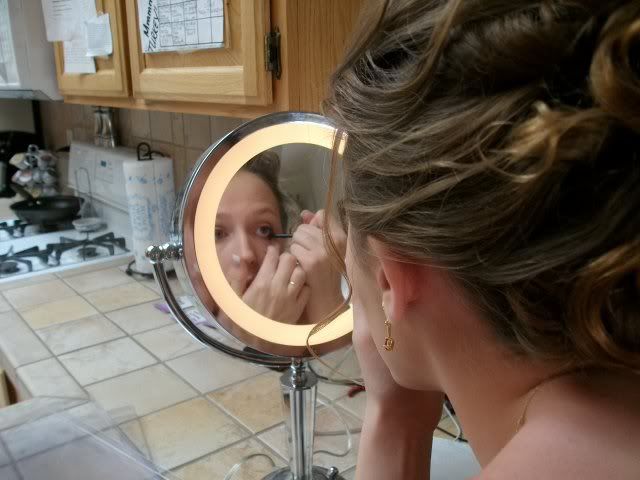 This pictures reminds me of Princess and the Frog where Charolette says
"Wishing on stars are for babies and crrrazy people"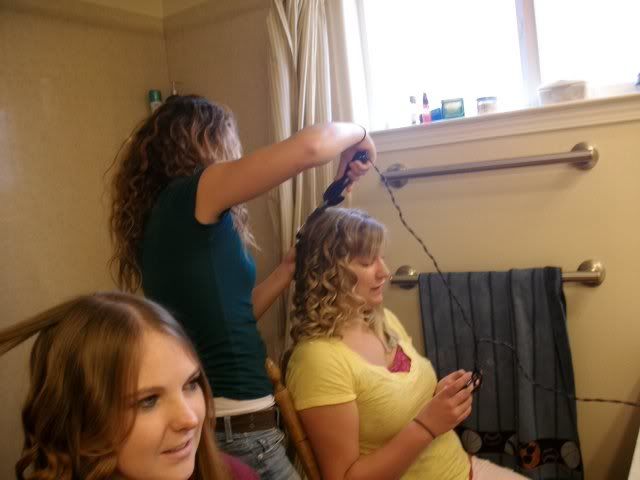 The girls getting their hair done...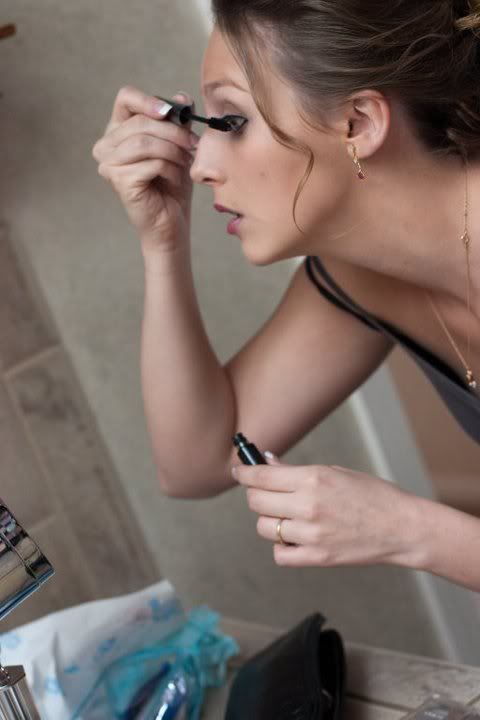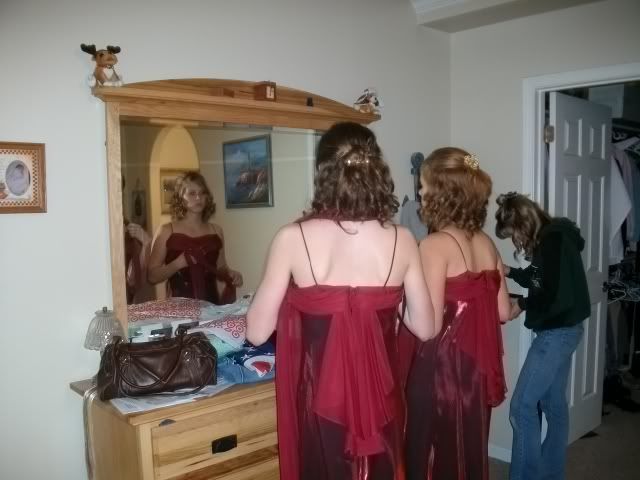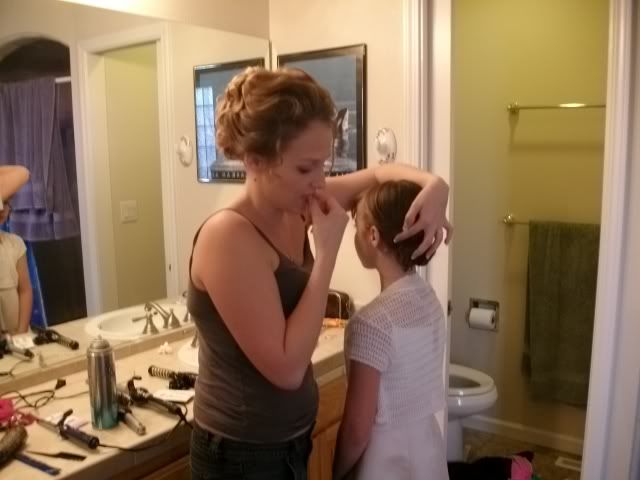 me doing my sister/flower girl's hair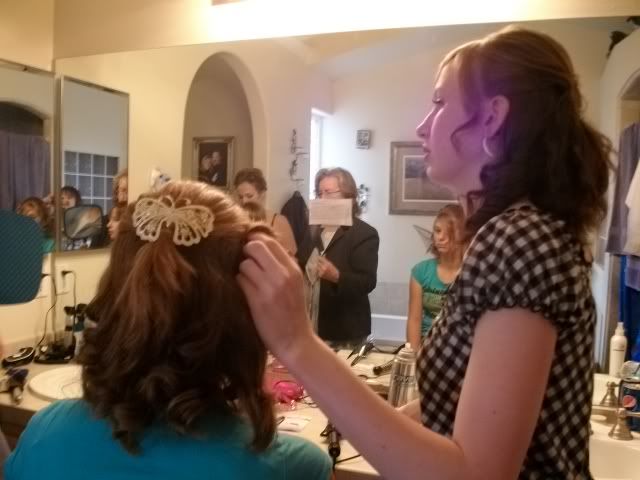 So at this point it was getting a bit crazy. There were women running around everywhere doing their own thing and trying to find the right shade of mascara and blah blah blah... soon it got bad where the little girls didn't like their hair and started crying and well we decided at that time we would go to the church to de-stress before the wedding.
Around the same time my husband to be was lounging in his hotel room still with his groomsmen and parents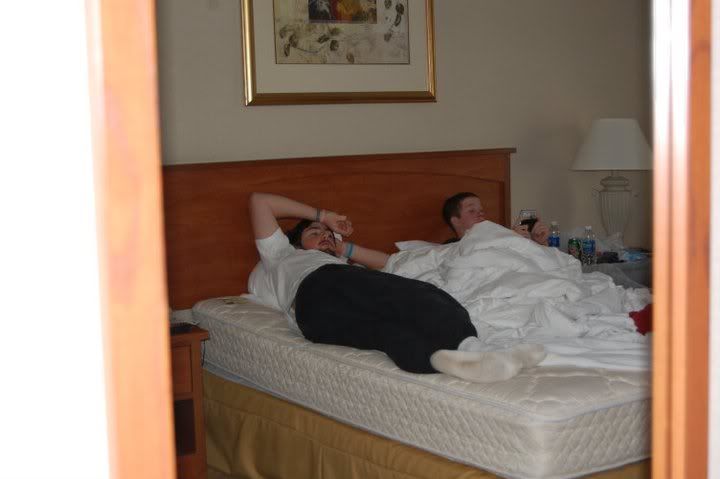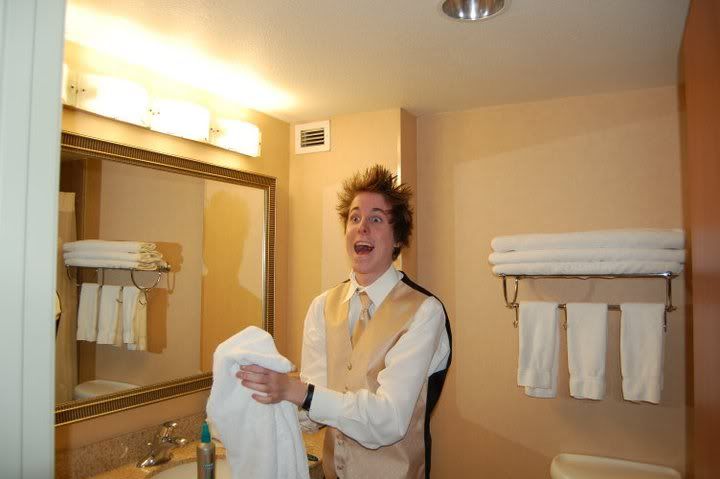 my soon-to-be-hubby...yes I still married him. :P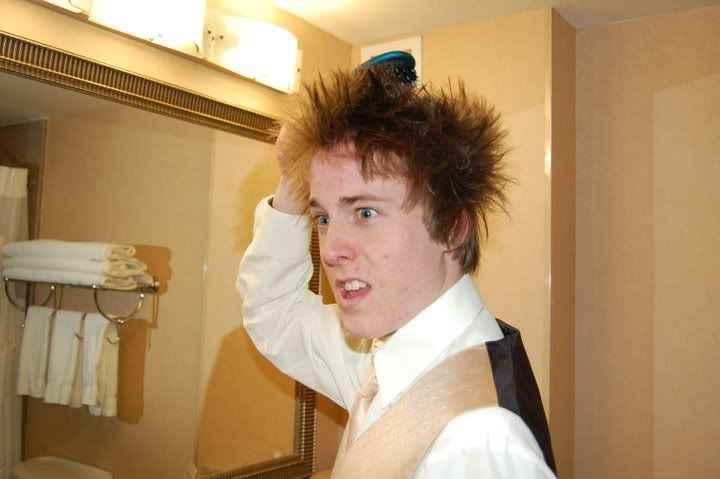 "What do you mean its in an HOUR?"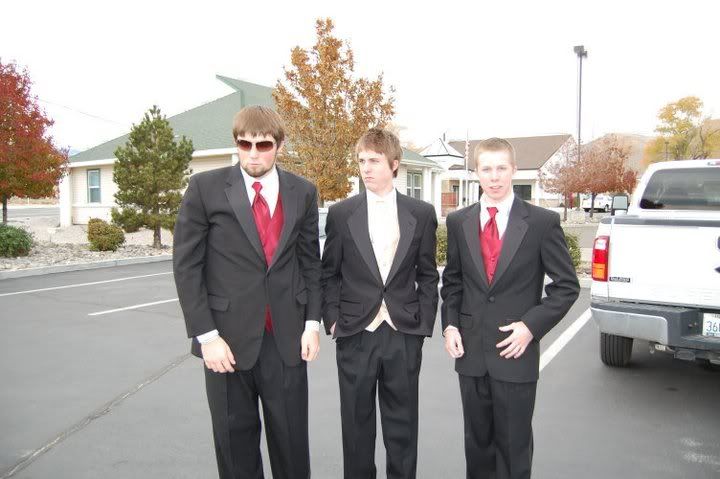 They cleaned up pretty good though....
Alright back to me and the girls!!! We made it to the church where I finally got to put on my dress!!!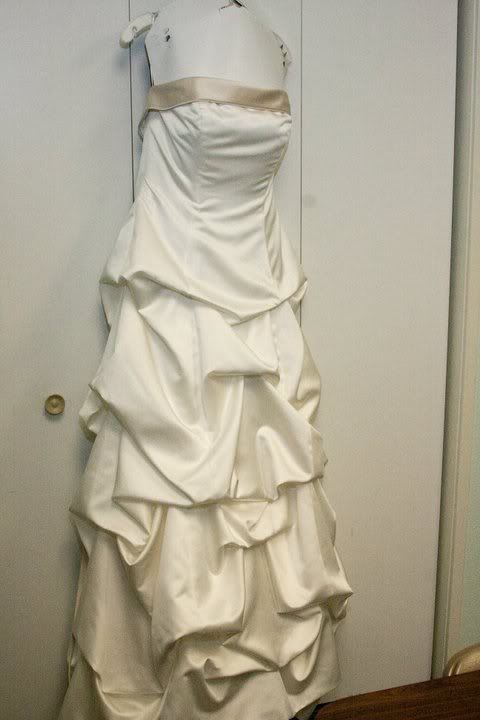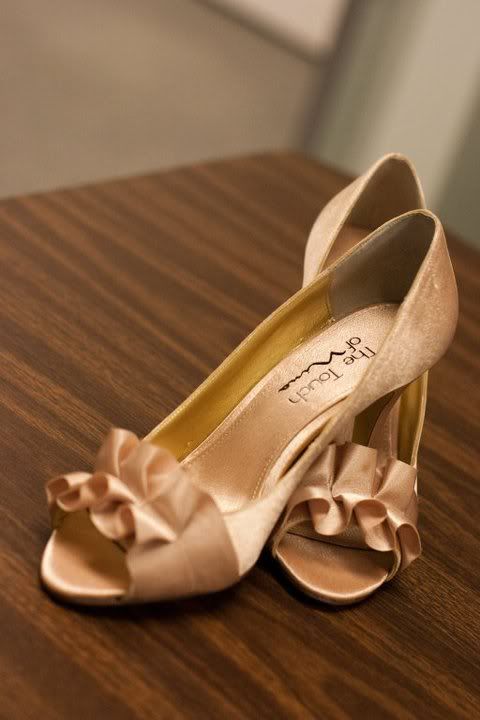 There are so many layers to this thing....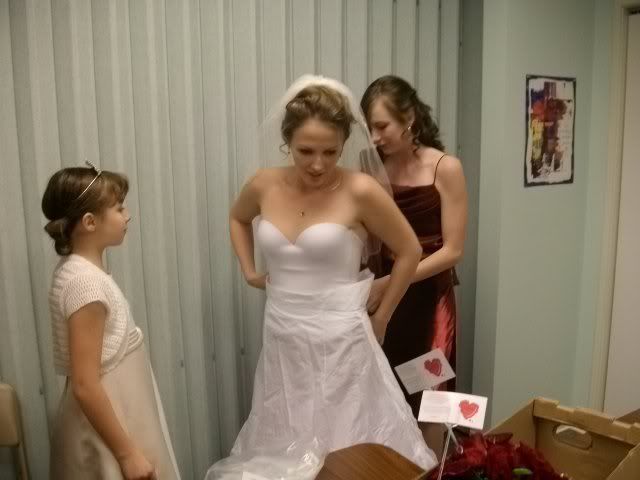 My sister helping me with my dress...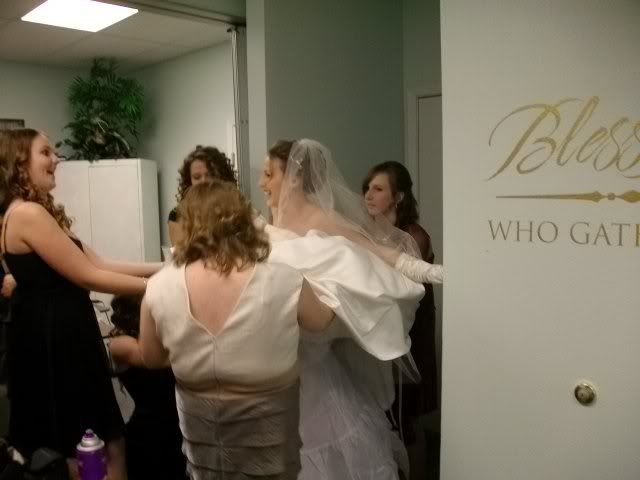 Question: How many women does it take to get a bride in her wedding dress?
As luck would have it 5 minutes before the ceremony nature called.... so this is where the secret service came in handy...
however they found it hilarious and took pictures...rotating as each one held on to my dress. *sigh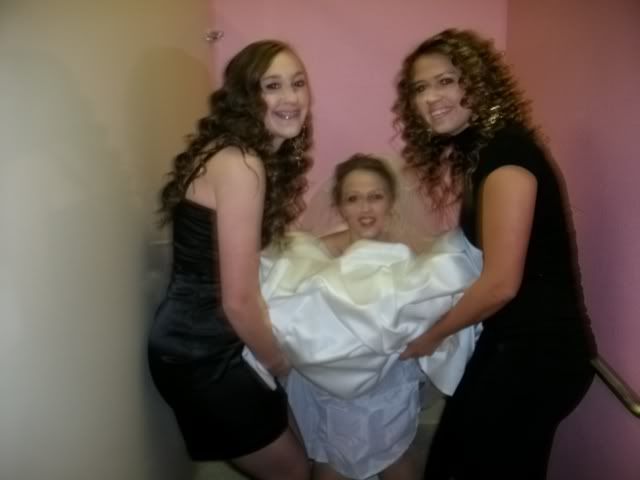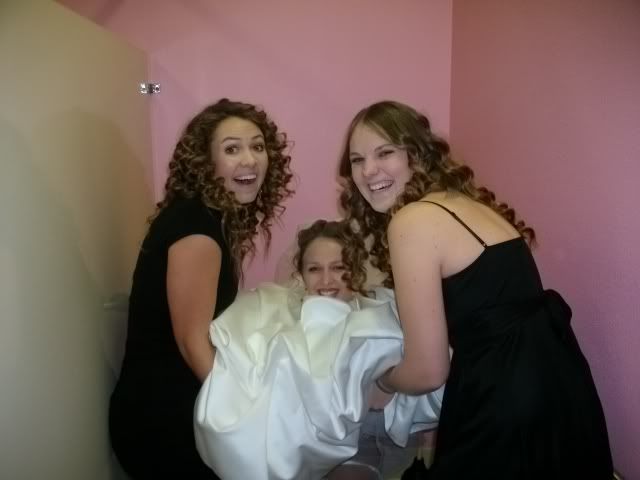 Soon after I found myself doing the final touches waiting for it all to begin...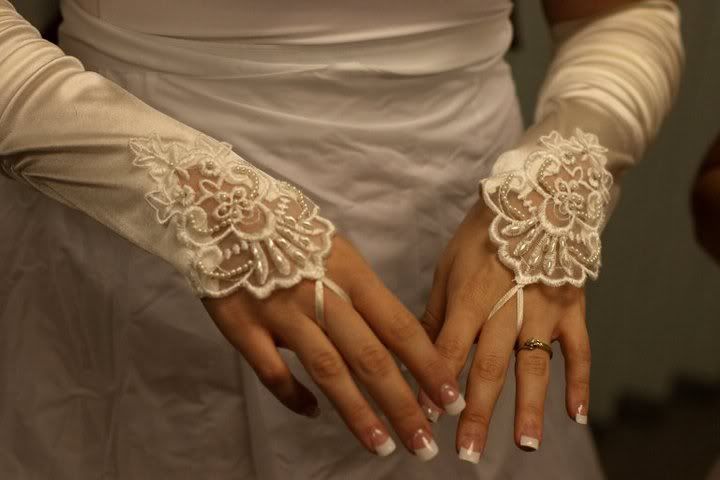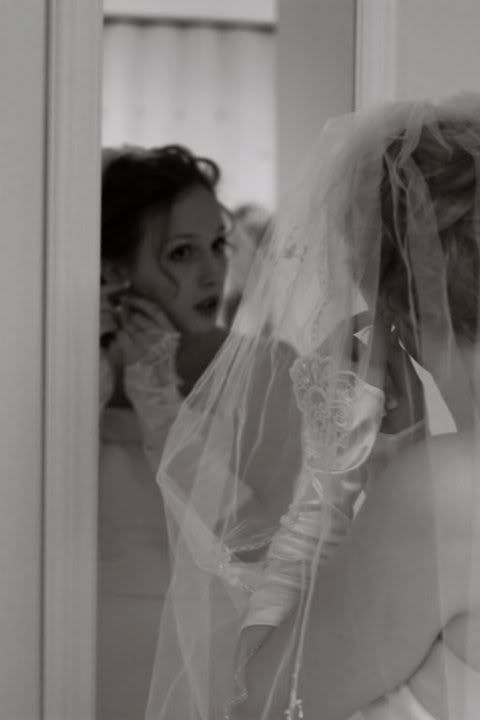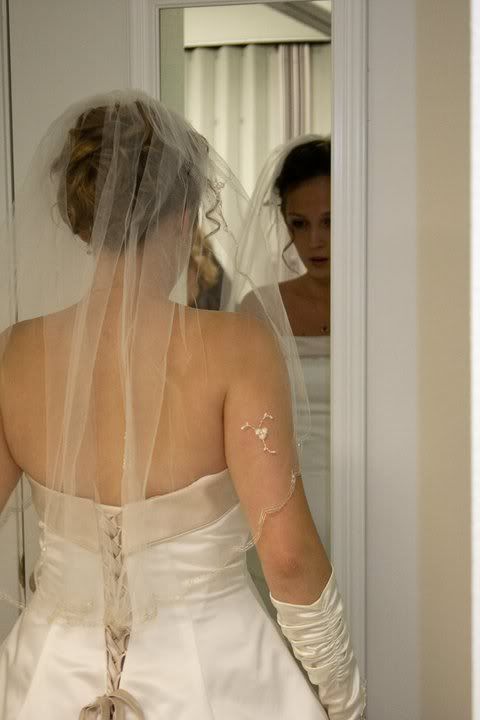 I was so nervous....
All the girls were called out to get in line for the ceremony. Me and my dad waited in back until it was our turn.
To add the Disney touch to my wedding, right before the ceremony began we had the Walt Disney Films Introduction music play and then all the bridal party excluding myself walked down to the instrumental version of "Beauty and the Beast"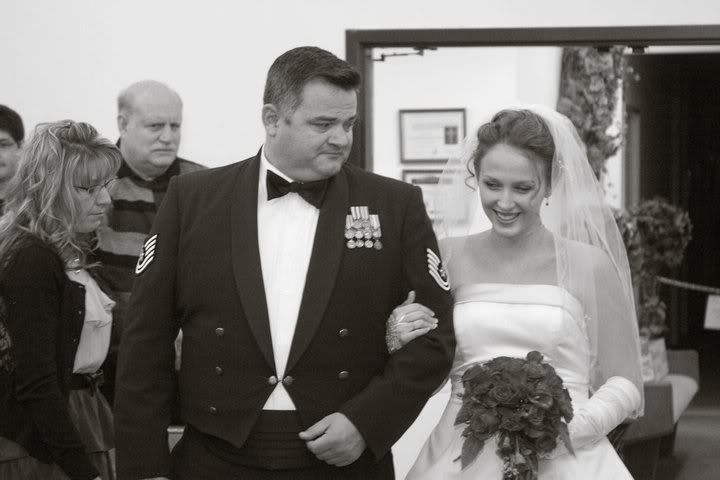 My dad walked me down in his military tux which was so special for me. I thought I was going to cry...
My husband waiting for me. :blush: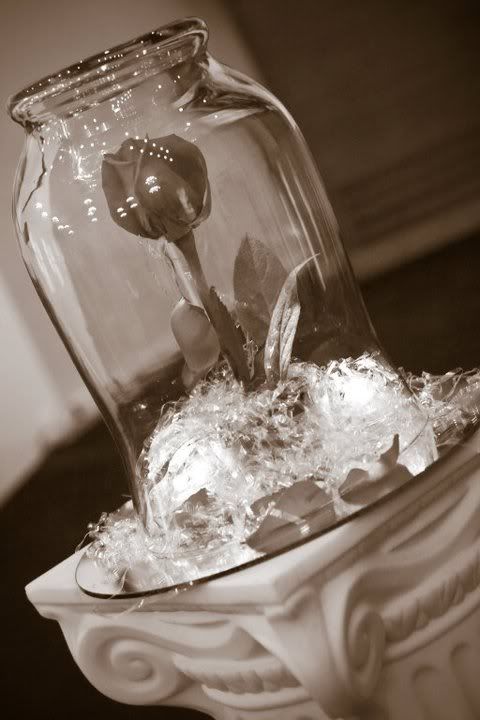 Since our theme was Beauty and the Beast we had this as our center piece.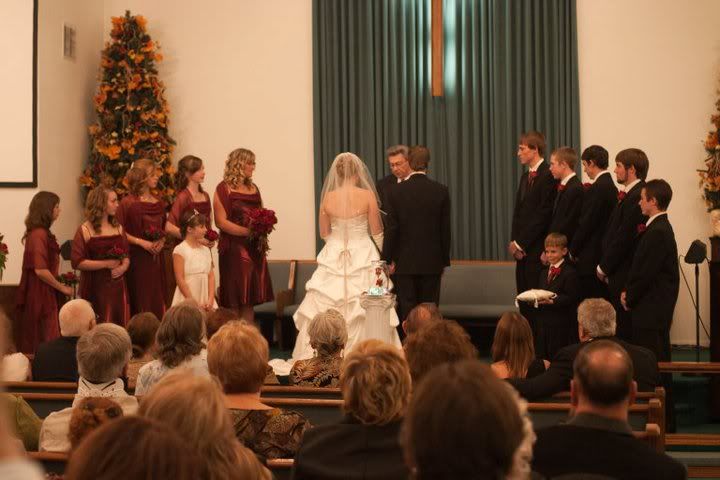 All those months of planning came down to this 15 minute ceremony!!!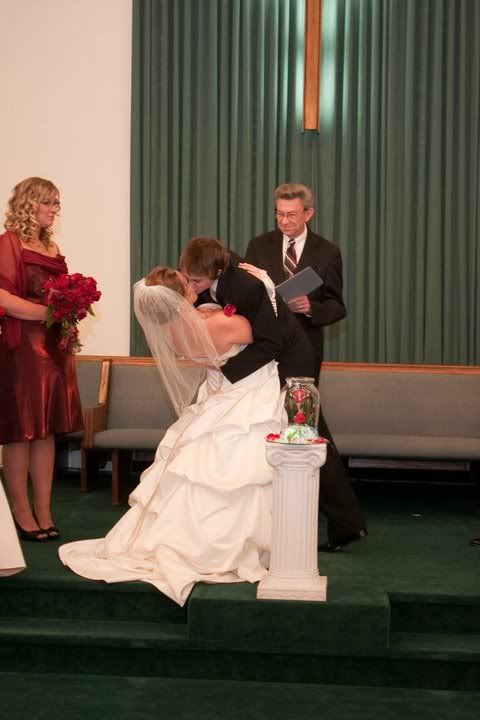 te-he
WE DID IT!! We were finally married! After we did the whole recieving line we went back in for a billion photo's...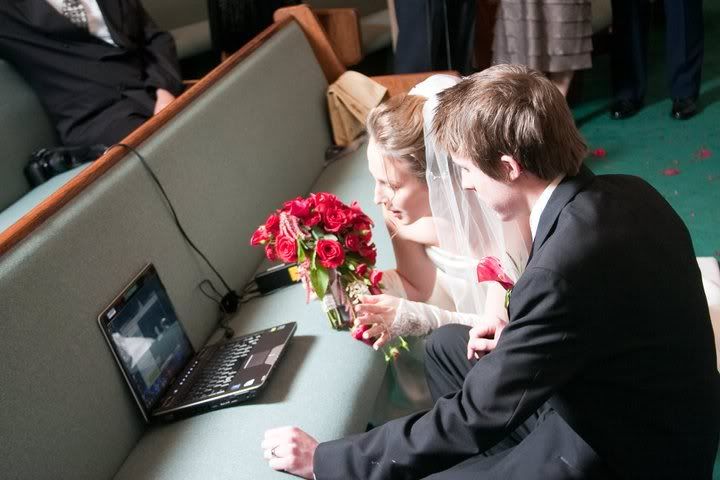 First we said hi to my new husbands grandparents via Skype. They couldnt make it up from AZ so we skyped the whole thing.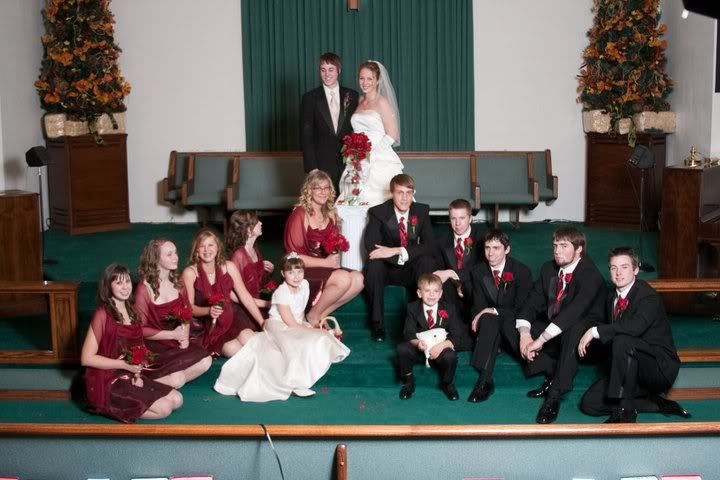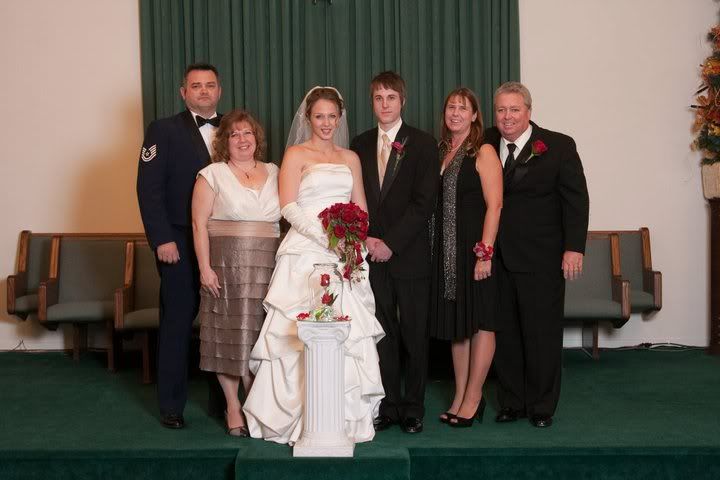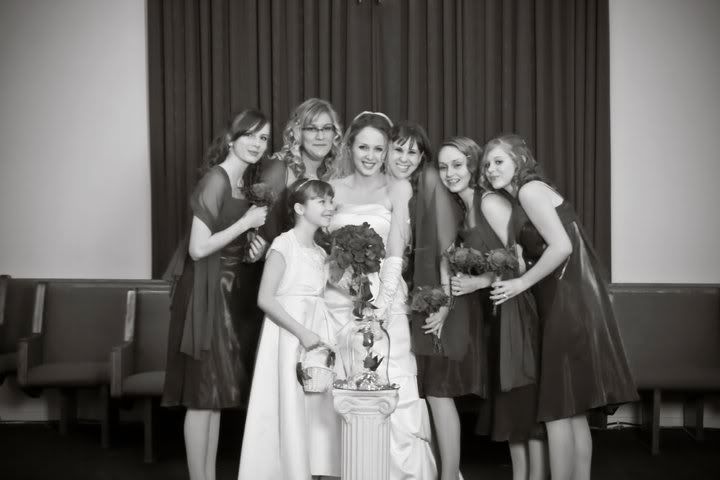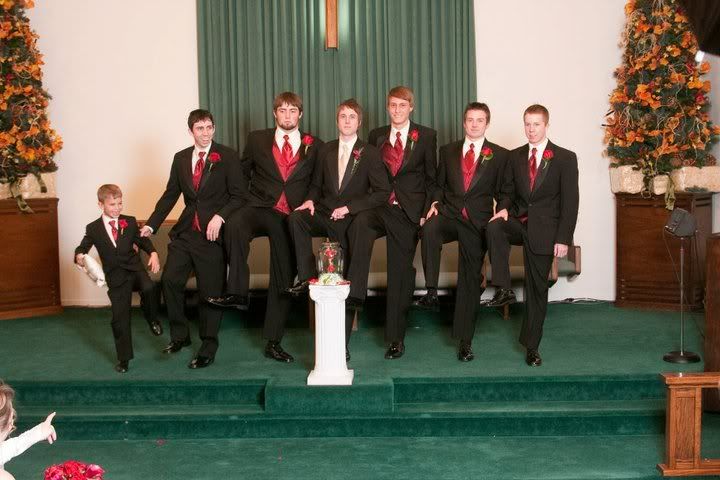 There is tons more but we have a party to get to!!! However not before we get some glamour shots!!!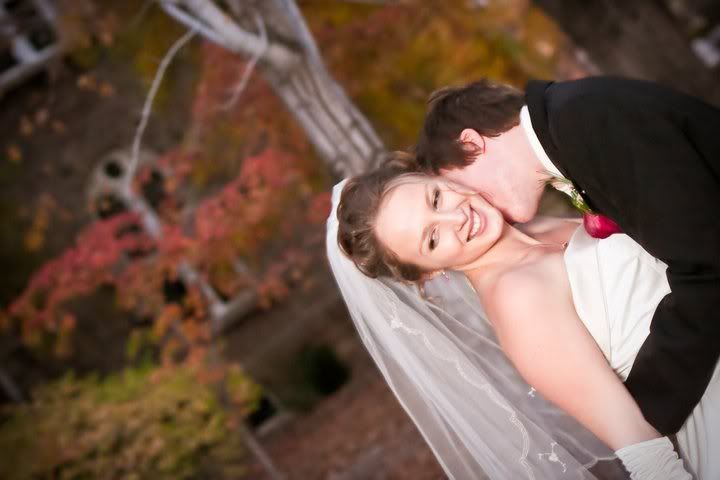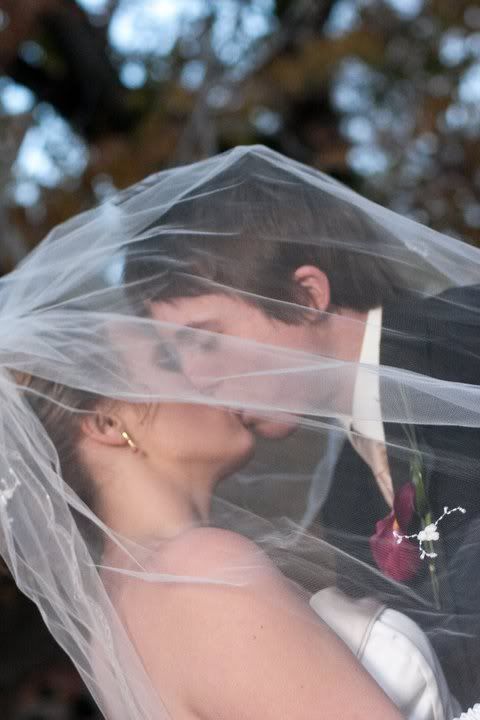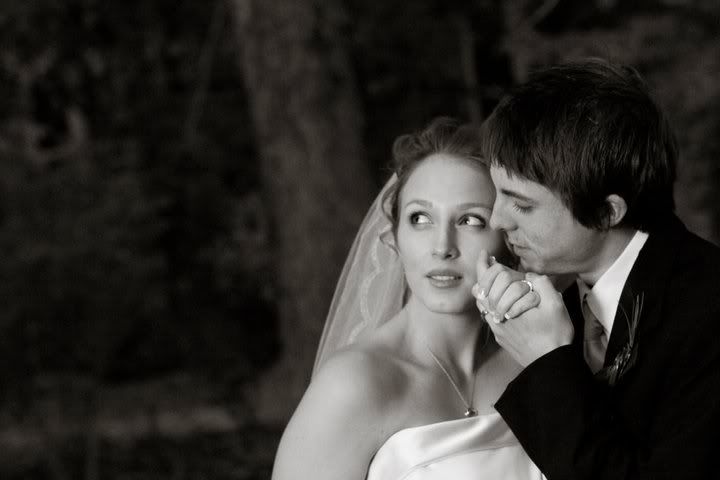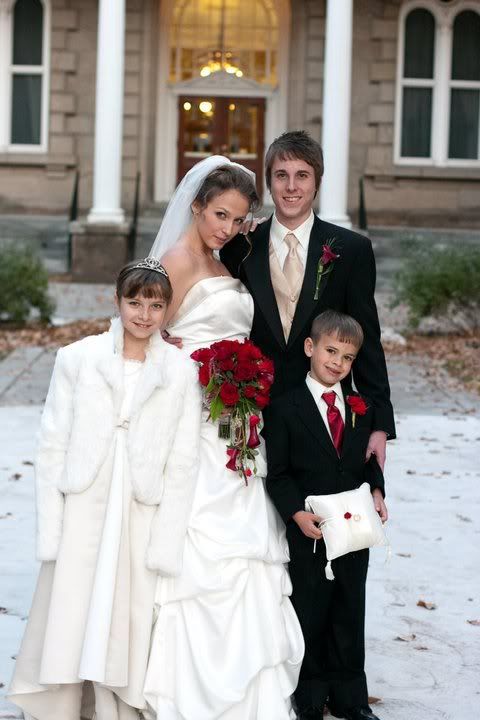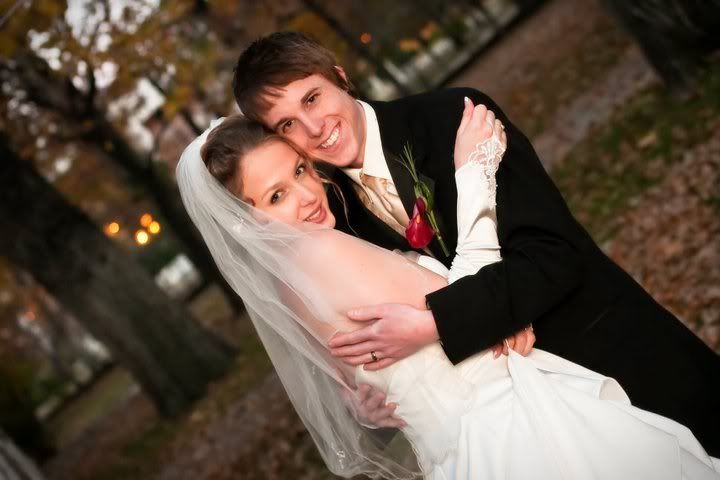 Alright now to the party!!!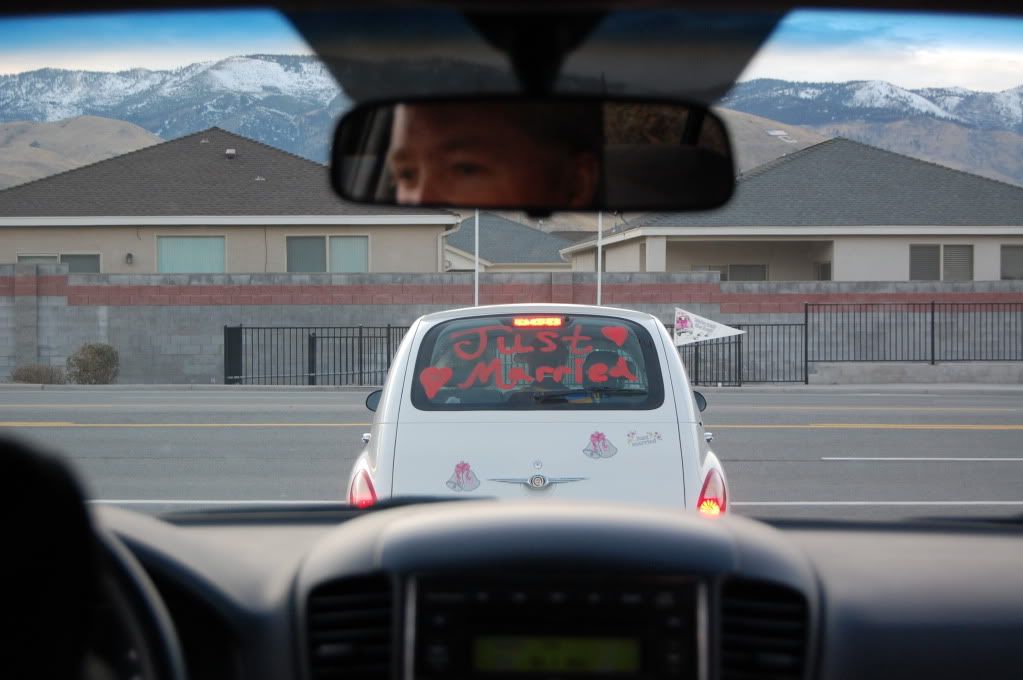 Our room was gorgeous, the flowers how I wanted them and the food was delicious.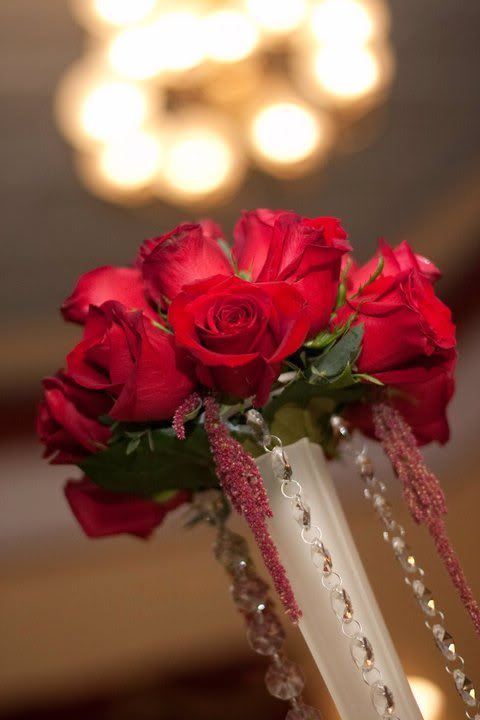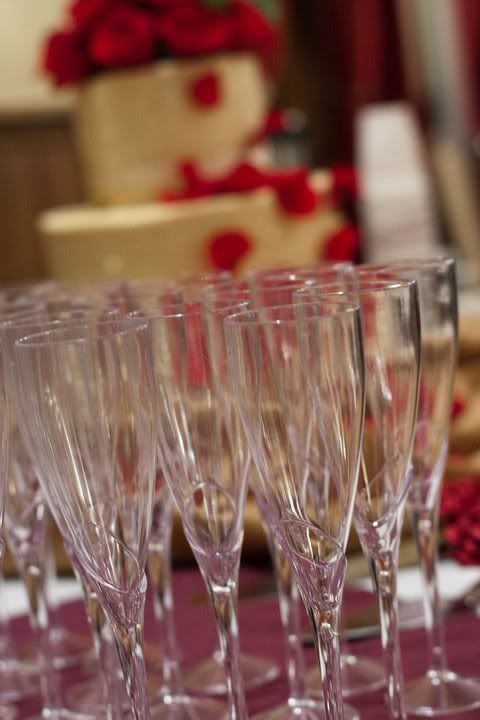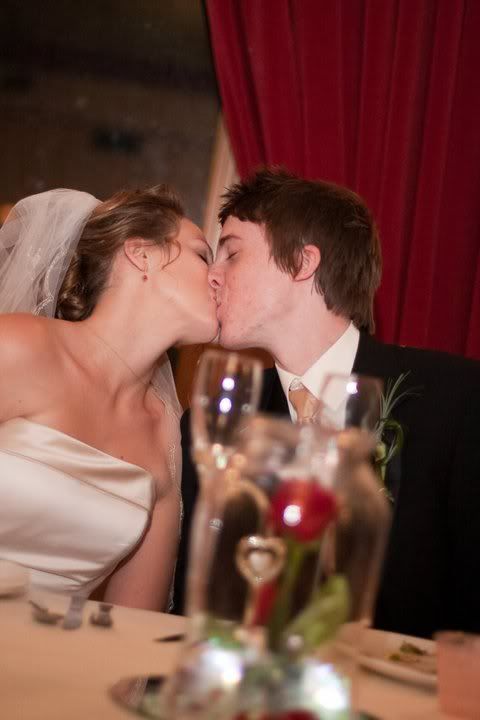 We did do all the traditional wedding customs...the garter, and bouquet tossing and what not...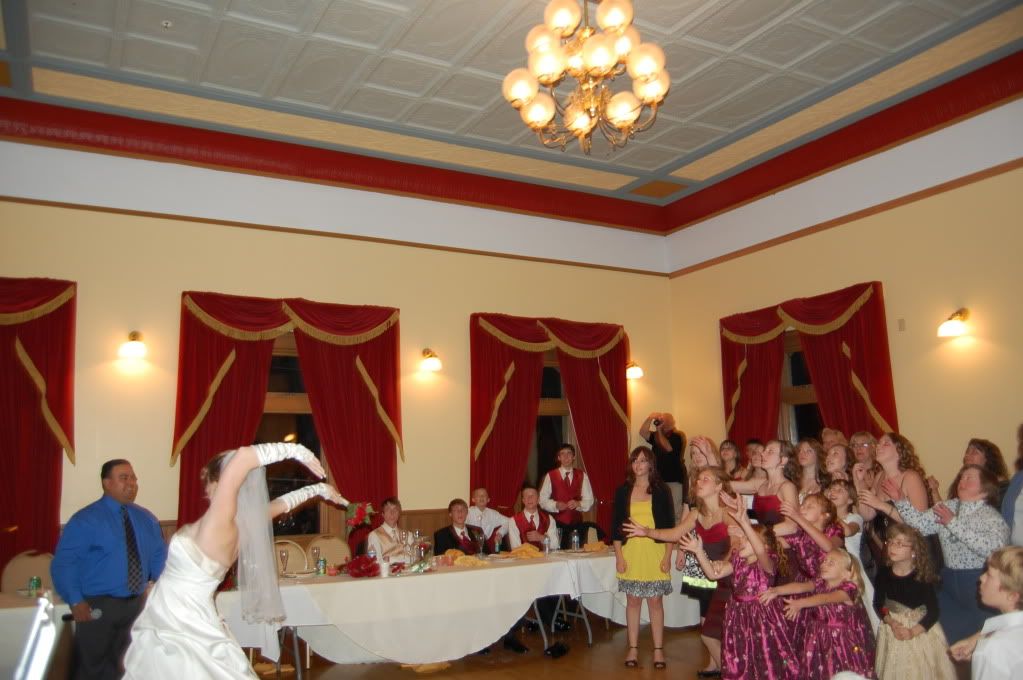 Notice the bouquet still in my hands...ha ha suckers! lol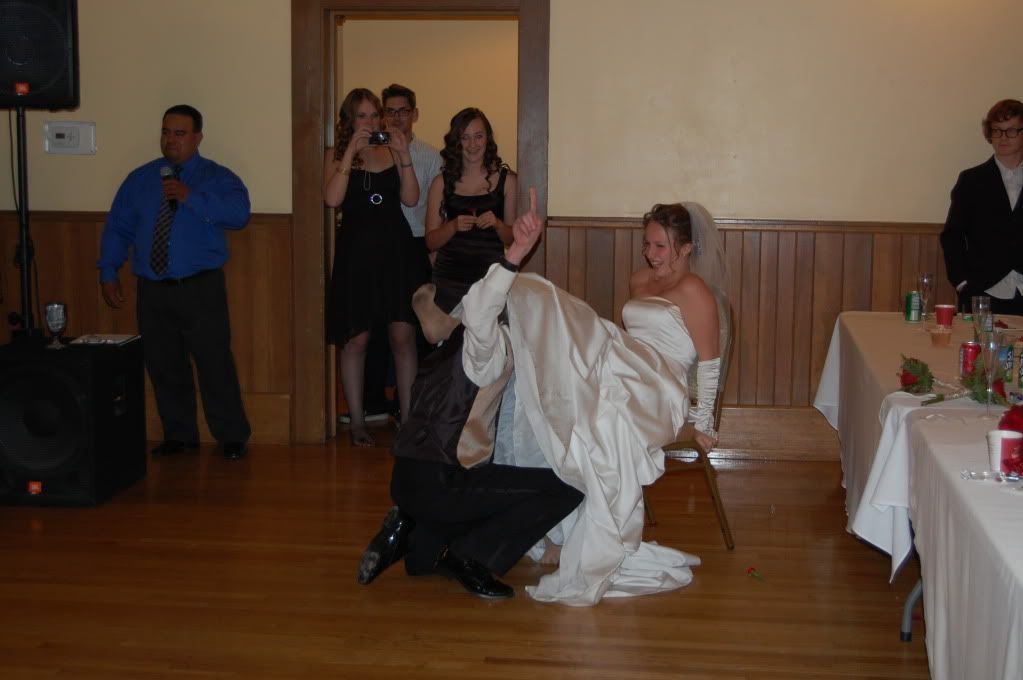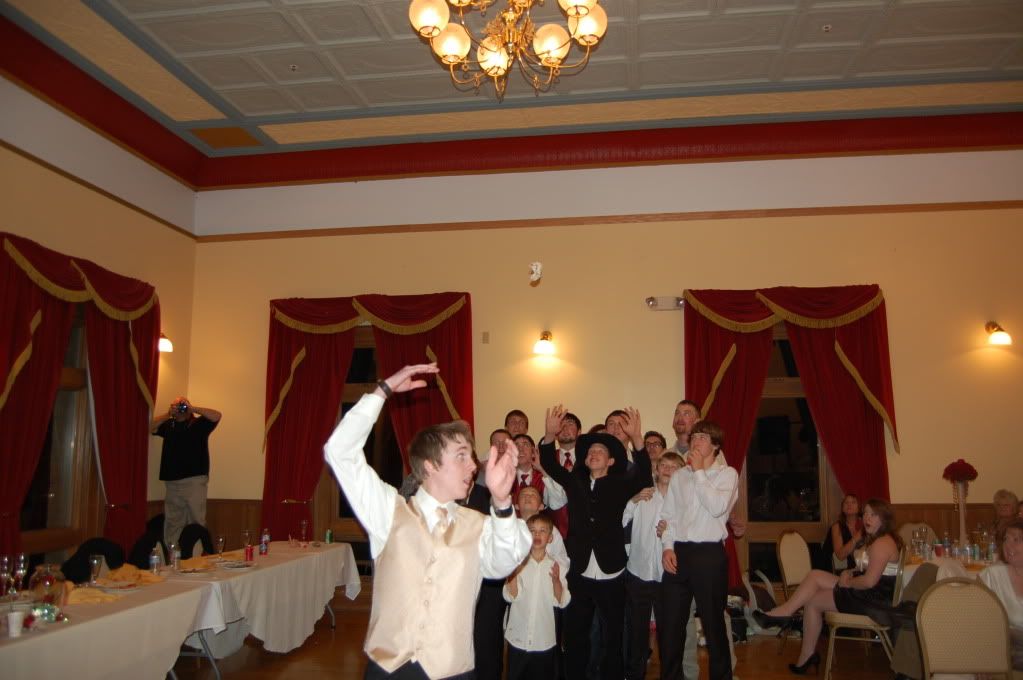 Boys aren't nearly as enthusiastic...
I'll be the first to admit that the cake cutting ceremony got a little messy...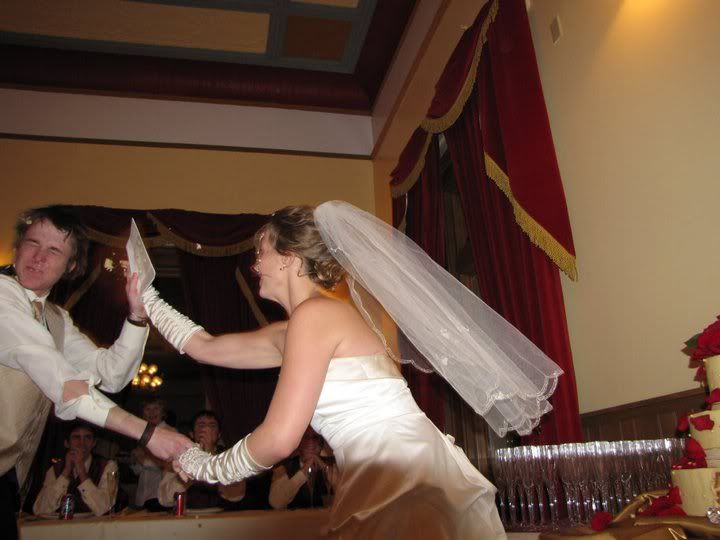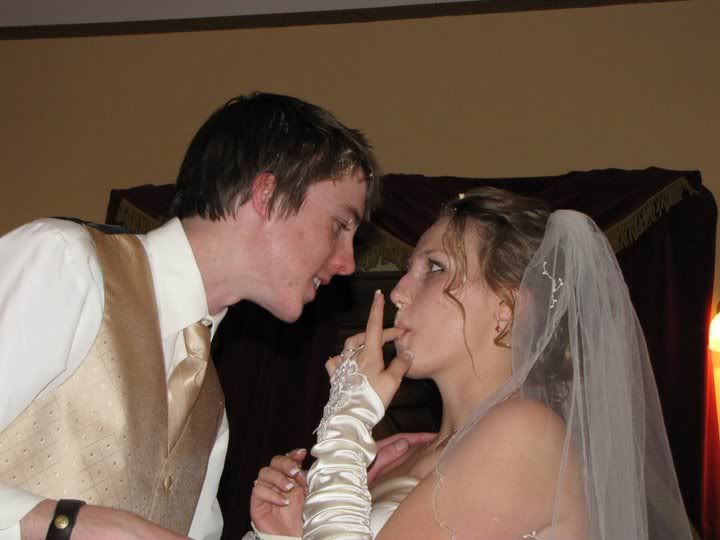 But he so started it....
We also had absolutely had no alcohol...and why would you think we needed it with picture's like these????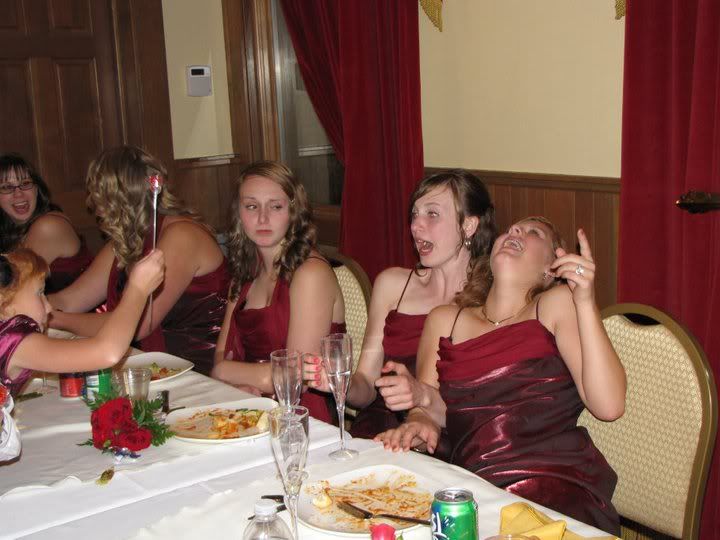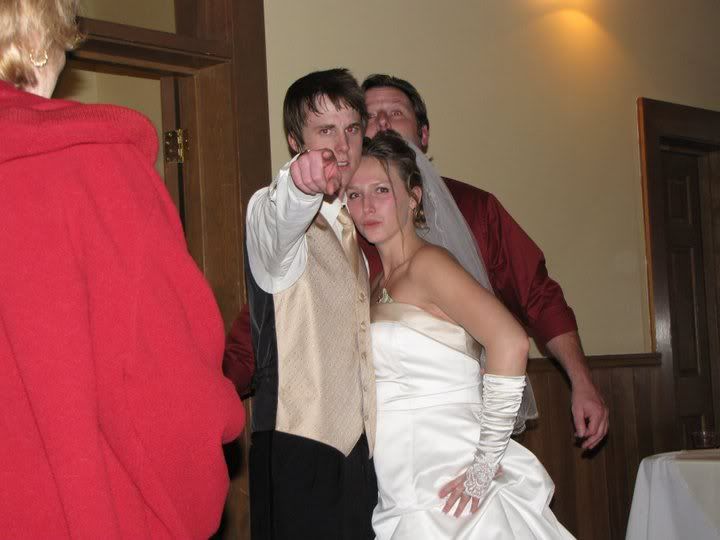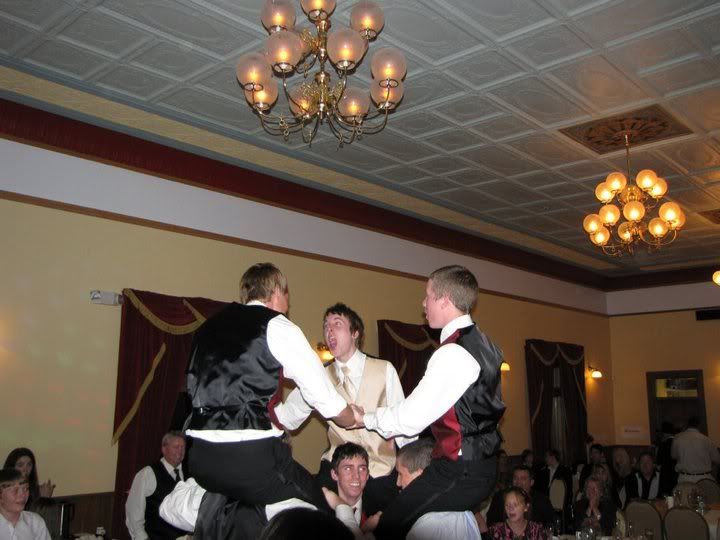 It was packed but it made the dancing so much more fun...I think we even had a conga line at some point... lol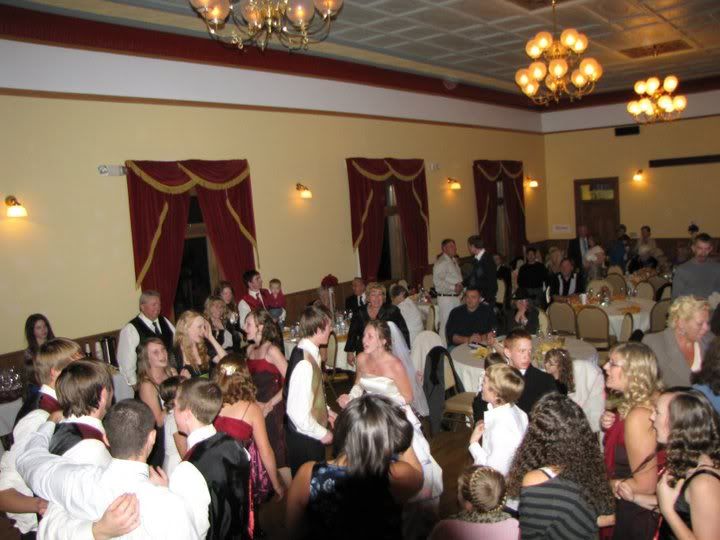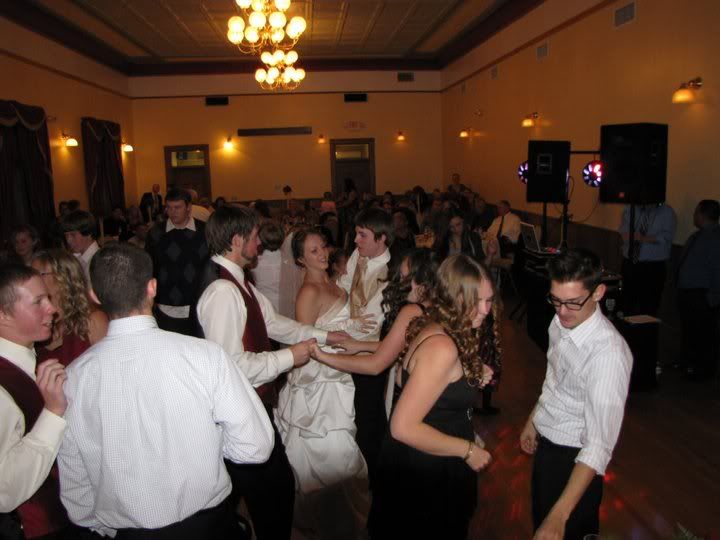 Overall?
The greatest day of my life.
It was everything I dreamed of and in the end I married my prince charming.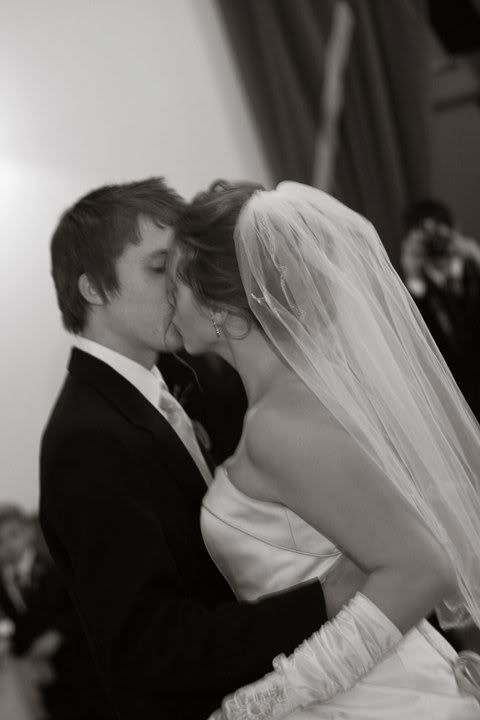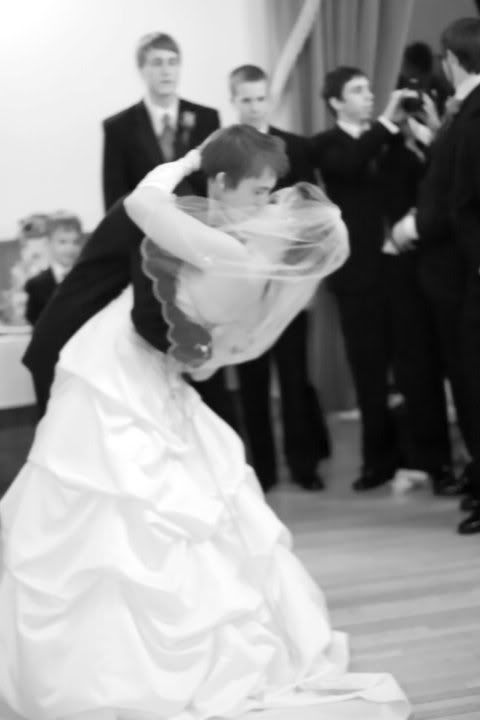 Now I get to go live my happily ever after.
The End

November 13th, 2010