Hello everyone! These are pictures just from our disposable cameras. We haven't gotten back the ones from the photographer. I'll be posting more as I get them all uploaded!!
We had such an AWESOME wedding dispite all the little issues that occured. I'll try to put together a report of it later. Just wanted to share some pictures.
Us entering the reception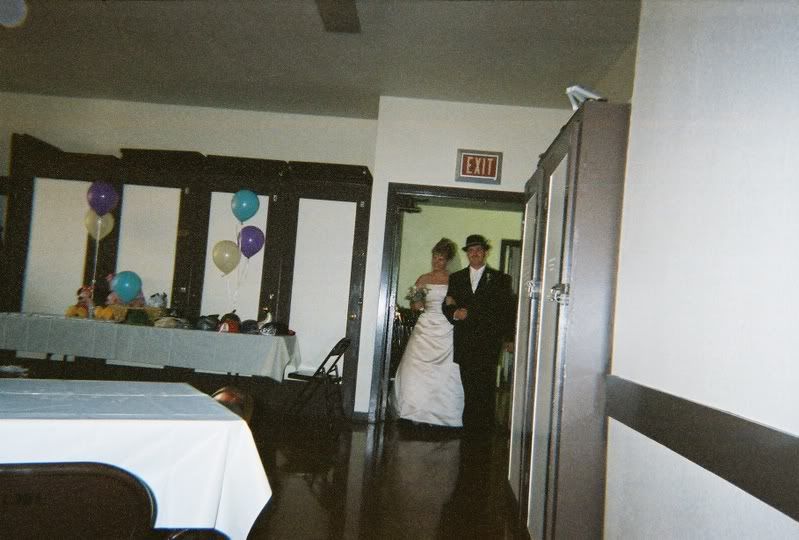 Our Mad Hatter cake (this picture doesn't do it justice!!!)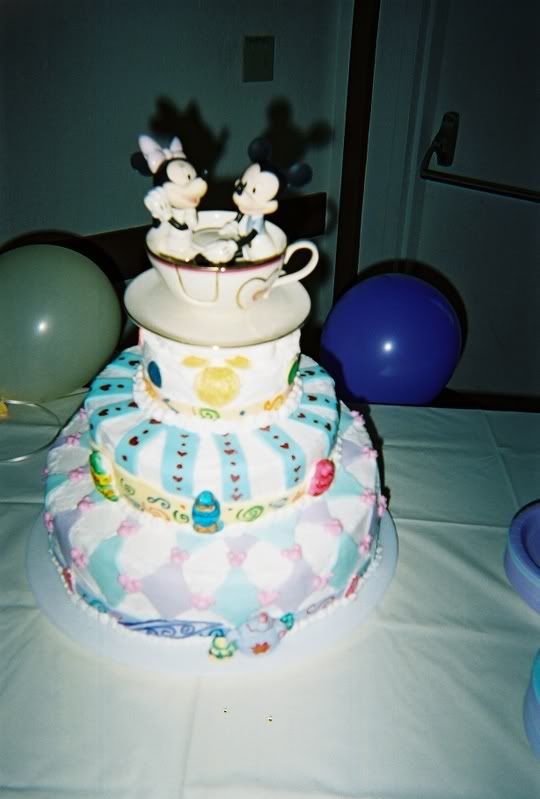 Cutting the cake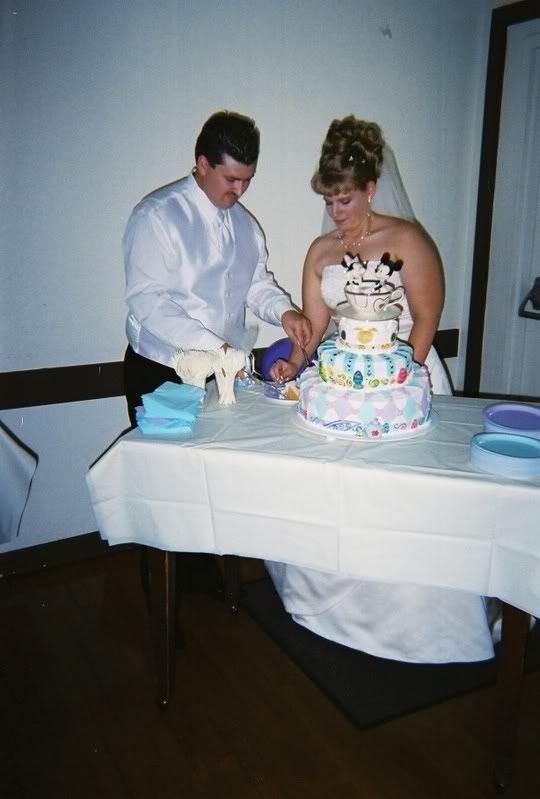 Our First Dance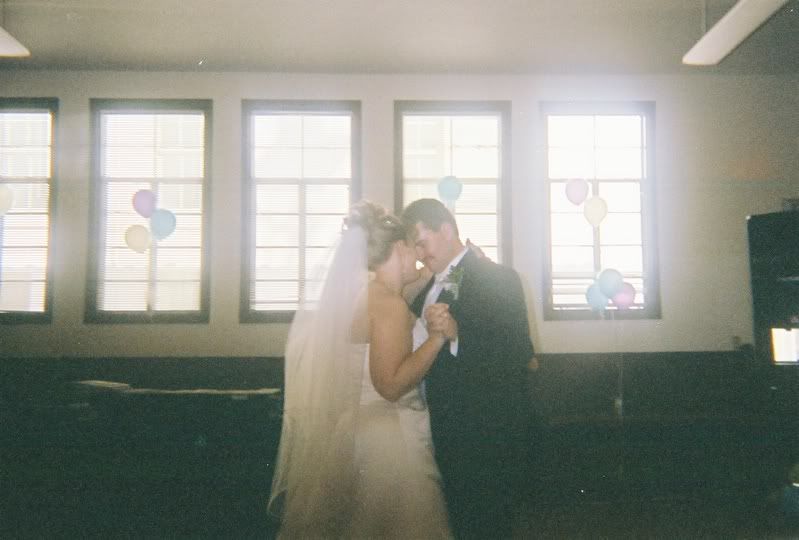 The Moms and I having a teary moment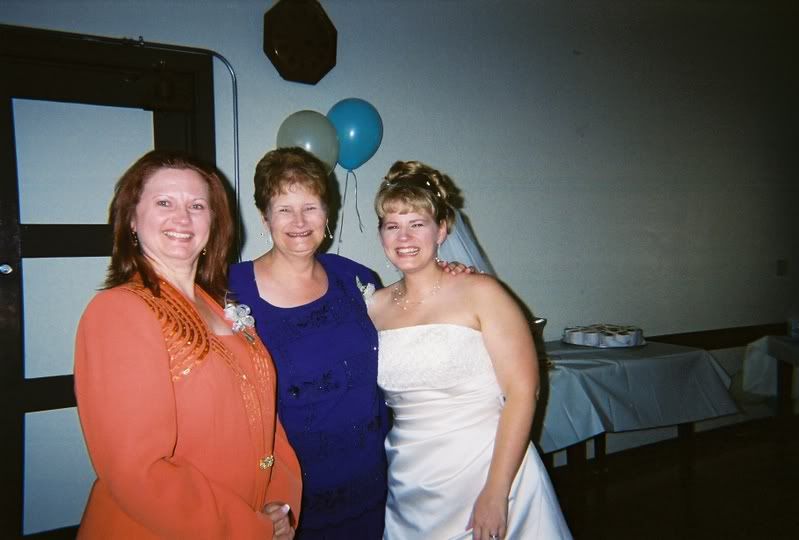 Instead of tossing the garter and bouquet, we tossed a Mickey and Minnie to the kids!