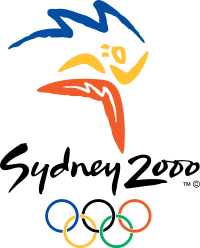 ''I am proud and happy to proclaim that you have presented to the world the best Olympic Games ever.'' -Juan Antonio Samaranch, October 1, 2000
Ten years ago today (Sept 15) the Sydney Olympic Summer games started. Hard to believe 10 years have gone by.
Well done Sydney. You still have one of the best games to date!
Amusing quote from an
article
:
Australians made sure Samaranch didn't get too high and mighty in Sydney. When he held up a tennis final by taking too long to get to his seat, someone in the crowd shouted: ''Sit down, you clown.''
(at least your David Atkins-created cauldron worked with a minor glitch. On the other hand, our David Atkins-created cauldron in Vancouver...
))