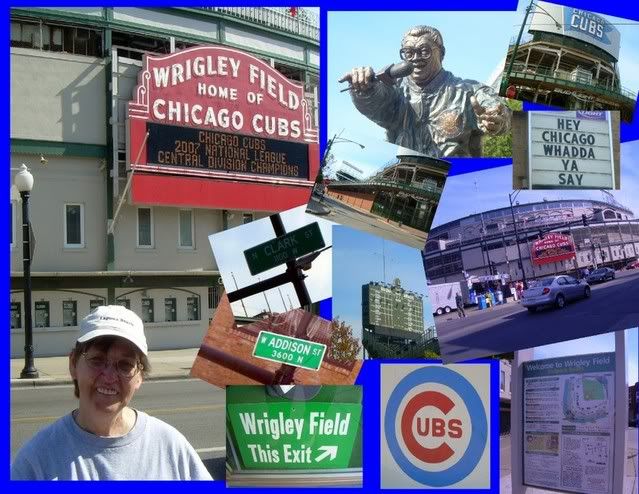 Today I ventured out to Wrigley Field. It has been a long time since I visited the ballpark. It has been an even longer time, since I went to an actual ballgame. The team has pretty much priced me "out of the ballpark". However, the Chicago Cubs have made the playoffs, and for that reason, I thought a "Photo Session" at the ballpark was in order. It was a beautiful Fall Day, and so I hopped on the CTA, and I made my way to Clark and Addison. You see, I don't live that far away.
I took a lot of pictures. Over the course, of the time that the Cubs are in the playoffs, I will post my pictures. Some will be with commentary, and some will speak for themselves.
This is the Wrigley Field thread. Feel free to post your own photos of the park.