Having not renewed our Clipper season tickets this year I had been going through withdrawals about visiting my favorite team. Well at 4pm Saturday night hubby surprised me that we were dropping off the kids at Grandmas and he got us tix to the Clipper / Bulls game. I though I would share a few pics from the journey...which are not great since they are all from my phone.
http://www.noho14.com/
A very blurry North Hollywood subway station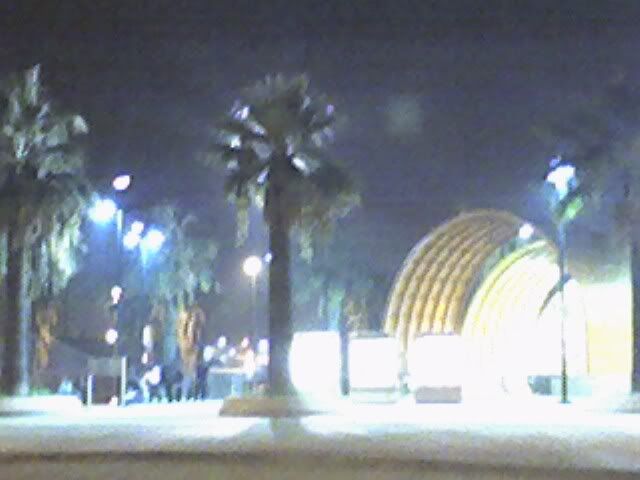 Subway/Train station advertising, I am sure they love the signs placed on top.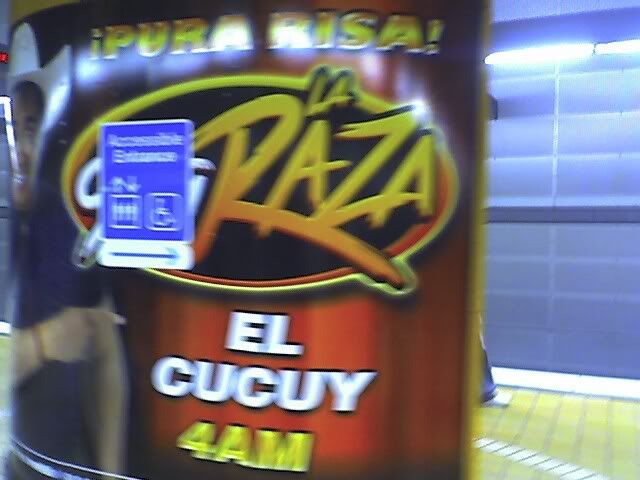 The train had just arrived, and we sat in the Jack Bauer seat (for you non-24 fans that would be the last seat in the last car).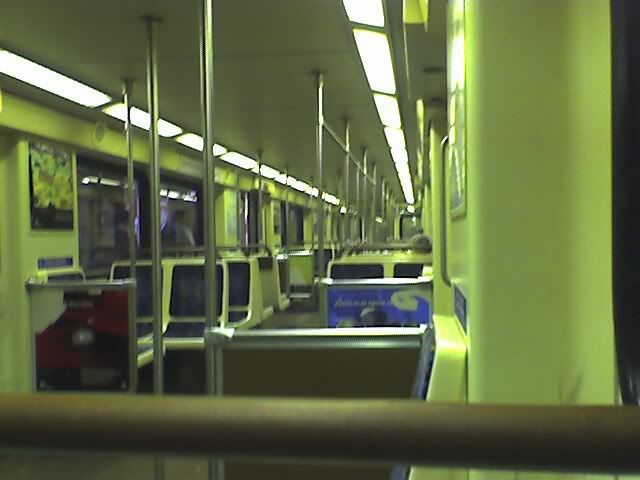 We arrived at the 7th/Metro station and luckily the train was already there waiting.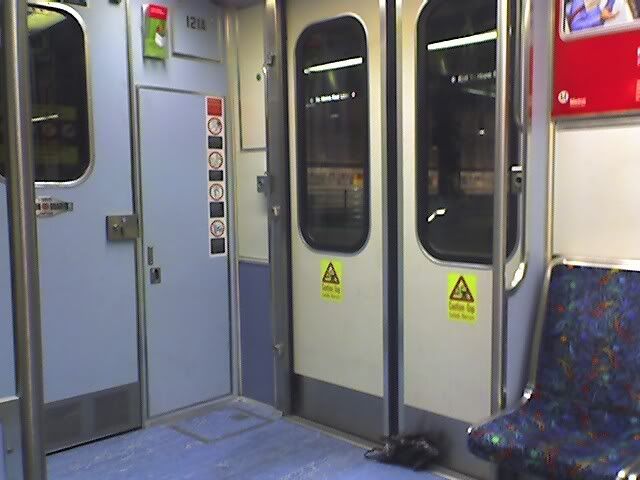 I love that Staples is the first thing you see when you come out of the subway tunnel on the blue line.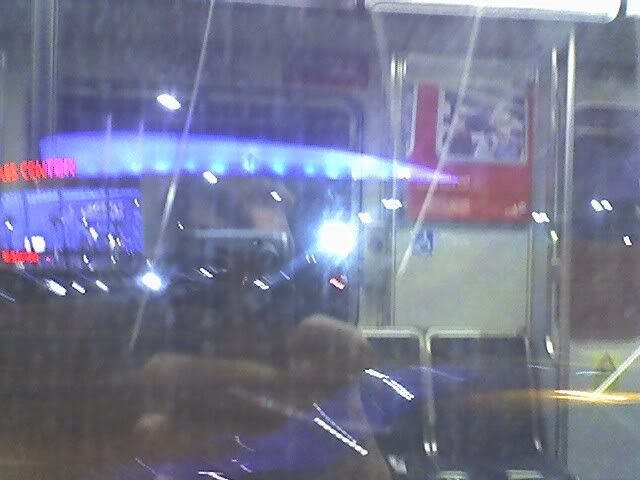 Off the train and on to Staples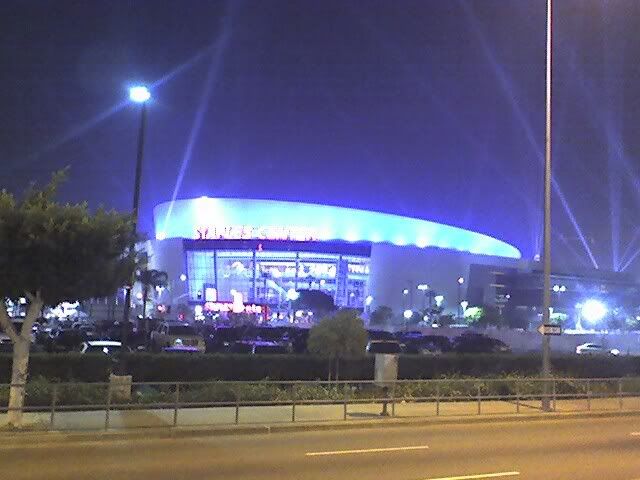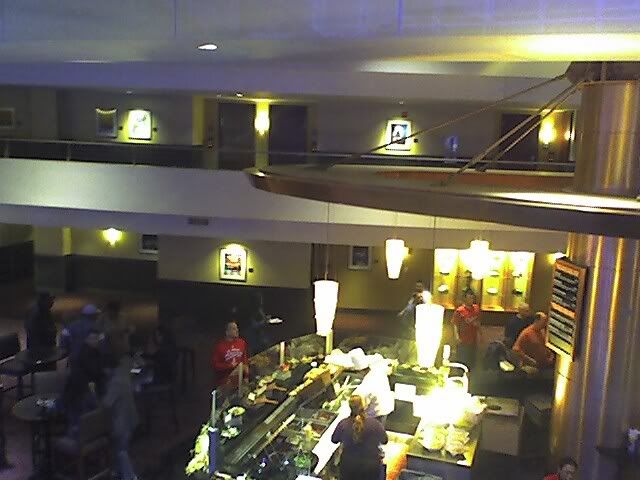 The clips may not have any fancy championship banners or flags, but we do have fantastic lighting effects!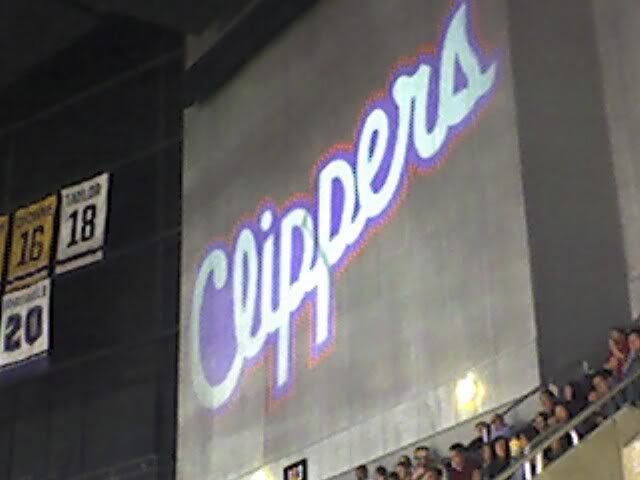 We are very particular about where we sit at Staples, I perfer the upper concourse somewhere around sections 315-318. Next to pizza (more on that later), has a restroom, coctail bar, food and drinks, merchandise and escalator right there. In addition the outdoor area is only a short walk away. we were in section 315, which is off center...still great seats, especially from the first row.
The arena was very empty (although it did fill up a bit more later)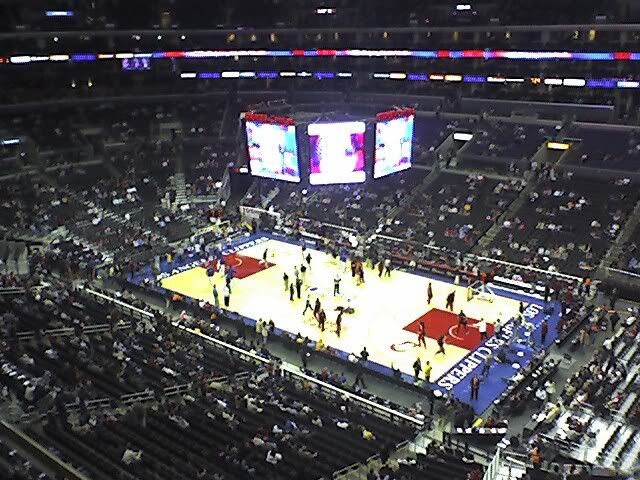 The outdoor area (some would call it the smoking area), was blocked off on one side with what one would assume was VIPs.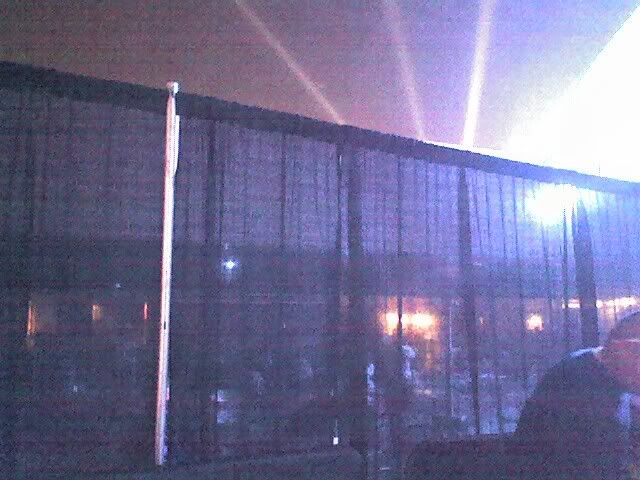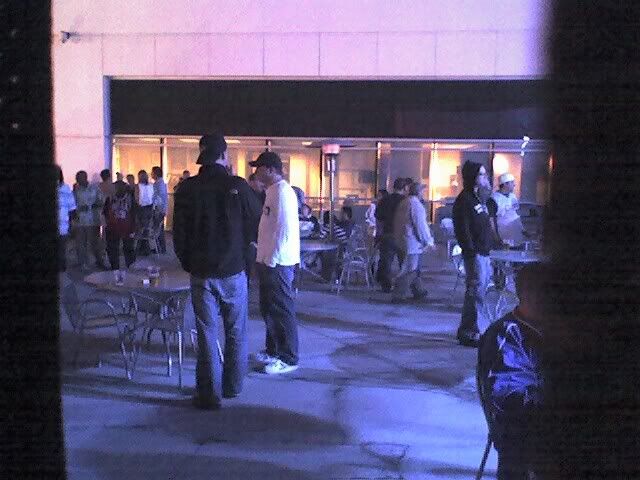 They had several skylights, not sure all this was necessary for a Clipper / Bulls game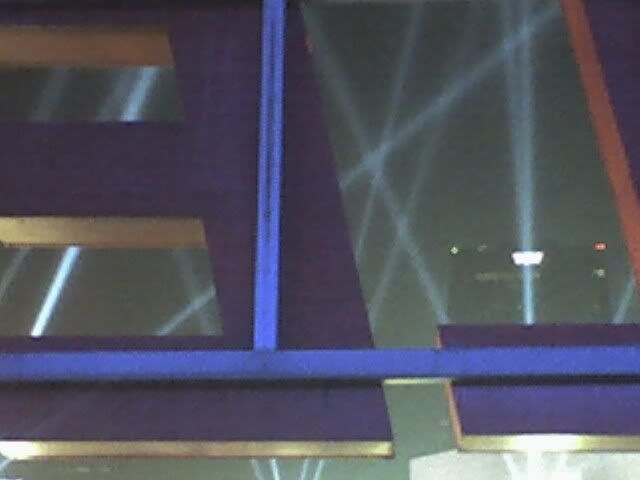 and the red carpet was already out for the AMAs which would be at Nokia live Sunday (last) night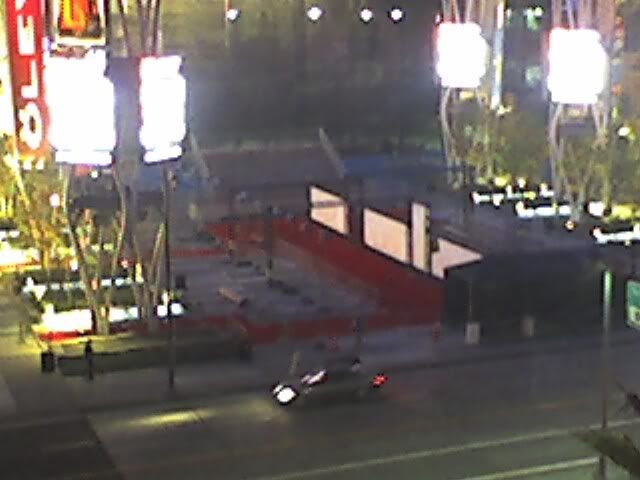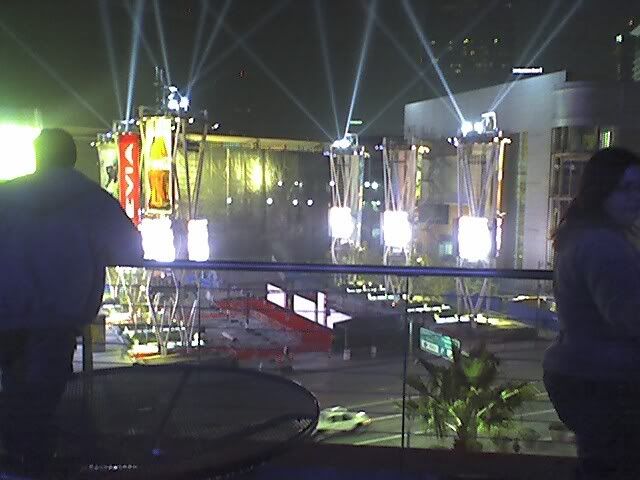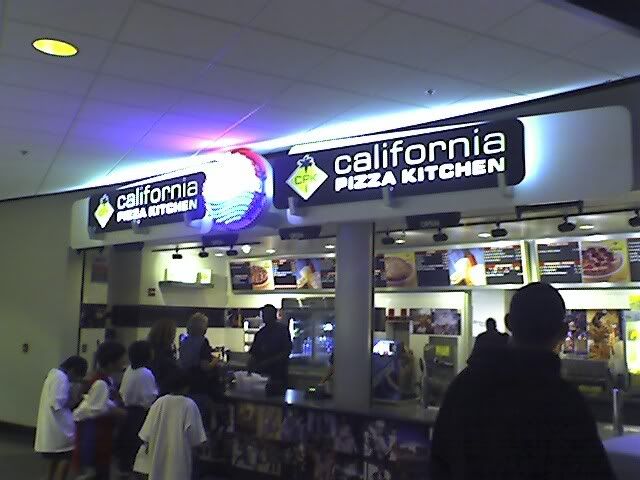 Not too busy for a Saturday night game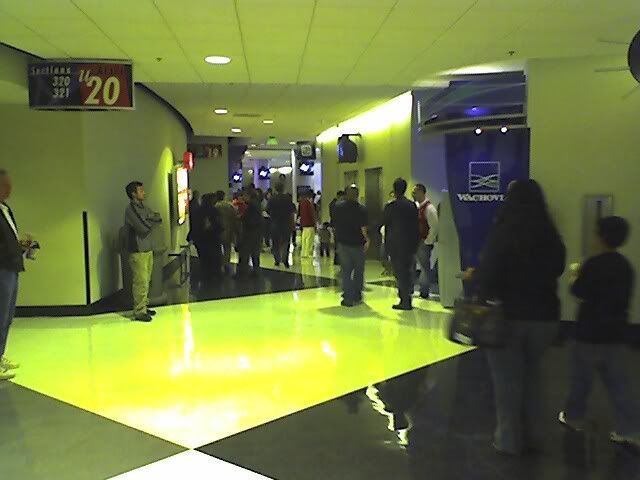 A horrible shot of the Clipper Spirit dancers in their PJs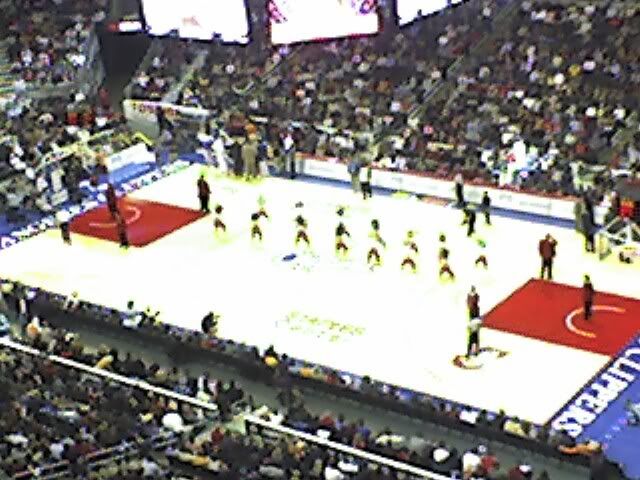 We actually left before the game was over...it was too sad to stay
Final score BTW Clippers 73, Bulls 92...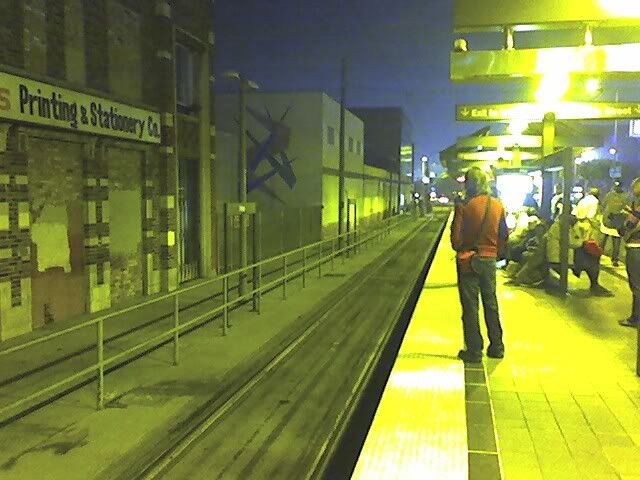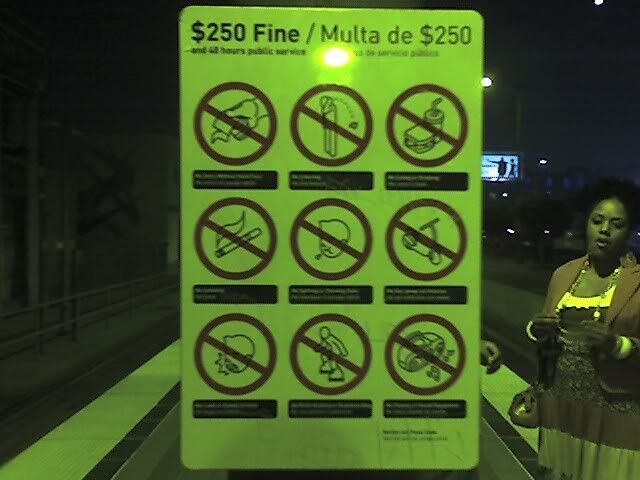 On the ride home the redline was packed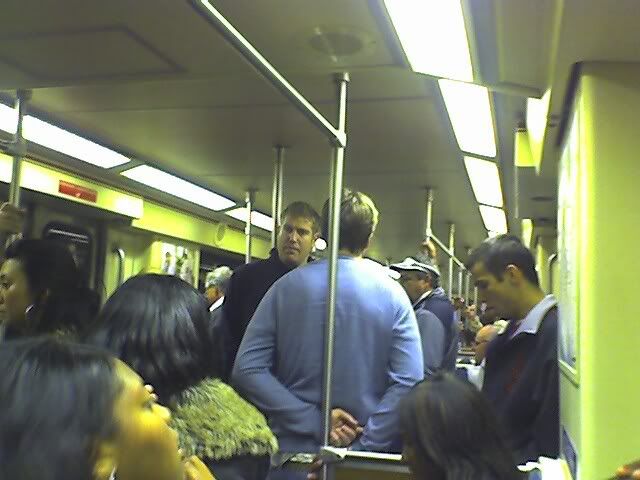 It was still great to be back at Staples rooting on my team in person.