Friday morning at 5:30 a.m., my brother and I left Provo, Utah and headed to Vegas.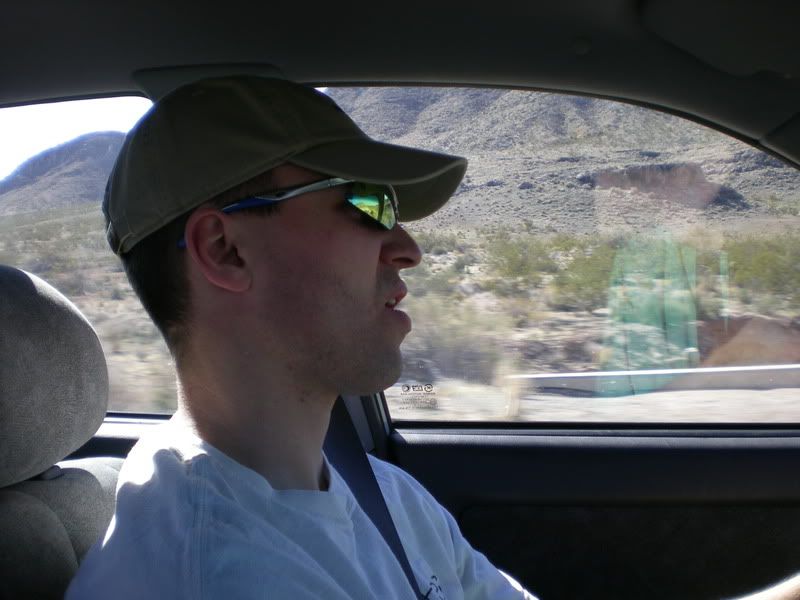 We passed the speedway around 11 a.m.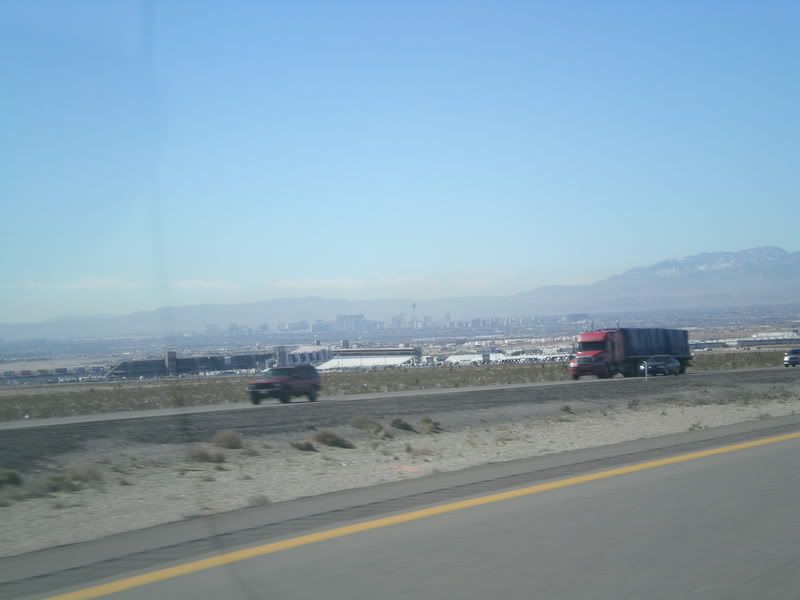 We went straight to our hotel, the Monte Carlo, met our mom and the rest of the Miller Motorsports group to catch a bus and return the way we just came.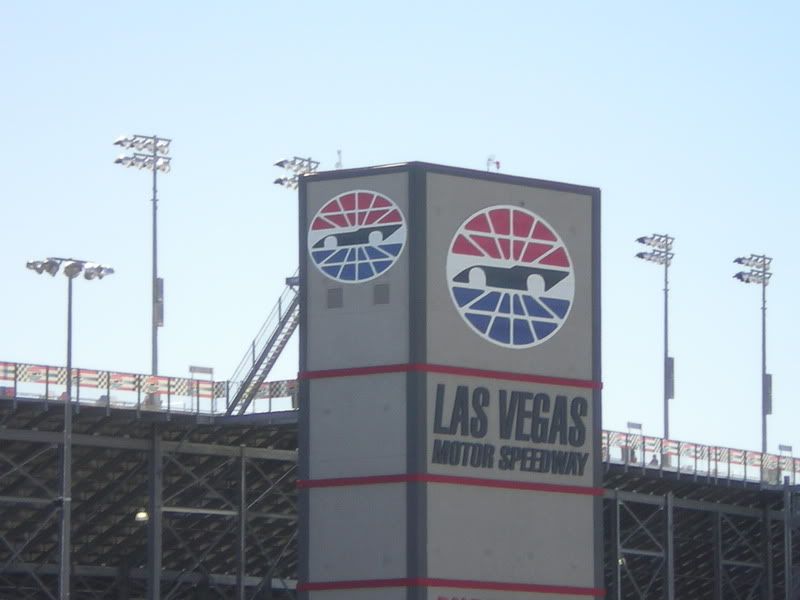 My brother and I went straight out to the track. Since there was nobody there for the practice runs, we went straight down to the front row.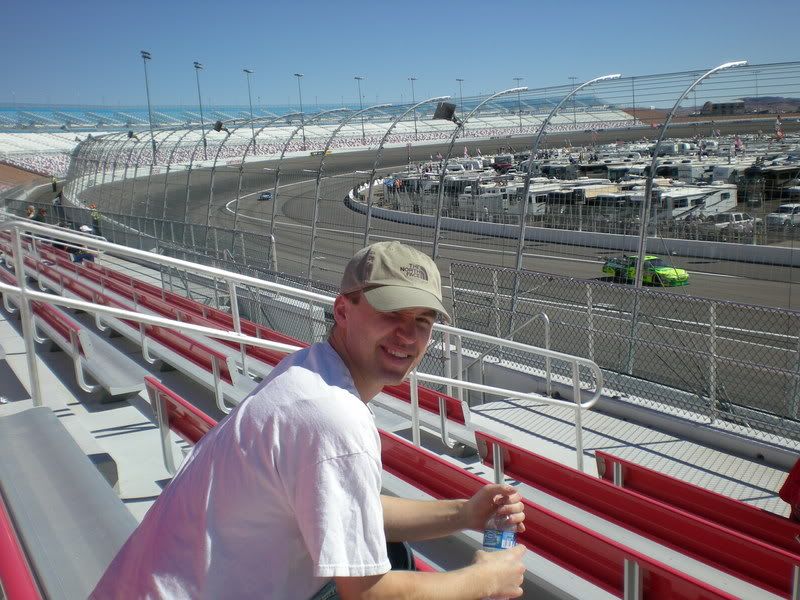 Kyle Busch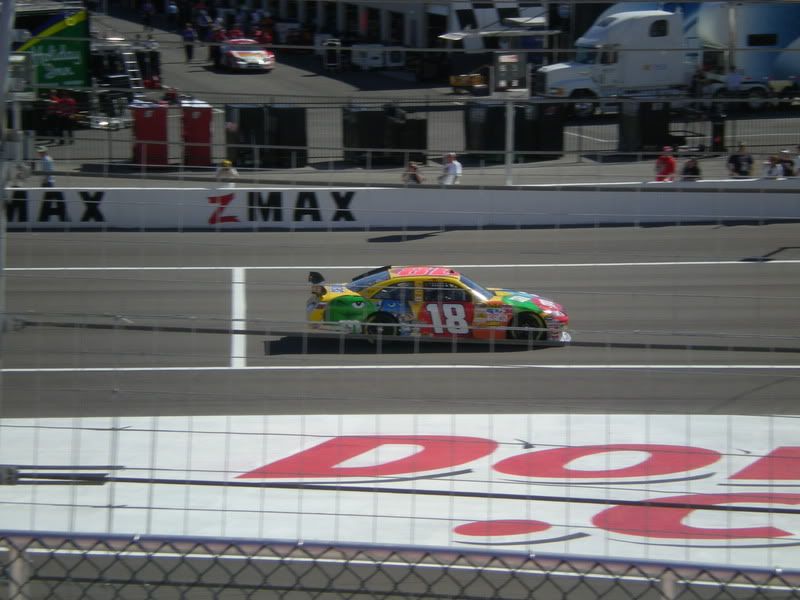 Jeff Gordon with his new paintjob - Nicorette
Dale, Jr.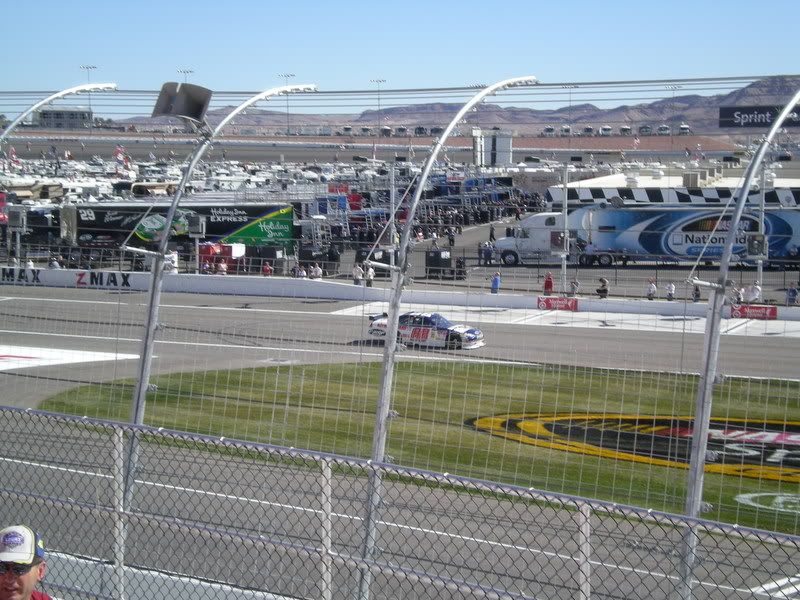 An announcer for the Speed area with my mom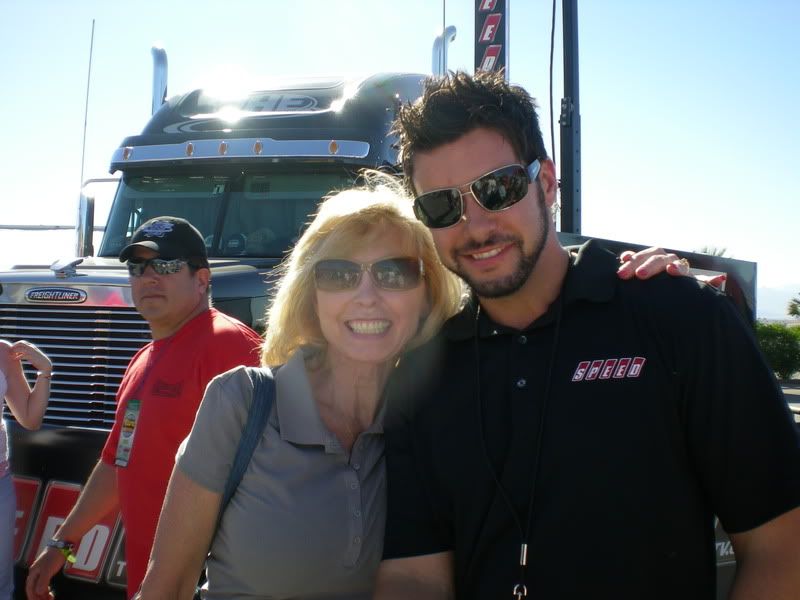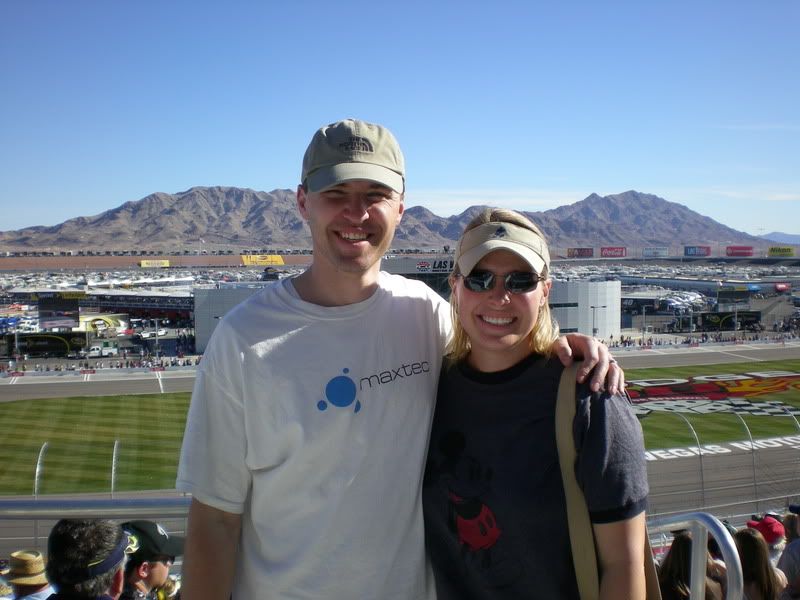 My first impression was wow, those cars are so loud! The tv must muffle the sounds somehow. It was so loud that I had to put in ear plugs after 20 minutes.
Second impression was - these guys are fast. It just looks so much faster as they're whipping by you. I had to learn not to follow one driver - I was giving myself whiplash watching them zip by me!
Third, the jet dryers really stink. I don't know what kind of fuel they use to power those things, but it's pretty toxic smelling.
It was just amazing to finally see all of this in person - frankly, I would have been perfectly happy at that point to go home. It was that cool. (Not that I'd actually go home with race tickets in my pocket).
We only stayed a couple of hours that afternoon. We went back to the hotel and ate at the Monte Carlo buffet - really good prime rib.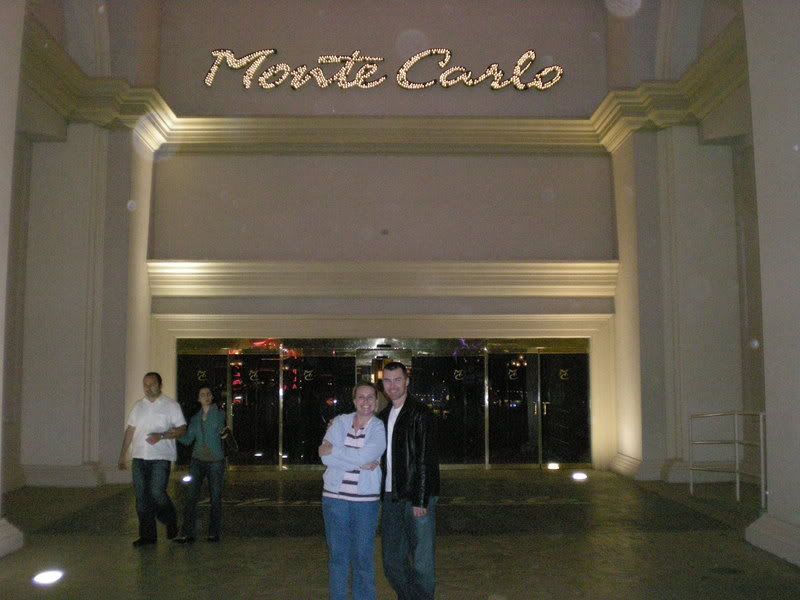 We then wandered over to the Bellagio to visit the atrium and the fountains.
Not quite mickey, but a giant rodent all the same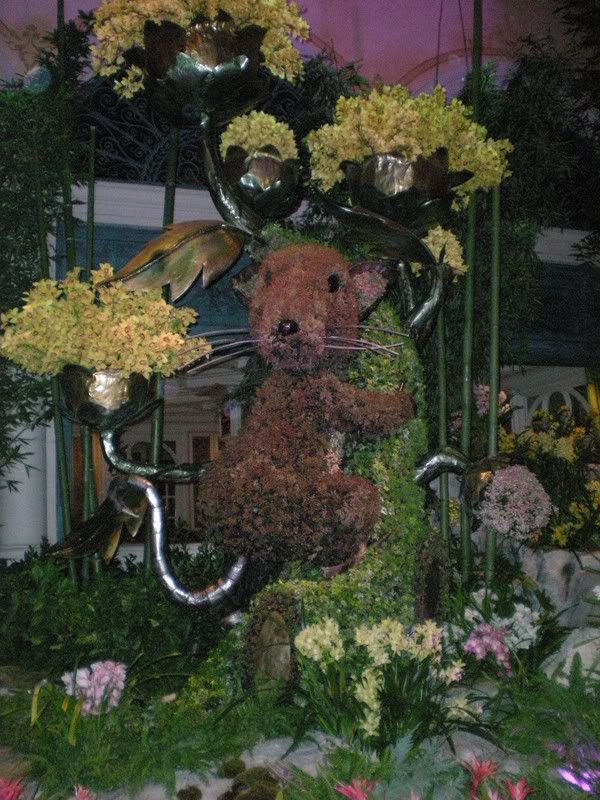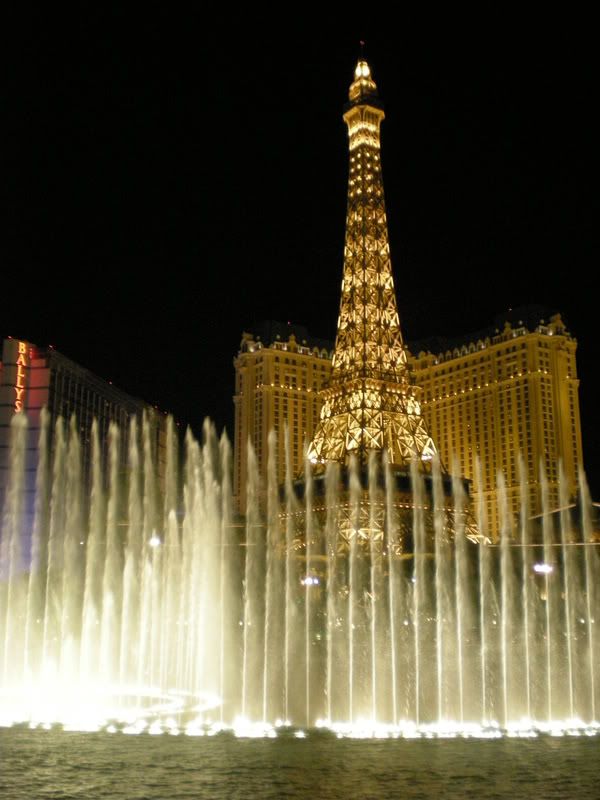 We then went across the street to see the Planet Hollywood - I wasn't really impressed. But, just a short walk more and we were at the wonderful smelling M&M World. Mmmmmmm, chocolate........oh, and Kyle Busch's car!
Saturday - my first race experience. We got to the track around 10:30a.m. and wandered the tents and concessions. Fun stuff! and free stuff!!!
Jimmy Johnson Car
Let the racing begin!
Driver Introductions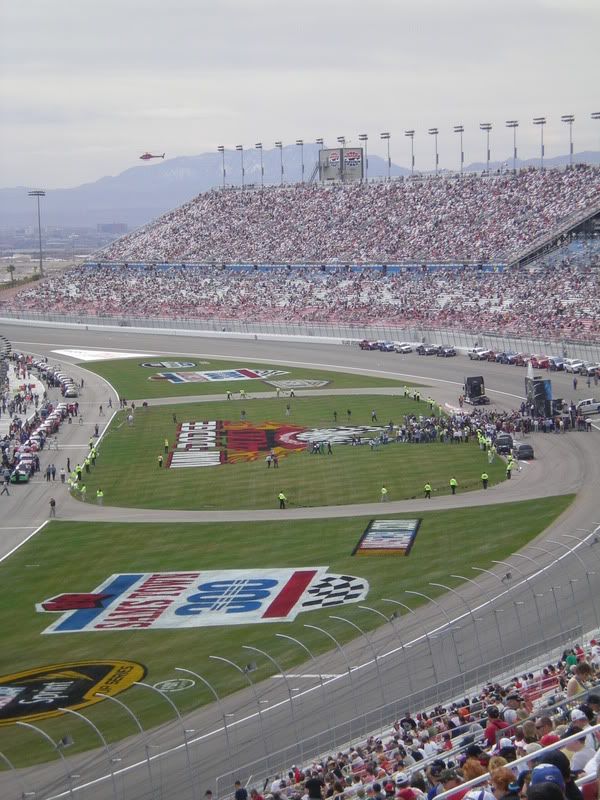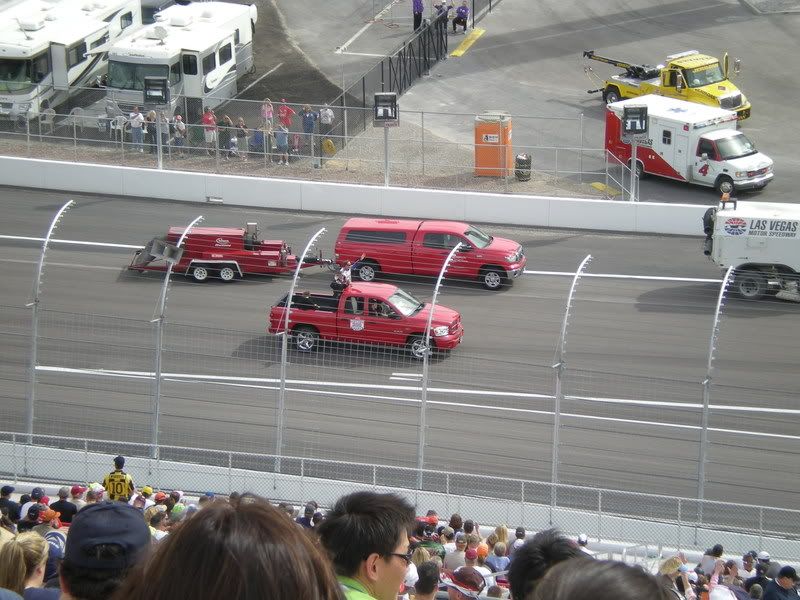 Green Flag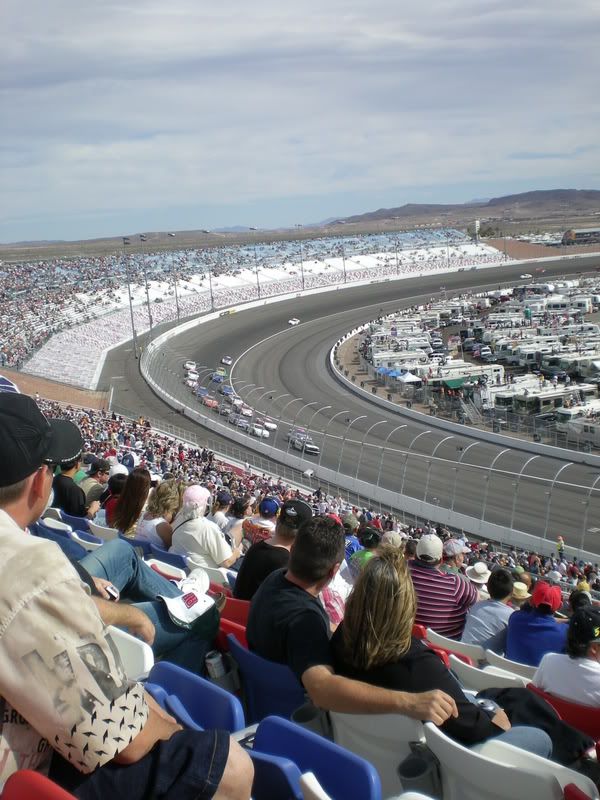 The race was awesome. 13 cautions - and most right in front of us at turn 4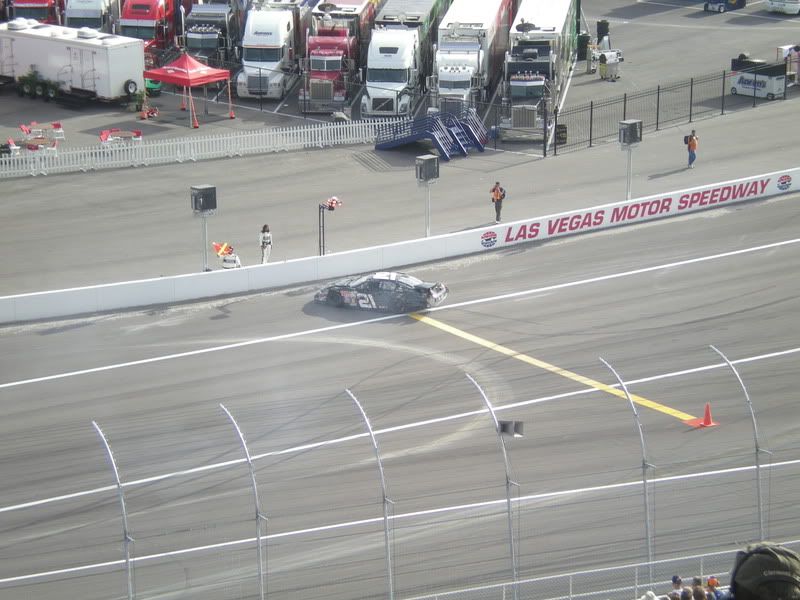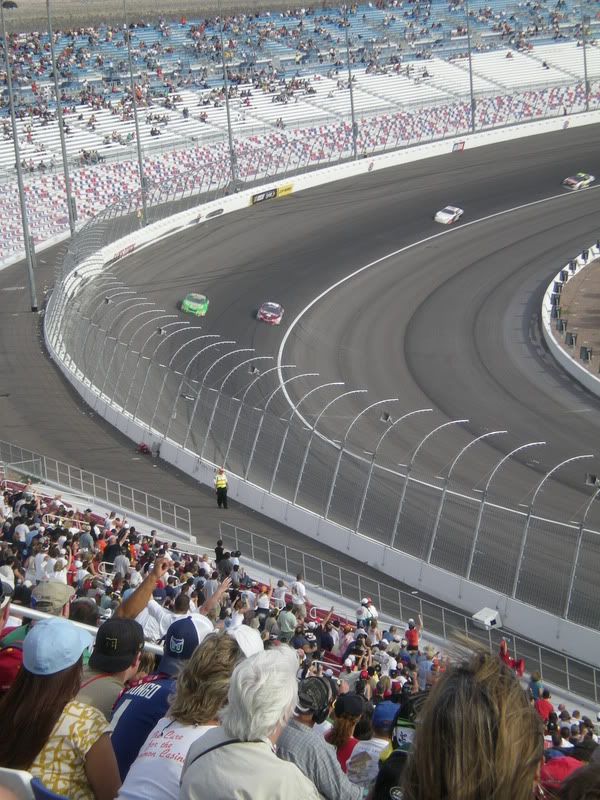 Tony Stewart got a little banged up.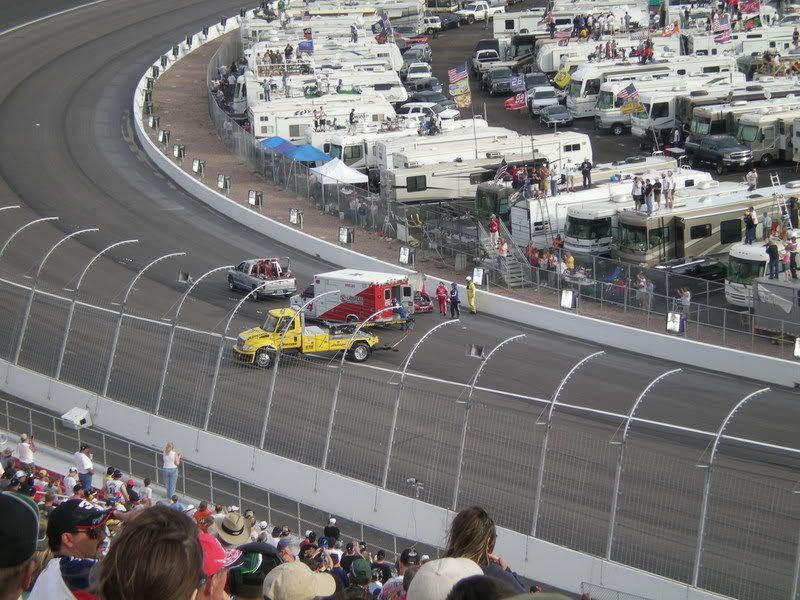 Mark Martin took the checkered flag. He did cause an accident in the last laps that took out the 1 and 2 spots, but, before he celebrated in the winners circle, he apologized - class act.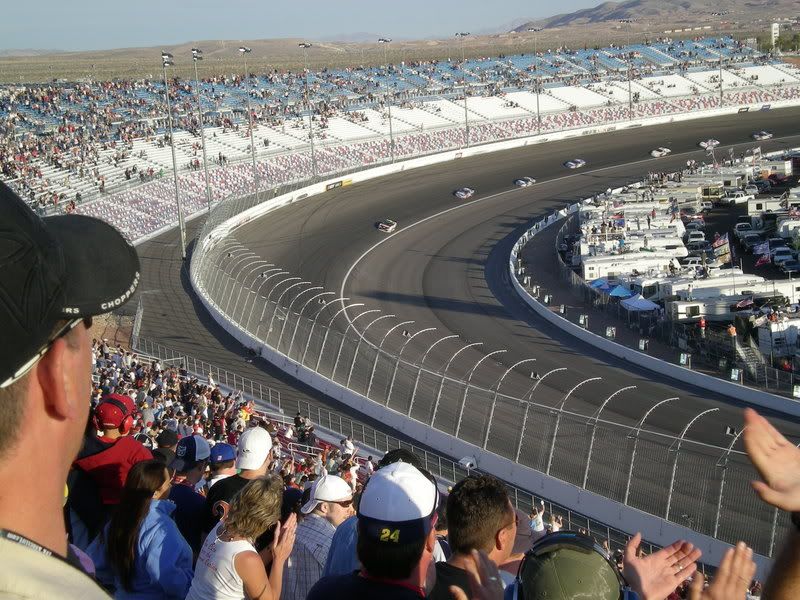 To end the day - something I have never seen before and may never see again