Las Vegas' annual gathering of the tech geeks, the International Consumer Electronics Show kicks off today, spotlighting the latest and greatest in consumer technology for the coming year. Like I have the last few years, I'll be roaming the show floor looking for the coolest gadgets and posting a lot of pictures. Watch for more updates through the weekend.
Like the banner above shows, Samsung is making a big push this year for its new 3D LED TV. Another item getting a lot of buzz is the tablet PC, a handheld computing device bigger than a smartphone, but smaller than a notebook computer. Think of it as a Kindle with much more versatility. With Apple's much-hyped launch of their tablet PC expected in a few weeks, other manufacturers are using CES to get their tablets top of mind first. At last night's opening keynote, Microsoft big boss Steve Ballmer announced a partnership with Hewlett-Packard to release the Slate handheld as early as this summer. Dell, among others, is also expected to announce their version of the tablet this week.
By CES standards, this year's show will be much smaller, with around 100,000 attendees expected. Compare this to previous years, where 120,000 to 150,000 was the norm. The show is taking up less space too, a sign of fewer participating vendors. While CES will take up most of the Las Vegas Convention Center, as usual, it will have a significantly smaller footprint at The Venetian and other offsite venues. We're not out of the recession yet, kids.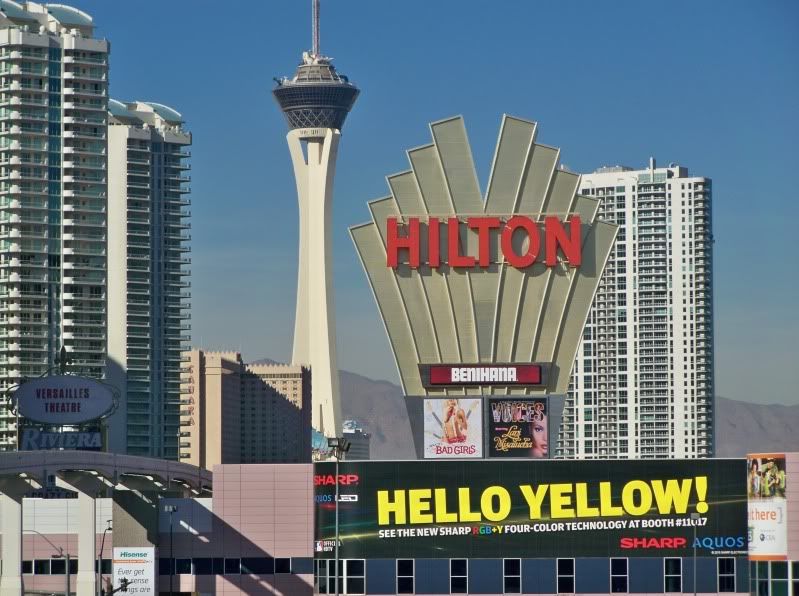 The exhibit hall opens in 15 minutes. Catch you later . . .