For a long time I've wanted a turntable in my room, ever since I started buying and "collecting" vinyl (in quotes because I don't collect in the sense of searching for rare stuff, rather for stuff I really like/think is essential to have on vinyl)
I've had to settle to use my parents turntable and stereo system in the living room, which is good if I'm doing homework or hanging out there, but not the best for casual listening or if my parents want to watch TV.
But after having to move a bunch of stuff to get new windows and my parents offer, I have now acquired said turntable and stereo system for my own room and today I finished setting it up. The speakers are from my old system and are temporary until I can find one's that I want. Here is some pictures of the setup.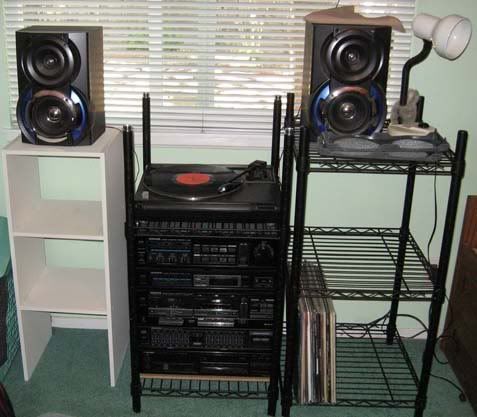 That is the whole thing. (That's The Beatles
Hey Jude
playing) I got the metal shevles from Target, the wooden thing is from Wal-Mart (I think)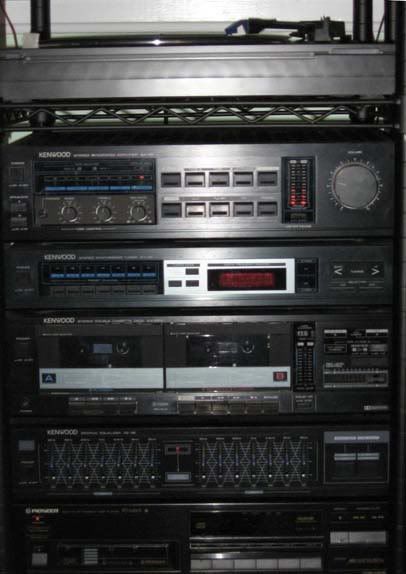 A closeup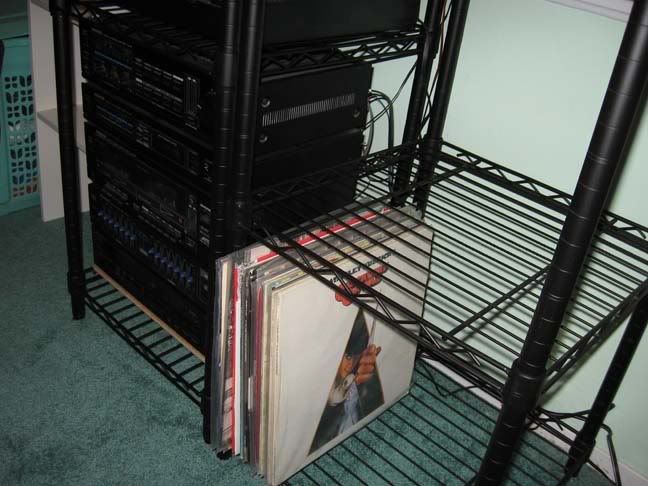 Closeup of my record shelf. A list of the records I own listed
here
And for good measure, my CD shelf, list located
here
: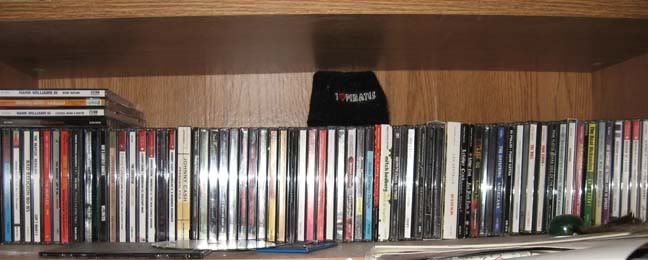 The thing isn't new by any means, it's actually older then me. My parents bought it Feb 28, 1986 from Macy's (!!). It was $800 at the time, without the CD player, the CD was won from a radio station in the 90s. It's still in good condition and plays everything just fine and now I can listen to my records while on MC!