Thankfully, my father is as much of a collector of paper goods/enthusiast of theme parks as I am, and so this folder of Knott's paper ephemera found it's way into my hands just today.
Here are four pieces to get us started, with more to come if it is desired!
Bird Cage Theater production flyer:
Foldout Chicken Dinner Restaurant menu: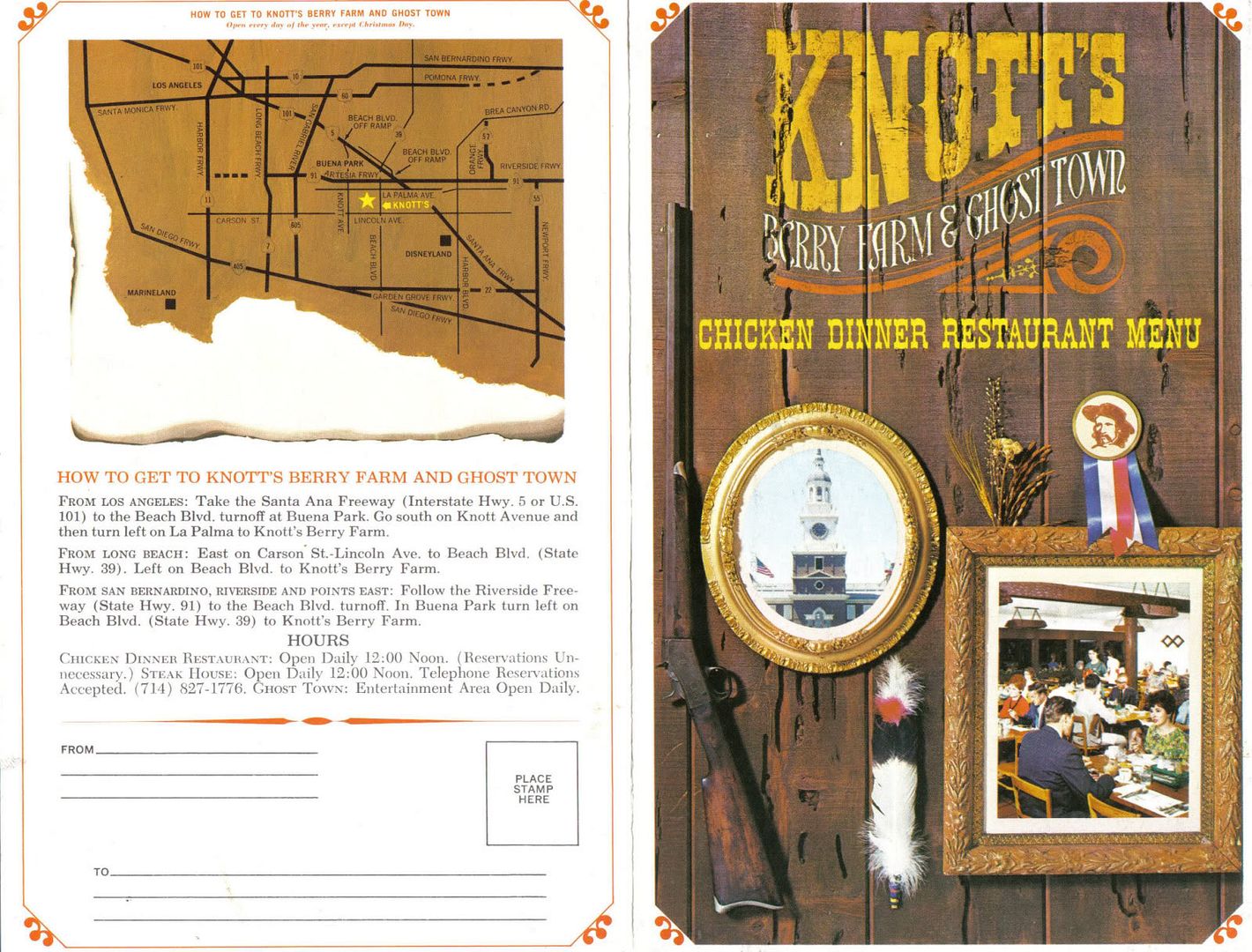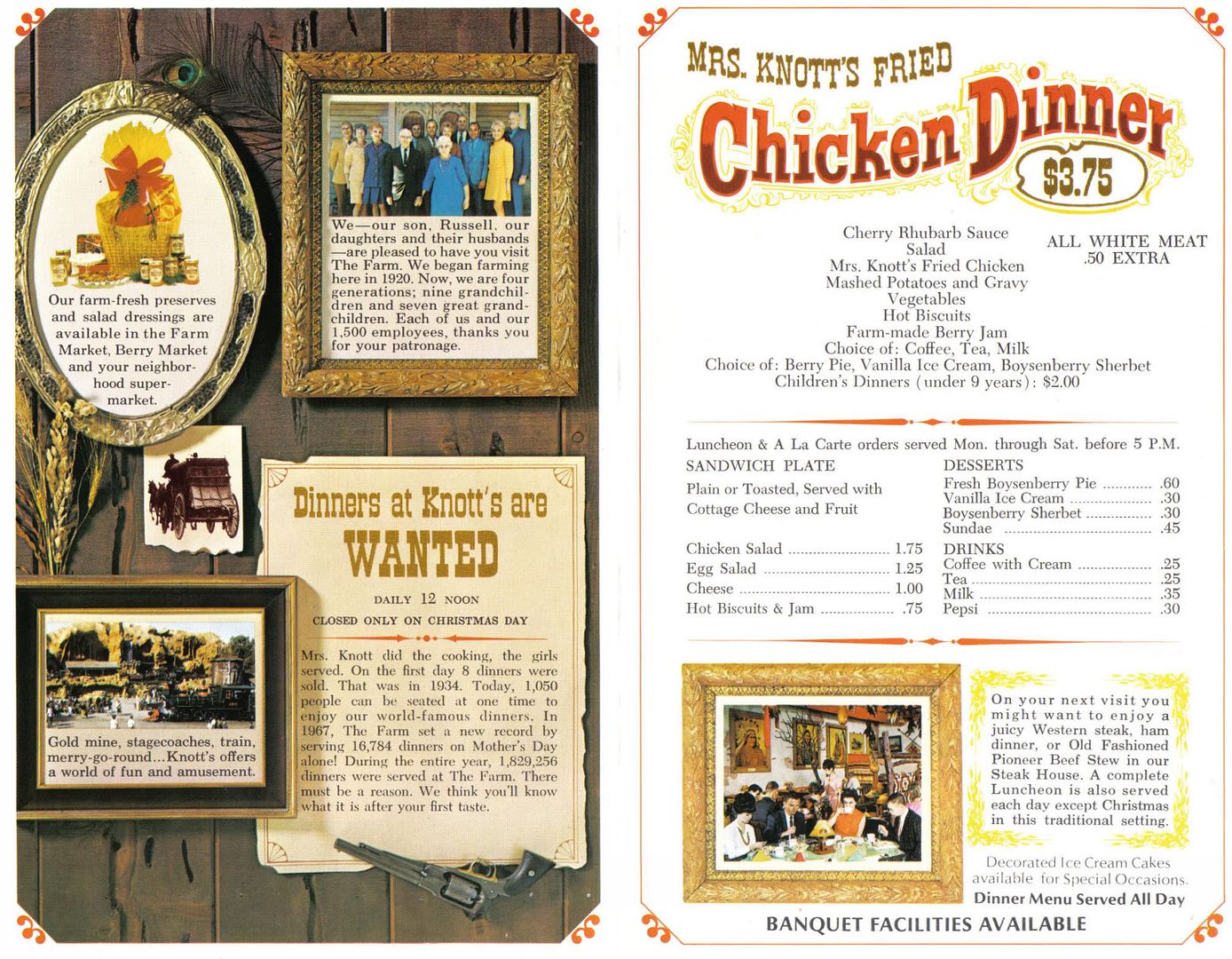 General info handout from 1975:


And a ticket to go visit the Wood-imals on Jungle Island: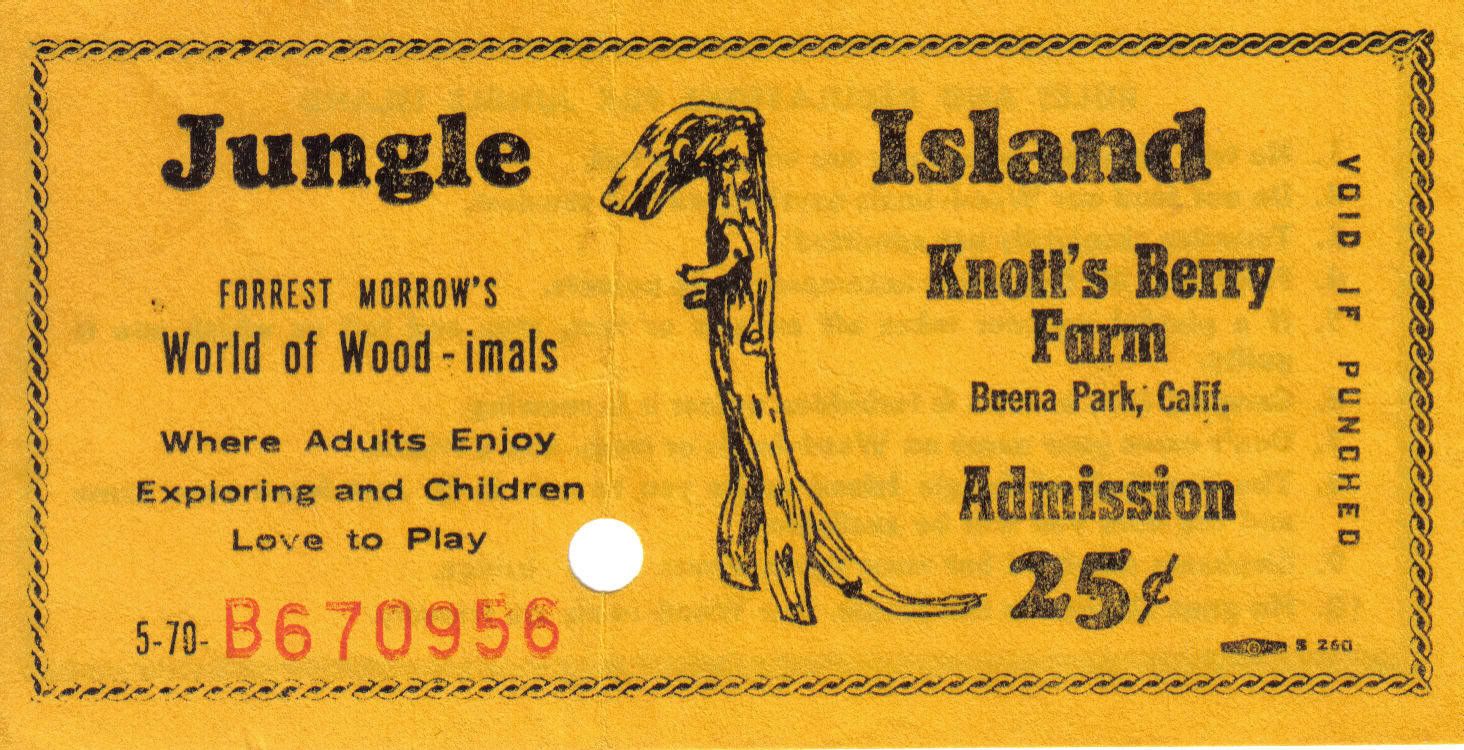 Thanks for looking, and enjoy these!
I am told there are boxes up in the attic of Disneyland paper goods, so shall have to hunt for those sometime soon...