So, for the second year in a row, my family went to Lake Powell with 2 other families. We get on a houseboat and let the fun ensue!
We got off to a late start - I wish this clock was 3 p.m.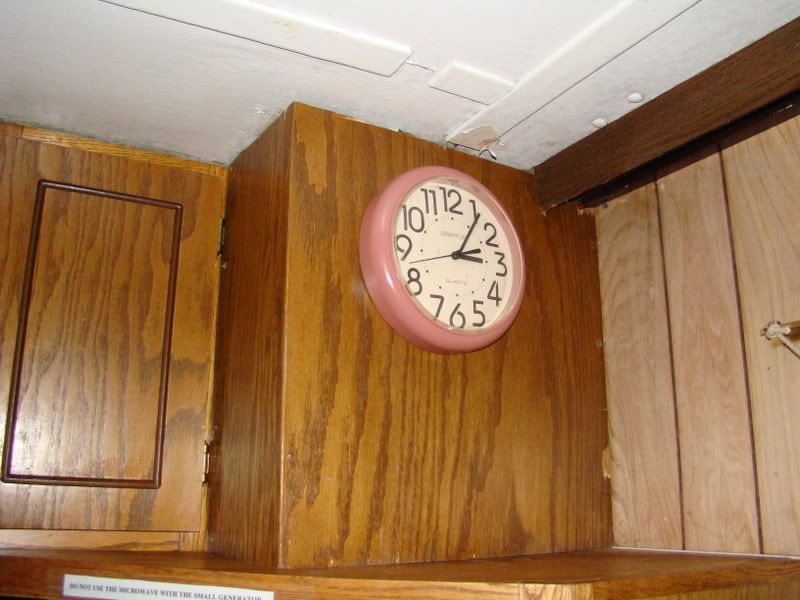 We got everything loaded onto the houseboat by 3:30 a.m. Just in time to sleep for 3 hours until the sun was telling us it was time to get up!
We found a great cove just across from Slick Rock Canyon with lots of high walls and shade.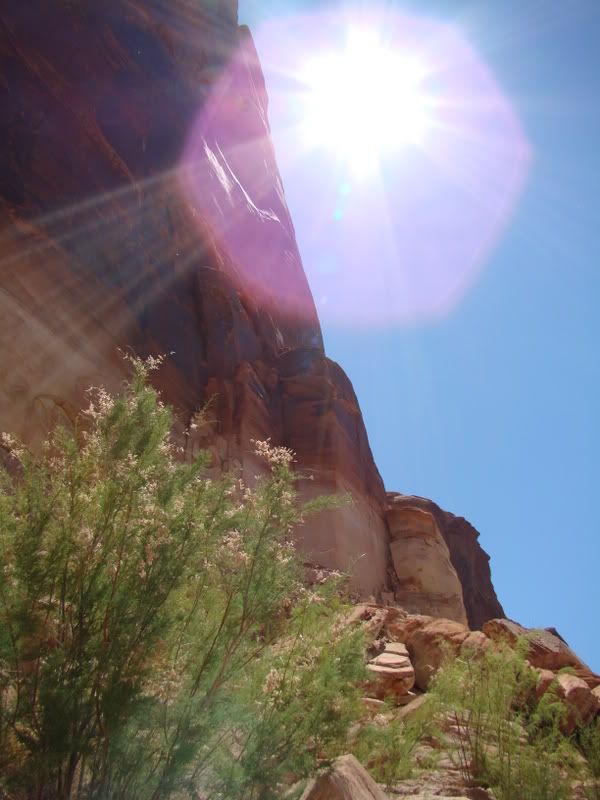 Then we got out the water toys and were off.
My hubby got this floppy to hat to try and not sunburn his head - then realized he grabbed a life jacket that was a little small and proceeded to sing, "Fat guy in a little coat..."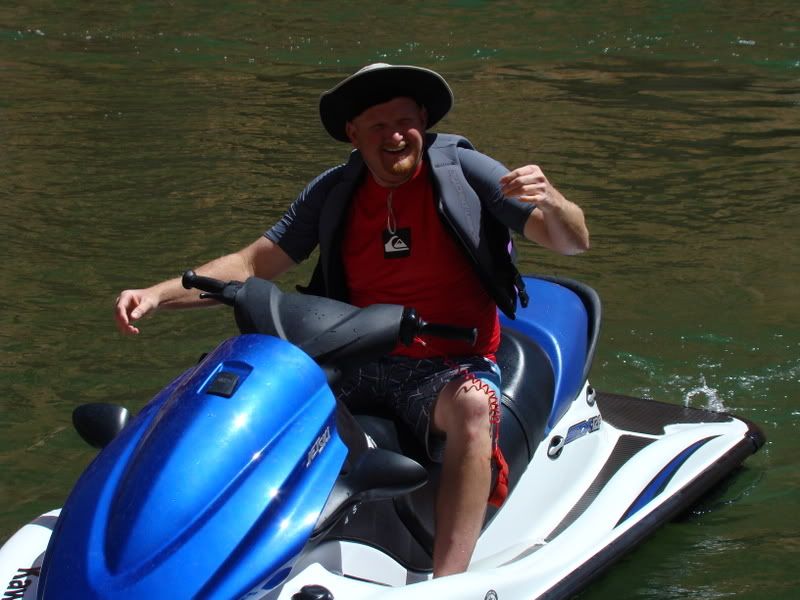 We had a wave runner and jet ski - the other families had ski boats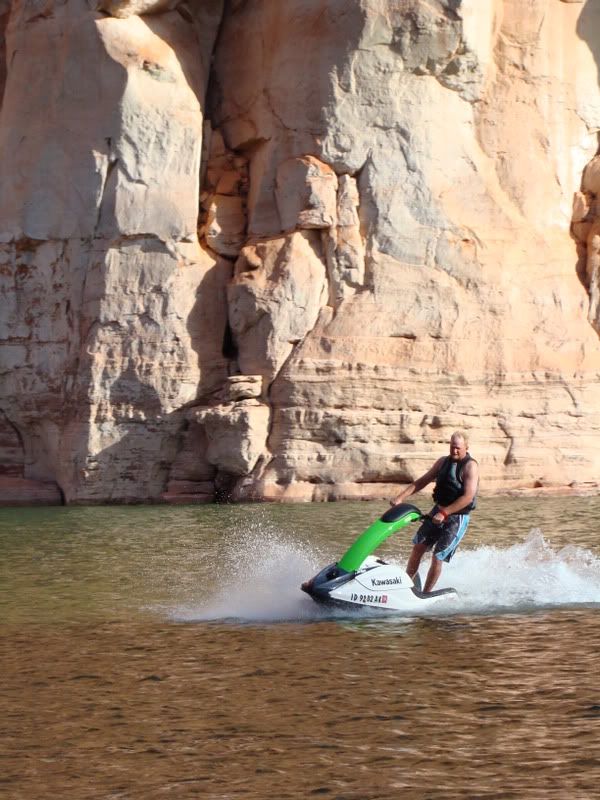 Notice my WDW tribute - I wear this shirt as a cover-up.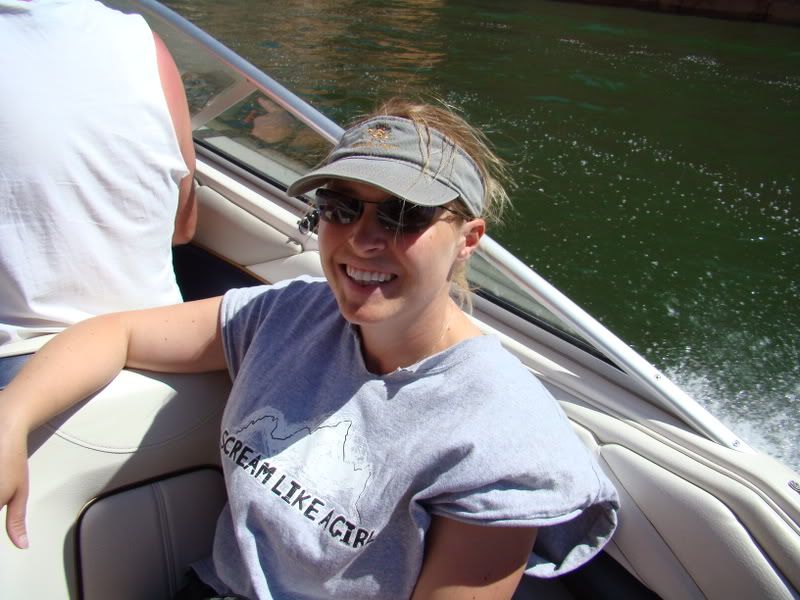 Being a dork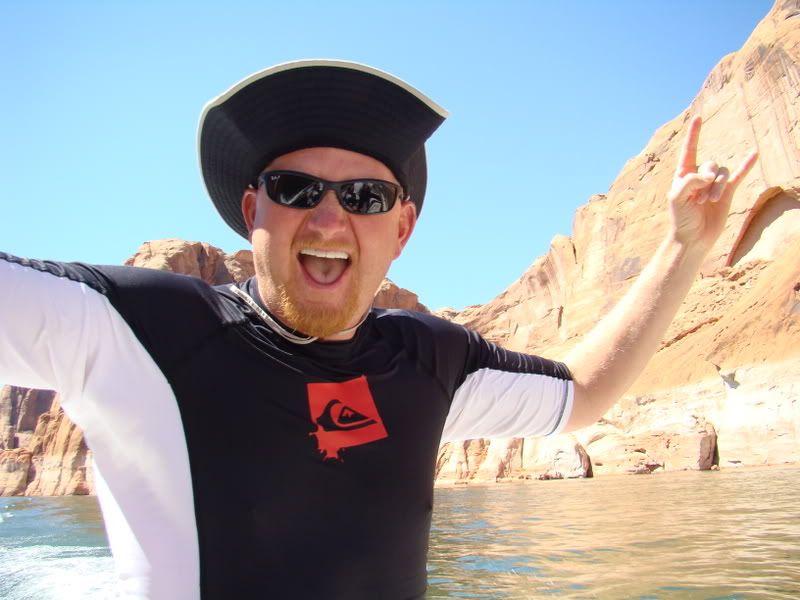 Lizards were everywhere.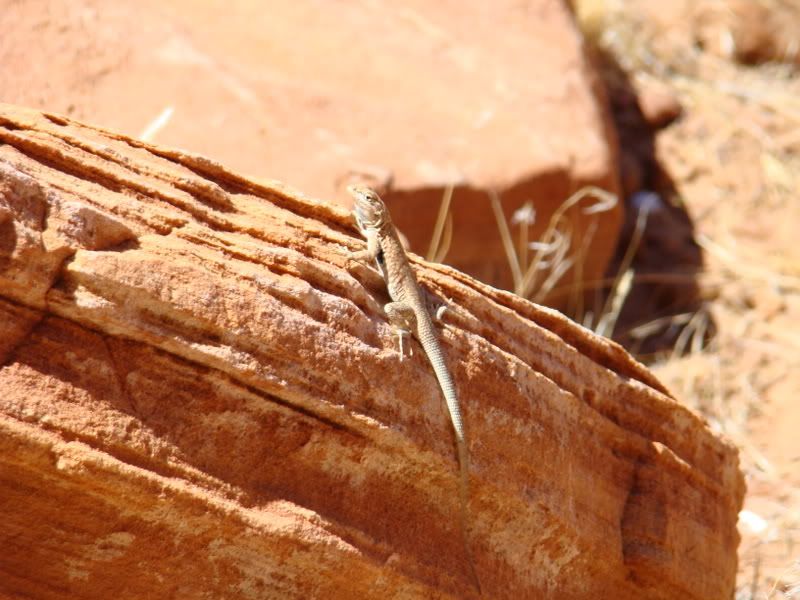 My son caught this one - along with a bunch of Lake Powell red dirt.
The molecule. The kids had more fun on this thing. I thought it kinda beat you to death. They all forgot to put sunscreen on the backs of their legs and got quite pink the first day.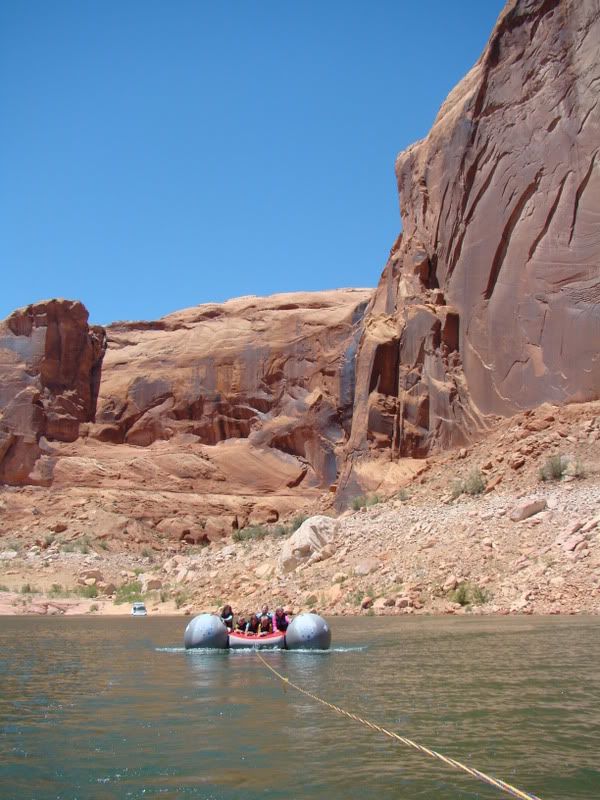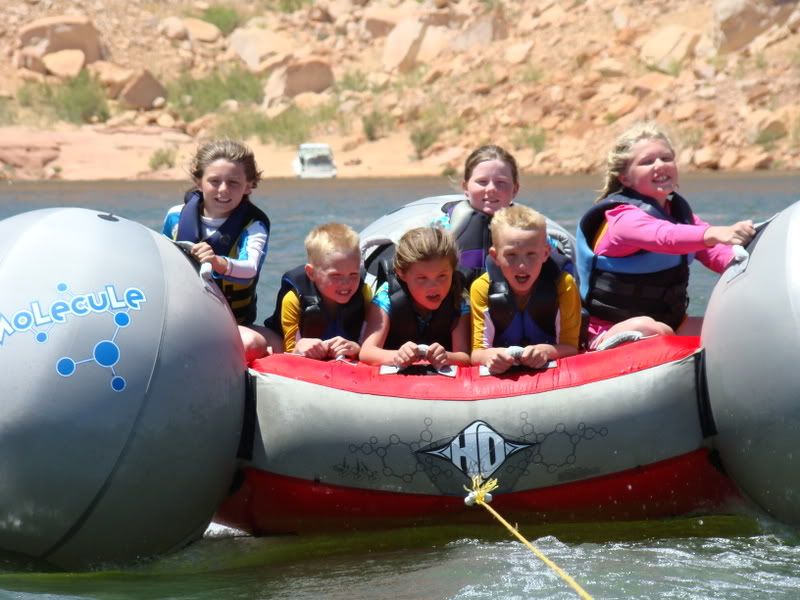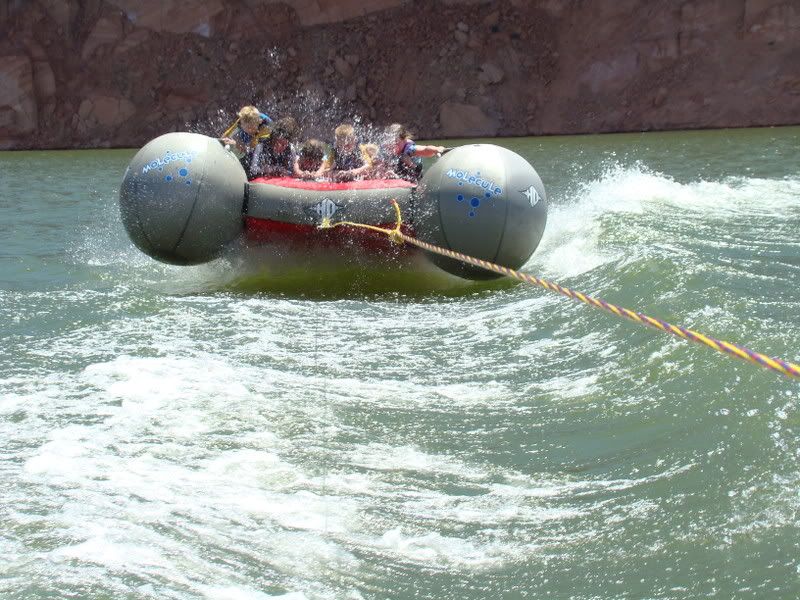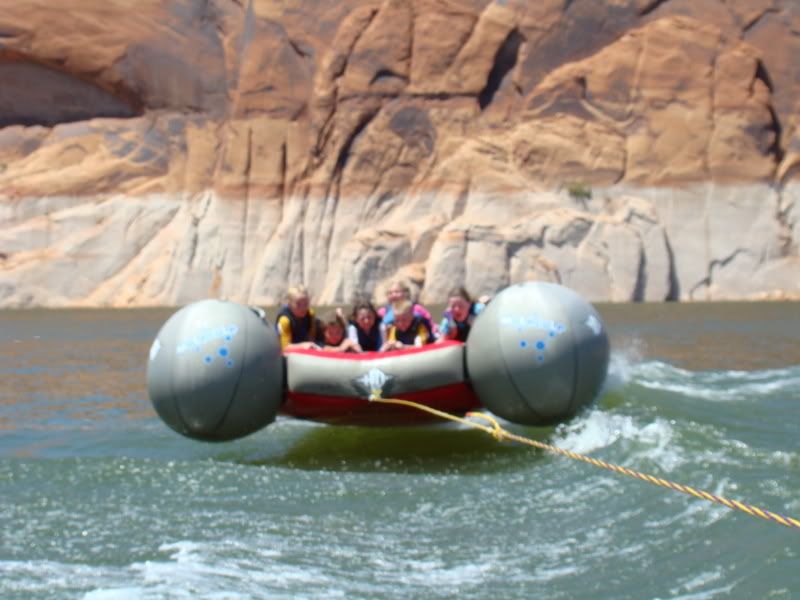 We took quite a few pictures of just us in the scenery.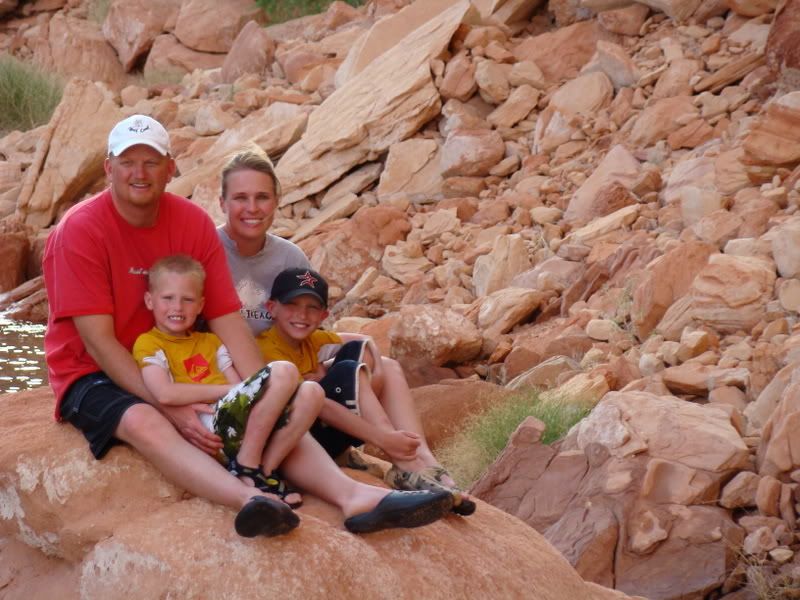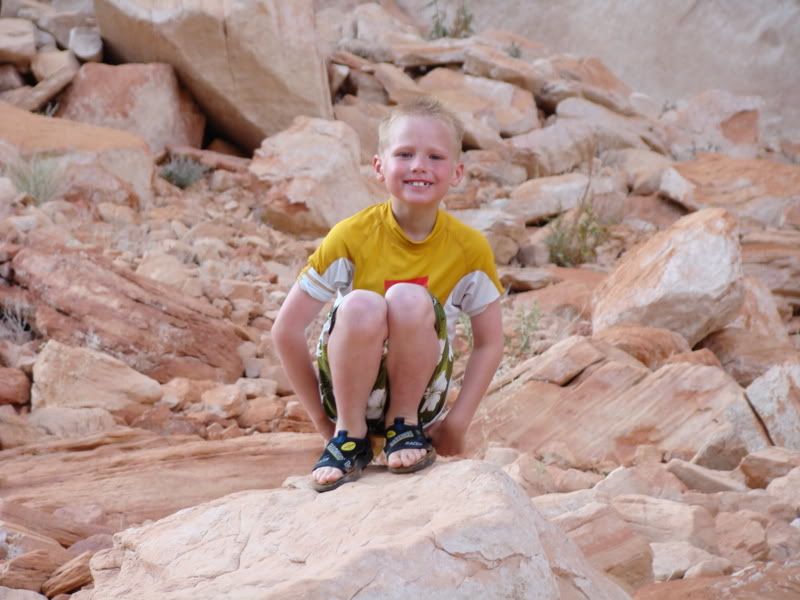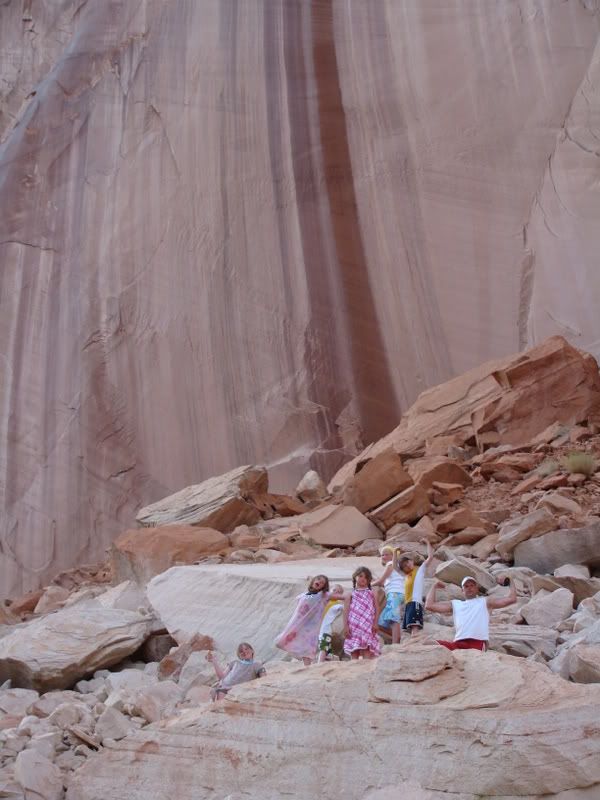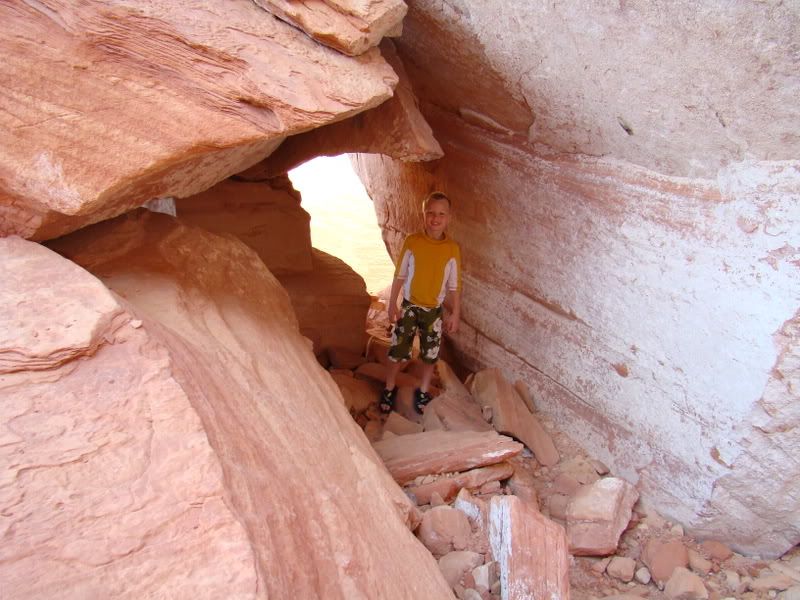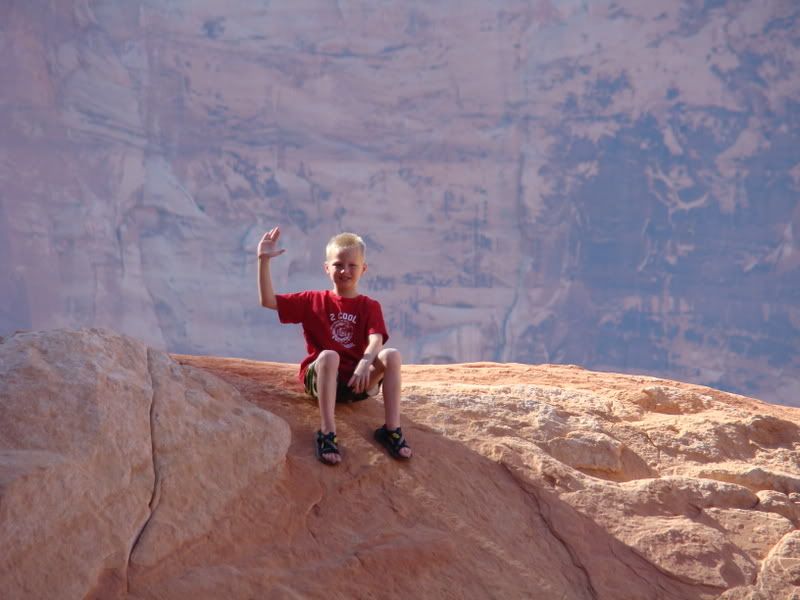 We only saw 1 frog - and of course, had to catch it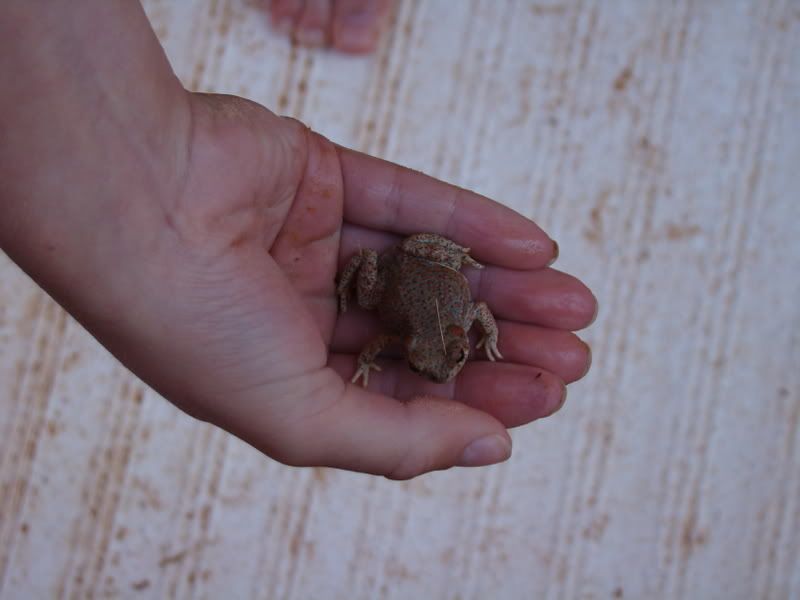 One of the most fun things - jumping off everything in sight.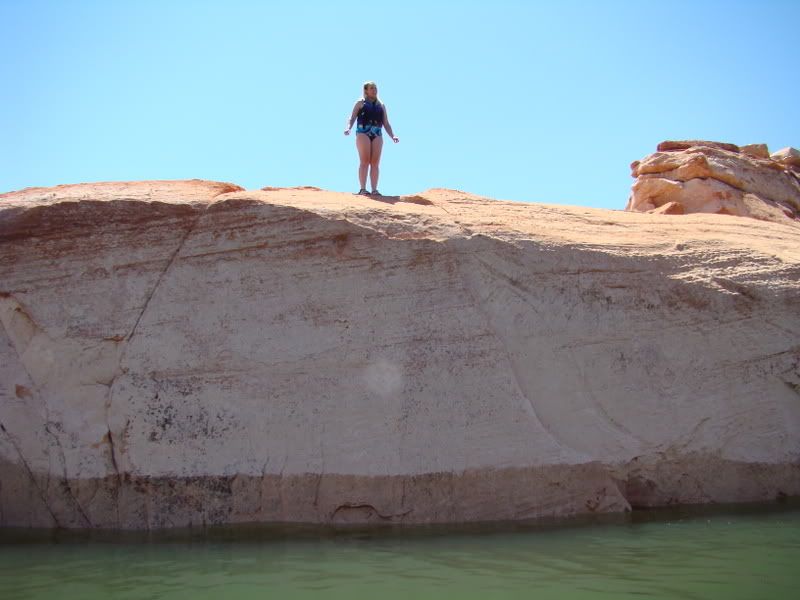 Here's where the jump went wrong. I went a little too far forward and got a little too much water in the face.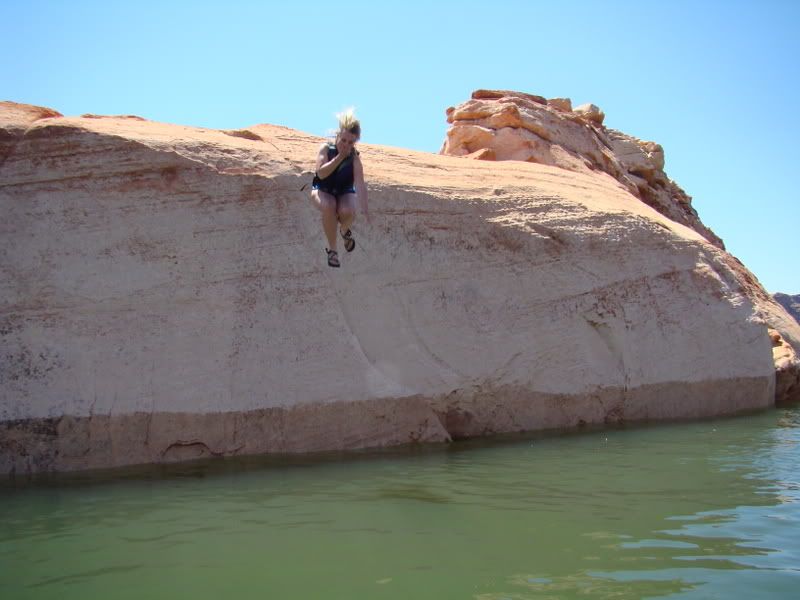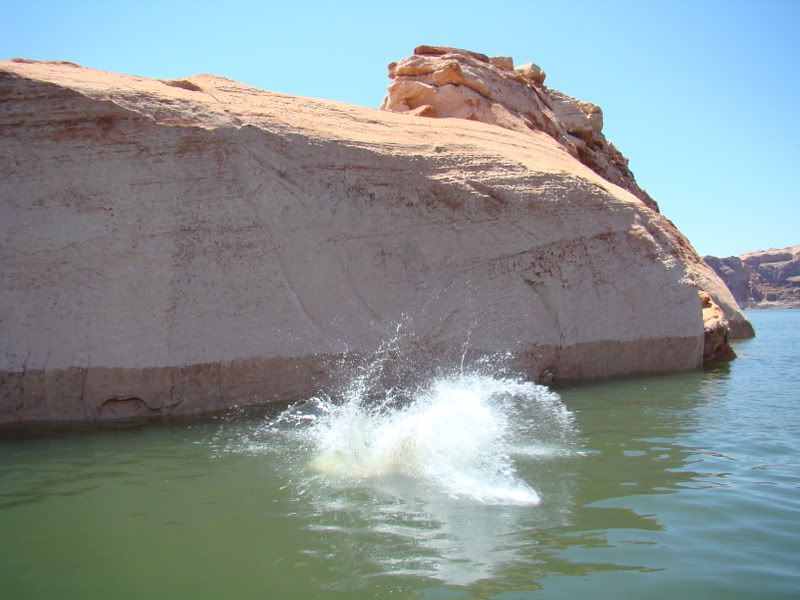 More pretty stuff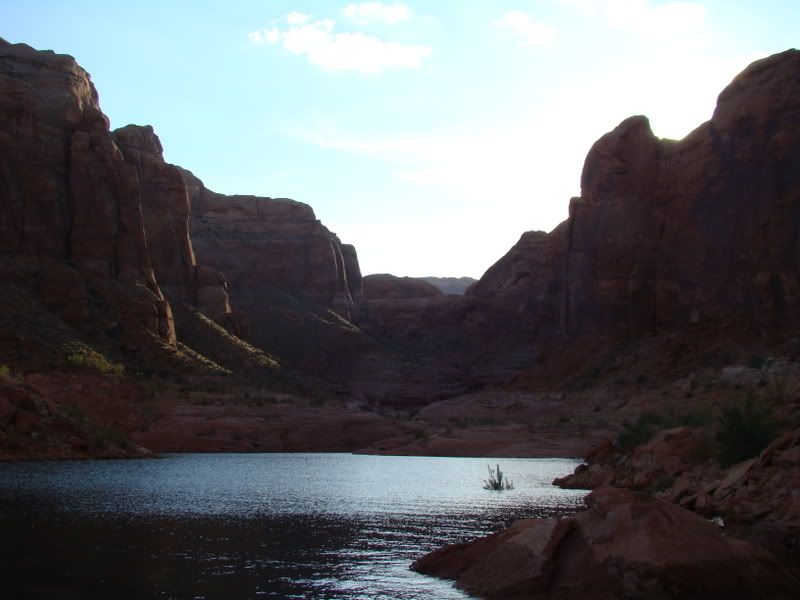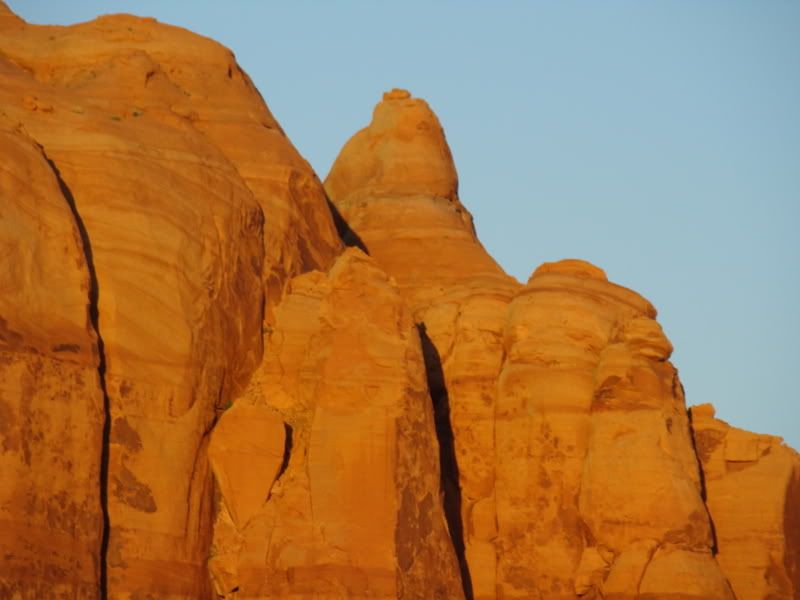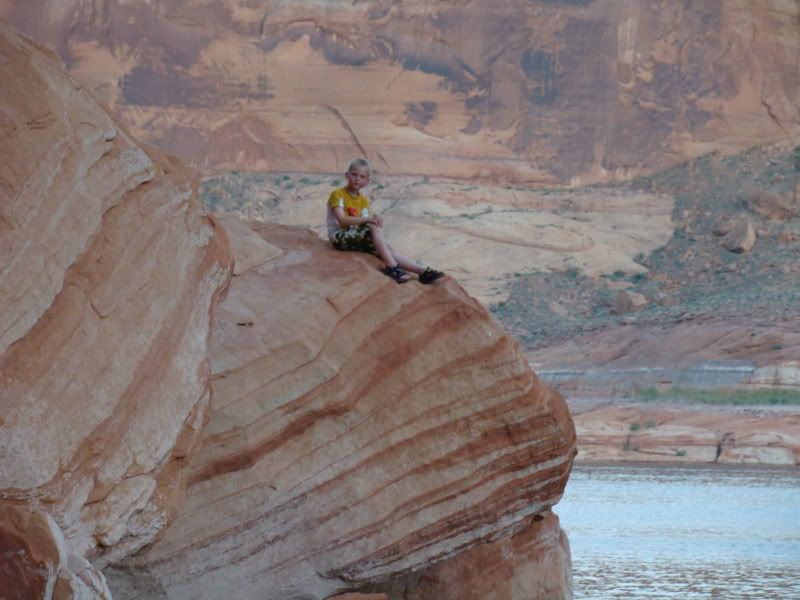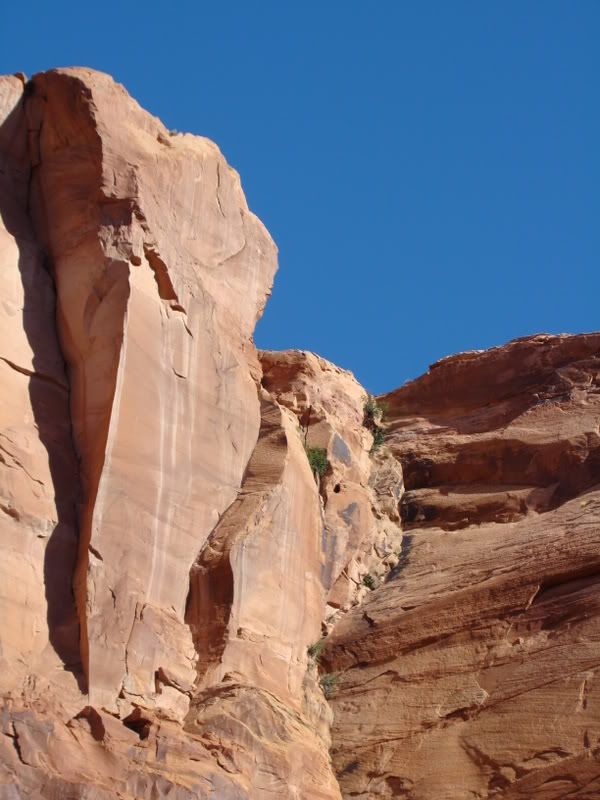 The full moon was nice to look at, but made sleeping a little difficult. It was like sleeping under a really bright street lamp!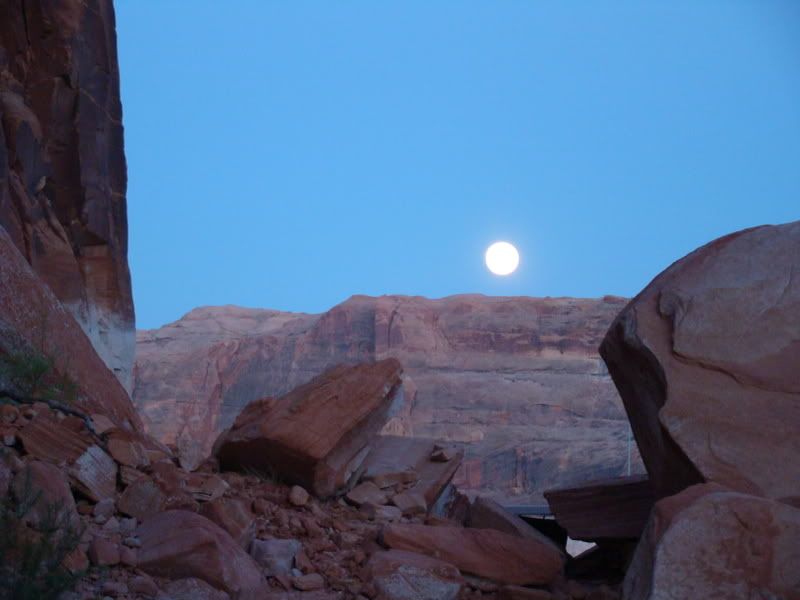 A little Flora...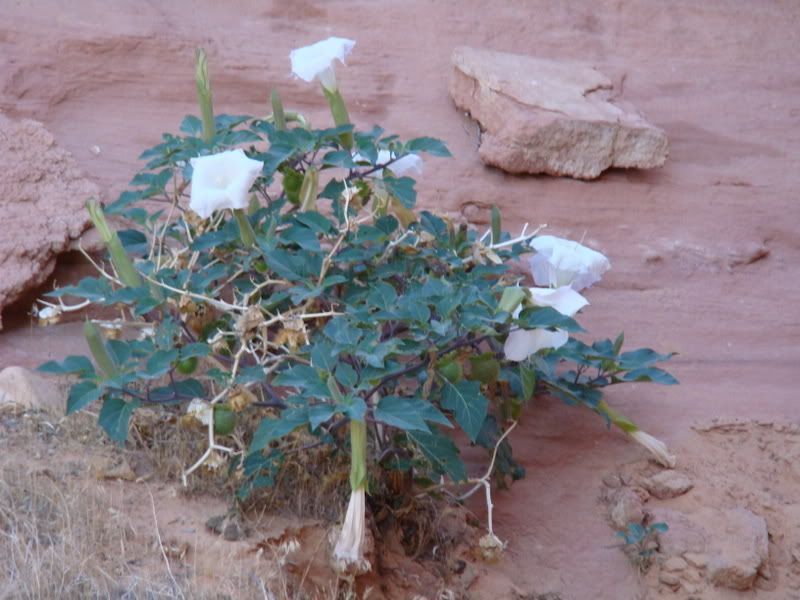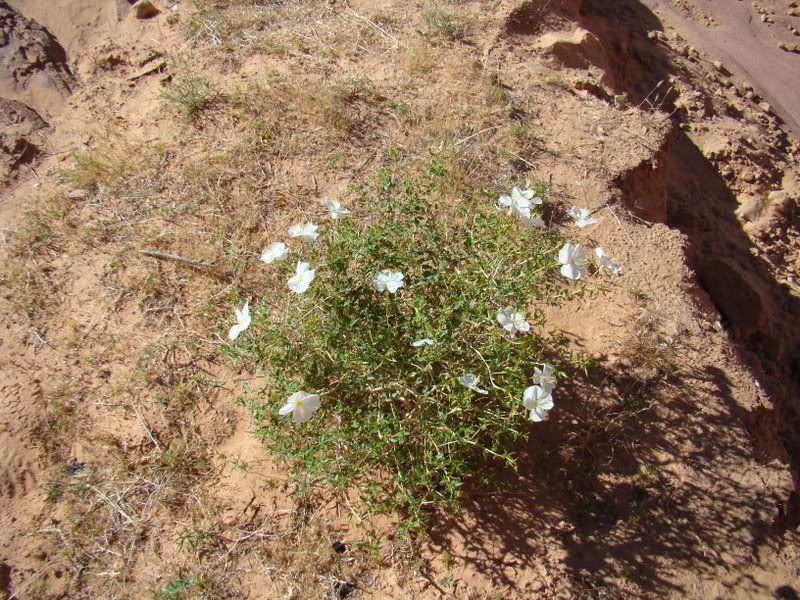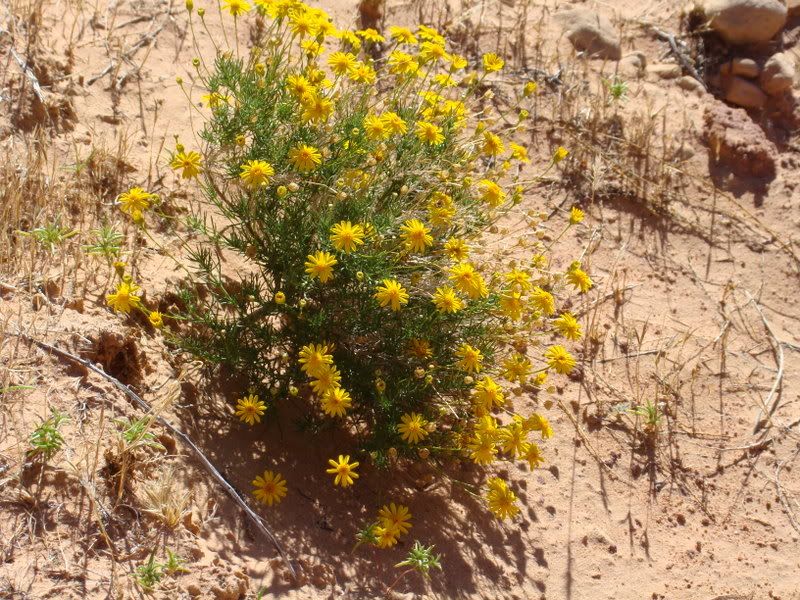 We took a hike up to an arch -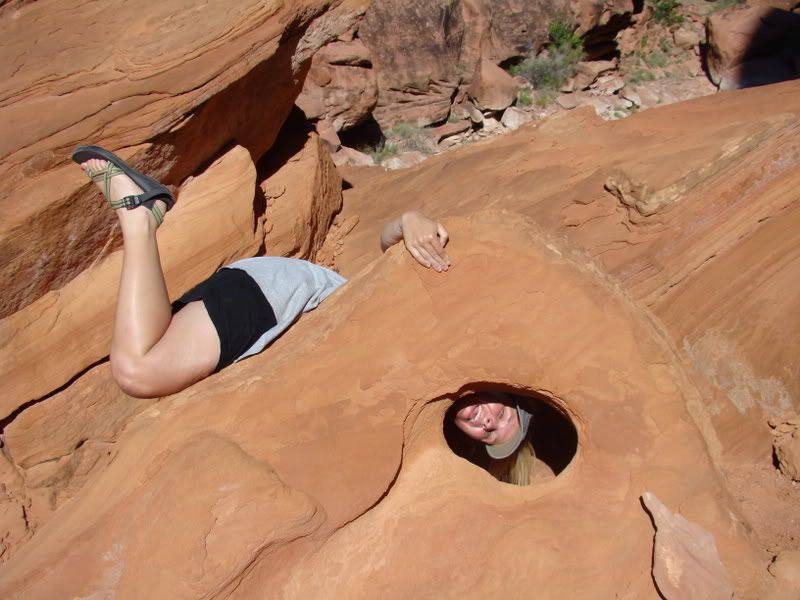 Made it!
I guess the vultures didn't think we were going to make it back - about 6 started circling us.
More to come.