I want to start this by saying I do not follow the world of model trains, I had an HO one as a kid but I haven't played with them since I was about 11. I actually went to the show specifically because of the Lego exhibit (7,000 sq ft advertised) but ended up enjoying the overall show and not just that specific detail. The show was at the Anaheim Convention center, we could have parked there or in the surrounding area, but I'm cheap, so we used our Disney parking pass and walked! So... here's the show.
One minor complaint is that the ticket for the show were cash only, forcing a rather long line at the ATM. I would have needed cash to make purchases at booths, but all concessions could accept the card so... why not the ticket booths which are owned by the Convention Center?... actually this is my only complaint, believe it or not I had an AMAZING TIME, as did my family.
Right after walking in we were greeted with the Kid's Play Area, which had multiple tables of Thomas the Train sets. The kids went absolutely nuts.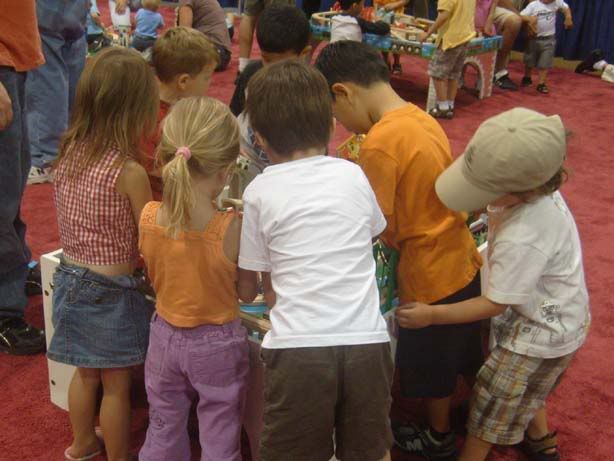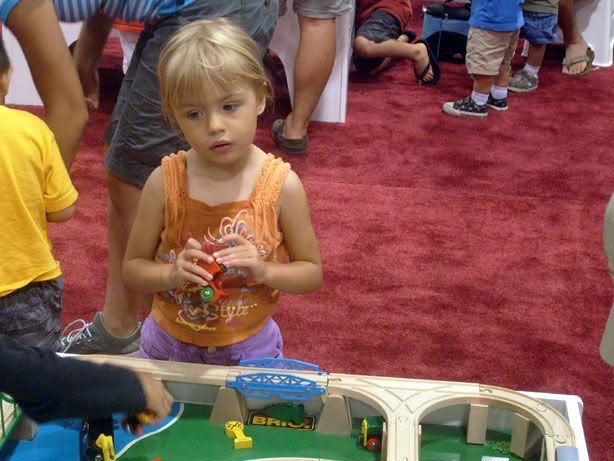 While they were playing I slipped over to a booth and picked up a little something. At $3 a pop these were the best deal at the show... Engineer Hats! I actually bought them from a booth that was also featured at the Fullerton Railroad Days... we went back to them later and they recognized us from that show because of all the kids.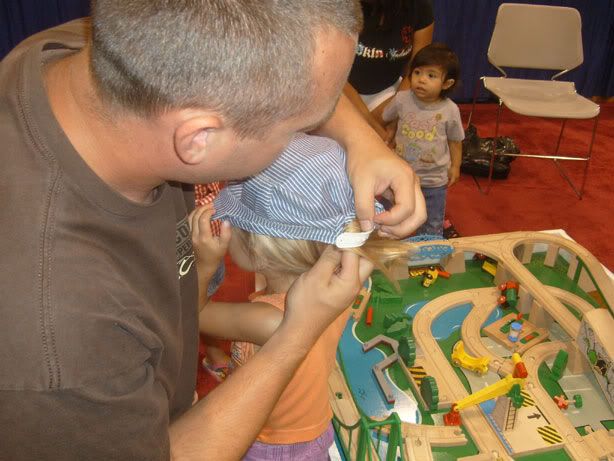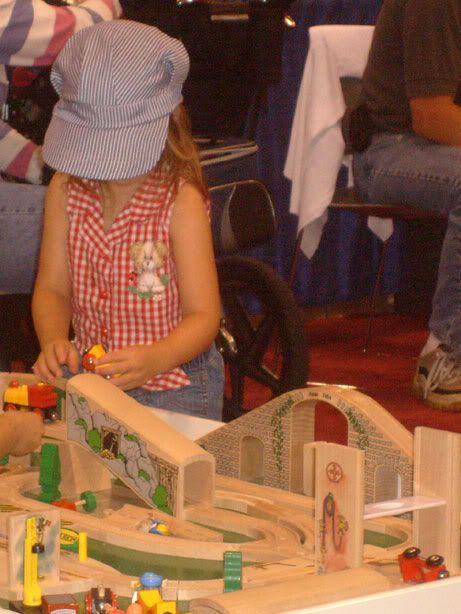 Even Baby had fun