I don't think I've ever done a full trip report on the main boards before, so I'm not sure where to start! At the beginning is probably best, I suppose.
My husband is a first generation American. His parents were both from England and all of his family, aside from his sister, live other there. It had been about 18 years since his last visit, and as his parents are both deceased, we knew that his aunts and uncles would be getting older too, and we had better make the trip while there were still people to stay with and visit. We set out from LAX at the end of June and were gone for 10 days. We timed our trip to match up with a big family party and annual golf tournament. My SIL also joined us on this adventure! My son and I had never been, my SIL had been recently, but also lived there for awhile as a teenager.
Okay, here's us, just arriving at the house from the airport. Everyone is here already, and I was immediately handed a HUGE glass of wine. I like England already! Then we ordered fish and chips for dinner.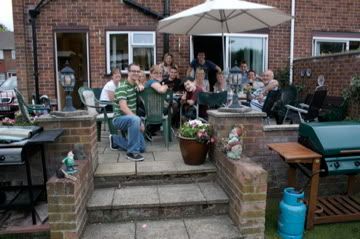 This is at Mr. P's aunt and uncle's house, in Hampshire, in a small town called Farnborough. This is where we stayed for the duration of the trip, and then there's a bunch of cousins and whatnot as well, one family visiting from Australia, and the kid cousins.
Here is our house-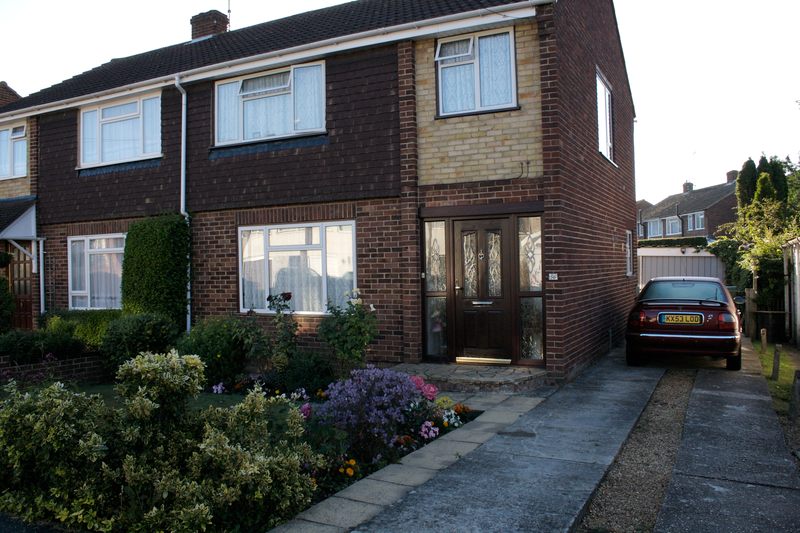 And my son getting right to play in the backyard-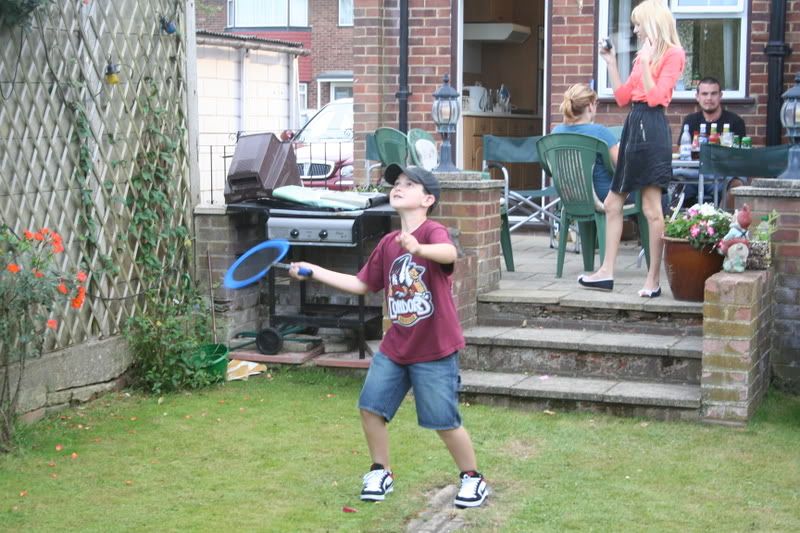 It was a great welcome after such a long journey! We were so happy to see everyone- it had been 13 years since we last saw Pat and Jim (aunt and uncle) since they had been at our wedding. So after it got dark and people had to go home to their real lives, we settled in for the evening.
The next morning, we set off for Windsor by train. We listened to Harry Potter while we traveled, which was a perfect match!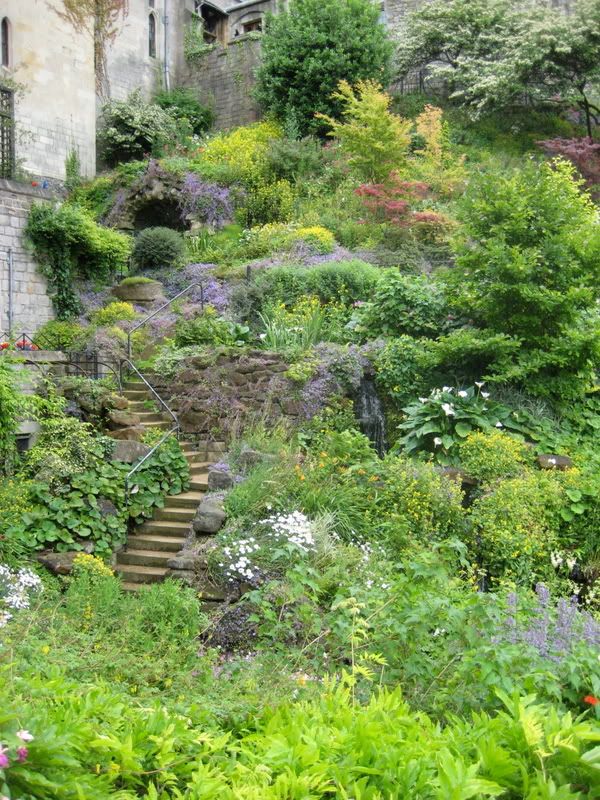 Shots from Windsor Castle. It rained on this day. When we went inside on the tour of the state apartments, the Waterloo Room (which has giant portraits of all the Waterloo main players all around the walls) was all set up for a banquet. Prince Charles was having a thank-you dinner for all of the contributors to the Prince's Trust. Apparently we weren't on that list, but it was kind of cool that they still let us go through while they were working in there. The tables were all covered in blue tablecloths and everything was all crystal on the tables, very beautiful. Unfortunately no photos were allowed inside.