So my friend found out about this wonderful exhibit on loan from the Schulz Museum in Santa Rosa that's being shown at the Riverside Metropolitan Museum and off we went today. I was raised on Peanuts so I'm a huge fan. After a 30 minute breezy drive on the 91 we made it to the museum. It's free admission (donations welcome) and parking is located just outside for very cheap (we spent a dollar). I didn't take any pictures of the rest of the museum but to let you know, it's very small and has a few taxidermed animals on display plus a few Native American artifacts, not really much to look at so we just walked through it.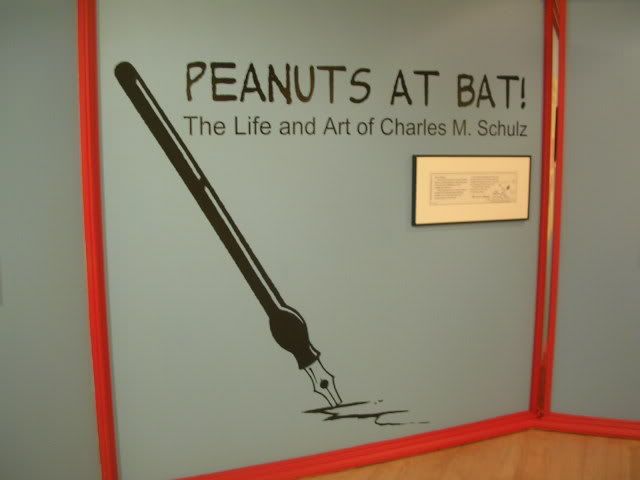 The small letter displayed here is the one Schulz had printed in papers when he announced his retirement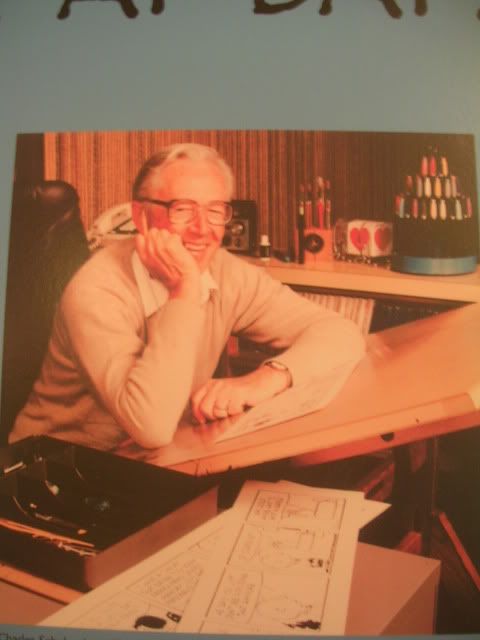 One of my heroes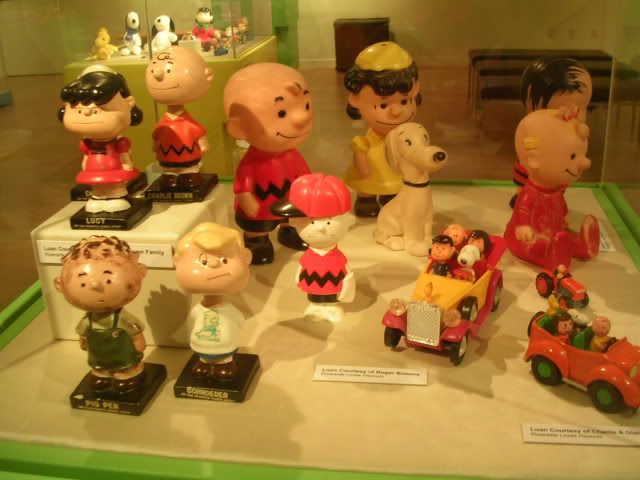 There were collectibles on display all over the exhibit, these are some of the oldest from the 50s!
I'd like to use a Peanuts currency!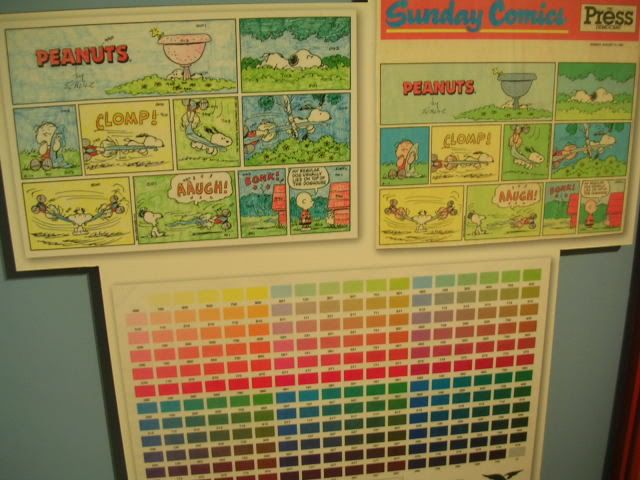 This is how the comic strips were colored.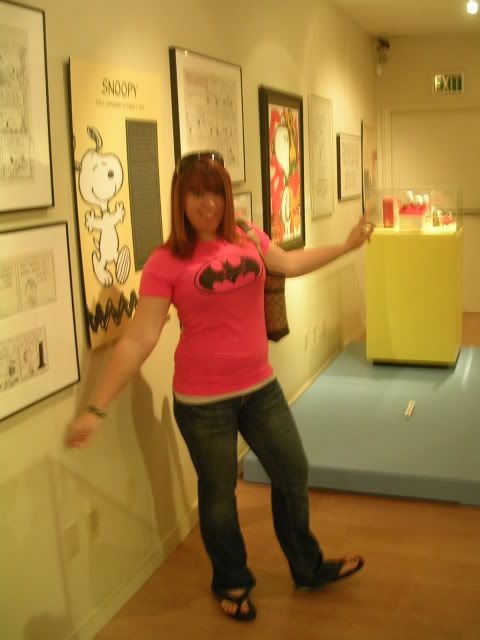 I tried to imitate Snoopy. There were profiles for each character on display that told when they were introduced in the comics and explained a little about them.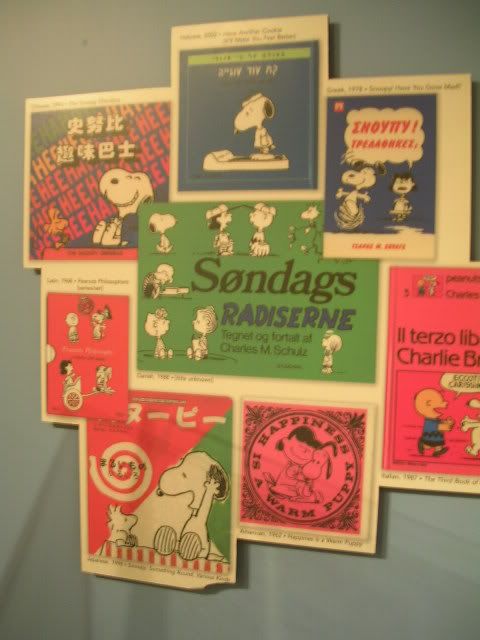 Snoopy things from around the world.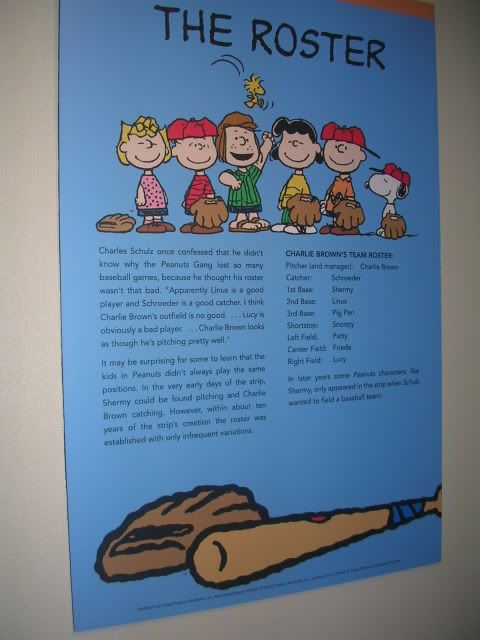 Schulz LOVED baseball and thus there were over 2000 strips devoted just to the characters playing baseball.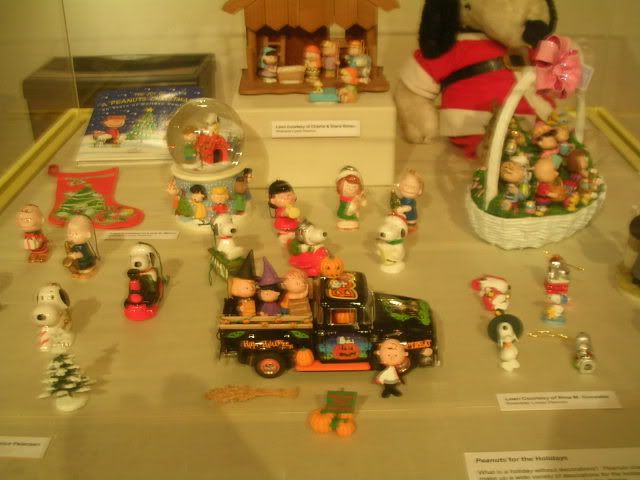 More collectibles, these were all holiday themed.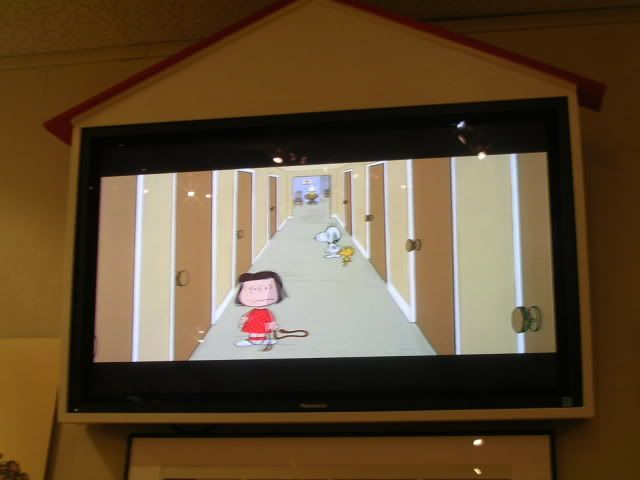 Snoopy Come Home, the film from 1972, was playing in the exhibit. If you'll remember, this is the girl who sings Fundamental Friend Dependability.
There were comic strips all over the place which were really fun to read and giggle at.
If you're a Peanuts fan and not too far from Riverside I definitely recommend going. It's a fun exhibit
Of course if you really LOVE Peanuts you should go to Santa Rosa and see the complete Schulz Museum, having been there myself I can tell you it's a paradise for Peanuts fans and a well done museum for such a wonderful artist.