Okay, here's another quick report. I'm not sure how many know, but I had family visiting recently and I took them out and about our little hamlet.
My cousin was an excellent swimmer in his day and flew out here in 1994 to do some training for the Olympics. He did not qualify. But he came out alone and my aunt and uncle did not get a chance to see this place.
Until now.
It's not very big, that's for sure---and it's built on an old AirForce base. All the buildings are renovated from the barracks.
These are some really good kids and the regimented schedule they have them training on keeps them mostly out of trouble. Roulon Gardner (sic?), the famed Greco-Roman wrestler still lives here, from my understanding, with his teacher-wife.
I work about two blocks from this location.
One thing you'll notice...the place is empty. Can you guess why?
Yep...They are all in Beijing.
The American Team is a bit different-though the government is involved in its administration, the team works completely off of donation. We are the only team to do so. So, please, open minded groups like Hershey's, McDonald's and Home Depot give greatly to our team and this facility. Makes shopping with them a bit easier.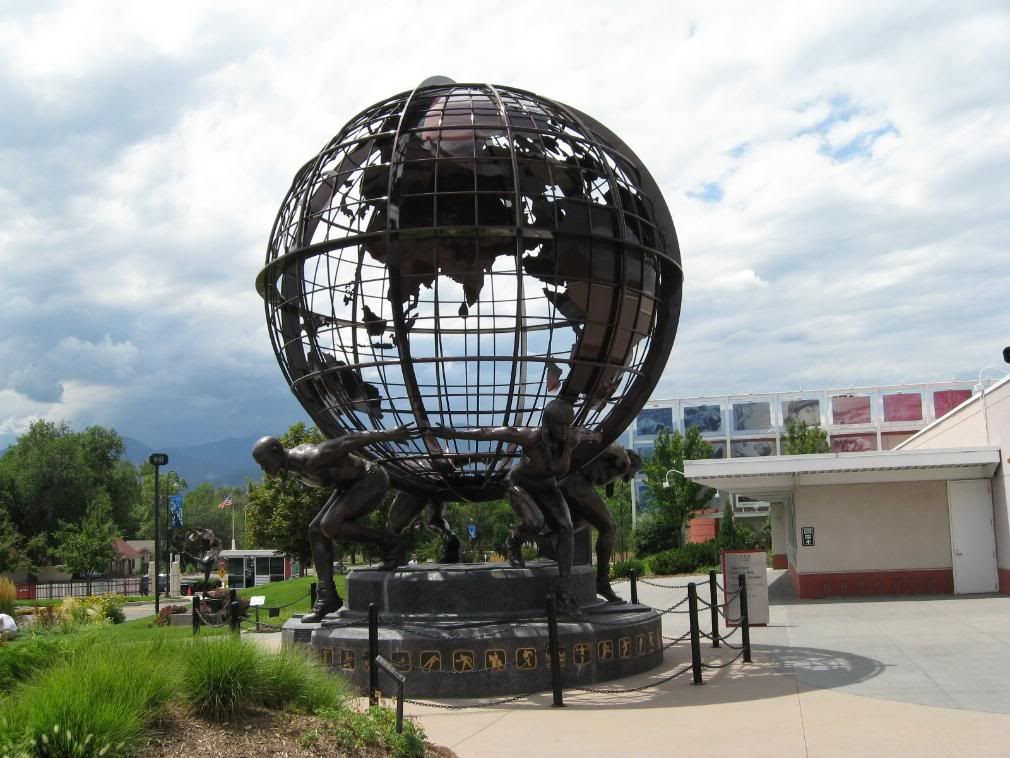 A huge sculpture out in front celebrates the Olympians. Yes, they are all beautiful and yes, you do kinda wanna hurt them profusely for some reason.
The winter sports tend to train at Lake Placid, but from the tour, I got the impression that several sports crosstrain at each facility. Some through camps, some through full time location training. And, like this statute, they are hilariously fit. It's almost creepy.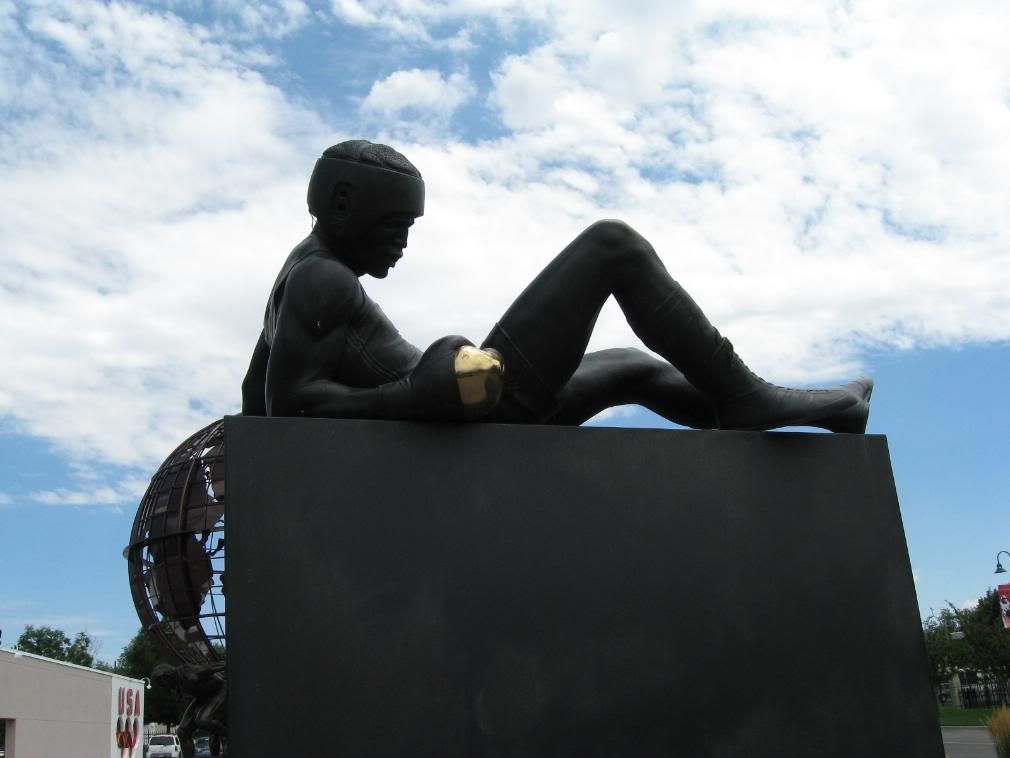 As many of you know, I tend to watch and enjoy boxing. I did not know this tale until I arrived. Apparently, our boxing team flew to Poland to train with their boxers--but the plane when down in the process, losing several of our 'golden gloves.' Hence this really cool memorial. I forgot to make a note of when it happened...seems like I remember the early nineties. Anyone know? I'll google it.
Okay, this was the wicked sign at the entrance--I hope you can see it. "2" days until Beijing! That was neat to see.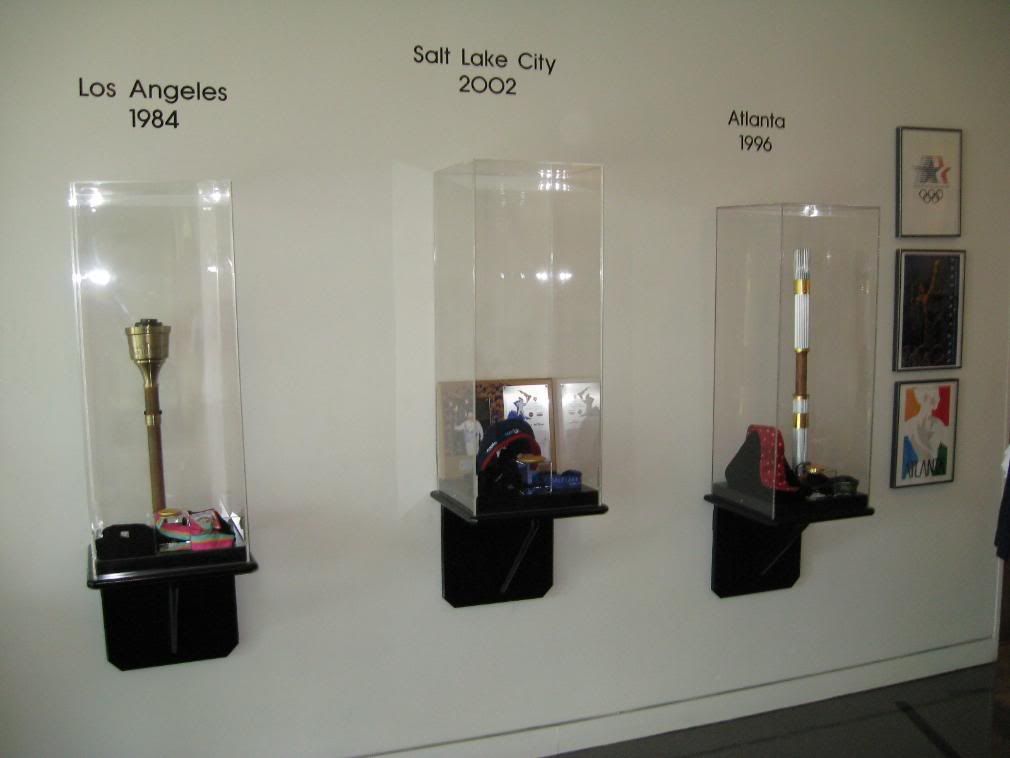 Two torches and various memorabilia. Our librarian, a long distance runner, was elected for the most recent winter Olympics as a torch bearer. She even got to keep the torch afterwards. For some reason, the torch did not arrive from Beijing and tour this location.
This wall was a montage of all the previous Olympians that trained here. We knew a few, but, for the life of us, we couldn't find their pictures. The other thing we noticed, they all look about the same age. The computer kiosks were prepped for immediate access for all things Beijing related.
Okay, I'll post more later!
Thanks for readin'!
Peace, as always,
Roo