We were not able to get back to Anaheim for our anniversary so rather than whining about it we decided to see if we could find a place that might give us some of that Disneyland joy.
First ride had to be Pirates of the Colorado River
With one attraction down we went inside to see what we could find.
We got in line for Finding Trout, look at the wonderful light features.
Someone had sunk a canoe
We saw some scary fish
But then we finally found trout.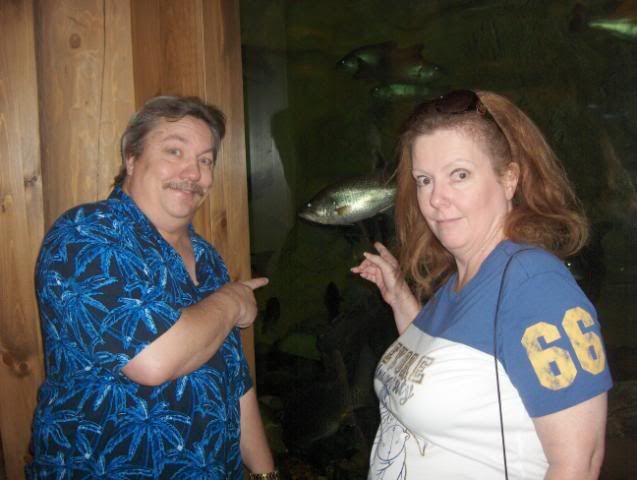 We then thought about getting our own canoe and doing some Huck Finn fishing in it.
Had to get some bait.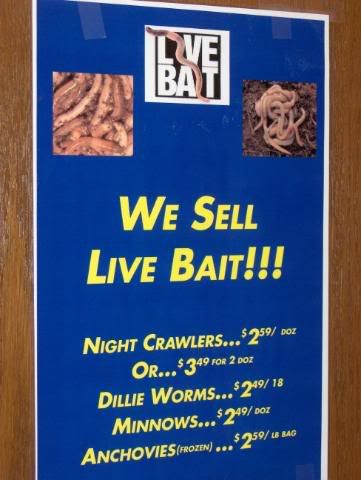 but then I saw the bait.
I decided just to paddle away
So did Timmy
We then came upon a bunch of rods (Rod Serling, Rod Taylor, Rod Stewart, etc.)
No comment.
Timmy found the new prototype ride vehicle for Splash Mountain.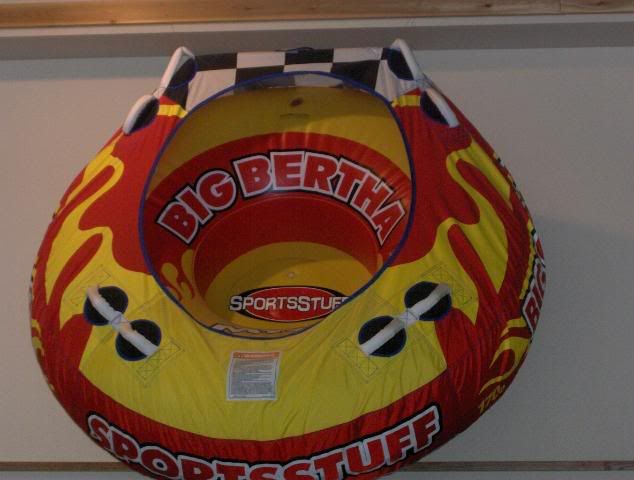 A few months back a friend of mine went on a cruise and was out snorkeling by herself when something came up and scared her. Well this is what happens to things that scare my friends.
They get stuffed and mounted.
This bear decided to eat my friend's ice cream and chocolate sauce in Lake Tahoe so he had to be dealt with.
We decided it was time to go on the Jungle Cruise and see what other animals we could find.
All of Timmy's deers.
Here kitty-kitty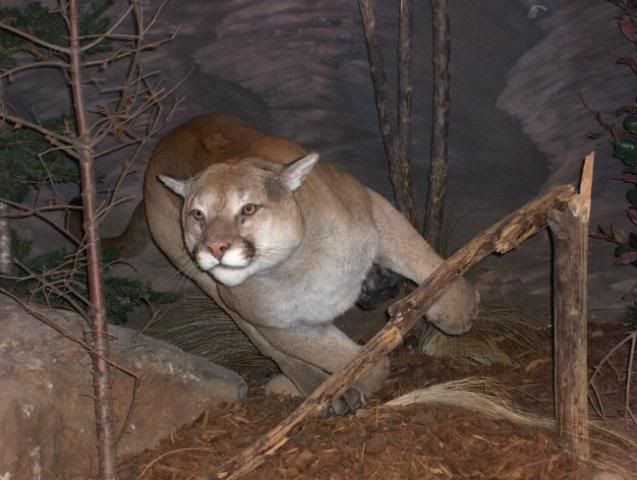 an animatronic camper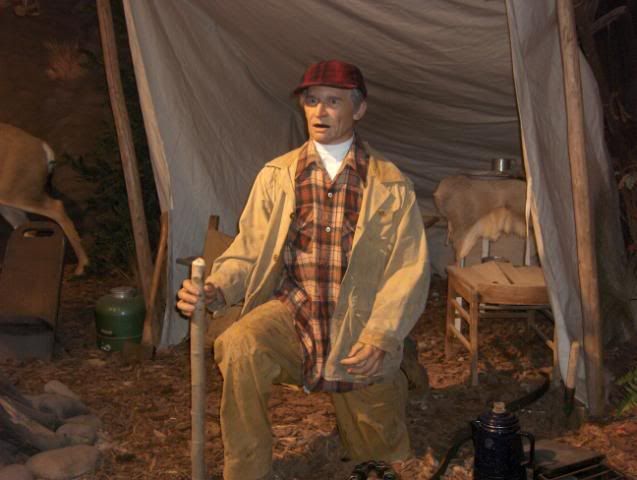 Here's a pretty kitty cat.
Earkid's favorite baseball team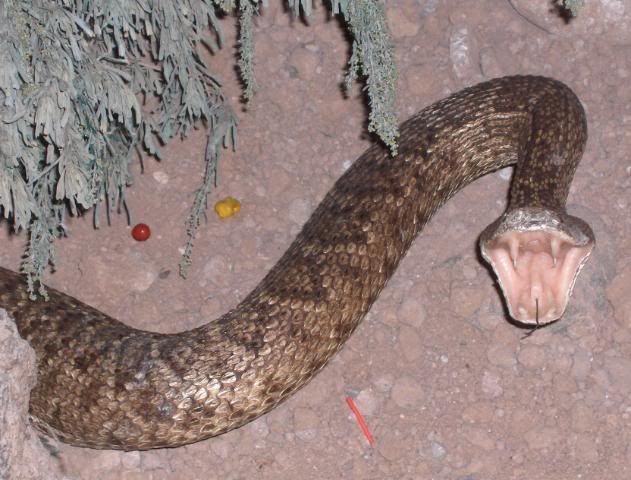 oh look the nice lion is giving the cow a massage
An African elephant
Guarding the sleeping zebra
That guy from Lion King
I'm getting tired so I'm going to take a break, but more is coming up when we find our own Frontierland.