Being an artist, I had to flourish these pics to match the nightmarish vision that the Haunt invokes. This is a journey into the darkness that surrounded us as we ventured onward into the fog shrouded netherscape. It was an adventure that made us look into our souls and discovered a part of us all that truly embraced the darkness.
It all started like scene out of Willy Wonka. Instead of finding the proverbial golden ticket, Fishbulb busted forth with glee with a handful of day glo green stickers.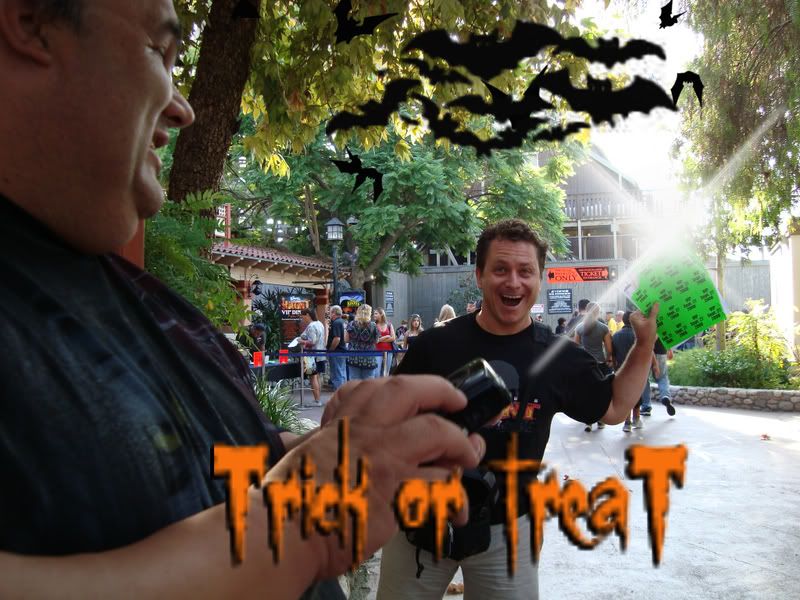 Each of us had to receive the mark before being allowed to enter the land that promised a world of dreams and hopes.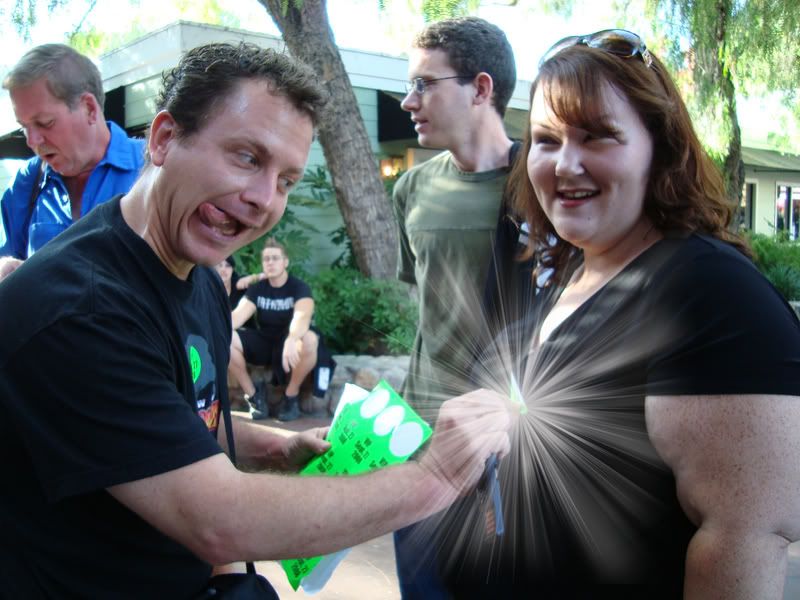 We held in awe our tickets that offered hope and escape from the world of today and awaited it's offerings.
But as we posed for our group picture, the skies opened up and the ground was rent asunder. A familiar voice boomed from the heavens saying.."Aye Mateys...It be too late ta' alter course now" It was then I realized it was all a trick in the guise of a treat. The world that we thought was a world of hopes and dreams was in truth a world of Despair and Nightmares. A fate far worse than another 4 years with Bush awaited us and there was nothing we could do but to venture forwards and hope to escape with our lives and our sanity.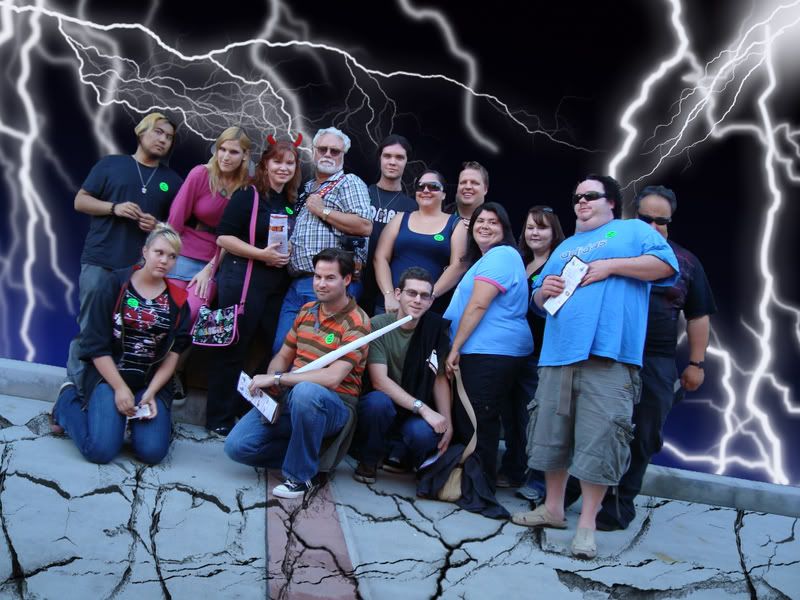 To be continued.....