Screw Vegas weekends Orlando Weekends totally rock!
Months of planning went into making the most out of our weekend in Orlando which included Opening Night for HHN's "Reflection of Fear". I forgot to plan time for sleep but other than that it was one of my best vacations yet.
Ahhh Bloody Mary Nooo!!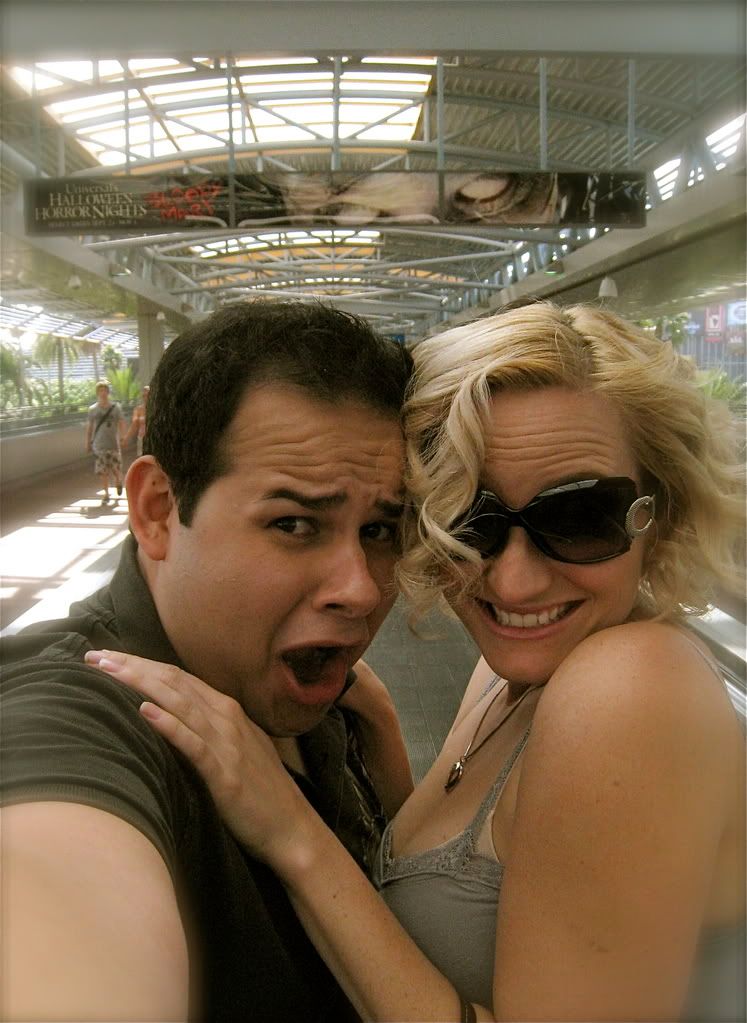 Drinking started at the hotel and continued at Bubba Gump in City walk.. it's my favorite resturaunt!
We got the Scream Early at Islands of Adventure ticket and went on the best ride in the universe! The Amazing Adventures of Spider Man!
Then took stroll around the park before heading into HHN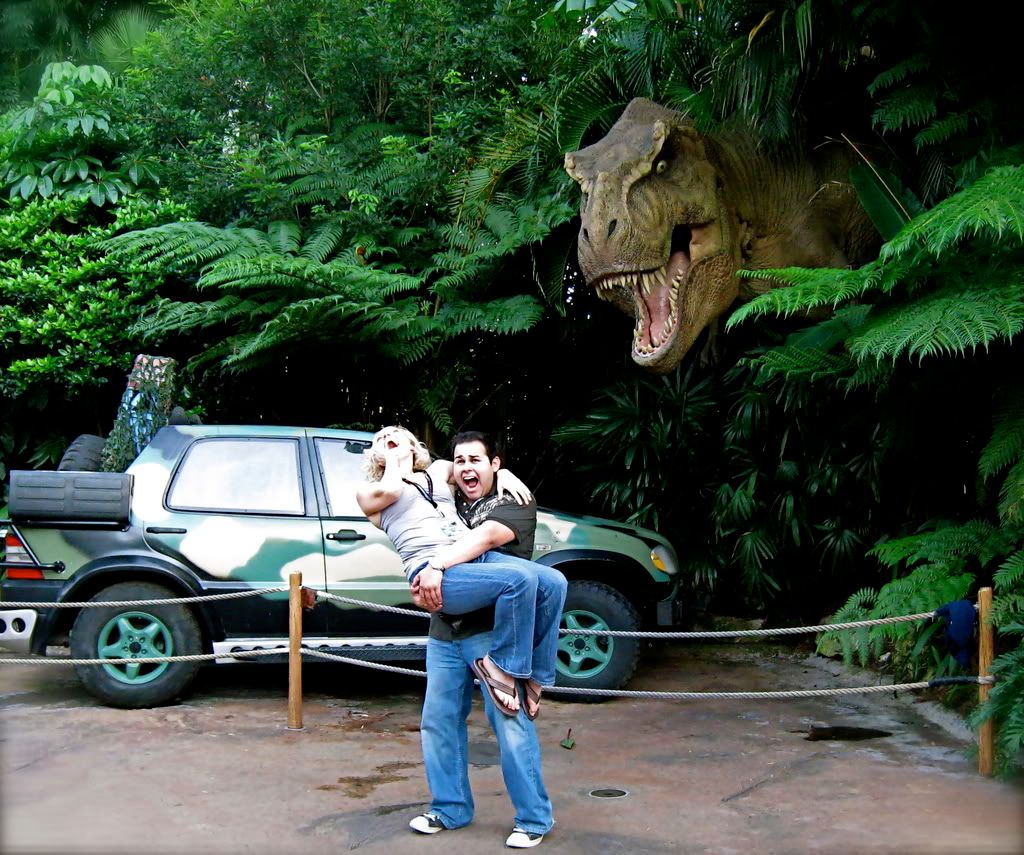 Reflections of Fear started in the daylight and everything didnt look that great so we continued drinking, they have bars everywhere! I wish Hollywood's HHN would bring back their alcohol, oh well.. We then watched the Rocky Horror Picture Show.. Later we also saw Bill and Ted's Excellent Halloween Adventure! Both shows were incredibly retarded and we loved every second of them! They were so much fun!
Waiting for Bill and Ted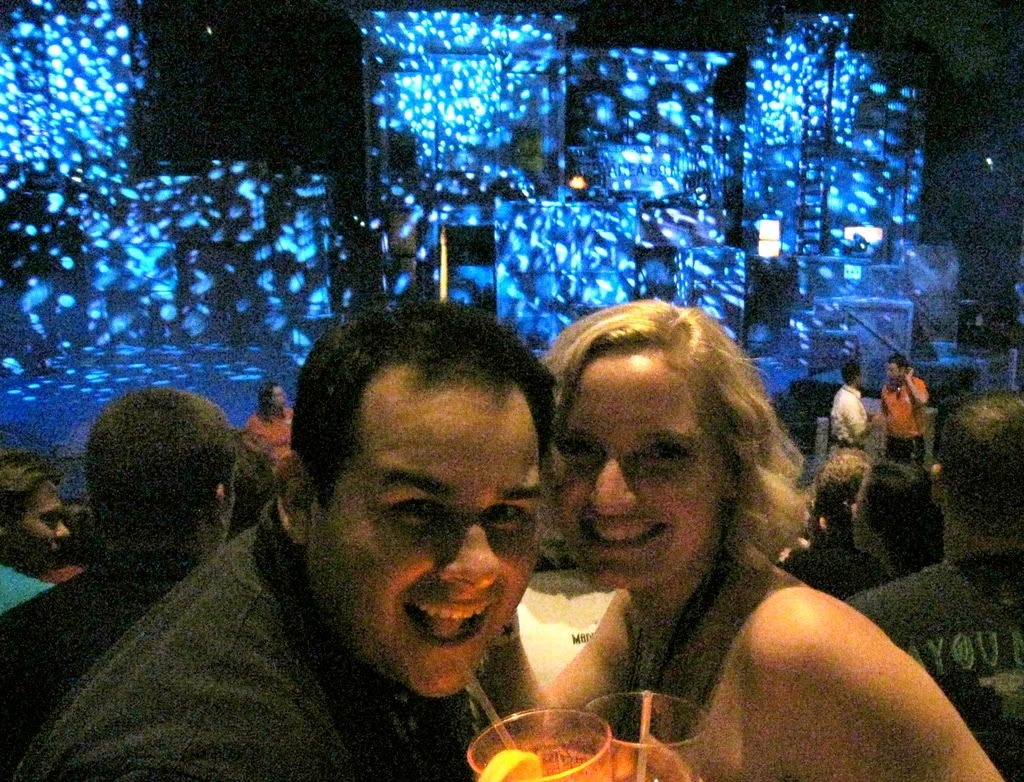 When it was finally dark we started to use our Express Pass and went through the mazes. My favorite was probably "Dead Exposure", which used a pretty cool camera flash effect that I've yet to see before.
Fractured Tales Scare Zone not really scary but very cool
Red was so excited to take that to her Grandmother.. I'm sure she'll love it..
Lynze is looking everywhere for her prince.. no luck that night
ahh mommy noo!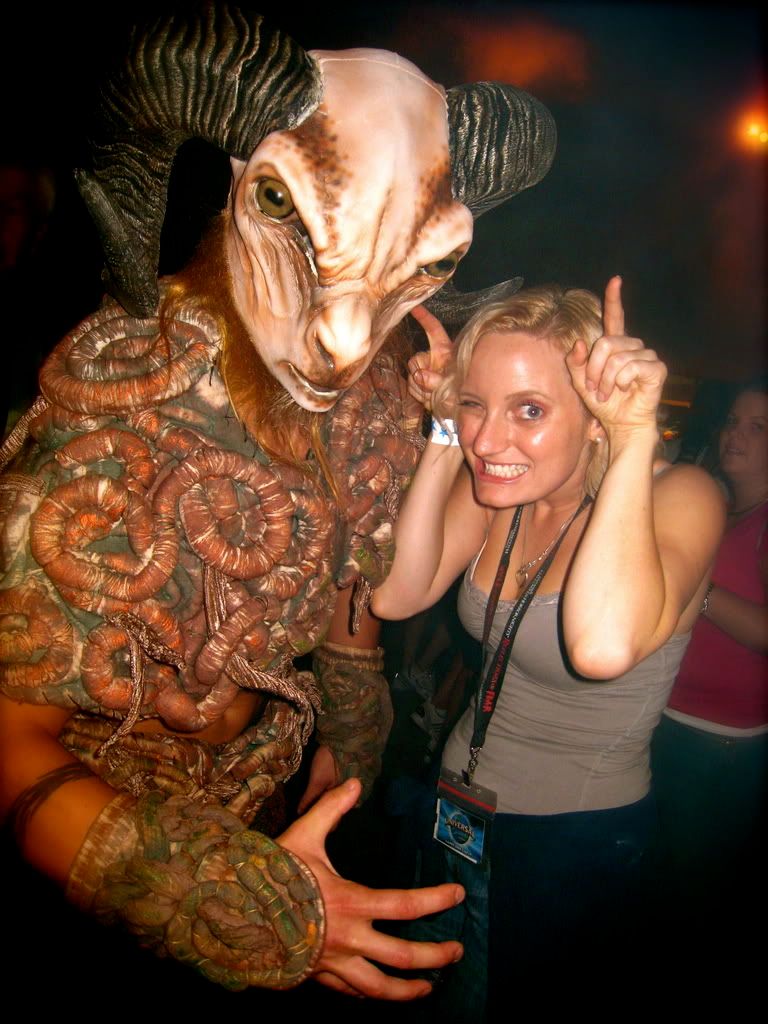 Any Friend of Elphaba is a friend of mine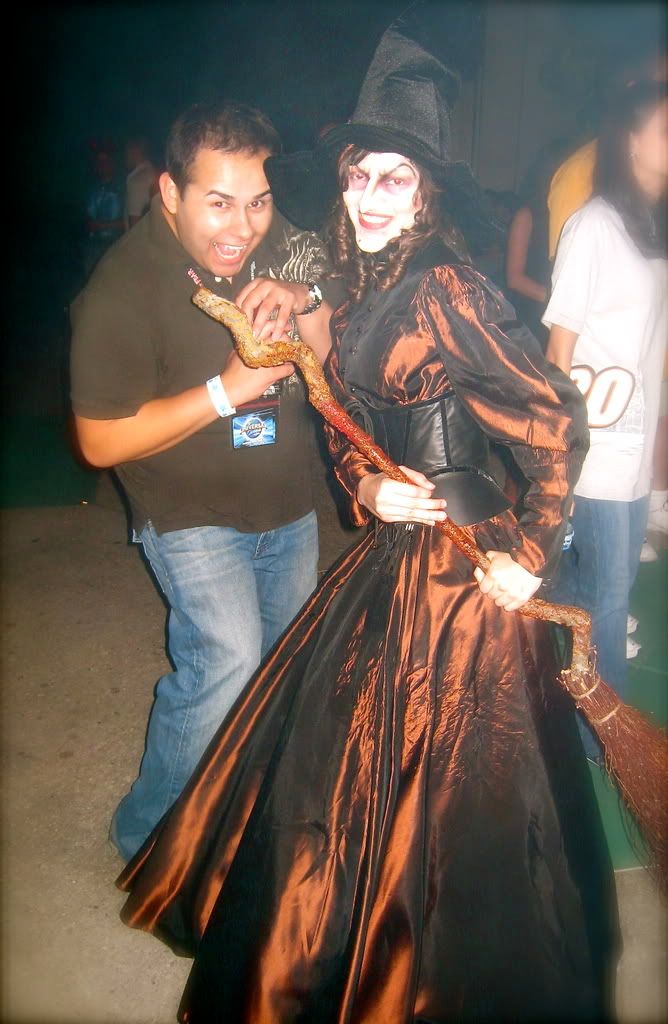 And Elphaba was there too!!
I don't know what happend to Boq..
Asylum in Wonderland pretty cool,but again not very scary...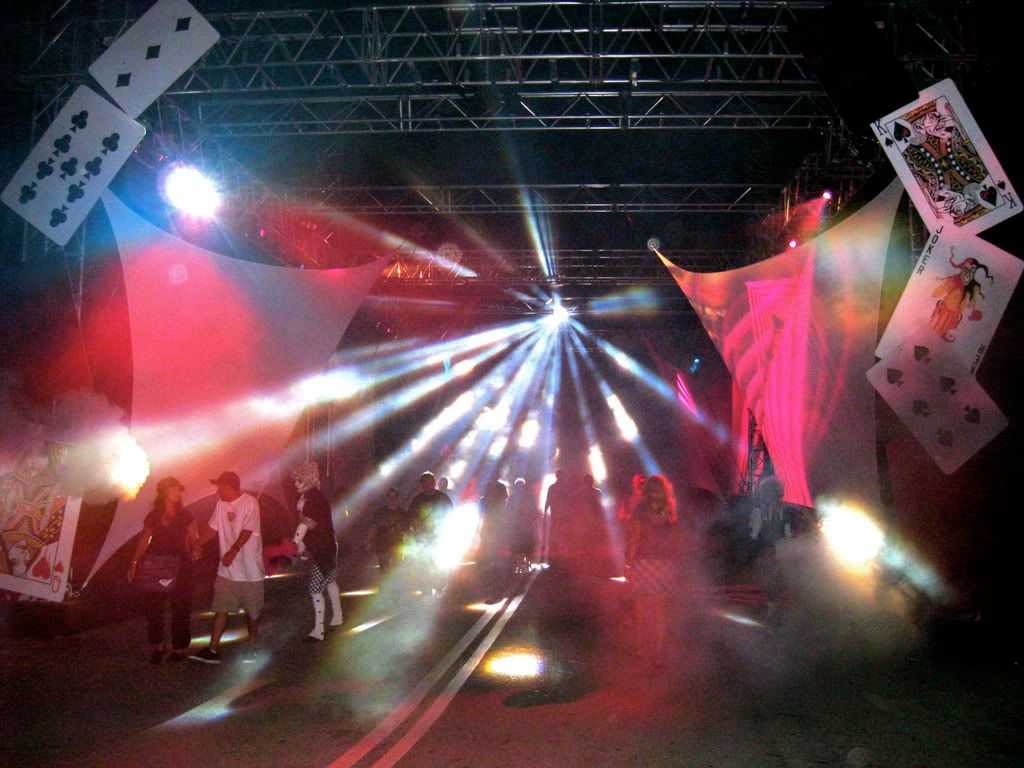 All the lights in the trees are pumpkins!
The Skool House
"The country's best Halloween event" I want to say yes, the overall event was amazing, themed better than Knotts and Universal Studios Hollywood, probably the best you can ever go to but it wasnt perfect, it did lack the one thing I need when I go to a Halloween event, the scares!!
I went to Hollywood's HHN several times last year and each night I was terrified in all the mazes and scarezones. Over in Orlando the mazes were scary but nothing as terrifying as what I had been in before and most of the reason for this was the scareactors, in Orlando they are just not as good as those in Hollywood.
Even though it lacked the scares it still was an amazing night.. The rest of the weekend was spent with Block Party Bash and The last night of Pleasure Island in WDW. And I'll post that over in the WDW section..
We bought the all night express pass for $70.00 and for a light night like that it was totally not worth the money, however if you go on a peak night it would be totally worth it the lines they have set up seem to go on for miles!! They also offer an after 10 express pass for $25.00 that would have been perfect for our situation that night.. although if they are sold out of express passes I doubt they would sell the after 10 pass. either way if you dont have an express pass get there early!
1 more thing.. I sure could have used this travel tip so I'm throwing this out there for those like me who didnt know.. I usually make a music video trip report but my video camera was stolen out of my bag after it had been handed to security at the airport.. I would have never thought people who work for the airport steal but they sure do!
learn from my mistakes kids! and have a great Halloween season!