Howdy folks!
Saturday morning , Ken and I hopped on a flight in San Francisco. Eleven hours later after flying into a monsoon, getting re-routed to Washington DC to refuel, flying into the monsoon again and having a Tower of Terror kind of ride and landing, we arrived at JFK airport in New York.
We rented a car and drove out to Long Island and stayed there overnight. The next morning we drove out to the Hamptons. We came to Southampton first. The mansions there were gorgeous. We arrived at the beach where it cost
$40
bucks to park!
Luckily, there were only a few other cars of people there besides ourselves
and no parking attendant collecting money.
The beach was gorgeous.
And so were the waves!
I had to put my fet in the Atlantic Ocean of course so I could compare it to the Pacific Ocean. It was not quite , but just about as cold!
We got back in the car and continued driving through the rest of the Hamptons. There were so many gorgeous homes and churches...way too many to take pictures of all of them.....but these were some of my favorites.
I wish this shot had come out better. The sign says "Princess Diner" and the roof of this place looked like a giant jewel.
Pumpkins!
Mickey's house and trash can?
This is a school.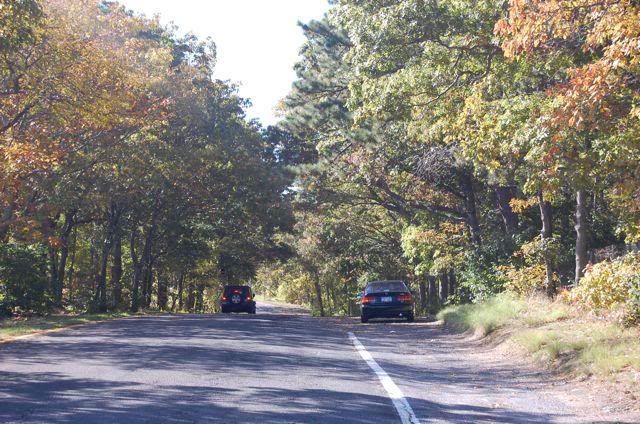 I had always wanted to see the East coast in the fall for all the gorgeous colors and I was thrilled to finally be able to do so!
Especially with this guy! : )