We were somewhere on the edge of the desert near Barstow when the drugs began to take hold........
Wait, wait, strike that; I'm thinking of Hunter S Thompson, back before Johnny Depp went to sea. This was last week; normal service has been resumed as soon as possible; please return the stewardess to her original upright position.
Hotel

OK, like HST, we checked into Children-Children.....I mean Circus Circus. We're not the types that need our hands held at a hotel. Just give us a clean bed with functional plumbing, AC and TV and we're generally fine. The rooms was actually quite nice; we'd made a point of getting one of the most recently refurbished-comfortable bed, flat screen, no problem. Unless you're one of the picky types that wants to have the bed made up with clean sheets
before
you arrive. Oh, they came to do it-at about 11 PM. The next day our asked for extra pillows arrived after a mere nine hours and three requests. Both the boy and I had money taken by the vending machine, at least he was able to share in the Vegas experience of putting money in a machine and not getting anything in return. (BTW, ever find it weird that a kid can't put one quarter in a slot machine to potentially win $1,000,000, but putting fifty bucks through an arcade game for tickets that can be exchanged for a plastic harmonica with a retail value of 89 cents is fine? Odd, that.) Oh, yeah, at least one of the four elevators was always malfunctioning (door stuck open-door closes but no movement-doors close with movement but no lights). After about the third of these incidents, I trotted down to talk with a supervisor. He said there was no record of these in the computer. Apparently I wasn't complaining in the correct manner; clearly my fault :bang:
Our last visit in 2002 we had a timeshare swap that overlooked the Bellagio fountains (which beat paying Bellagio prices and looking at the timeshare). Our view this time fell short,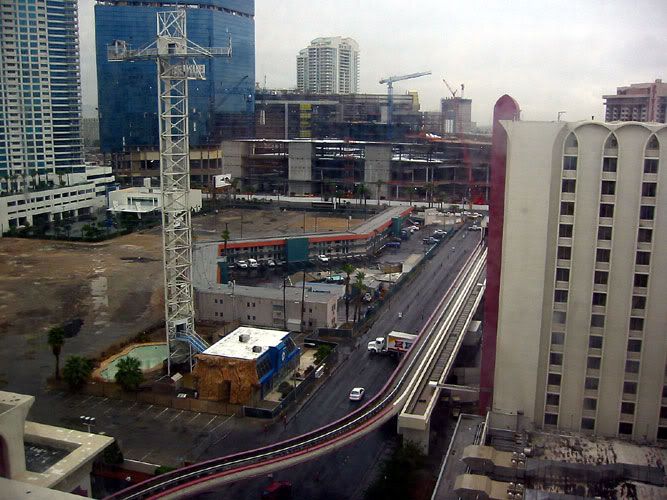 Well, the Kenyan acrobats on the midway were impressive; grown men limbo-ing under a 1 foot bar; that's something.
Buffets
Palace Station


I promise, this story does have some good, and even great moments, but none of them happened here. The Station casinos cater to locals, and this one was close, so we had dinner there one night. It wasn't bad, better than Hometown Buffet, but we could have done better.
The Orleans


We'd had Sunday Brunch here before, and it's a good for the price choice. Bacon was limp, but everything else was fine.
Paris


One might expect that this would be the best of the three, and one would be correct. Had some chicken tortelini (sp?), roast duck, potatoes au gratin, creme brulee, made to order crepes and more. It's a bit more expensive than some others; save $10 by going at lunch. Lunch ended at 3:30, and the line got noticeably longer as that time approached.
Gambling


Although it's a hole in the wall, the dealers at Slots o Fun, adjacent to CC were very friendly on both craps and blackjack. The one dealer in CC on the BJ table was a total stiff, and I didn't stay long. Final tally:

Video Poker down $60
Craps plus $8
Blackjack plus $45
Sports pending the Stanley Cup and college football champions.


Go Sharks!

Roll Tide!

Love-Cirque du Soleil-The Mirage

I was wary; chopping up music by the Fabs and re-editing. But one day I heard part of the soundtrack in a store, and it sounded OK. It was about 20 years ago today that I was first told the CDS puts on an entertaining evening. I figured this was going to be something that I would either really love or really hate. Well........


!!!:thumbup::yea: Obscene Gerund Amazing :yea::thumbup:
!!!
Rides and Amusements

Desparado-Buffalo Bills Casino (Primm, NV)


The first hyper coaster in the west, and I still prefer it to the slightly taller Goliath due to it's longer length, sustained speed and more hills with air time. It's gotten a bit rougher, but not too bad, especially compared to
Manhatten Express-New York New York


Now apparently called Roller Coaster, this has gone from rough to downright unpleasant-beyond Viper rough. Not since I was 5 years old have I ever wanted a coaster to end.

Speed-The Ride

My favorite coaster on the strip was closed for the season!?!

Tower Rides-Stratophere

Big Shot-It's the Maliboomer 1000 feet in the air. Whoo-hoo!

Intensity-A circle of 5 parirs of seats are suspended from a J-shaped support, which swings you over the side of the tower and spins. Not big on spinning these days, but had to go for it. It was over before I felt queasy.

X-treme-Picture a straight roller coaster track about 100 feet long. It tips over the edge of a tower 100s of feet above the ground, and doesn't stop until you reach the end, then tips up and back again. First time I've ever admitted to the boy that I was nervous before a ride. Mag brakes mean the stop is not too abrupt. Winner!

Adventuredome-Circus Circus

Comparing this to DL would be like comparing Sizzler to Steakhouse 55, and I'm not a moron. For what it is, and about $20 for an all day pass, it ain't bad. Canyon Blaster is a decent coaster. When I first read the description, I figured it was just an indoor version of The Demon at Great America, but it's better than that. Not worth $7 for one ride, but check it out if you get a day pass.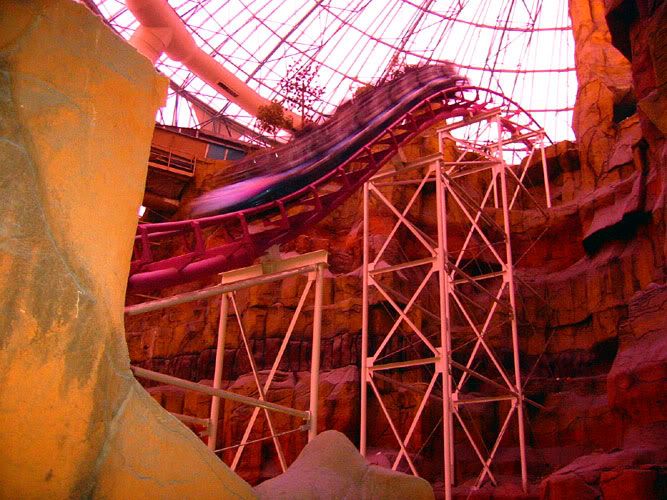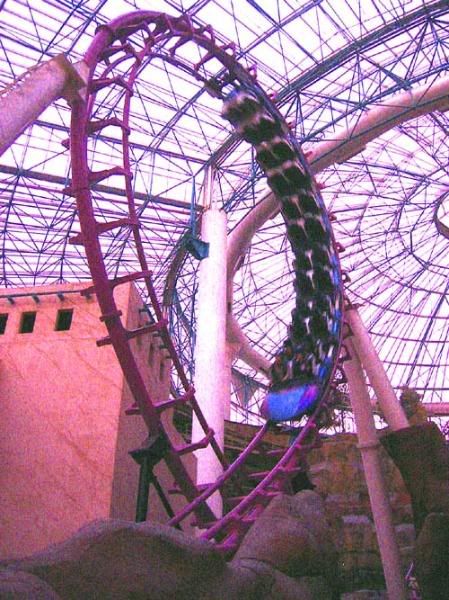 I took one spin on the new Disc-O which spins while going back and forth on a U shaped track. It's fun but once was enough; another 10 seconds would've done me in.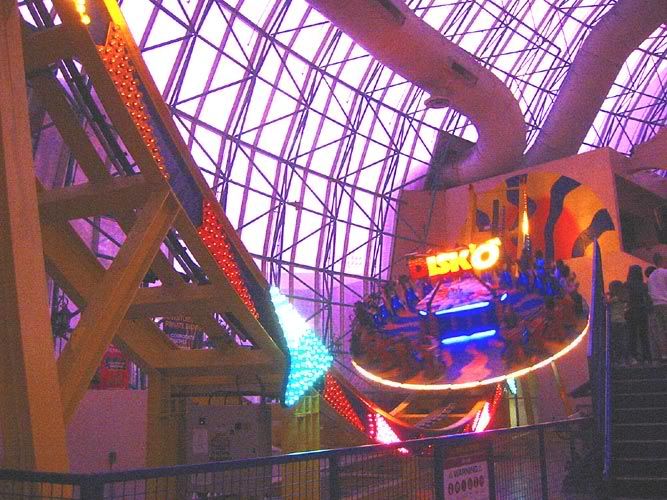 While I was gambling, the boy was at the AD, and spent 3-4 hours straight playing lazer tag (not an extra cost surprisingly). He got me in there once, and anhialated me. I got even on Buzz and Midway Mania after we got to DL. There was an extra charge for the rock climbing wall. He was once invited to join an indoor rock climbing team, and is very much in his element climbing.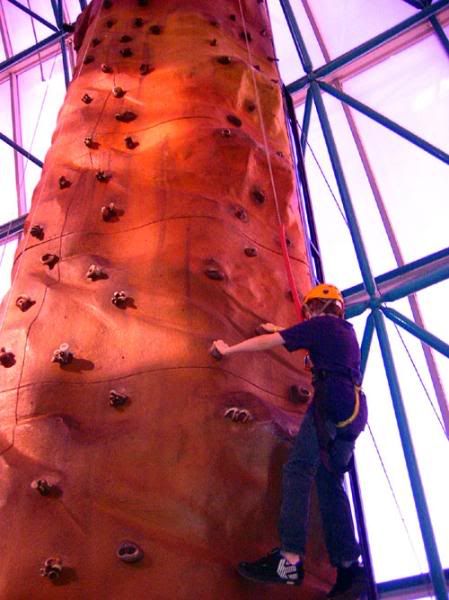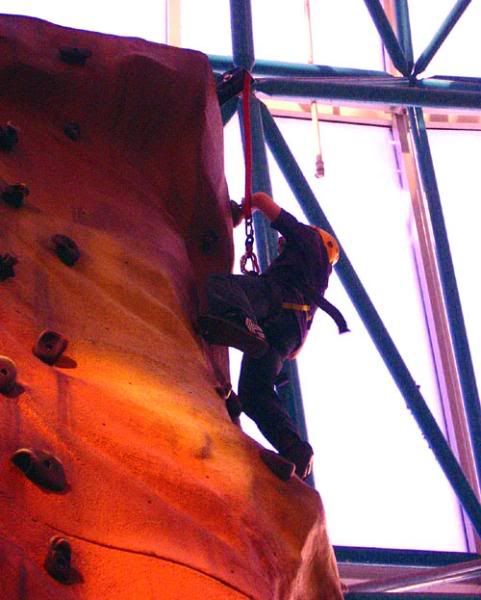 Valley of Fire State Park


But why a fake rock when there are real ones 40 miles north of town. Just exit by the Sinclair station on the reservation with the massive selection of fireworks, drive a dozen miles through the desert, and, well, these say more than words.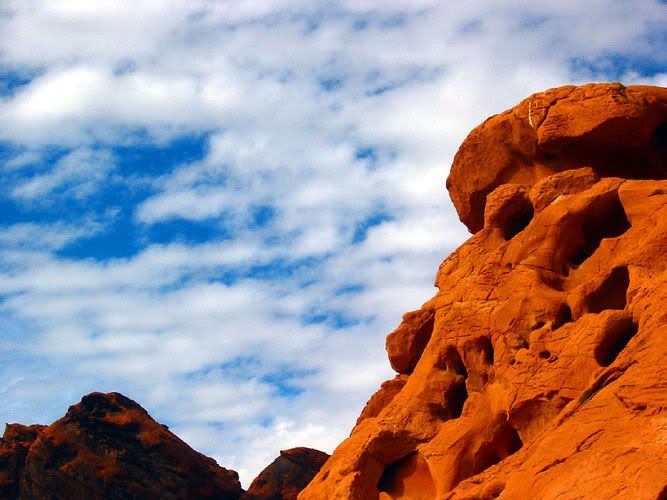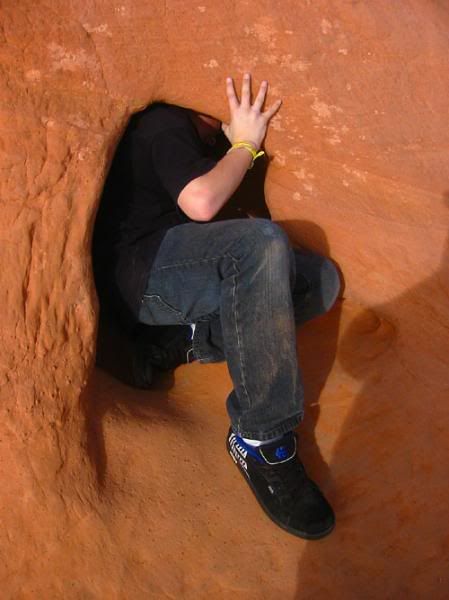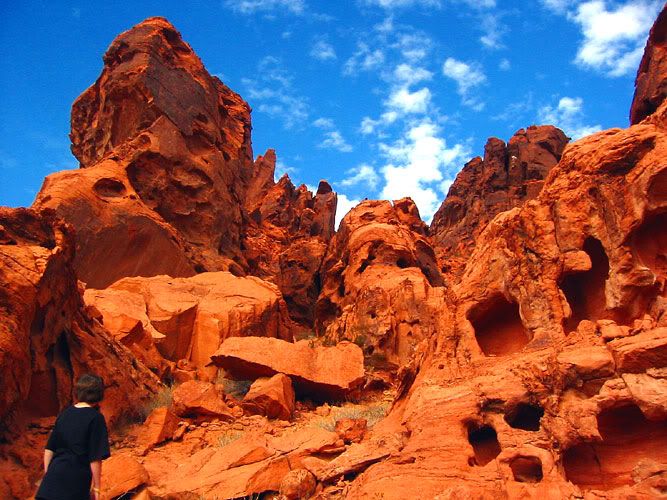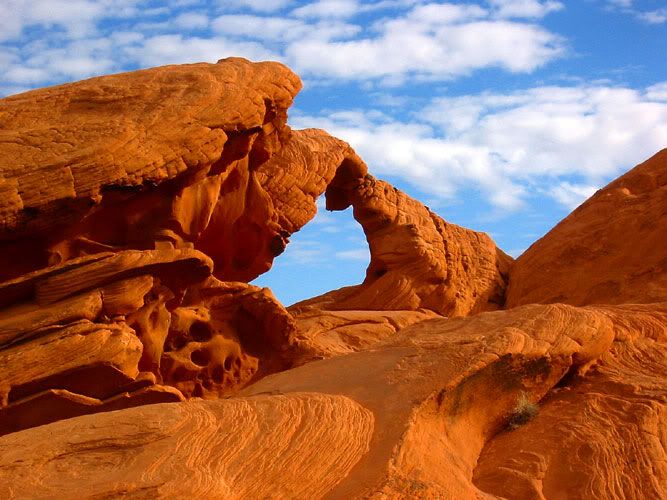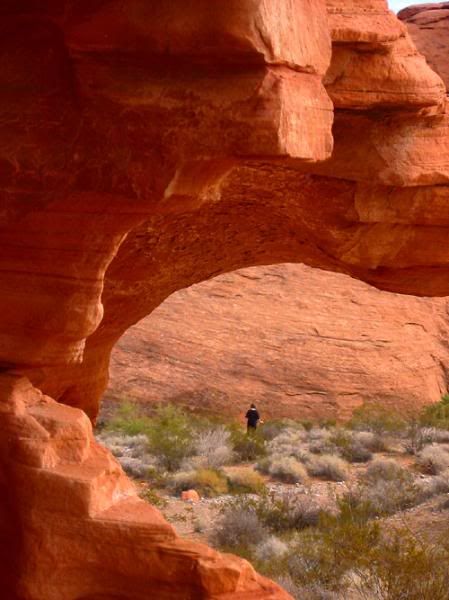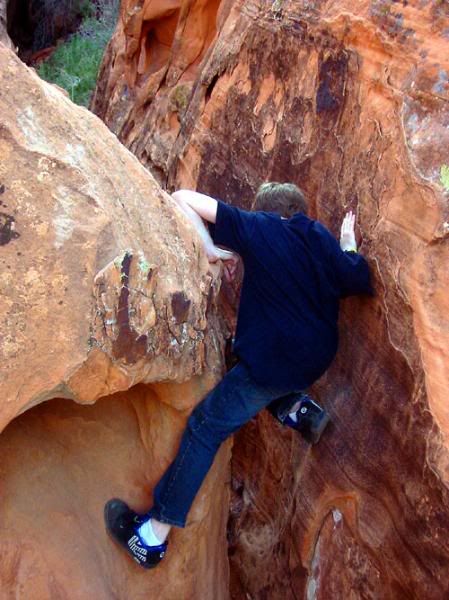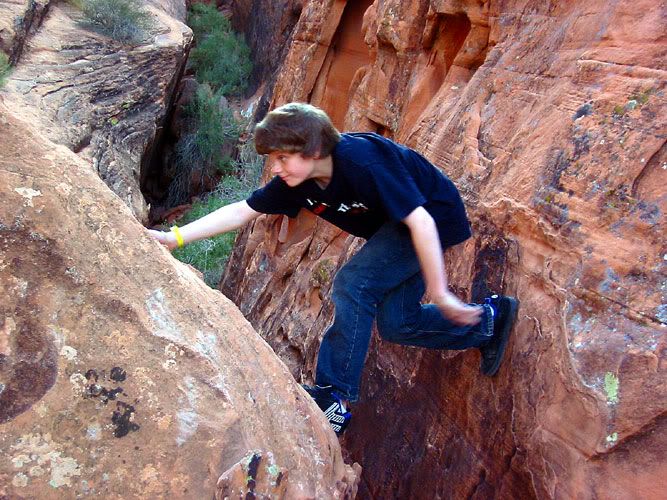 After we left Vegas, it was off to Walt's original Magic Kingdom. Lots of words and pics are here:

http://micechat.com/forums/disneylan...v-26-30-a.html
Thanks for looking!
A bientot.