Earlier in November my mother, brother, and I joined my aunt in San Francisco to see the New Academy of Sciences. I used to love going there (the old one) when I was little, so I was naturally very excited to see how it's been completely rebuilt!
We got there well before opening at 11am, and we got in the LONGEST LINE I'D EVER SEEN (and I go to DL!). I swear, it was hundreds of people long, and
multiple
times longer than say, the line outside the Disneyana store before a new merch release, or the line to be in the concert audiences during the Christmas Special filming. I'm talking LONG.
We did not expect the place to be that packed. We had DLR status wait times for some features (the rainforest sphere area, which we was the only thing we did not get to see), and it took all of my crowd navigation skills to handle the day. That said, it was still very enjoyable, and I would currently recommend it to anyone who can handle a busy day at DL. Plan to spend the whole day there! For those that don't like crowds or get claustraphobic, I'd say to wait a few more months, when it's not so new and hopefully less crowded.
We started off in the basement floor, which is the aquarium. I love looking at pretty fish, so this comprised a lot of my picture-taking! For my TR, I will start with the fishies for my first segment:
Here's some familiar faces!
I found
Gil
(with my bro Jesse),
Marlon
and
Nemo
, and
Dory
!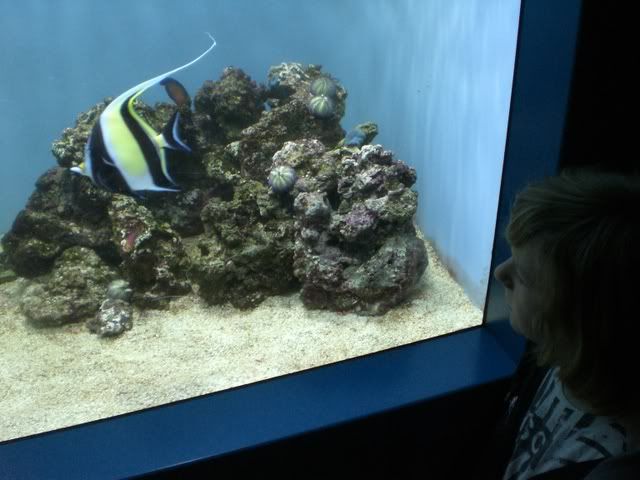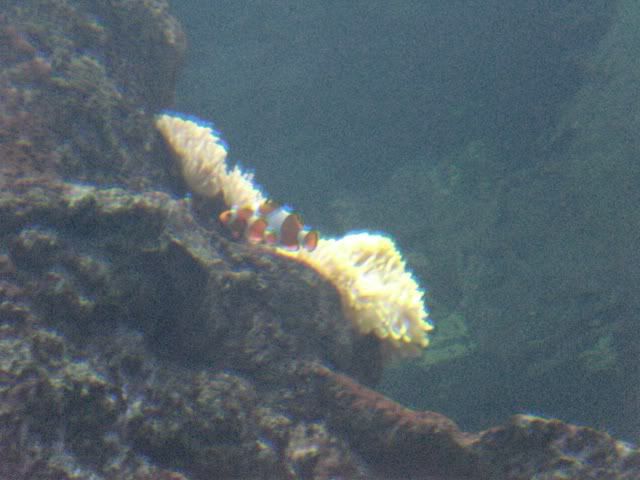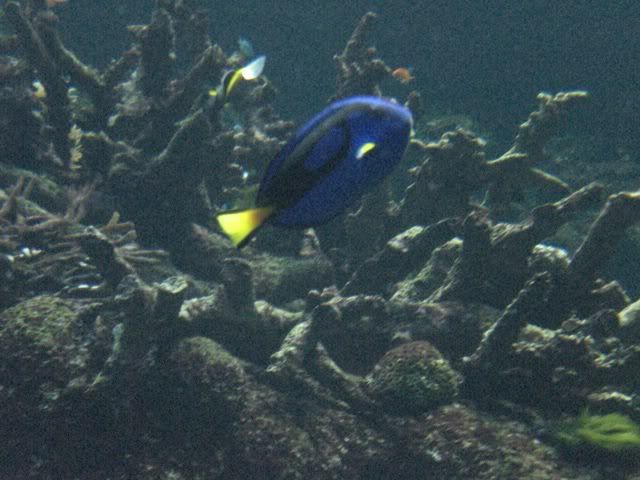 There was a
GIANT
tank full of fish; complete will a
real life scuba diver
, cleaning the glass.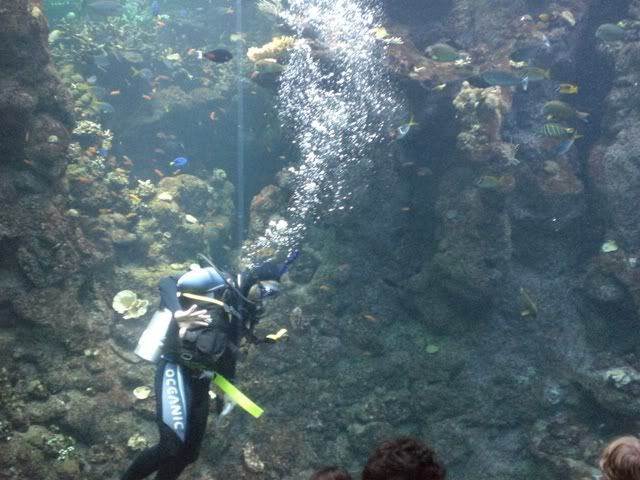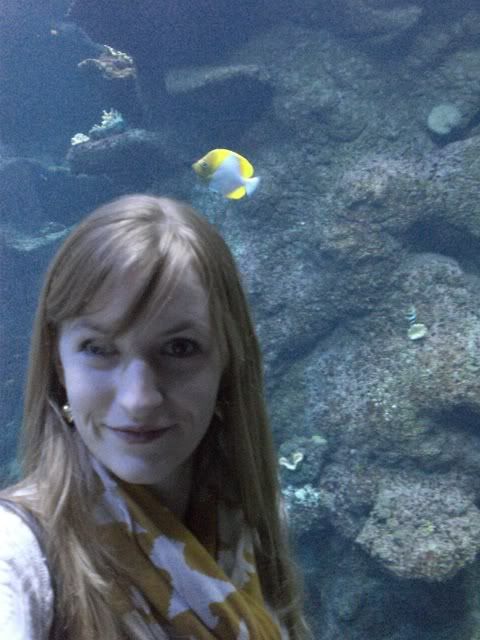 A
blue
starfish!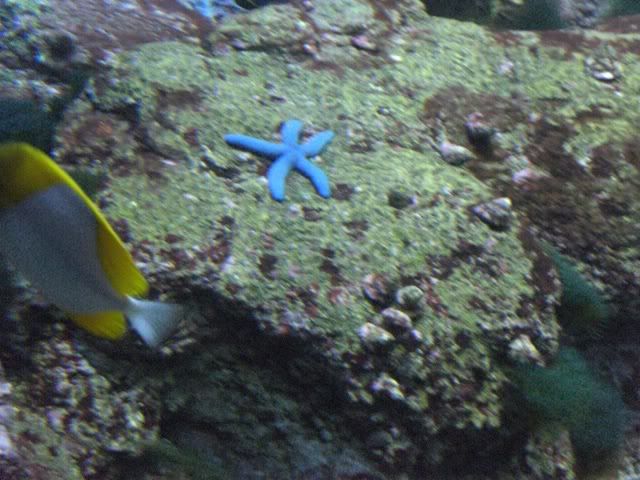 Some
pink spikey
thingy: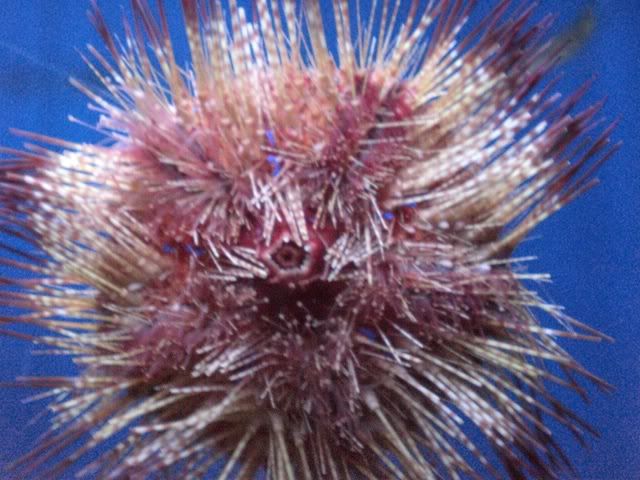 The big spotty eel
smiles
for my camera!
Look at that grin!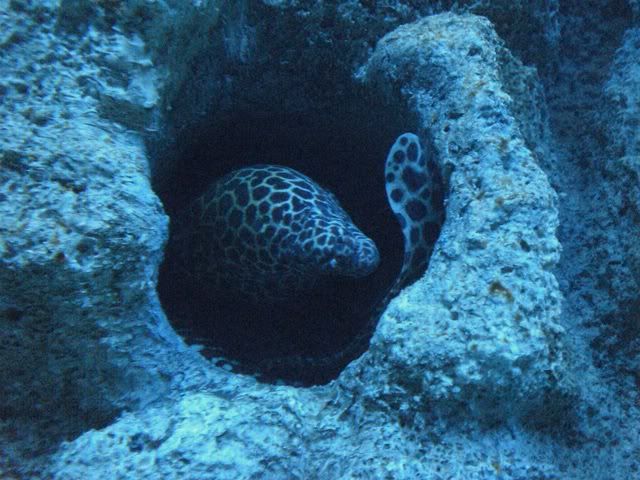 Pretty little things, starfish, eh?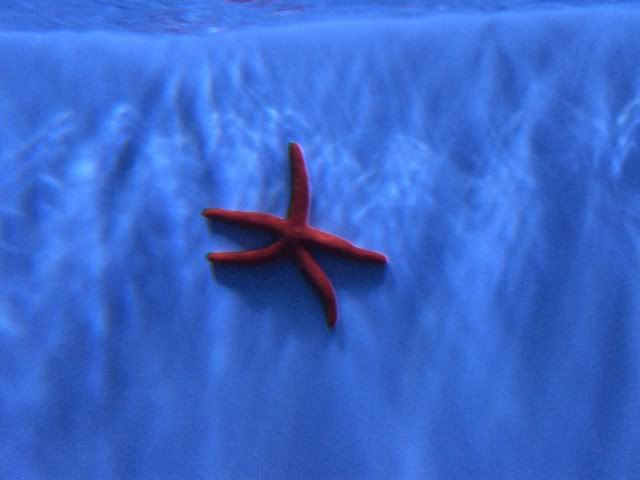 The perfect fish face: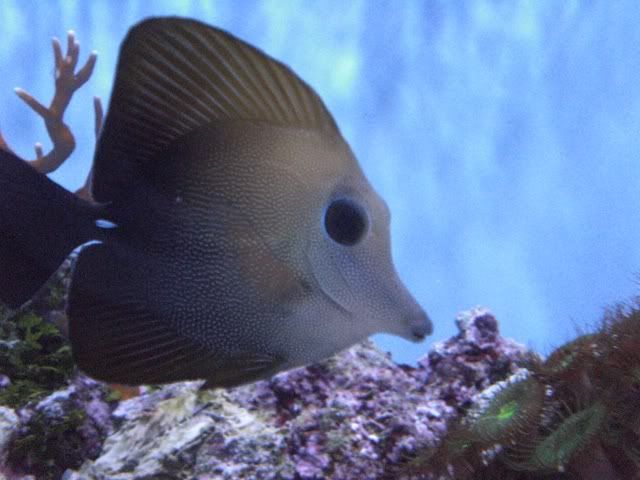 BEAUTIFUL

colors!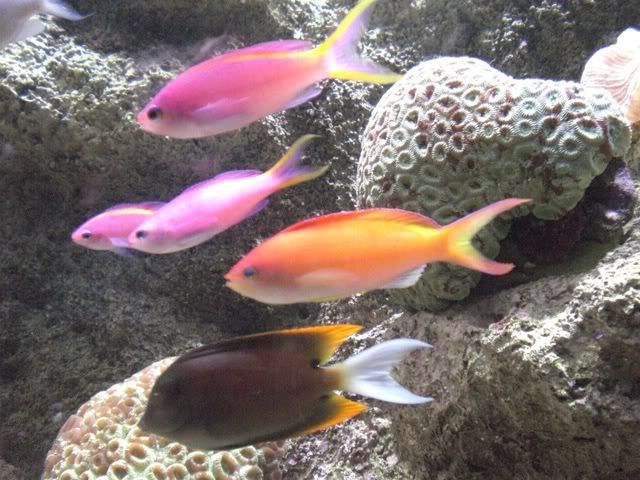 Not alive. The amount of seahorses killed for homeopathic remedies, especially in Asia, is very sad. Please don't support the killing of ocean animals for tourists by buying dried starfish or seahorses!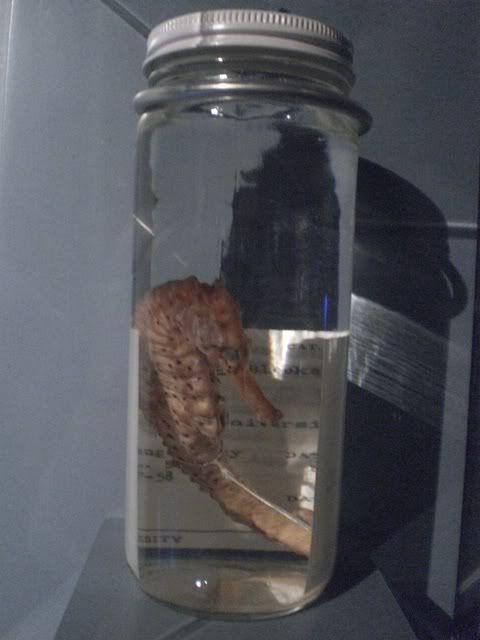 The
lionfish
. SO COOL!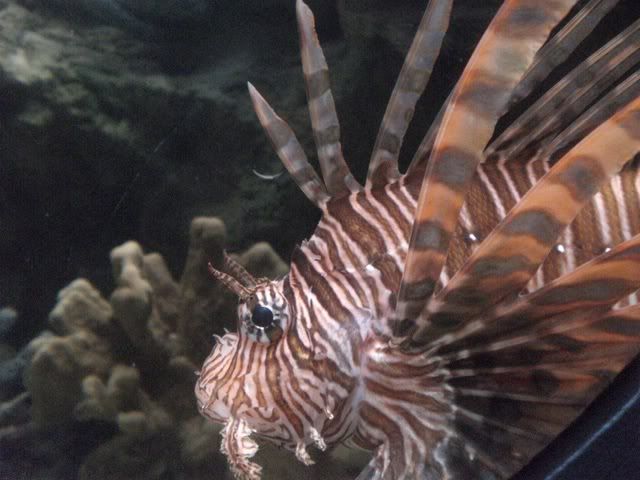 A
really
,
really
,
really
large anemone. Like, big enough to give it a
hug
.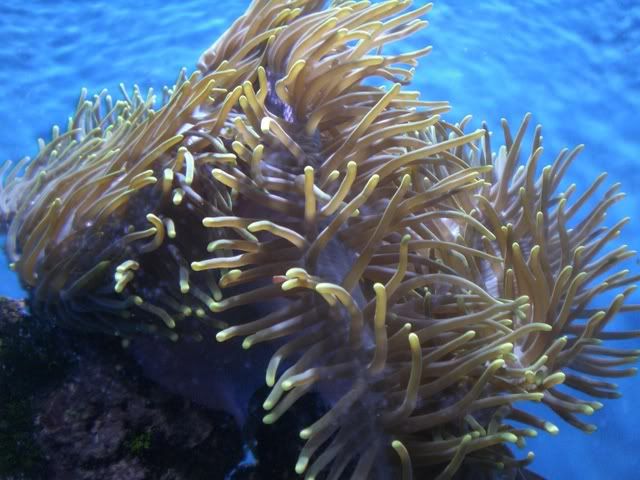 Cute, lumpy little tree frogs!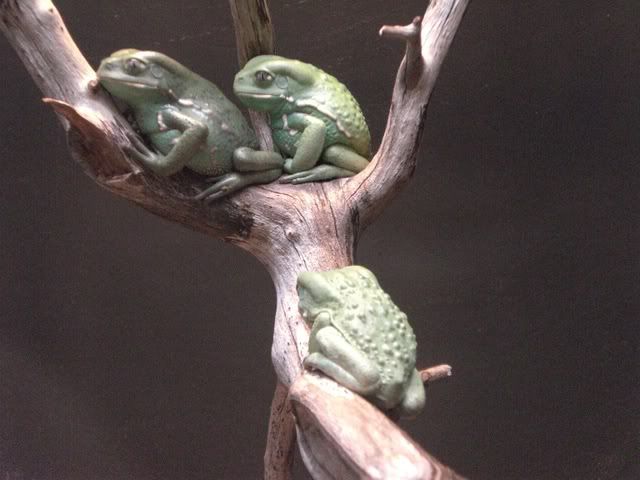 Apparently, this was all found in the
stomach
of a shark!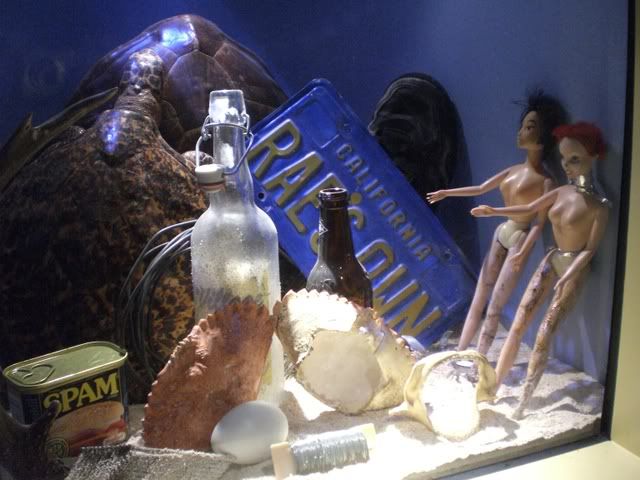 A very
lacey
little fish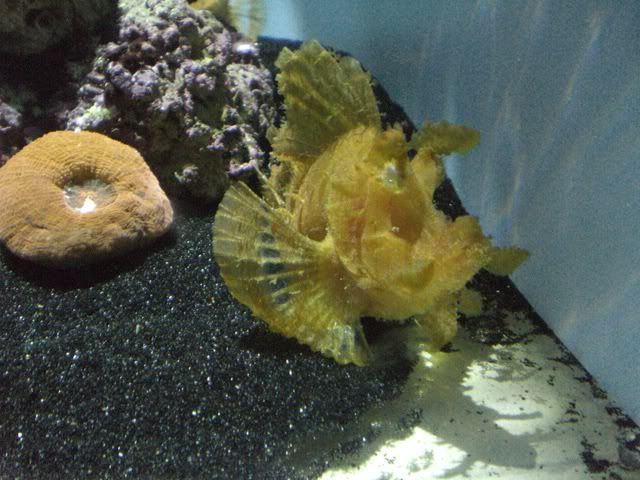 These guys are long and skinny to disguse themselves as leaves or reeds.
Kind of like the stick bugs of the sea!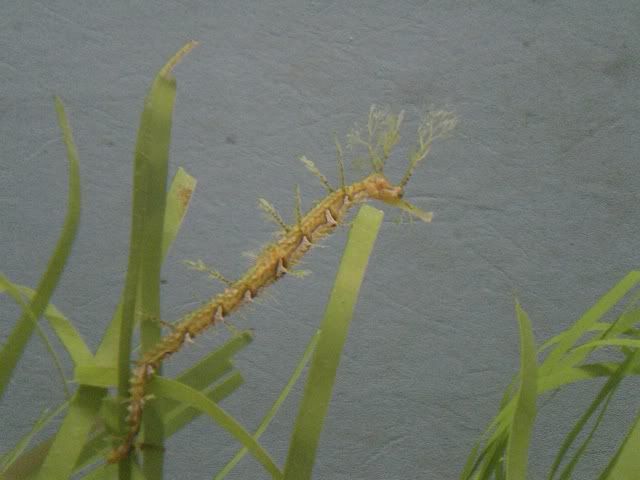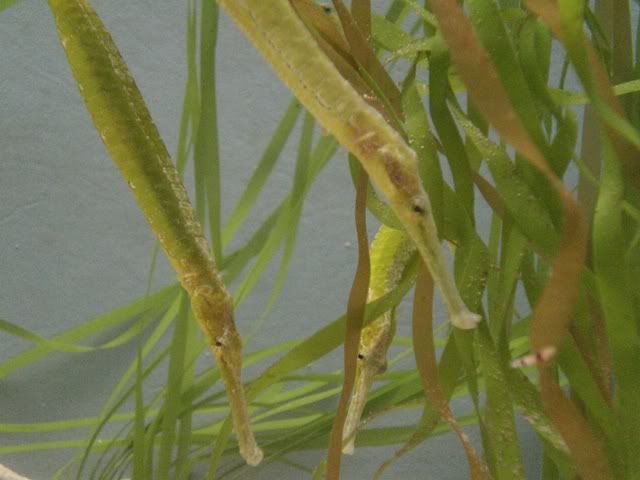 Jesse
(to the left) watches the jelly tank.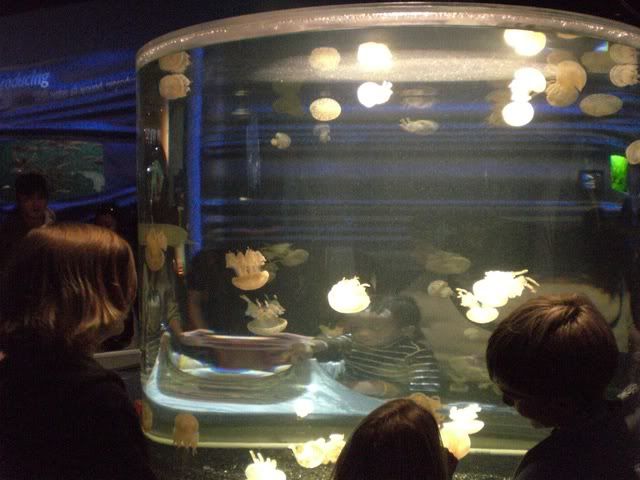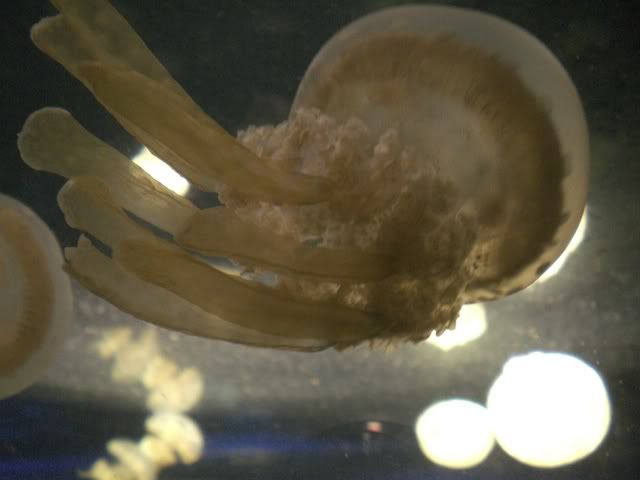 A giant nautilus! I've never seen one before, just their shells. A mathmetician's favorite sea creature.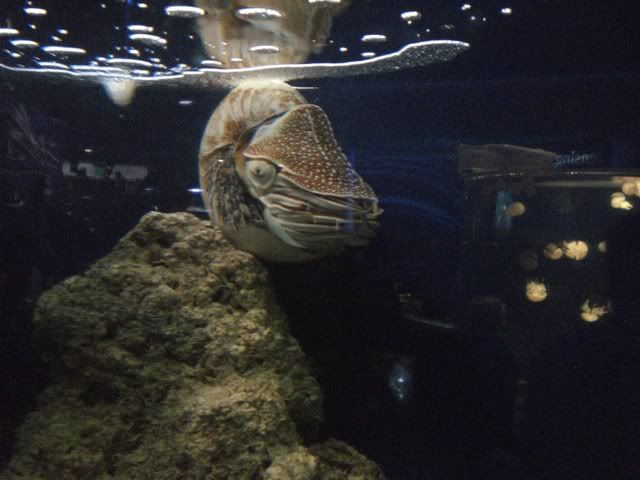 Very large and
rotund
fishies: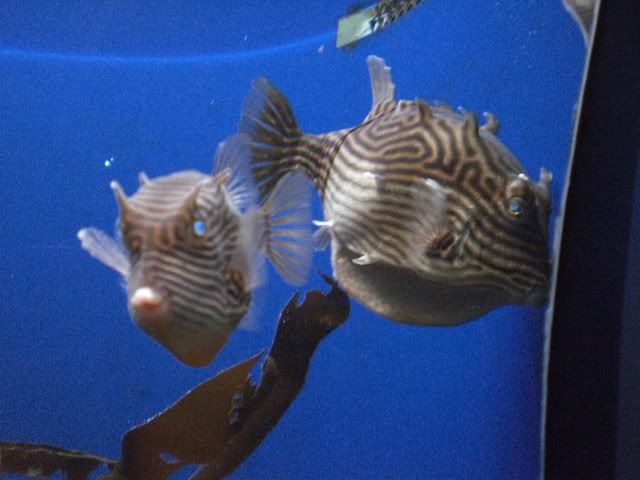 A pretty little tank with a pretty little fish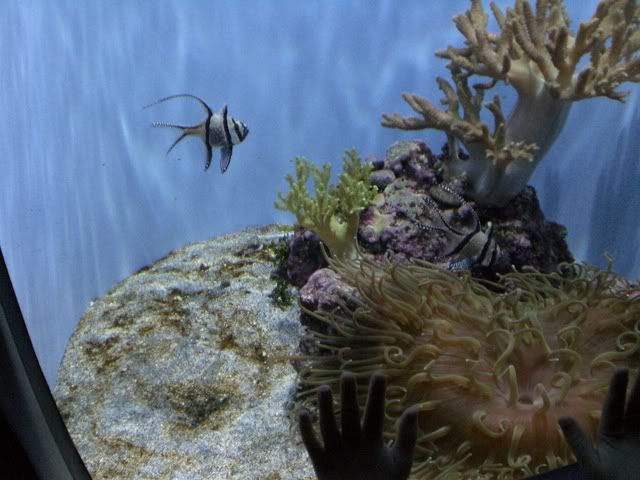 Some big
orange
lizards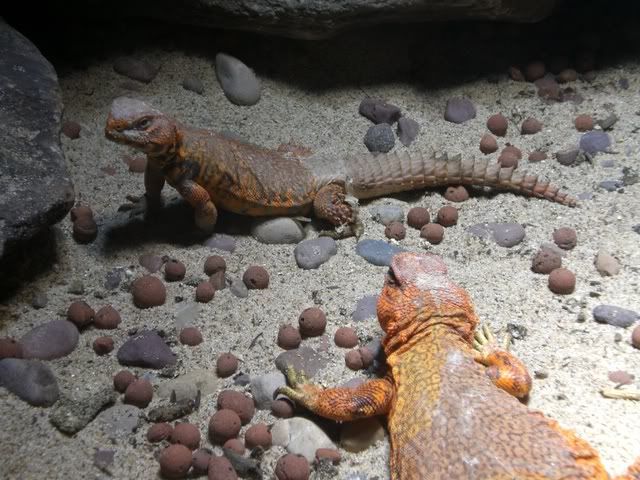 Some really
BIG
fish things.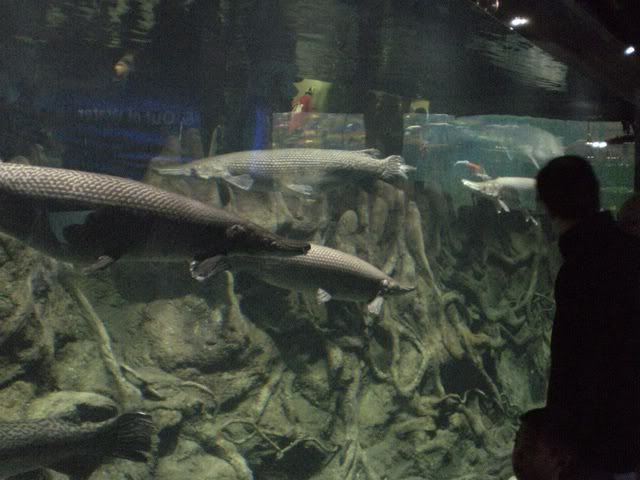 A very colorful tank w/ anemones and starfish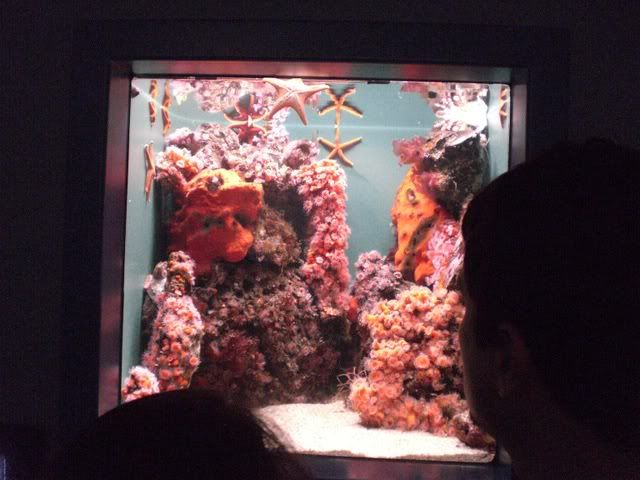 The interactive tidepool, with my brother
touching
a starfish. (I touched an
urchin
)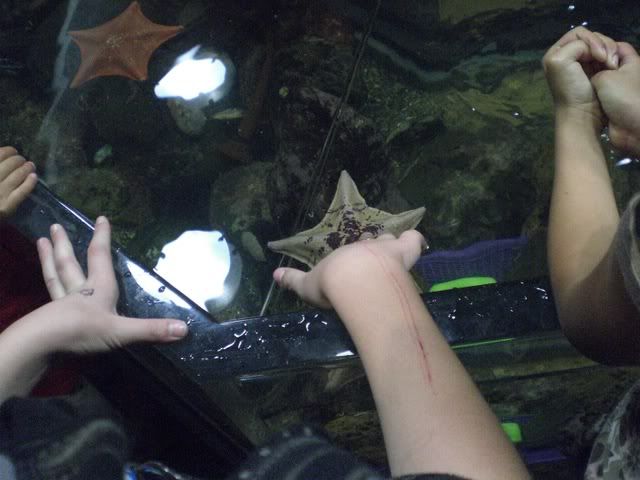 Very transparent moon jellies. Bet this guy with his fancy camera would have much better pictures than I do!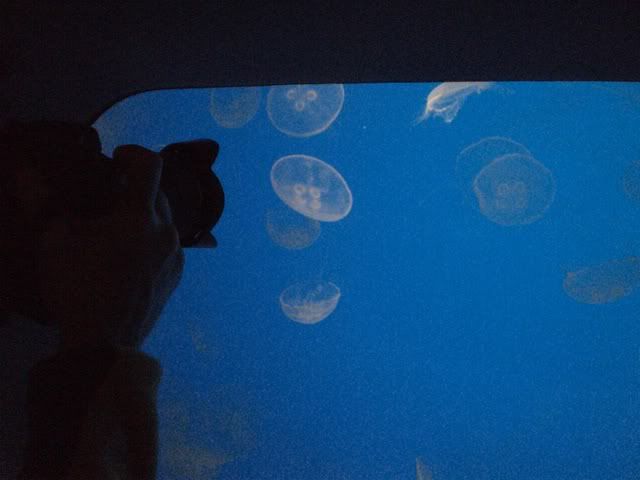 Sand dollars! They are
purple
and kind of
fuzzy
, and they stand themselves up and scoot around. Very different than the dead white shells you find on the beach.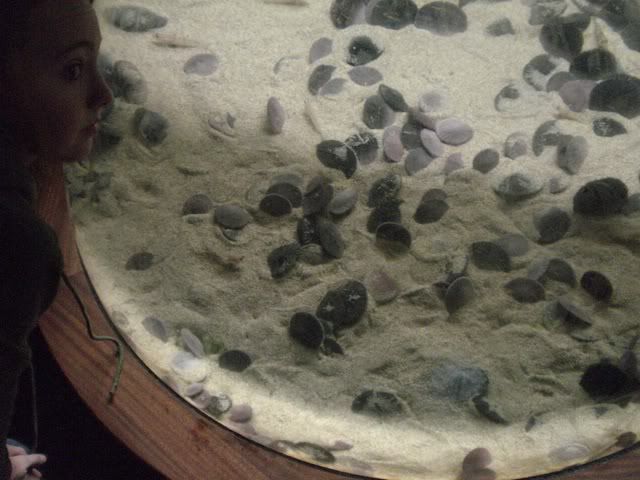 A VERY LARGE FISH: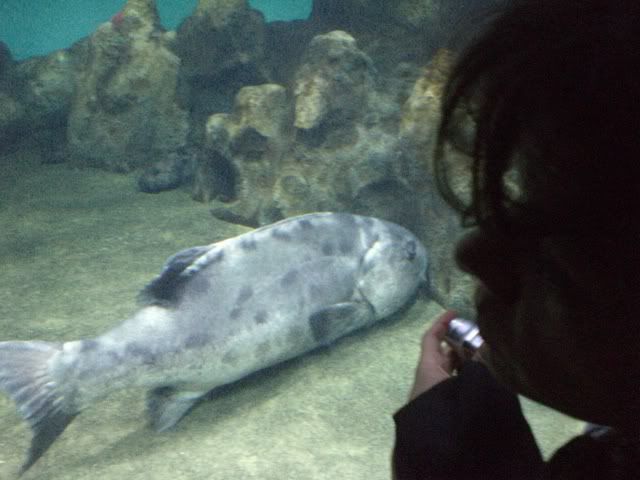 That's it for the aquarium, the rest
to be continued...