Last night, I attended a reception at Madame Tussauds at the Venetian in Las Vegas. Madame Tussauds has over 100 lifelike wax figures, ranging from historical figures to modern celebrities. Unlike other museums, visitors are encouraged to touch and pose with the figures on display. It's great fun and a nice break from casino hopping on your Vegas vacation.
At the entrance to the museum, Craig . . . Daniel Craig.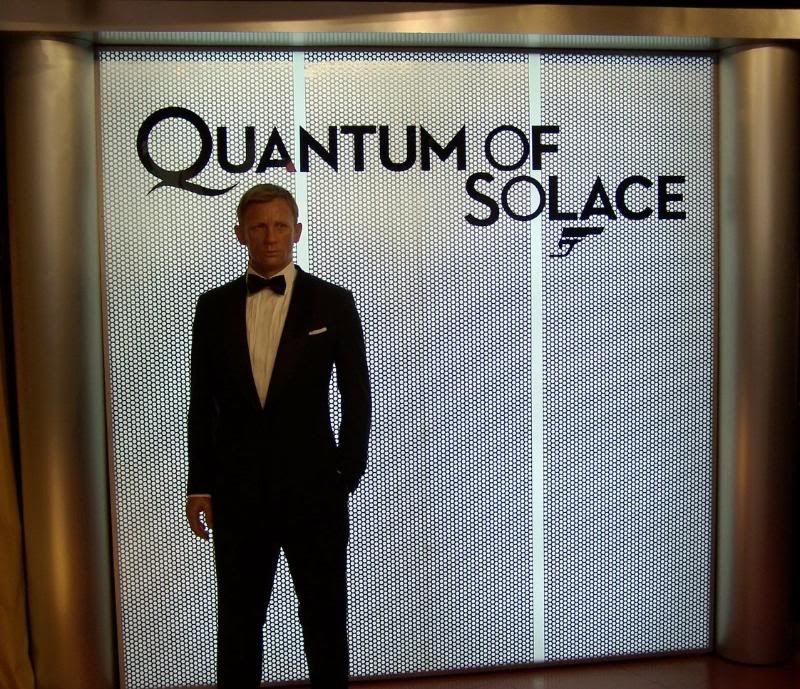 The reception was held in the Spirit of America room, which contains many iconic and historical figures.
Here, I attempt to share a great moment with Mr. Lincoln:
Abe refused to stand up or talk. Moving on . . .
Ben Franklin and George Washington, feeling like 101 dollars:
John F. . . .
. . . and Jackie Kennedy: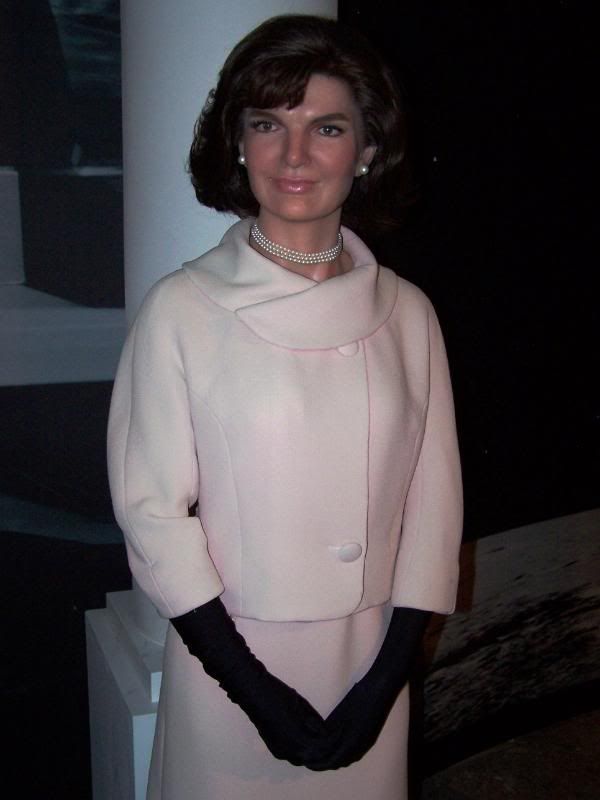 Martin Luther King, Jr.:
Muhammad Ali:
Lucille Ball:
John Wayne:
First man on the moon, Neil Armstrong:
Not American, but still earning her own section of the room, Princess Di: