Stay-cations. The newest buzzword for travel these days. It means, with today's troubled economy, it is easy to stay nearby and see the sites. Colorado is a great state in that way-built on tourism and ranching, there is a ton of stuff to do!
My partner and I have needed to get away for some time. There is a high possiblity of his losing his job soon; and my own difficulties in my place of employ have narrowed down travel options. We're conserving, to be sure, but, well, I was born under the sign of pisces, and we are known for our abilities to roam and see the world. We needed a weekend to get away.
Penelope is our corgi and not as experienced as a world traveller. So we decided it was time for our little girl to see Colorado. If we get a job out of state, she's going to have learn how to handle long hours in the truck, and this might be a good training ground.
We elected to head to the San Luis Valley. There, we would take up residency at the Best Western Movie Manor. Kitsch to the max, all hotel rooms face the local drive in theatre...and sound is pumped into all the rooms. Wickedly stupid and terrifically fun. Check it out!
Penelope inspects the snack-stash in the bed of the pick-up. No, she didn't ride back there, but the back gate was open and I needed her to hold up as we got ready.
Penn's and myself discuss the road trip. Four hours until the destination.
Penelope doesn't really like road trips...but if the family is together, even our small one, she's good to go.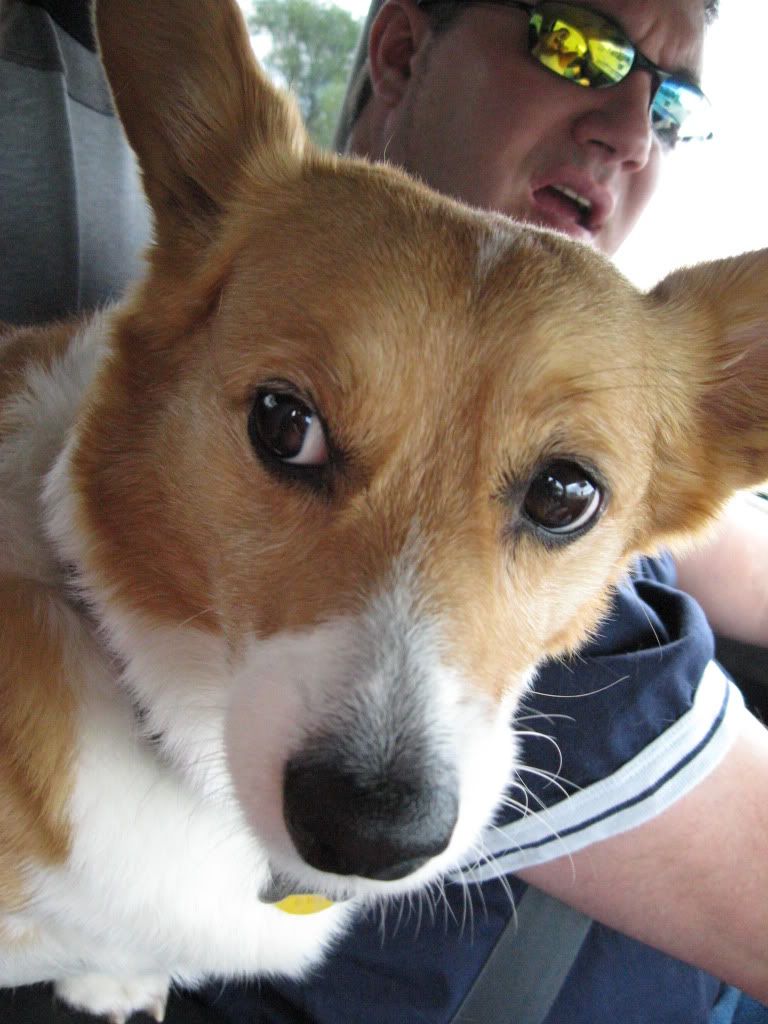 My partner and I used to come down here when it was THE place for racing. But as soon as it started doing well, it closed for some reason!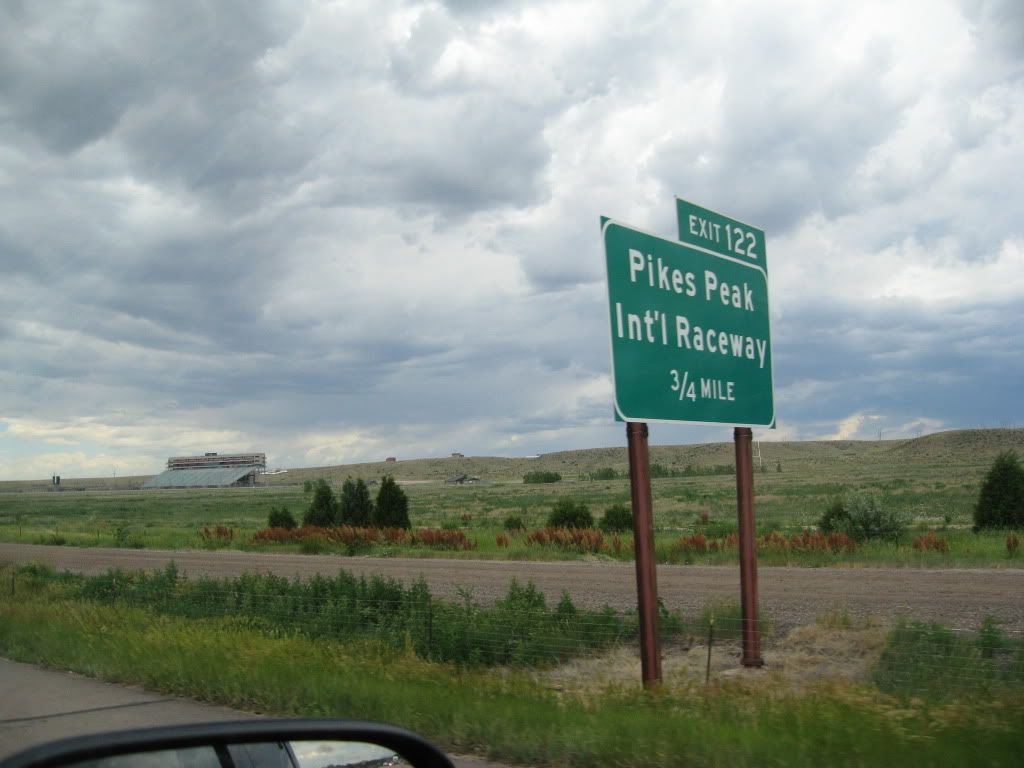 This Friday, as we drove to Monte Vista, the Department of Highways decided to reroute all traffic. THis added another 2 hours of drive times. And for those two hours of small towns, this is all we saw...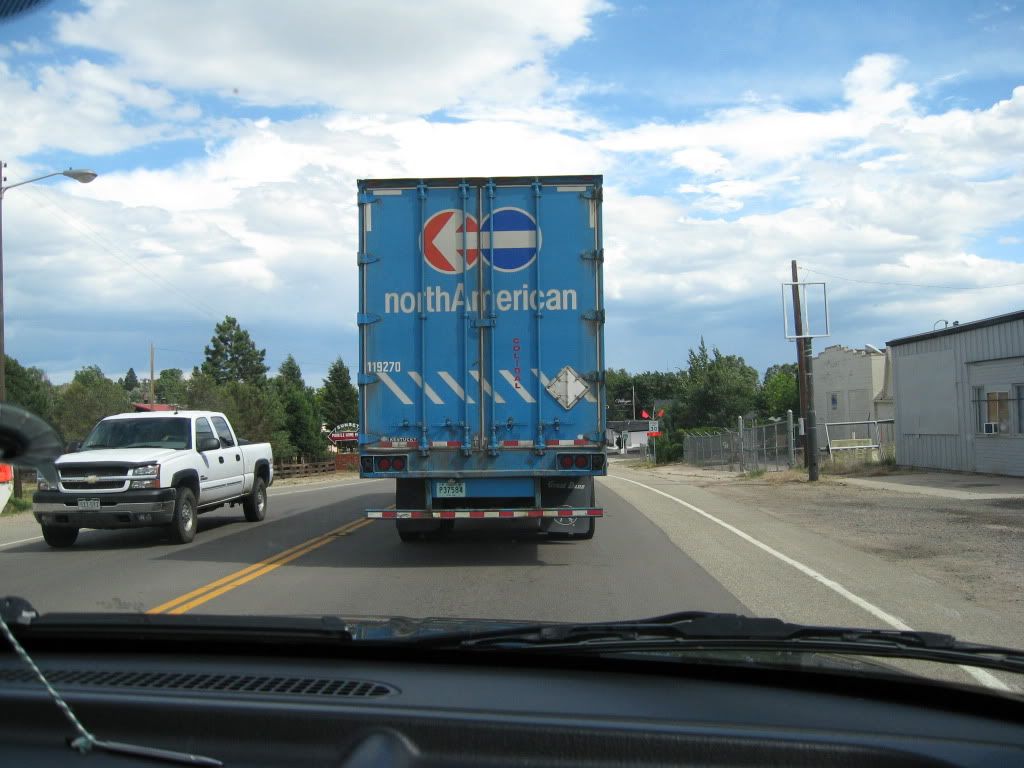 We got the Humphrey Bogart room. Each room is decorated in great campy film strips and reels.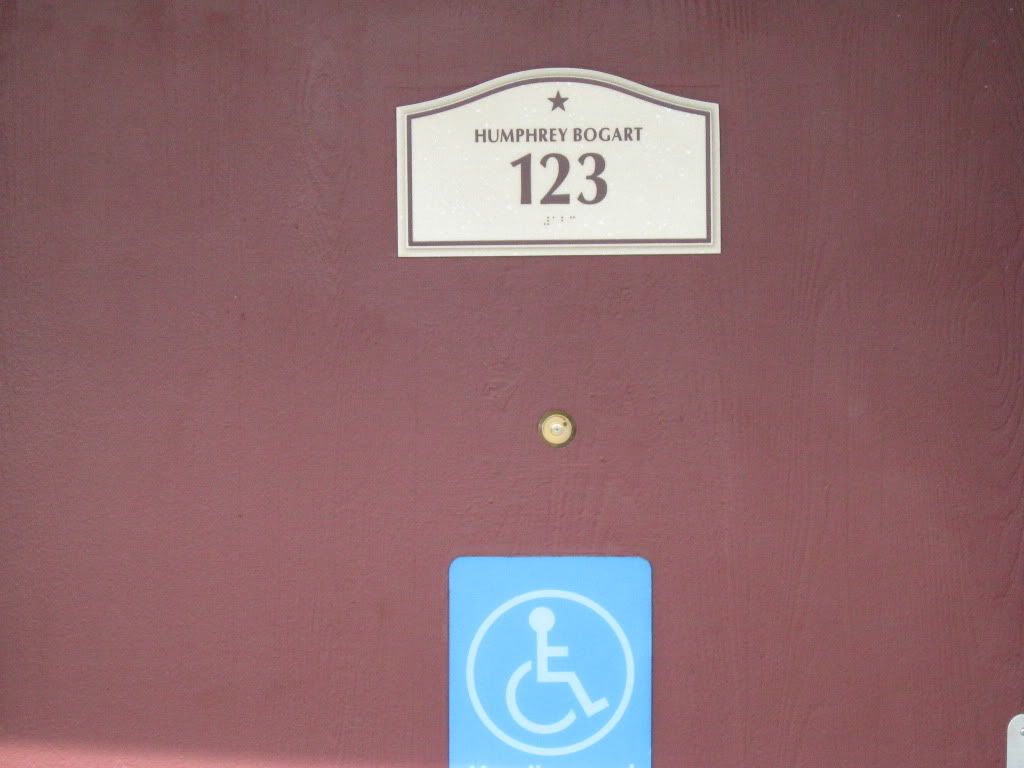 Here is the view from our ground level room. The movie on this screen would be "Up." Yep, Disney. Didn't plan it that way, but it worked for me and my partner. That building in the foreground is the snackbar and the owner's home as well!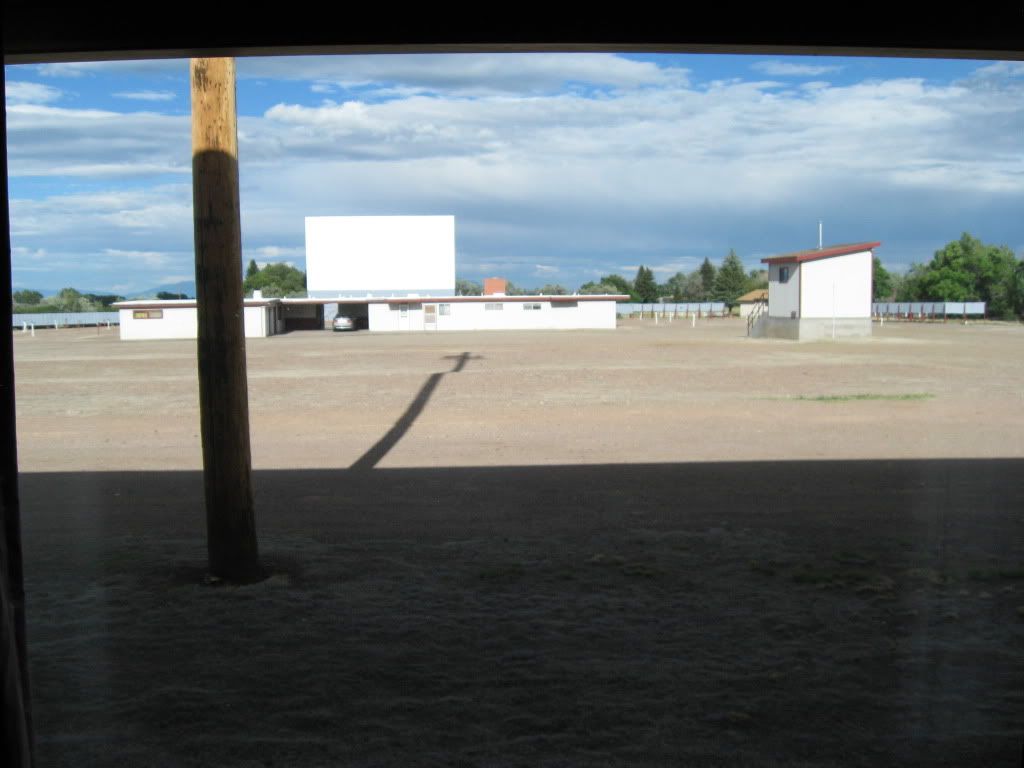 And then there is a second screen, playing 'Land of the Lost.' It is off to the right. We'll probably watch that tonight.
My partner waiting for the movie to start. We had huge thunderstorms this Friday and tornado warnings on the high plains here.
THere's a story behind this picture. My little corgi LOVES popcorn. I can't say the word at home, I can sign the word at home and I can't even say the word in French. She knows the word popcorn in three different languages. So when I walked over to buy a bag before the flick and she saw me from the bed here, she went ape. If you look between us, she even offered me her "baby-blue" toy to get my attention--just for one tiny morsel. Heck, she's not even allowed on the beds at home, so she's really digging this trip!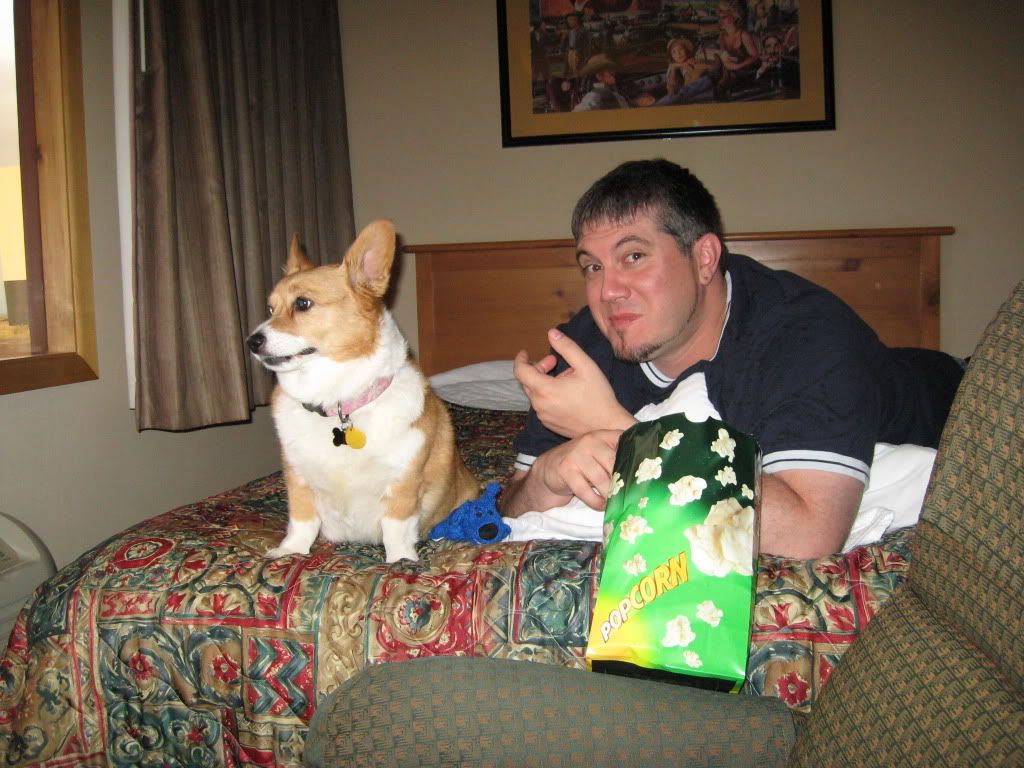 Well, we're on the road right now, so I'll publish today's pictures tomorrow. We spent the day at the Great Sand Dunes National Park. Tonight we'll watch another movie.
Thanks for coming with us!
Peace,
Roo