So how many people on here post a trip report, while still on their trip?
That's the conveniences of having a laptop and portable internet everyone!
So this morning, at about ten to 8, I headed out on the road, leaving Anaheim and bound for camping in the local San Bernardino Mountains. My destination: Dogwood Campground. A beautiful jewel nestled between Lake Arrowhead and the small town of Blue Jay. Now I've gone camping in Big Bear before and my campground of choice there is Pineknot, right next to Snow Summit ski area. But I wanted something more exclusive, something a lil more off the beaten path sorta speak and believe me, I chose the right place. Juuuuust not the right time. I'm still battling the remains of a flu, just the nagging cough and for part of this morning, I was feeling like it was a mistake being up here. Took me a few hours to set up camp than it would normally would. For most of the morning and early part of the afternoon, I just sat in my lounge chair at the back of my SUV and snoozed off and on. What also didn't help that the site they gave me, was all on a slope. So I had to climb a little hill to get back up to my car as I was unloading, taking breaks here and there to get the rest I needed. But otherwise, it was pretty nice up here, and barely anyone around. So needless to say, it's nice and quiet. Matter of fact, I'm typing this up by the light of my propane lantern at night, campfire roaring nearby, and I'm hearing coyotes in the background. About shortly after 12 noon, I realized that I needed some sock bulbs for my propane lantern, so I went into both Blue Jay and Lake Arrowhead to try to find what I needed, but it was nowhere to be found. So I had to do the inevitable that I was trying to avoid, take the half hour drive to Big Bear and go to the K-Mart there. While there, I went by the Moonridge Zoo and snapped some pictures. And I stopped by the shopping village on the way out, and there is this Christmas Store that I think is the LAST place ANYWHERE in Southern California where one can buy Dept 56 merchandise, which has gone completely bankrupt and is nowhere else to be found. Anyways, I left BB and came back to the campground, fixed dinner and here I am. Here come the pics. Enjoy!
Big Bear pictures by aidensdaddy2k9 - Photobucket
My campsite:
Here's what was behind my site. Nothing but open land: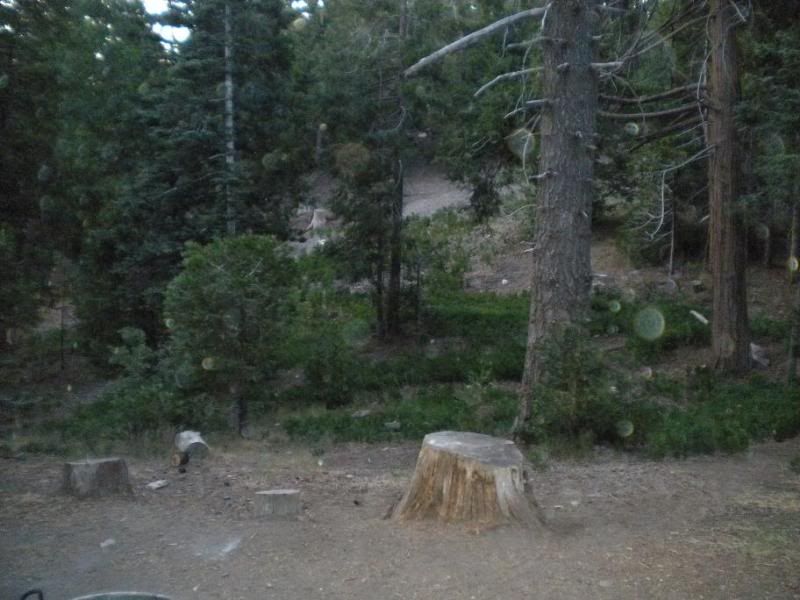 Mule Deer from a far
Coyote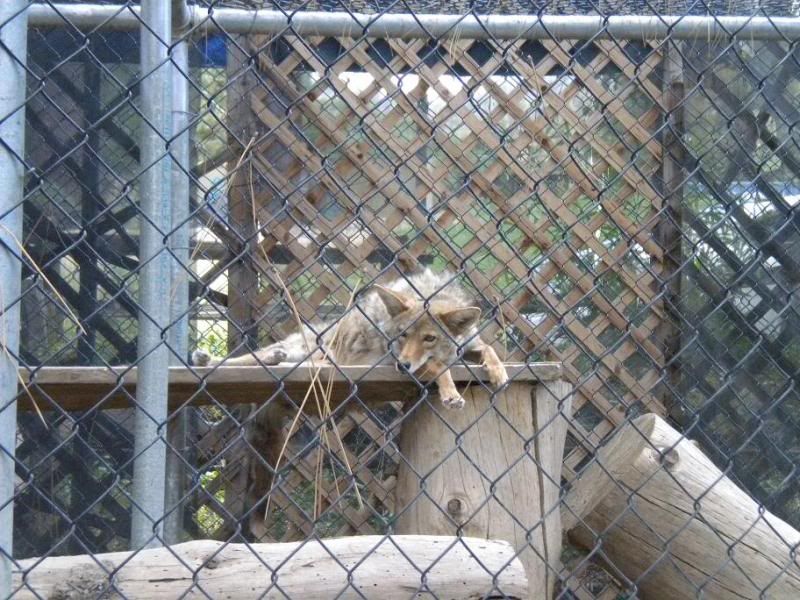 Grizzly Bear taking a nap
Another Grizzly making the paces: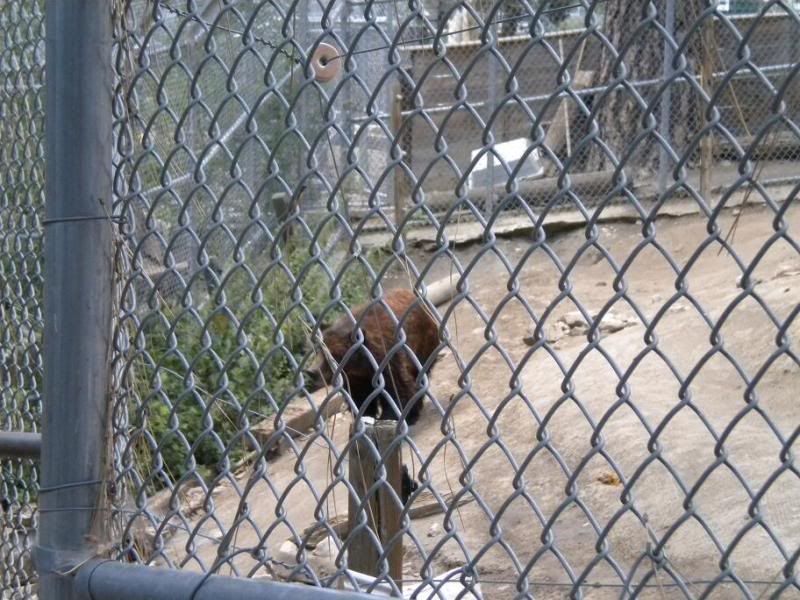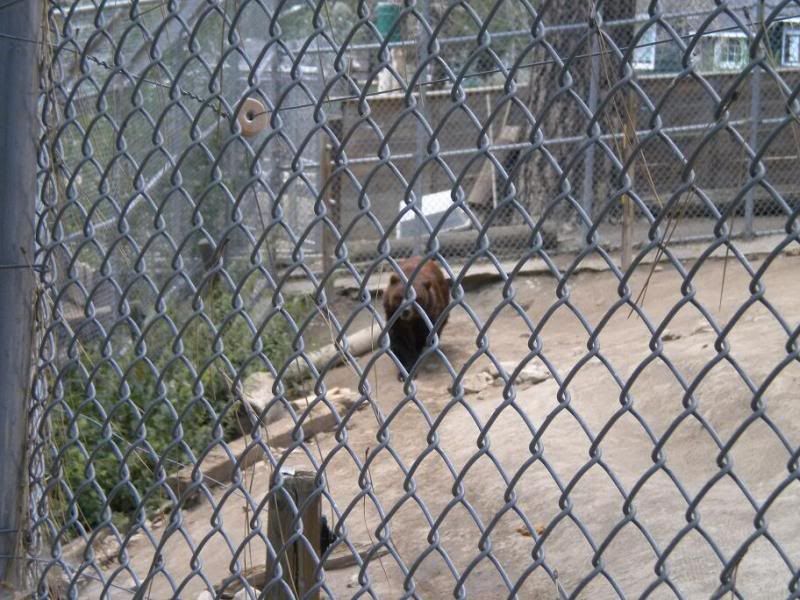 I swear, one of the cutest animals on earth, the raccoon, showing me teeth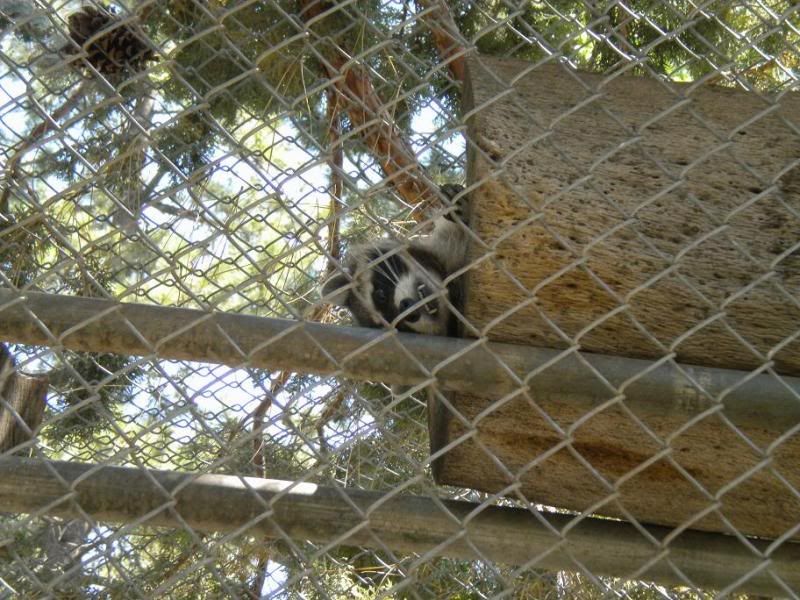 The mule deer from earlier, lickin the fence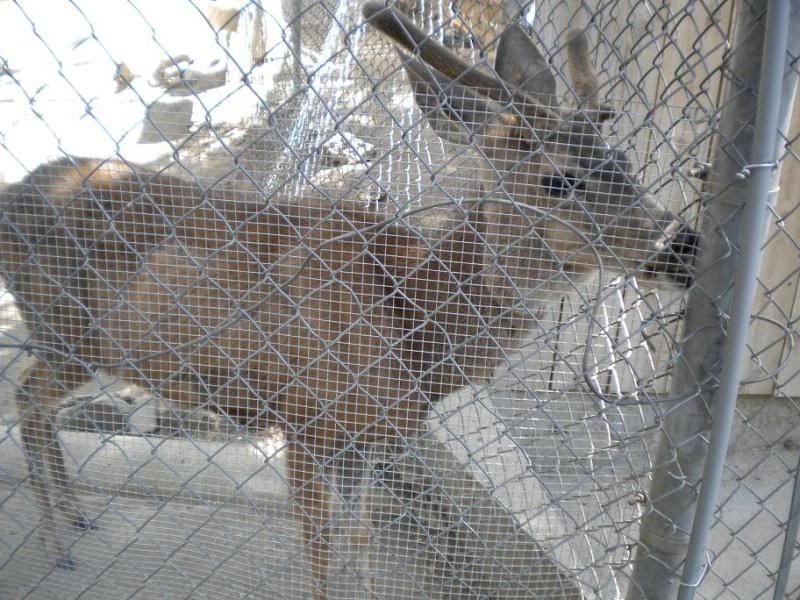 Same bear, still pacing but a close up shot.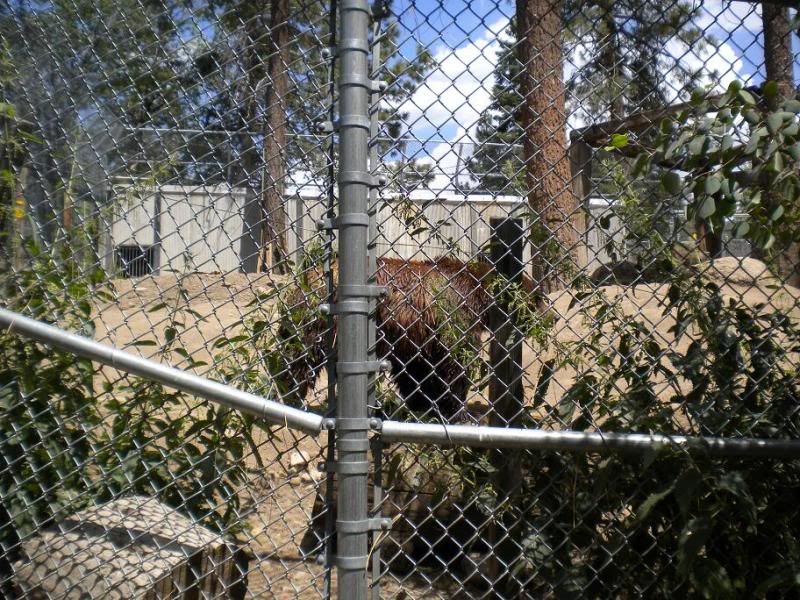 For you Winsconsin fans, here's a badger, showing me it's backside.
Here's a buffalo. Better shot to come later.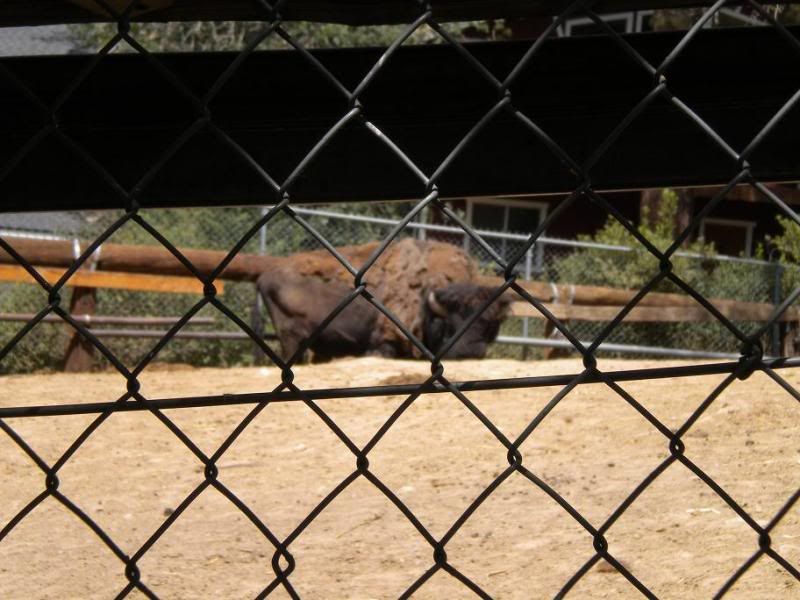 Here's that bear again!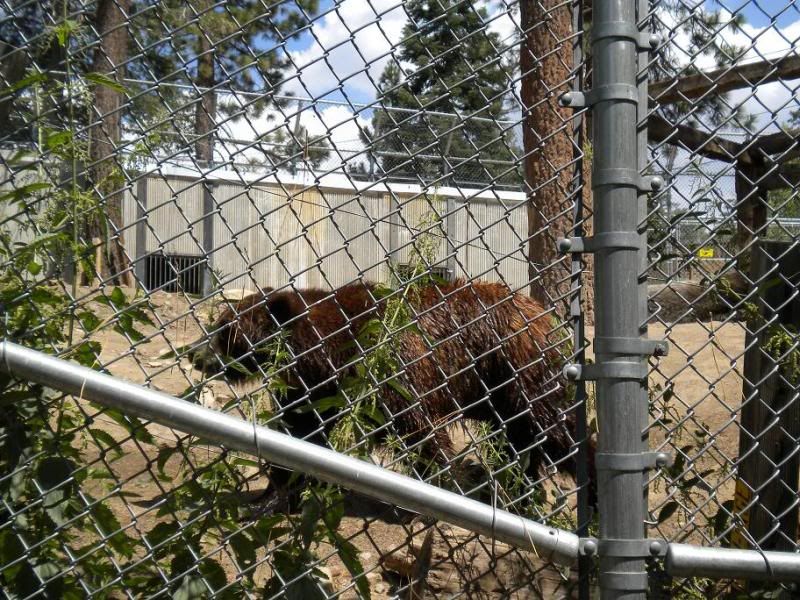 Look within the circle. That mass of fur, is a snow leopard. It tried to pee on me once! It can stay right where it is.
Tundra wolves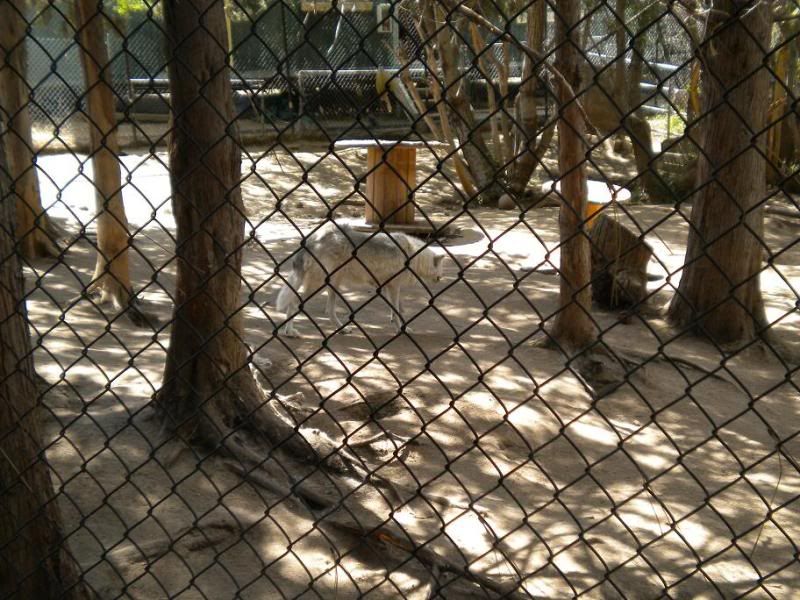 Mountain lions hangin in their igloo while zoo keepers clean their enclosure.
Some hawks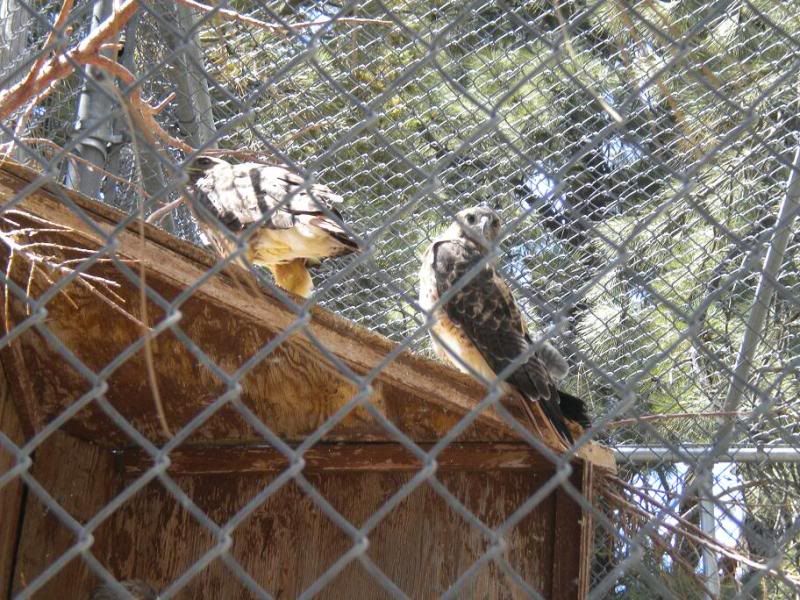 Stand up and salute! It's your country's bird, the Bald Eagle. My favorite animal.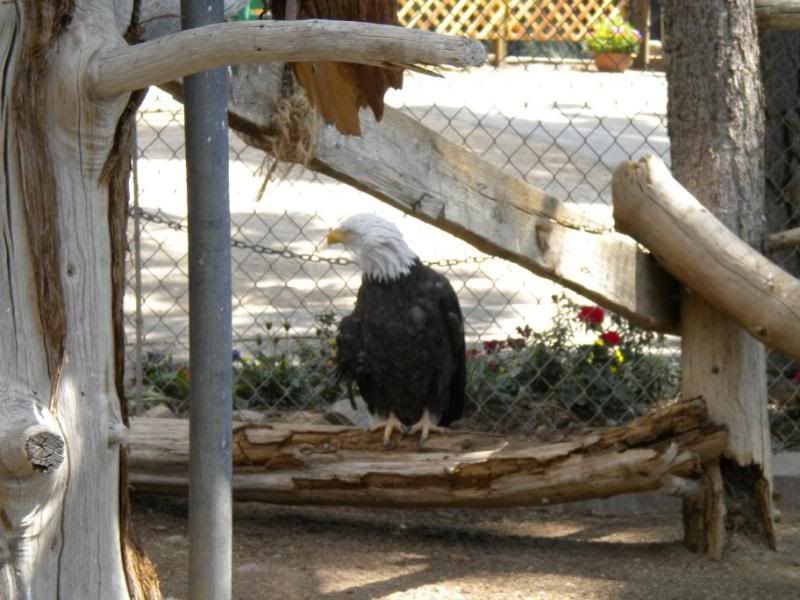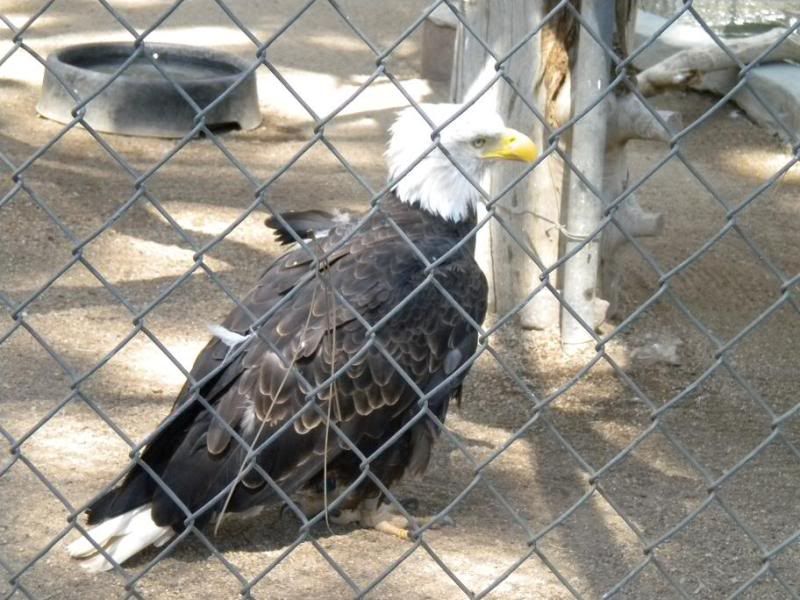 Just to show you there's more than 1.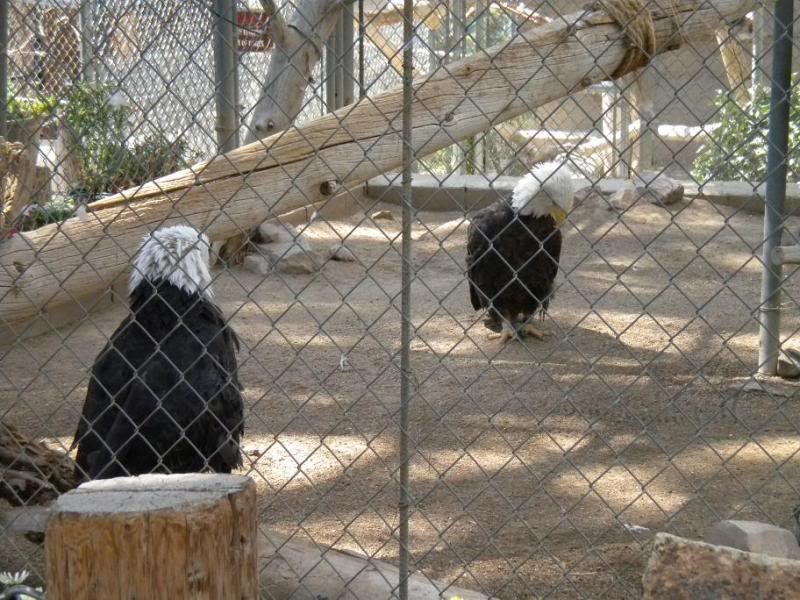 The black bear finally came out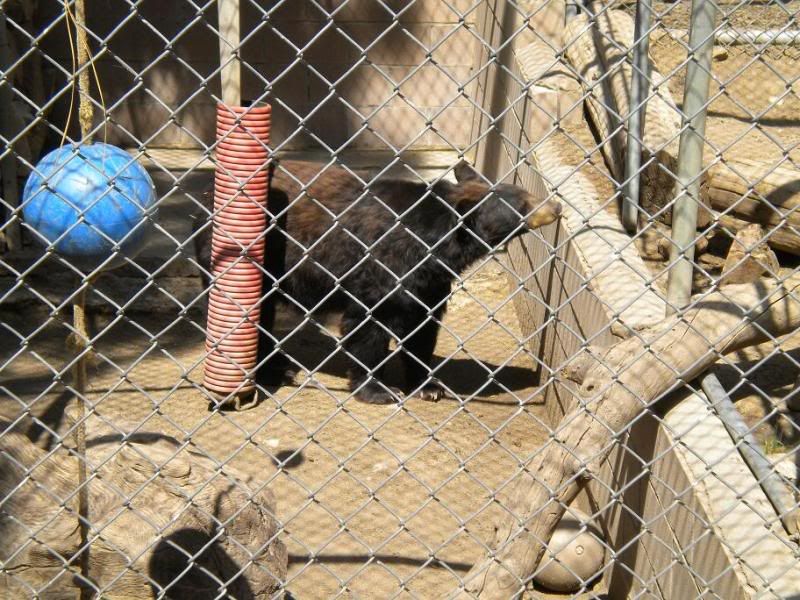 Better shot of the buffalo
This one is hard to see along the chain link fence. But I outlined it in the shot.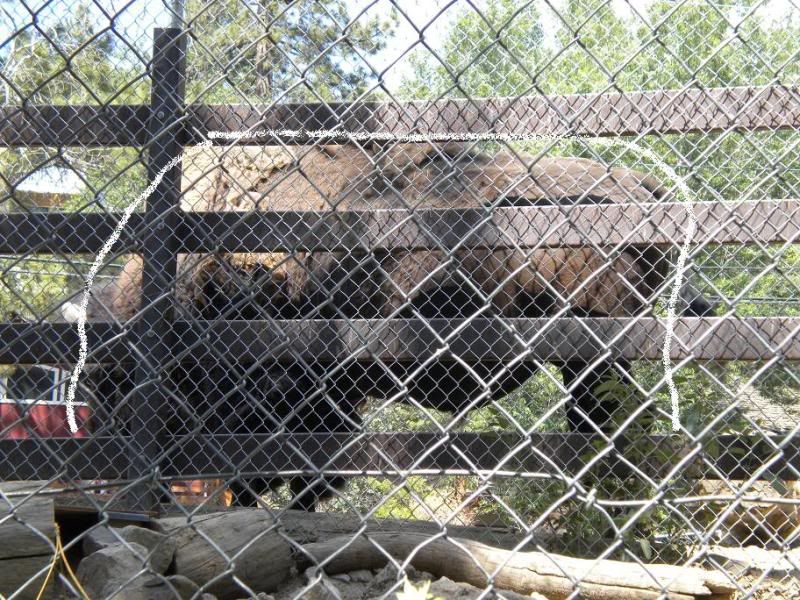 He finally stopped pacing. When I came up, he looked right at me. But then turned away when I snapped the shot. Damn !
Now they're all awake!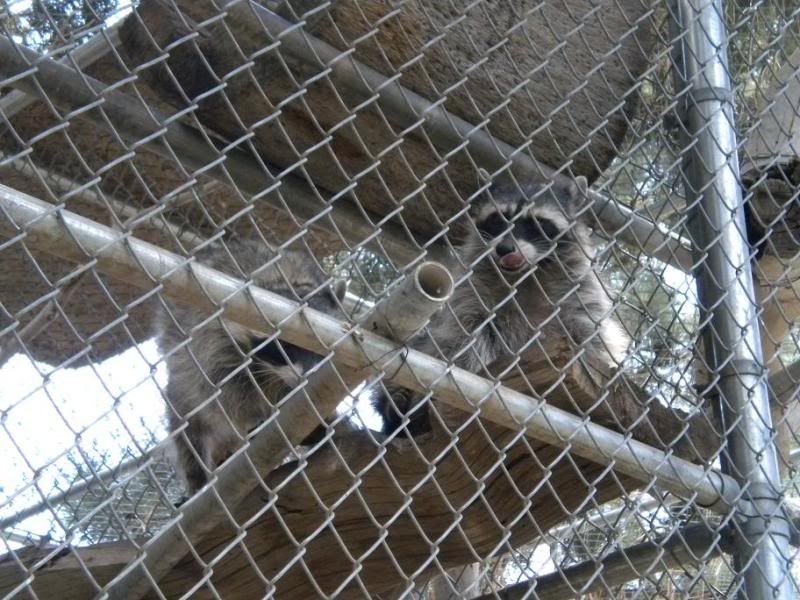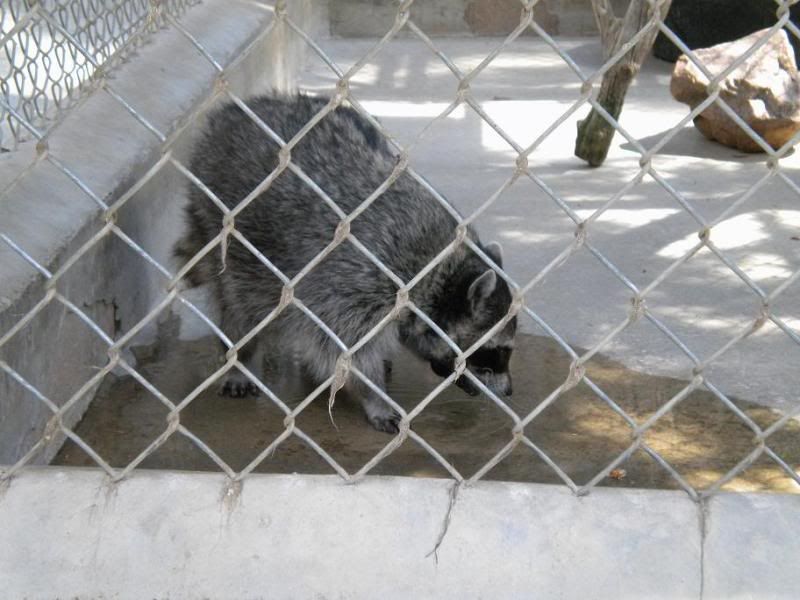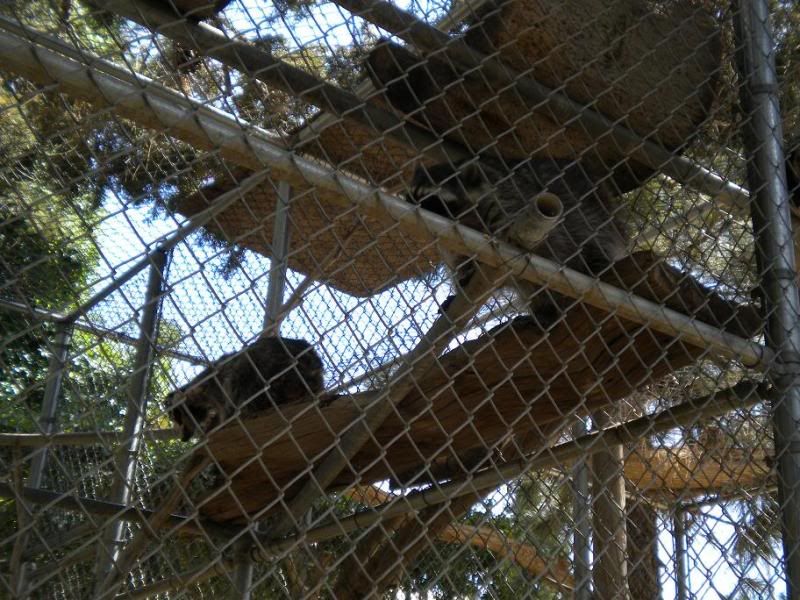 Its a pair of red foxes, takin a nap.
Grey Fox doin the STREEEEEETCH!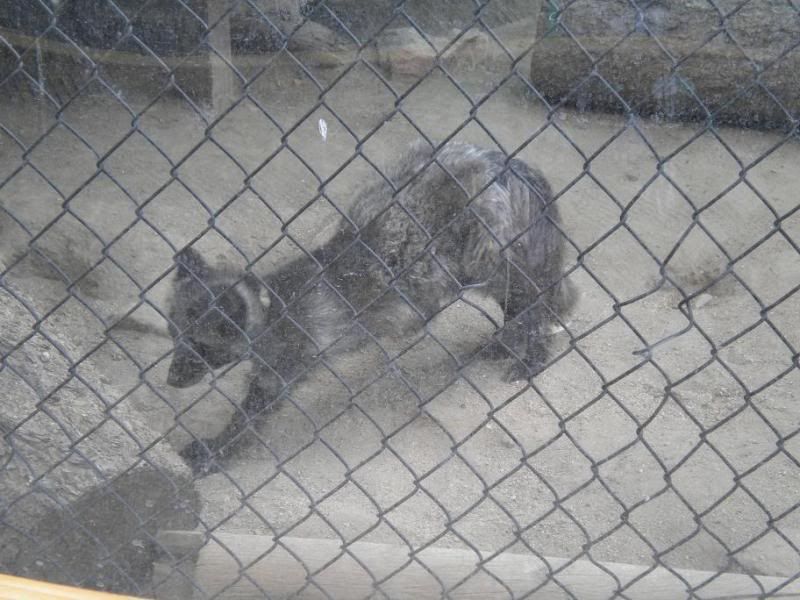 It's Pepe LePew!!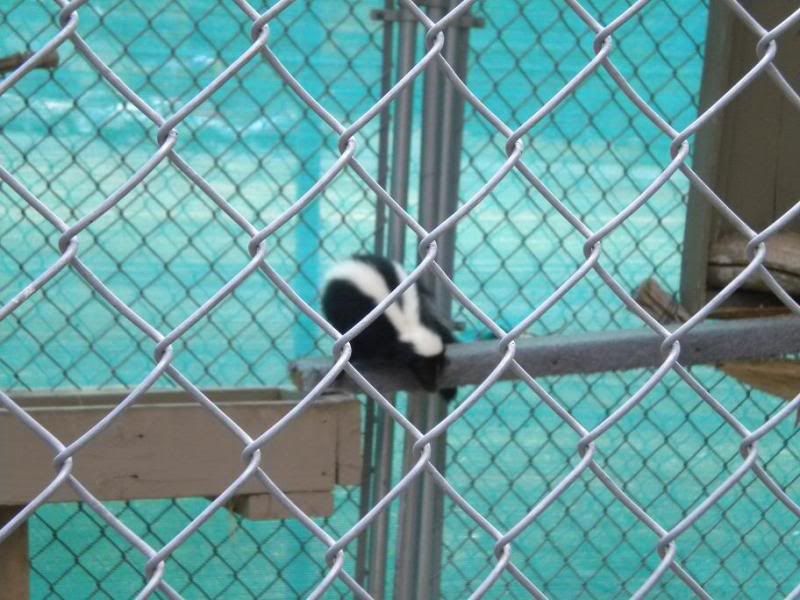 If I was stayin longer, I'd take more pictures and post them. But I will be returning home in the morning. Goodnight all!!! :wave: