Comic Con 2009 -was the crazy nerdfest that is expected again this year......So many pictures to post.

One of the Highlights from outside the Convention Center....
Saturday night after a long day--we were finally headed back to the car and bumped intos Flynn's. With a line outside that looked like a hip Night club. Flynn's ??? (Danny had heard whispers at one point in the day. Saying I think Flynn's Arcade opens at .... ) ... Of course Flynn's is the name of the Arcade owned by Jeff Bridges in the original Tron.....So we jumped in line with no idea of how long we would have to wait or what was actually inside...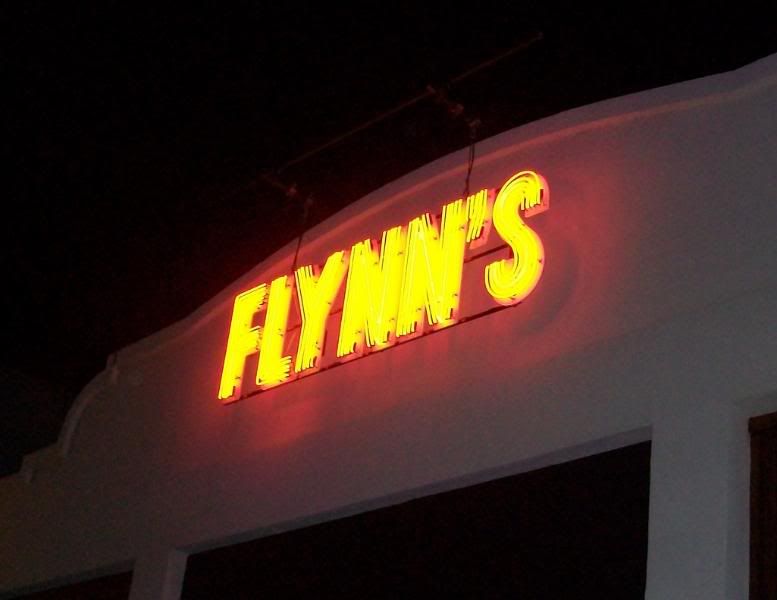 The wait was worth it!
For inside was a 1980's arcade with all the old school video games....Ms. Pacman.....Gallaga ...Phoenix....Etc.. and they were all free....

80's music was blaring over the speakers

. (Weird Science ) to be exact....It was straight out of Tron.....I ran around taking pictures.


Recognize this?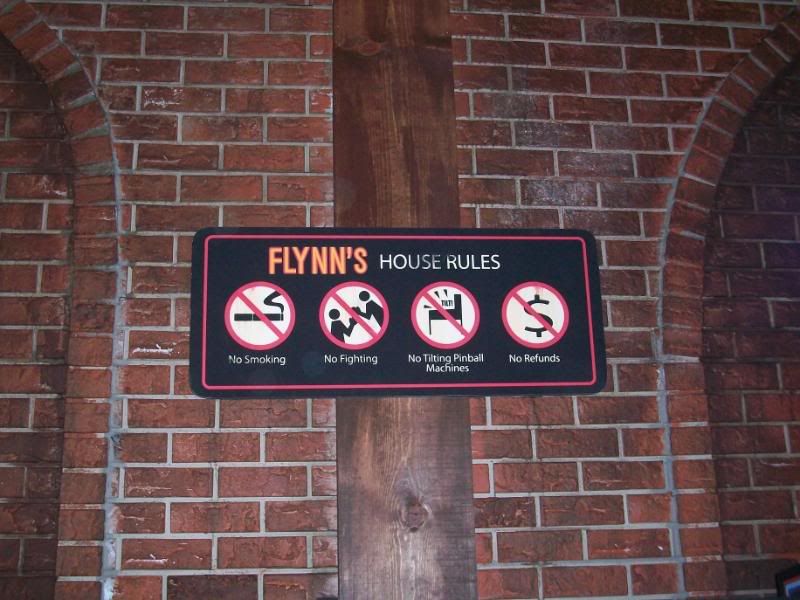 They even had numerous Space Paranoid machines....The game of Flynn's choice ---that were playable and even had Flynn's high scores on them


Danny rocking the Space Paranoids

This Flynn guy is pretty damn good

and of course the classic arcade game for Tron

Me posing next to an Arcade machine

Then after about 10 -15 Minutes of Free video games and 80's music....The lights flickered and a load Electric sound buzzed over the speakers and the doors under this Tron sign opened

Music throbbed as we headed down a dark corridor passing by Concept art of Lightcycles

Cool stuff....

Really cool stuff

We turned the corner and (BAM) (WOW) A Freaking Lightcycle.......Too cool for words.....for a Tron Fan like me......I had taken over 170 pictures that day and wouldn't it be my luck.....The camera battery died after only one shot of it........

What a cool way to advertise the movie.....Really unique...As we left they gave out free Flynn's Arcade T-shirts... Nerd heaven....

Here is the Flynn shirt

A better pick of the Lightcyle from online (Publicity photo)

I'm so excited for a Tron Remake....I've been hoping for one for years....For Part 1 of my comic con I leave you with youtube video link that show Flynn's Arcade Lightcycle reveal

http://www.youtube.com/watch?v=lrew4XtbjrU
and Teaser Trailer

http://www.youtube.com/watch?v=6HcsDc_9LX8&feature=related
End of Line...................