Last night I visited the Knott's Scary Farm Haunt. It was very fun, and I will go into more detail about my evening in the review below.
We arrived at Knott's at 4:00, andwe had buffet seating at 5:00. We were let in at about 4:20 and we had a wonderful meal that we finished at about 6:00. We left Spur's and got in line for Ghostrider. It had just reopened for Haunt and we were the first in line. Ride in the back! So much fun!
When we got off we only had about 5 minutes left before the Haunt opened to buffet guests at 6:30. And so the fun begins...
--------------------
The first place we went to was Black Widows Cavern. Unforunately, we were placed in he first car and the scares are practically non-existant. The monsters and effects just skipped over the first car! I think I was scared once during the ride and that was from a scare that happened in the second car. However, the mood the ride set was very creepy, so I give props for that. Hopefully a system can be used that alternates the cars being scared. Actor A scares cars 1 & 3, Actor B scares 2 & 4 and so on and so forth.
RATING: 6/10
--------------------
Pyromaniax was next, and I enjoyed it. I liked this better than the mine ride due to the fact that EVERYONE will be scared multiple times due to the fact that guests are ridingin four person logs. However what knocks this attraction's score down is the weak theme. Seemed as though there were even less fire effects at the end than there were last year, and that was one of the best parts. I think that a new theme should be given to this next year.
RATING: 7/10
--------------------
We continued to Uncle Bobo's Big Top of the Bizzare and this one was very well done. This maze is much darker in theme than KIller Klown Kollege. The 3-D aspect is what makes it, and to fully experience this maze, the glassses are a must. The maze is bland without them. The first time we went in there was so much fog and darkness in the beginning that I literally needed to put my hands out and feel around. That was intense! The spinning tunnel was great as well. Scares were not as strong as I had hoped; the clowns stared more than scared. But overall, it was a step up from KKK.
RATING: 8/10
--------------------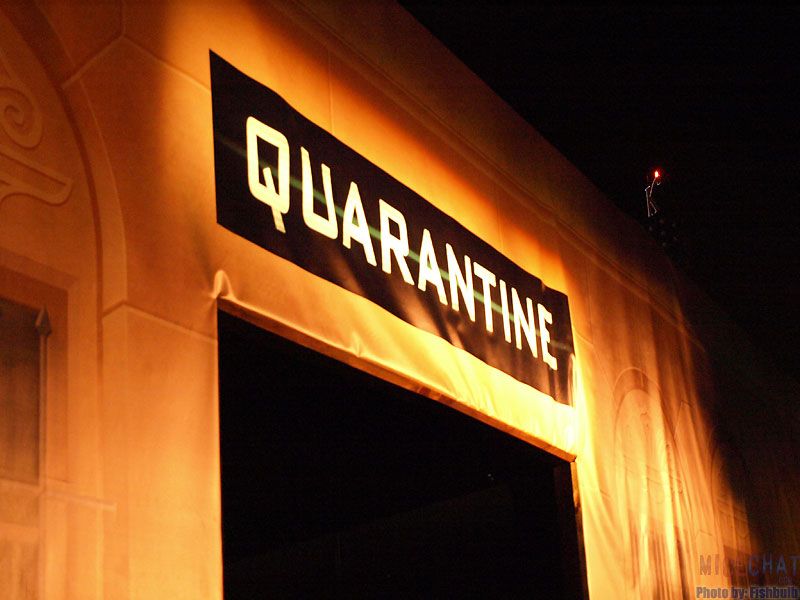 We continued on to Quarantine. The first time through I was majorly disappointed. I don't know what happened - it was so great last year. Some monsters didn't even seem to care and were standing in a corner doing NOTHING. Some monsters were great, but couldn't carry the weight of the rest of the monsters that could care less. Really sad - I was hoping it would of have been as great as 2008. The second time I went through it was a little better, but I still wasn't wowed like last year.
RATING: 4/10
--------------------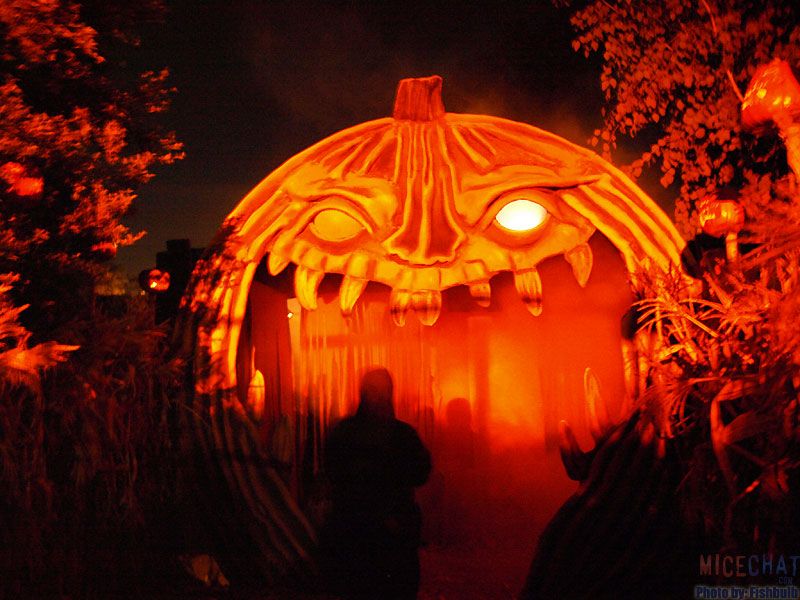 Up next, Cornstalkers. I don't know why anybody said that it was ruined this year. It was amazing, just like last year. I didn't find the fiesta village lights to be too intrusive, and you can hardly notice them while in the maze. What also made this maze awesome was that I was the first in the group and there was nobody ahead of me and it was just really creepy and I got scared lot! One of the scares in one of the rooms scared me so much I almost fell over and was about to start a human domino line. Excellent work, Cornstalkers!
RATING: 9/10
--------------------
We continued to Labyrinth and that one was consistent with last year. Good creepy factor, good costumes, good sets. An overall good maze that I enjoyed very much. The second time we went in we enjoyed watching a group of 12-13 year old boys that thought they were fearless jump so high they practically hit the cieling. Not much has changed from last year, but that is good, the maze is good anyway.
RATING: 8/10
--------------------
The Slaughterhouse was next on the list and it seems as though it has slipped a bit from last year. Not enough talent within the maze and I think that was the primary reason this dropped down a bit. The BBQ booth that was out front last year is not there and there is no smell of BBQ wafting through the maze. That added a sense of reality to the maze. I did like the room themselves though, including the freezer and meat grinder room. We only bothered going
through this maze once.
RATING: 5/10
--------------------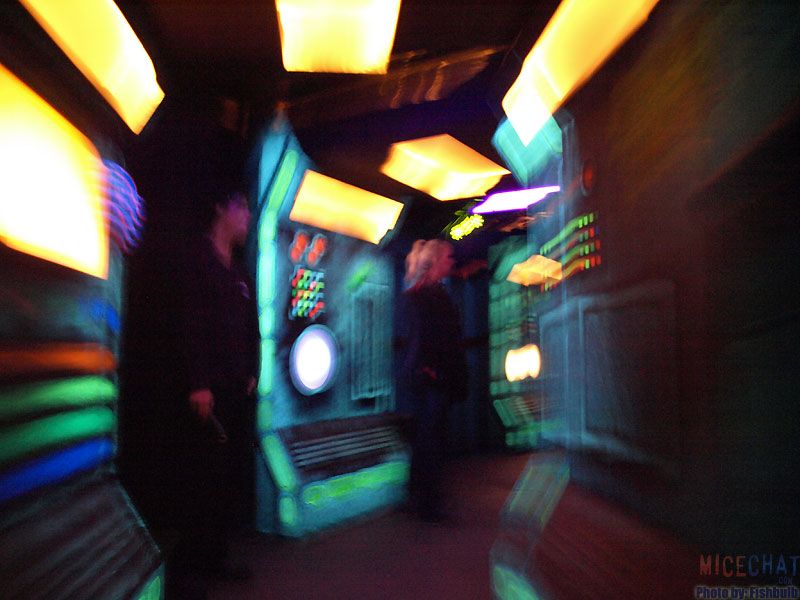 Alien Annhilation was next. Honestly I thought that it was better than last year. One of the reasons that it may of seemed better was the fact that it was only my friend and I going through the maze. Nobody ahead. Nobody behinnd. Scares were weak though, and the laser guns were pointless. I would not do it again though and I hope that this one leaves next year.
RATING: 3/10
--------------------
Time for a short intermission. I need to rest my fingers from iPhone typing. I will be back with the rest soon.