So for the first time in 3 years I got to visit California. I was last in Anaheim in November of 2006. This time I was not visiting Disneyland, but going to my cousin's wedding in the Bay Area. Luckilly the timing was right for me to visit the Walt Disney Family Museum. I also got to do some other neat things too. So let's get this report started.
My parents, sister and I were driving down from Washington. We stopped the first night in Rouge River, OR and stayed at a nice Best Western.
Day 2 got us into California.
Mt. Shasta from a rest stop.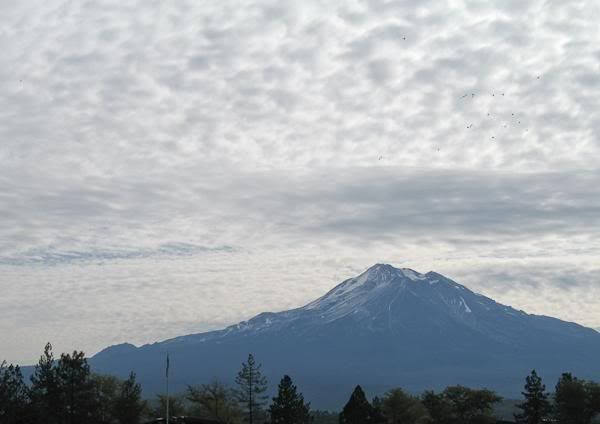 We reached San Ramon in the afternoon on Friday. That night we had dinner at my Aunt's house. Saturday was the wedding itself. It was wonderful, but since it was a family event I will only post one picture which I think captures some of the spirit of the event.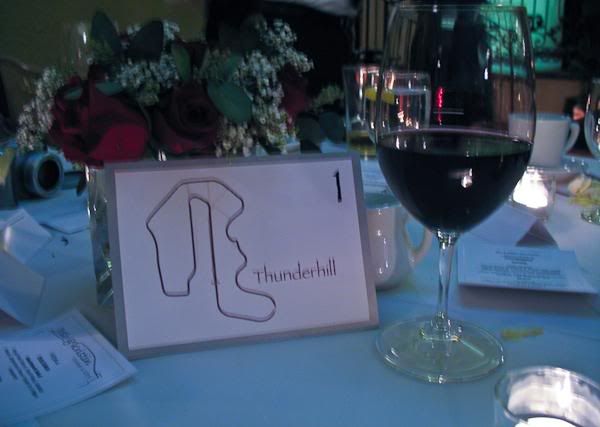 Now Sunday after brunch at my Aunt's house I went with another Aunt, Uncle, a cousin and her boyfriend to Six Flags Discovery Kingdom. I last visited in 2001 and it was not a very nice place. Lots of graffiti and bad employees. This time it was a lot cleaner and graffiti was almost non-existant. Six Flags has improved. We rode Kong once and Medusa a couple times.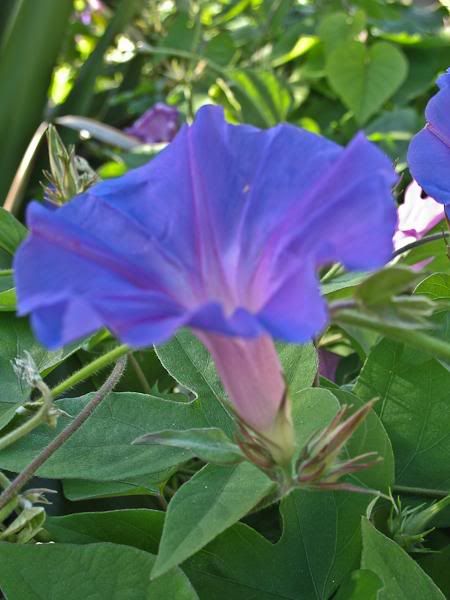 My cousin and I watched the Tiger show. I loved seeing them dive for me.
A fountain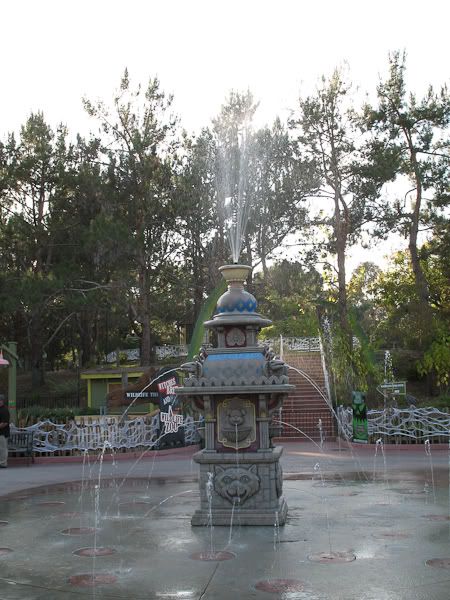 Fish pictures.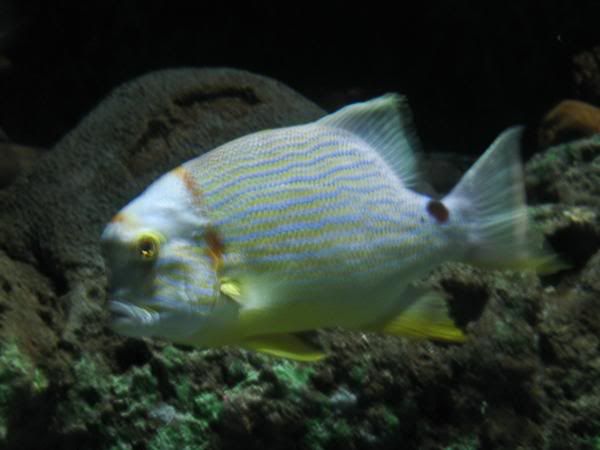 My cousin's boyfriend took this picture of V2. My Uncle, cousin and myself are up there somewhere. My Aunt chickened out, but my Uncle and I got her on the next ride.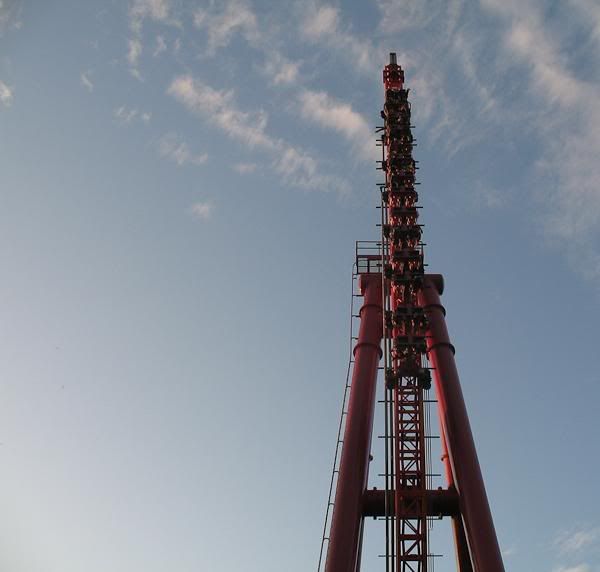 Then we had to go see the Sea Lion show. It was Halloween themed. Really silly and written for kids. The plot revolved around a which who stole all the Halloween Candy. Still the Sea Lions were neat.
I like how even the Sea Lion was in costume.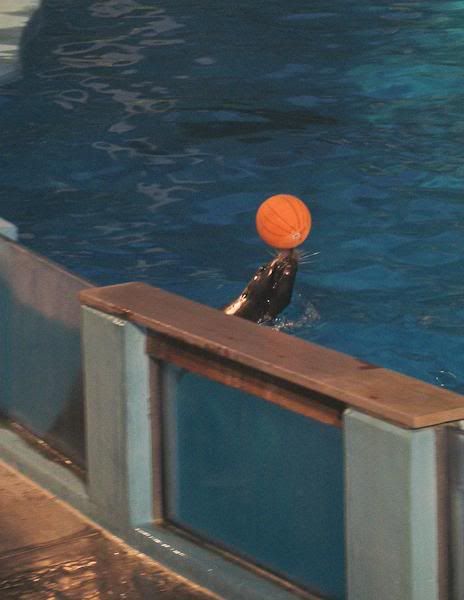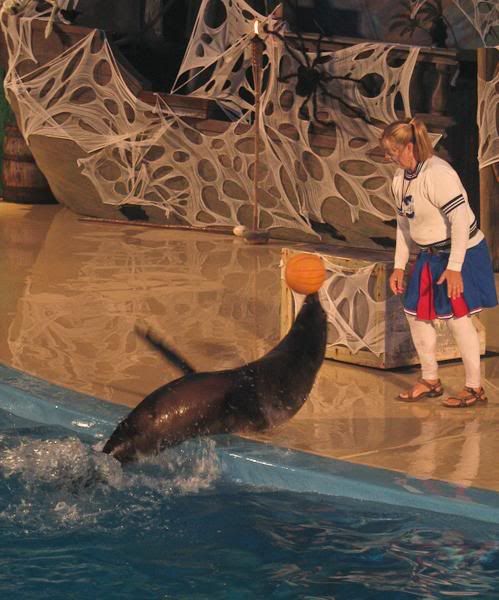 Pumpkins!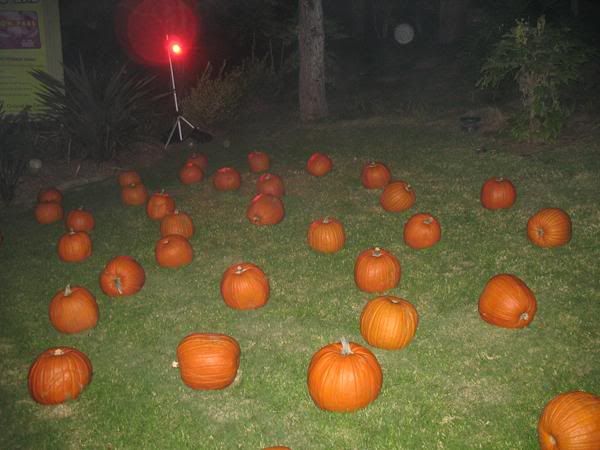 We went over to catch the Dolphin show. I liked this one better. Lots of great dolphin tricks and it was all themed to disco. At one point the lights went out and the disco lights came on, including a disco ball!
Man Dolphins are hard to get a picture of. I enjoyed myself. I generally do not like Halloween events at parks, but this one was ok. The zombies were generally only found in mazes and in a parade that we skipped. I had no monsters jumping out of bushes and such, which was great. I am not interested in that stuff. There were lots of little kids around and even after dark the spooks were not coming after them.
I really do feel that Six Flags has improved. They are lots cleaner and are running coasters much better.
Coming UP: Walt Disney Family Museum and the trip home.