Don't have epic amounts of photos, but pretty pleased with what I got. As with Haunt every year, always wish I had taken more after heh. Quick rundown of the mazes/haunted rides first, as actually got to go into everything except Lockdown and Club Blood with less than a five minute wait (!)
Black Widow Cavern/Mine Train: Less actors, it seemed this year, but what's good is still good (the giant spider animatronic, creepy static figures of miners that are in there anyway)
Pyromaniax/Log Ride: Eh, so so. Decent log ride, and fun for that, but the red lights flashing/heavy metal music portions of the ride plus the sirens really aren't that amusing.
Doll Factory: As usual, awesome, and lightly crowded, so got to see more details and wander through in a leisurely fashion. Great, great decor in here and some top-notch scareactors, though of course one misses The Girl. She looked like she was having fun out in Ghost Town streets though.
Terror of London: Great atmosphere in here and the variety of environments was very good, decent scares, and I was amused by the Ripper victims scattered about on the floor throughout, as well as the sewer scenes. The underground rumbling effect in the graveyard was very cool.
Lockdown: For me, the actors made it, the ones who were really on top of their game, whereas the scenery was a little less inspired, with a few exceptions like the morgue/surgery area and the laundry room. Nurses for the win!
Club Blood: One I didn't go in last year, and was pleasantly surprised. The tone/setting changes sort of randomly, to me, halfway through (vampire birth scenes, vault of victims) but the design overall and detail was really good.
Quarantine: Another I had missed. Way better than I was expecting, and perhaps the most unpleasant/frightening of the mazes, and that's all down to the actors. Pulsing was being done, and the zombie performers really used that to their advantage, hemming in the group and overwhelming them at points, especially in the elevator scene. I loved it, apart from negative points for the extremely fake looking little zombie girl in the closet.
Labyrinth: One of the worst, in my opinion. It had stand out elements, like the giant rock creature, and the dining room with the rather odd faery/whatever they are beasts, but overall...just meh. The idea has promise but it ends up being more like some lame eighties fantasy film, and not a sign of David Bowie anywhere.
Cornstalkers: Probably the worst. The scarecrow actors and such were doing the best they could, but not inspired, original, or very interesting.
Slaughterhouse: I'd rank this one higher than it was last year, it just got better and tightend up it seems. Excellent talent inside, and great detailing and bits of gory mayhem everywhere, excellent atmosphere and a lot of fun.
Uncle Bobo's: Hell of a good new maze, a lot of fun, the atmosphere and vibe was great and a lot of nods to real sideshow attractions, which I enjoy very much. Worth it for the Flea Circus, the Fiji Mermaid, and The Thing? all on their own.
Dia de Los Muertos: A newcomer, and probably my favorite maze of this year. Great art, sets, and the colors in particular were fantastic, along with some very well designed scares and makeup for performers. Loved it and can't wait to see it return.
All the street monsters we saw were in fine form, especially in Ghost Town, great designs and people there.
And now, on to photos...thanks for bearing with me through my ranting heh! Usual rules apply with regards to fake gore/frightening images...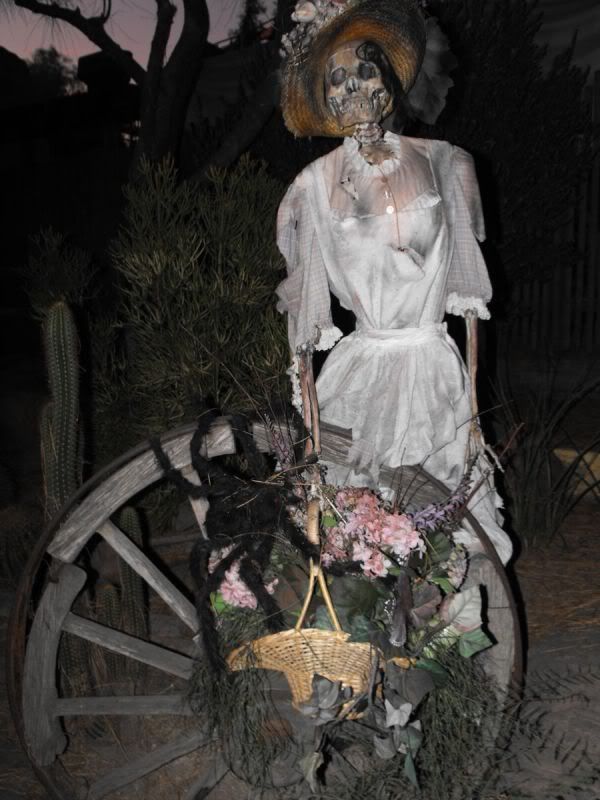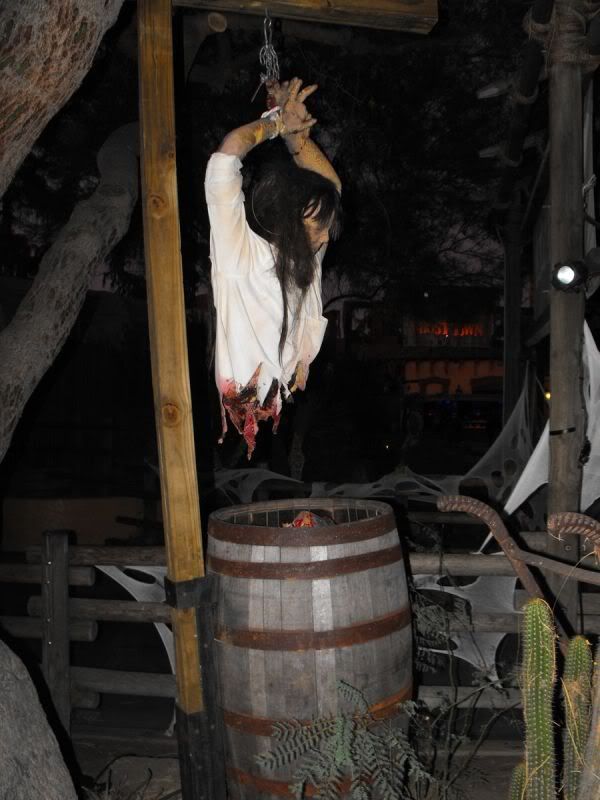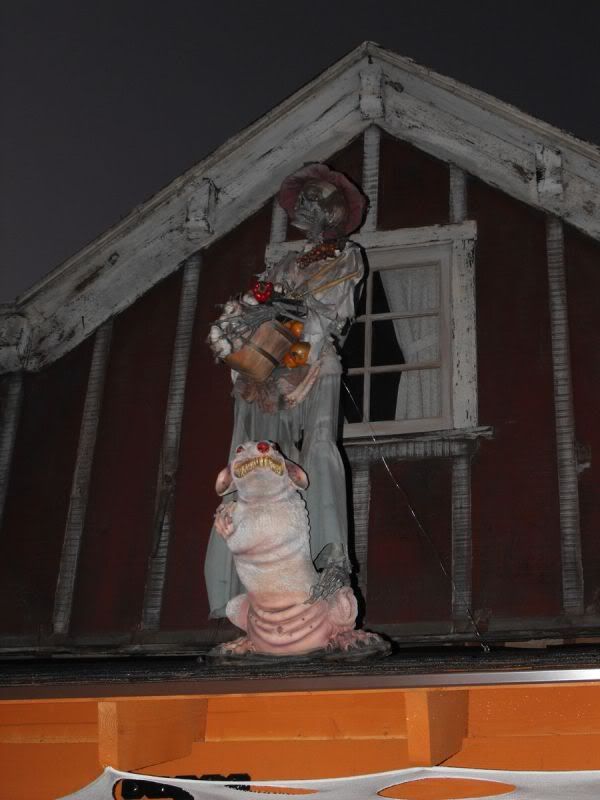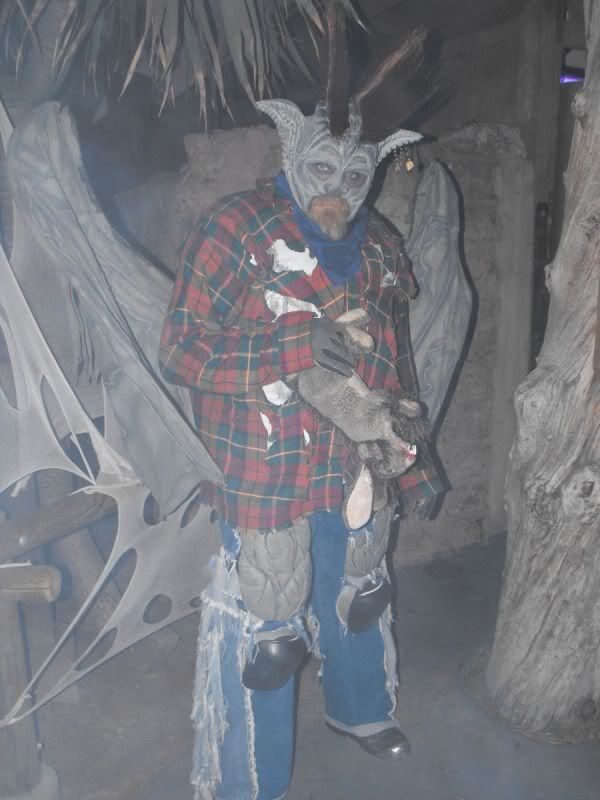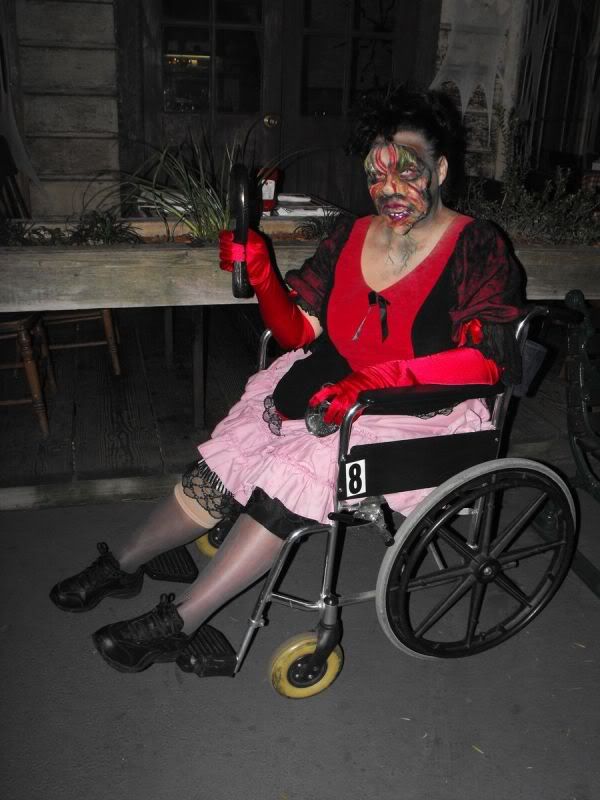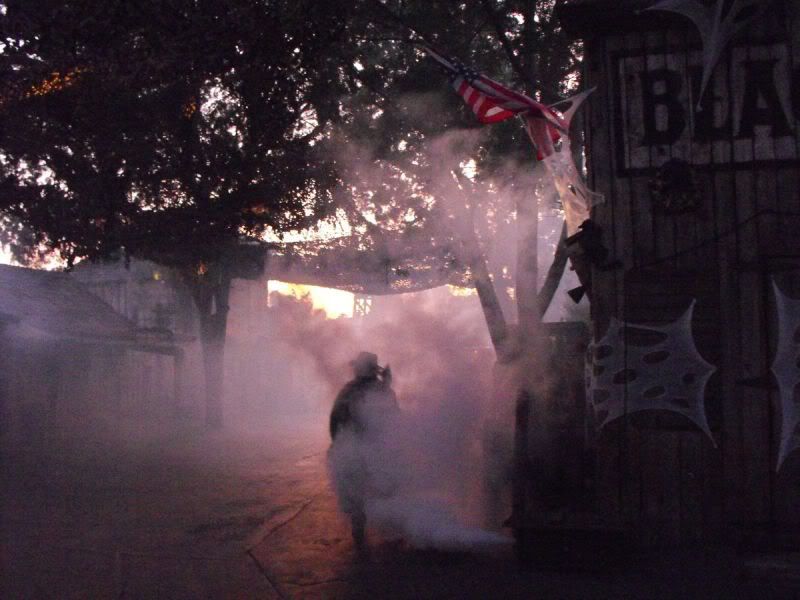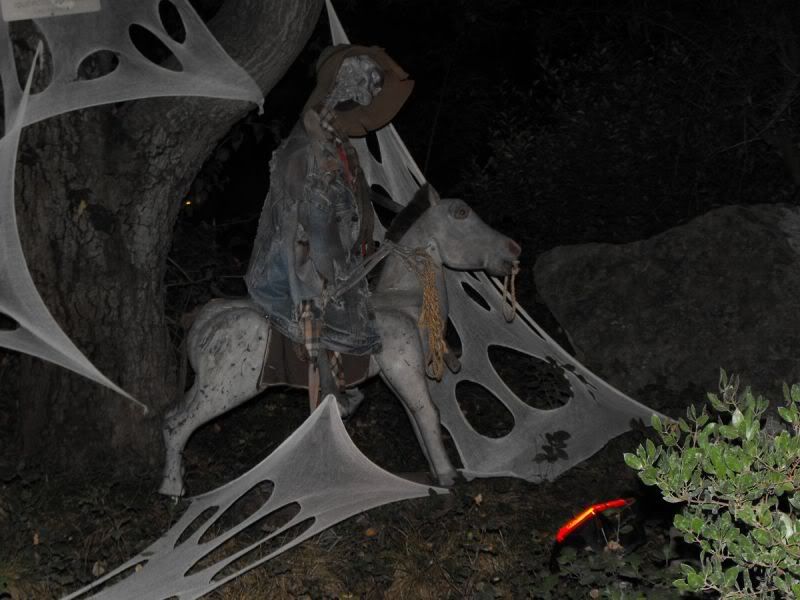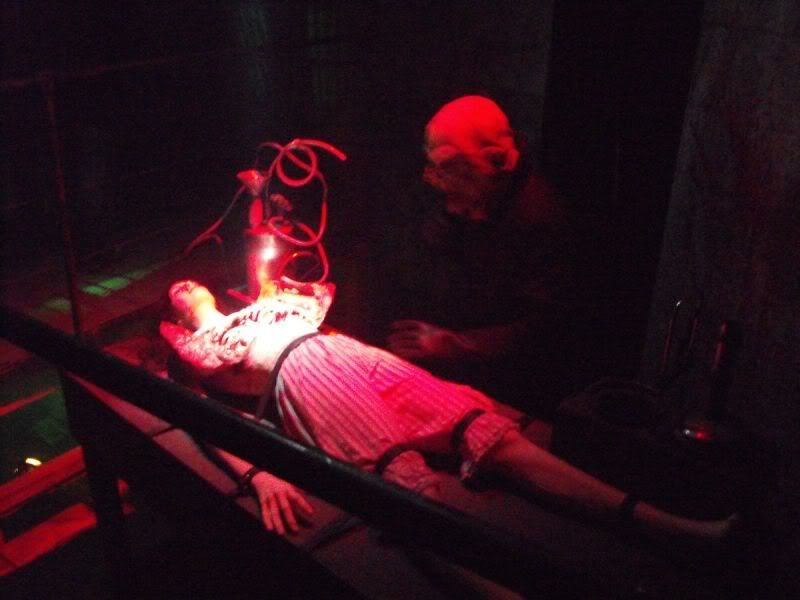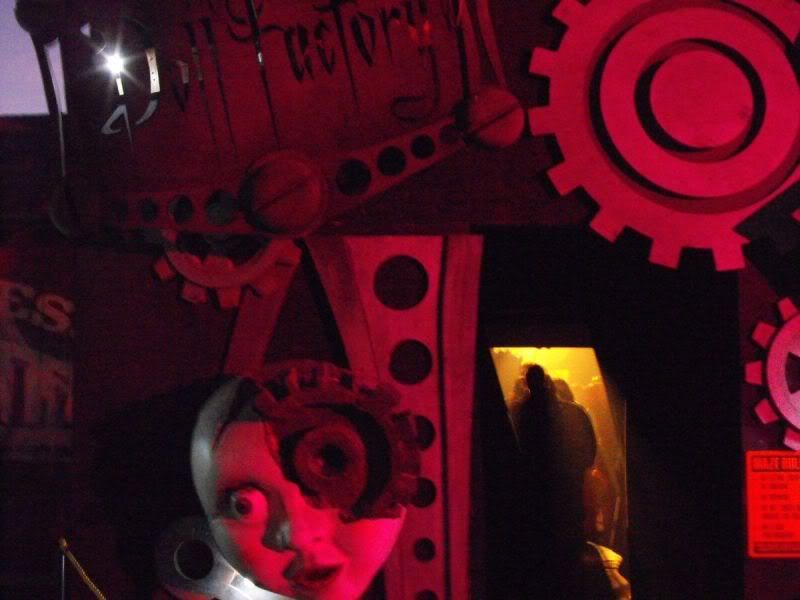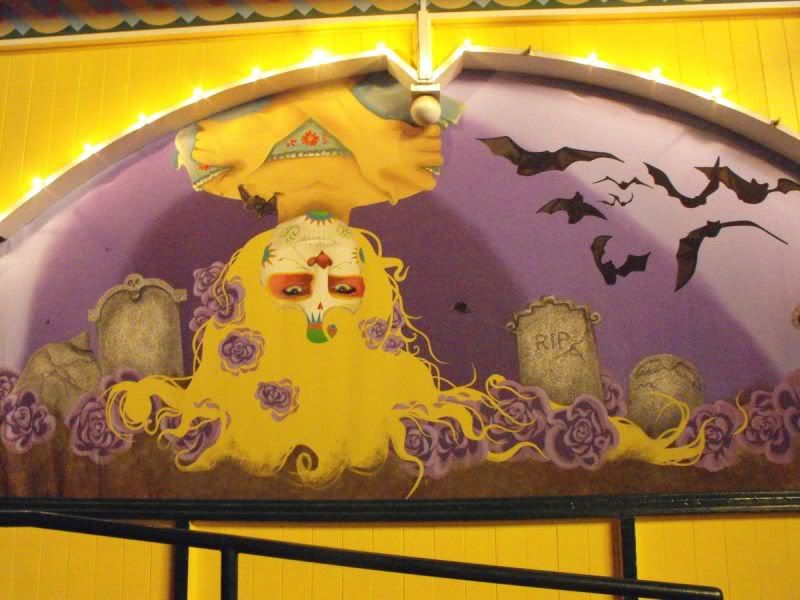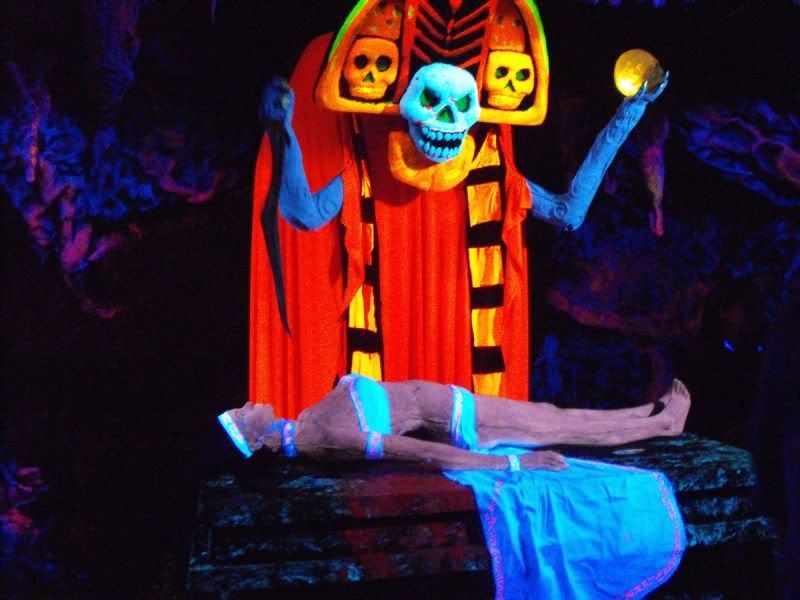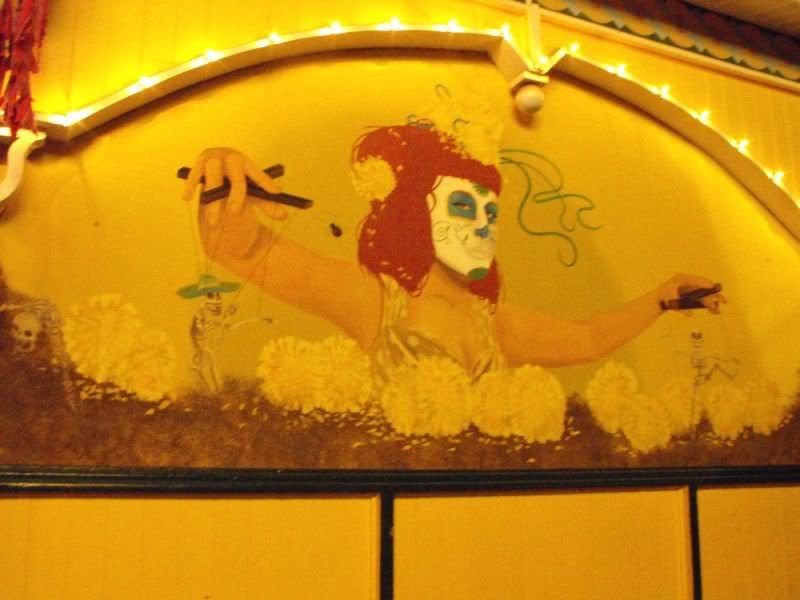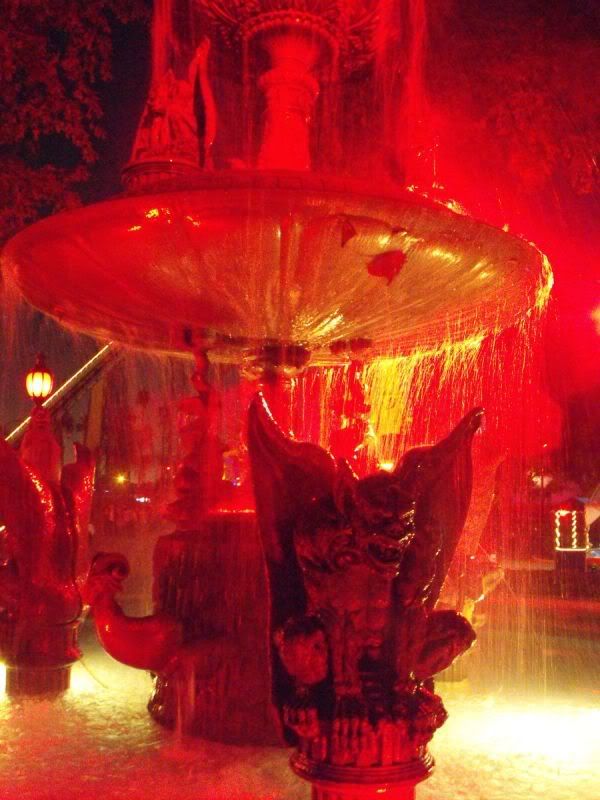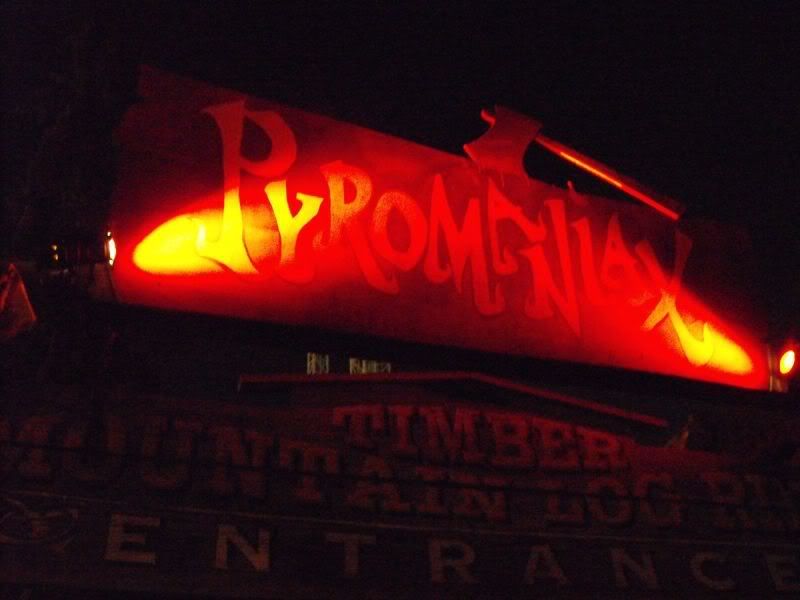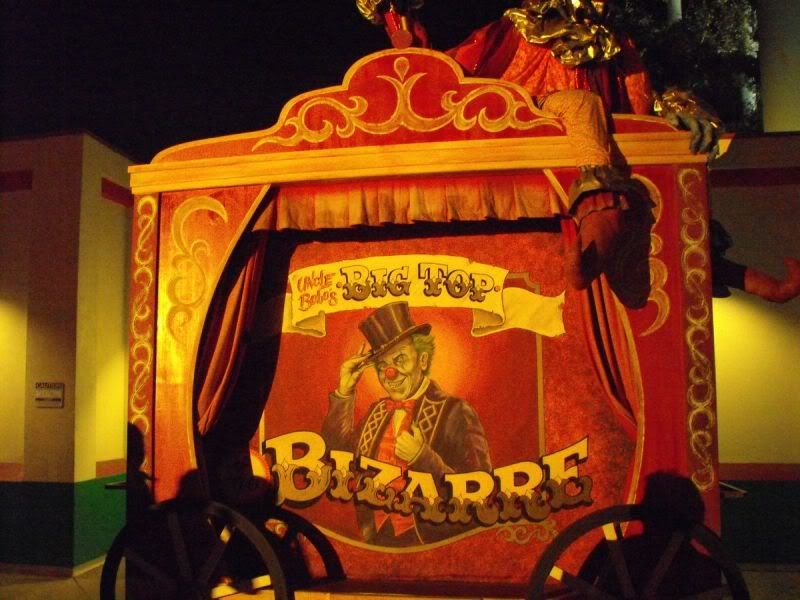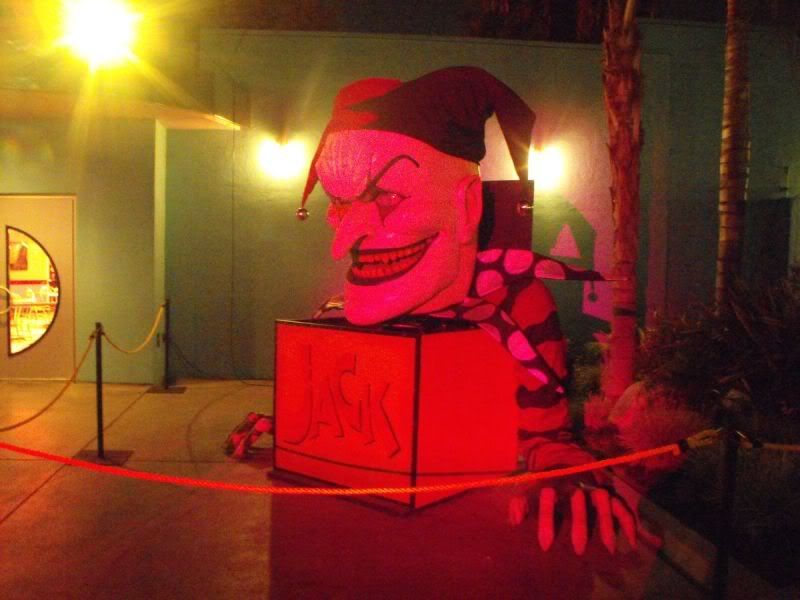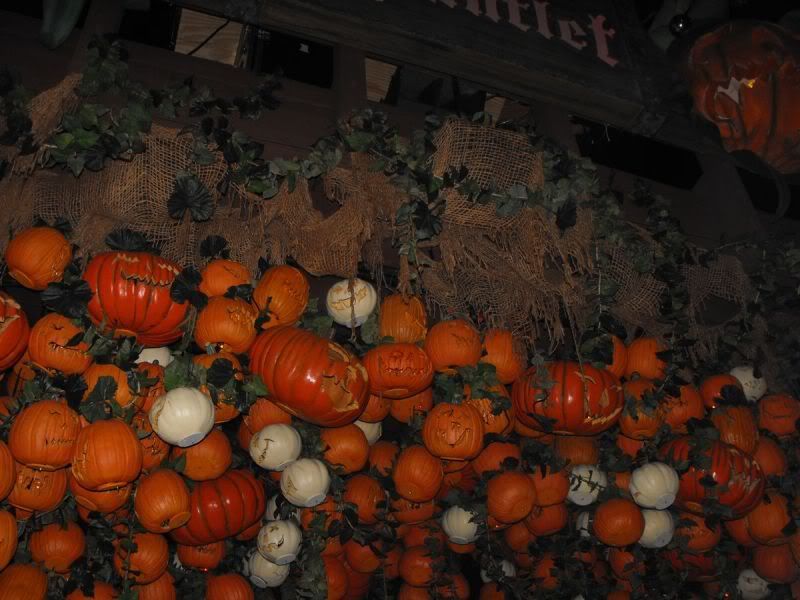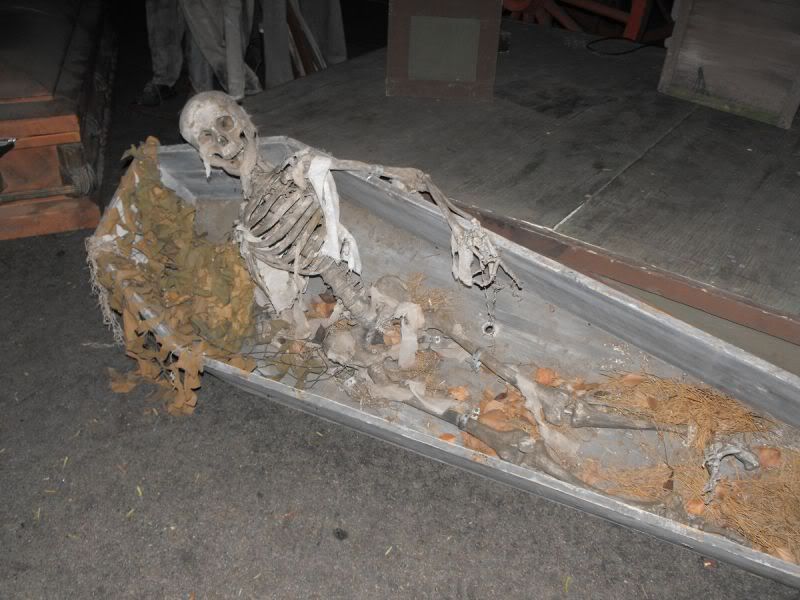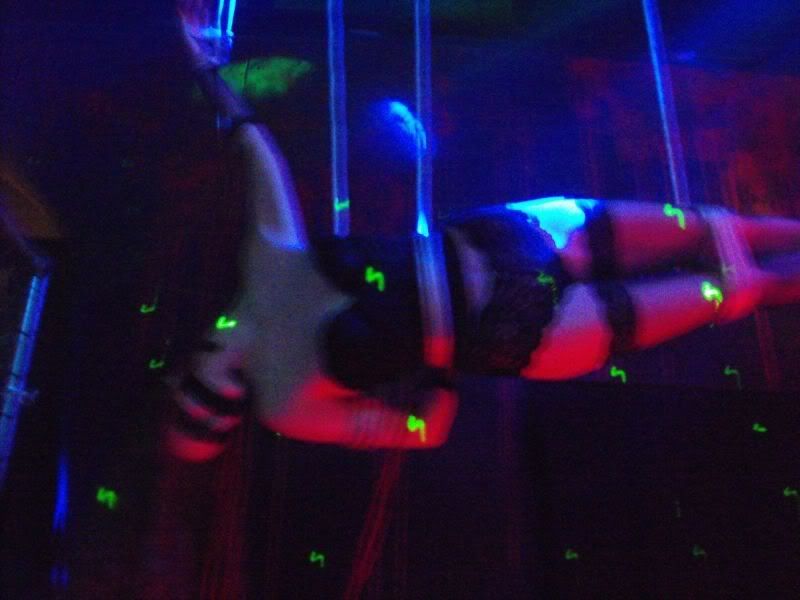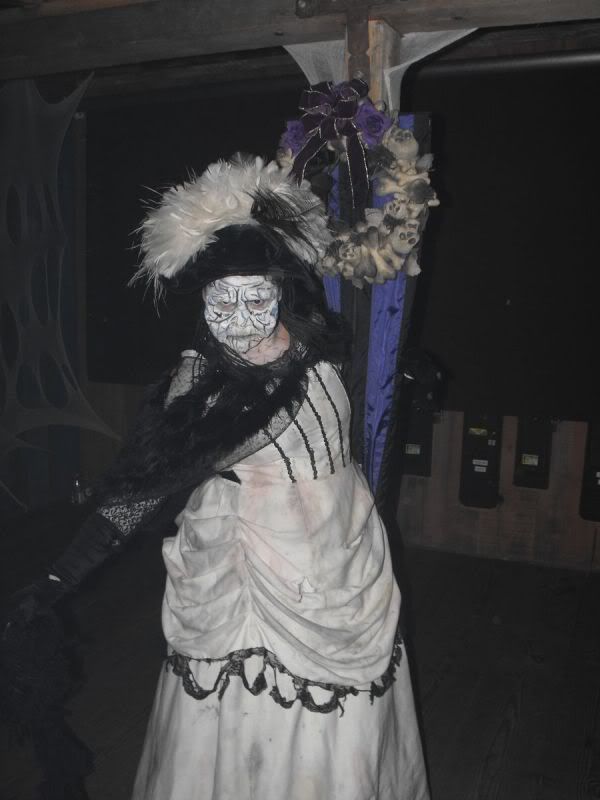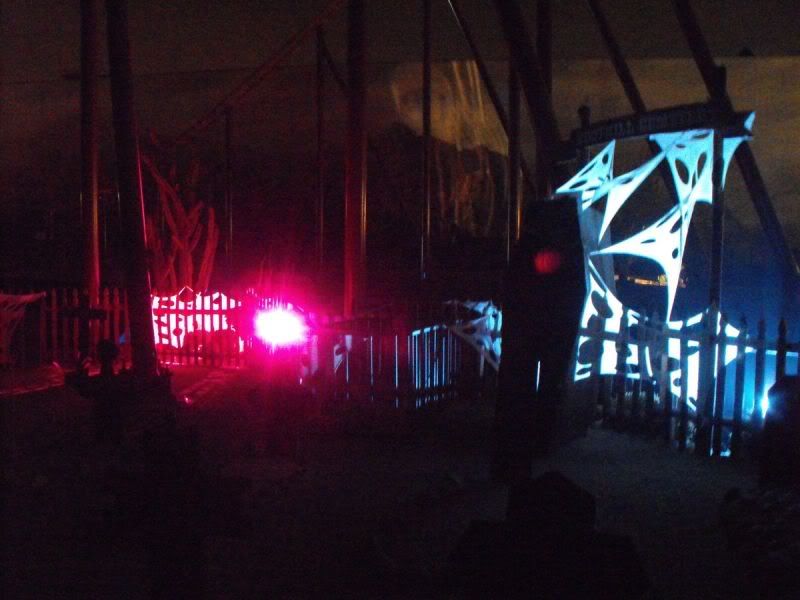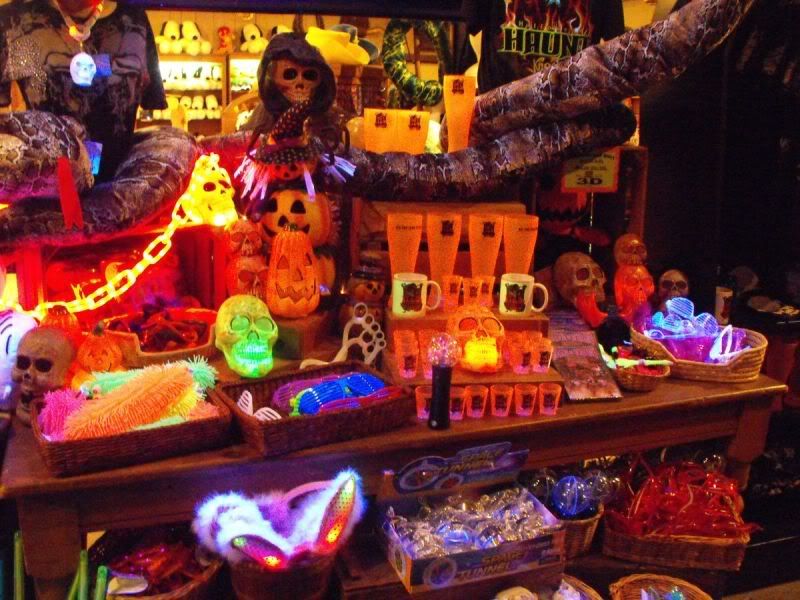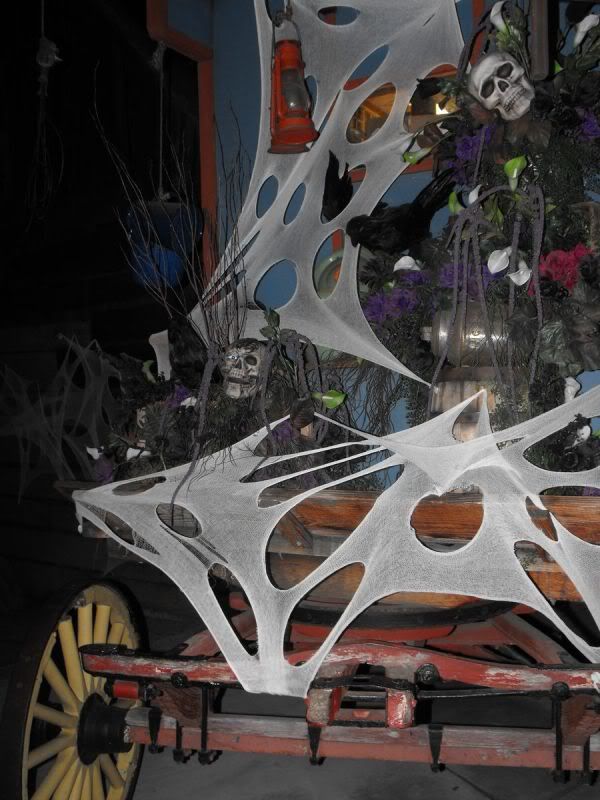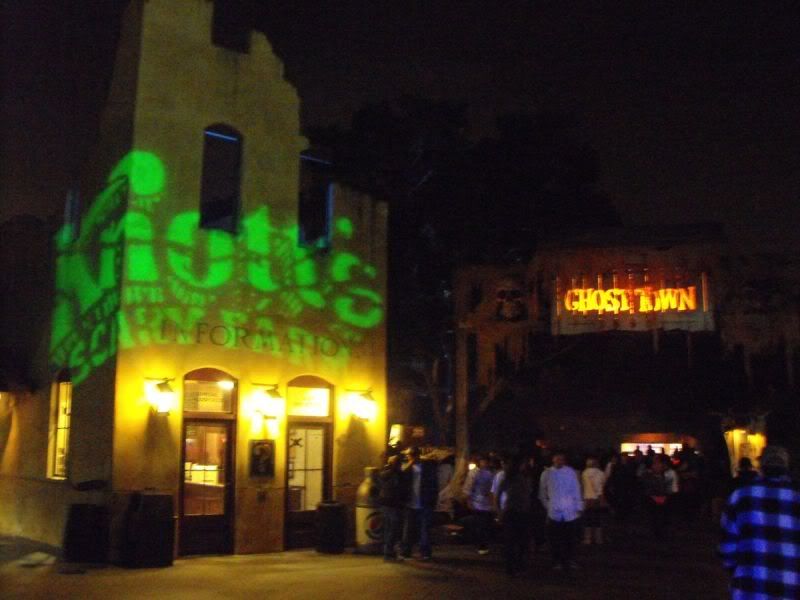 So long, Haunt...see you next year..