D&M Exclusive: The Michael Jackson Peter Pan Neverland Theme Park that never was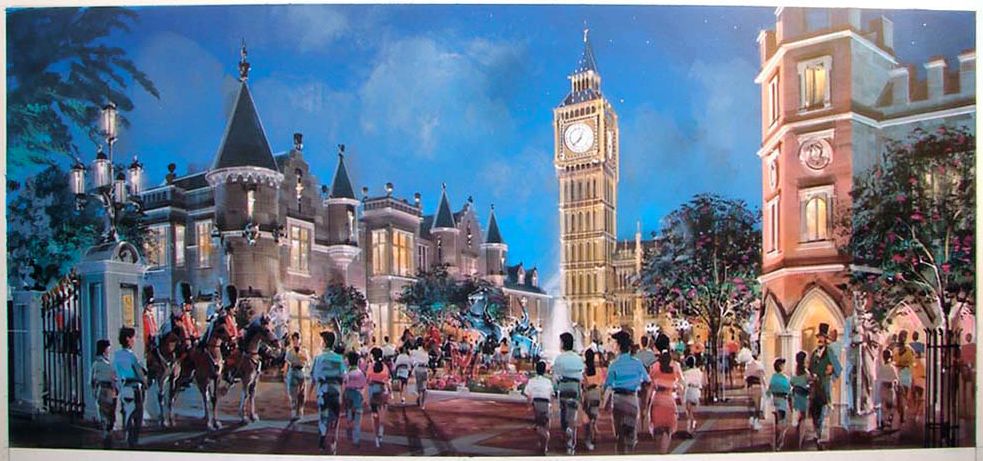 Unless you live on another planet, you probably know that last week was another "Michael Jackson week". The "This Is it" documentary and CD album were released and a major Michael Jackson exhibition opened last Tuesday in London. I thought it would be the perfect time to introduce to you one of Michael's most secret - and really fantastic - projects: the Peter Pan's Neverland theme park that never was.
Let's first go back in time to 1997, when Michael Jackson and Prince Al-Waleed - Disneyland Paris' biggest private stock-holder - created a company and purchased 50% of Landmark Entertainment, giving the company a huge infusion of cash. Prince Al-Waleed had 45% and Michael had 5% of the shares. I remind you that Landmark is the famous company directed by Gary Goddard which created the Spider-Man ride at IOA and the Jurassic Park and Terminator 3D attractions at Universal Studios. So, what had to happen happened, Michael asked Landmark if they could design a theme park, a real one, not only for him but a park where anybody could go, just like Disneyland. And this theme park would have been named Peter Pan's Neverland! Here is a bird's eye view of the park - please double-click on the image below to see it in big size.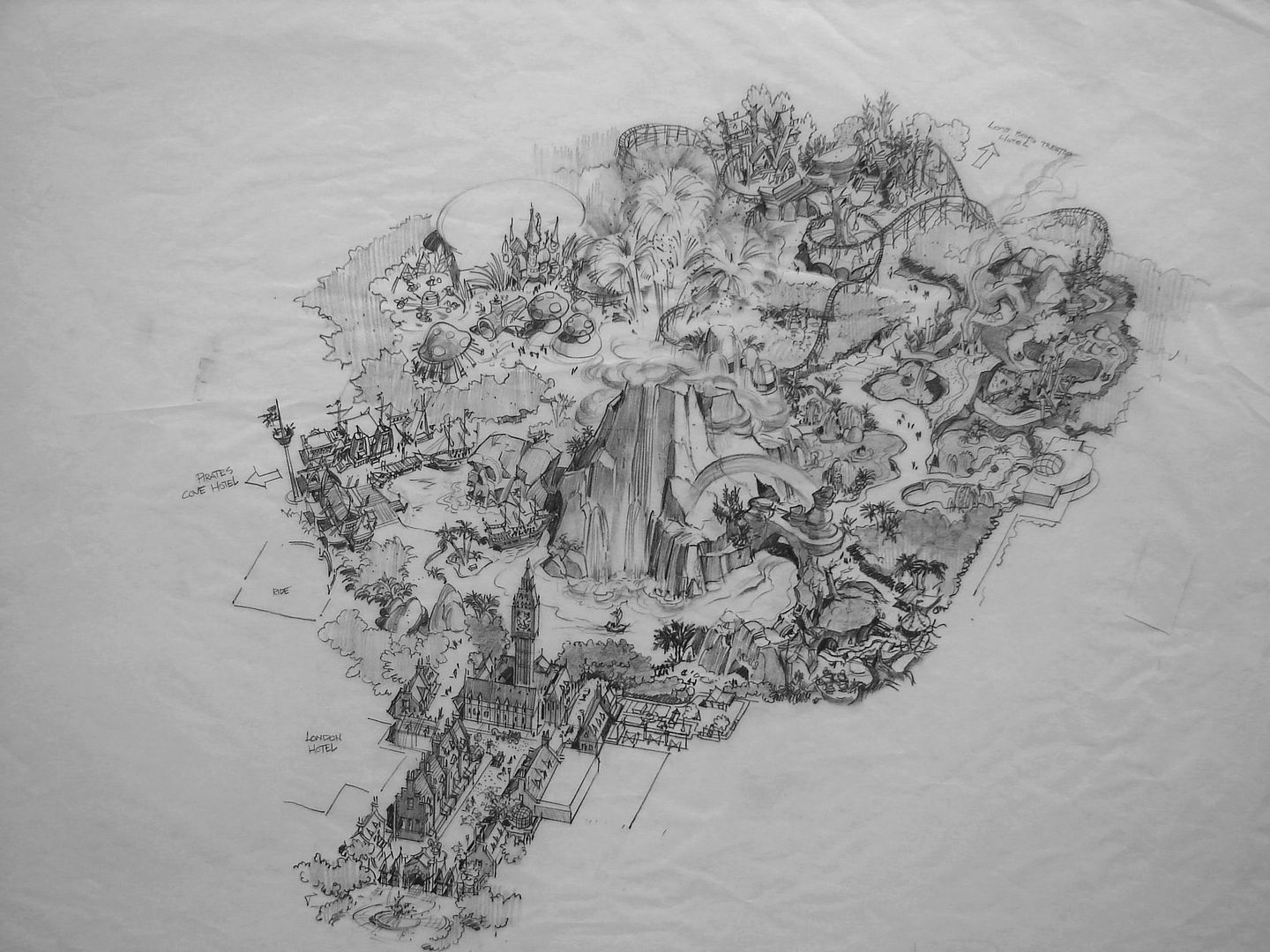 This first concept is amazing, isn't it? Fully inspired from Peter Pan's story, the park would have started with a grand London entrance, as you can see on the artwork at the top of this article. A replica of Kensington Gardens, where anyone can see the famous Peter Pan statue, as well as Big Ben and the House of Parliaments in the background, not to mention horse guards at the entrance, all of which would have set a stunning replica of the Victorian city.
Jump to the Disney and more full article to discover in detail and with lot of artwork this incredible Peter Pan's Neverland project designed for Michael Jackson ten years ago:
Disney and more: D&M Exclusive: The Michael Jackson's Peter Pan's Neverland Theme Park that never was