Sort of a sister thread to the one in the Disneyland forum, instead featuring old restaurants and quirky tourist attractions. I have quite a collection of these, and some real gems and oddities of places...let's take a peek, shall we?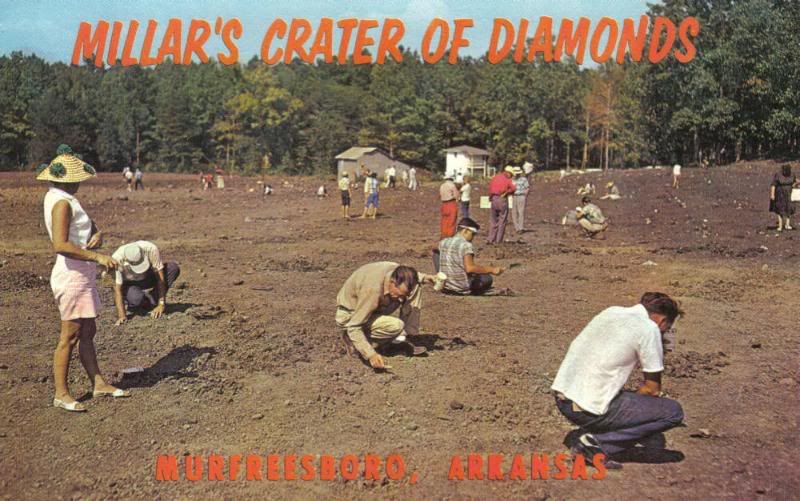 First stop, Millar's Crater of Diamonds! Dig in the dirt with your bare hands for shiny rocks! Fun for the whole family! Kids been brats? Bring them here!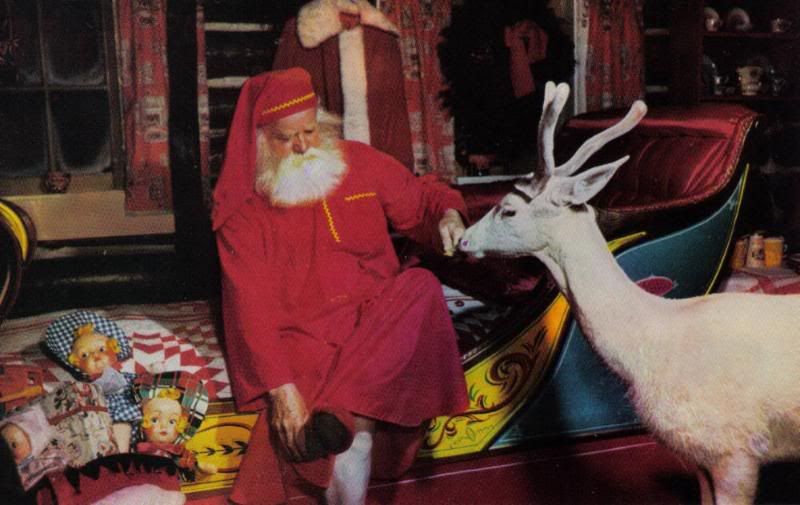 Or, if you have well-behaved children, take them to see Santa at his Workshop, in North Pole, Colorado! Here, Santa grumbles angrily at his reindeer alarm service about the probability of eating reindeer jerky in the near future.
Over in the Black Hills of South Dakota, marvel at Dinosaur Park! Then leave, because it's a dirt hill with no bathrooms.
All that traveling can make you hungry.....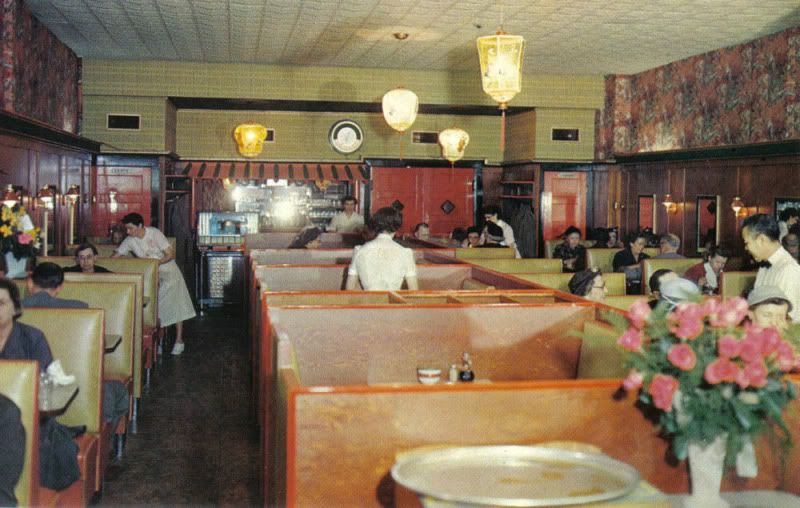 Why not dine at Rutland, Vermont's Kong Chow Restaurant? Manager Thomas Ying will gladly prepare quality Chinese-American food at popular prices.
For the more adventurous, try the air-conditioned Glass House drive-in! Serving Wonderful Food throughout the South East.
Back on the road again, those potstickers and grilled cheese sure hit the spot.
Where to next?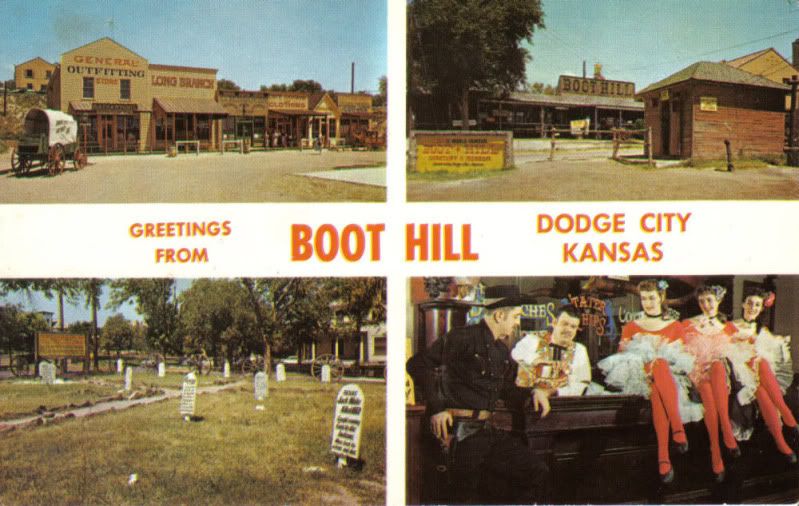 Why, it's fabulous Boot Hill at Dodge City! While there, visit the Boot Hill Museum, Cemetary, and the Long Branch Salloon for a cold beer or sasparilla, along with a deep fried pig's foot. Specialty of the house!
California bound at last, for our last two stops....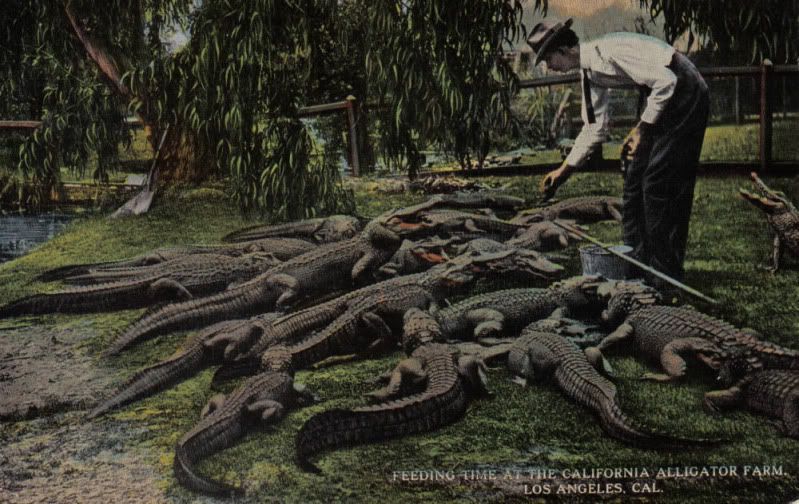 Not particularly attached to your extremities? Like being hissed at by scaly reptilian monstrosities? The California Alligator Farm is right up your alley, pal! Conveniently located near our final destination....
I'm betting some of you will recognize this crusty old coot and his surroundings. Make sure and have some fried chicken and boysenberry pie after you get done chatting the old timer up about the war and how he lost an arm on the gold fields!
More to come in future, as I scan some in and think of things to rant about. Hope you all enjoyed!