The purpose of this trip was a reward to us for buying a house. In March we bought our first home and as part of such we recieved the $8000 tax credit from the government. Because of the stress of buying a home and such and our itching for another cruise (we went on one for our honeymoon) we decided to take $1000 out of the tax credit and save the rest to go on an amazing vacation. When we realized we were sailing out of Port Canaveral we decided that we should spend a couple extra days in Orlando as well and have some fun. We were also able to talk some of our friends into coming.
Those in this Trip Report are:
Me (Jeff) and my Wife Kiera
And our friends Tyler and Rachael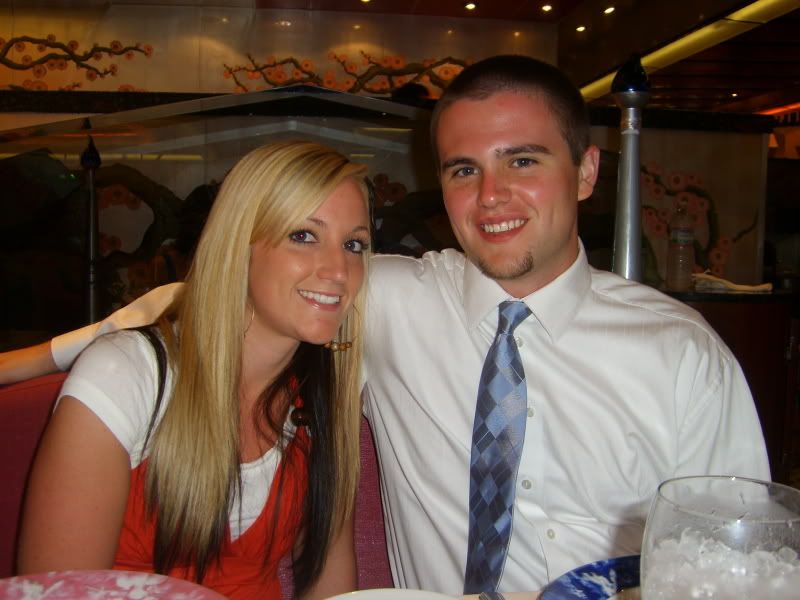 With that said lets move on to Day one of this twelve day trip report.
Day 1: Travel to Orlando and a Small Amount of Disney Magic
The day we had been waiting for for nearly 6 months had finally come. We were so excited to leave the reality's of life behind and go enjoy ourselves for a nearly 2 week long vacation. However no matter how excited we were 4am came way too early (especially since we went to bed around 1ish). We packed up our vehicle, locked up our house, and we were on our way. We swung by Tyler and Rachaels to pick them up and then we went and picked up Kieras mom (so we wouldn't have to pay for parking at the airport) and we were on our way to Salt Lake International.
We arrived around 5:40am and got our stuff unloaded and made our way to the baggage check. I couldn't belive how busy the airport was at 5:30ish in the morning. We waited in line for probably about 25 minutes before we finally got our bags checked in. I was also releaved to see that we still got the cheaper fees for our baggage check in considering American Airlines raised there prices after we booked.
A word of advice when booking your airline tickets. Take into consideration these baggage fees. I'm sure you may be able to find airlines without the baggage fees priced similarly.
Anyways once checked in we made our way thru security and to the terminal where out 7:10am flight to Chicago would soon start boarding. We found our gate and grabbed some breakfast at Quiznos and as soon as we were finished they started boarding our flight.
It had been a long time since I had flown for the length of time that we would be today. Our flight to Chicago was about 3 hours long and then to Orlando about 2 1/2 hours. I'd never flown on American Airlines before but they don't have complementry peanuts or any snacks anymore. Only beverages are free. Luckly we packed some extra snacks. With how little sleep we got You would thing we'd tried to sleep. But I have never been able to sleep on a airplane. There was no difference here as well. I didn't even try. Kiera tried though but never successfully fell asleep.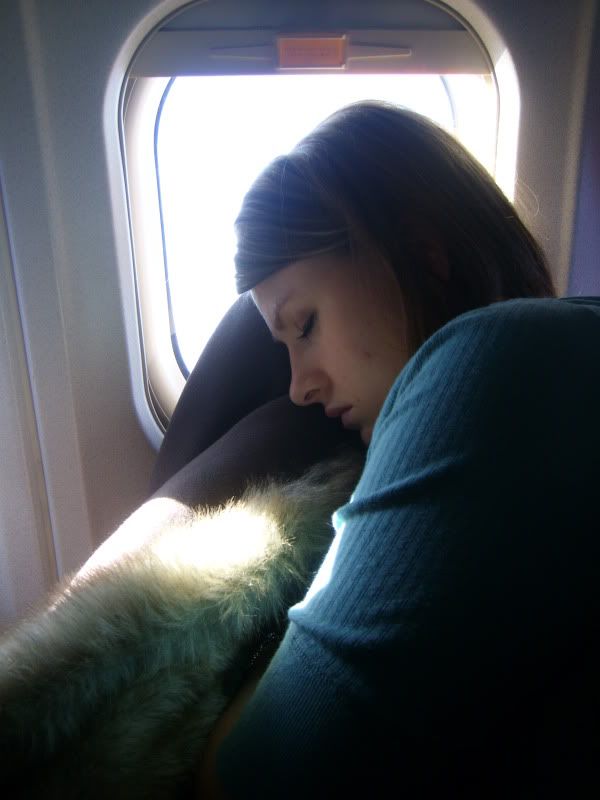 To try and pass the time I watched an episode of the Office on my Ipod and then listoned to some music. Before we knew it we were starting our descent into Chicago. I had only been to Chicago on time back in 2002 and it was also for a layover. When I was there that time it was very stormy and I was in such a rush to catch my connecting flight that I didn't have time to take anything in. This time it was a clear morning and we were able to see the city as we came in to land as well as Lake Michigan.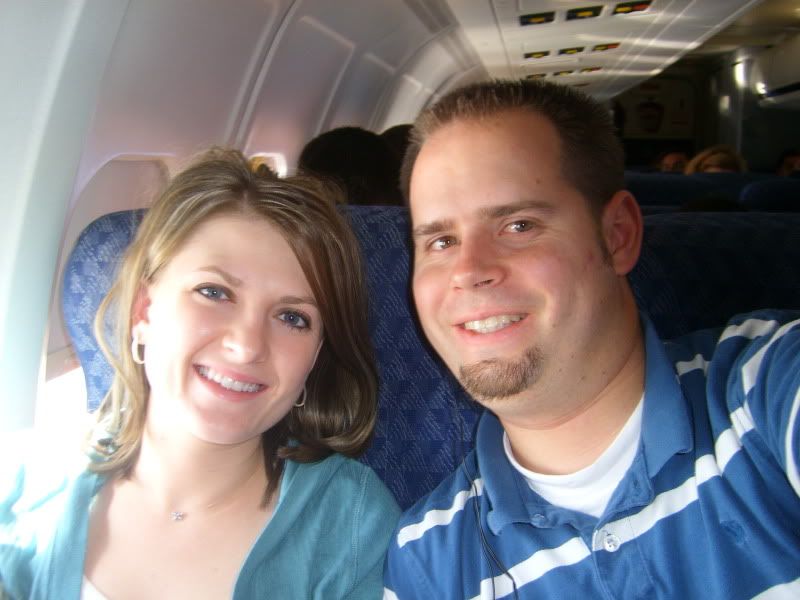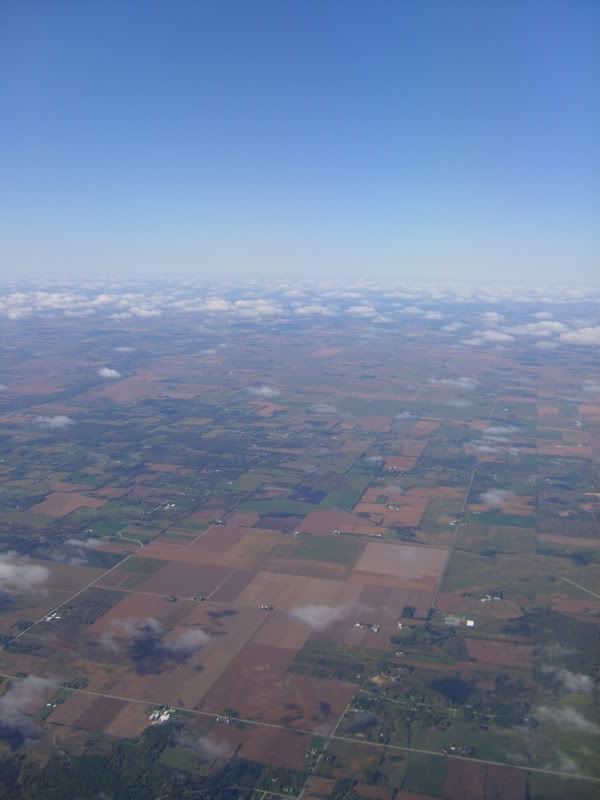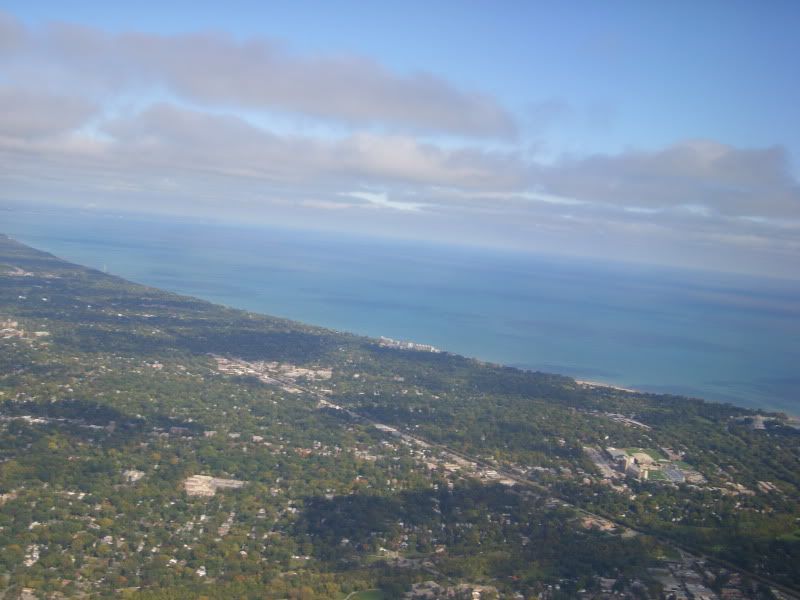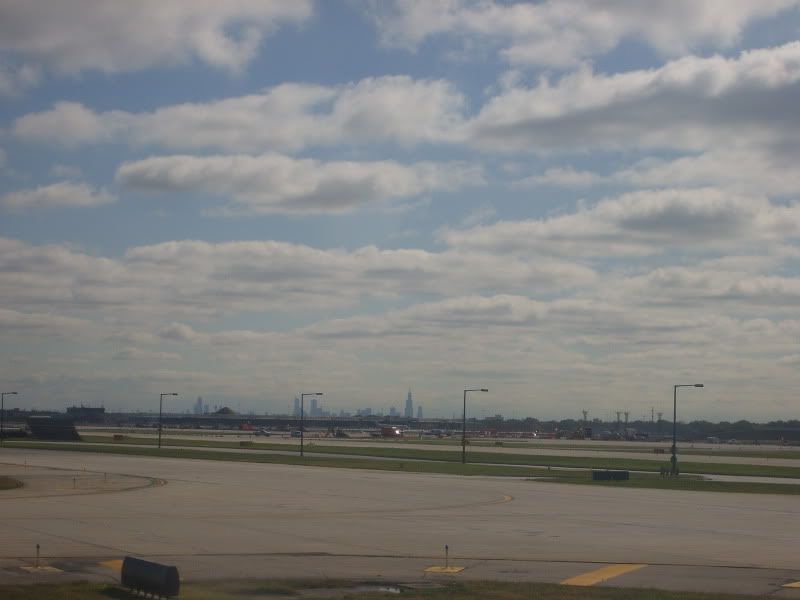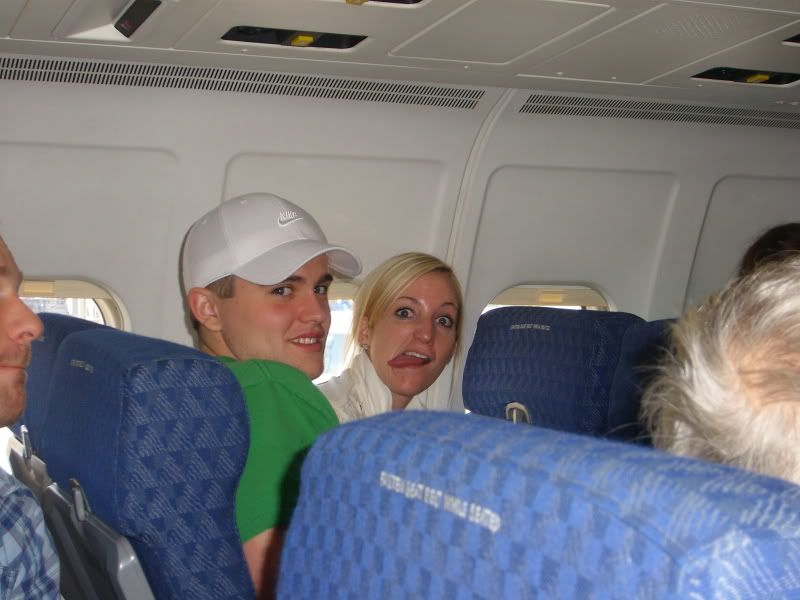 Although we had the same flight to Orlando we still had to get off the plane in Chicago for an hour. During this time we walked around the terminal looking at the city off in the distance and also bought a coffee free strawberry cream frapachino at Starbucks and looked at some books.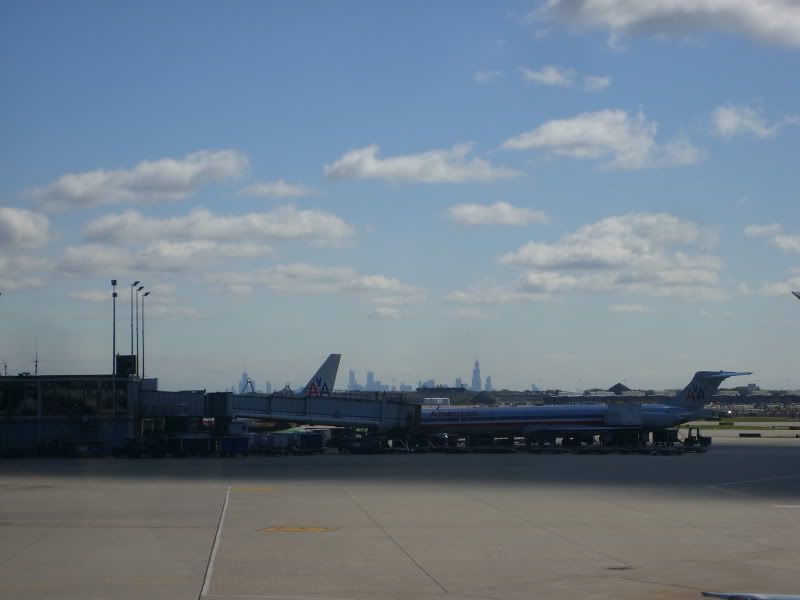 We were soon back on the plane and in the air and on our way to Orlando. At this point I was starting to get excited. It had been 16 years since I had last been to Orlando so my memory of it was very limited. Unfortunatly I my Ipod crapped out on me (bad battery) so I had to make the most of my time by looking at the sky mall magazine and anything else I could find in that pocket. encluding the safty manual which I couldn't help but laugh at this picture.
We were soon starting our decent into Orlando and the clouds outside were so pretty. My wife was enjoying taking pictures of them all the way until we landed.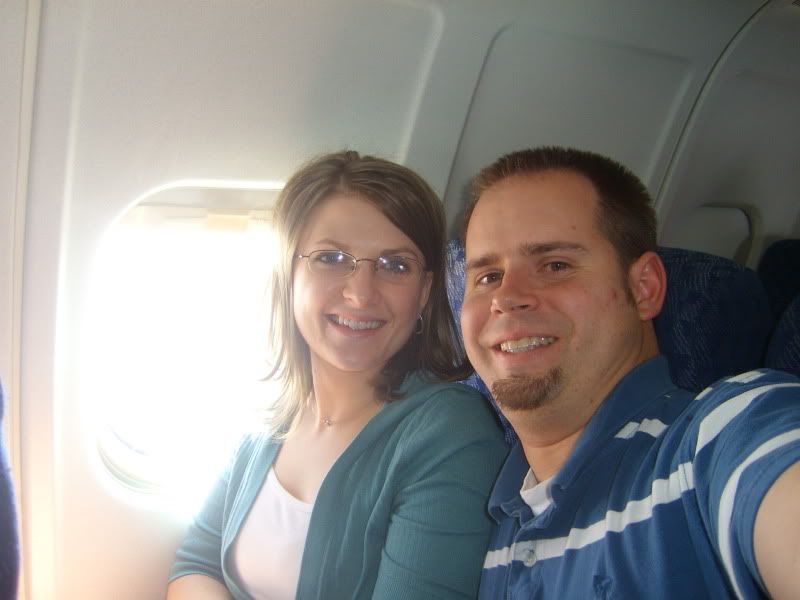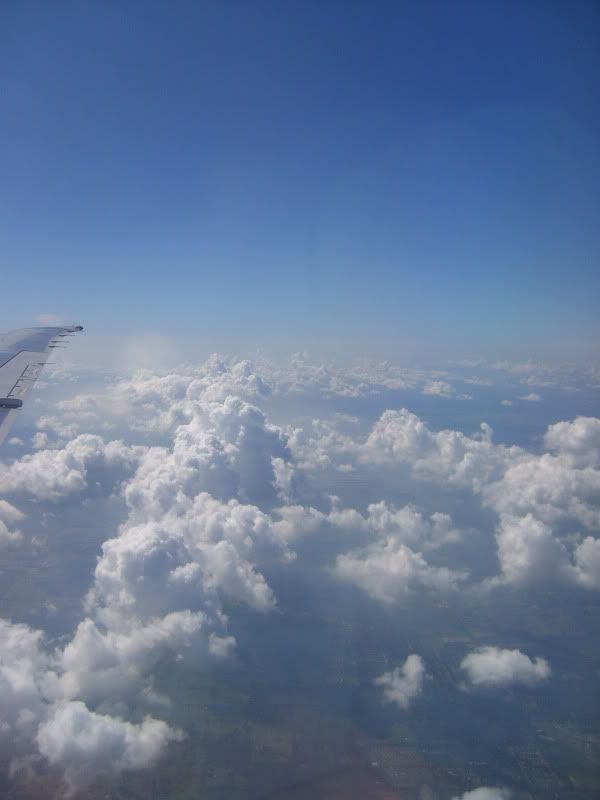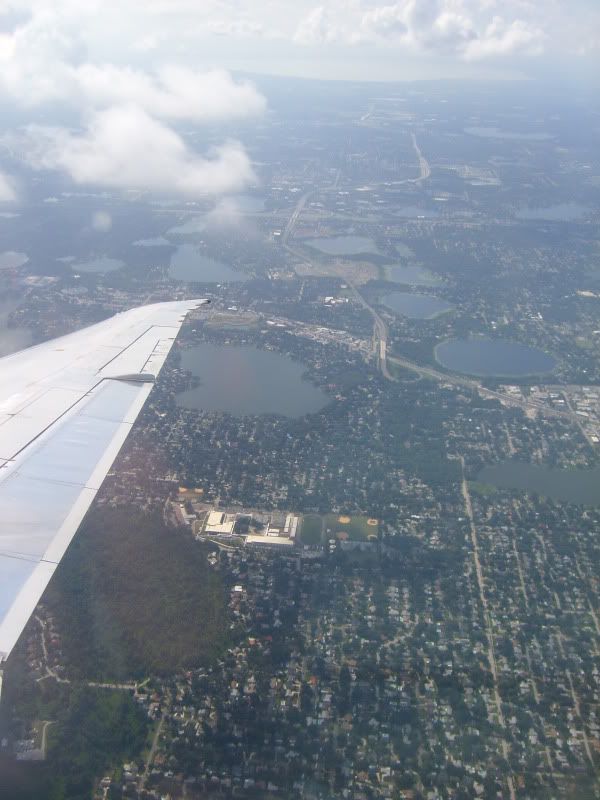 As soon as we walked off the plane we could tell we were in Florida because the humidity hit us like a brick wall. And that was just in the walkway from the airplane. We could only imagine how it would be once we were out of the airport. This is where 1/2 the Train part of the title comes from. After walking thru the terminal in Orlando you have to take a tram to get to the main building. So we boarded the tram and made out way to baggage claim.
After finding our bags (cause they put our planes luggage on the wrong turnstyle) we made out way down to Budget to pick up our rental car. Our car for the pre-cruise portion of our trip would be a Pontiac G6. After setting up the arrangements to drop the car off in Port Canaveral rather then back at MCO we were on our way. I was very suprised by our rental car as well. Mainly because it was still brand new. It only had 150 miles on it when we picked it up. Not bad if I must say. I'm really glad that we decided to get a midsized car too because we stuffed that trunk and still had to have 2 suitcases up front.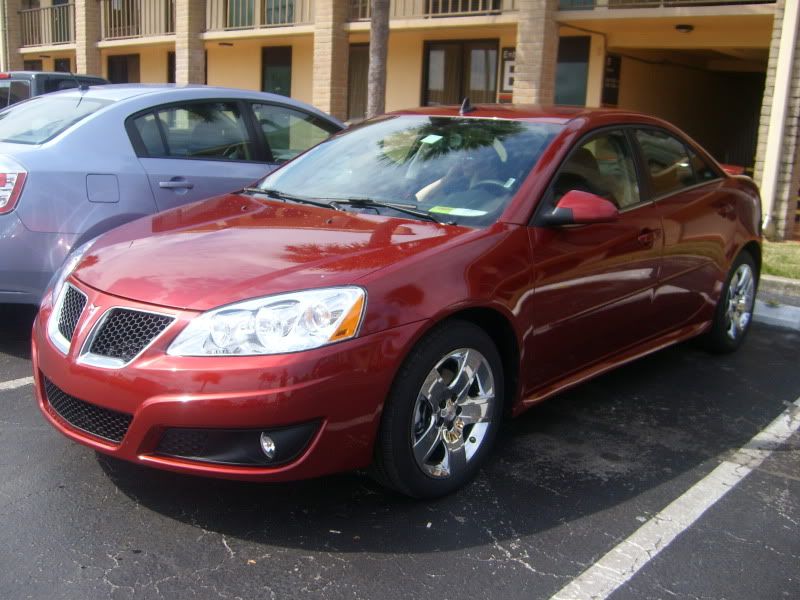 If your going to Florida soon one thing to keep in mind is that Florida has lots of Toll roads. If you wanna save a few bucks grab a couple rolls of quarters and your set. If you don't wanna deal with change most rental cars are equiped with an etoll system. Basically charging you as you drive past which you pay when you return the rental car. this service costs and extra $2.50 a day though or $10 for a week. We just stuck with the quarters.
After driving around and getting briefly lost we finally found Universal Orlando and then our hotel the Days Inn Universal Maingate. I booked the hotel we did because it was cheap (like 38 bucks a night) and across the street from Universal. However this hotel was cheap for a reason. It was ghetto. Yeah I read the reviews and we were pretty much taking a 50/50 chance on it. But it was nothing like the photos showed it to be. It was very old and run down. Good thing we were only there to sleep cause we wouldn't want to spend anymore time there then we needed to. To add to the ghettoness of it there was a nasty swamp next to it with signs warning not to swim cause of gators. This freaked the girls out some. We don't know for sure if there was gators but we thought we saw one out there at one point.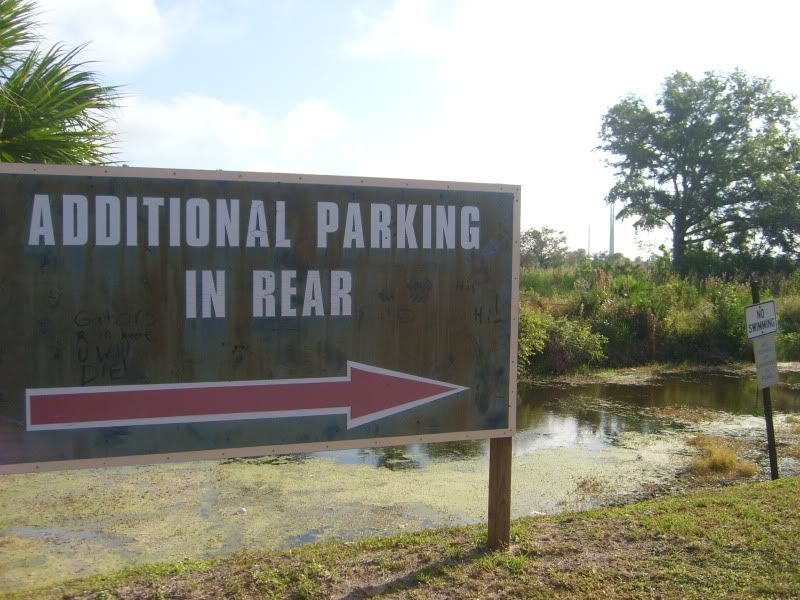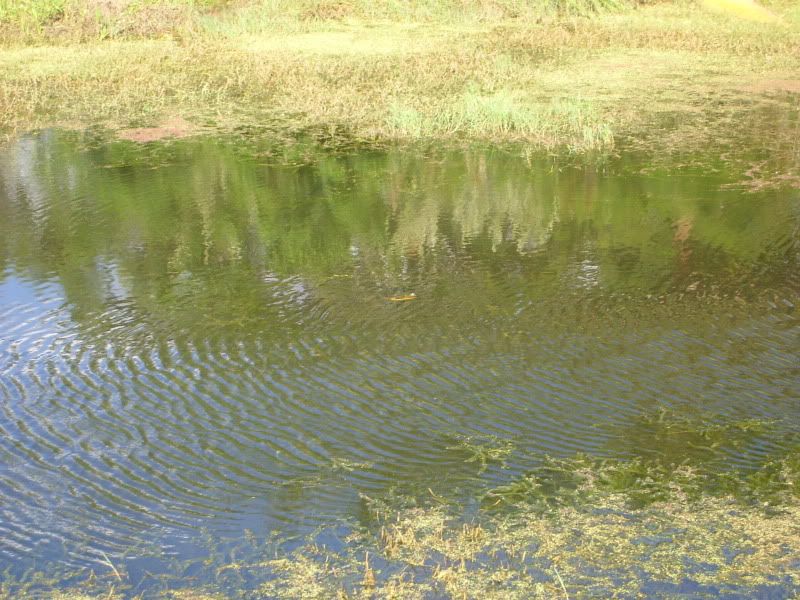 After getting unpacked we were starving. Rachael mentioned that she wanted to try something that we don't have back home. We decided since we had a whole night ahead of us that we should head up to Downtown Disney since they have many restaurants that we don't have back in Utah and it would give us something to do that night. So we loaded into the car again, punched the address into my Blackberrys Google Maps and we were on our way.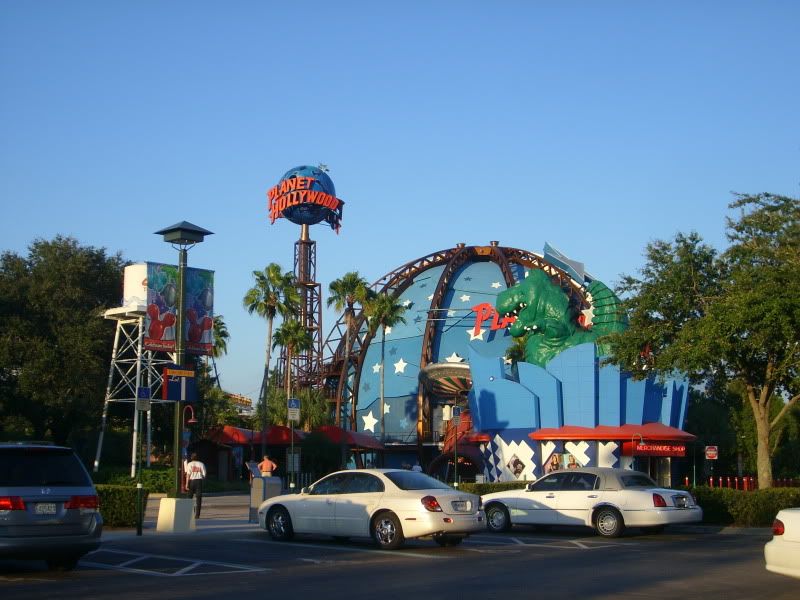 We parked and made our way down to the newer part of Downtown Disney where we decided to eat at the House of Blues. This place was really good. They serve southern style food there. The whole place and atmosphere was great. We all loved it. The prices weren't too bad ether.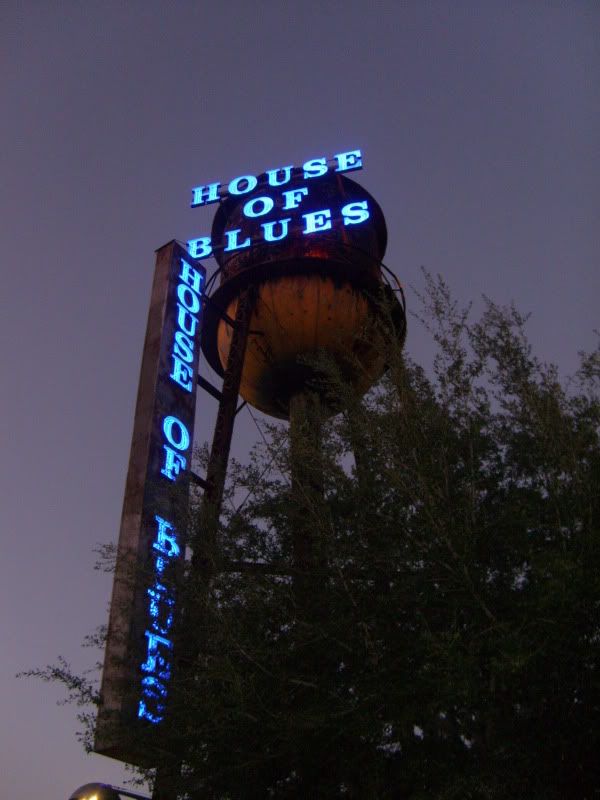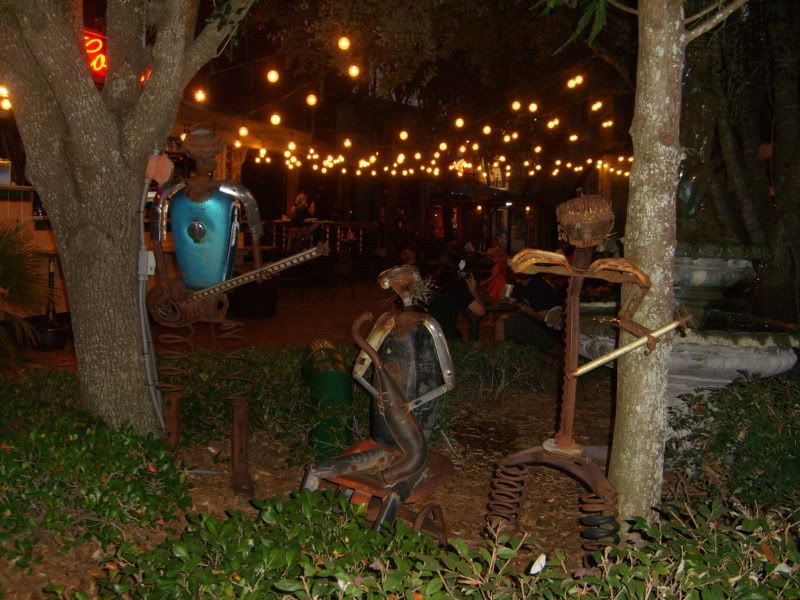 After dinner we walked around Downtown Disney for awhile and checked out many of the shops. Downtown Disney in Florida is so much better then the one in California. They have so much more stuff going on. We enjoyed looking in many shops like the world of disney and the lego store.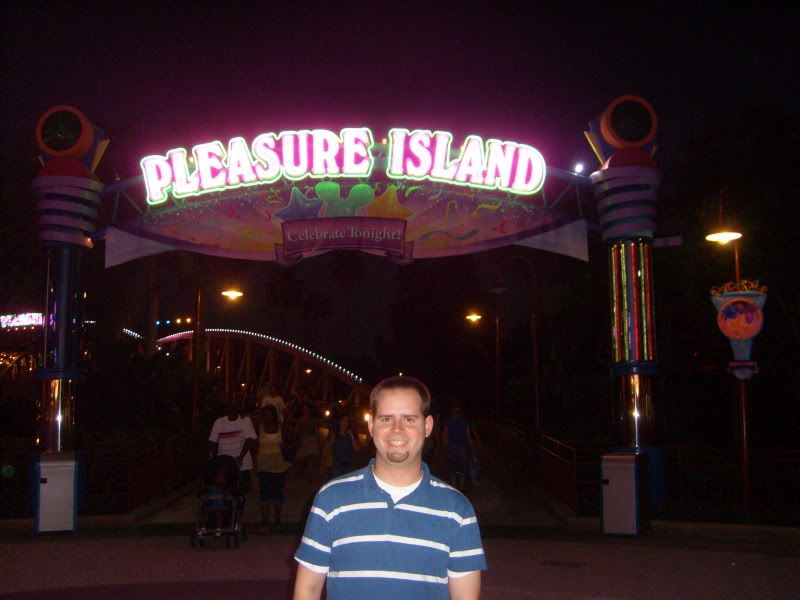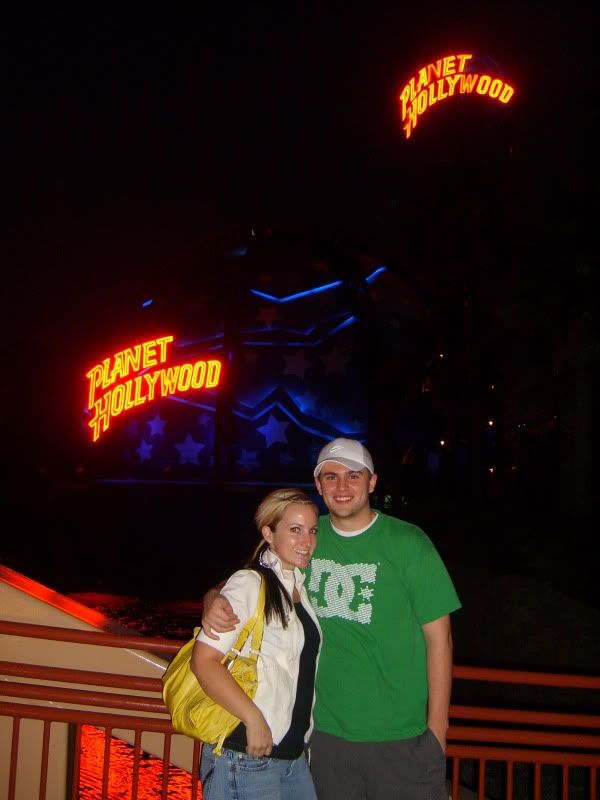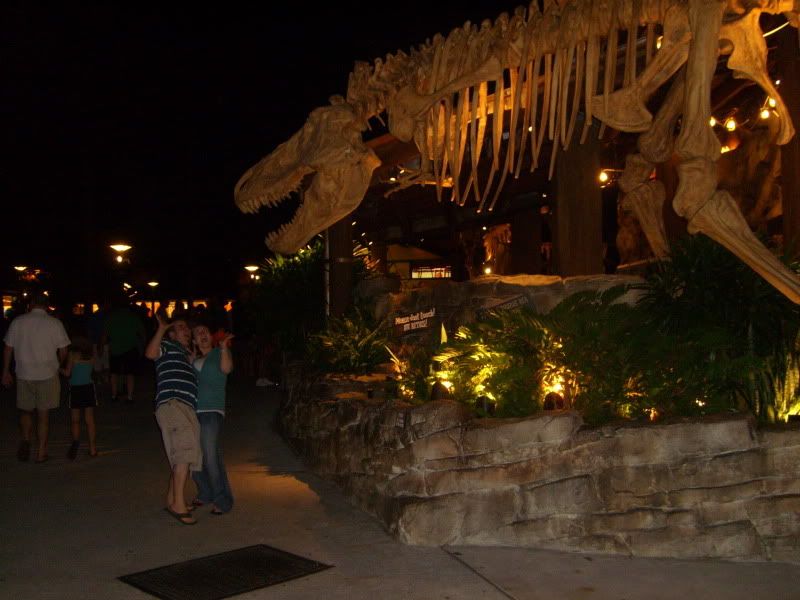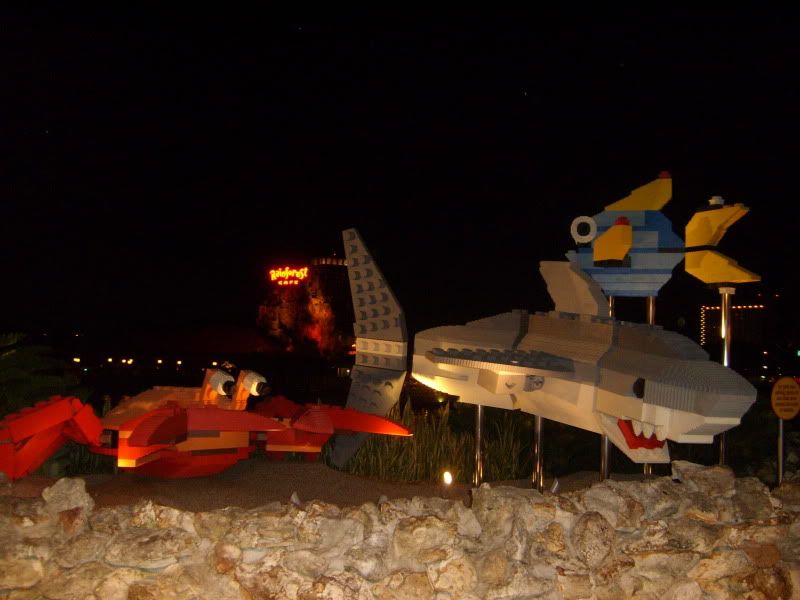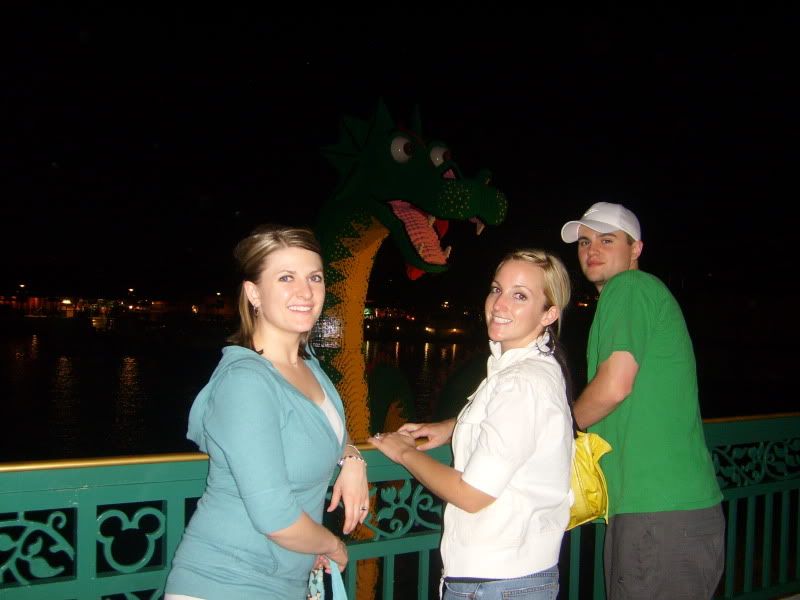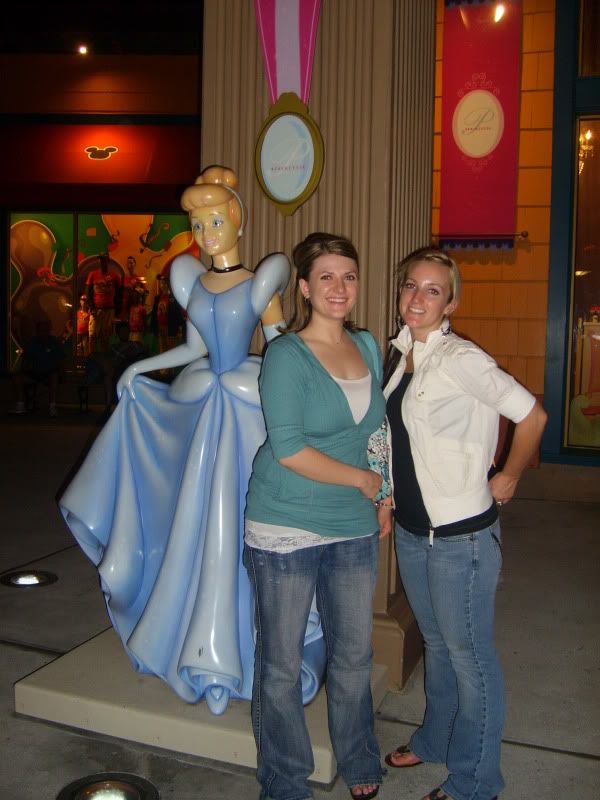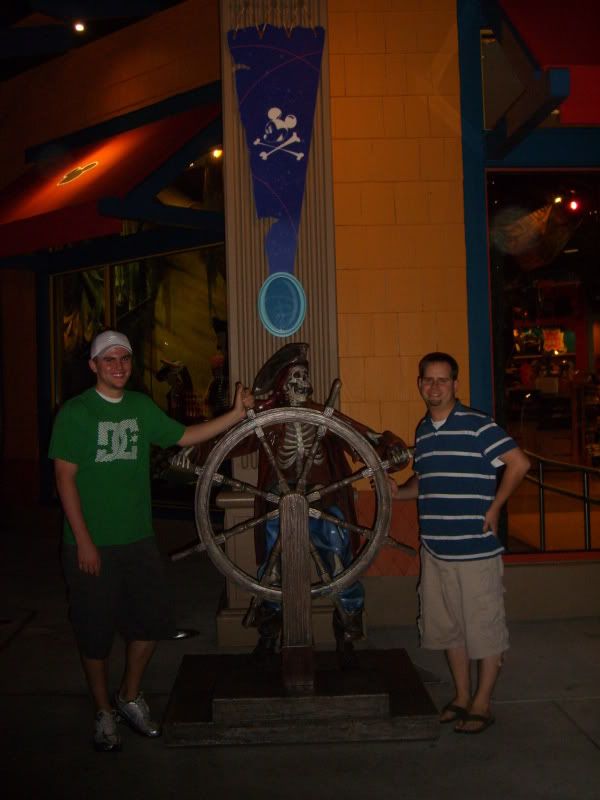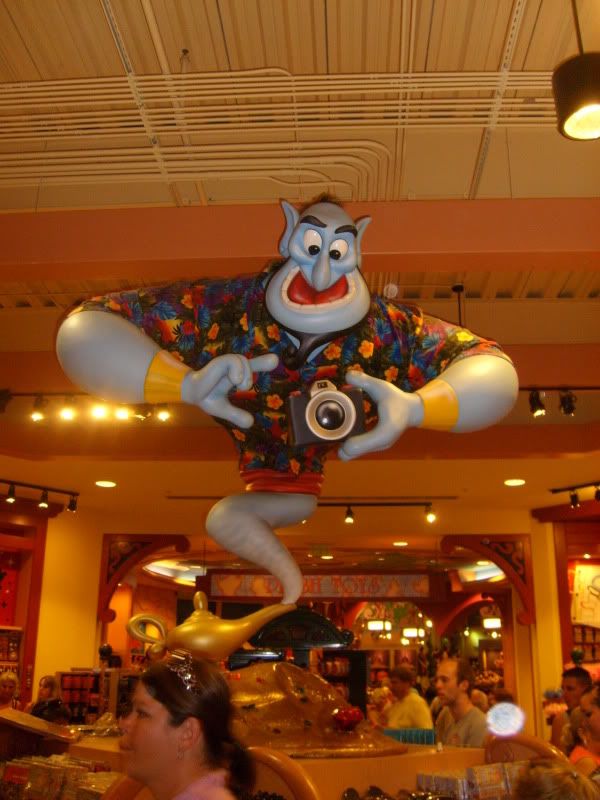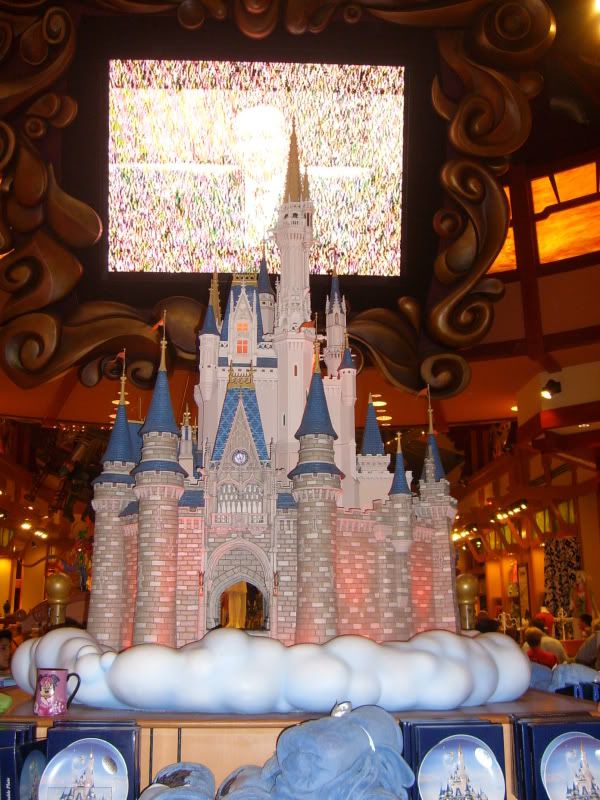 After finishing up at the World of Disney we figured we should start heading out to do the one thing we had planned for the night. That being watching the Magic Kingdoms fireworks from the Polynessian resorts beach. I can't belive how large the Disney property is in Florida. It probably took us around 30 minutes to find our way from Dowtown Disney to the Polynessian. But we soon found it and made our way back to beach to find a perfect spot to watch the fireworks. The view was great. I can't belive how tall the Magic Kingdoms castle must be if we could see it all the way across the lake. (I can't remember I was 10 the last time I saw it).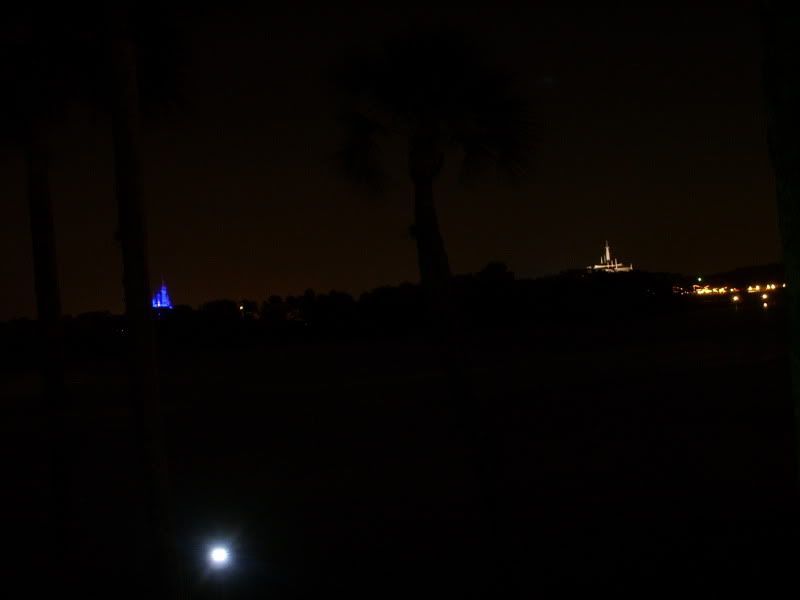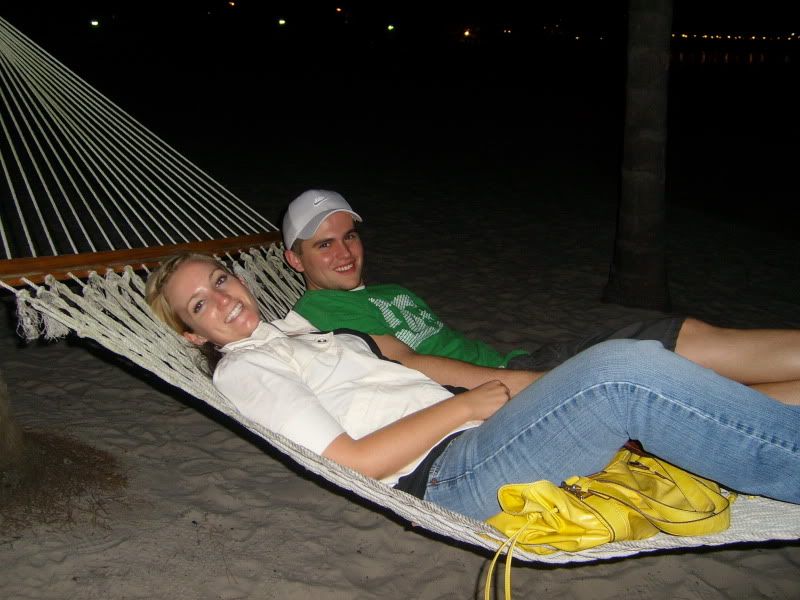 We patiently waited tell 9:00 for the fireworks to start but nothing happend. I double checked my phone and it said they would start at 9. What was going on. However before long the Electric Light Parade on the lake started. This was a pretty cute thing to see. I mean its nothing special by any means but its just one of those little added disney bonus you will find. Unfortunatly at this time my battery started dying on my camera.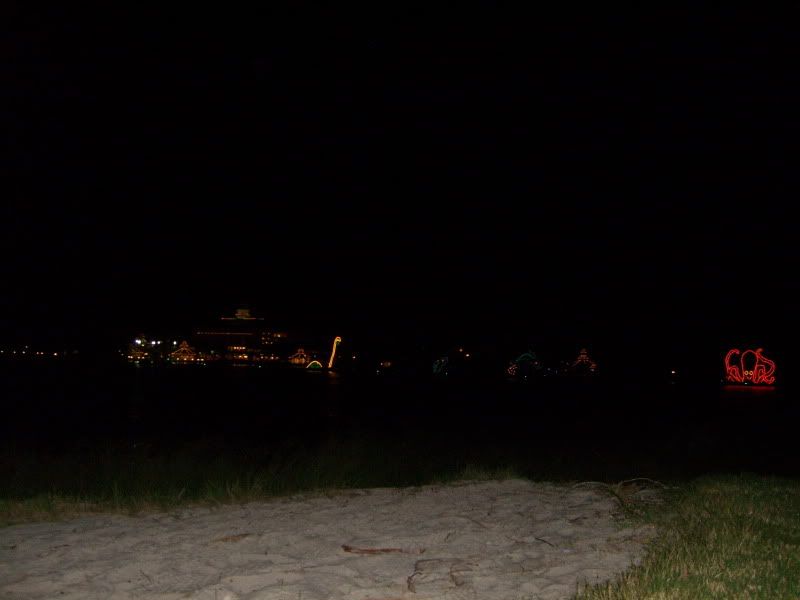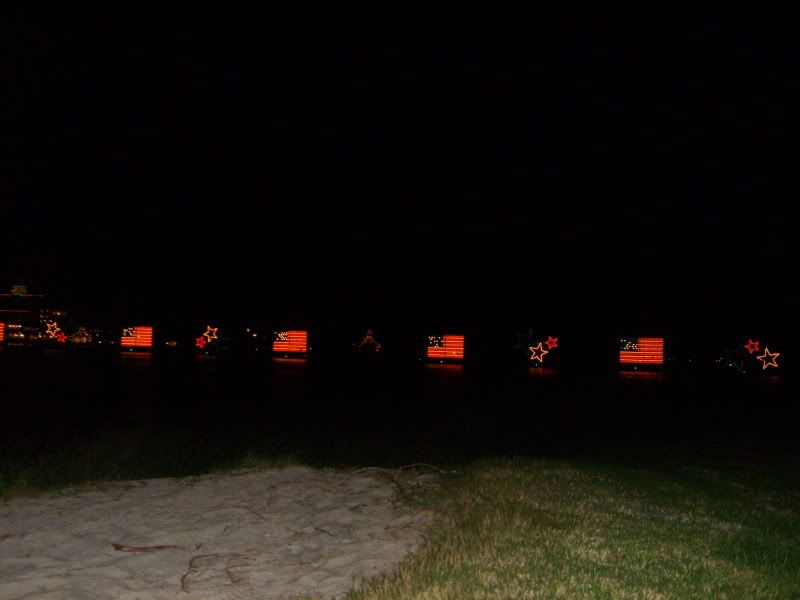 By the time the Water Parade was done it was around 9:15ish. what was going on. Why weren't the fireworks going. Yeah there was a slight breeze but that wouldn't be enough to cancel the fireworks would it? Finally right before we gave up we saw the castle go dark and a light shot into the air. Yay the fireworks started. These fireworks were excellent. Some of the best i've seen. I could only imagine what they would be like to watch inside the Magic Kingdom. Oh well we will make it back there someday. Unfortunatly after these 2 pictures my camera finally gave up and was done and down for the night.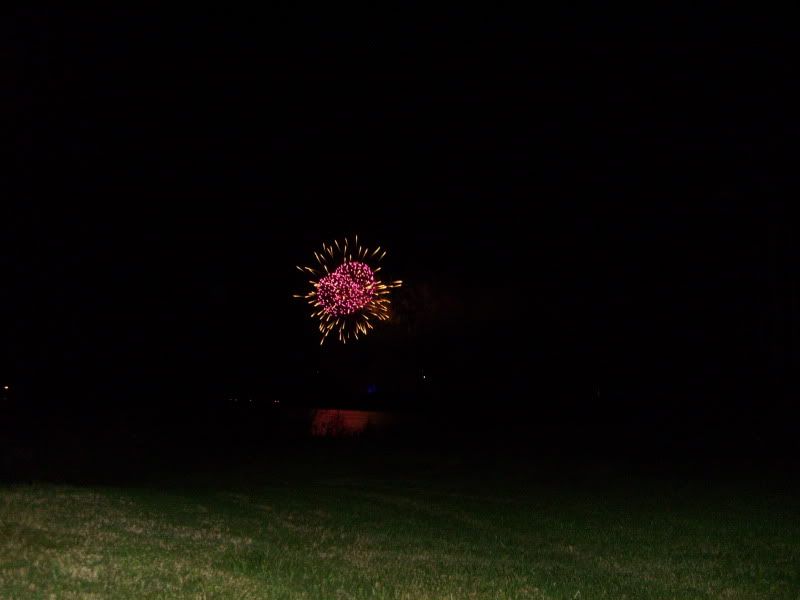 After the fireworks we were drained after a long day of travel and walking around Downtown Disney. We got back to the car and drove back to our hotel. We really needed to get our sleep because Day 2 would come quickly and we had a full day at Universal Studios Florida and Halloween Horror Nights to look forward to.