Mid January I received a mailer announcing El Capitan's showing of Alice in Wonderland along with a special Mad Tea Party. I was quick to reserve my spot to experience this special madness.
So yesterday my friends and I braved the slow moving traffic from East La to Hollywood(a bit over an hour),we can't be Late for our very important Date.
I had read there was a war protest down Hollywood Blvd.



Before getting seated we posed for a quick pic and then directed to our place at the Tea Party!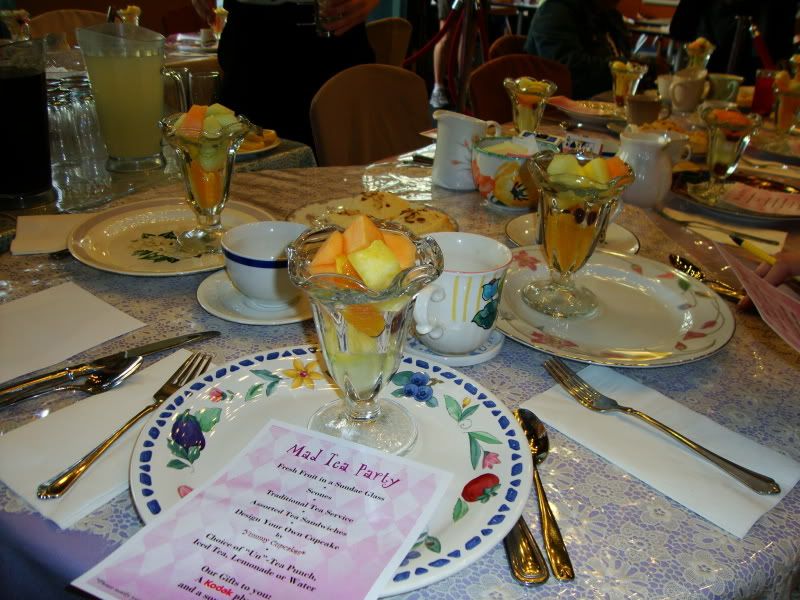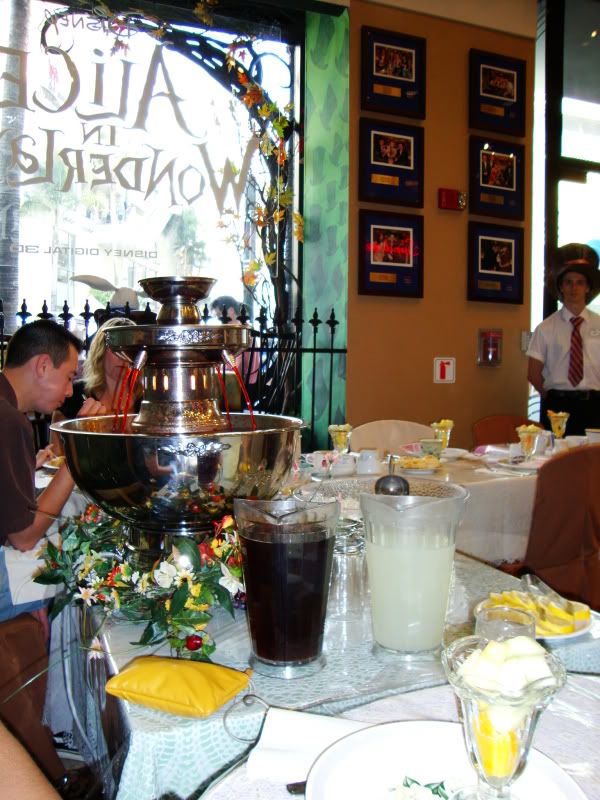 Seated and ready to begin we were told to draw a pig on the back of our Mad Tea Party menu...



My piggy!



Time to partake in some yummy scones.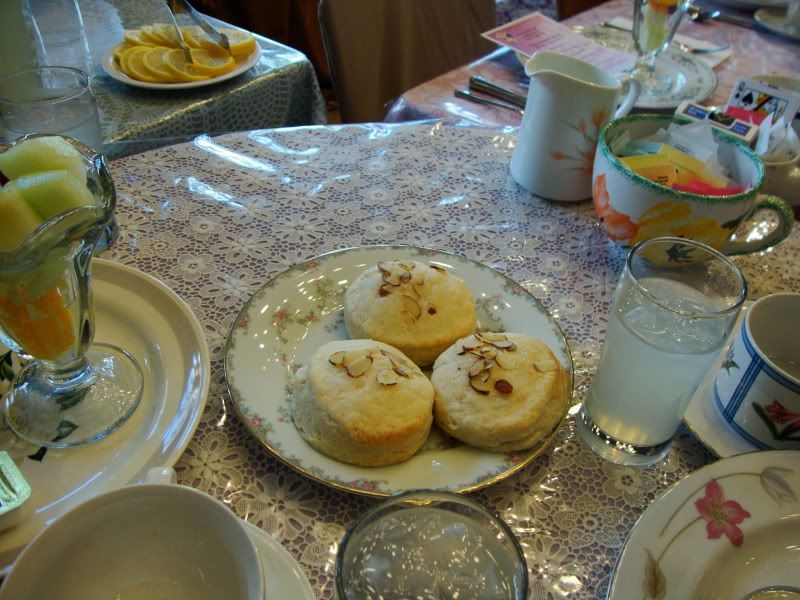 We had a deck of cards we were told to hold up if we needed anything.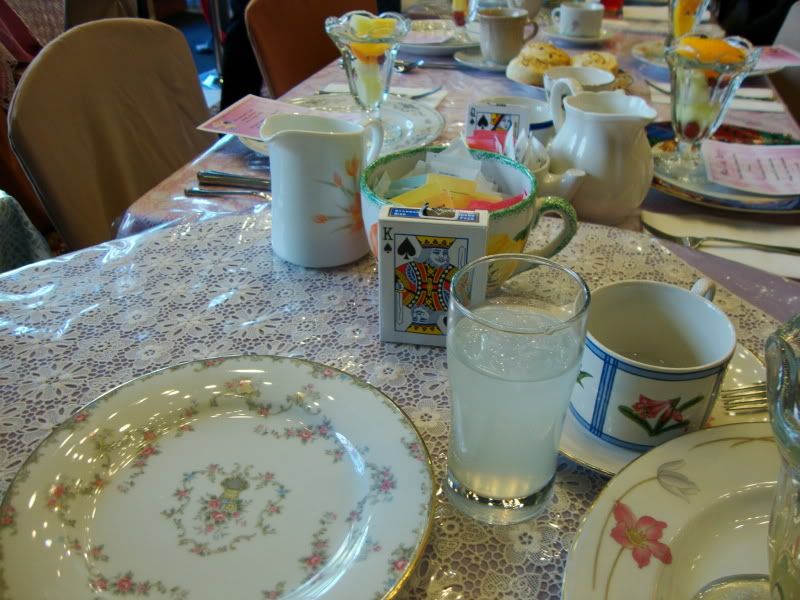 Time for some tea!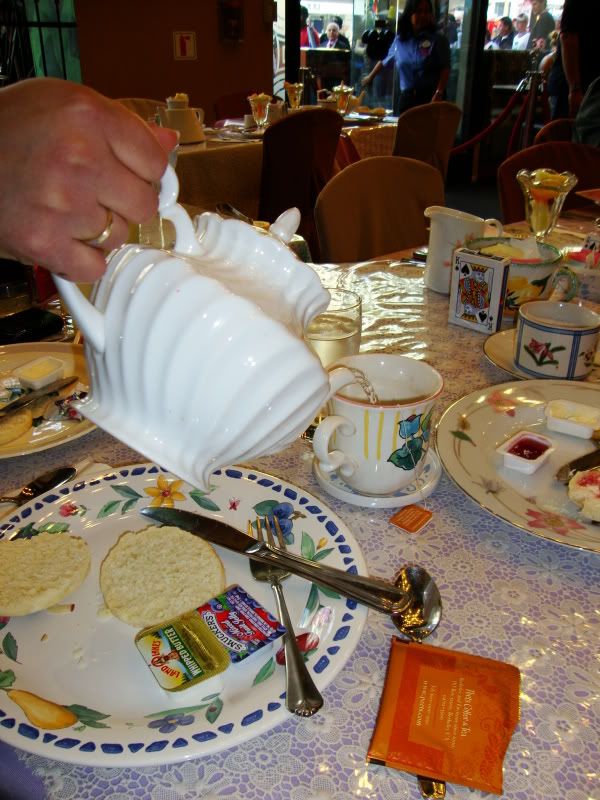 Time for some sandwiches...we were told to try 1 of each and if we wanted more we could hold up our pig drawing.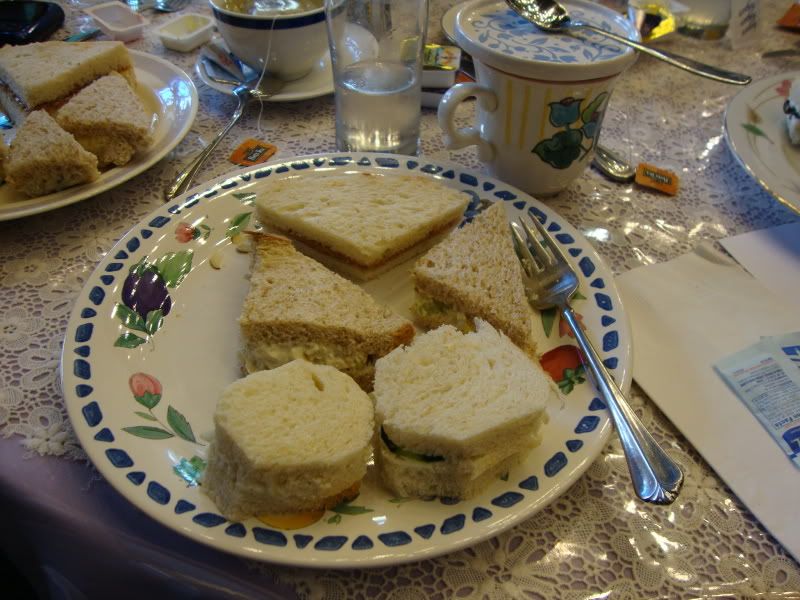 After the sandwiches were done the best party pig was announced(the person who ate the most sandwiches). Our cupcake kits were then passed out.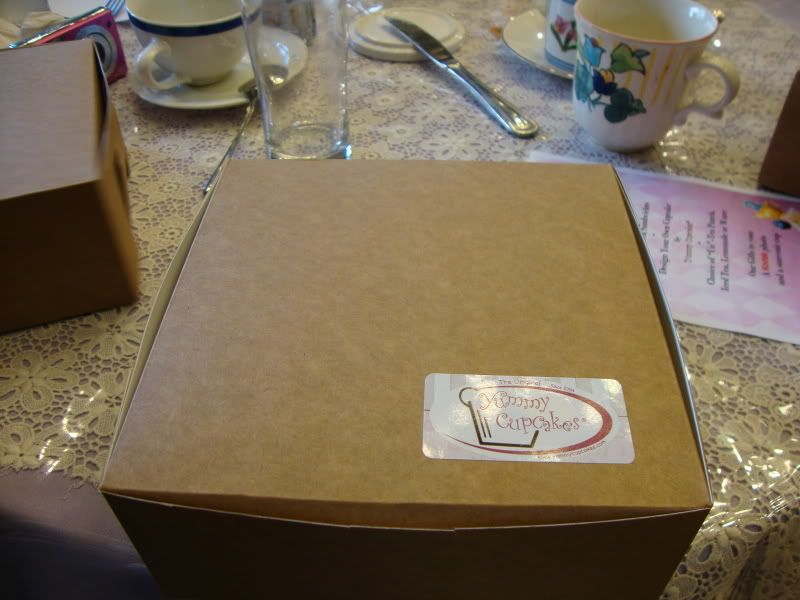 We all had to open our kits at the same time and were told it would be a competition to see who had the best looking cupcake.

My kit.....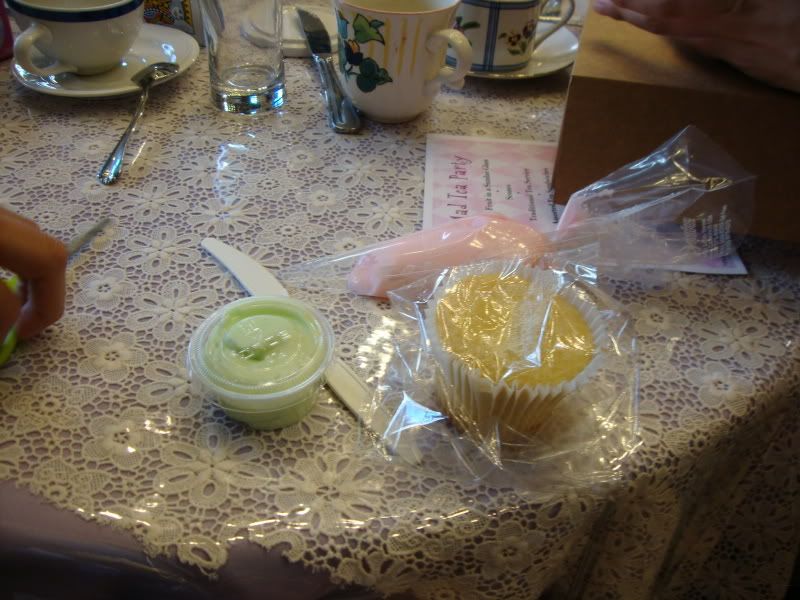 My cupcake(it didn't win
)...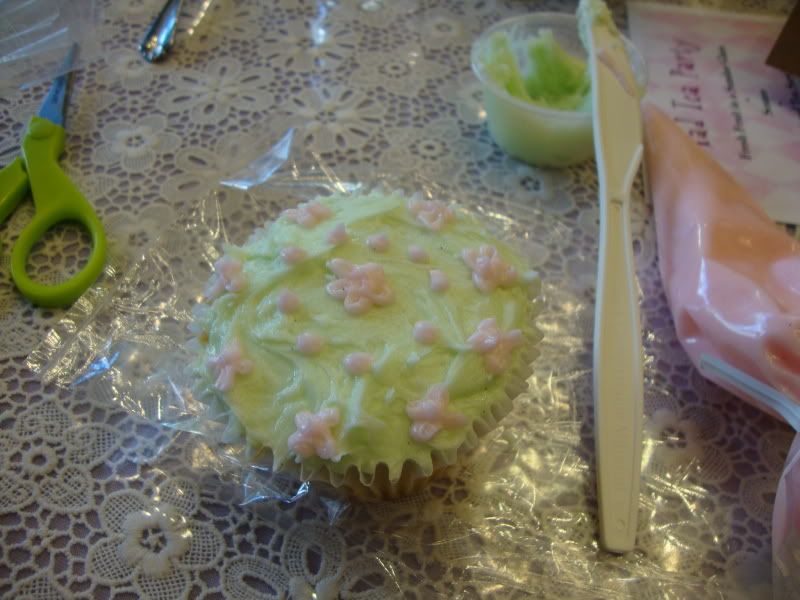 We then named our cupcakes and cheered to see who's cupcake was the best. I named my cupcake dessert! The winner did receive a 35% off coupon to the Soda Fountain store.

Our pictures were then handed out..
They have an awesome Alice in Wonderland border.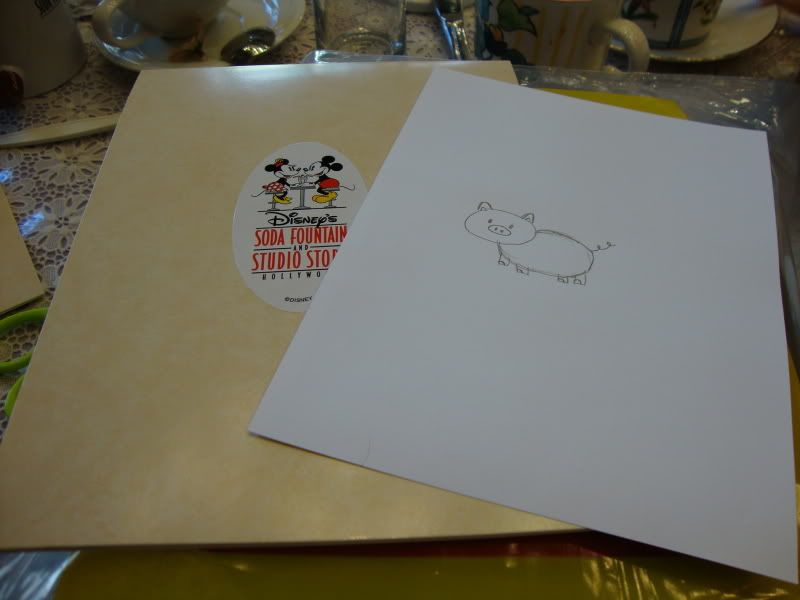 And of course, our souvenir mugs were also given out...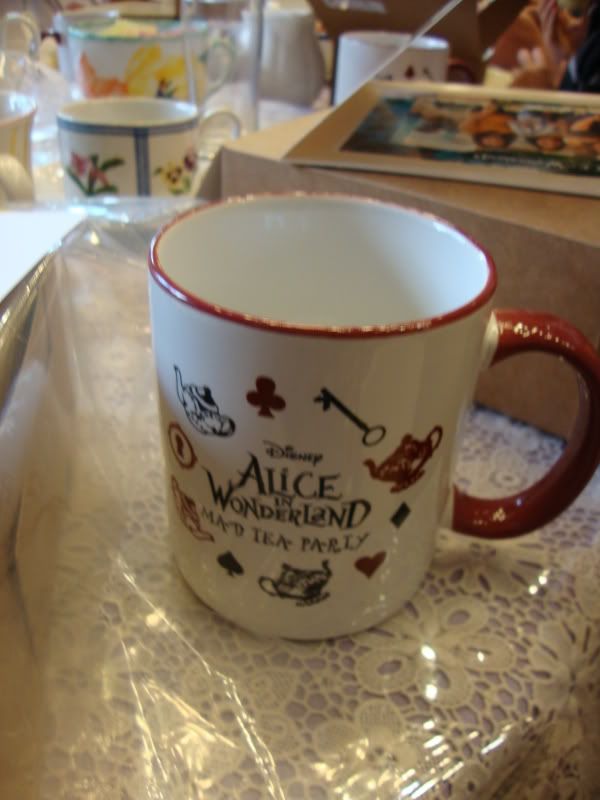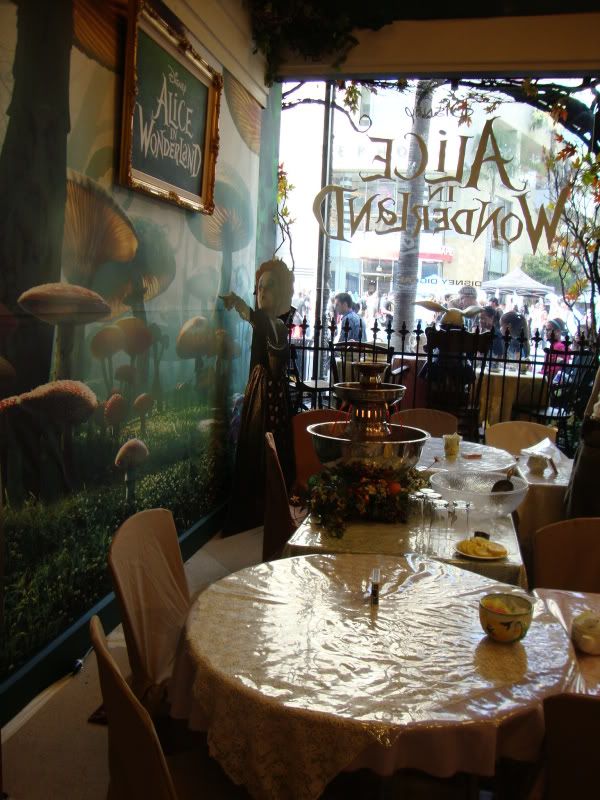 After the Tea Party we headed in to see the movie!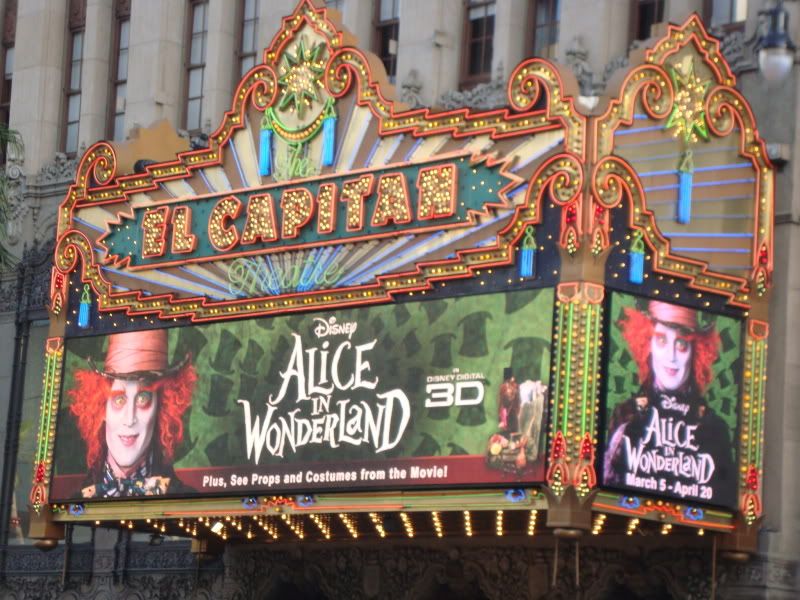 There were great props and costumes on display.
This was my favorite one!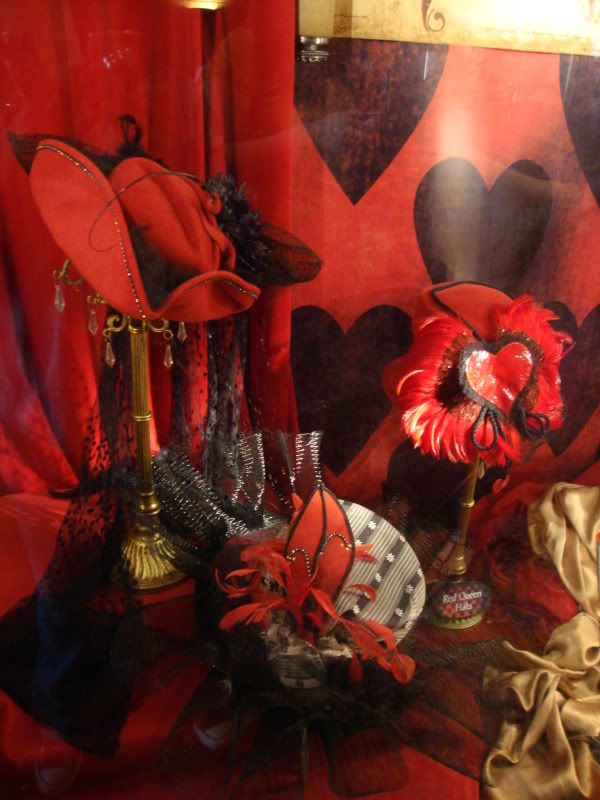 Time to find our seats.



Gotta love the Disney music that was being played!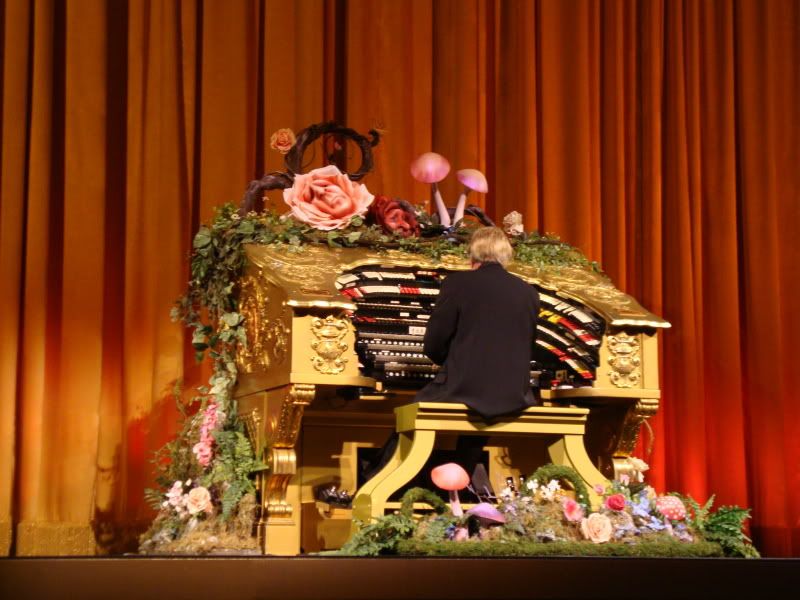 Loved these flowers on each side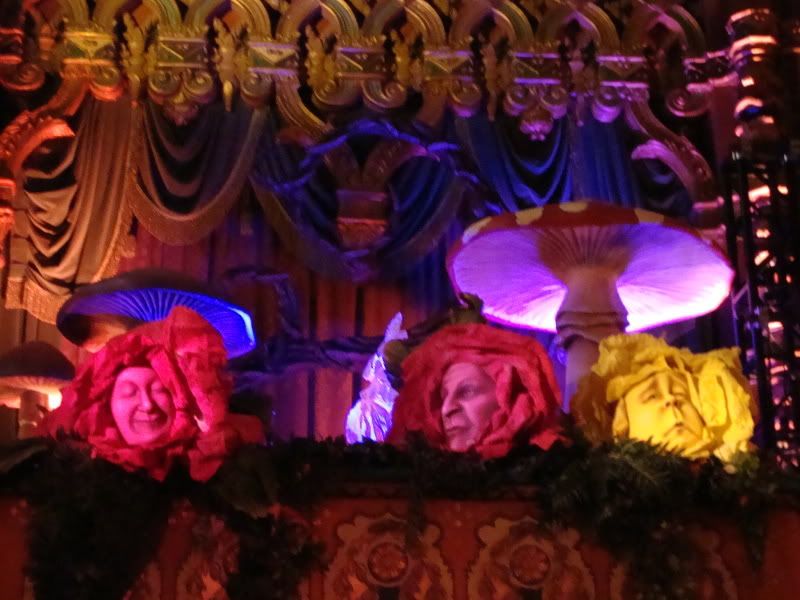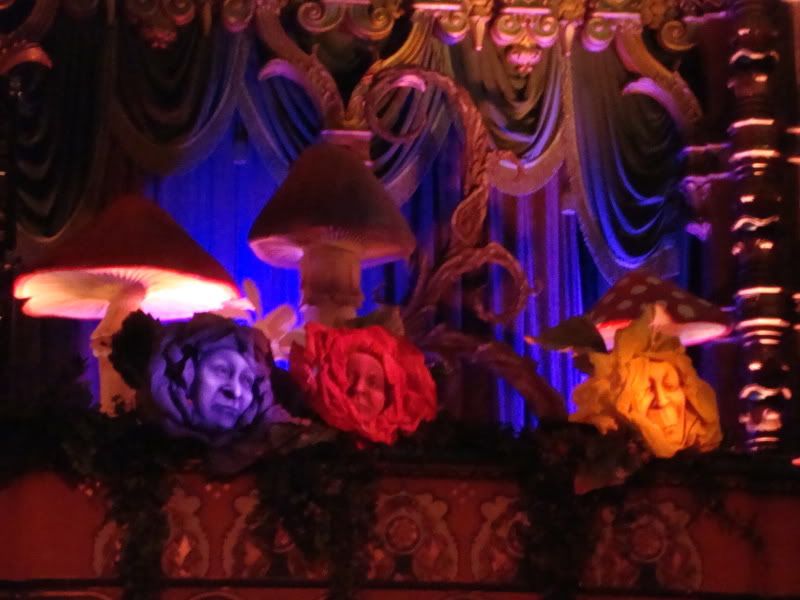 Great mini pre-show before the movie started that ended with confetti raining down on the audience. I loved the movie and was surprised that no other Micechatters had mentioned this show before. It was well worth the pricey ticket for both the Tea Party and the movie and highly recommend watching it here, since the movie is playing until April 20th.