The amazing Wonderpup went to his first baseball game of the year today!
We drove down to Port Charlotte to see some spring training action between the Tampa Bay Rays and Minnesota Twins.
On the road again!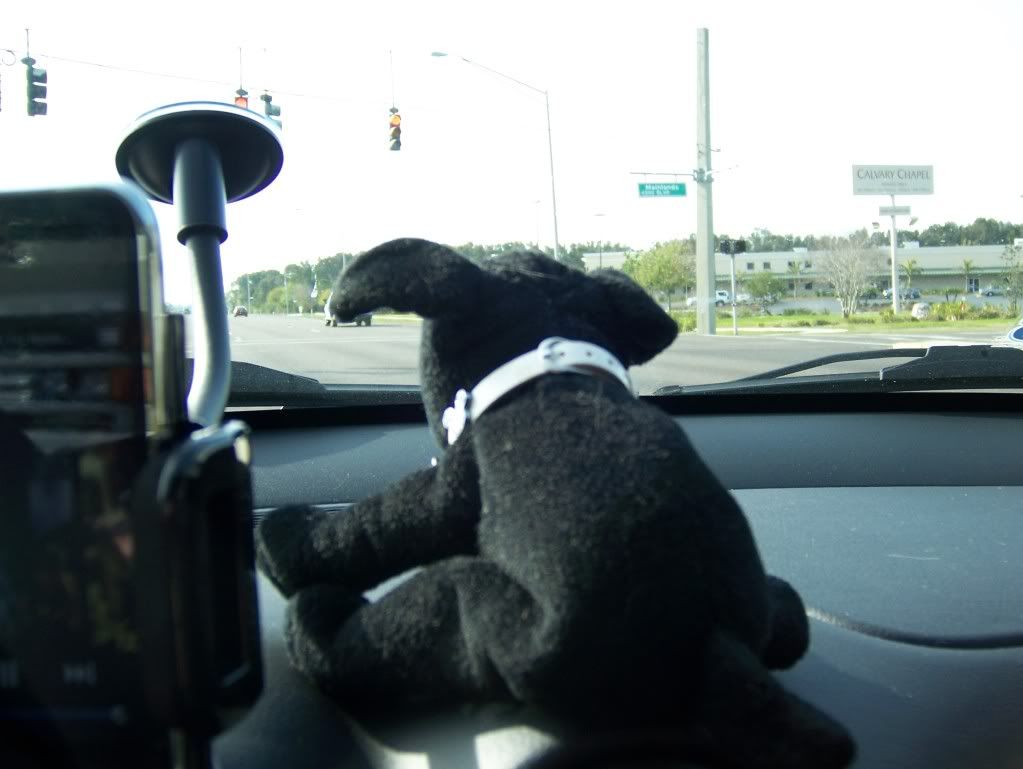 Crossing the Sunshine Skyway Bridge... it's so steep it's almost like going up the lift hill on a coaster!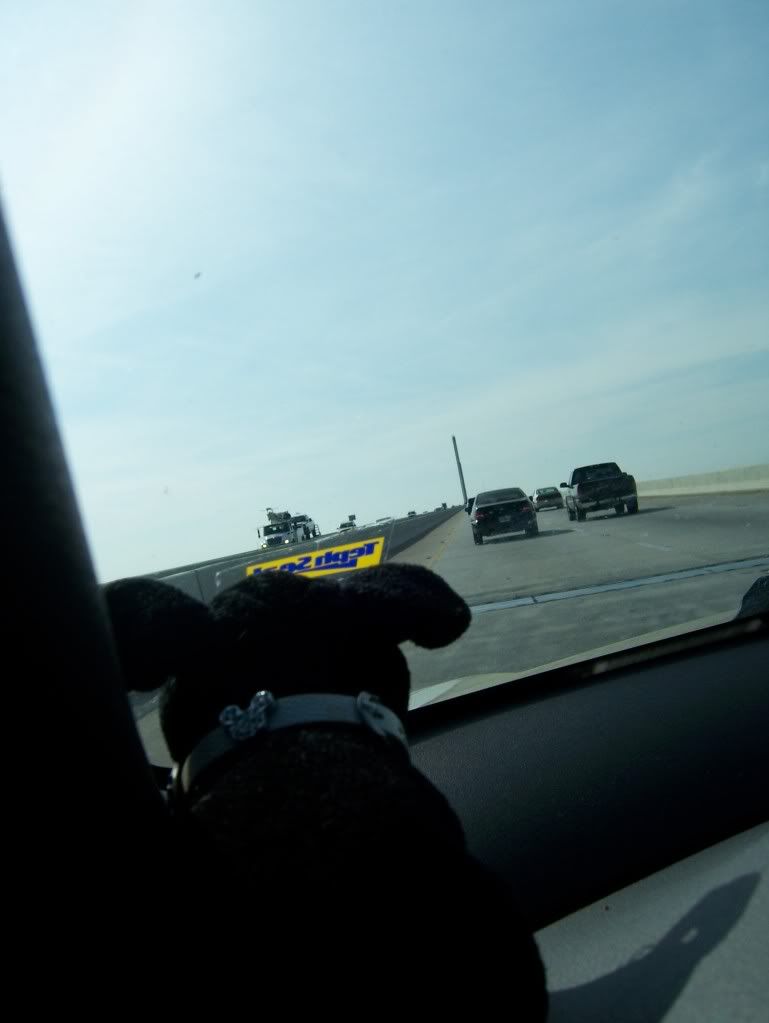 After a quick pit stop at the Super Wal-Mart in North Port to get some gum and some cash, we made it to the ballpark.
Met the mascot from Buffalo Wild Wings (and got some BWW coupons!)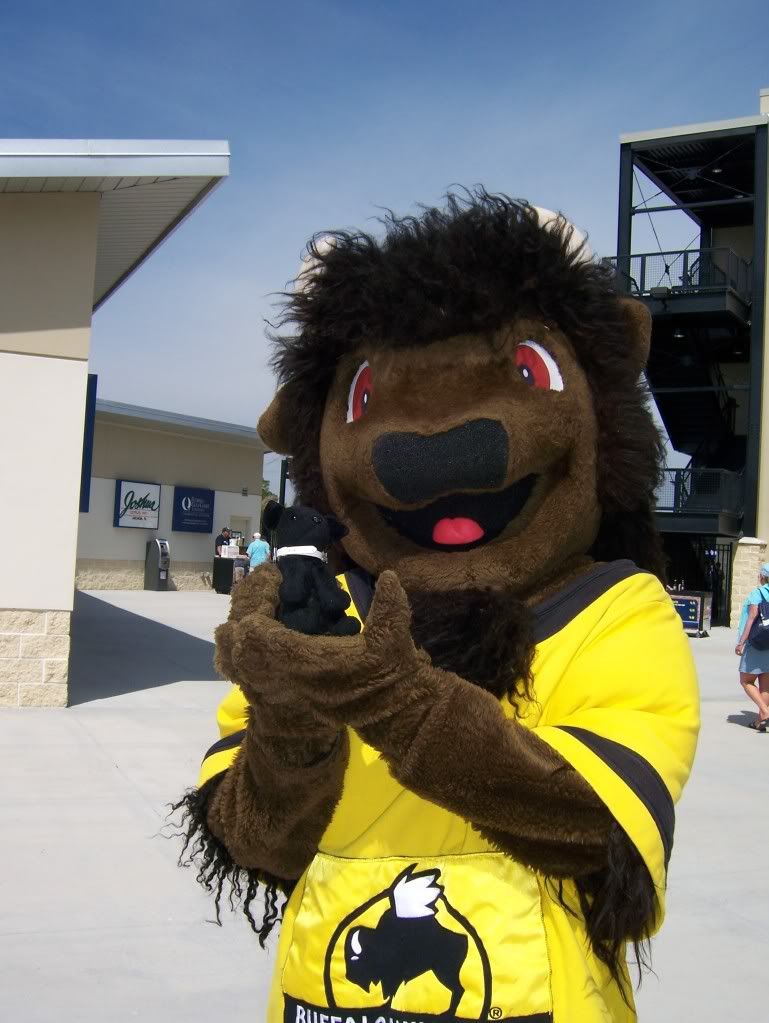 In case you forgot who we're here to see...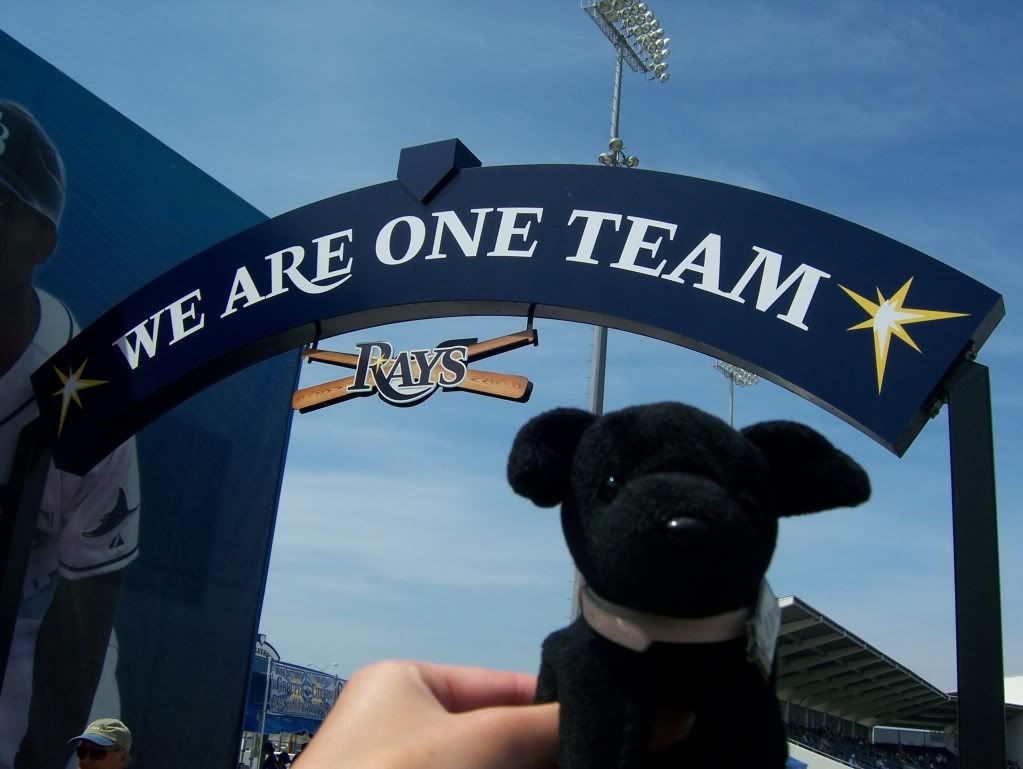 Play ball!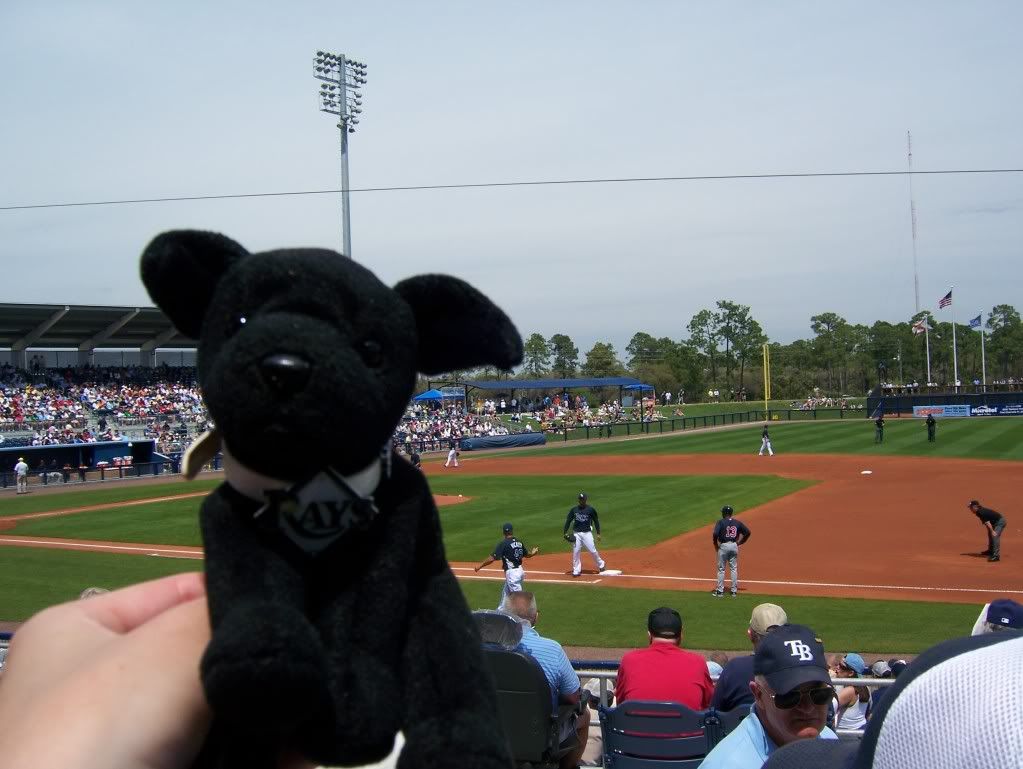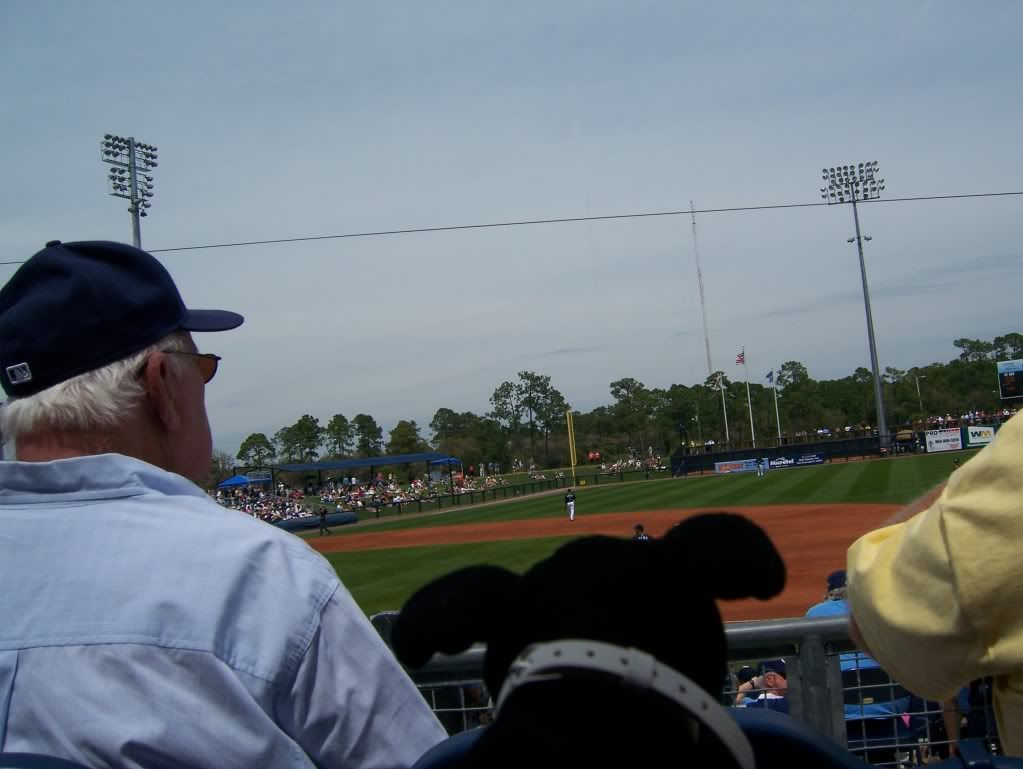 We had great seats behind first base!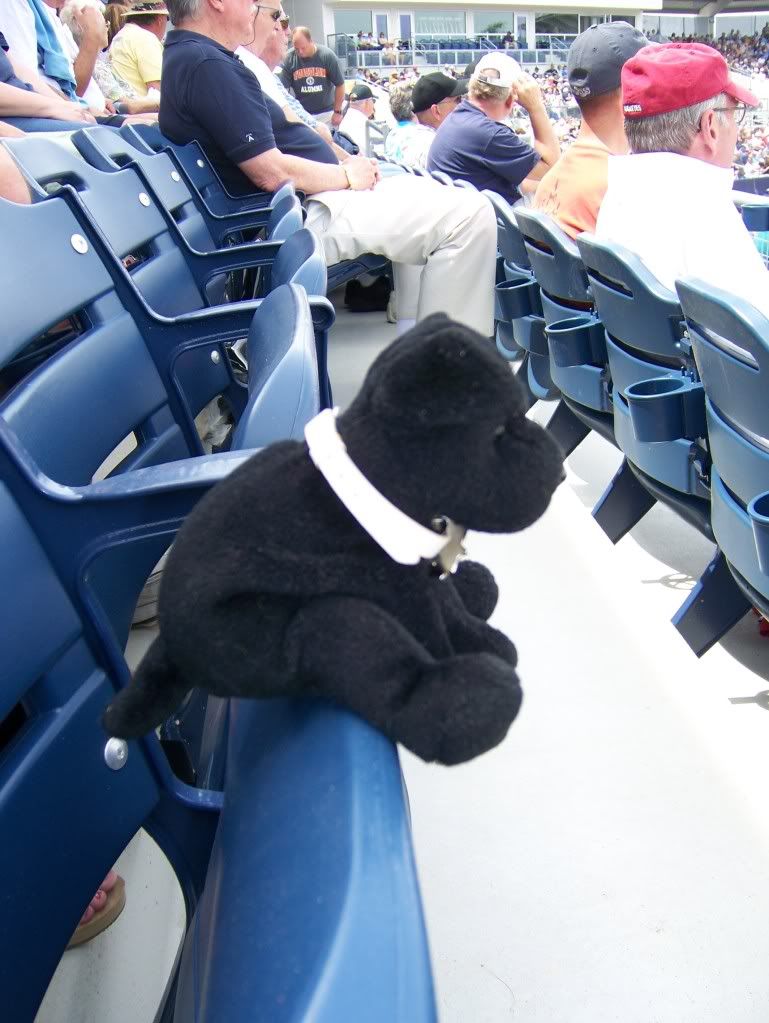 This is the Charlotte Stone Crabs (the Rays high class A team) mascot, Stoney. Couldn't get the camera out fast enough to get his face. He looked like a deranged Muppet. :lol: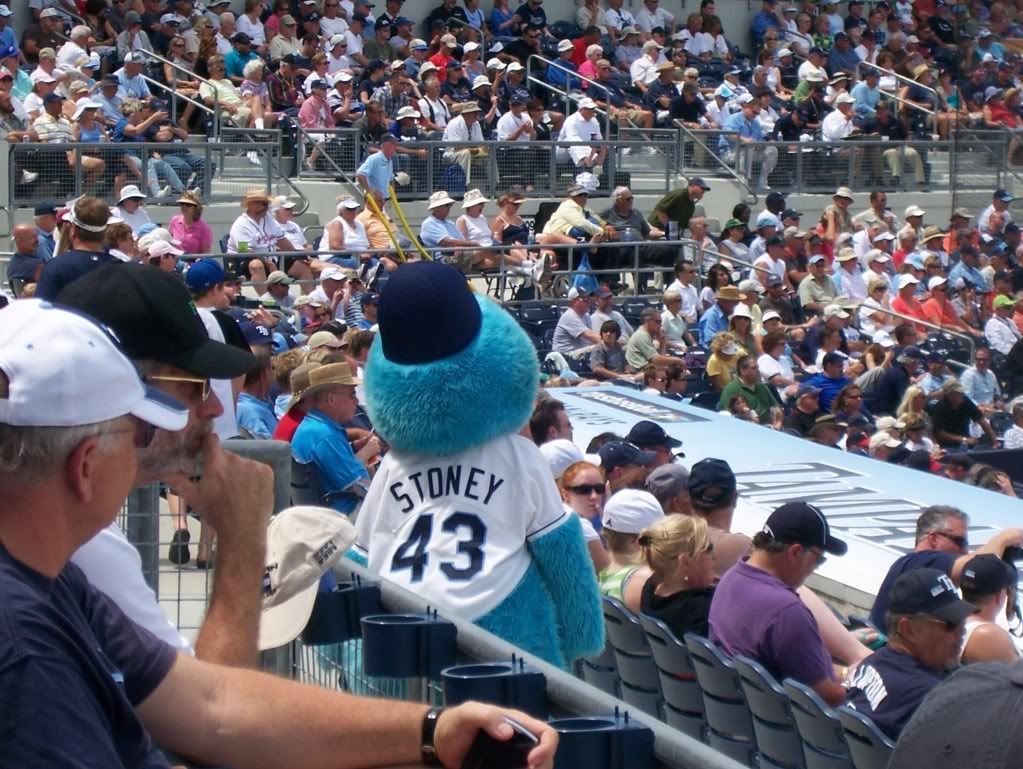 Go team go!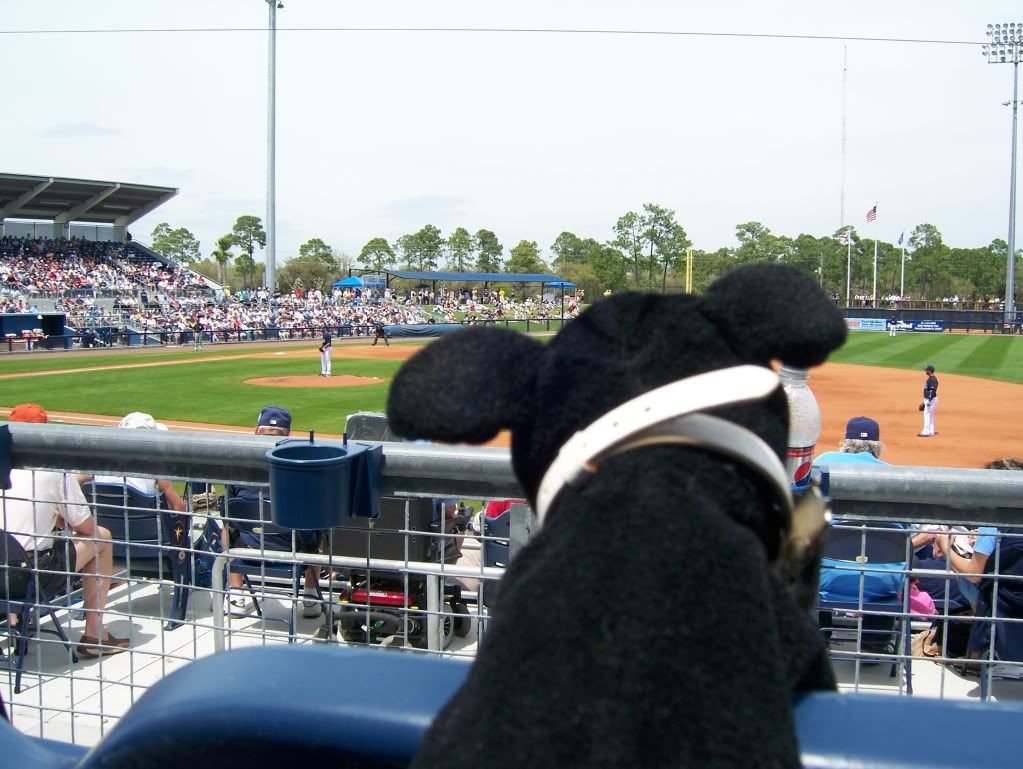 There goes the deranged Muppet again! :lol: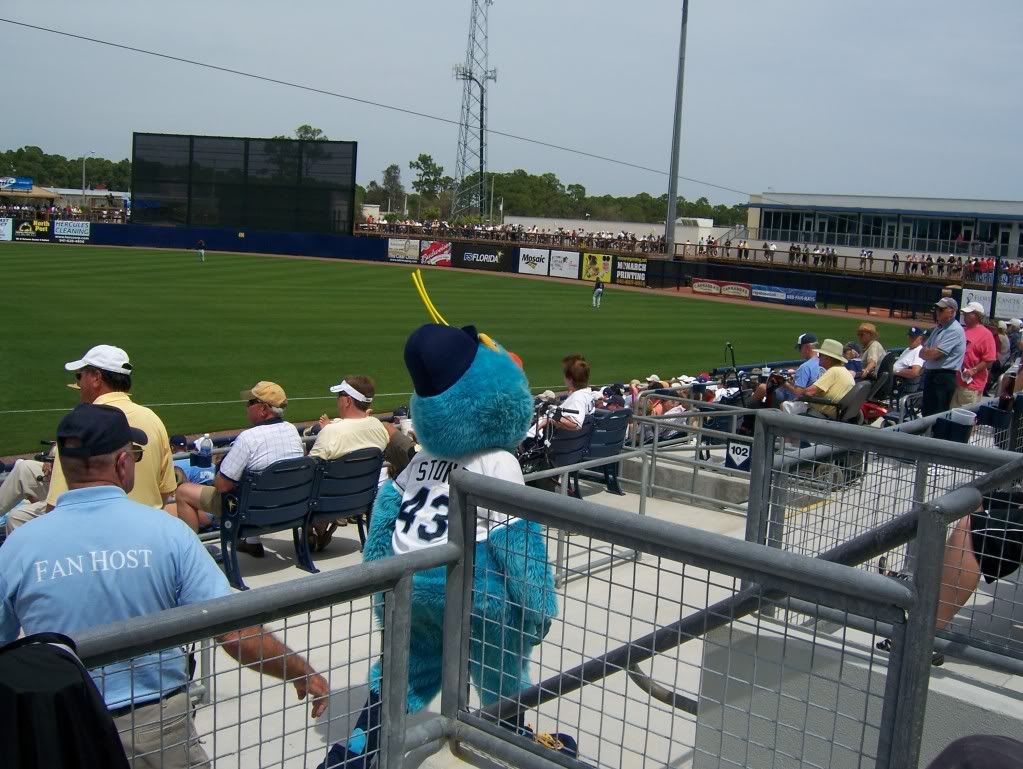 The Rays beat the Twins 5-3. :yea:
After the game, we met Todd Kalas! Todd is the son of the late Harry Kalas, who was an announcer for the Phillies. Todd is an announcer for the Rays on Fox/Sun Sports Florida (the game was on TV here today)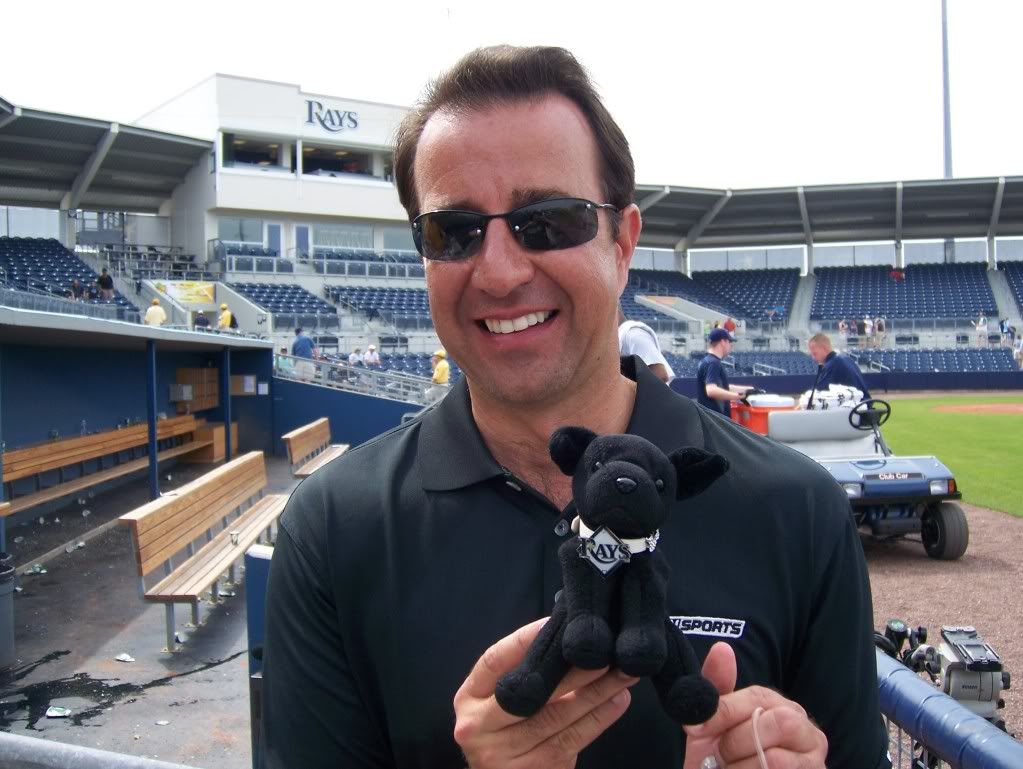 I got 4 more autographs on my Rays team ball & Todd Kalas signed my ticket.
On the drive home, there was a beautiful rainbow over Tropicana Field in St petersburg (home of the Rays).... an omen? We'll have to wait and see!
And we get to do it all over again tomorrow (seeing the Rays play the Blue Jays in Dunedin)!