When Theme Park Review announced this year's West Coast Bash, it was a no-brainer decision to go. After hearing all of the wonderful reviews about it last year,
Fishbulb
,
Monorail Man
,
Sir Clinksalot
and myself quickly signed up for this fun filled day of coaster riding madness. We were even able to convince our Arizona friend,
Pratt55
, to come out for all the festivities. Thanks again to Robb, over at Theme Park Review, and all the staff and management over at Six Flags Magic Mountain for putting on, hosting, and executing this wonderful day at the park.
The Journey began as we arrived at Six Flags Magic Mountain shortly after 7 AM for registration. We waited for about an hour to be let into the park for our 2 hour morning ERT (Extended Ride Time) on Revolution, X2, Viper, Tatsu and Terminator Salvation: The Ride.
The crowds gather before being let in

Front of the line

The death march begins

First ride of the day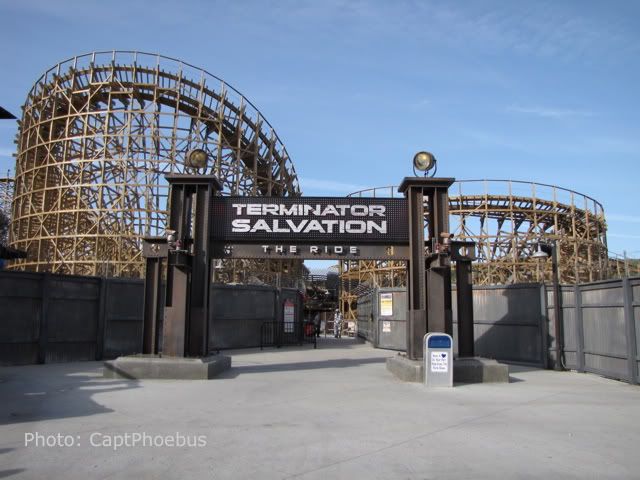 Take the tunnel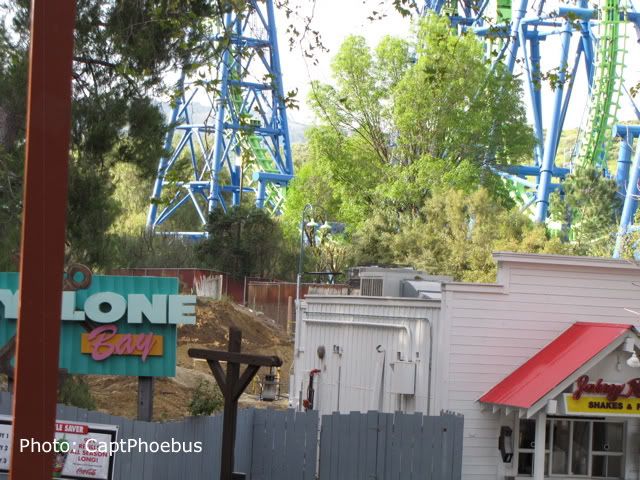 Where the new Mr. Six Dance Coaster is going in. No vertical construction yet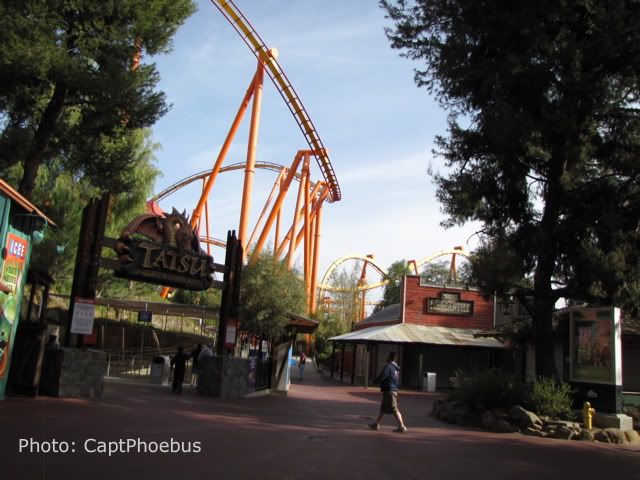 Time for Breakfast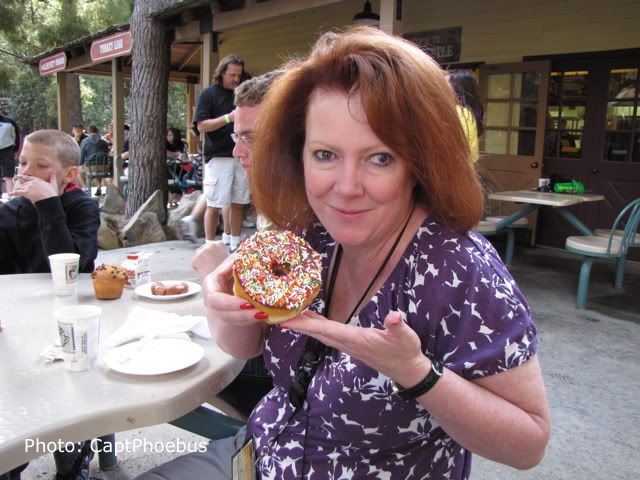 Pratt55 practicing her modeling skills

New this year to West Coast Bash, were what they called excursions. Each excursion was about 15 people each, and each group went and saw something backstage, or not available to the general public. These excursions went on throughout the entire day, and with each person only able to do one of them. Our group drew the first excursion time, which allowed us to see Block Break Testing and Safety Checks over at Scream, before the park opened for normal operating hours.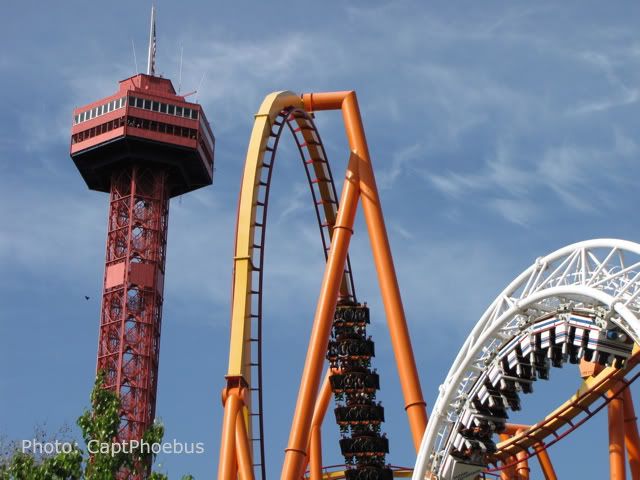 Took while waiting for our tour to depart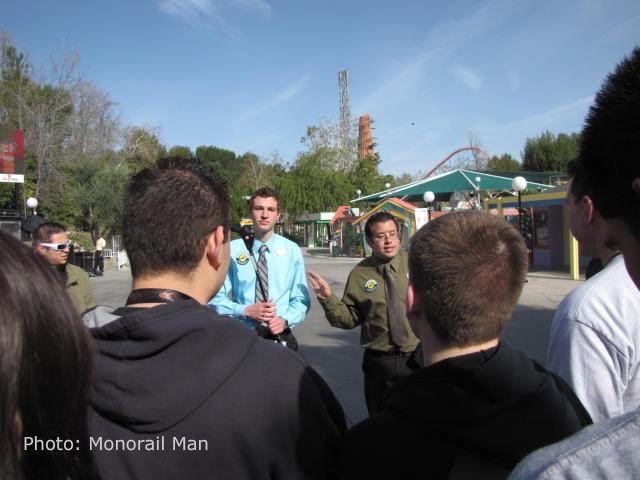 Excursion leaders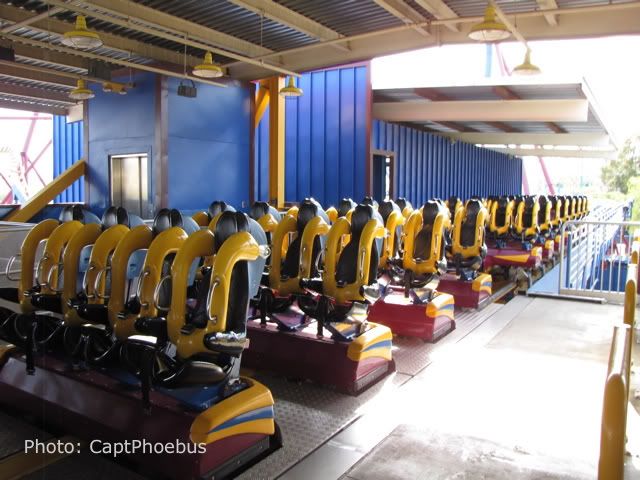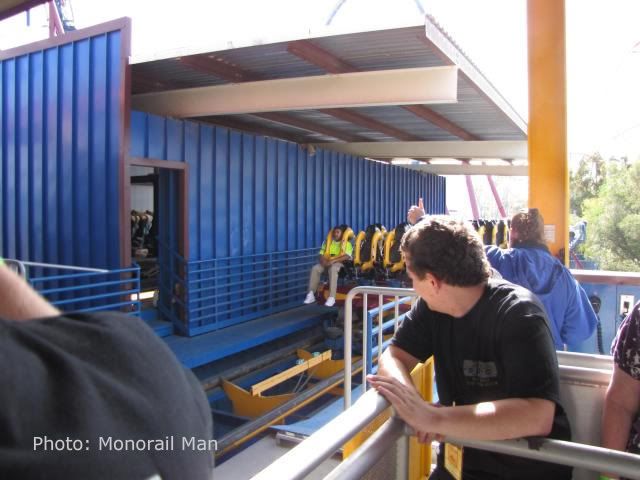 Last safety check, employee testing

After watching them perform the checks at Scream, and letting us ride it afterwards, we made a mad dash across the park to make it in time for our Backstage Walking Tour. This years walking tour allowed us to see Terminator Salvation: The Ride, Riddler's Revenge, Batman: The Ride, and Tidal Wave from a different angle and perspective. And yes, photos were allowed!
First stop: Terminator Salvation: The Ride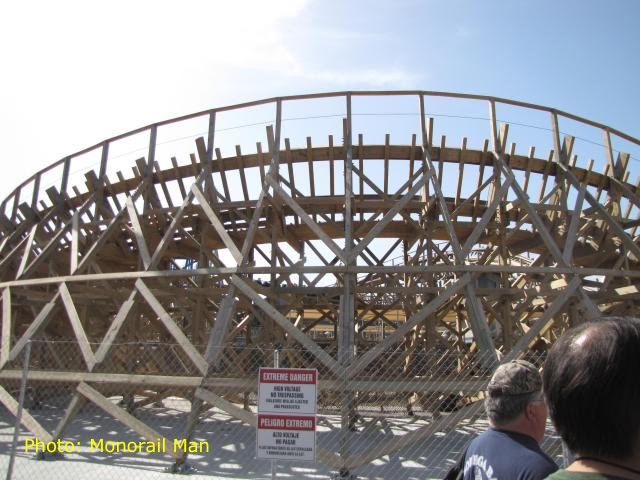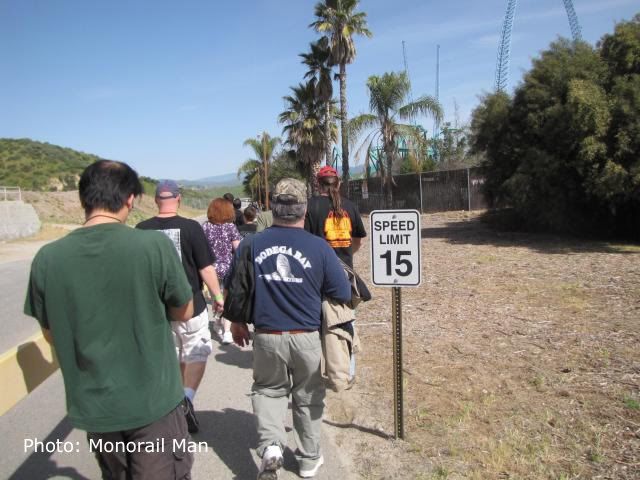 Second stop: Riddler's Revenge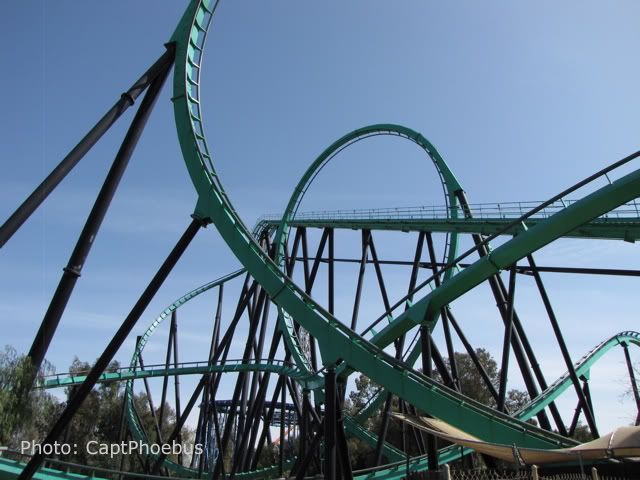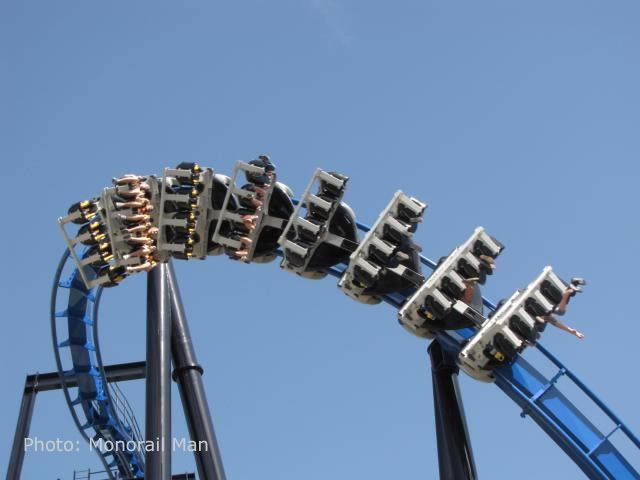 Next stop: Batman: The Ride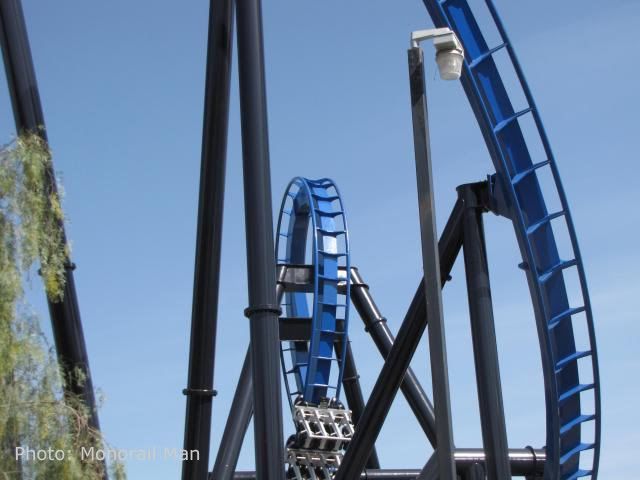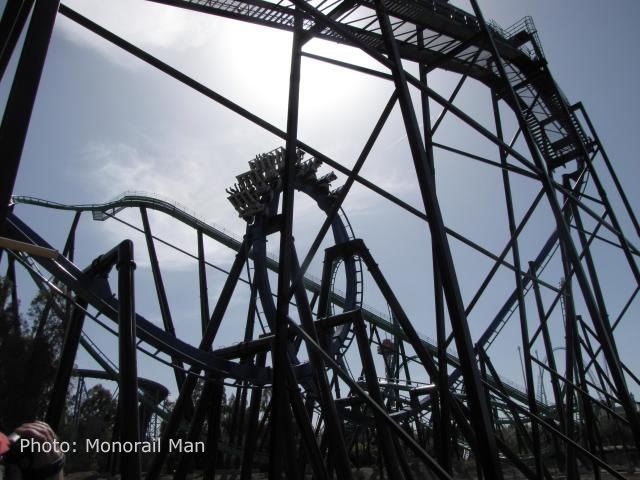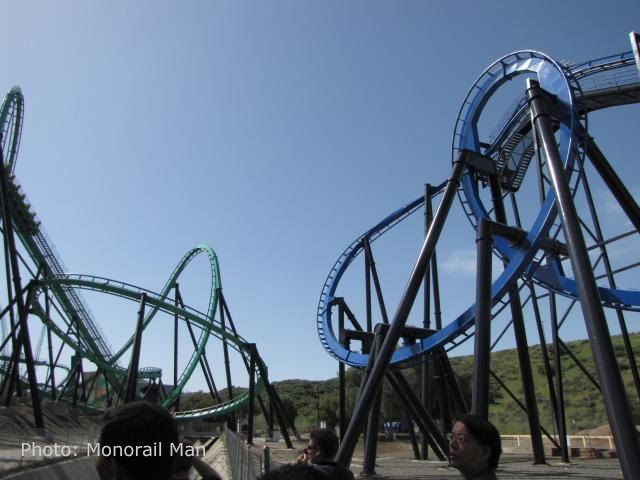 One of the Fright Fest areas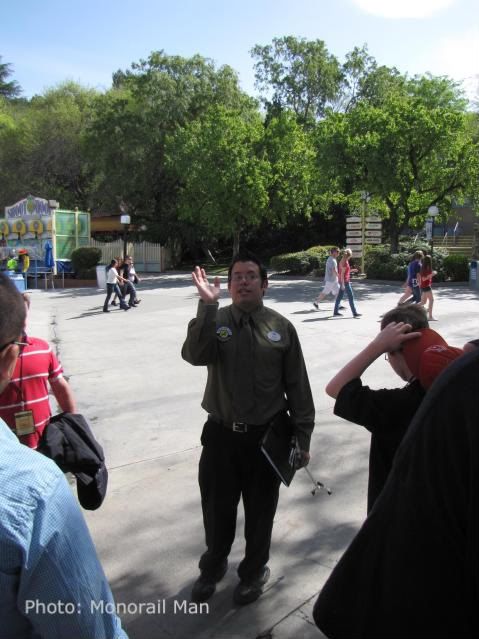 Saying goodbye to our new friend

Fishbulb says no sharing

Aquaman came and greeted us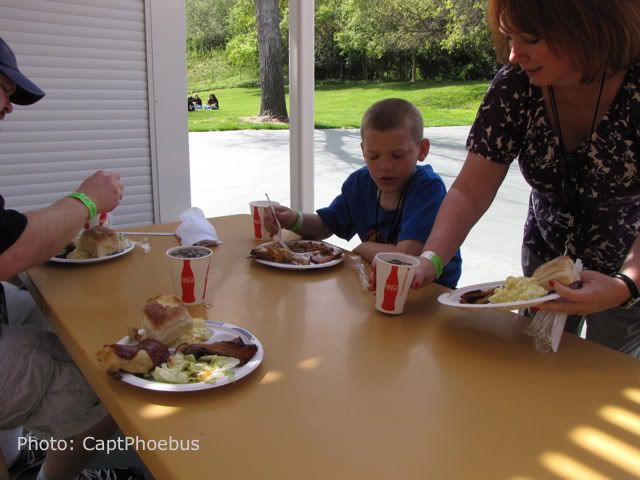 Lunchtime

After lunch,
Monorail Man
and myself decided to join another group to try out their scavenger hunt, while the rest of our group decided to go on some of the more water-friendly rides the park offers. Unfortunately, don't have any pics of the scavenger hunt, as we were busy using every available second to answer the riddles and questions. But we all agreed to meet back up after the scavenger hunt to go ride X2 before
Fishbulb
had to leave us for the day.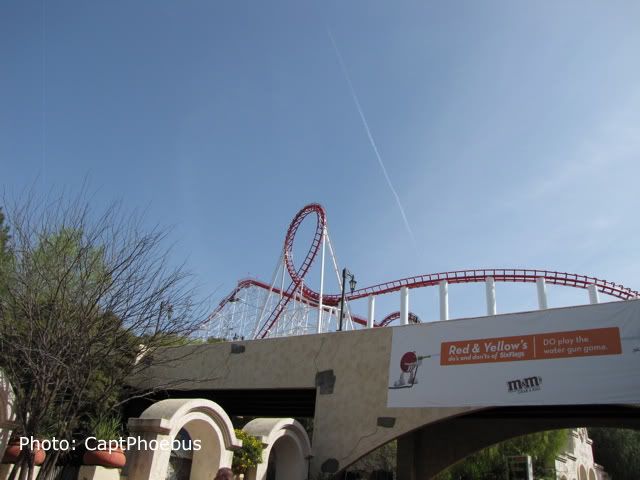 On the way to X2

We're here to Ride!

After saying our goodbyes to
Fishbulb
, we dashed over to make the Question & Answer Session put on by the executive park management team. As well as finding out how well we did on the scavenger hunt.
Executive management team (Park President, Director of Operations, and Head Engineer)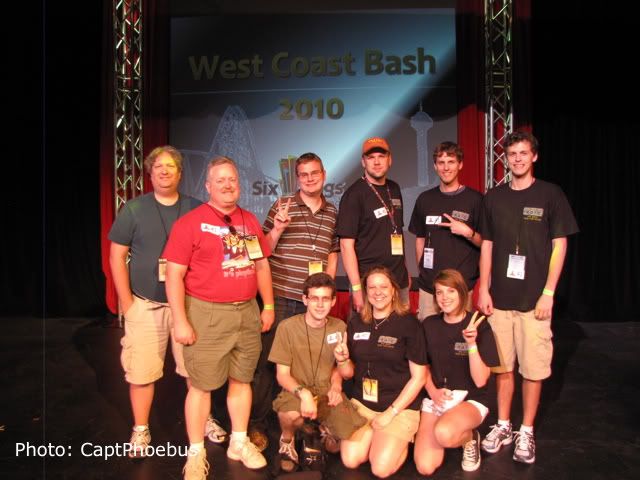 Scavenger Hunt team #41, 2nd place winners (we lost by 4 points)

The optional dinner was over at Mooseburger Lodge, which was a buffet of salads and pastas

We spent the last few hours of normal park operating hours just wandering the parks, waiting for the nighttime ERT to start. I took the opportunity to test out some of the night capabilities of my camera. Here are some of those results.
Carousel

Valencia Falls view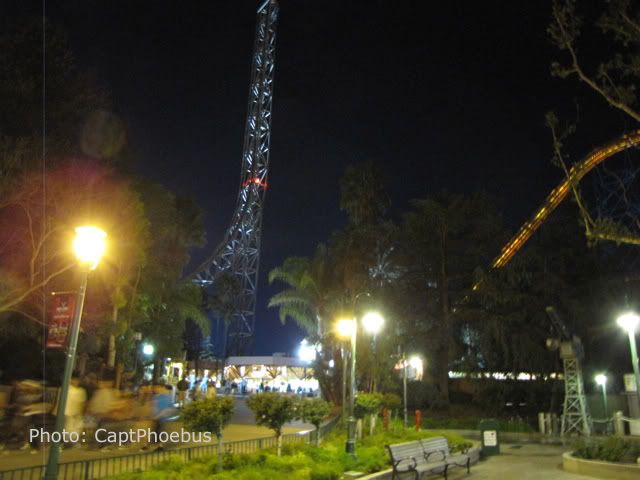 Superman: The Escape, from Thomas Town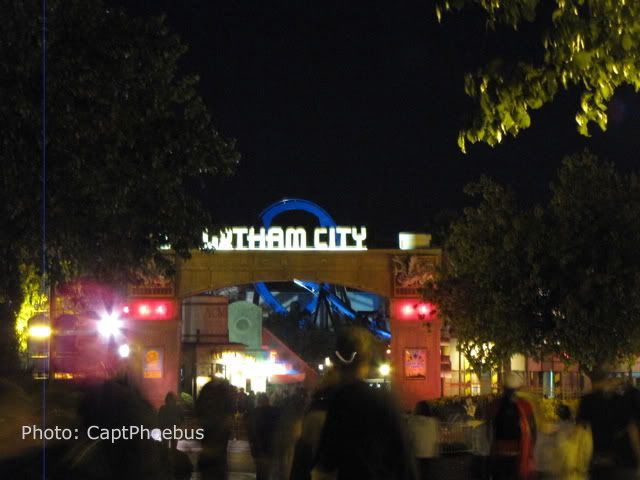 Gotham City Backlot

Batman: The Ride

Riddler's Revenge

Scrambler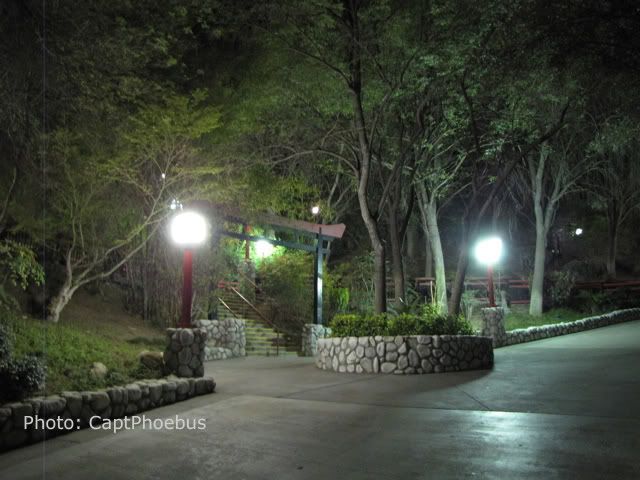 Samurai Summit

And you thought a Mod's written warning was bad,
Pratt55 with the Director of Operations

Best group shot ever

We also had one bonus perk for our night ERT. Some lucky members were given coupons for a FREE ride on Dive Devil. Our group was lucky enough to get these. And we have the video of our experience.
[ame="http://www.youtube.com/watch?v=nX8gpkyXjbk"]YouTube - SFMM Dive Devil 2010[/ame]
Thanks again to everyone who made this day possible. It truly was a smashing success. I can't wait until next year for it to all happen again.