Drove down to Southern California this previous Saturday, in order to attend the Knott's Preserved book release event as well as a few side trips...
First, I must say thank you to the organizers and all those who participated in the Knott's event. A lot of fun, very organized and informative, and a lot of familiar faces in attendance in both the theme park design business and the internet/Disney and SoCal parks community.
First stop, good old Harris Ranch on the I-5....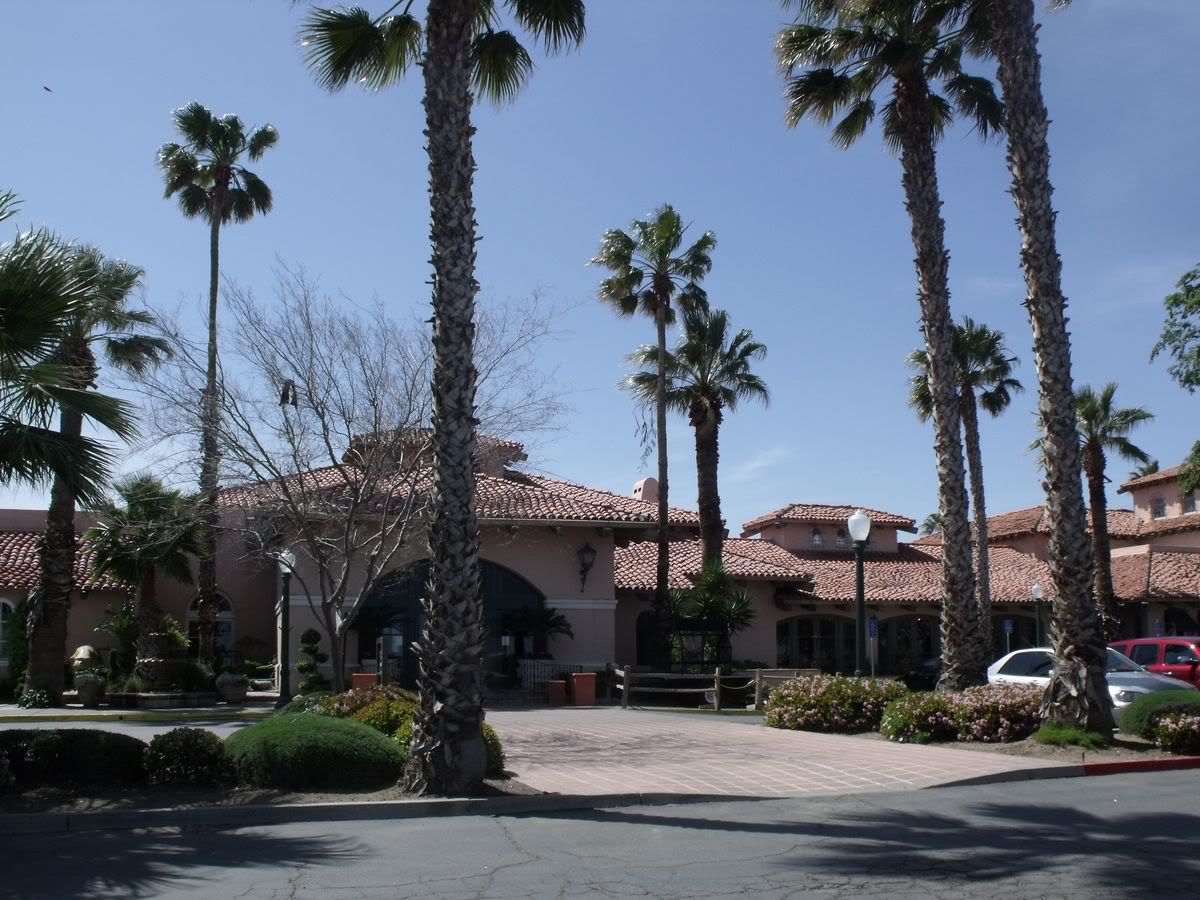 Yeah, that's a little freaky..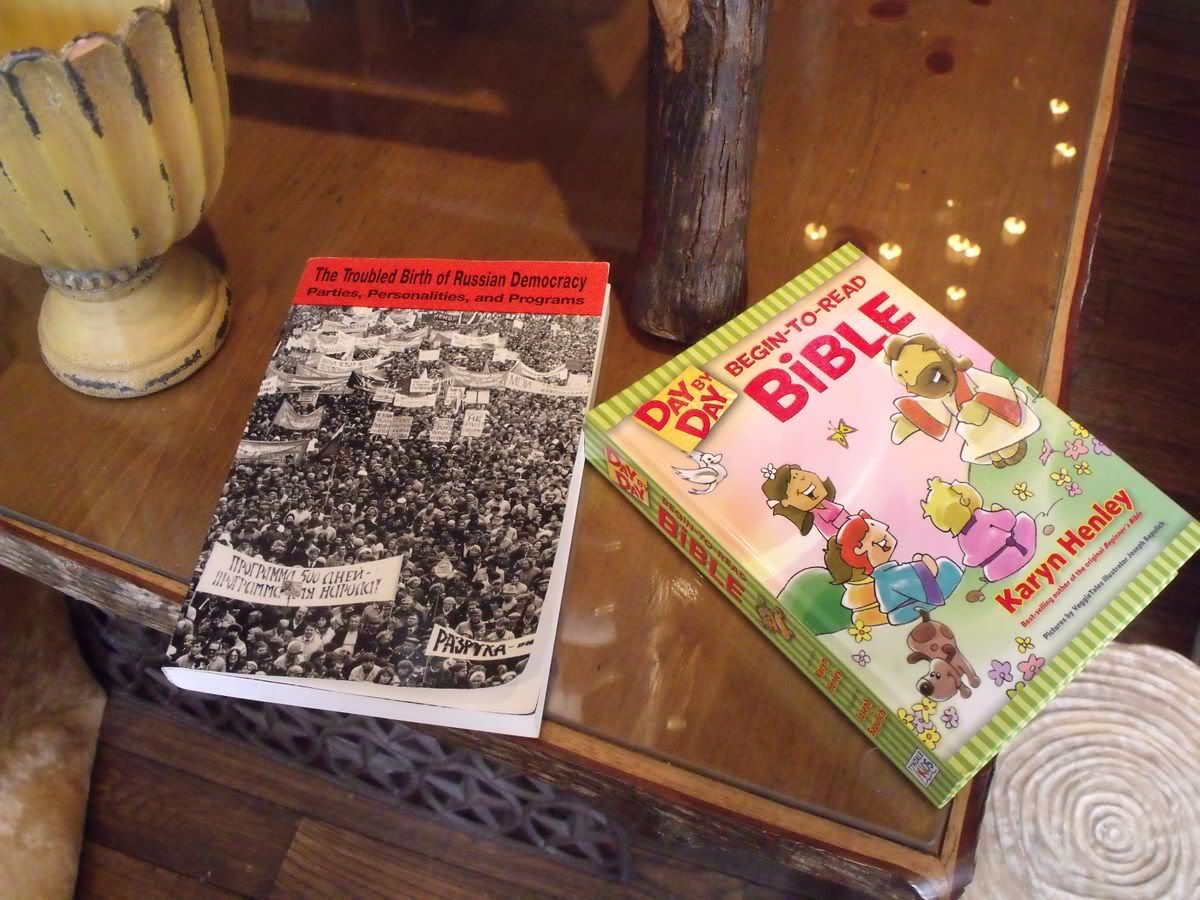 Of course, this duo of books makes perfect sense to find in a "country store" type gift shop!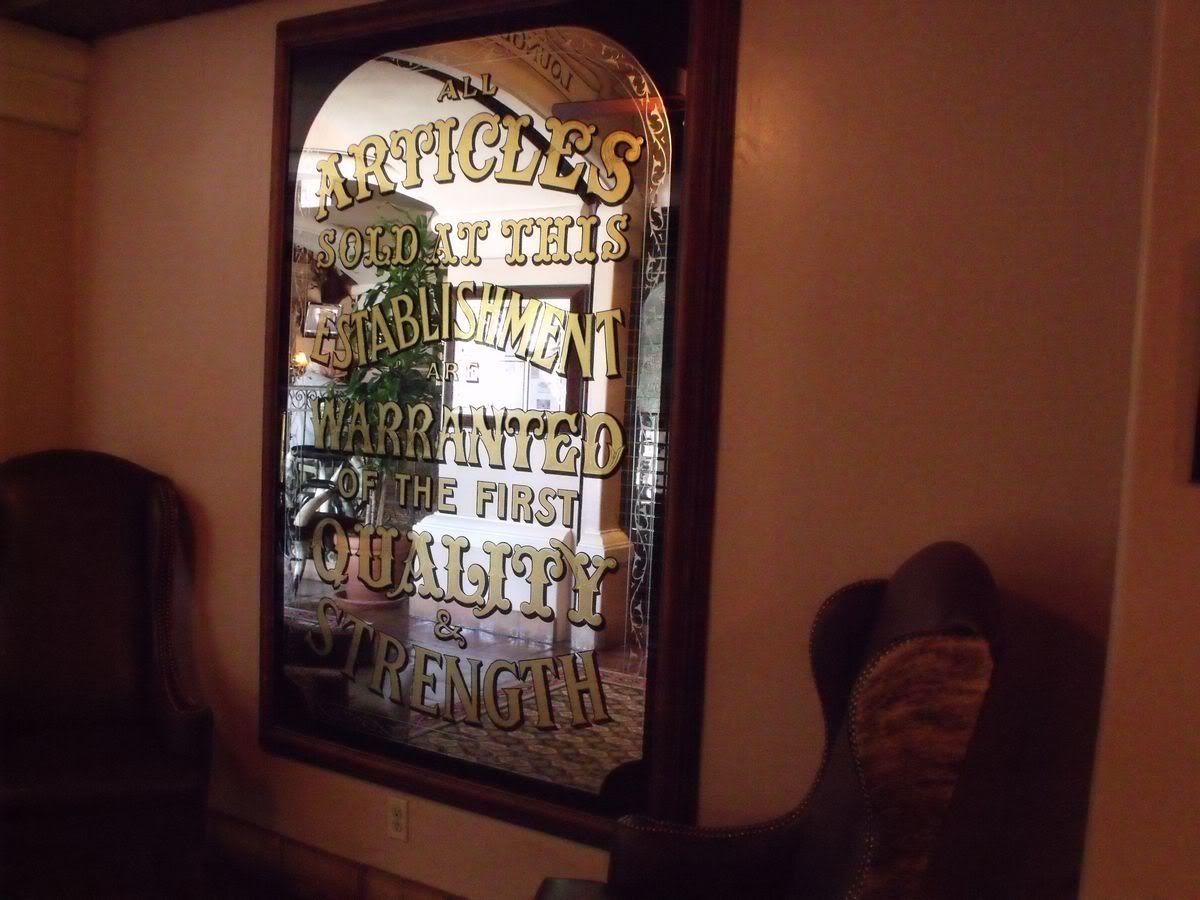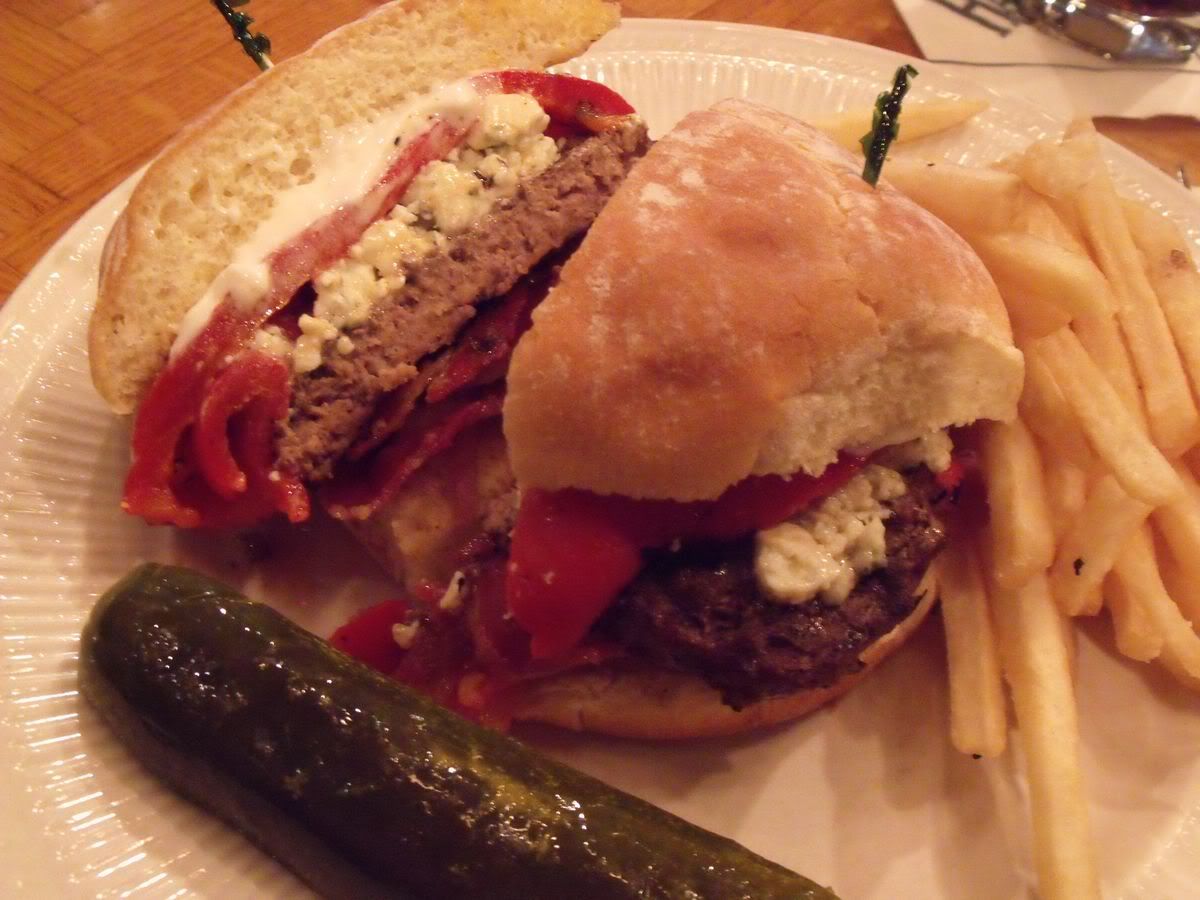 Gorgonzola burger with roasted red peppers...pure deliciousness.
Back on the road, and got checked in about 5 pm at the Knott's Resort Hotel right next to the park. After unpacking a bit, off to guess where...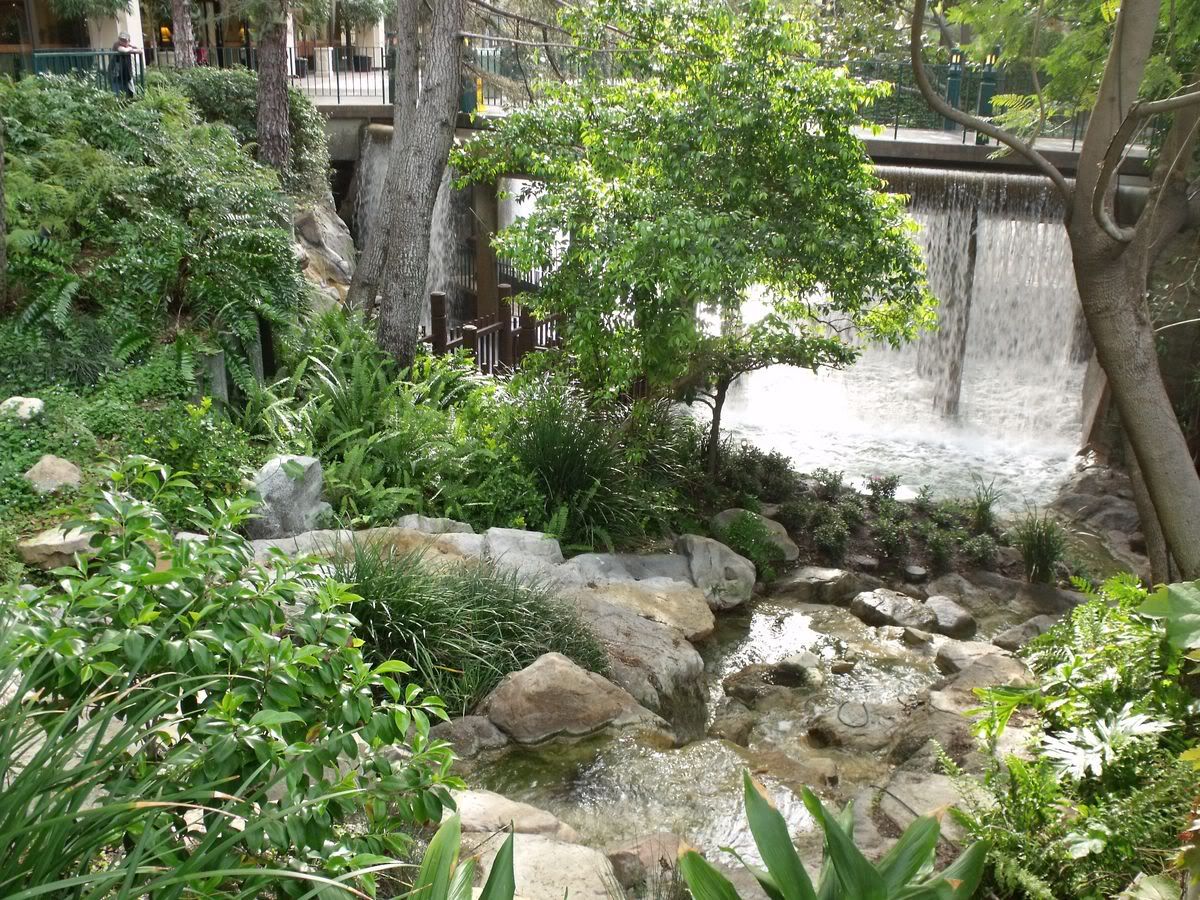 Had been a long time since I wandered the grounds of the Disneyland Hotel, and seeing as we weren't going into the parks, decided to wander around here for a while...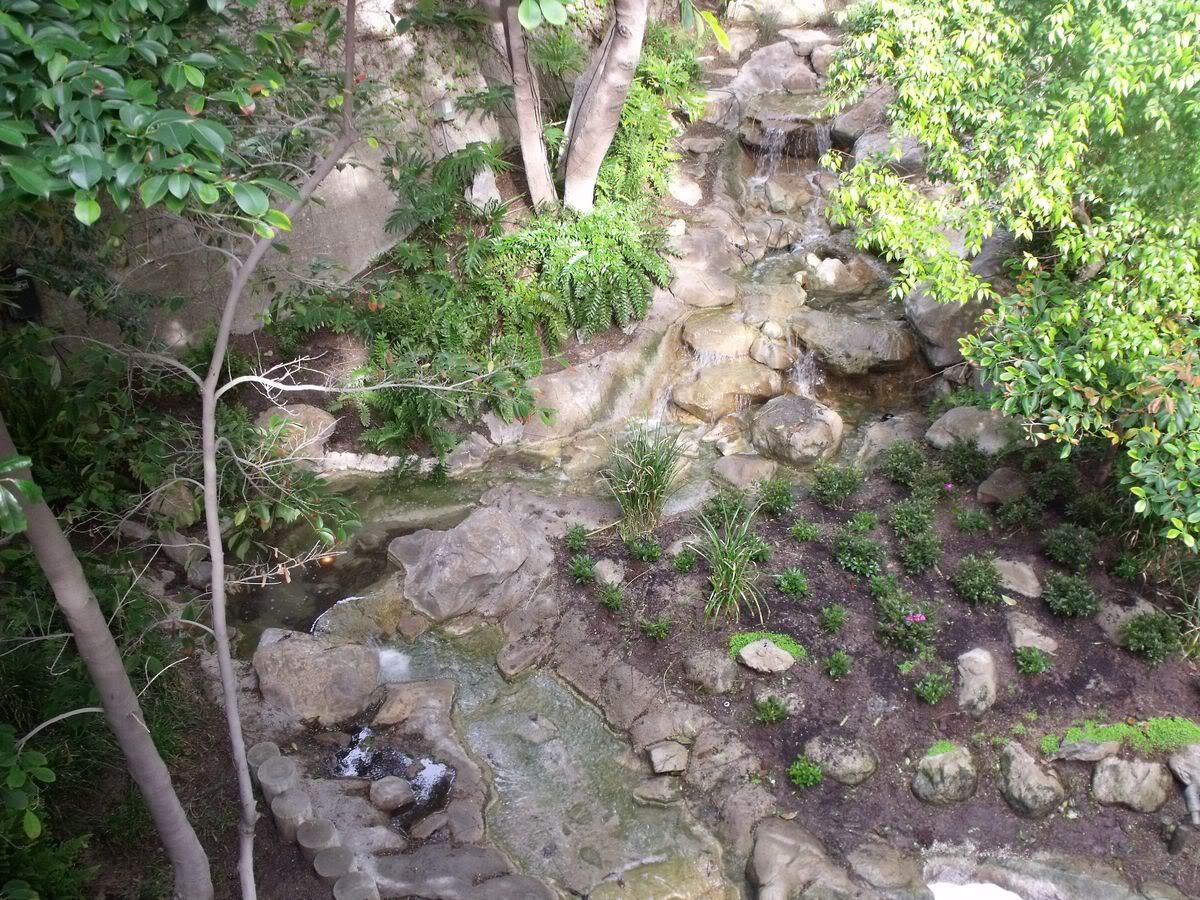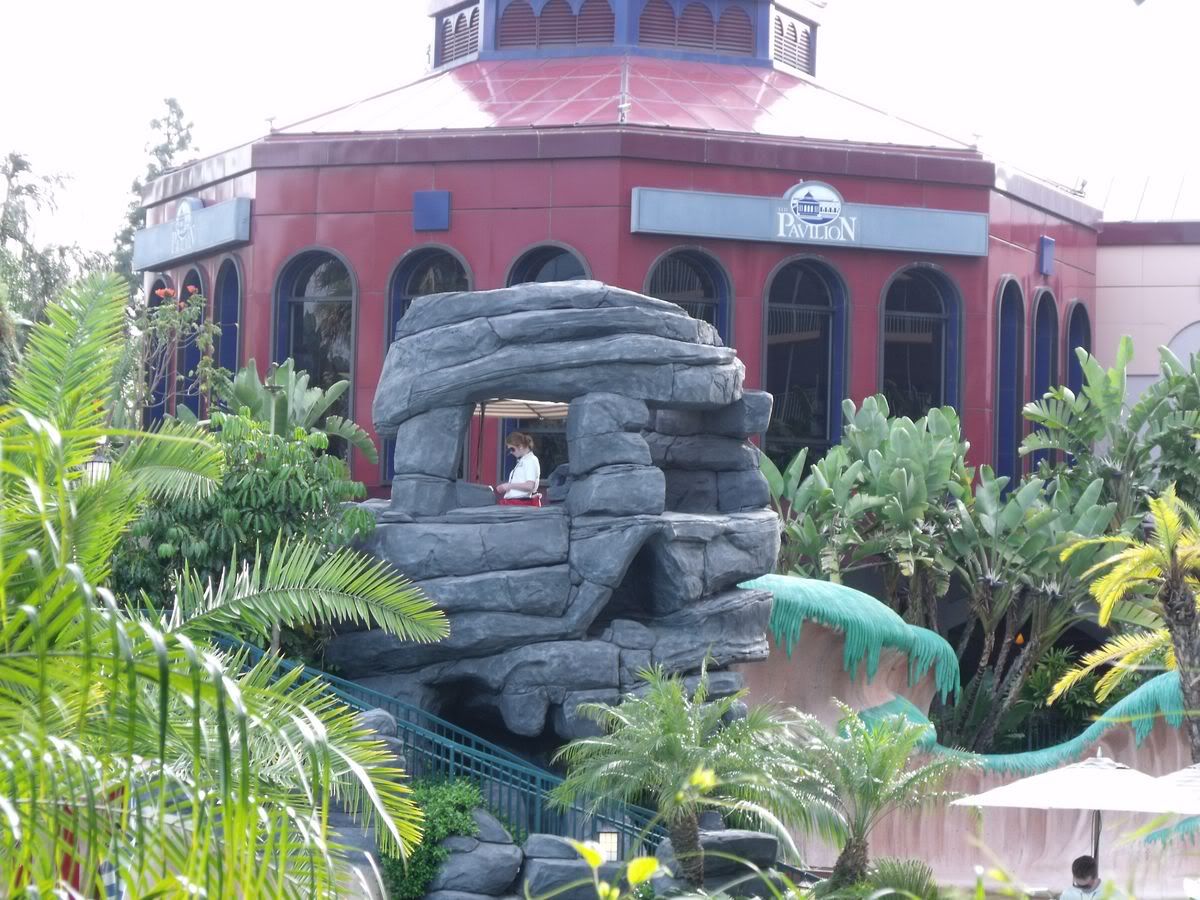 Skull Rock lives on in some form, anyway...
Ducked into Chronicle Books first, in the Downtown Disney...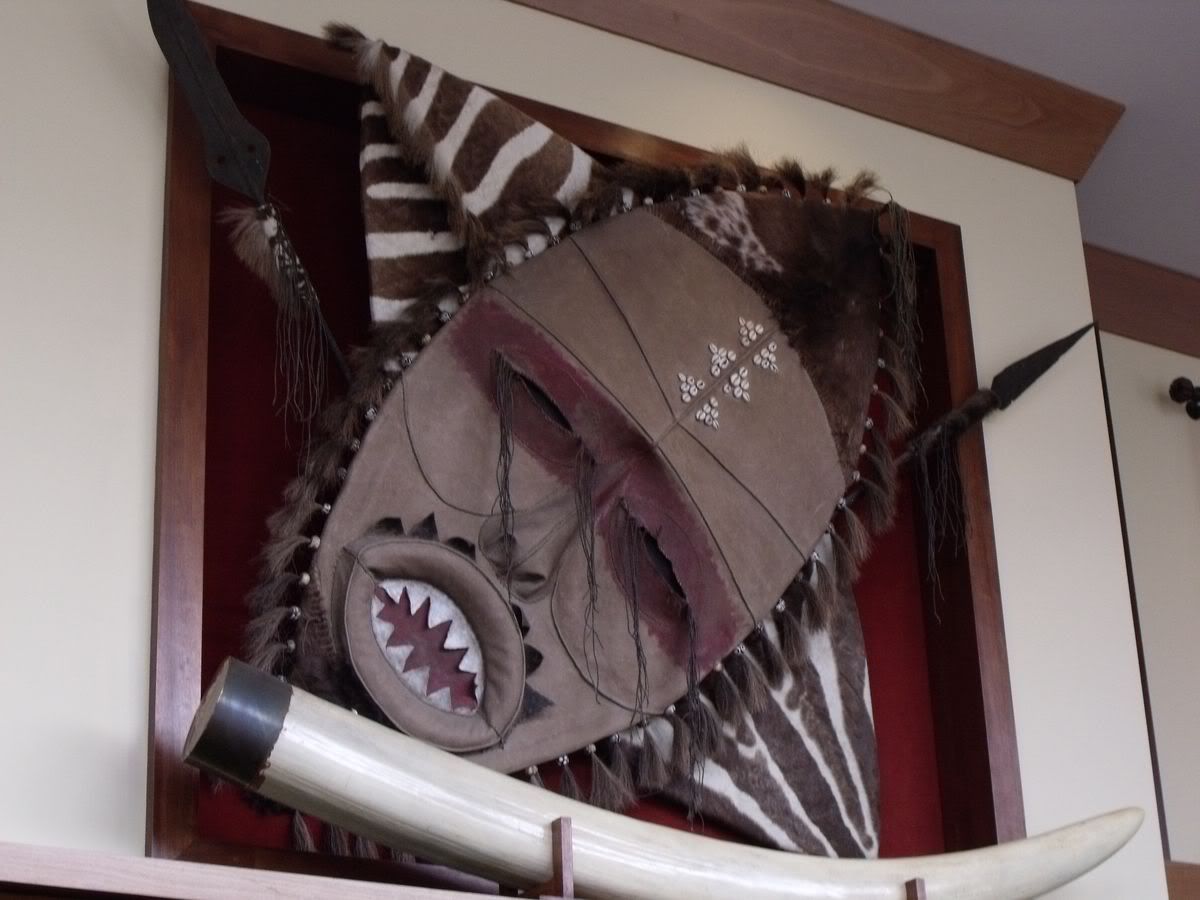 And then out to wander about the other stores.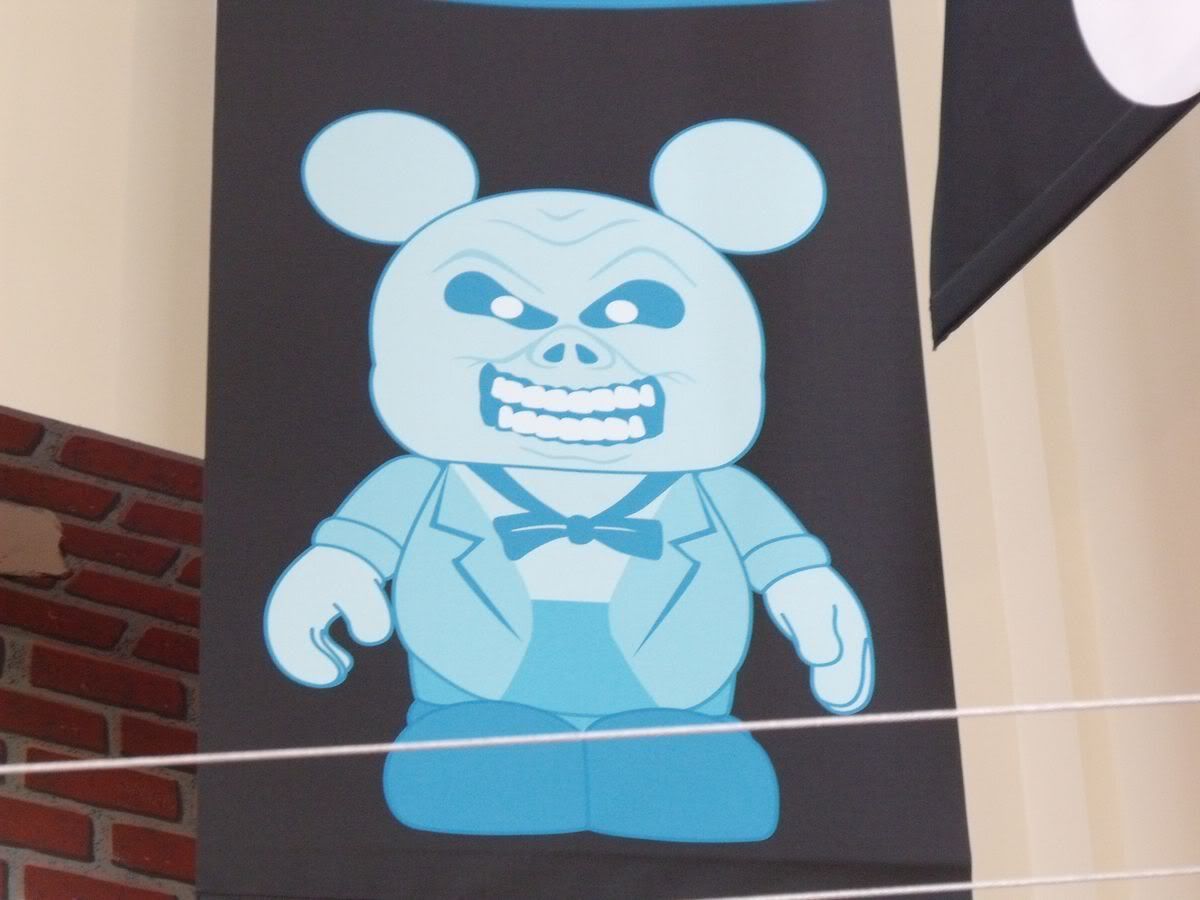 Hatbox Mickey?
Some very cool, fun-designed stuff in the D-Street store..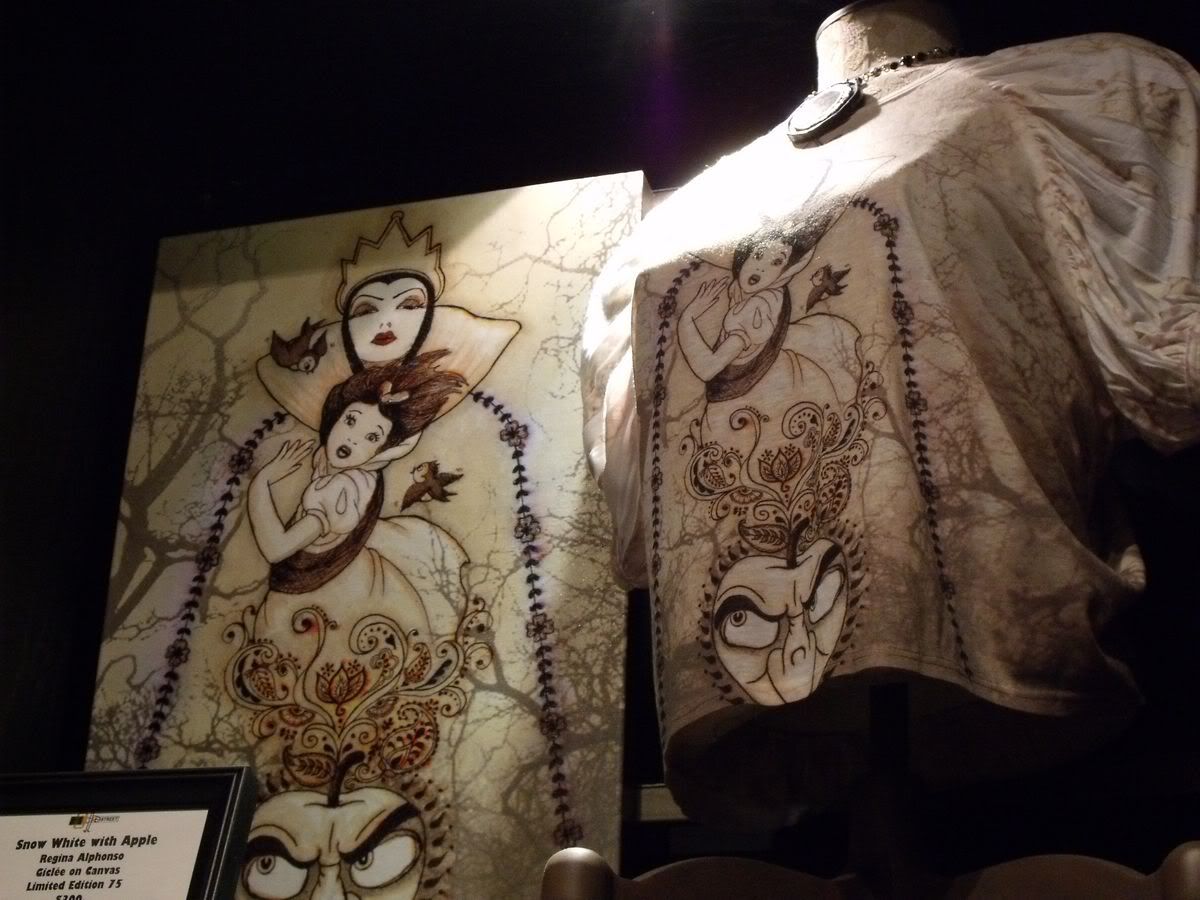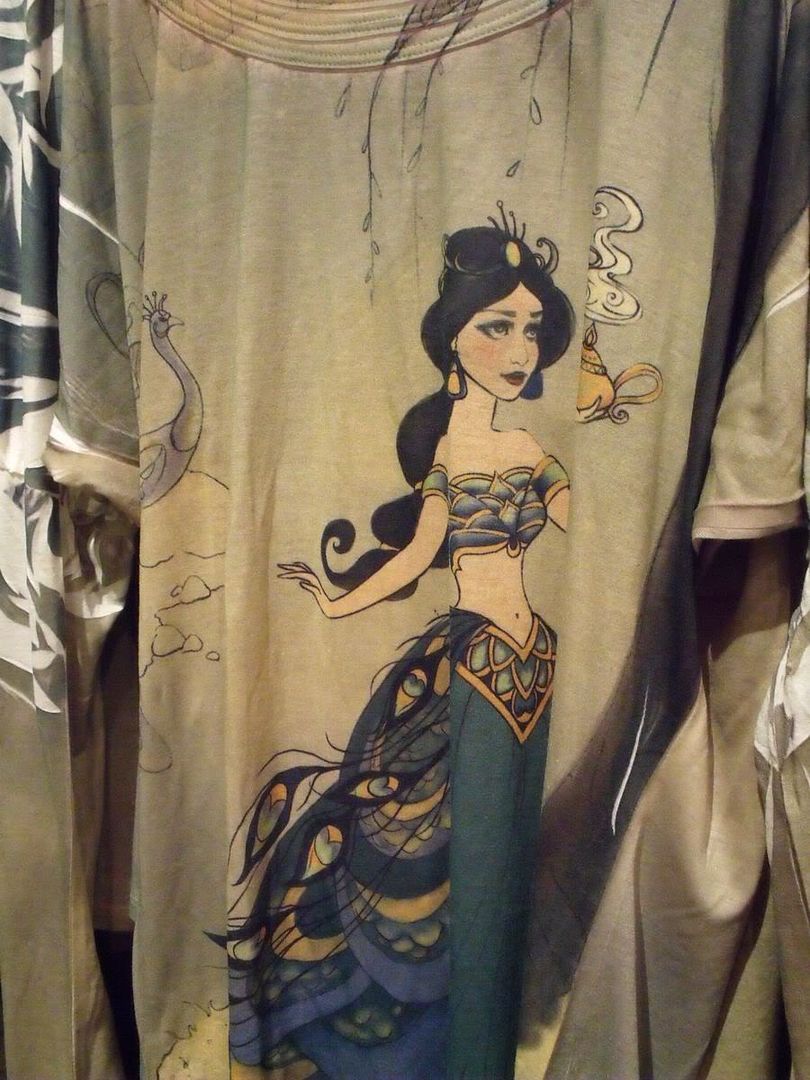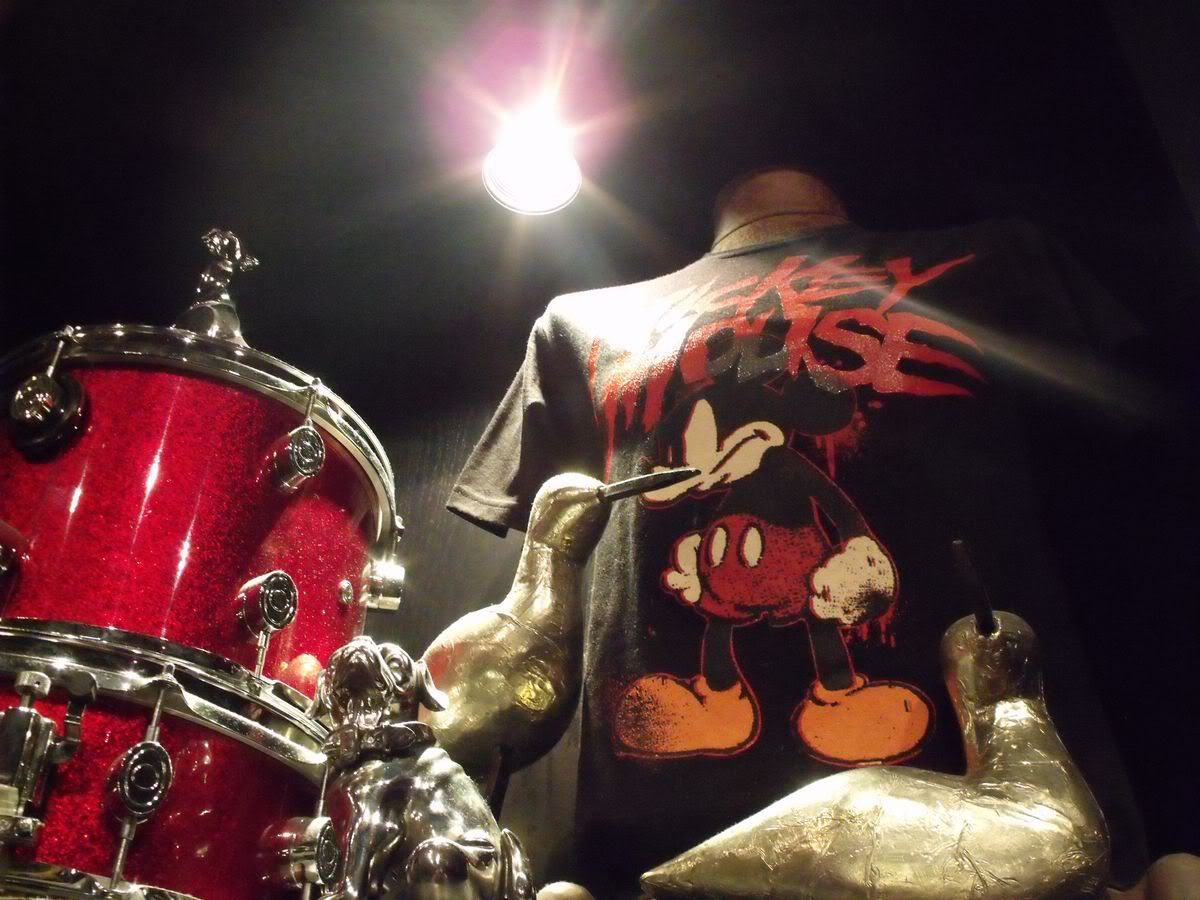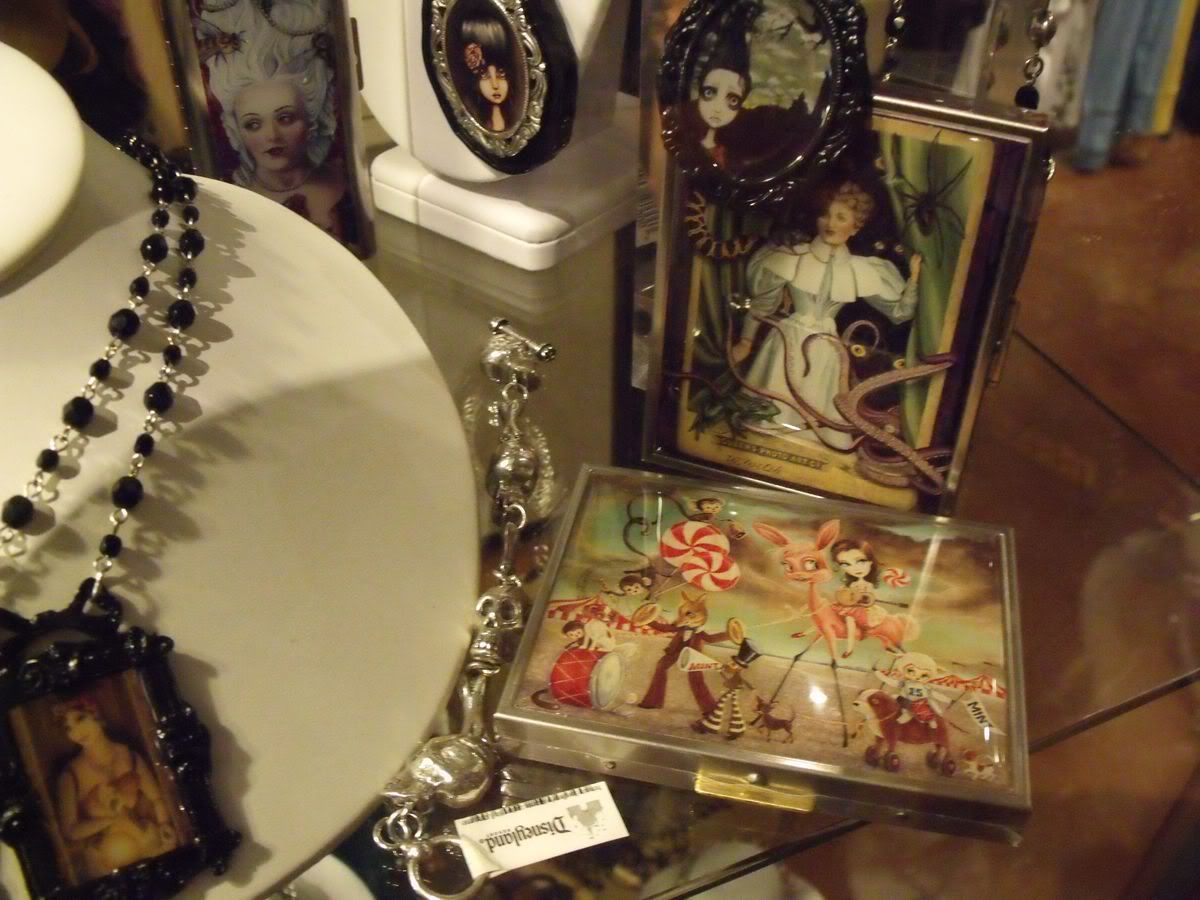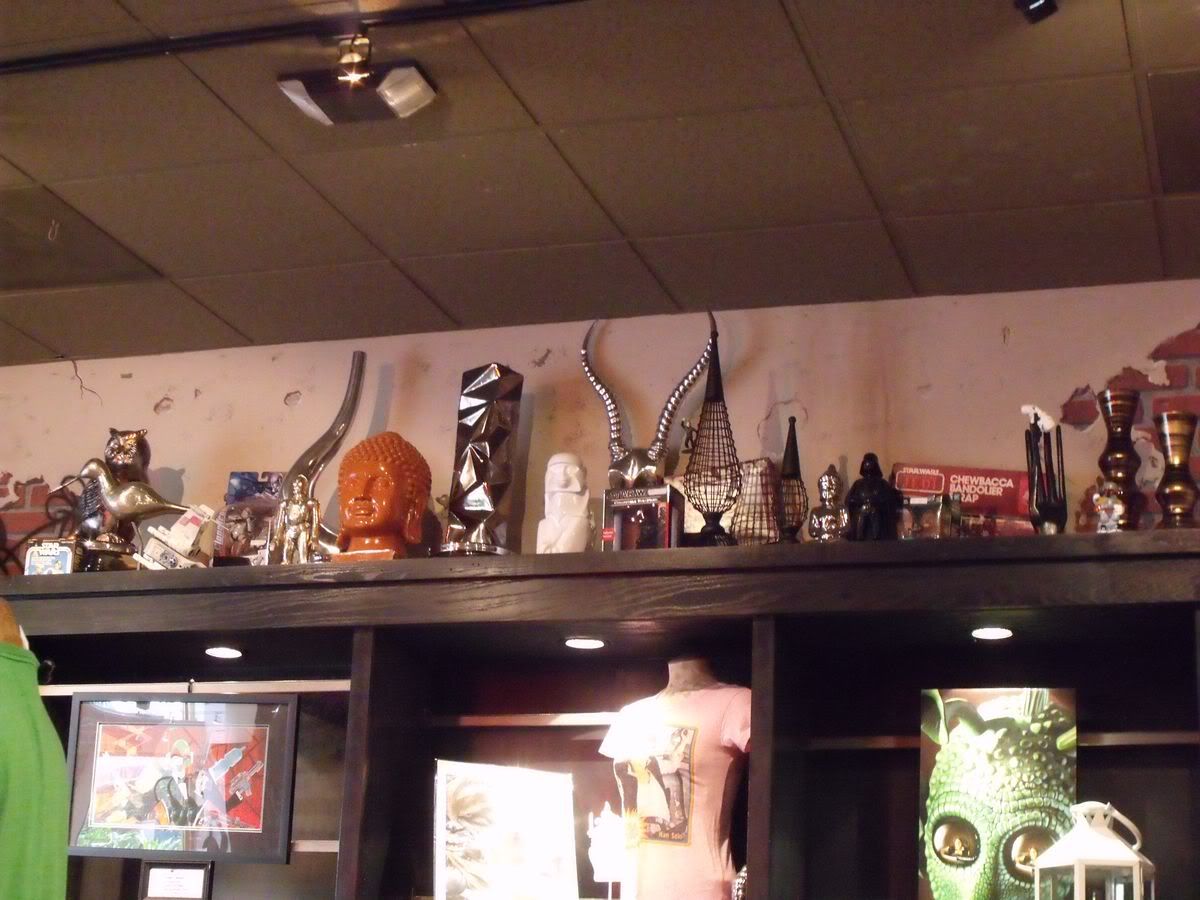 Hooray for clutter!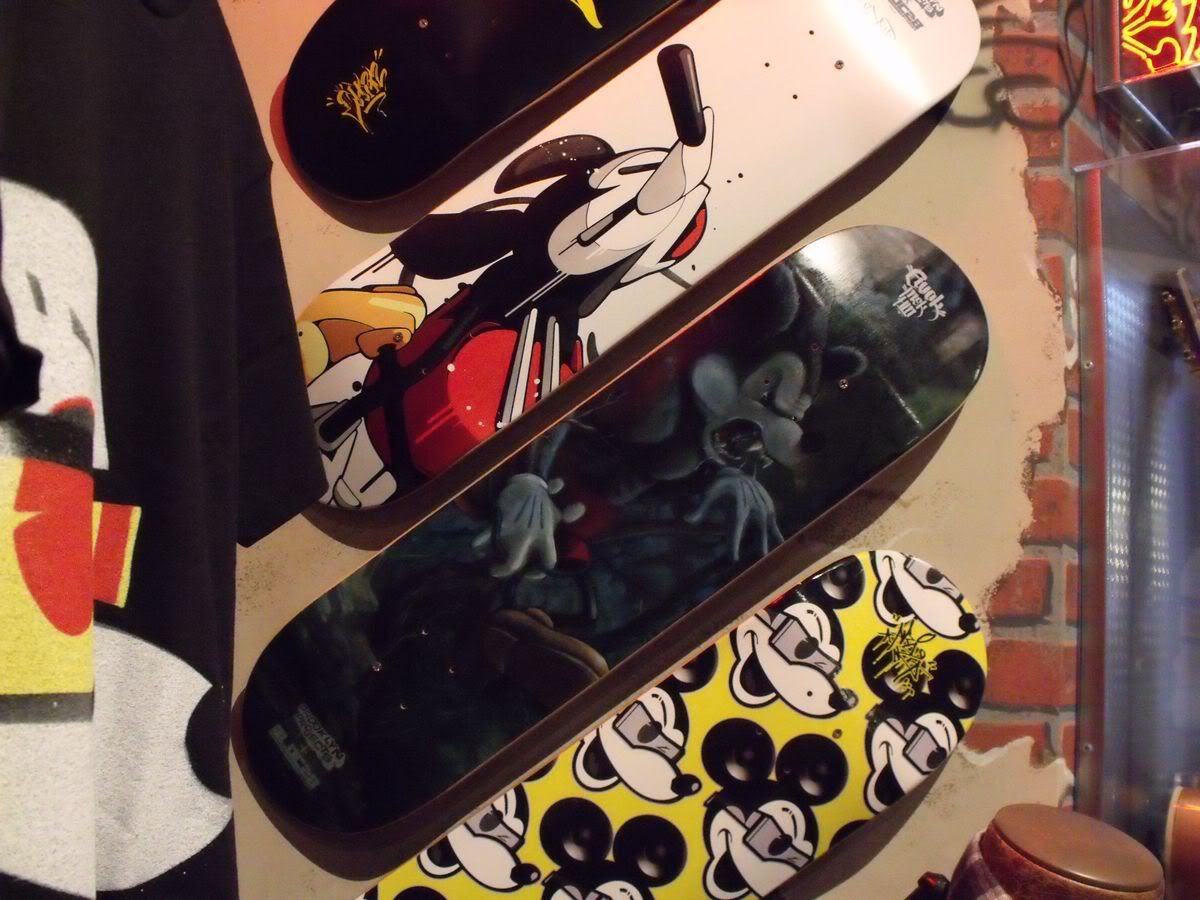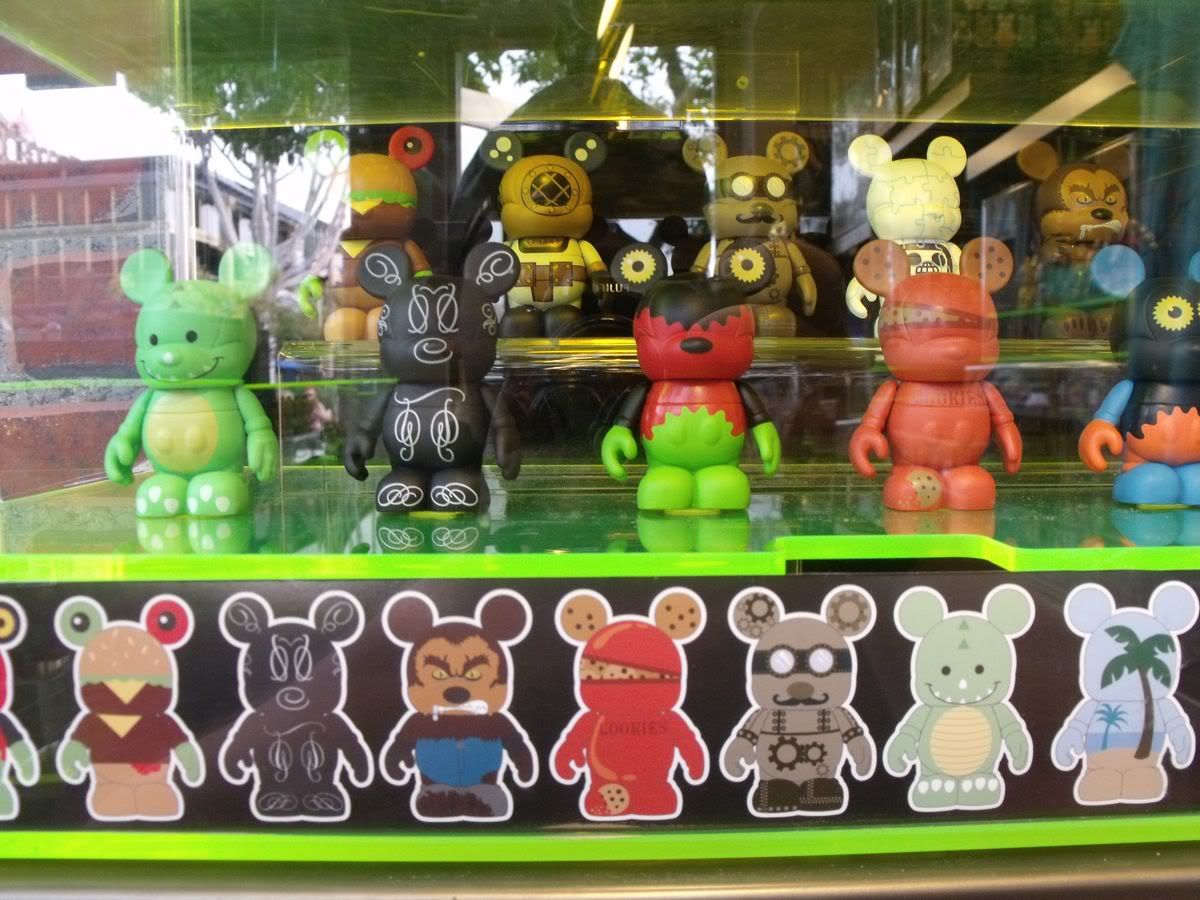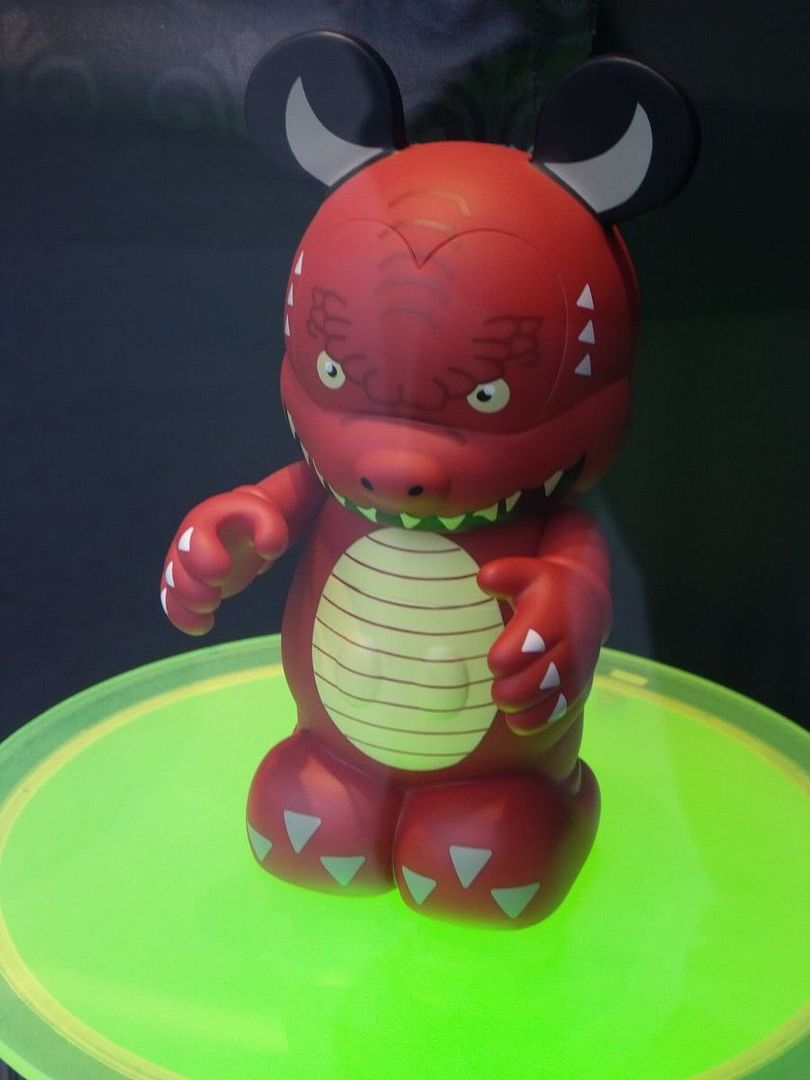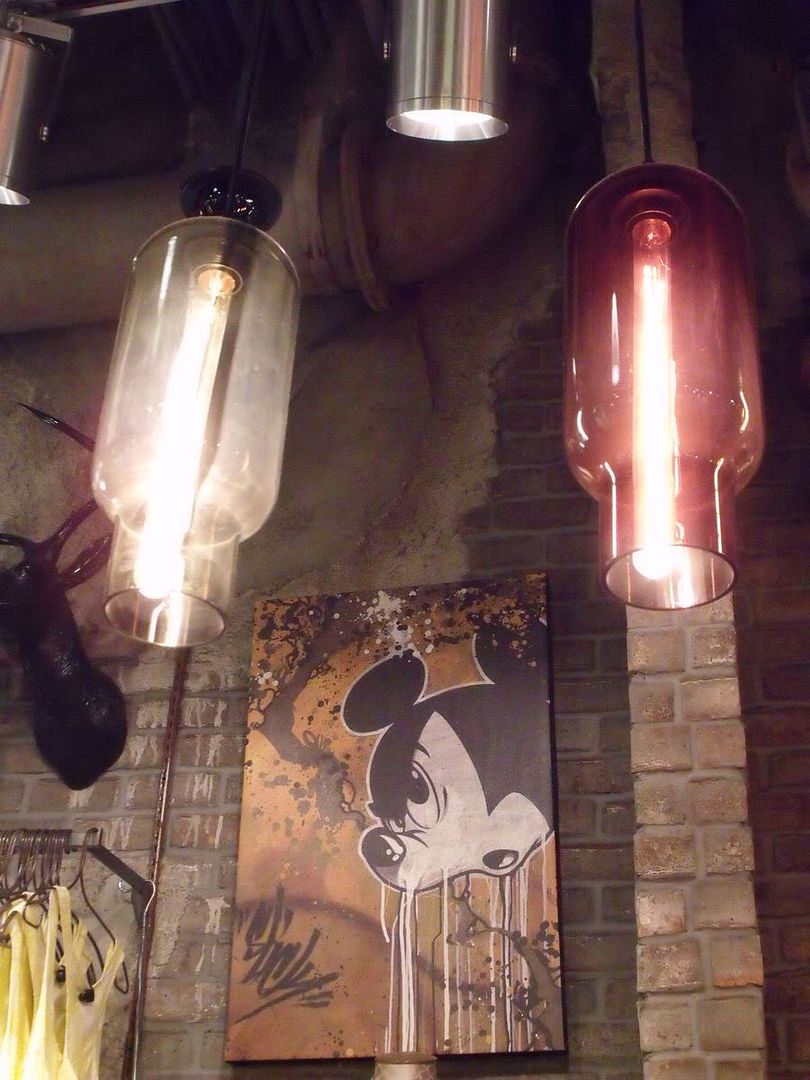 Onward into the World of Disney store.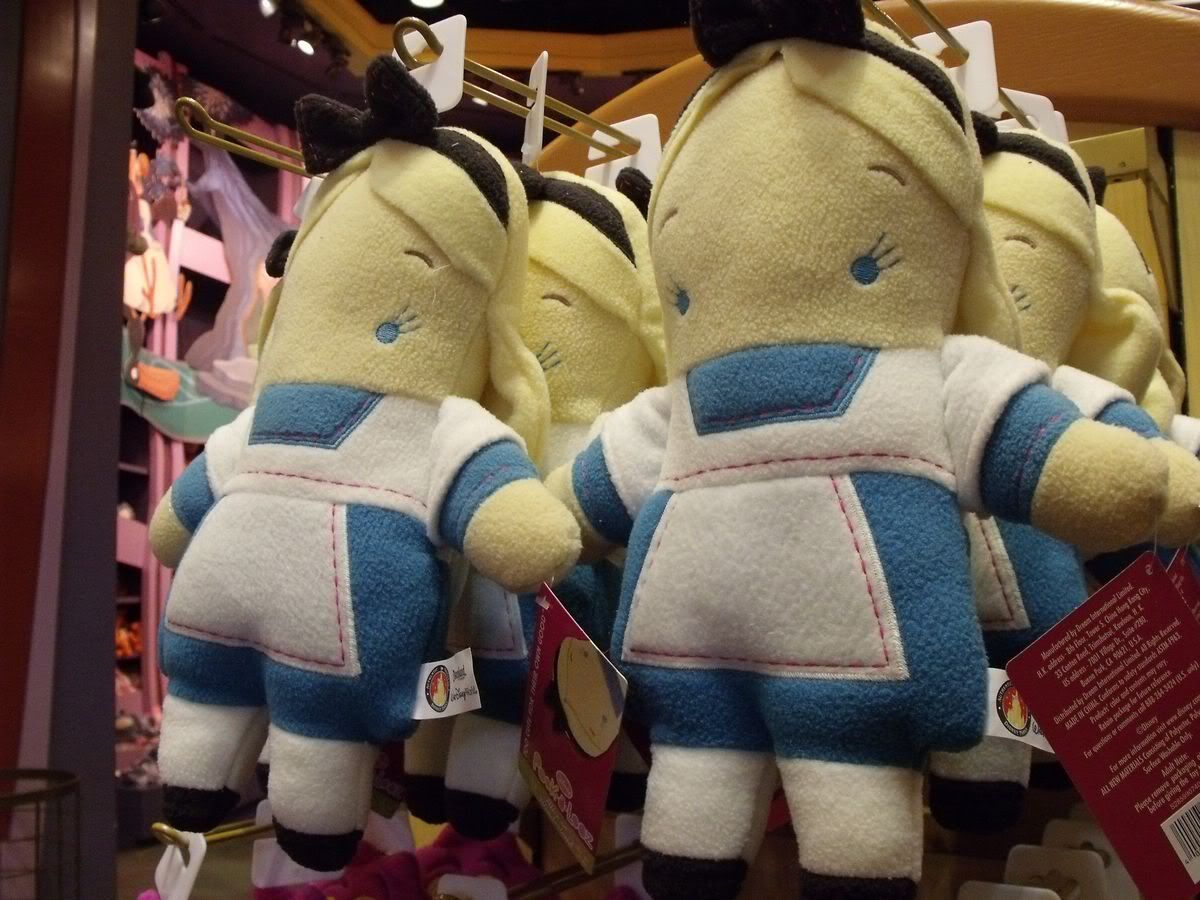 These are rather cute, if slightly unnerving.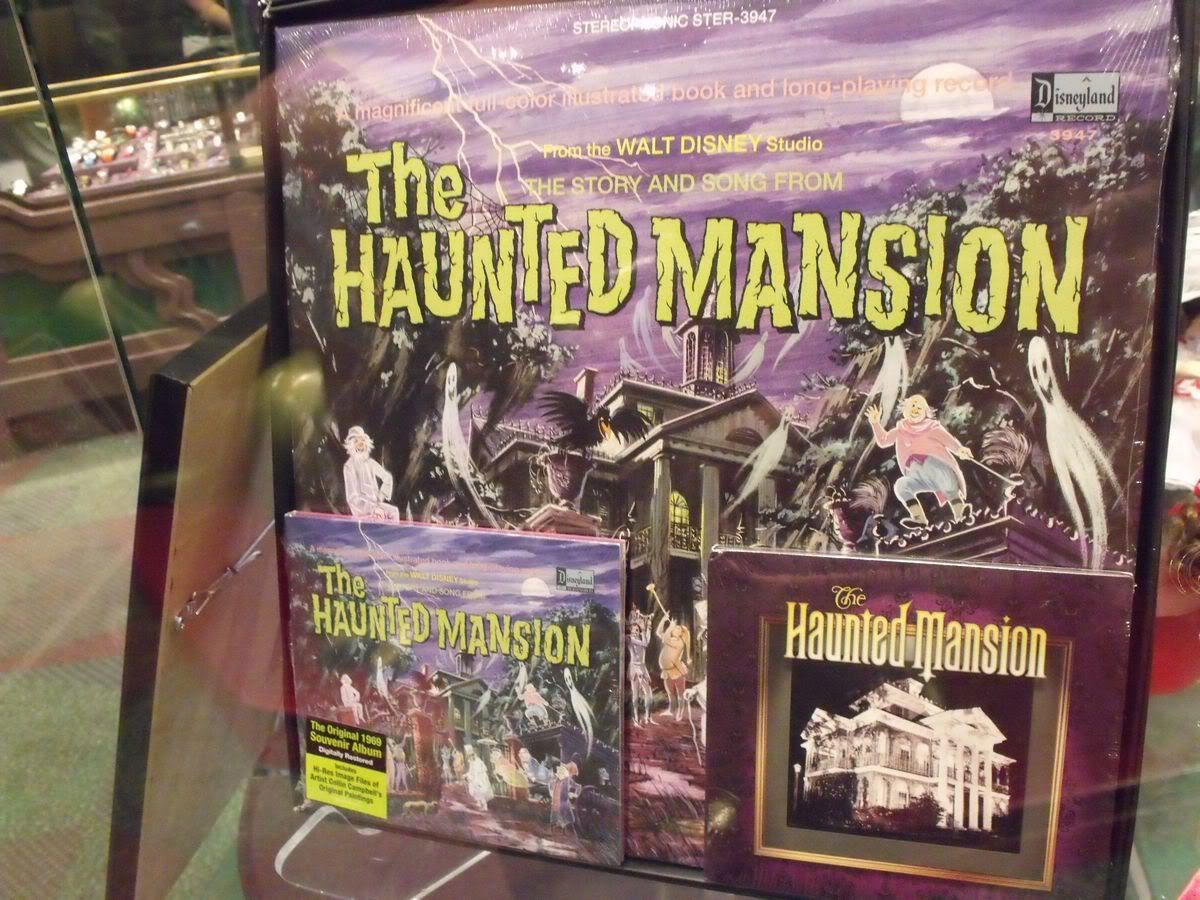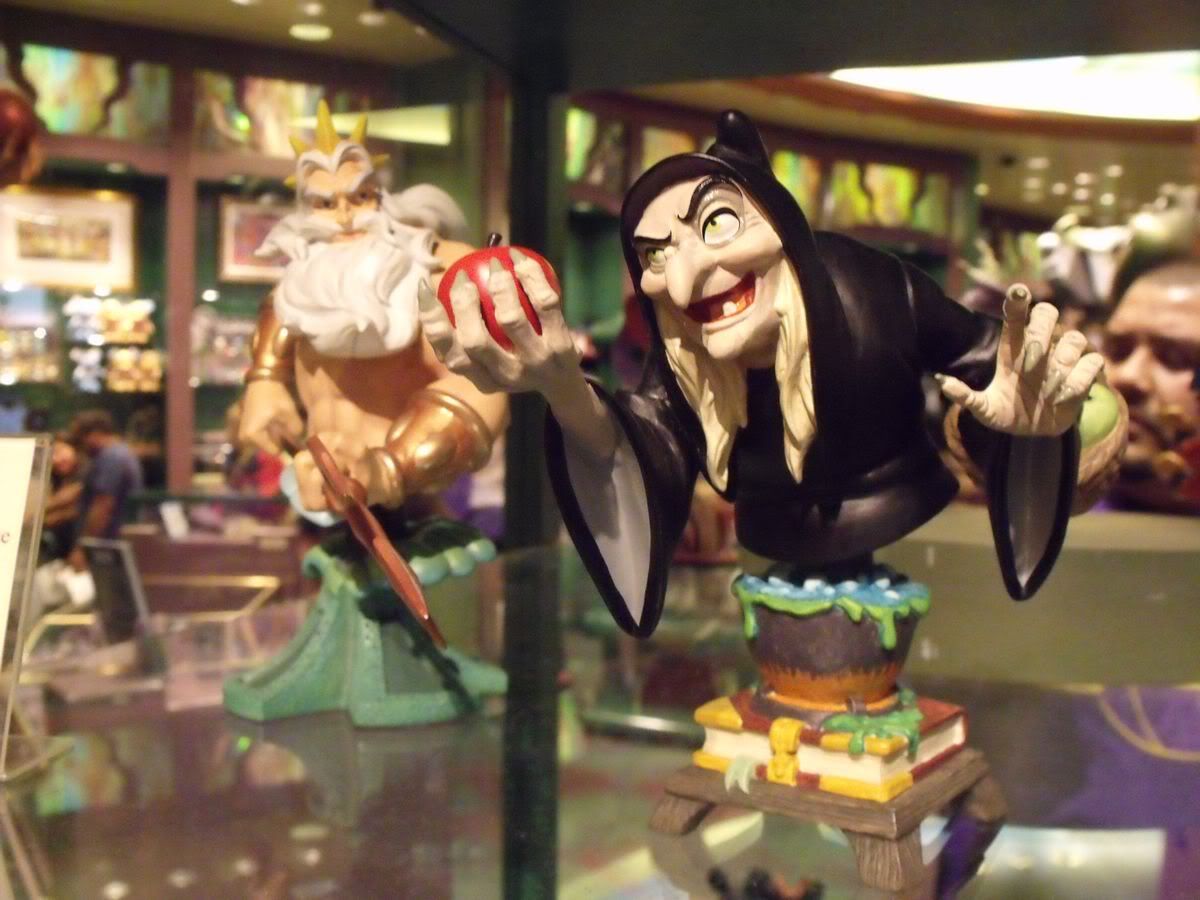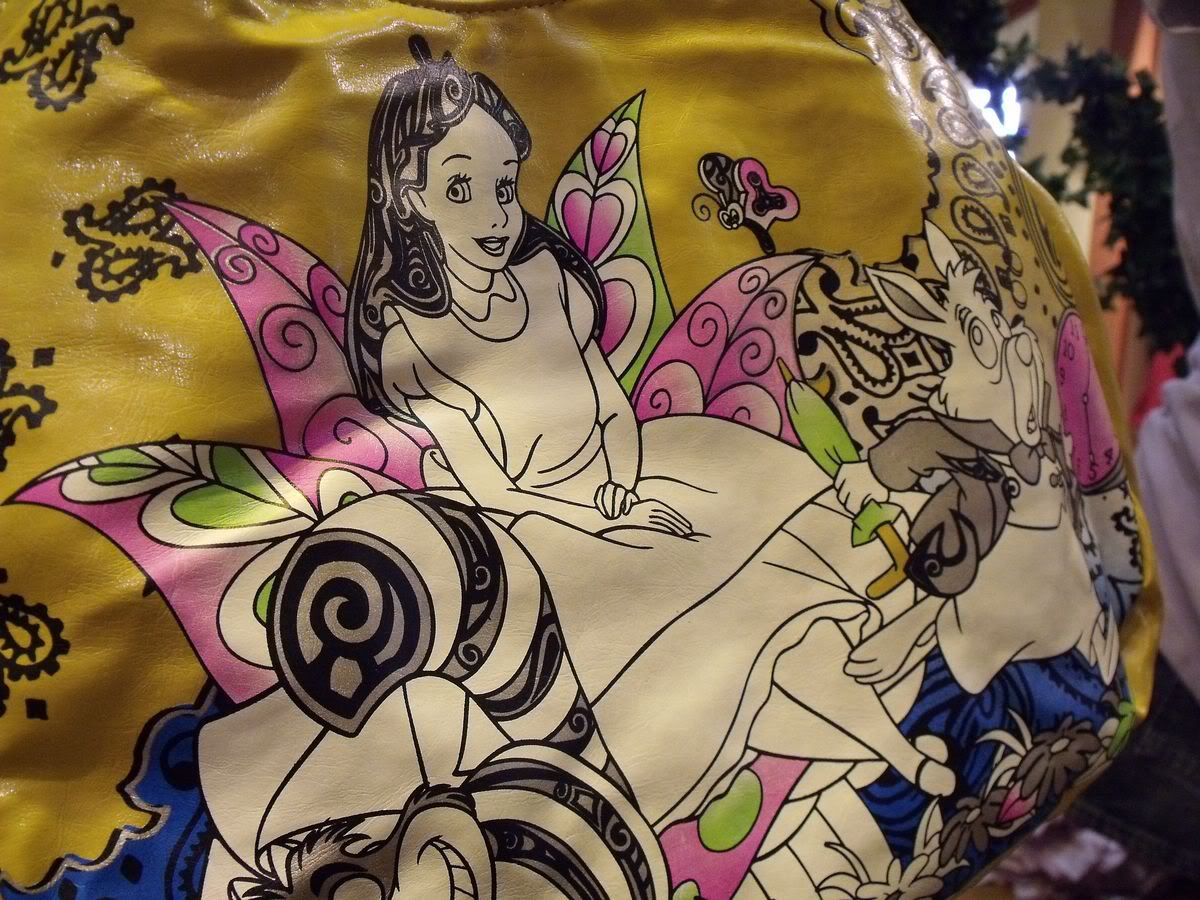 As close as will be getting to the inside of the parks this time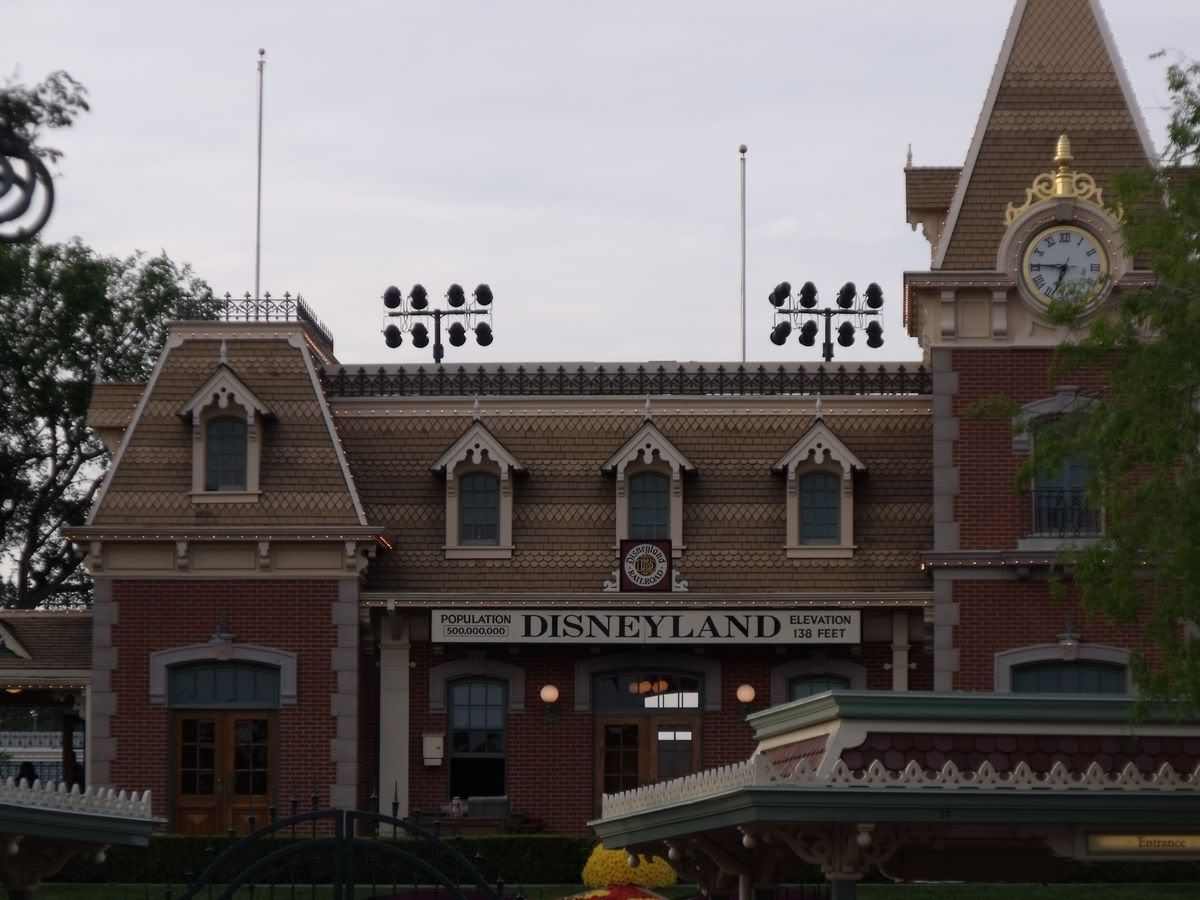 You didn't see annnythhhhinng *waves hands*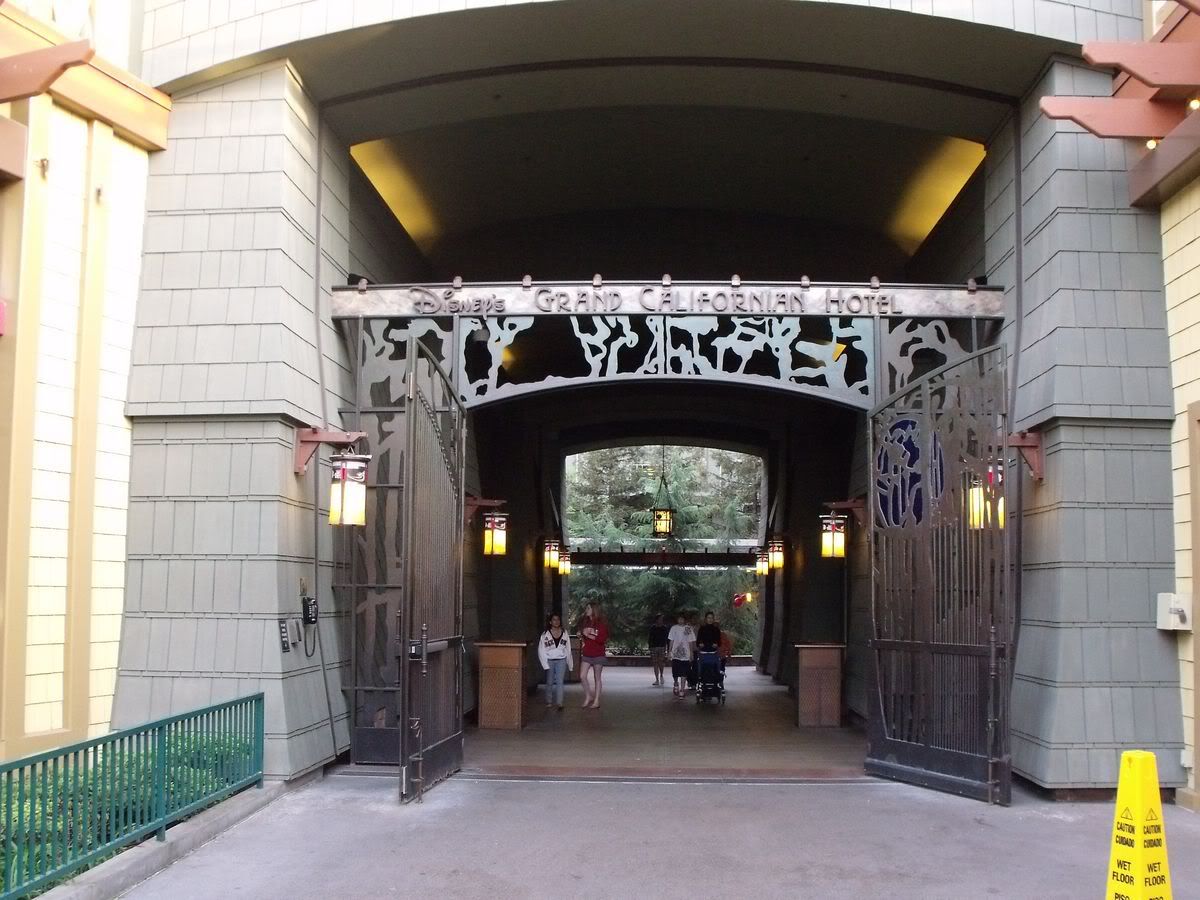 Off to the Grand Californian, for.....
There be food in them thar stories?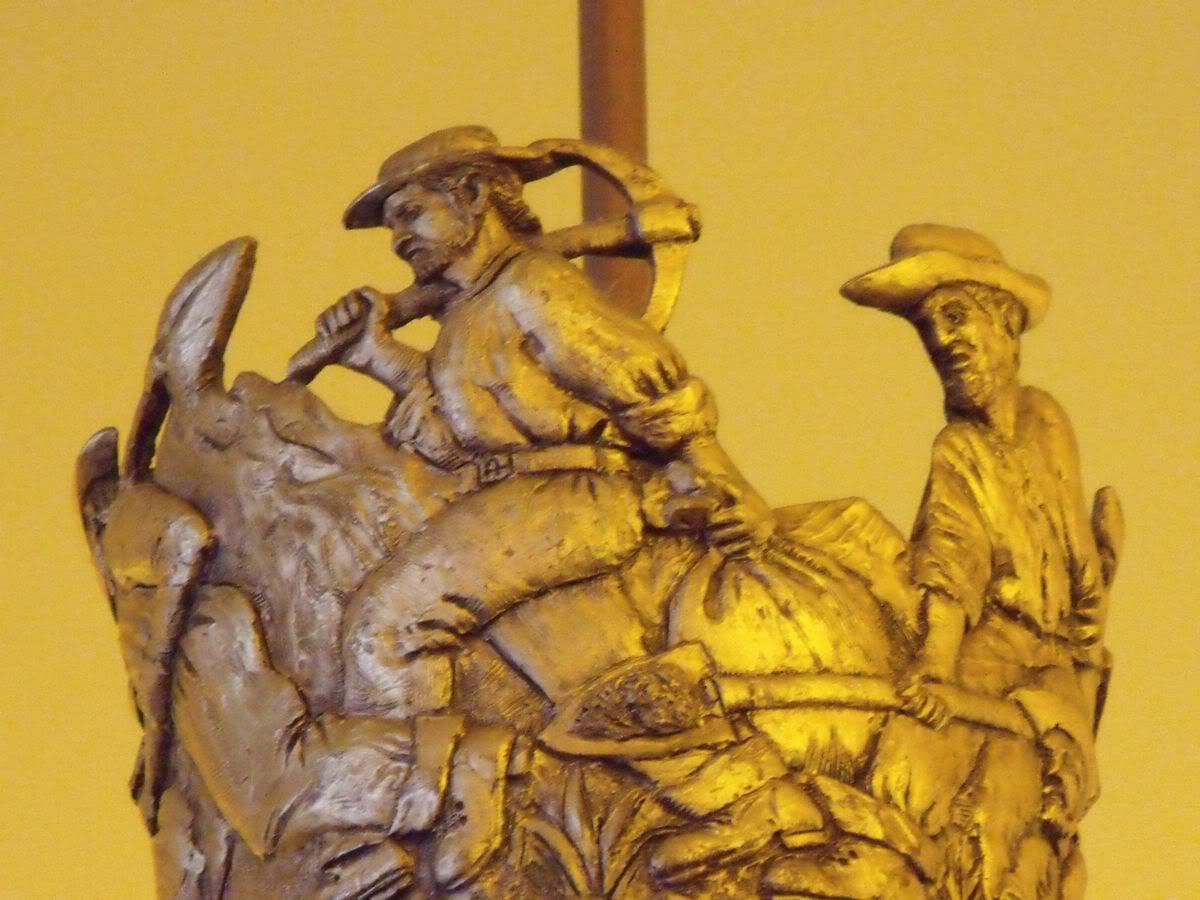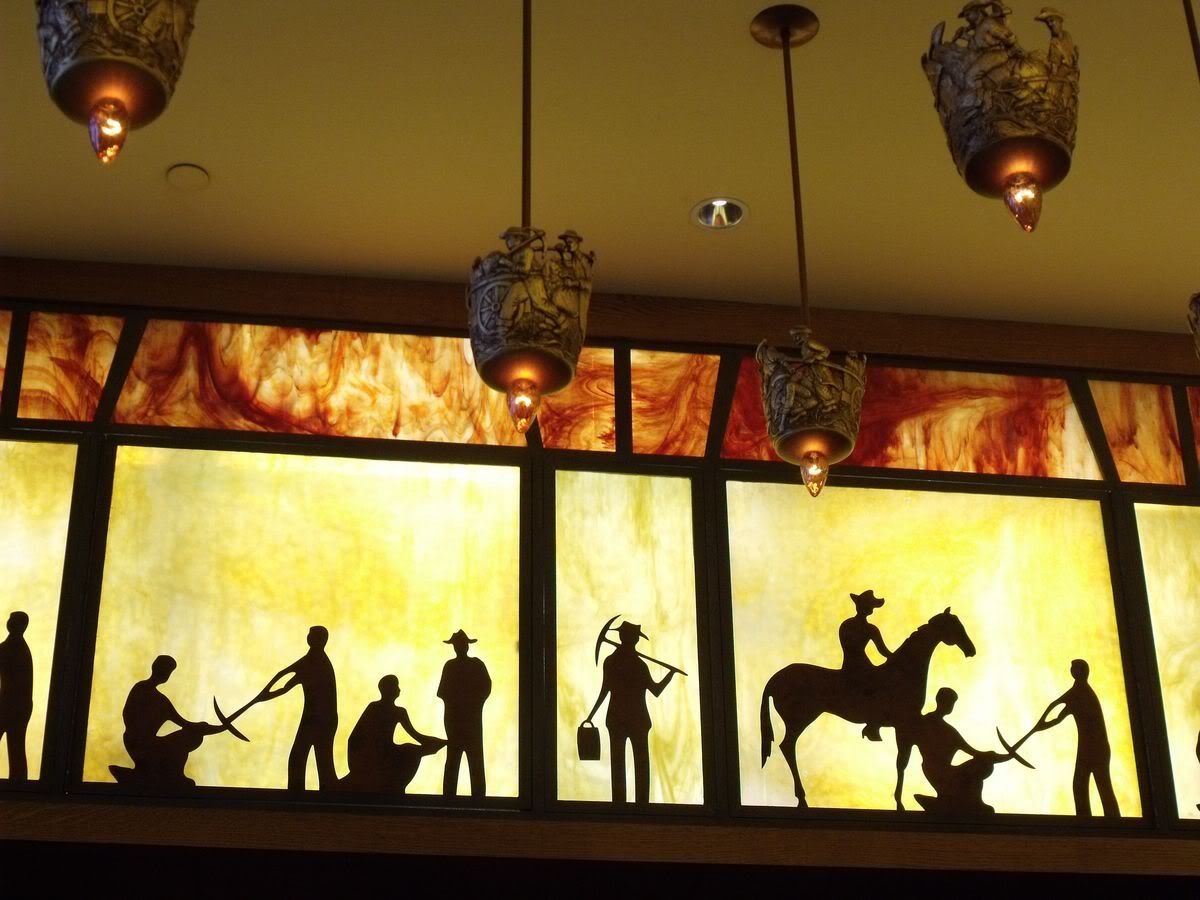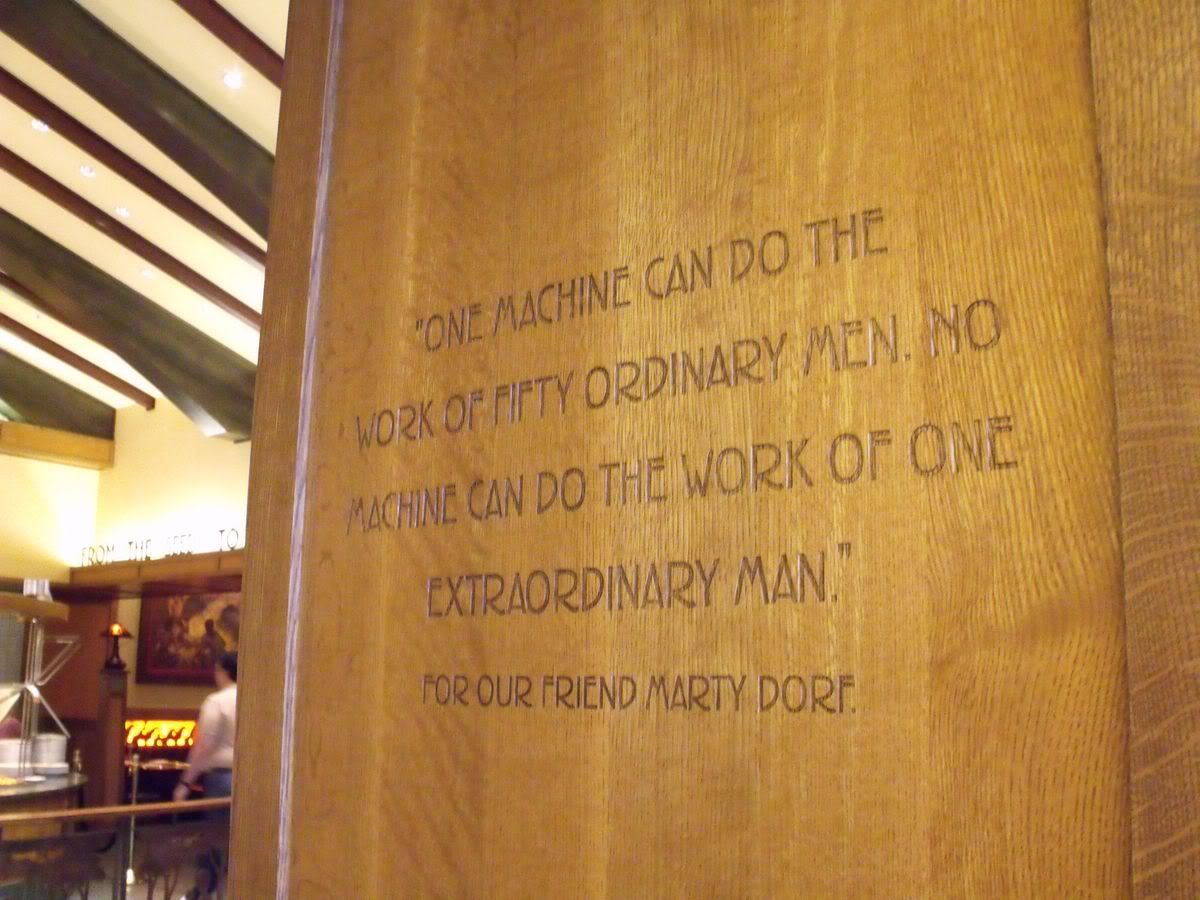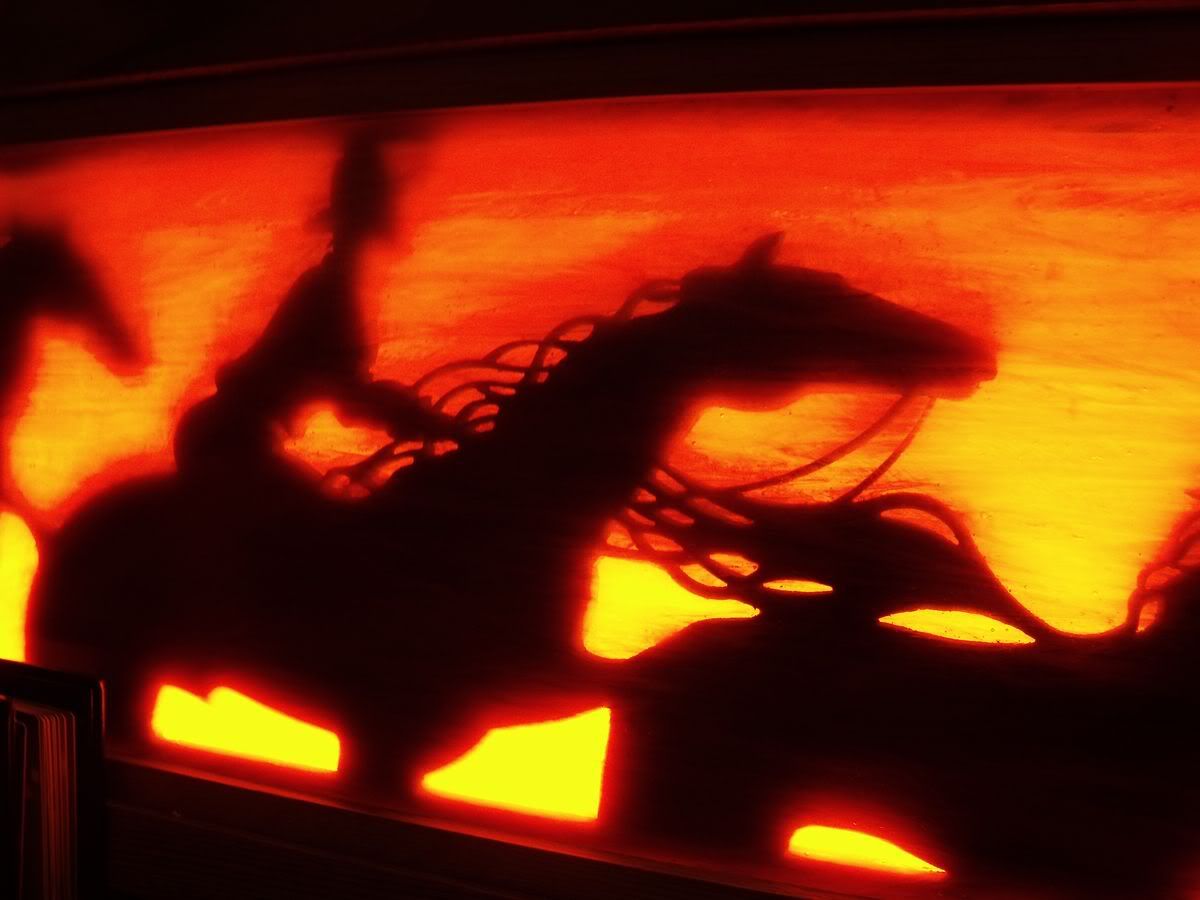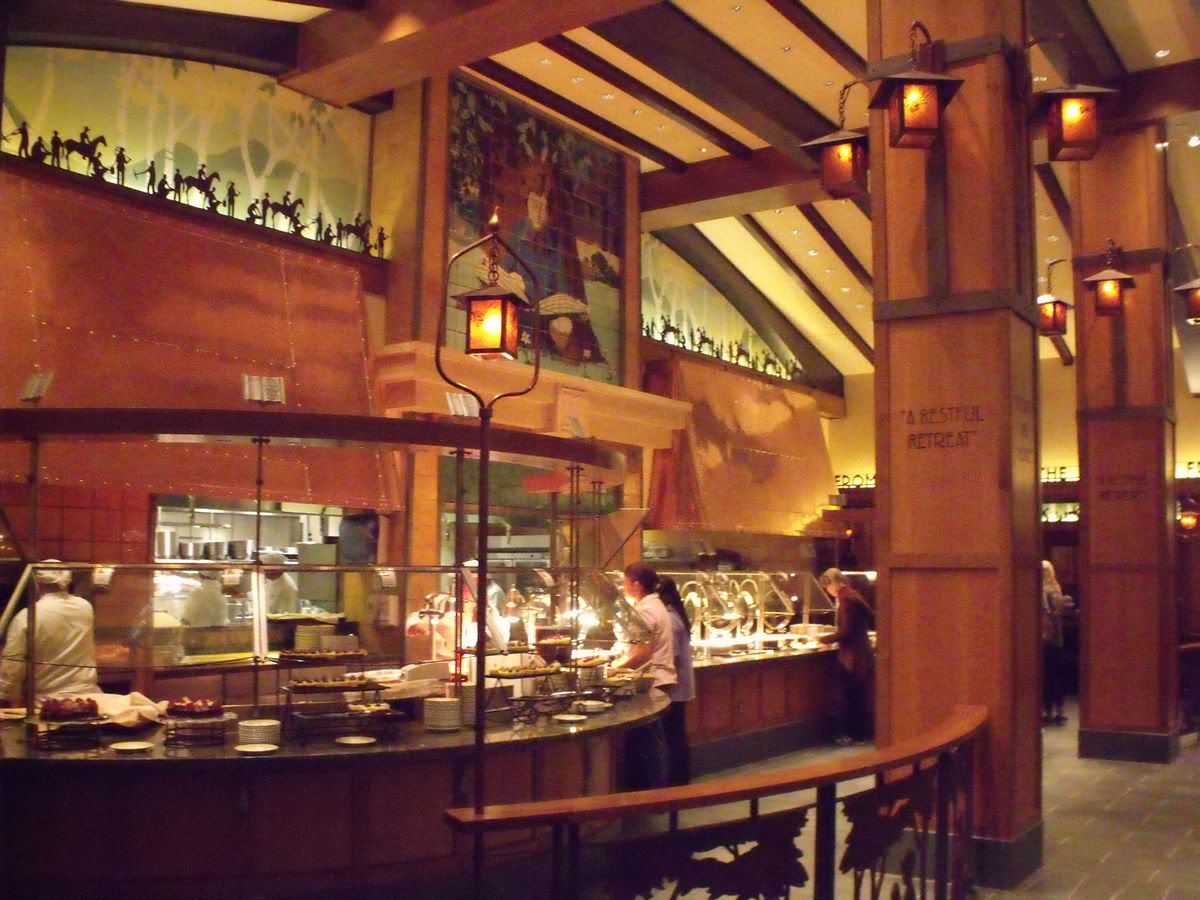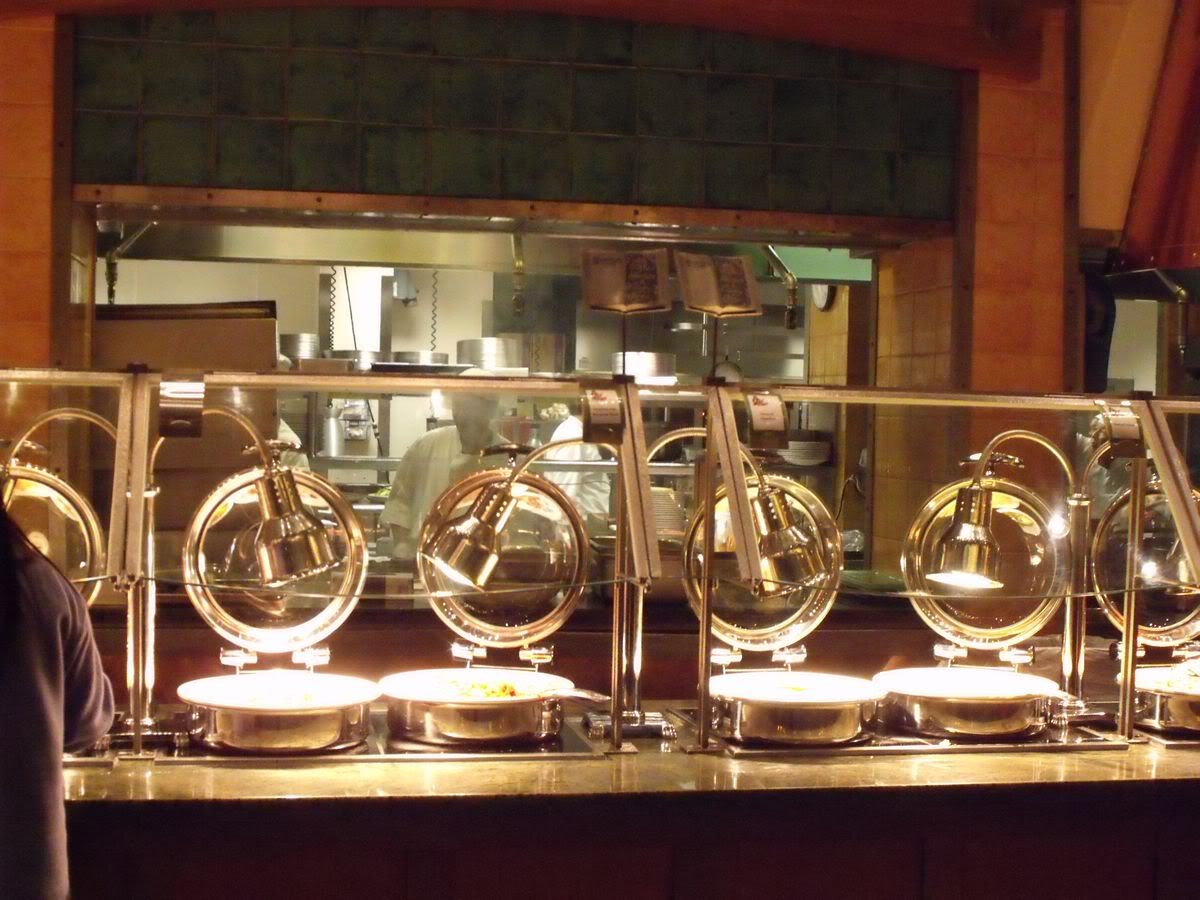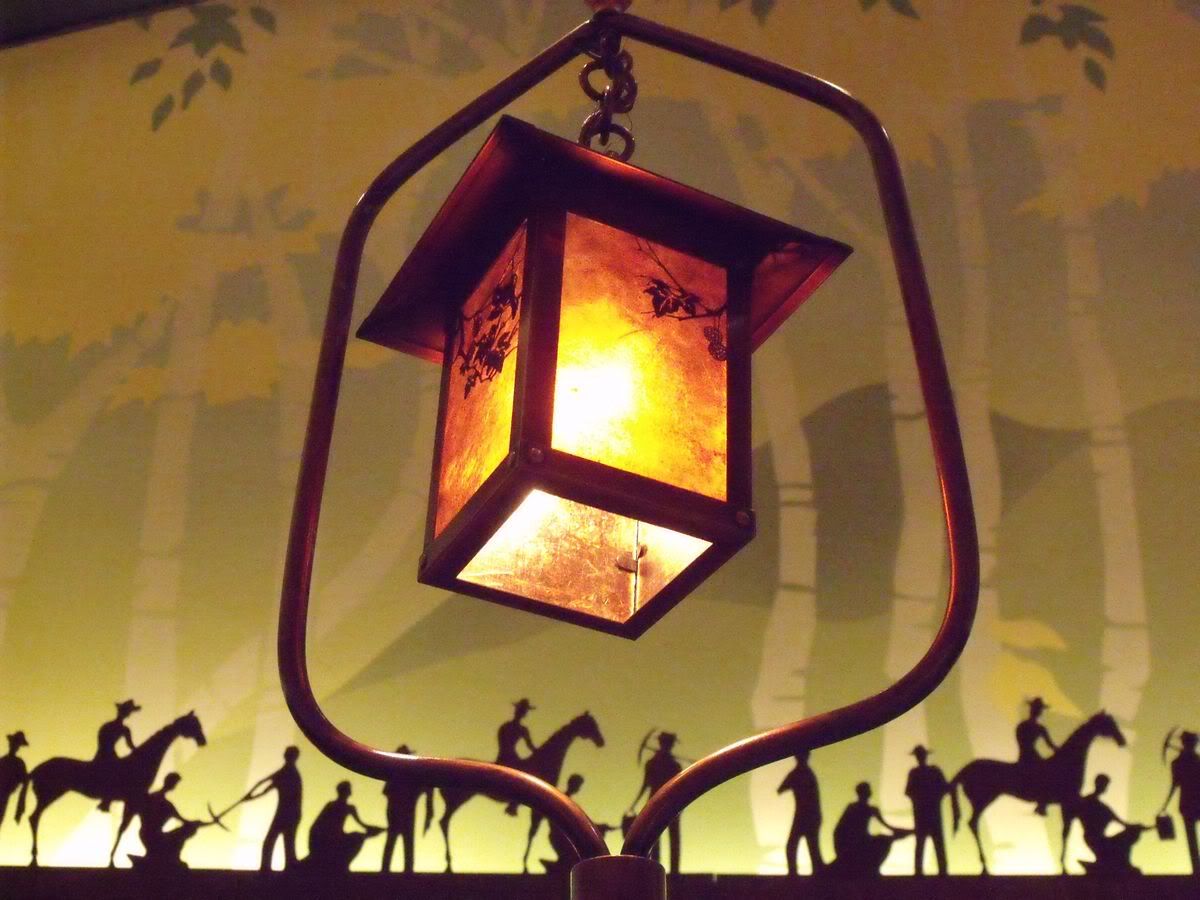 A look around the GC, and then some night photos...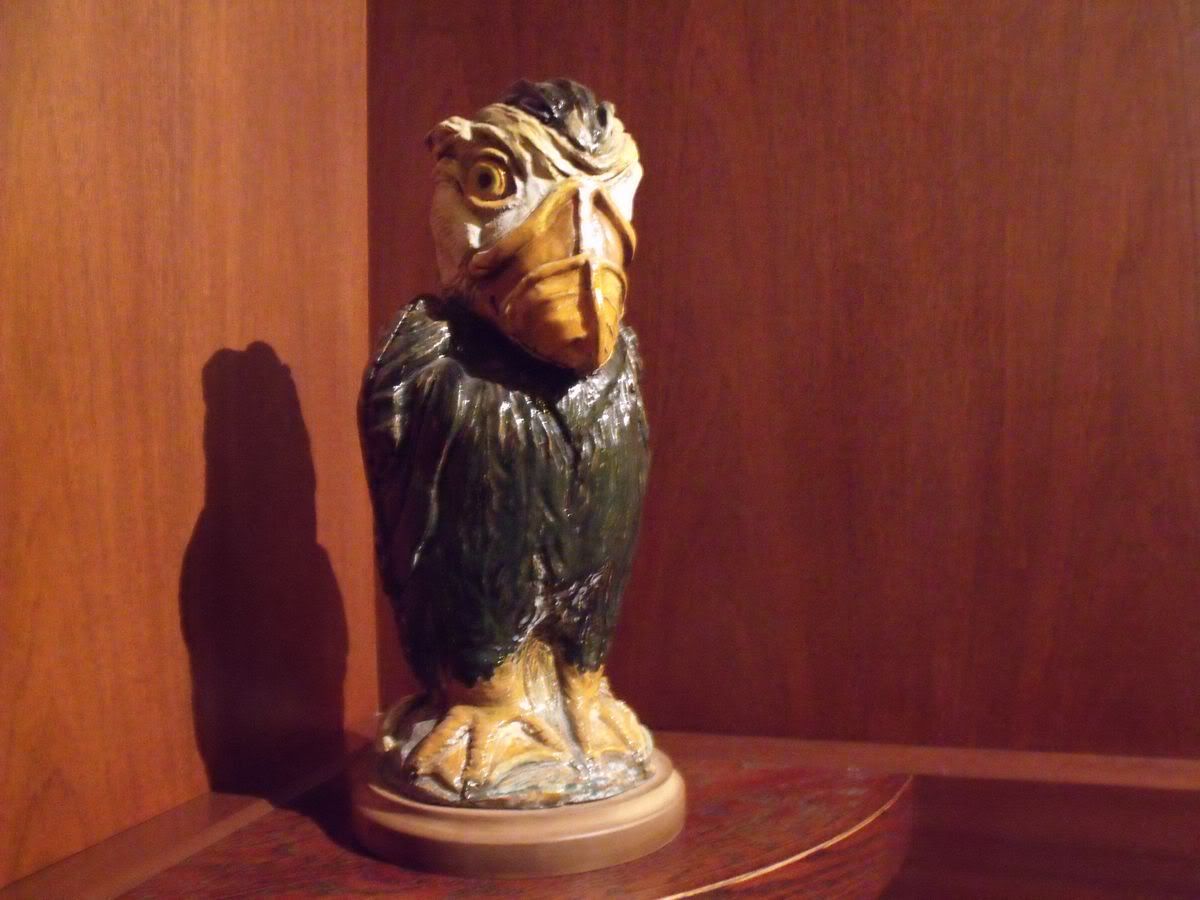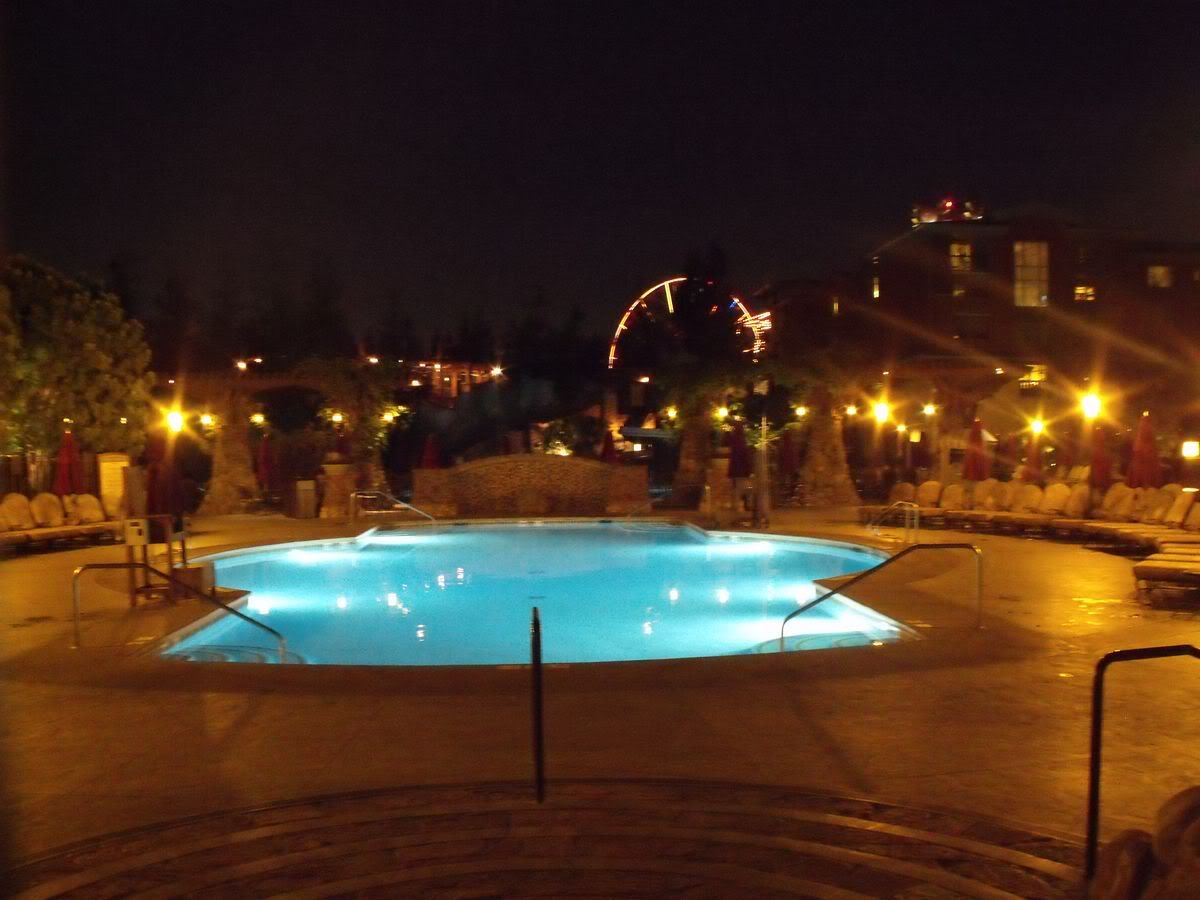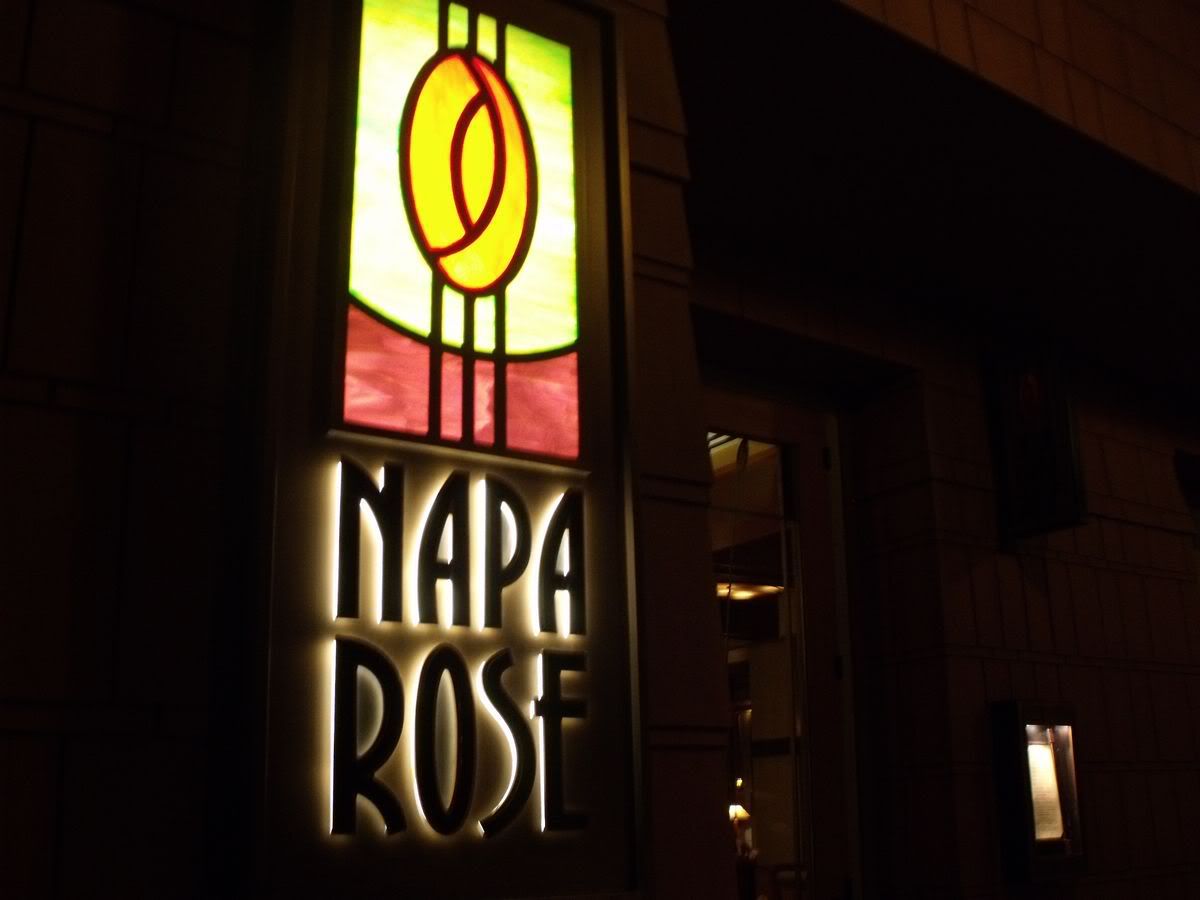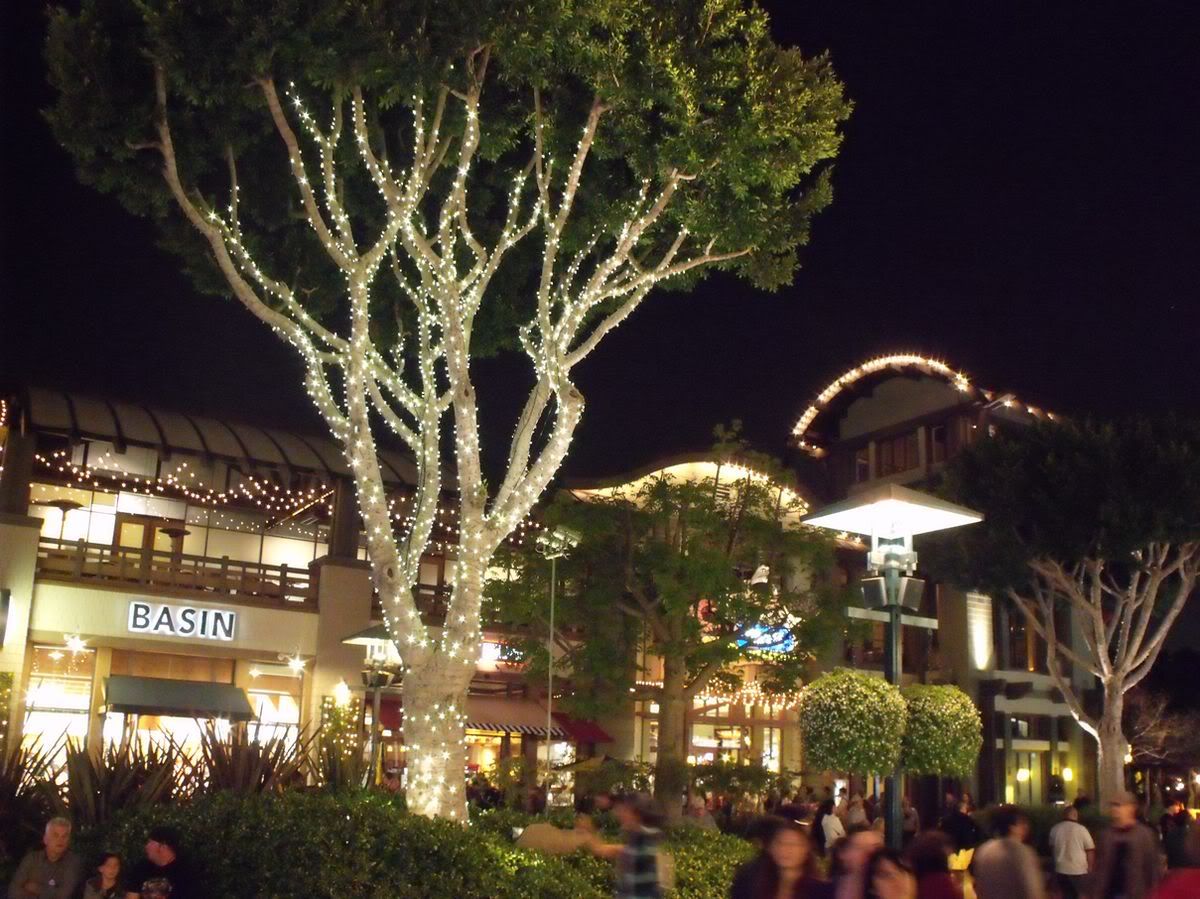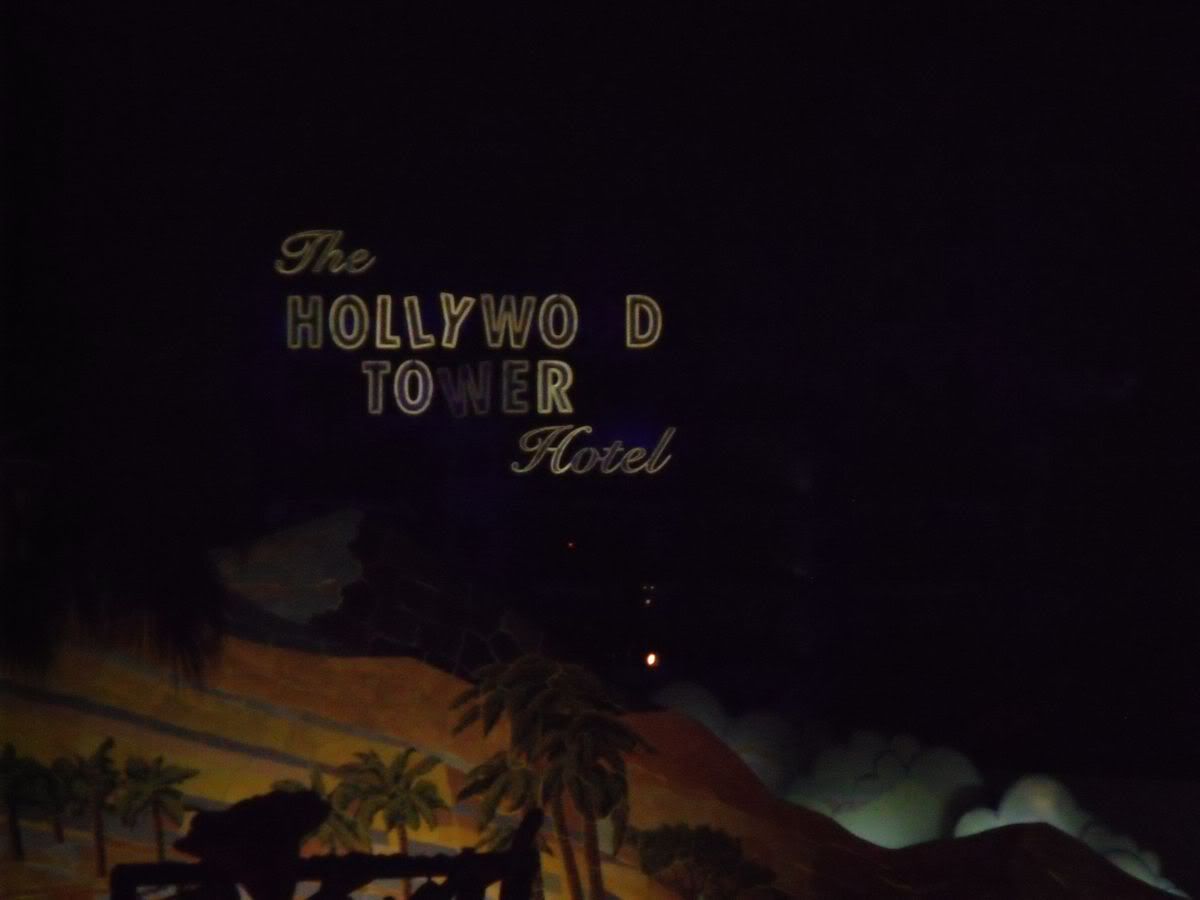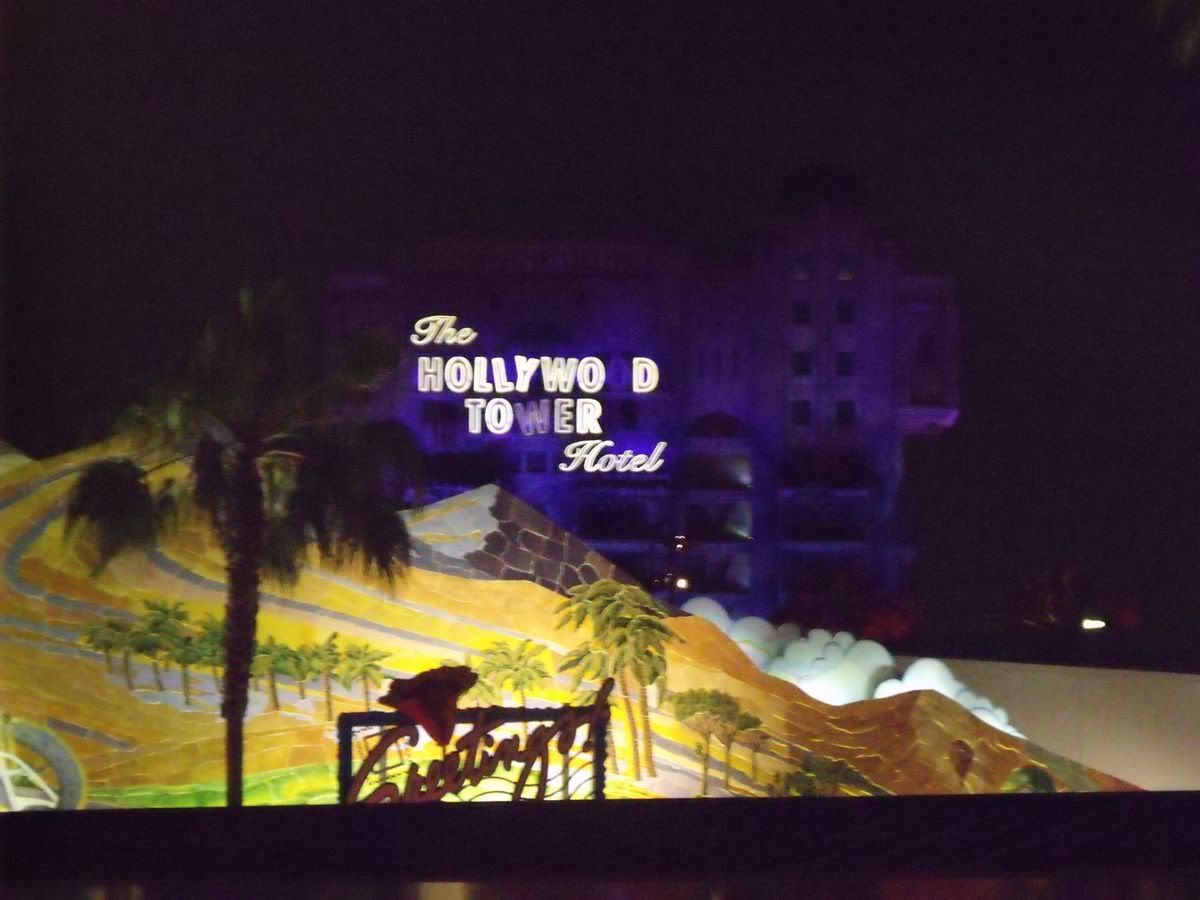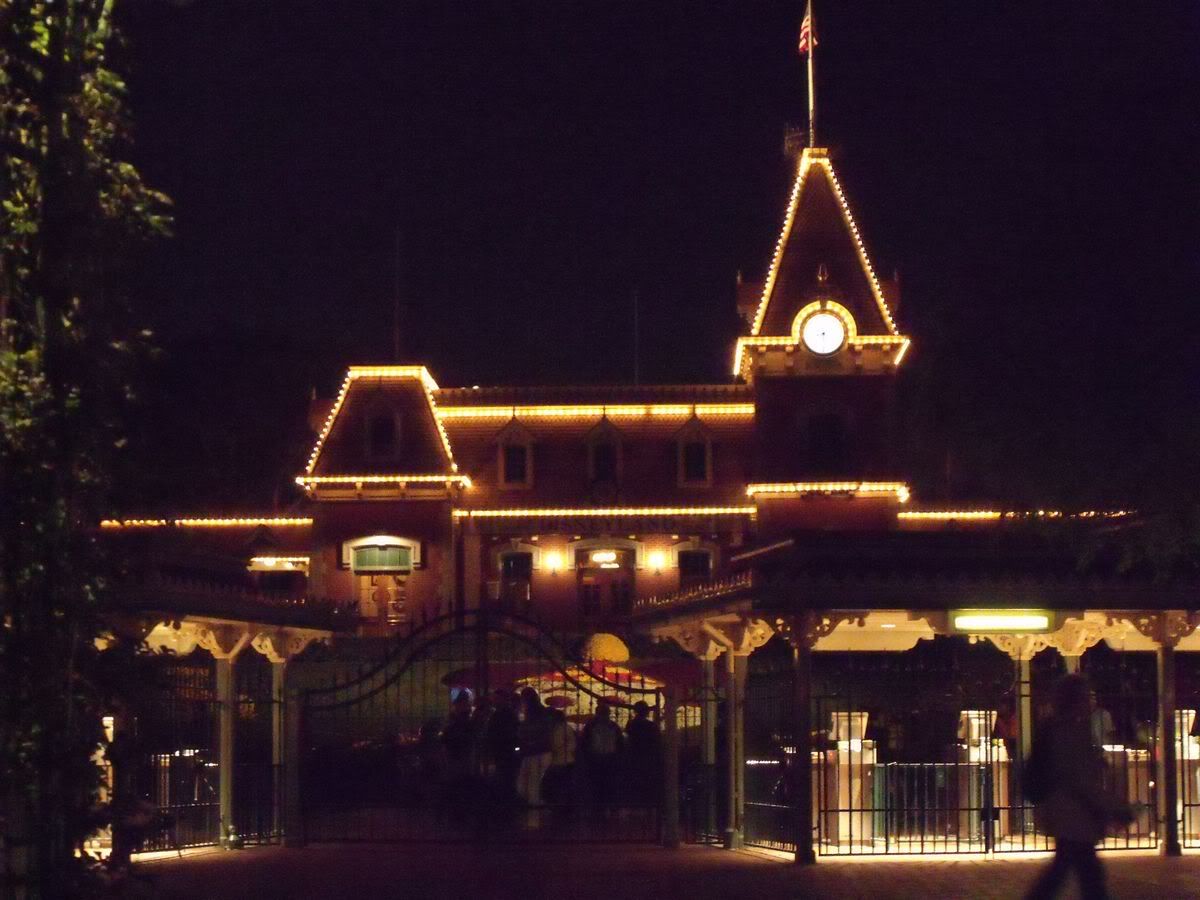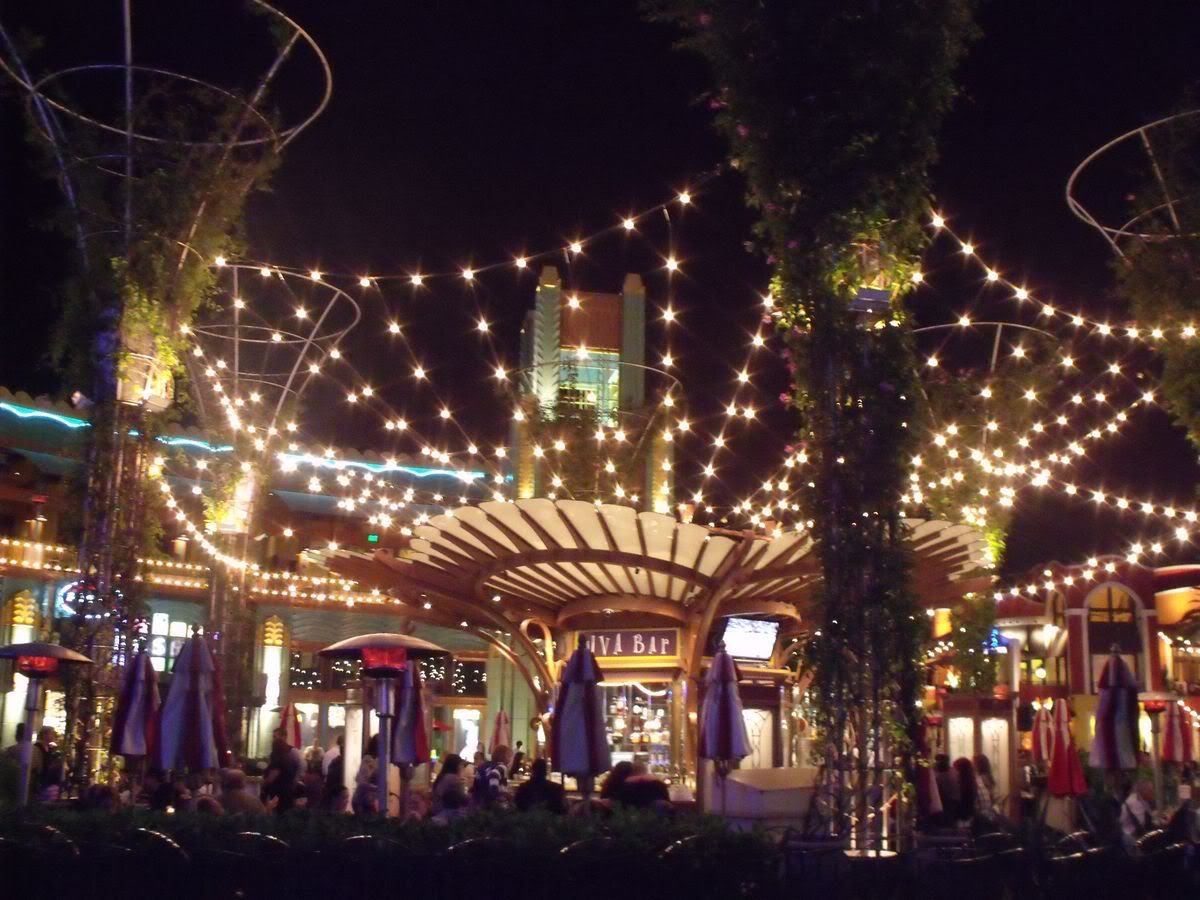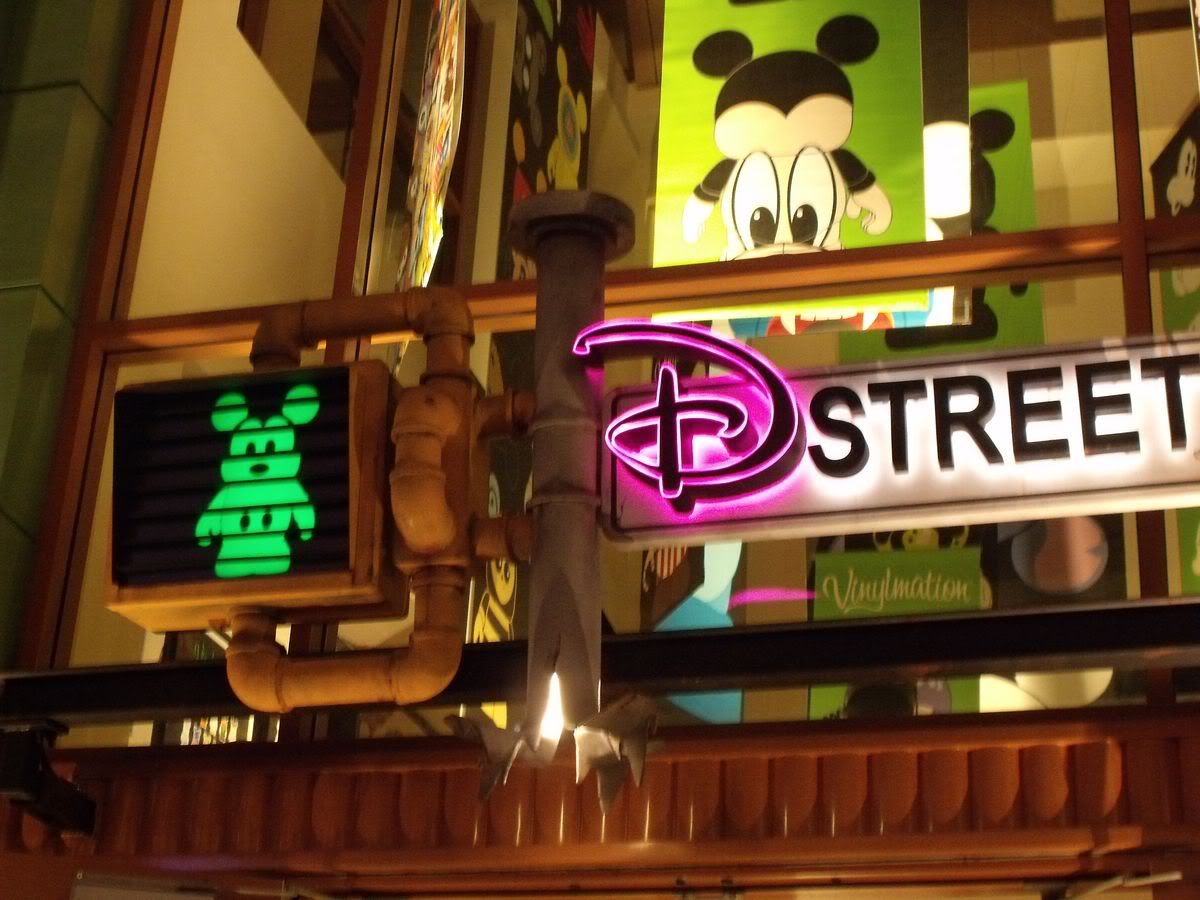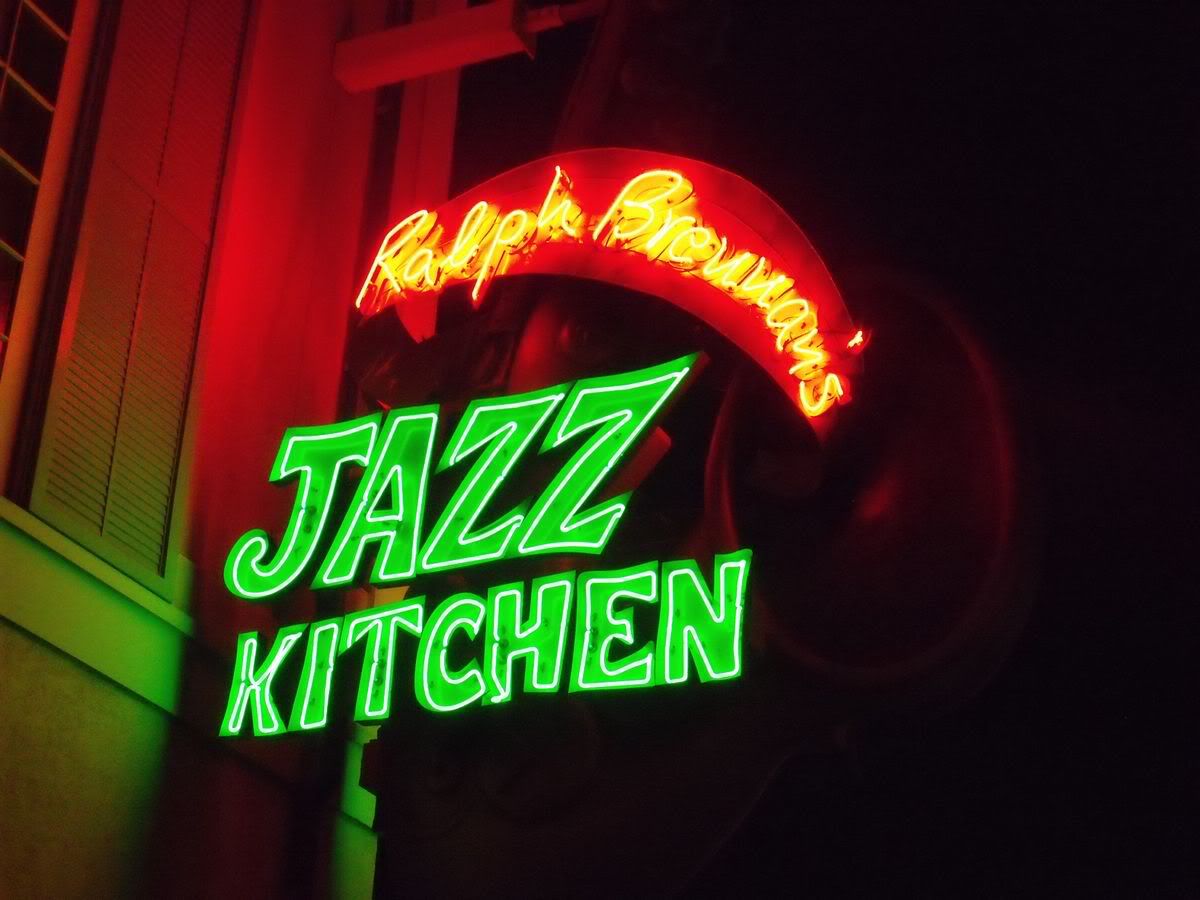 Over to the Disneyland Hotel once more...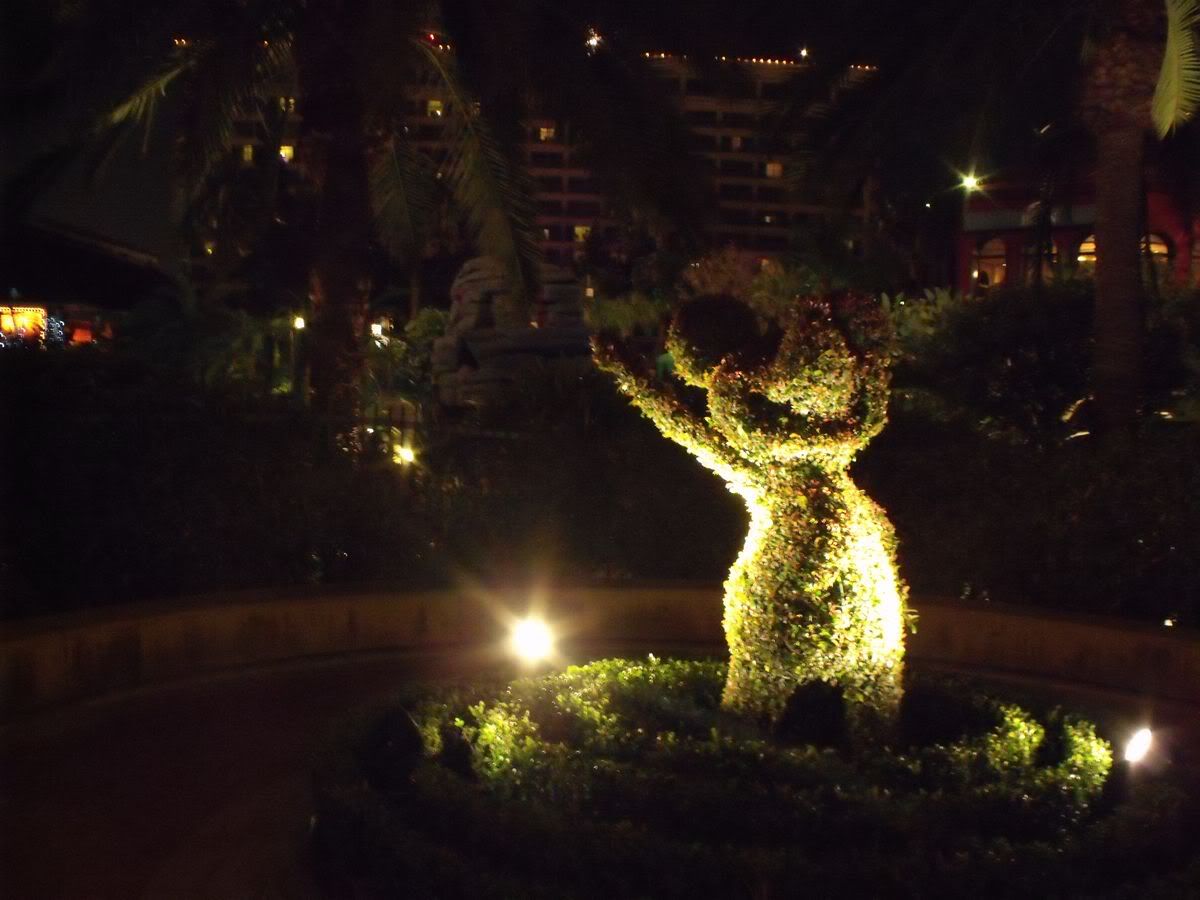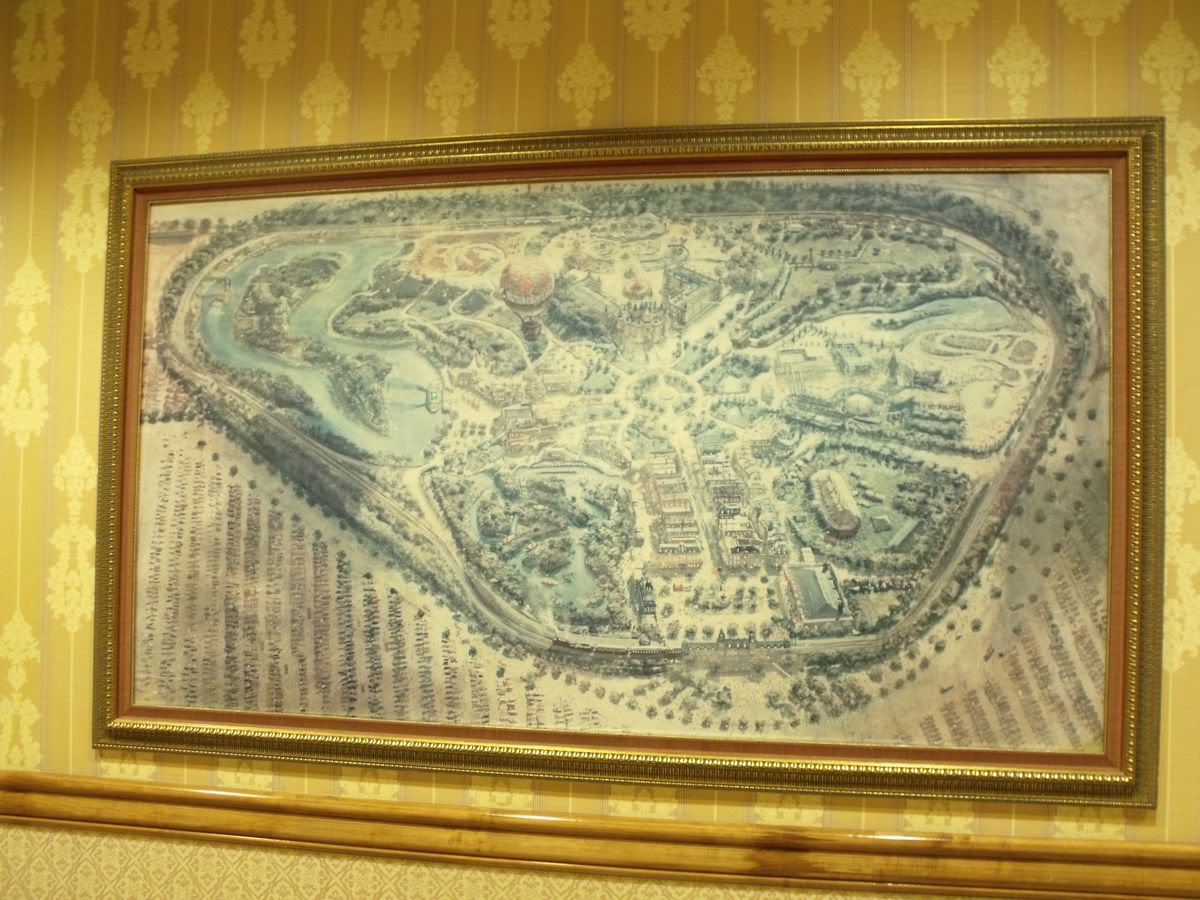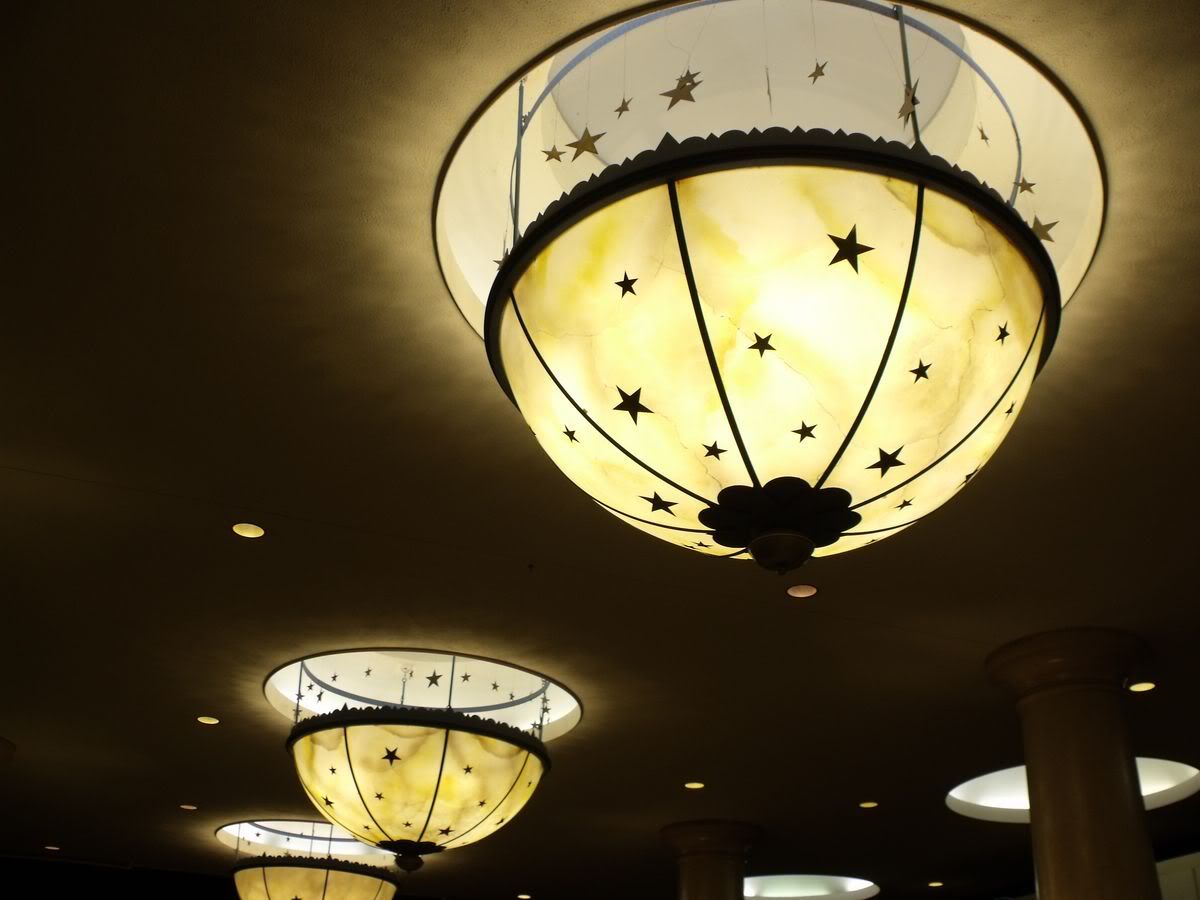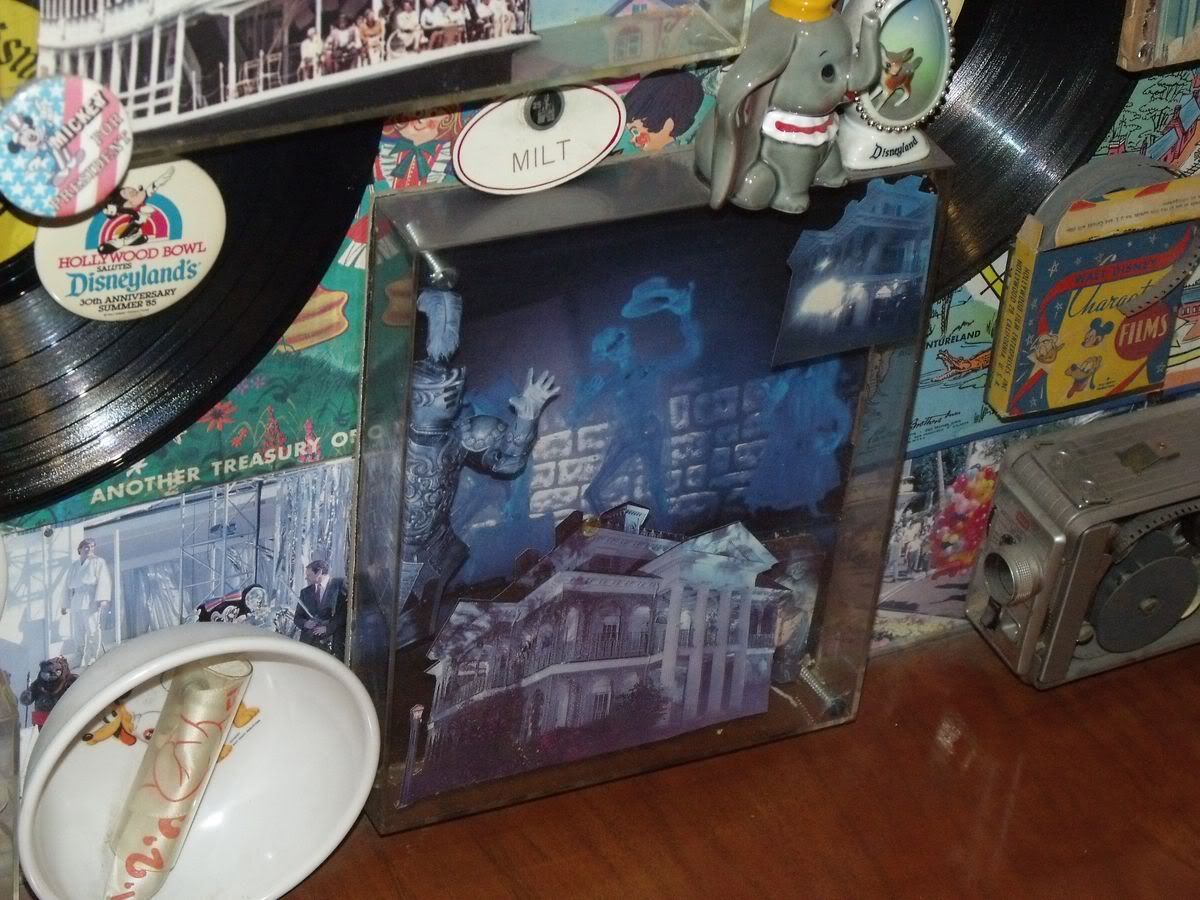 Mini Jungle Cruise boats! Yay!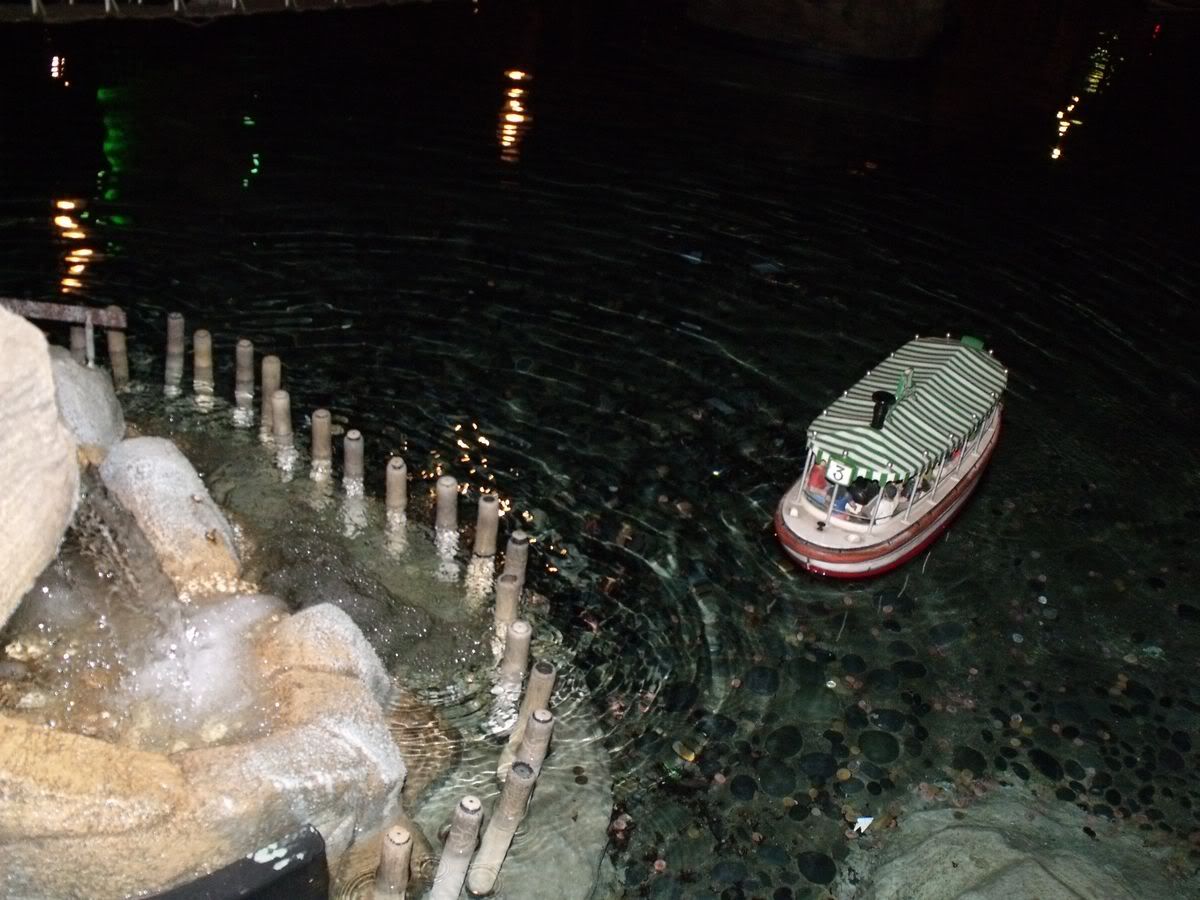 Water...with lights on it!!! Sparkly excitement!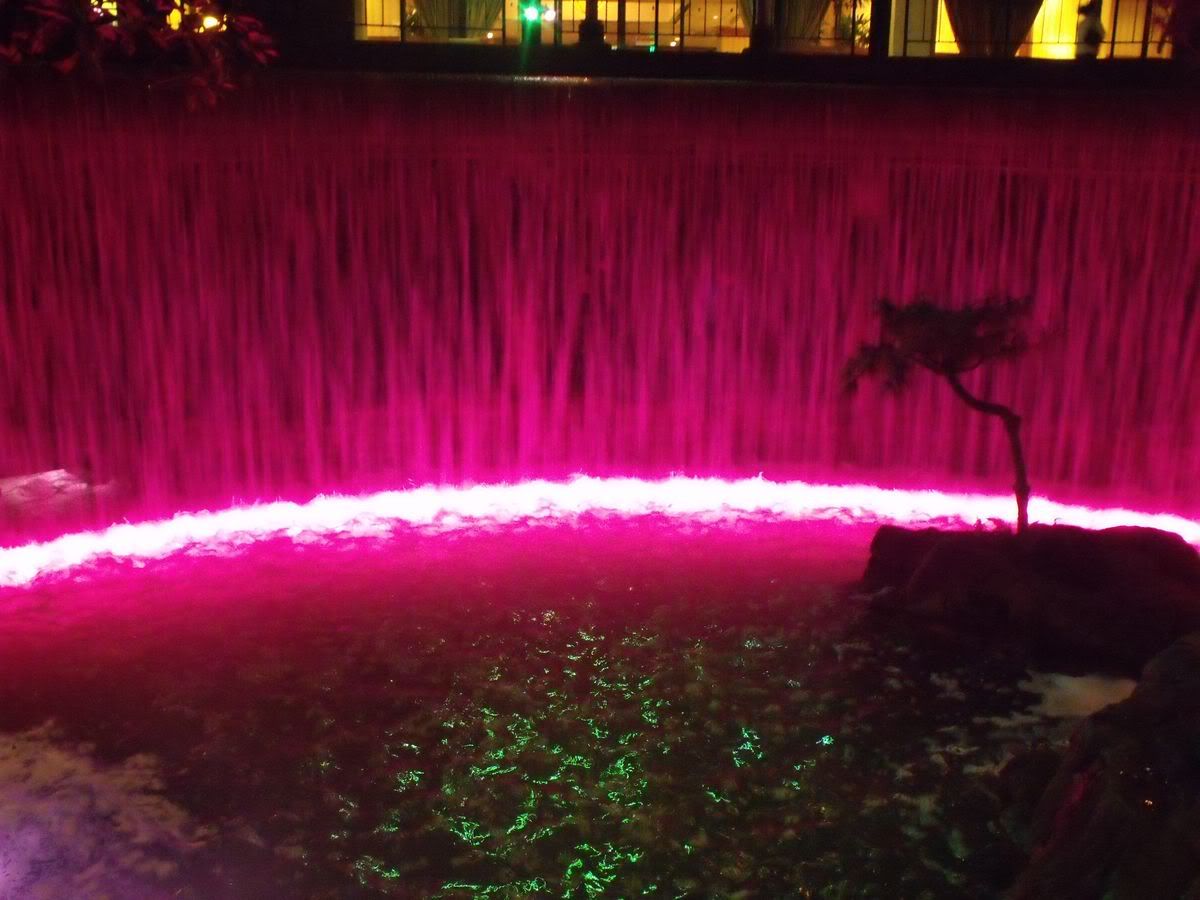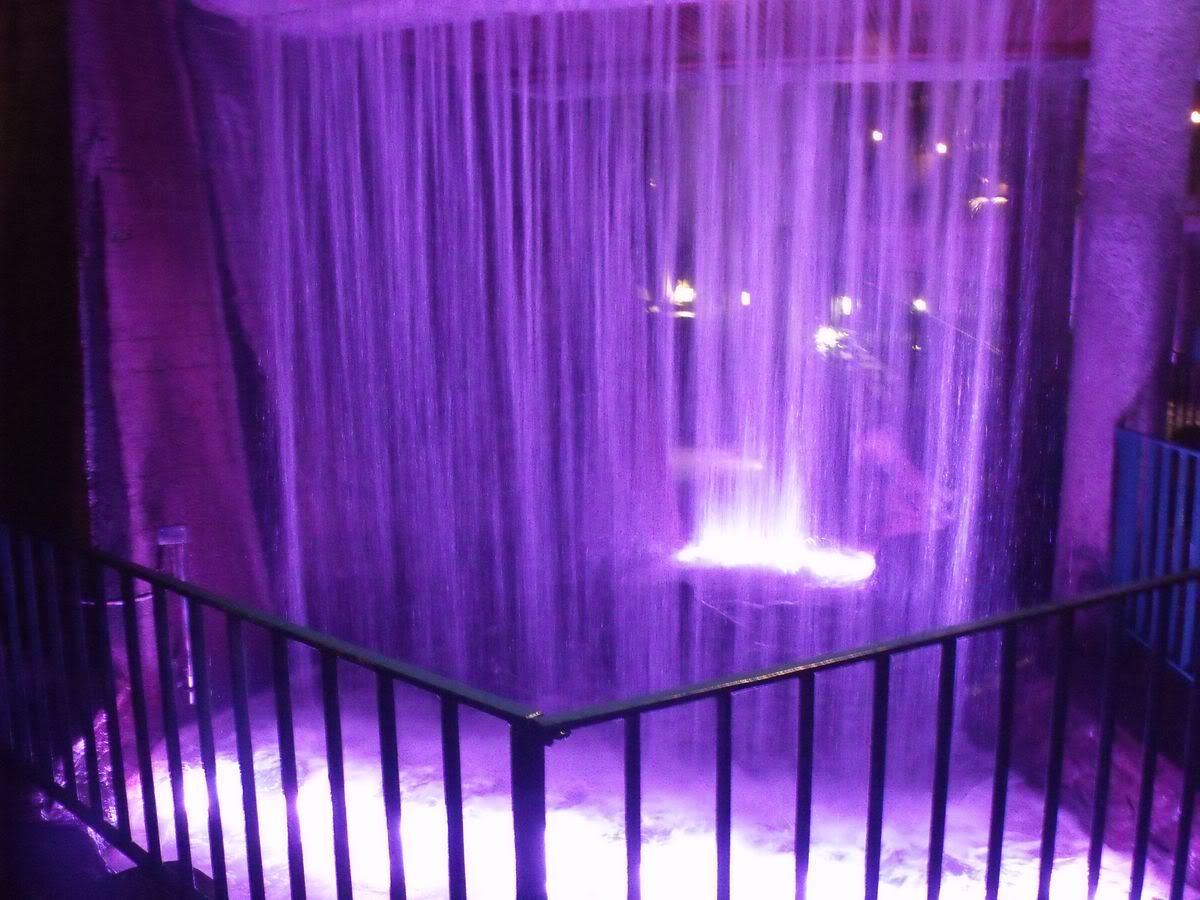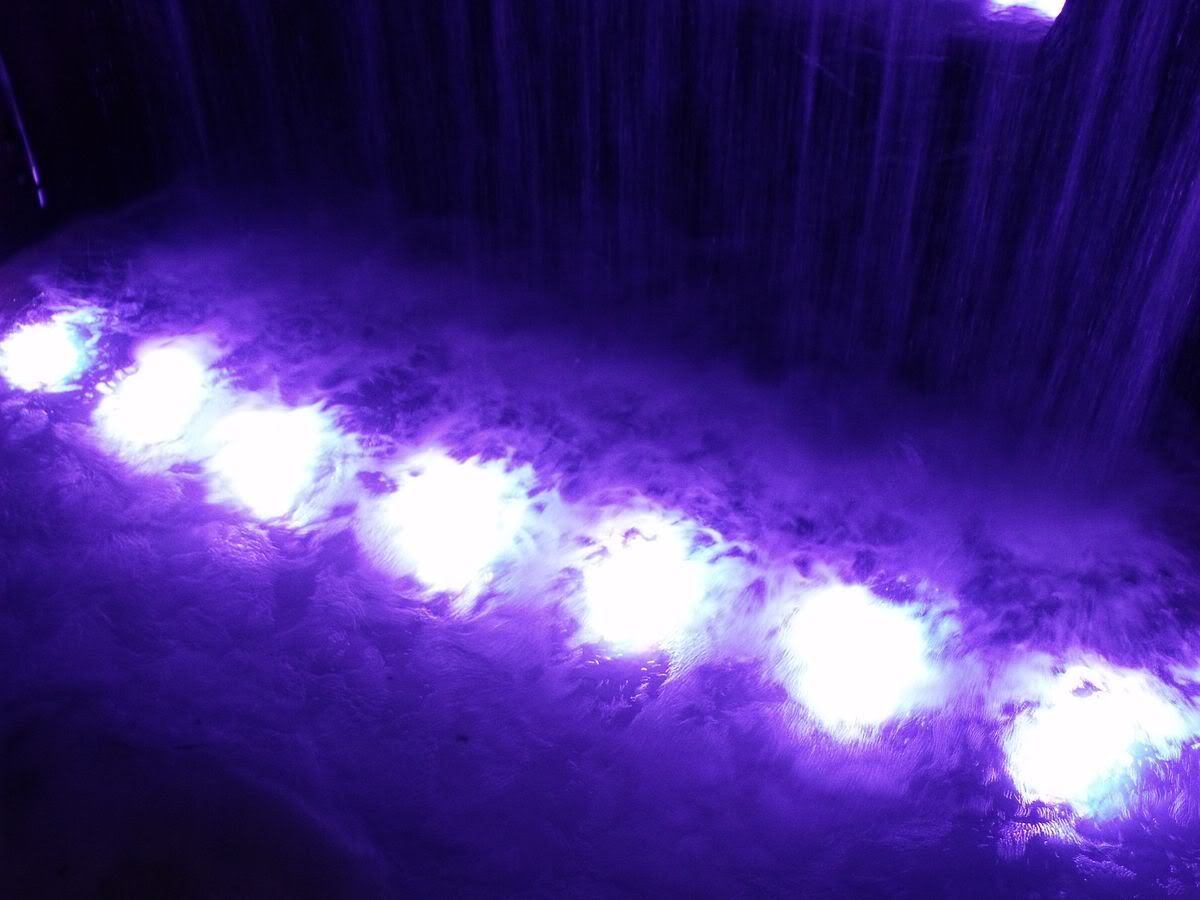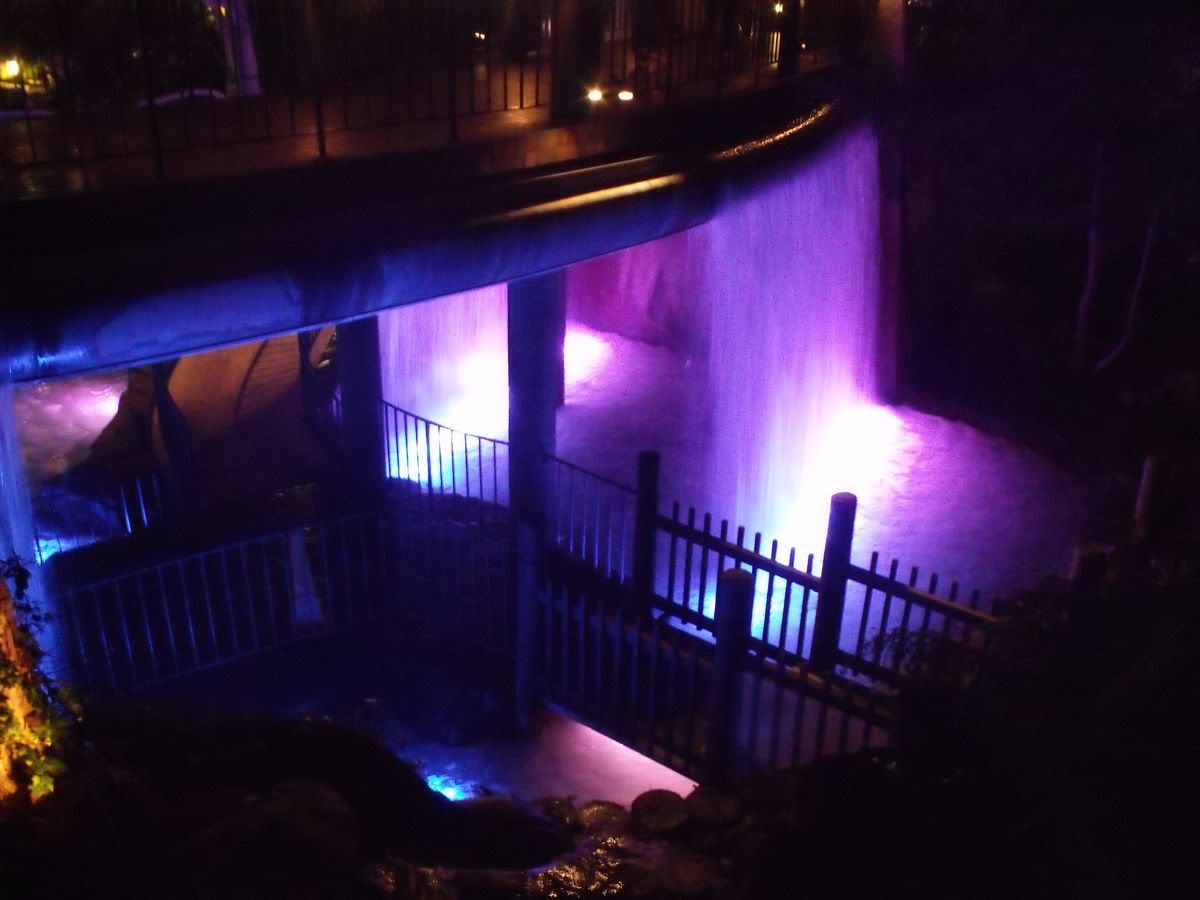 Goodbye to Disney, for this trip anyway.....after a good night's sleep, it was off to Knott's to pick up tickets/event passes and queue up for the book signing.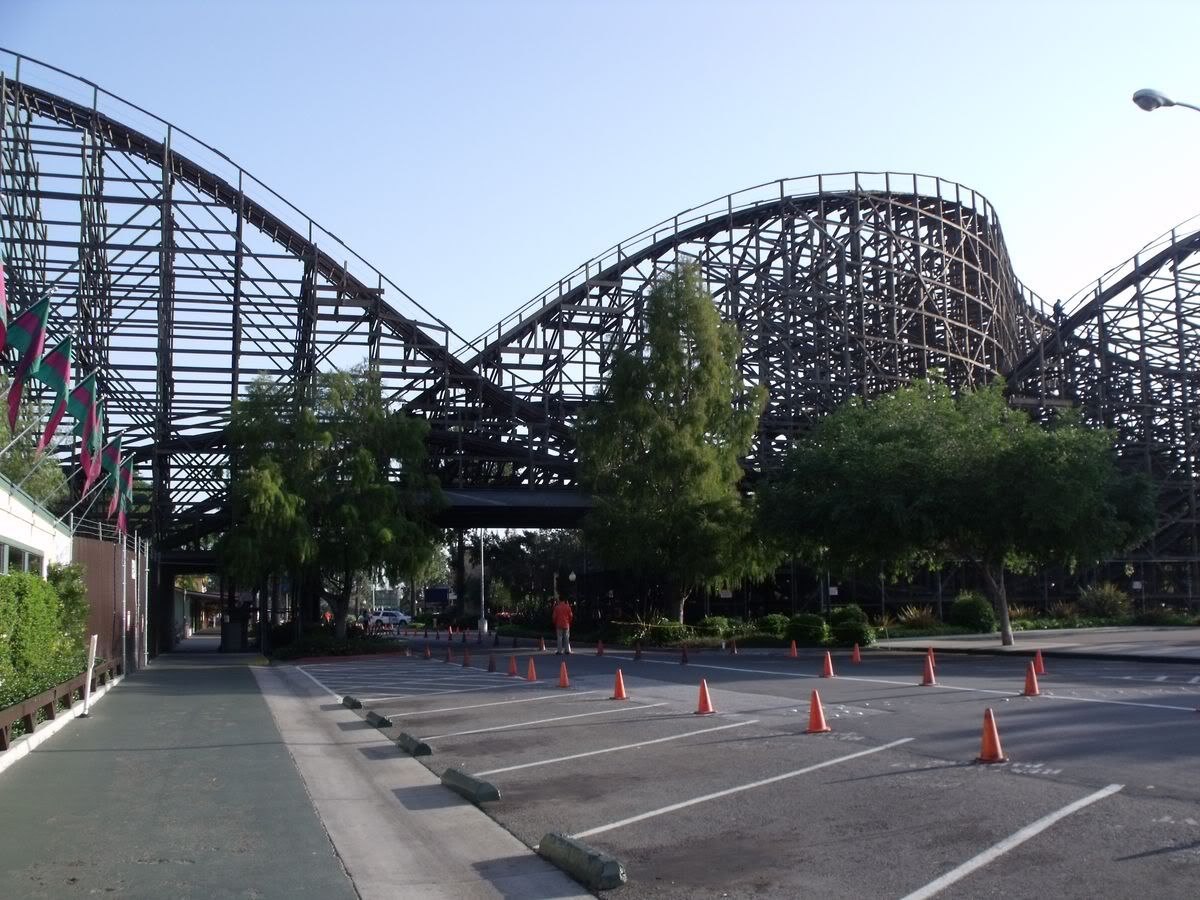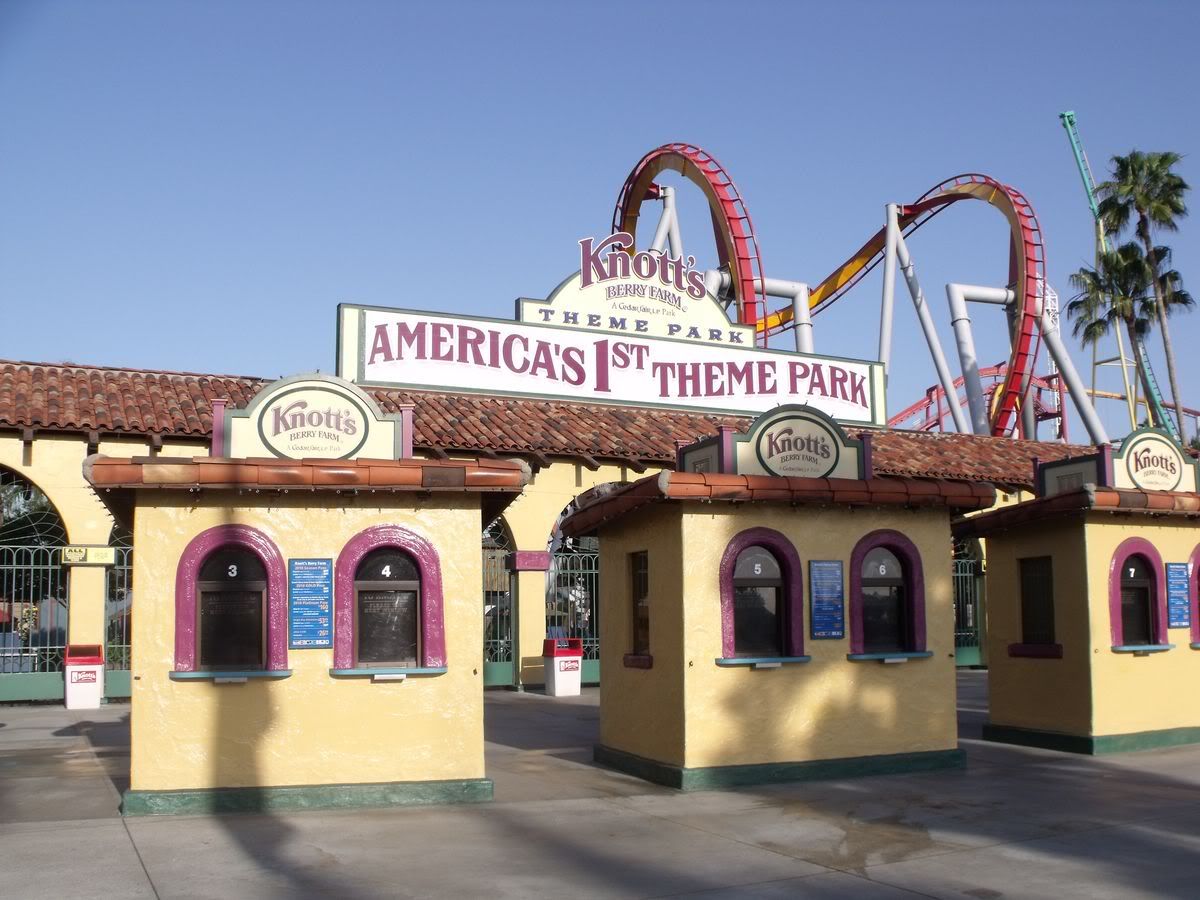 Where's all the fog and the gargoyles and spider webs? What's wrong?!?!?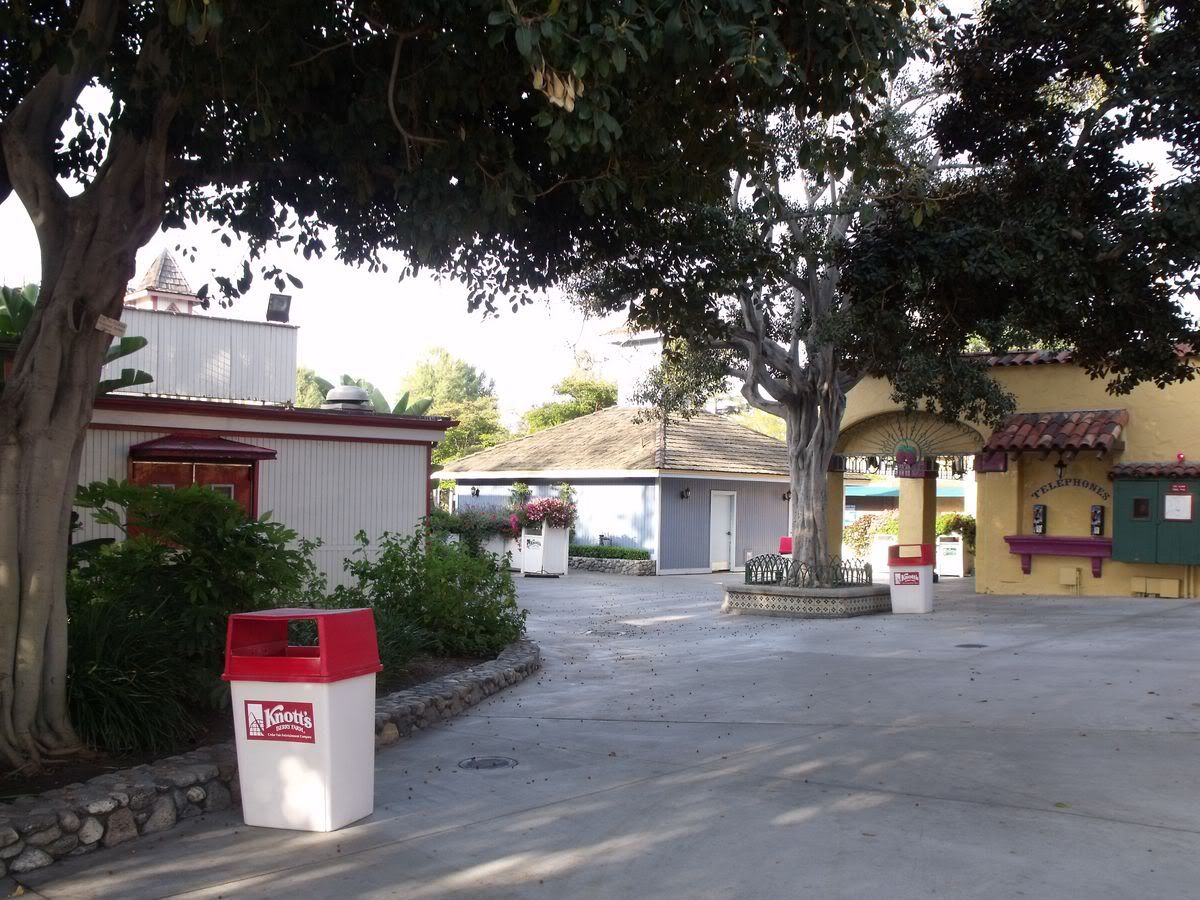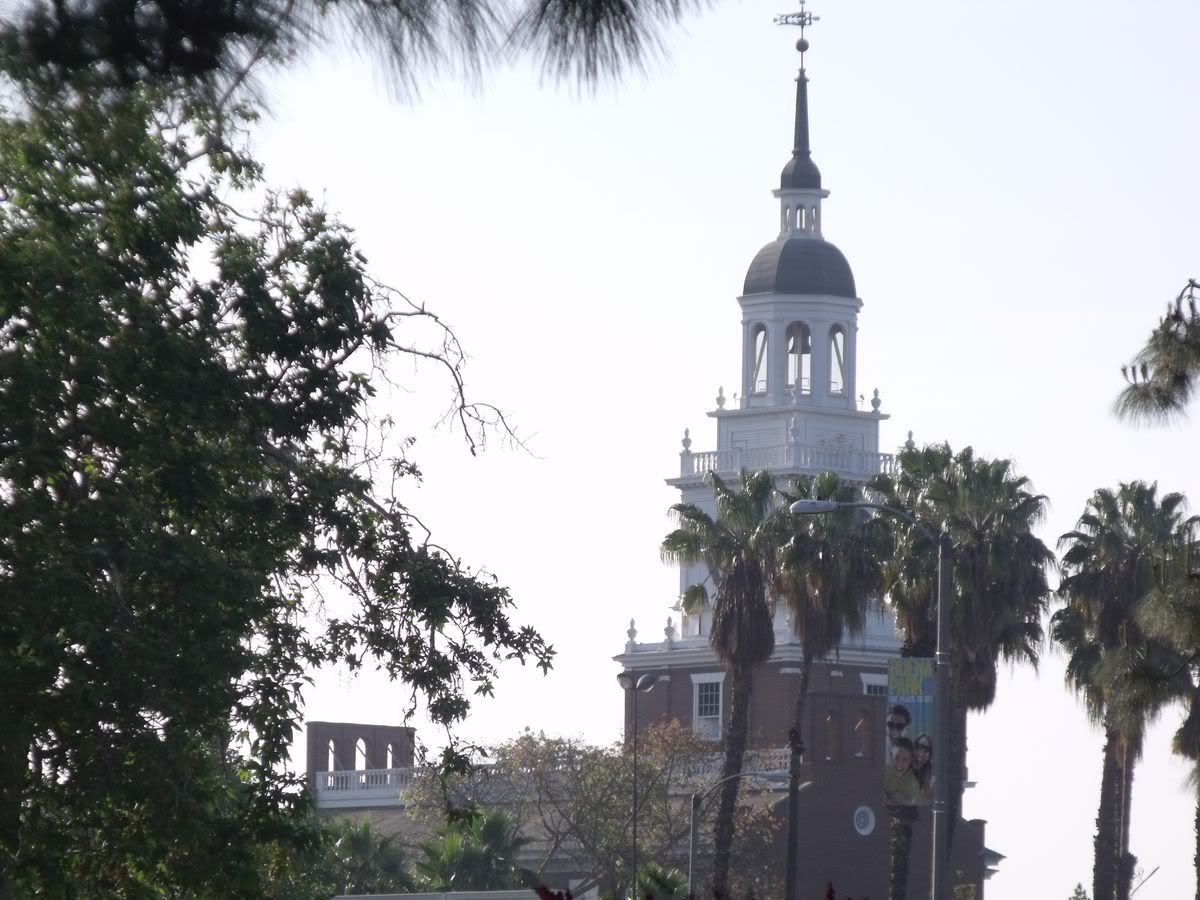 Independence Hall is watching you.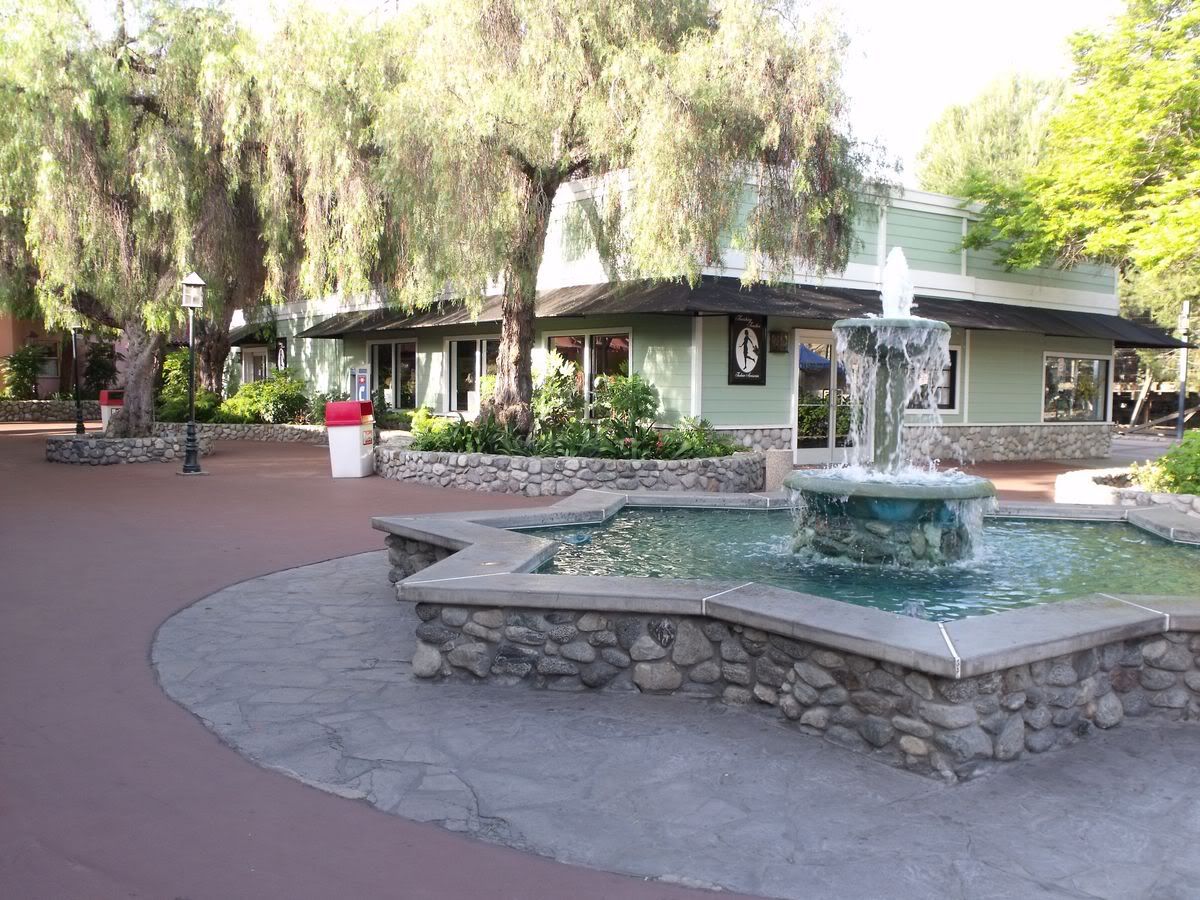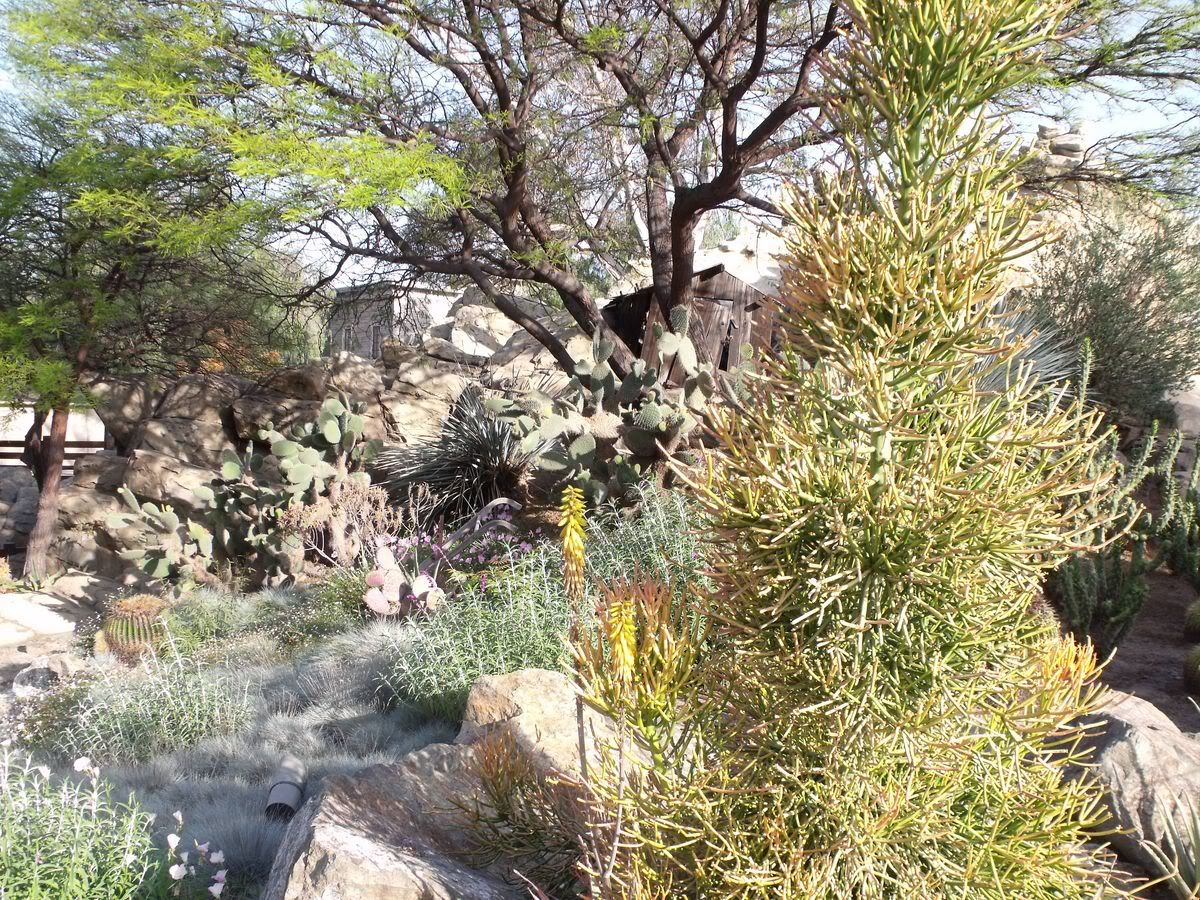 Chicken window om nom noms.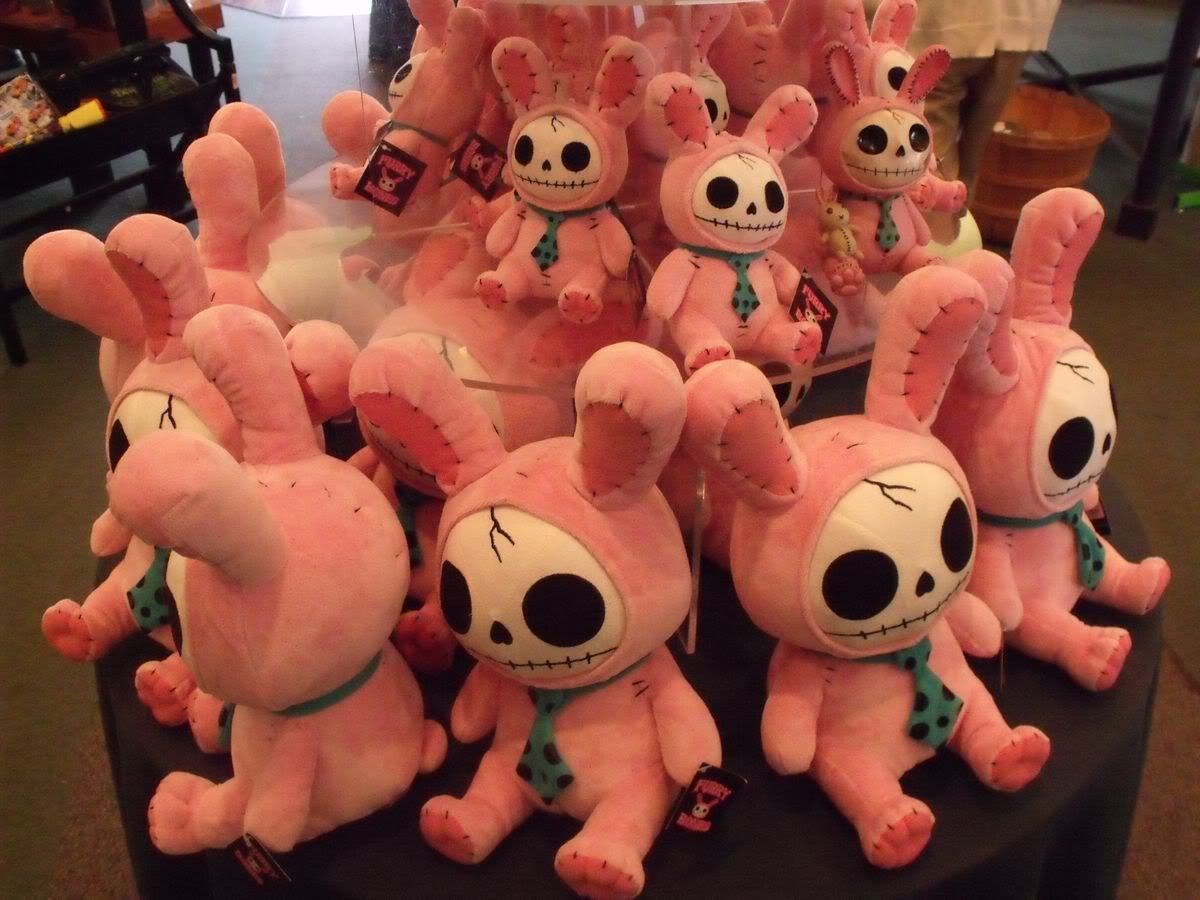 Adorable little skull bunny monstrosities!
MOAR.
Standing in line for the book signing, to our delight, we found the fantastic Bob Gurr was in attendance as well (Disneyland engineering whiz and ride vehicle expert). He was very friendly and fun to talk to, and gracious enough to sign our books as well.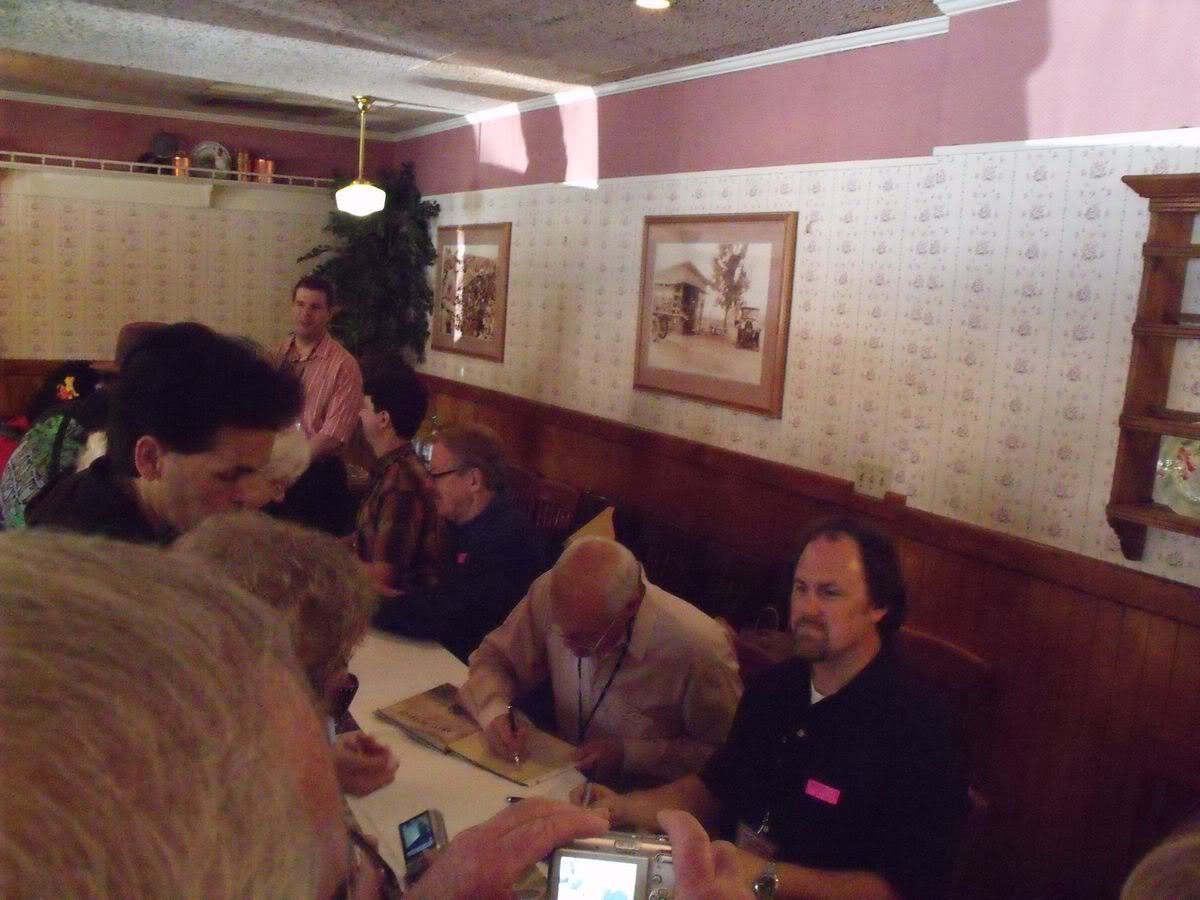 The signing table.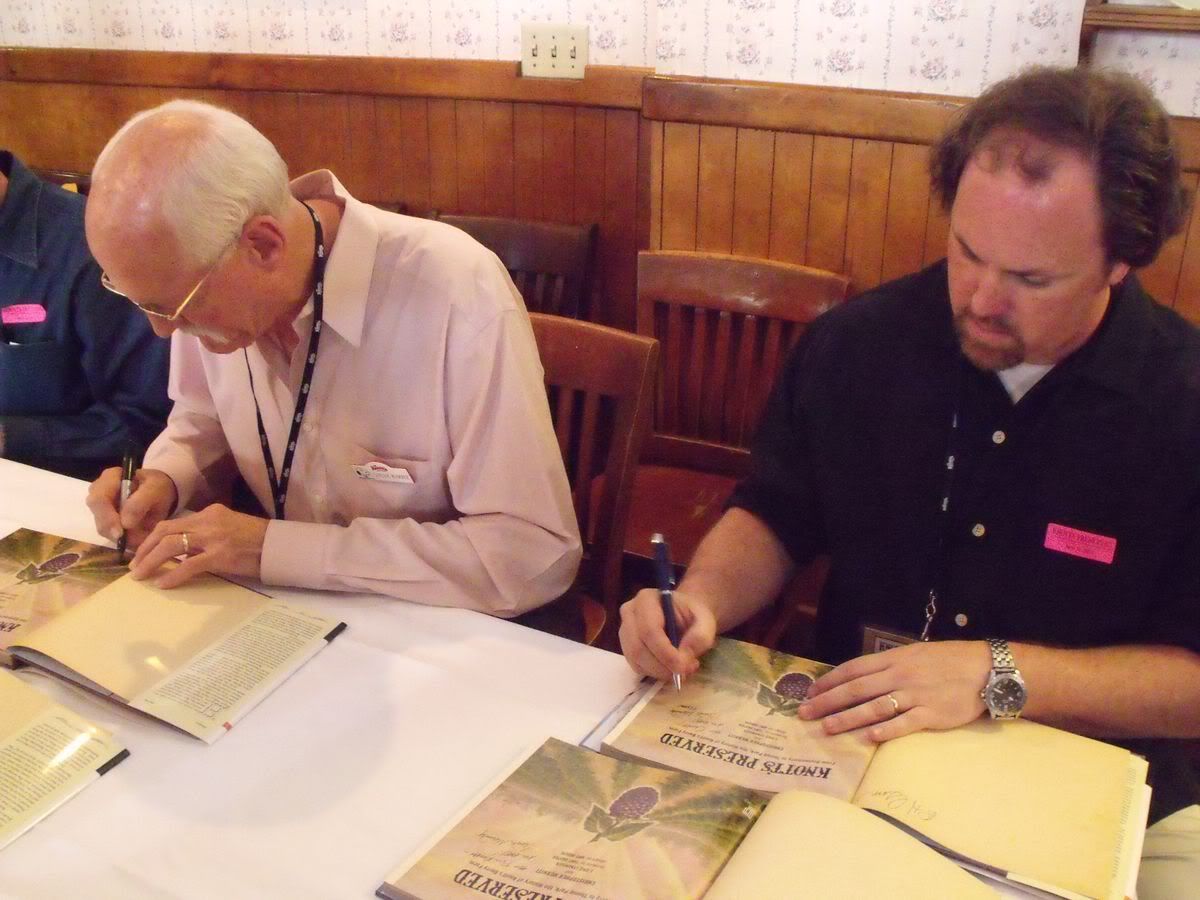 The book's author and theme park designer/Imagineer Chris Merrit alongside Steve Knott, grandson to Walter.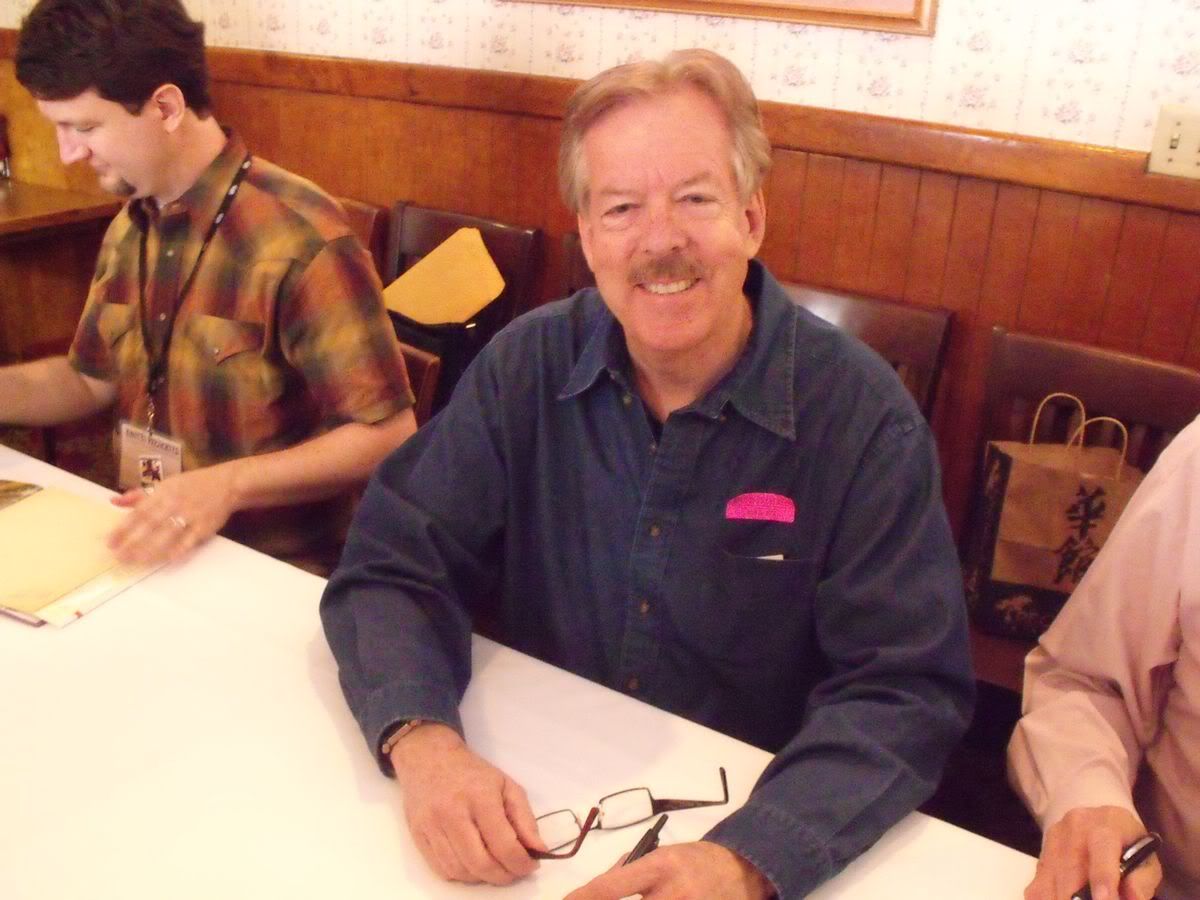 The fantastic and very friendly Tony Baxter, alongside co-author of Knott's Preserved, Eric Lynxwiler.
Back out into the sunlight, and off we went into Knott's!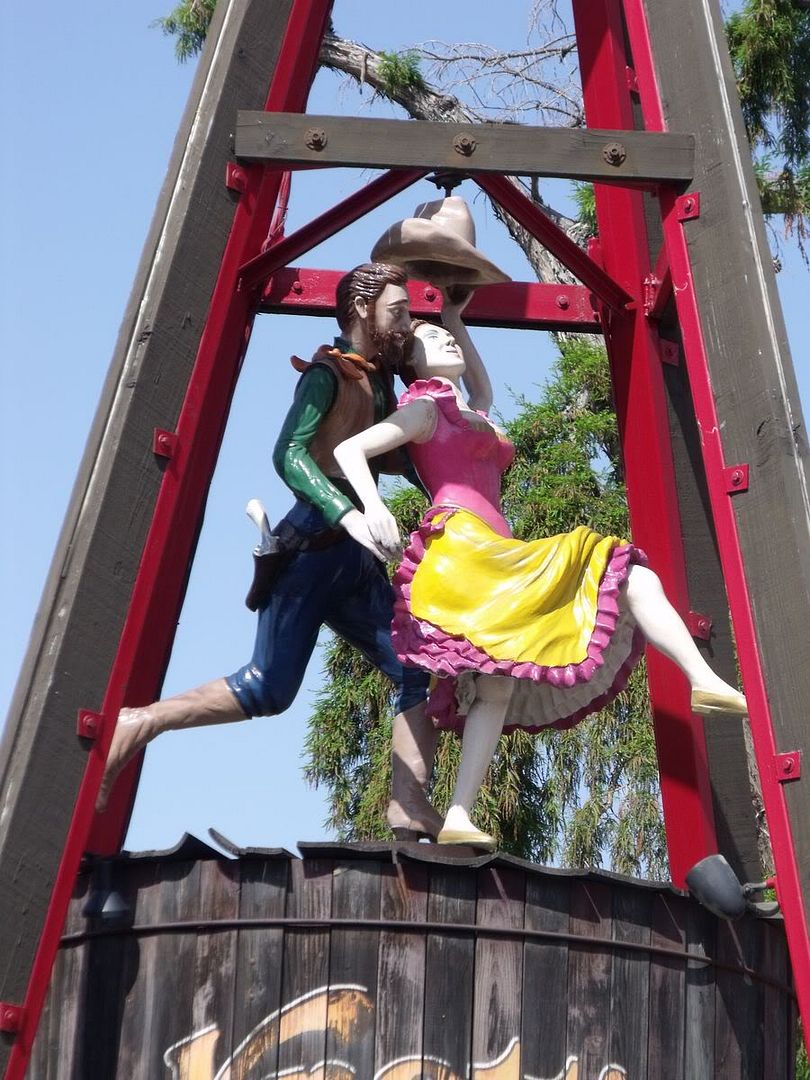 Part two to follow, with Ghost Town, event panels and tours, and more.
Do hope all have enjoyed thus far!